About Company
AXA Philippines is one of the largest and fastest growing insurance companies in the country, offering financial security to close to 2 million individuals through its group and individual life insurance as well as general insurance products.
AXA has more than 7,000 financial advisors in more than 40 branches, and more than 900 financial executives in over 900 Metrobank and PSBank branches nationwide.
Gallery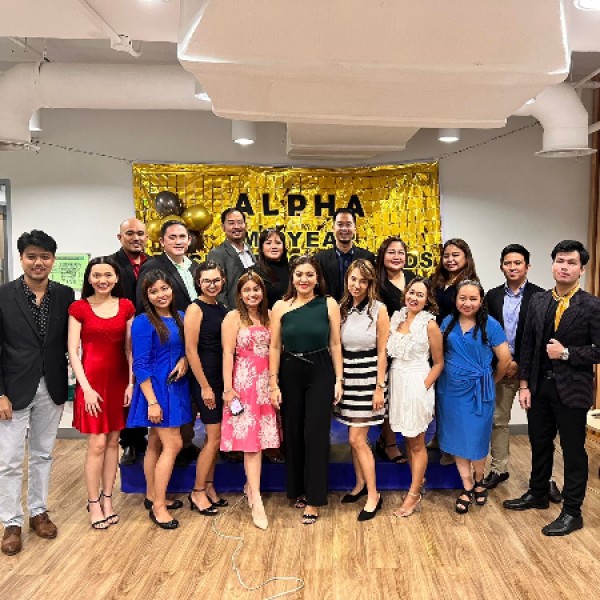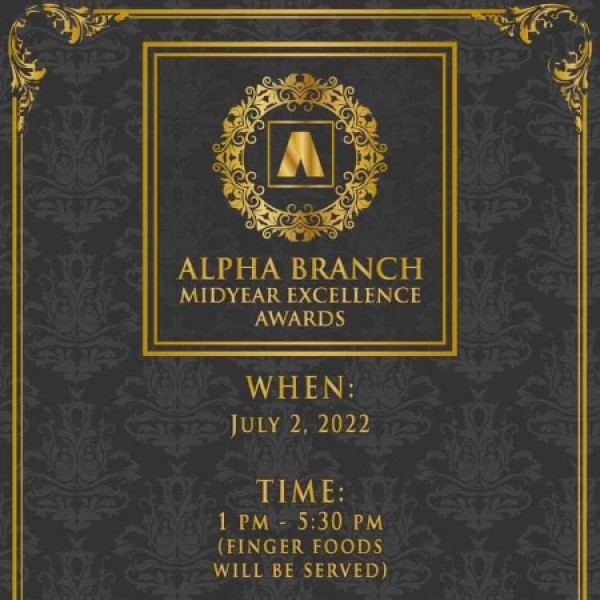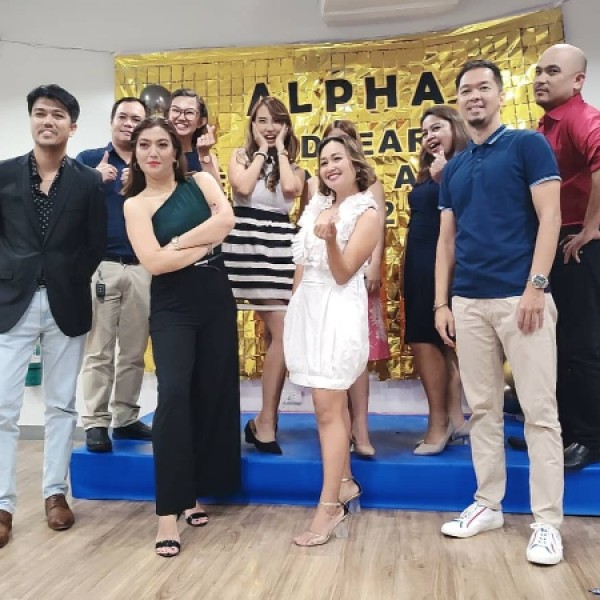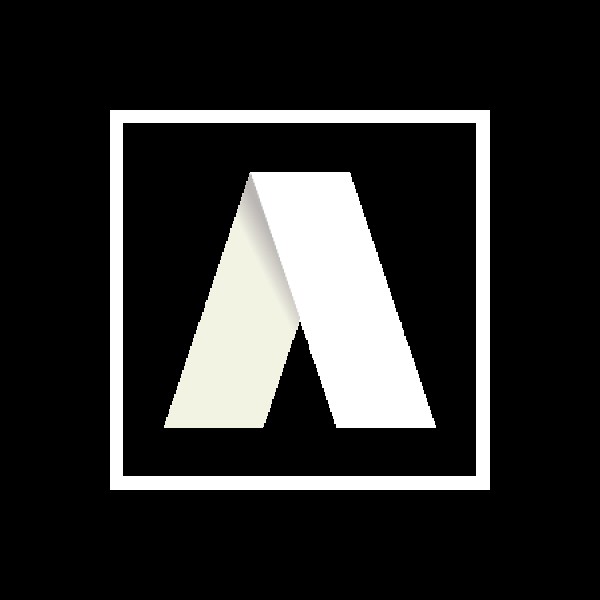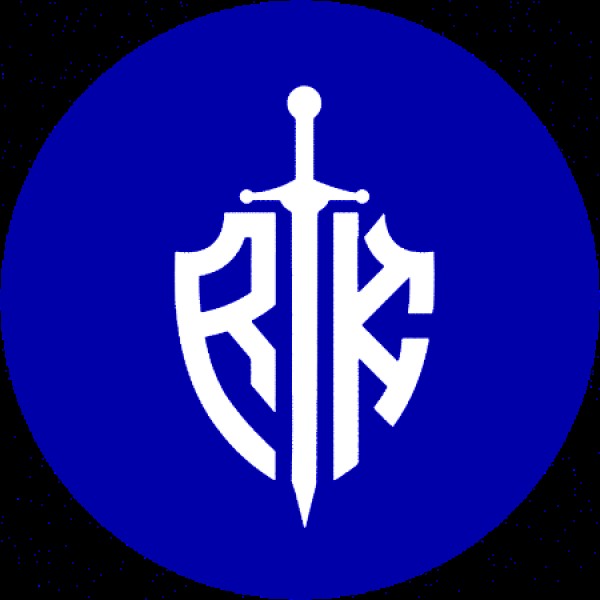 ×
Other Job Ads posted by the
AXA LIFE PHILIPPINES
Featured

> Excellent in Microsoft office Tools> Tech Savvy> Coachable> Honest> Can start immediately
Computer Literate. Must be residing near Fisher Mall Q. Ave.
Skills: Negotiation Skills, Communication Skills, Real Estate Trends, Civil Engineering, Microsoft Office Applications, Marketing Communications Planning, Communication Skills, closing sales, Presentation Skills, Business Correspondence, Vendor Management, Technical Support, Information Security, Business Correspondence, Relationship Management, Presentation Skills, persuasion and negotiation, closing sales, Interviewing, Human Resources HR, Recruitment, Marketing, Advertising, Online support, Accounting, TrackRecord, Recruitment, Decision Analysis, Graphic Design, Adobe, Animation, Business Development, Negotiation Skills, Microsoft Office Applications, Civil Engineering, Accounting, Bookkeeping, Financial Analysis, Writing, Advertising, Communication Skills, WEB Designing, Programming, IT, Graphic Design, Adobe, photography and videography, problem solving, Analytical Skills, Negotiation Skills, Analytical Skills, Field Marketing, Business Development, Decision Analysis, Business Correspondence, Business Development, Negotiation Skills, Decision Analysis, Decision Analysis, Business Correspondence, Business Development, Recruitment, Leadership Skills, Interpersonal Skills, Microsoft Office Applications, Organizing and Planning, Building Rapport, Decision Analysis, problem solving, Negotiation Skills, Negotiation Skills, Analytical Skills, Presentation Skills, Decision Analysis, Presentation Skills, problem solving, Leadership Skills, Interpersonal Skills, Interpersonal Skills, Leadership Skills, problem solving, Reporting, Interpersonal Skills, Adobe, Video Editing, Animation Software, Content Writing, Economics, Data Analysis, Presentation Skills, Decision Analysis, Account Management, Marketing Communications Planning, Social Media, Advertising, Account Management, Marketing Communications Planning, Business Development, Sales, Management, Training, LinkedIn, Leadership Skills, Magento, Marketing, Magento, Marketing, Magento, Management, Magento, Management, Communication Skills, Content Writing, Copywriting, Patient Care, Nursing, Healthcare, Healthcare, Patient Care, Medical, Technical Analysis, Biomedical/Medical Engineering, Healthcare, Management, Marketing, Accounting, Accounts Payable, Sales, Marketing, Microsoft Office Applications, Management, Sales, Interpersonal Skills, Communication Skills, Accounting, Microsoft Office Applications, Marketing, Management, Data Analysis, Sales, Abacus, PHP, MySql, Marketing, Marketing Communications, CRM, Agile, Scrum, CRM, Communication Skills, BPO Business Process Outsourcing, Trainable, Computer Navigation, Hardware Management, Language, Simple Connections, Basic arrangements, Operations Management, Client Management, Performance Metrics, People Management, Communication Skills, Independent and Team Player, Project Management and Coordination skills, Networking, Java, Skills in WFM Tools, Of, problem solving, Accounting, Financial Analysis, Customer Service, Computer Literacy, Communication Skills, Interpersonal Skills, Driving, TrackRecord, Negotiation Skills, Decision Analysis, Business Development, Accounting, problem solving, Financial Analysis, Communication Skills, hardworking, Building Rapport, Market Research, Brand Management, Programming, PHP, Angular Post, Public Relations, Leadership Skills, Events Management, Advertising, Brand Management, Communication Skills, Javascript, Angular Post, Computer Literacy, Office Skills, n/a, Community Development, Office Skills, Leadership Skills, Marketing Communications Planning, Marketing Communications Planning, Google Analytics, Report Writing, Content Writing, Creative Writing, Communication Skills, Human Resources HR, Interpersonal Skills, Driving, Communication Skills, n/a, Driving, Communication Skills, n/a, Decision Analysis, Business Correspondence, Business Development, problem solving, Business Analysis, Change Management, IT, Data Visualization, Usability Testing, Management, problem solving, Leadership Skills, Content Writing, Business Correspondence, Proofreading, Legal Writing, Public Speaking, problem solving, n/a, As400 Techno, Communication Skills, MS Office Literate, problem solving, Customer Management, Microsoft Office Applications, Marketing Communications Planning, Account Management, Marketing Communications Planning, Content Writing, Marketing Communications Planning, Market Research, Marketing Communications, Customer Service, Technical Support, Microsoft Office Applications, Troubleshooting, Sales, Account Management, Microsoft Office Applications, Microsoft Office Applications, Accounting, SAP, Management, Sales, Interpersonal Skills, Communication Skills, Management, Sales, Interpersonal Skills, Communication Skills, Management, Sales, Interpersonal Skills, Communication Skills, Sales, Management, Interpersonal Skills, Communication Skills, Management, Sales, Interpersonal Skills, Communication Skills, Language, Computer Navigation, CRM, Remote And Monitoring Tools, Language, CRM, Remote And Monitoring Tools, Computer Navigation, Communication Skills, Trainable, Computer Navigation, WAF working and implementation, WAF and Security logs review, Vulnerabillity Management, Communication Skills, NDM Traffic Monitoring, Mainframe Infrastructure Monitoring Services, Task Recycle and System Maintenance, IBM - RACF, Database Monitoring, System Services, Queue Monitoring, Batch Completion Monitoring, Communication Skills, MS Office Literate, IT Sales, Strategy Development, Strategy Development, Sales, UI/UX, Adobe Photoshop, Illustrator Draw, InvisionApp, Sketching, Metrics Management, Site Management, Healthcare Management, Client Relationship Management, Software Development, Javascript, Programming, Datastage, DataPower, Apache Kafka, ISO Certifications, Security Operations Center, Metrics Management, Site Management, Healthcare Management, Client Relationship Management, Metrics Management, Site Management, Healthcare Management, Client Relationship Management, Metrics Management, Site Management, Healthcare Management, Client Relationship Management, Metrics Management, Site Management, Healthcare Management, Client Relationship Management, Language, Computer Navigation, CRM, Remote And Monitoring Tools, Technical Analysis, Electrical, CAD Model to STL Conversion, Communication Skills, MS Office Literate, problem solving, Customer Management, Leadership Skills, Language, Javascript, Web Design, Programming, Billing, Collection, Microsoft Office Applications, QuickBooks, Javascript, Programming, Adobe Photoshop, Adobe Illustrator, Adobe InDesign, Content Writing, Copywriting, Professional Writing, Client Relationship Management, Incident Management, Leadership Skills, People Management, Communication Skills, General Accounting, Audit, Risk Analysis, Administration, Organizing and Planning, Documentation, Communication Skills, Computer Navigation, Interpersonal Skills, Circuit Designer, Electrical Measurements, Microsoft Office Applications, SAP, Microsoft Outlook, Food Safety, Food Marketing, Customer Service, Microsoft Office Applications, SAP, Microsoft Outlook, Healthcare, MS Office Literate, Communication Skills, Communication Skills, Microsoft Office Applications, Management, Microsoft Office Applications, SAP, Microsoft Outlook, springmvc, layer 7, Maven, MS SQL Server Architect, Microsoft Office Applications, Microsoft Outlook, Administrative Work, Java Certified Programmer, spring core, spring aop, spring cloud, SOAP Webservices, Communication Skills, Customer Service, Analytical Skills, Customer Service, Communication Skills, Sketchup Pro, 3D Computer Graphics, VRAY Rendering, Adobe, Interpersonal Skills, Communication Skills, Bidirectional-Streams over Synchronous HTTP BOSH, Control of Substances Hazardous to Health COSHH, Collection, Financial Literacy, Customer Service, Customer Service, Communication Skills, Zendesk, Accounting, Management, Computer Literacy, Microsoft Office Applications, Teaching English as a Foreign Language (TEFL) arrangements, n/a, Teaching English as a Foreign Language (TEFL) arrangements, n/a, Teaching English as a Foreign Language (TEFL) arrangements, n/a, n/a, Teaching English as a Foreign Language (TEFL) arrangements, Communication Skills, Sales, closing sales, Decision Analysis, Analytical Skills, Applications Developing of New, Communication Skills, Beauty, Shaving the face, Hairstyling, Hairstyling, Computer Literacy, Virtual Administrative Support, n/a, Pastry, Dessert Making, Cake Decoration, Communication Skills, Attention to Detail, Endurance, Artistic, Organizational Skills, n/a, Planning and Scheduling, General Measuring, Interpersonal Skills, multi-tasking, Networking, VPN, Windows OS, Communication Skills, Multi-tasking skills, Inventory skills, Communication Skills, Microsoft Office Applications, problem solving, Troubleshooting, Power Tools, Communication Skills, n/a, Computer Navigation, Microsoft Office Applications, Communication Skills, Multi-tasking skills, Inventory skills, Communication Skills, Motivated Individual, Communication Skills, ElasticSearch, VPN, Communication Skills, analytical, Computer Navigation, Accounting, Taxation, Bookkeeping, Customer Service, Relationship Management, Microsoft Office Applications, Analytical Skills, Communication Skills, problem solving, work with minimal supervision, Analytical Skills, Communication Skills, Account Management, closing sales, Adobe Photoshop, Adobe Illustrator, CSS, Office Skills, Accounts Payable, Critical thinking, Accounting, Adobe Photoshop, Usability Testing, Adobe Illustrator, Wireframing, Highly Motivated, Marketing Communications Planning, Presentation Skills, Java, Android SDKs, Software Applications, Test, Hardware, n/a, Javascript, Adobe Photoshop, Adobe Illustrator, Adobe After Effects, Marketing Communications Planning, Technical Writing, Editing Skill, Training, Marketing Communications Planning, Presentation Skills, Marketing Communications Planning, Interpersonal Skills, Sales, Marketing Communications Planning, Interpersonal Skills, Highly Creative, People Management, Microsoft Office Applications, Wordpress, Photography, Photo Editing, Marketing Communications Planning, Technical Writing, Search Engine Optimization SEO, Java, Programming Languages, Communication Skills, Communication Skills, Presentation, Networking, Computer Configuration, Communication Skills, People Management, Marketing Communications Planning, Great Customer Service Skills, 2D Game Development, Gam, Xcode, n/a, Marketing Communications Planning, To Detai, Accounts Receivable Management, General Accounting, Knowledgeable in traffic laws and location, Communication Skills, Simply Accounting, Accounts Receivable Management, Accounting, Marketing Planning, Training, Programming, QA/Test Automation, Marketing Communications Planning, Software Development, Marketing Communications Planning, Javascript, Project Coordinator, Marketing Communications Planning, Computer-Aided Software Engineering, Javascript, CSS, Software Engineering, Marketing Communications Planning, Javascript, RoR, PHP, General Accounting, Simply Accounting, Bookkeeping, Sales Strategy, People Management, Store Operations, Communication Skills, Microsoft Office Applications, Marketing Communications Planning, Communication Skills, Multi-tasking skills, Inventory skills, NetSuite, Accounting, End-to-end accounting cycle, People Management, Communication Skills, Technical Skill, problem solving, Stress Management, Analytical Skills, Communication Skills, Audit, Management, Analytical Skills, problem solving, Communication Skills, Office Skills, Accounts Payable, Critical thinking, Accounting, Logistics Management, Decision Making, Legal Writing, Attention to Detail, Interview Skills, Microsoft Office Applications, Communication Skills, Knowledge with Credit and Collections process, Collection, Adobe Photoshop, Adobe Illustrator, Adobe Flash, Designer, Analytical Skills, n/a, Billing, Collection, Microsoft Office Applications, QuickBooks, Java, J2EE Architect, Oracle SQL Developer Data Modeler, Spring, Programming Languages, Software Development, Technical Analysis, Office arrangements, Computer Literacy, hardworking, Computer Literacy, hardworking, Account Management, Marketing Communications Planning, Business Development, Marketing Communications Planning, Social Media, Advertising, Sales Management, Marketing Planning, Marketing Communications Planning, Transc, Grammatical Accuracy, Typing Skills, must type at least 50+ WP* Good Good speed, Typing Skills, Communication Skil, Transcribing from a headset, Grammar And Language Composition, Sales, entrepreneurial, Research and Development, Database Mgt, Communication Skills, Communication Skills, n/a, Knowledge in troubleshooting/minor repair, Communication Skills, Interpersonal Skills, System Administration, Java, UI Design Lead, Microsoft Office Applications, Media Buying and Planning, Brand Management, Market Research, Creative Writing, Adobe Photoshop, Content Writing, Presentation, Microsoft Office Applications, Telemarketing, Marketing Communications Planning, Team Management, Management, Patient Care, Nursing, Healthcare, Programming, Software Engineering, Software Development, Sales, Banking, Finance and Accounts, Sales, Banking, Finance and Accounts, Sales, Banking, Finance and Accounts, Sales, Banking, Finance and Accounts, Sales, Banking, Finance and Accounts, Sales, Banking, Finance and Accounts, Java Certified Programmer, spring core, spring aop, spring cloud, SOAP Webservices, Java Certified Programmer, spring core, spring aop, spring cloud, SOAP Webservices, springmvc, layer 7, Maven, MS SQL Server Architect, Communication Skills, Microsoft Office Applications, Management, Microsoft Office Applications, Sales Management, Sales Strategy, Microsoft Office Applications, Sales Management, Sales Strategy, Microsoft Office Applications, Sales Management, Sales Strategy, Java, CSS, Programming, SQL, Microsoft Office Applications, Presentation Skills, CSS, Java, Adobe Photoshop, Marketing Planning, Marketing Planning, Social Media Platforms, Management, Leadership Skills, Strategy Development, Finance and Accounts, Planning and Scheduling, Financial Literacy, Microsoft Office Applications, Attention to Detail, Trainable, Communication Skills, Encoding, Accounting, Microsoft Office Applications, Bookkeeping, Microsoft Office Applications, Marketing Communications Planning, Microsoft Office Applications, Communication Skills, Client Relationship Management, Programming, MongoDB, MySql, UML Design, programming logic, GUI Designer, Communication Skil, Grammar And Language Composition, Marketing Communications Planning, Management, Training and Development, JIRA Agile, Scrum, Agile Methodologies, NoSQL, Java, Amazon EBS, SQL, UI Design Lead, UI/UX, Visualization Tool, Information Architecture, Conceptual Design, React.js, Programming, Grunt, HTML5 and, Software Testing, Selenium, Test Automation Software, Scrum, Service Deployment, scalable networking technologies, open source server software, IT security practices, Sql Queri, R/SAS/Python, Microsoft Office Applications, Email Support, Communication Skills, Technical Writing, Proofreading, Content Writing, People Management, Communication Skills, Technical Writing, Copy Editing, Communication Skills, Marketing Communications Planning, Marketing Communications Planning, Marketing Communications, Market Research, Content Marketing, Analytical Skills, Communication Skills, Marketing Communications Planning, ESL teaching/training, Editing/proofreading experience, QuickBooks, Taxation, Analytical Skills, Bookkeeping, Marketing Communications Planning, Customer Service, Communication Skills, Relationship Management, Labor relations, HRIS software, Engineering, Marketing Communications Planning, Industry knowledge, Sales, Finance and Accounts, Sales Strategy, IT Sales, Microsoft Office Applications, Negotiation Skills, Marketing Communications Planning, Programming website, Designing, Magento, Programming, PHP COBOL VB Java Programming, Sales, Sales Management, Sales Strategy, Microsoft Office Applications, People Management, Communication Skills, Microsoft Office Applications, Customer Service, Communication Skills, Market Research, Photo Editing, Computer Literacy, Search Engine Optimization SEO, Content Management Systems Architecture, Google AdWords, Communication Skills, People Management, Highly Motivated, Marketing Planning, Administrative Work, Microsoft Office Applications, Communication Skills, Fast Learner, Search Engine Optimization SEO, Content Management Systems Architecture, Google AdWords, Adobe Photoshop, Photography, Microsoft Office Applications, Data Analysis, Communication Skills, Marketing Communications, Marketing Planning, Compensation and Benefits, Copywriting, Editing Skill, Communication Skills, Strategic Thinking, Agile Methodologies, Process Analysis, Business Analysis, Programming, Programming, SQL, Software Testing, Manual Testing, Programming, Microsoft Office Applications, Keen to Details, Organizing and Planning, ASP.NET, MVC, General Accounting, Microsoft Office Applications, Communication Skills, Communication Skills, Marketing Communications, Organizing and Planning, Microsoft Office Applications, Writing, Editing, Copywriting, Marketing, Brand Management, Marketing Communications, Account Management, Business Development, Sales, Business Development, Sales, Lead Generation, outbound sales, Sales, Business Development, Computer Literacy, problem solving, Problem Management, Writing, Copywriting, Content Writing, Search Engine Marketing SEM, Search Engine Marketing SEM, Paid Media, Sales, Business Development, Account Management, Sales, Business Development, Account Management, Microsoft Office Applications, Administration, Direct selling, dealer recruitment, Finance, Stock Manag, front end development, Website, Web Design, Graphic Design, Design, Marketing Communications Planning, Marketing, Marketing Communications, Account Management, Sales, Content Writing, Editing Skill, People Management, PHP, back end, Sales Management, Negotiation Skills, Analytical Skills, Teaching, Training, Microsoft Office Applications, Cashier, Sales, Direct selling, Finance, dealer recruitment, Stock Manag, Analytical Skills, Taxation, Sales, Marketing, Communication Skills, Finance and Accounts, Financial Literacy, Sales, Microsoft Office Applications, Communication Skills, Sales, Communication Skills, Customer Service, Programming, Javascript, Data Visualization, Communication Skills, Writing Skills, Public Relations, Communication Skills, Communication Skills, Social Media, Search Engine Optimization SEO, Search Engine Marketing SEM, Marketing Communications Planning, Communication Skills, Communication Skills, Business Development, Business Development, Communication Skills, Communication Skills, Agile Methodologies, SQL, qa metholodologies, Communication Skills, Communication Skills, Business Development, Communication Skills, Sales, Presentation Skills, Communication Skills, Communication Skills, Business Development, Analytical Skills, Accounting, Communication Skills, Communication Skills, Business Development, Scaled Agile Framework, System CC, Analysis, Marketing Communications Planning, Search Engine Optimization SEO, Communication Skills, Communication Skills, Communication Skills, Business Development, Business Development, Sales, Presentation Skills, Business Development, Account Management, Sales, MySQL or PostgreSQL, MVC and MVVM, Javascript, ASP.NET Web forms, Javascript, SQL, Adobe Creative Suite, Creative Direction / Directing, Sales Management, Marketing Communications Planning, Sales, Stock Manag, Audit, Process Improvement, Management, Microsoft Office Applications, Calendar Management, Training and Development, Rewards and Incentives, Events Management, Sales Strategy, Sales, Marketing Communications Planning, Account Management, Channel Account Management, Customer Service, Technological Skills, digital advertising operations, J2EE Architect, Java, Spring, Adobe Creative Suite, Cinematography, post-production techniques, Programming, Javascript, Data Visualization, Cashier, Customer Service, Attention to Detail, Power Point, Sales, Salesforce, Field Marketing, Stock Manag, Inventory skills, inventoy/picker, Production Operations, Implementation Management, operating plans, Property Management, Operational Efficiency, Detail oriented, Field Marketing, Microsoft Office Applications, Simply Accounting, Accounts Payable, Microsoft Office Applications, PV Sol, Project Management and Coordination skills, Marketing Communications Planning, Ext.Net, ASP.NET Web forms, Entity Framework, Node JS, Scrum, HTML5, Agile, Customer Service, Analytical Skills, Communication Skills, Communication Skills, Computer Literacy, n/a, Communication Skills, Computer Literacy, n/a, Communication Skills, Computer Literacy, n/a, n/a, Interpersonal Skills, Communication Skills, Negotiation Skills, wringint, Organizing and Planning, Computer Literacy, Interpersonal Skills, auditing skills, Analytical Skills, Bookkeeping, Accounting, Organizing and Planning, Administration, Coordination, Communication Skills, Interior Design, Report Writing, Content Writing, Creative Writing, Data Visualization, Organizing and Planning, Presentation Skills, Relationship Management, Marketing Communications Planning, Communication Skills, Content Writing, Business Correspondence, Proofreading, costumer service, Relationship Management, Marketing Communications Planning, Presentation Skills, Decision Analysis, Account Management, Microsoft Office Applications, Accounting and administration, Computer Literacy, Communication Ski, hardworking, Google AdWords, Search Engine Optimization SEO, Facebook Ads Manager, Adobe Photoshop, Photography, Graphic Design, Marketing Communications Planning, Social Media Marketing, Writing, Accounting, Analytical Skills, Knowledgeable in inventory and stock management, Customer Service, Communication Skills, n/a, Service Oriented, Verbal Communication Skill, Communication Skills, Detail oriented, Computer Literacy, Power Point, Computer Literacy, Simply Accounting, Basic Accounting, Marketing Communications Planning, Microsoft Office Applications, Sales, Microsoft Office Applications, Communication Skills, Microsoft Office Applications, Photgraphy, Coordination, Customer Service, Call Center Management, Communication Skills, n/a, Communication Skills, n/a, AutoCAD, Costing, Revit MEP, Communication Skills, Technological Skills, problem solving, Zeal to Keep Learning, Microsoft Office Applications, Communication Skills, Administrative Work, Microsoft Office Applications, Analytical Skills, Customer Service, Microsoft Office Applications, Communication Skills, Social Media, Microsoft Office Applications, Communication Skills, Professional Driving Skills, Communication Skills, n/a, User Experience Management, n/a, Must handled imported/branded products, Communication Skills, skill, Communication Ski, Troubleshooting, Collection, Microsoft Office Applications, Communication Skills, Communication Skills, Cold Calling, Sales, Microsoft Office Applications, skill, Communication Skills, Sales, Sales verifier, Cold Calling, Sales, Advertising, Marketing, Social Media Marketing, Google Apps administration, Facebook Ads Manager, Customer Satisfaction (CSAT), Net Promoter Score (NPS), n/a, Communication Skills, Audit, Baby Sitting, Interpersonal Skills, Communication Skills, Marketing Communications Planning, Communication Skills, Presentation Skills, Marketing Communications Planning, Communication Skills, Presentation Skills, Marketing Communications Planning, Presentation Skills, Communication Skills, Communication Skills, Multitasking, Customer Service, Multitasking, Cleaning, Services, office management, Communication Skills, Negotiation Skills, Computer Literacy, Communication Skills, Presentation Skills, problem solving, Presentation Skills, Sales Administration, Marketing and Product development, Communication Skills, Customer Service, Massage techniques, Basic Computer Skills, Telephone operating skills, Cashier, Analytical Skills, Planning Skills, Sales Strategy, Negotiation Skills, Sales Presentations, Service Oriented, Communication Skills, n/a, Communication Skills, Service Oriented, Communication Skills, TSR, Driving Skills, Physical Education, hardworking, Data Analysis, Brand Management, Competitor Analysis and Market Research, Pricing, Microsoft Office Applications, Communication Skills, Equipment Selection, Structural arrangements, Architectural Design, Attention to Detail, Autocad and Drafting, Rendering, AutoCAD, Costing, Revit MEP, Microsoft Office Applications, Wiring Fabrication, FDAS, SAP Ariba Administrator, Pipe fitting, Sales, Marketing, Electrical, Welding, SAP Ariba Administrator, Plumbing, Inventory Stacking, Organizing and Planning, persuasion and negotiation, Marketing Communications Planning, Key Client Relationship Management, Attention to Detail, Autocad and Drafting, Organizing and Planning, Product Development, Decision Making, Production and Processing, Analysis, Microsoft Office Applications, Crystal Reports, Secretarial Servi, Preparation of correspondences, Administrative Management, Communication Skills, Audit, n/a, hardworking, n/a, n/a, Communication Skills, Sales Strategy, Client Relationship Management, Simply Accounting, Microsoft Office Applications, QuickBooks, Inventory skills, Stock Manag, Computer Literacy, Communication Skills, Customer Service, Reservations, Microsoft Office Applications, Accounting, Accounting, Microsoft Office Applications, Simply Accounting, Human Resources HR, Microsoft Office Applications, Marketing Communications Planning, Marketing Communications Planning, Microsoft Office Applications, Accounting, Accounting, Sales, Service Oriented, People Management, Sales Strategy, Customer Service, Stock Manag, Marketing Communications Planning, Channel Account Management, Client Relationship Management, Communication Skills, Internal Auditing, Computer Literacy, Keen to Details, Communication Skills, seo writing, Marketing, Microsoft Office Applications, Administration, General Accounting, Financial Audits, Bookkeeping, Customer Engagement, Communication Skills, Microsoft Office Applications, Communication Skills, Events Management, Sales, Communication Skills, Customer Service, Arithmetic, Marketing Communications Planning, Customer Service, Critical thinking, office management, Office Administration, Organizing and Planning, Administrative Management, Training and Development, Documentation skills, Monitoring Systems, Documentation skills, Communication Skills, Leadership and Management Skills, Administrative Management, Monitoring Systems, Quality Control, Monitoring Systems, Communication Skills, ISO Implementation, Documentation skills, Microsoft Office Applications, Electrical Design Estimation, Electrical Installation and Maintenance, Monitoring Systems, Sanitary and Plumbing, Reporting, Microsoft Office Applications, Attention to Detail, Customer Service, Data Entry Management, Computer Literacy, Microsoft Office Applications, Simply Accounting, Simply Accounting, Microsoft Office Applications, Human Resources HR, People Management, inter personal skills, Sales Prospecting, Ms Offic, Email arrangements, Ms Offic, Email arrangements, Communication Skills, Collection, Sales, Sale Negotiation, Inventory skills, Accounting, Banking, Taxation, Finance and Accounts, Microsoft Office Applications, Accounting, Banking, Financial Management, Accounting, Banking, Finance and Accounts, Audit, Taxation, Microsoft Office Applications, Supply Chain and Procurement, Logistics / Materials Handling, Architectural Design, Architectural Planning, CAD Model to STL Conversion, Communication Skills, Microsoft Office Applications, Loans, Upselling, Communication Skills, Microsoft Office Applications, Organizing and Planning, Processing Information, Production and Processing, Quality Assurance Standards, Raw and Packaging Materials Evaluation, Client Management, Sales Strategy, Driving, Driving Skills, Automotive technology, Repairs and Maintenance, Maintenance, Communication Skills, n/a, Marketing Communications, Management, Engineering, Communication Skills, Simply Accounting, Bookkeeping, Communication Skills, Computer Literacy, Sales Presentations, Communication Skills, Account Management, Computer Skills, hardworking, Computer Skills, hardworking, Troubleshooting, Maintenance, Training and Development, Procurement, Purchasing, IT, Construction Management, Real Estate, Computer Literacy, Microsoft Office Applications, Financial Management, Management Skill, Computer Literacy, hardworking, Communication Skills, Computer Literacy, Customer Service, Language, Microsoft Office Applications, Language, Negotiation Skills, Sales Strategy, Language, Marketing Skills, Writing Skills, Organizing and Planning, Communication Skills, Simply Accounting, Bookkeeping, Communication Skills, Simply Accounting, Bookkeeping, Communication Skills, Bookkeeping, Accounting, IT Sales, Sales, Customer Service, Communication Skills, Language, Accounting, Bookkeeping, Microsoft Office Applications, Electrical Installation and Maintenance, Electrical Measurements, Microsoft Office Applications, Organizing and Planning, inter personal skills, Presentation Skills, Computer Literacy, Ultrasound Machine Operation, Microsoft Office Applications, Sales, Interpersonal Skills, Communication Skills, Negotiation Skills, Channel Account Management, Photo Editing, Photography, Creative Direction / Directing, OSPF, EIGRP, Marketing Analysis, Market Research, Marketing and Product development, Presentation Skills, Negotiation Skills, Marketing Communications Planning, SAP Ariba Administrator, SAP FICO Business Analyst, Driving, Accounting and administration, Inventory skills, Simply Accounting, Computer Literacy, knowledge in accounting systems, Copywriting, Edting, Proofreading, Administration, Computer Literacy, Communication Skills, Human Resources HR, Test administration, Communication Skills, Human Resources HR, Test administration, Communication Skills, Legal Compliance Management, Clinical Skills, Physiological Characteristics, Legal Compliance Management, Clinical Skills, Physiological Characteristics, PHP, CSS, MySql, Computer Literacy, Customer Service, Microsoft Office Applications, Communication Skills, inter personal skills, Computer Literacy, Accounting, Administration, Finance and Accounts, Computer Literacy, Microsoft Office Applications, Creative Writing, Content Writing, Editorial, Adobe Creative Suite, Photgraphy, Creative Writing, Marketing, Business Planning and Strategy, Marketing and Product development, Microsoft Office Applications, Secretarial Skills, Office Administration, Customer Engagement, Sales, Account Management, Microsoft Office Applications, Sales, Account Management, Microsoft Office Applications, Management, Railway Construction, Simply Accounting, Administrative Work, Stress Management, SAP Master Data Governance, Programming, Angular Post, AngularJS, Microsoft Office Applications, inter personal skills, Verbal Communication Skill, Maintenance, Electrical, Mechanical Engineering, Microsoft Office Applications, Communication Skills, Microsoft Office Applications, Sales, Management, Encoding, Computer Literacy, Microsoft Office Applications, Microsoft Office Applications, CRM Tools, Call Center Management, Sales Presentations, Sales Strategy, Marketing Communications Planning, Microsoft Office Applications, Communication Skills, Microsoft Office Applications, Business Strategy, Sales Management, IT/Computer - Hardware, Programming, Troubleshooting, Microsoft Office Applications, Adobe Photoshop, Events Management, MS Office Literate, Financial Reporting, Detail oriented, Analytical Skills, Microsoft Office Applications, Managing Profitability, Decision Making, Organized, Microsoft Office Applications, Confidentiality, Decision Analysis, problem solving, Organizing and Planning, Microsoft Office Applications, Confidentiality, Decision Analysis, problem solving, Data Entry Management, Microsoft Office Applications, Communication Skills, WEB Designing, Spreadsheet Programs, Editing S, Communication Skills, Bookkeeping, Compensation and Benefits, Computer Literacy, Communication Skills, Sales, Communication Skills, Customer Service, Telemarketing, Sales, Communication Skills, Customer Service, Data Entry Management, Communication Skills, Computer Literacy, Civil Engineering, Microsoft Office Applications, General Accounting, Accounts Payable, Accounts Receivable Management, Graphic Design, Adobe Photoshop, Illustrator Draw, Javascript, Angular Post, Illustrator Draw, Corel Draw artist, Microsoft Office Applications, n/a, Sales, Lead Generation, Client Relationship Management, Microsoft Office Applications, Communication Skills, Analytical Skills, Legal Compliance Management, Clinical Skills, Physiological Characteristics, outbound sales, Communication Skills, Call Center, General Accounting, Accounting, Simply Accounting, Simply Accounting, Simply Accounting, Accounting, Accounting, n/a, Sales Administration, Retail, Driving Skills, Attention to Detail, Multi-tasking skills, Accounting and administration, Accounts Payable, Simply Accounting, Sales Administration, Sales Management, Negotiation Skills, Managerial Skills, Leadership and Management Skills, Marketing, Sale Negotiation, Relationship Management, Sales, Sale Negotiation, Sales, Relationship Management, Marketing Communications Planning, Sale Negotiation, Business Acumen, Sale Negotiation, Business Acumen, Sales, Quality Assurance, Quality Assurance Standards, Quality Control, Quality Assurance Standards, Quality Assurance Standards, Quality Control, Driving Skills, Driver, Driving, Accounts Payable, Microsoft Office Applications, Financial Analysis, Sales, Business Acumen, Sale Negotiation, Purchasing, Microsoft Office Applications, Negotiation Skills, Business Acumen, Sale Negotiation, Sales, Driving Skills, Sales, Marketing Skills, Sales, Marketing Skills, Driving Skills, Sales, Marketing Skills, Driving Skills, Driving Skills, Sales, Marketing Skills, Sales, Marketing Skills, Driving Skills, Driving Skills, Sales, Marketing Skills, Driving Skills, Marketing Skills, Sales, Sales, Marketing Skills, Driving Skills, Sales, Sale Negotiation, Marketing Skills, Sales, Business Acumen, Sale Negotiation, Sale Negotiation, Sales, Business Acumen, Sales, Business Acumen, Sale Negotiation, Sales, Sale Negotiation, Business Acumen, Sales, Sale Negotiation, Business Acumen, Sales, Sale Negotiation, Business Acumen, Sales, Sale Negotiation, Business Acumen, Sales, Sale Negotiation, Business Acumen, Sales, Sale Negotiation, Business Acumen, Sales, Business Acumen, Sale Negotiation, Marketing and Product development, Marketing Skills, Brand Management, Sales, Sale Negotiation, Marketing, Sales, Marketing Skills, Sale Negotiation, Sales, Marketing Skills, Sale Negotiation, Sales, Marketing Skills, Sale Negotiation, Sales, Marketing Skills, Sale Negotiation, Sales, Marketing Skills, Sale Negotiation, Sales, Marketing Skills, Sale Negotiation, Sales, Marketing Skills, Sale Negotiation, Sales, Marketing Skills, Sale Negotiation, Sales, Marketing Skills, Sale Negotiation, Sales, Marketing Skills, Sale Negotiation, Sales, Marketing Skills, Sale Negotiation, Sales, Marketing Skills, Sale Negotiation, Computer Literacy, Microft Office, Documentation skills, Sales Strategy, Push Selling, Communication Skills, People Management, n/a, swimming skills, Aquaculture, skill, Photo Editing, Blogger, Search Engine Optimization SEO, Search Engine Optimization SEO, Blogger, Web Design, Microsoft Office Applications, Computer Literacy, Computer Skills, JavaScipt, PHP, Programming, Microsoft Office Applications, Microsoft Office Applications, Microsoft Office Applications, Microsoft Office Applications, Organizational Skills, Administrative Work, Marketing Skills, Secretarial Skills, VBNET, ASP.NET Web forms, Computer Literacy, Service Oriented, Trainable, Trainable, Service Oriented, Keen to Details, Customer Engagement, outbound sales, Microsoft Office Applications, Audit, Simply Accounting, Legal Compliance Management, Clinical Skills, Physiological Characteristics, Hardware and Software Troubleshooting, Printer Troubleshooting, Networking, Hardware and Software Troubleshooting, Network Troubleshooting, Printer Troubleshooting, Inventory Control and Warehousing Management, Customer Engagement, Storage, Microsoft Office Applications, Typing, Microsoft Office Applications, ElasticSearch, VPN, Communication Skills, Marketing Planning, Office Skills, Test administration, Communication Skills, n/a, Microsoft Office Applications, Marketing Communications Planning, Administration, Microsoft Office Applications, Administration, Customer Service, Legal Compliance Management, Clinical Skills, Physiological Characteristics, Legal Compliance Management, Clinical Skills, Physiological Characteristics, Communication Skills, Teaching, Decision Analysis, n/a, Communication Skills, Nursing, Facial Expressions, Communication Skills, Interview Skills, Communication Skills, Legal Compliance Management, Clinical Skills, Physiological Characteristics, Marketing Communications Planning, Microsoft Office Applications, Editing, Driving, Driving Skills, Driver, Driver, Driving Skills, Driving Skills with license, Cashier, Cashier, costumer service, Accounting, Internal Audit and Compliance, Risk Analysis, Finance, Collection, Simply Accounting, Accounting, Must handled imported/branded products, Communication Skills, skill, Customer Service, Sales, Communication Skills, Basic Computer Skills, General Accounting, Accounting, Microsoft Office Applications, Google Apps administration, Presentation Skills, Customer Service, Microsoft Office Applications, MS SQL Database Developer, Programming, Google Apps administration, Presentation Skills, Customer Service, Logistics / Materials Handling, Negotiation Skills, Microft Office, Communication Skills, skill, work independently, Analytical Skills, Communication Skills, skill, Analytical Skills, Communication Skills, skill, Driving Skills, Driving, Communication Skills, Social Media Advertising, Computer Literacy, hardworking, Communication Skills, hardworking, Organizing and Planning, Must handled imported/branded products, Communication Skills, skill, Boolean search, Sourcing, Marketing Planning, Marketing Planning, Interview Skills, Legal Compliance Management, Clinical Skills, Physiological Characteristics, Legal Compliance Management, Clinical Skills, Physiological Characteristics, Sales, Sales Management, Sales Strategy, Office Skills, Administrative Management, Microsoft Office Applications, Secretarial Skills, Office Skills, Administrative Work, Customer Engagement, Tech savvy, Microsoft Office Applications, Comm and tech process, Coaching, Sales Prospecting, outbound sales, Customer Engagement, n/a, Customer Service, Communication Skills, Basic Computer Skills, Microsoft Office Applications, Basic Computer Skills, Customer Service, Microsoft Office Applications, Communication Skills, Organizing and Planning, Microsoft Office Applications, Communication Skills, Tech savvy, Customer Engagement, Communication Skills, Key Client Relationship Management, Customer Engagement, Key Client Relationship Management, Communication Skills, Customer Engagement, Communication Skills, Key Client Relationship Management, Logistics / Materials Handling, Supply Chain and Procurement, Asset Management, Asset Management, Purchasing, Material Planning, Sales Management, Marketing and Product development, Customer Engagement, Leadership and Management Skills, Strategic Thinking, Analytical Skills, Communication Skills, n/a, n/a, n/a, n/a, n/a, n/a, Communication Skills, skill, n/a, Computer Literacy, Communication Skills, n/a, n/a, Web Browsing, Communication Skills, Communication Skills, Marketing Planning, Healthcare Management, Healthcare, medical support, Healthcare, Healthcare Management, medical support, Healthcare, Healthcare Management, Medical Knowledge, Channel Account Management, Communication Skills, Search Engine Marketing SEM, Search Engine Marketing SEM, Google AdWords, Channel Account Management, Communication Skills, PMO, Software Development Management, Java, Microservices, Customer Engagement, Typing, Communication Skills, IT technical writing, Technical Writing, Technological Skills, Channel Account Management, Communication Skills, Marketing Communications Planning, Channel Account Management, Communication Skills, Marketing Communications Planning, Channel Account Management, Communication Skills, Trainable, Marketing Communications Planning, Communication Skills, Sale Negotiation, Legal Compliance Management, Clinical Skills, Physiological Characteristics, Basic Accounting, Tech savvy, Communication Skills, Marketing Communications Planning, Communication Skills, Sale Negotiation, Marketing Communications Planning, Communication Skills, Sale Negotiation, Customer Service, Communication Skills, Customer Service, Communication Skills, Channel Account Management, Communication Skills, Law, Legal, Language, Microft Office, Administrative Work, Office Skills, Sales and Marketing, Sales Management, Sales Strategy, Sales Presentations, skill, People Management, Kitchen Equipments, Communication Skills, Negotiation Skills, Computer Literacy, Technical Support, Administrative Work, Communication Skills, Sanitary and Plumbing, Graphic Applications, Graphic Design, Illustrator Draw, Driving Skills, Vehicle Trouble Shooting, Knowledge in traffic rules and regulations, Marketing Skills, Leadership and Management Skills, Organizing and Planning, Microsoft Office Applications, Training and Development, People Management, Editing S, Graphic Designing, Graphic Applications, Bookkeeping, Taxation, Accounting and administration, Communication Skills, Technical Support, Communication Skills, Driving Skills, Microsoft Office Applications, Professional Driving Skills, Powershell scripting, windows scripting;, Server Administration, End to End E2E Testing using Protractor-Cucumber Protractor-Cucumber, DevOps concept, Automation Testing with Selenium, Microft Office, sns marketing, business email, Client Management, Client Relationship Management, Customer Engagement, Editing S, Graphic Designing, Graphic layout and illustration, Multimedia Applications, Accounting, auditing skills, Bookkeeping, Microsoft Office Applications, Power Point Presentation, Photo Editing, Legal Compliance Management, Clinical Skills, Physiological Characteristics, Microsoft Office Applications, Process Safety, Health Training, Machine Operation, Machine setup, To Detai, Leadership and Management Skills, Communication Skills, Quality Control, Communication Skills, Marketing Communications Planning, Office Appicati, Management Skill, Organizing and Planning, Legal Compliance Management, Clinical Skills, Physiological Characteristics, Graphic Designing, multi-tasking, Communication Skills, Clerical, travel management, Detail oriented, Communication Skills, Interpersonal Skills, Presentation Skills, Communication Skills, Presentation Skills, ppt, Marketing Communications Planning, Channel Account Management, Communication Skills, Marketing Communications Planning, Communication Skills, Sale Negotiation, Channel Account Management, Communication Skills, Marketing, Marketing Skills, Communication Skills, Marketing Communications Planning, Presentation Skills, Microsoft Office Applications, Google D, Engineering, Marketing Communications Planning, Channel Account Management, Communication Skills, Marketing Communications Planning, Channel Account Management, Communication Skills, Marketing Communications Planning, Communication Skills, Sale Negotiation, Channel Account Management, Communication Skills, Microsoft Outlook, Administrative Work, Marketing Communications Planning, Channel Account Management, Communication Skills, Marketing Communications Planning, Communication Skills, Sale Negotiation, Programming Language, Software Applications, Channel Account Management, Communication Skills, Marketing Communications Planning, Channel Account Management, Communication Skills, Writing Skills, Marketing Skills, Marketing Communications Planning, Channel Account Management, Communication Skills, Marketing Communications Planning, Channel Account Management, Communication Skills, Driving Skills, Driver, Driving Skills, Office Skills, Microsoft Office Applications, Office Skills, Microsoft Office Applications, Communication Skills, Test planning, Construction Administration, Spring application, Agile Methodologies, Software Development, Marketing Communications Planning, Channel Account Management, Communication Skills, Driving, n/a, Driving Skills, Driving, Programming, ASP.NET Web forms, Bootstrap, Legal Compliance Management, Clinical Skills, Physiological Characteristics, Marketing Communications Planning, Microsoft Office Applications, Marketing Communications Planning, Marketing Communications Planning, Channel Account Management, Communication Skills, Events Management, Marketing Communications Planning, Marketing and Product development, Marketing Communications Planning, Communication Skills, Sale Negotiation, Food Marketing, Communication Skills, Writing, Editing, Marketing, System Analysis, Design, Integration Testing, Design, n/a, Configuration, Technical Analysis, Linux Environment, Database Marketing, Data Integration, Data Architecture, Configuration, prepare test plan, Setting up Linux, Asset Management, Stock Manag, Analytical Skills, ElasticSearch, VPN, Customer Engagement, outbound sales, Sales and Negotiation, Communication Skills, Customer Service, People Management, Channel Account Management, Communication Skills, Managing skills, Microsoft Office Applications, Office Skills, Administration, Driving, Navigation, Road Familiarity, Client Management, Communication Skills, Presentation Skills, Security, Security Operations Center, Microsoft Office Applications, Security, Security Operations Center, Microsoft Office Applications, Marketing Communications Planning, Communication Skills, Sale Negotiation, Driving, Driving Skills, Channel Account Management, Communication Skills, Mappings, Computer Troubleshooting, Software Development, Oracle Application Framework, Marketing Communications Planning, Team Management, Microsoft Office Applications, Computer Literacy, Communication Skills, Designing, Coaching, Marketing Communications Planning, Design, Web Analytics, Marketing Communications Planning, Design, Web Analytics, Marketing Communications Planning, Channel Account Management, Communication Skills, Legal Compliance Management, Clinical Skills, Physiological Characteristics, Communication Skil, Microsoft Office Applications, n/a, n/a, Adobe Creative Suite, Knowledge in HTML/CSS/PHP, Wordpress, Communication Skil, User Experience Management, Communication Skil, SEO experience is a plus, Microsoft Office Applications, Design, Configuration, Coding, Design, Agile Software Tester, Communication Skills, Customer Service, Email Analytics, Communication Skills, Attention to Detail, Sale Negotiation, Marketing Communications Planning, Microsoft Office Applications, Language, Communication Skills, Customer Service, Communication Skills, Customer Service, Communication Skills, Organizing and Planning, Analytical Skills, Microsoft Office Applications, Sales and Marketing, Communication Skills, Service Oriented, Administrative Management, People Management, Marketing Communications Planning, Accounting and administration, Communication Skills, Microsoft Office Applications, PHP, MySql, AJAX.NET, Sale Negotiation, Office Appicati, Design Solution, Technological Skills, Designing, Developing, n/a, Leadership and Management Skills, Business Acumen, Sale Negotiation, Office Appicati, Sale Negotiation, Office Appicati, Channel Account Management, Reporting, Analytical Skills, Marketing Communications Planning, Communication Skills, Sale Negotiation, Sale Negotiation, Office Appicati, Compensation and Benefits, Policies, Legal Compliance Management, Clinical Skills, Physiological Characteristics, Sale Negotiation, Office Appicati, Business Development, Sales Administration, Sales, Sale Negotiation, Office Appicati, Sale Negotiation, Office Appicati, Communication Skills, Microsoft Office Applications, PHP, MySql, Design, Analysis, Review, Agile, Maintainance, ERP, B2B eCommerce, QuickBooks, Salesforce, Oracle, SAPOracle, SAP, n/a, n/a, Marketing Communications Planning, Channel Account Management, Communication Skills, Agile Methodologies, Software Development, n/a, BPO Business Process Outsourcing, Customer Engagement, Sale Negotiation, Office Appicati, Network, Switching, Construction Administration, Java Frameworks, Software Development, Transform data, Extraction, n/a, Database Monitoring, Analysis, Design, Channel Account Management, Communication Skills, Microsoft Office Applications, Healthcare Management, Nursing, Microft Office, Driving Skills, Power Point Presentations, Power BI Developer, R Studio, Customer Engagement, Leadership and Management Skills, Keen to Details, Microsoft Office Applications, Database Optimization, learning management software, Marketing Communications Planning, Channel Account Management, Communication Skills, Legal Compliance Management, Clinical Skills, Physiological Characteristics, Marketing Communications Planning, Channel Account Management, Communication Skills, Accounting, Attention to Detail, Microsoft Office Applications, Communication Skills, Communication Skills, Nursing, medical support, Medical Billing, Medical Records, Marketing Communications Planning, Channel Account Management, Communication Skills, Communication Skills, Computer Literacy, Customer Service, Marketing Communications Planning, Upselling, Customer Engagement, outbound sales, Computer Literacy, Highly Motivated, Highly Motivated, Product knowledge, Accounting and administration, Marketing Communications Planning, Marketing Communications Planning, Channel Account Management, Communication Skills, Legal Compliance Management, Clinical Skills, Physiological Characteristics, Legal Compliance Management, Clinical Skills, Physiological Characteristics, Legal Compliance Management, Clinical Skills, Physiological Characteristics, Microsoft Office Applications, Compensation and Benefits, Gov\t Relations, Communication Skills, Management Skill, CRM Tools, Multitasking, Presentation Skills, Business Development, Customer Engagement, Sale Negotiation, Office Appicati, Microsoft Office Applications, Photo Editing, Microsoft Office Applications, Simply Accounting, Financial Applications, People Management, Organized, Communication Skills, Marketing Communications Planning, Channel Account Management, Communication Skills, Nursing, Midwifery, Healthcare, Computer Literacy, Microsoft Office Applications, Filing, Communication Skills, Marketing Communications Planning, Channel Account Management, Communication Skills, Leadership and Management Skills, Microsoft Office Applications, Financial Reporting, Leadership and Management Skills, Microsoft Office Applications, Financial Reporting, Marketing Communications Planning, Communication Skills, Leadership and Management Skills, Sql Queri, Legal Compliance Management, Clinical Skills, Physiological Characteristics, Internal Audit and Compliance, auditing skills, Internal Auditing, Operations audit, Channel Account Management, Communication Skills, Sale Negotiation, Office Appicati, Marketing Communications Planning, Quality Assurance Standards, Team Management, Product Development, JavaScipt, HTML W, PHP, Negotiation Skills, Keen to Details, Multitasking, People Management, Brand Management, Consumer Product Design, Media Planning, negotiation and presentation, Decision Analysis, Marketing Communications Planning, Teaching, Physical Education, Education, Musician, VMWare, ITIL Framework, JavaScript Databases, Cisco, Network Management, Software Management, Automation, SQL Coding, Application Development, Scripting, Sitescope, HP OMI, HP OMW, Programming, AngularJS, Service now admin, Administering, TROUBLE SHOOTING, Parsing, Design Application, negotiation and presentation, Decision Analysis, Marketing Communications Planning, Microsoft Office Applications, Human Resources HR, Marketing Planning, Maintenance, Troubleshooting, AquaChem Watermaker, operations operator, Accounting and administration, Tax Accounting, Accounting, Detail oriented, Knowledgeable of Web Application Development Frameworks and and such as Laravel, Wordpress, Drupal, Magento, Proficient with PHP, MySql, Javascript, with a solid understanding of HTML5/CSS3, Bootstrap and Responsive Design, Seo, Programming, ASP.NET Web forms, AngularJS, Microsoft Office Applications, Call Center, Sales, Encoding, Communication Skills, Field Marketing, Negotiation Skills, Negotiation Skills, Marketing Communications Planning, Communication Skills, Sale Negotiation, Marketing Planning, Interviewing, Sourcing, Marketing Communications Planning, Channel Account Management, Communication Skills, Marketing Communications Planning, Channel Account Management, Communication Skills, Channel Account Management, Communication Skills, Channel Account Management, Communication Skills, Sales, Marketing Communications Planning, Sales Management, Sales Presentations, Marketing Communications Planning, Channel Account Management, Communication Skills, Negotiation Skills, Microft Office, Communication Skills, Organizational Skills, Management S, Decision Making, Microsoft Office Applications, Account Management, Project Management and Coordination skills, Computer Literacy, Draft Survey, Cargo Inspection, Human Resources HR, Employee Engagement, Compensation and Benefits, Computer Literacy, Draft Survey, Cargo Inspection, Marketing, Advertising, Media, Negotiation Skills, Draft Survey, Cargo Inspection, Computer Literacy, Marketing Communications Planning, Channel Account Management, Communication Skills, Marketing Planning, Marketing Planning, Interviewing, Management Skill, Product Operations, Microsoft Office Applications, Microsoft Office Applications, Operations Management, Channel Account Management, Communication Skills, Negotiation Skills, Organizing and Planning, Project Management and Coordination skills, People Management, Insurance Claims, Clerical Data Entry, Computer Literacy, Computer Literacy, Contract Analyzing, Law, Interpersonal Skills, Communication Skills, Microsoft Office Applications, Communication Skills, Patient Care, Microsoft Office Applications, Telemarketing, Customer Engagement, Microsoft Office Applications, Fast Learner, Microsoft Office Applications, Trainable, Negotiation Skills, Leadership and Management Skills, Communication Skills, Analytical Skills, Marketing Communications Planning, Channel Account Management, Communication Skills, Microsoft Office Applications, n/a, Trainable, negotiation and presentation, Decision Analysis, Marketing Communications Planning, Negotiation Skills, Microsoft Office Applications, Internal Auditing, Internal Audit and Compliance, Adobe Photoshop / Illustrator, Visualization Tool, Communication Skills, Google Drive, Mailchimp, Social Media Marketing, Visualization Tool, Graphic Design And Layouting, Interior Design, Project Management and Coordination skills, Negotiation Skills, Marketing Communications Planning, Channel Account Management, Communication Skills, Microsoft Office Applications, Trainable, Customer Engagement, Computer Literacy, Communication Skills, Service Oriented, Computer Literacy, Sales and Marketing, Marketing Communications Planning, Communication Skills, Sale Negotiation, Adobe Photoshop, Adobe Illustrator, Adobe Premiere Pro, Fashion Design, Motion graphics, Negotiation Skills, Computer Literacy, Communication Skills, Marketing Communications Planning, Excellent in Manner, Sales Administration, Interpersonal Skills, Microsoft Office Applications, Sales Administration, Interpersonal Skills, Microsoft Office Applications, Visualization Tool, Graphic Design And Layouting, Interior Design, Project Management and Coordination skills, Microsoft Office Applications, Microsoft Office Applications, Basic Accounting, Critical thinking, Advance Mechanic, inter personal skills, Technical Automotive, Communication Skills, Analytical Skills, Monitoring, Communication Skills, Analytical Skills, Planning Skills, n/a, Typing, Writing Skills, Typing, Writing Skills, Typing, Writing Skills, Typing, Writing Skills, Customer Service, Verbal Communication Skill, Verbal Communication Skill, Customer Service, negotiation and presentation, Decision Analysis, Marketing Communications Planning, Negotiation Skills, negotiation and presentation, Decision Analysis, Marketing Communications Planning, Communication Skills, Analytical Skills, Planning Skills, Marketing Communications Planning, Channel Account Management, Communication Skills, Channel Account Management, Communication Skills, enterprise, Software, Network, Communication Skills, Financial Reporting, Risk Management, Marketing Communications Planning, Channel Account Management, Communication Skills, MySql, Flash, back end, BSP, AMLA, CAD Model to STL Conversion, Adobe Photoshop, Microsoft Office Applications, Dialux, Microsoft Office Applications, Document safekeeping, Recruitment, Sales, Marketing, Microsoft Office Applications, negotiation and presentation, Sales, Microsoft Office Applications, Marketing, Negotiation Skills, Communication Skills, Computer Literacy, Sales, Customer Engagement, Mathematical Skills, Communication Skills, Decision Making, Negotiation Skills, Communication Skills, publishing site, Communication Skills, publishing site, Communication Skills, publishing site, Communication Skills, publishing site, Communication Skills, publishing site, Communication Skills, publishing site, Communication Skills, publishing site, Microsoft Office Applications, SQL Developer, SQL My, Programming, Marketing Communications Planning, Channel Account Management, Communication Skills, Communication Skills, Administration, Keen to Details, Marketing Communications Planning, outbound sales, Customer Service and Call Center, Communication Skills, problem solving, Analytical Skills, Writing Skills, Typing, Writing Skills, Typing, Writing Skills, Typing, Writing Skills, Typing, Typing, Writing Skills, Email Analytics, Microsoft Office Applications, Marketing Communications Planning, Channel Account Management, Communication Skills, Microsoft Office Applications, Analytical Skills, Decision Analysis, Marketing Communications Planning, Channel Account Management, Communication Skills, Analytical Skills, Real Estate, Great Customer Service Skills, Personal Assistant, Executive Secretary, Secretarial Skills, Negotiation Skills, Call Center, SAP Application Administrator, QuickBooks, Microsoft Office Applications, Communication Skills, Call Center, Sales, Troubleshooting, Receptionist, Customer Service, Miscrosoft Office, Multimedia, Microsoft Account, Microsoft Outlook, Spreadsheet Applications like MS Excel, Customer Service, Sales, Communication Skills, Basic Computer Skills, Marketing Communications Planning, Channel Account Management, Communication Skills, Quality Control, Implementing Processes and Systems, HR Systems Development, Finance & Accounts, Tax Audit, MS Office, negotiation and presentation, Decision Analysis, Marketing Communications Planning, Marketing Communications Planning, Channel Account Management, Communication Skills, Marketing Communications Planning, Channel Account Management, Communication Skills, Quality Control, Quality Assurance, Food Sciences, Marketing Communications Planning, Channel Account Management, Communication Skills, Unit Management, Site Management, Property Management, Negotiation Skills, Negotiation Skills, Communication Skill, Microft Office, Computers, Typing Skills, negotiation and presentation, Decision Analysis, Marketing Communications Planning, LANWAN Network, IT/Computer - Hardware, Antivirus and Firewall, Proxy Server, PC Systems, Database Mgt, Personal Assistant, Secretary, Executive Secretary, Graphic Design, Social Media, Customer Service, Decision Making, Marketing Communications Planning, Channel Account Management, Communication Skills, Drives, negotiation and presentation, Decision Analysis, Marketing Communications Planning, Marketing Communications Planning, Channel Account Management, Communication Skills, Adobe Photoshop, Adobe InDesign, Editing, Negotiation Skills, Negotiation Skills, Read and comprehend blueprint/layout/floor plan, MS Office Literate, Audit, Driving Skills, Sales Growth, Coordination, Sales Growth, Driving, Computer Skills, Drives, counseling, Management, Online Services, Magento, Marketing Communications Planning, Channel Account Management, Communication Skills, Audit, Basic computer technical proficiency, Inventory Control, Marketing Communications Planning, Channel Account Management, Communication Skills, Office 365, excel/word/powerpoint, Presentation Skills, Negotiation Skills, Microsoft Office SAP, Microsoft Outlook, Micrsoft Office, Microft Office, Typing Skills, Office Tools, Sales, Sales Management, Sales Strategy, Marketing Communications Planning, Channel Account Management, Communication Skills, Decision Making, Human Resources HR, Accounting, Marketing Communications Planning, Channel Account Management, Communication Skills, Collection, Merchandizing, Sales Growth, Billing, Managing skills, Sales Presentations, Adobe InDesign, Editing, Large Corporates, Business Acumen, Selling / Sales, Microsoft Office Applications, Outlook Calendar, Marketing Communications Planning, Communication Skills, Sale Negotiation, Marketing Communications Planning, Communication Skills, Sale Negotiation, Microsoft Office Applications, MS SQL Database Developer, Programming, Visual Basic.net, Marketing Communications Planning, Channel Account Management, Communication Skills, Leadership and Management Skills, Sales, Real Estate, Managerial Skills, Accounting, Processing Payroll, People Management, Recruitment, Marketing Communications Planning, Channel Account Management, Communication Skills, Accounting, Microsoft Outlook, Corporate sales, Marketing, Negotiation Skills, Electrical Installation and Maintenance, Recruitment, Cleaning, Sales, Marketing, Product knowledge, Marketing Communications Planning, Channel Account Management, Communication Skills, Cashier, Cashier, Cashier, Cashier, ElasticSearch, VPN, Analysis Studio, Marketing Communications Planning, Channel Account Management, Communication Skills, Campaign Management, Business Partnering, Brand Management, Campaign Management, Communication Skills, Computer Literate, Communication Systems, Communication Skill / Integrity, Flexible, INTEGRITY, Communications, Technical Intelligence, Technical Skill, Technical Controls, computer savvy Typing Speed: 40 wpm, Attention to Detail, Troubleshooting, Microsoft Office 365, Customer Service and Call Center, Typing, Writing Skills, Microsoft Office 365, Brand Management, Marketing Communications, Advertising, Microsoft Office 365, Customer Service and Call Center, Technical Skill, Technical Intelligence, Marketing Communications Planning, Channel Account Management, Communication Skills, Communication Skills, Tax Accounting, Marketing Communications Planning, Channel Account Management, Communication Skills, Communication Skills, MS Office Skills, Technical Skill, Technical Intelligence, Business Continuity Planning BCP, Marketing Communications Planning, Communication Skills, Sale Negotiation, Technical Skill, Technical Skills, Accounting, Analytical Skills, Computer Literate, Disability Insurance, Claims Management, ICD-10 Coding, Typing, Writing Skills, Typing, Writing Skills, Typing, Writing Skills, Typing, Writing Skills, Typing, Writing Skills, Typing, Writing Skills, My sql, ASP.NET, VBA - User Forms, Web Applications, JQuery, Java Speech API, Nursing, Cultural Competency, Patient Care, Marketing Communications Planning, Communication Skills, Sale Negotiation, Typing, Writing Skills, Typing, Writing Skills, Typing, Writing Skills, Accounting Operations, Accounting Processes & Procedures, Marketing Communications Planning, Channel Account Management, Communication Skills, Typing, Writing Skills, Technical Skills, Typing, Writing Skills, TQM, Flowcharting, Accounting, Taxation, VOIP Services, Marketing Communications Planning, Communication Skills, Sale Negotiation, Typing, Writing Skills, Typing, Writing Skills, Typing, Writing Skills, Excel, Customer Engagement, Marketing Communications Planning, Channel Account Management, Communication Skills, Marketing Communications Planning, Channel Account Management, Communication Skills, Marketing Communications Planning, Channel Account Management, Communication Skills, Typing, Writing Skills, Typing, Writing Skills, Technical Skills, Microsoft Office Applications, Marketing Communications Planning, Communication Skills, Sale Negotiation, Typing, Writing Skills, Typing, Writing Skills, Typing, Writing Skills, Labor relations, Employee Relations, Labor Laws, Training and Event Management / Learning Solutions, Training and Development, Employee Development, Computer Literate, Microsoft Office Applications, Event Management, Employee Engagement, ISO, Production Coordination, Production Operations, Quality Assurance, Quality Assurance Standards, Quality Control, Microsoft For Windows, Marketing Communications Planning, Channel Account Management, Communication Skills, Sale Negotiation, Marketing Communications Planning, Microsoft Office Applications, Holds a professional driver's license with restriction code 1-2, Sale Negotiation, Marketing Communications Planning, Microsoft Office Applications, Financial Analysis, Research Accounting, MS Office and Report Writing, Knowledge General Accounting, Specialized in Quantity Surveyor for a Construction Project, experience in handling site manpower/ worker and knowledgeable in reading plans., Strong time management and project management skills, Attention to details, Problem solving skills, Effectively navigates computer, Typing, Writing Skills, Typing, Writing Skills, Typing, Writing Skills, Typing, Writing Skills, Typing, Writing Skills, JAAS Java Authentication and Authorization Service, Microsoft, Marketing Communications Planning, Channel Account Management, Communication Skills, Training and Development, Sale Negotiation, Marketing Communications Planning, Microsoft Office Applications, Marketing Communications Planning, Channel Account Management, Communication Skills, Marketing Communications Planning, Channel Account Management, Communication Skills, Sale Negotiation, Marketing Communications Planning, Microsoft Office Applications, Financial Modeling, Fundamental Analysis, Technical Analysis, Sale Negotiation, Marketing Communications Planning, Microsoft Office Applications, Writing Functional Requirement Document, Technical Writing, Accounting Management, Vouching, Tax Accounting, MongoDB, Express.js, AngularJS, Node JS, Web3.js, Microsoft Office Applications, Microsoft Office Applications, Spatial Skills, Sales Strategy, Computer Literacy, Social Media, Channel Account Management, Communication Skills, Microsoft Office Applications, Microsoft Office Quickbooks, Microsoft Office Applications, Power Point Presentation, Channel Account Management, Communication Skills, Microsoft Office Applications, Power Point Presentation, Basic Accounting, Sales, Sales Management, Sales Strategy, Microsoft Office Applications, Sales, Sales Management, Sales Strategy, Software Applications, Network Engineering, Software Development, Network Administration, System Administration, Database Analysis, Microsoft Office Applications, Emails Using of, Presentation Skills, Design Basis Requirements Preparation, Creativity, Web Designer/Development, MS Office Programs, Hospital experience, Relationship Management, Negotiating on the Sale, Presentation Skills and Attention to Detail, Negotiating on the Sale, Customer Engagement, Google Analytics, Web Content Accessibility Guidelines 20, Website Development, Microsoft, Sale Negotiation, Marketing Communications Planning, Microsoft Office Applications, Channel Account Management, Communication Skills, Marketing Communications Planning, Channel Account Management, Communication Skills, Microsoft Office Applications, Google Analytics, Knowledgeable and with experience in government related compliance especially BIR, Bank reconciliation, Housekeeping, Supervisory And People-Handling, Accounts Payable, Accounts Receivable, Channel Account Management, Communication Skills, Research Skills, Teaching Skills, Computer Literate, Marketing Communications Planning, Channel Account Management, Communication Skills, asdasdas, asdasf, Adobe Photoshop, Designing, Communication Skills, Adaptable, OPERA System, Marketing Communications Planning, Channel Account Management, Communication Skills, Channel Account Management, Communication Skills, HTML 5, CSS 5, Java Scripting, Marketing Communications Planning, Channel Account Management, Communication Skills, Marketing Communications Planning, Channel Account Management, Communication Skills, dsadada, Marketing Communications Planning, Channel Account Management, Communication Skills, Presentation, Research Skills, Teaching Skills, Computer Literate, Organizational Development, Research Skills, Teaching Skills, Computer Literate, Computer Proficient, Programming Language, PHP COBOL VB Java Programming, Networking skills for system development intranet/internet based-processes, SQL, AJAX, JSP, HTML, Editing And Proofreading, Working experience in clean-up activities (reconciliations, adjustments, corrections)., Experience in preparing management reports., excel/word/powerpoint, Java Scripting, HTML and CSS, Python Programming, Computer, Medical Coding, Inpatient Obstetric Nursing, Microsoft Excel Expert, Management / Strategy, Electronic Assembly, Technical Assessment, Sewing Techniques, Machine Operation, Microsoft Office Applications, Typing Skills, Production and Processing, Food And Beverage Services, Technical Skill, Construction Engineering, Automotive Components and Parts Testing, Marketing, Computer, MS Office Literate, MS Office Literate, Marketing Communications, Channel Account Management, Communication Skills, Adobe Creative Suite, Final Cut Pro, Motion graphics, Copywriting, Digital Communication, Editing And Proofreading, MS Office Literate, Customer Service, Marketing Communications Planning, Channel Account Management, Communication Skills, Medical Equipment, Channel Account Management, Communication Skills, Marketing Communications Planning, Channel Account Management, Communication Skills, Design, Business Development, Sale Negotiation, CSR/ BPO/ Call Center, Can type 40-50 wpm, Tax Accounting, Taxation, Tax Laws, Driving Skills with license, Quantity Surveying, Contracts Administration, estimating, safety policy, Safety Measures, Construction Safety, Business Development, Driving Skills with license, MS Office Programs, iPad and iPhone eBook Conversions, Interview Skills, Talent Acquisition / Recruitment, Recruitment Efficiency, Booking of Assets and Liabilities, Computer Literate, Marketing Communications Planning, Communication Skills, Sale Negotiation, Microsoft Office Applications, MS Office Software, Finance & Accounts, Backhoe, Multi skilled operator, Computer Literate, Familiar in Accounting and Inventory, Inventory Control and Warehousing Management, Telecom Services, Typing Skills, Information Management, Microsoft Office Applications / Oracle / SAP, Financial Controlling, Financial Analysis, Valid Private Security License, Drivers License, Company Car, Driving Skills, Fire Extinguishers, Earthquake Insurance, Pleasant and trustworthy, Proven working experience as a real estate agent or real estate salesperson, Clinical Skills, MS Office Programs, Internet Applications, Driving Skills with license, MS Office Programs, Budget Management, Spring Boot, Java Developer, NoSQL, Data streaming technology, Experience with Git Maven and IntelliJ IDEA, HTTP/REST APIs, Strong SQL skills, Advantage Docker and React or AngularJS, Computer Literacy, Microsoft Office Applications, Product Management, Pharmaceutical, Non Convertible Debentures, Sales, Research, Microsoft Office Applications, Google Drive, Research and Development, Sales Strategy, Sales Prospecting, TSR, Driving Skills with license, Interpersonal Skills, Computer, Channel Account Management, Communication Skills, Computer Literate, MS Office Programs, Negotiation Skills, Accounting, Excel, Technical Assessment, Channel Account Management, Communication Skills, Marketing Communications Planning, Communication Skills, Sale Negotiation, AngularJS, MS Office Programs, CRM Customer Relationship Management, CRM Tools, Computer Literate, Marketing Communications Planning, Channel Account Management, Communication Skills, Biomedical/Medical Engineering, Electrical Machines, Medical Device Regulations, Product knowledge, SAP ERP, Microft Office, Typing Skills, MS Excel, Microsoft, Sales Strategy, Microsoft Office Applications / Oracle / SAP, Network and Basic Troubleshooting, Network, Computer Literate, Cashier, ELECTRONIC MACHINES, Microsoft, Microsoft, Mechanical Strength, Electrical Skills, Motorcycles, Computer Literate, CAN TRANSACT WITH AGENCIES, Sales Strategy, Vehicle Handling, Documentation, Analysis, Quality Assurance, Research, Technical Documentation, Teaching, German, computer and digital, Data Management, Technical Writing, Web development, Email Clients, Microsoft Office Applications, English, Cost Estimation, Customer Service, Microsoft Office Specialist- Excel 2003 Expert, Project Management, Digital marketing, Digital Advertising, Graphics Designing, SEO Analytics, web content, Responding Quickly, Diligent, Response Time, Massage techniques, Can administer IM inj, ability to take vital signs, Marketing Communications Planning, Channel Account Management, Communication Skills, SWIFT, REST, Microsoft, Legal Compliance Management, Microsoft Office Applications, Channel Account Management, Communication Skills, NURSING SKILLS, Marketing Communications Planning, Communication Skills, Sale Negotiation, Microsoft, Microsoft, Microsoft, Microsoft Office Applications, Microsoft, Warranties, Analytical Skills, Computer, Marketing Communications Planning, Channel Account Management, Communication Skills, Computer, SEO Analytics, SEM, Tech savvy, Tech savvy, Microsoft Office & Quickbooks, Marketing Communications Planning, Communication Skills, Sale Negotiation, Sales Strategy, Marketing Communications Planning, Channel Account Management, Communication Skills, PHP, Javascript, HTML, CSS, Bootstrap, Web Design, Computer and Web Literate, Web Design, Graphic Design, Sales, Driving Skills, System Administration, Recruitment and Timekeeping, Bookkeeping, Disbursement Vouchers, Accounts Receivable, Accounts Payable, Google Sheets, Data Analysis and Display, Microsoft, Microsoft, Microsoft, Microft Office, Microsoft Word, Microsoft Excel, Microsoft Word, Marketing Communications Planning, Communication Skills, Sale Negotiation, Microsoft, Auditing, Auditing of Accounts, Accounting, Auditing, Auditing of Accounts, Accounting, Financial Reporting and Analytics, Financial Statements, Tax preparation, Microsoft Office Applications, Technical Skills, Channel Account Management, Communication Skills, Microsoft Application, Microsoft Excel, Microsoft, Microsoft, CRM Customer Relationship Management, Accounting Services, Law, Digital marketing, Channel Account Management, Communication Skills, HTML5 CSS3, PHP Frame Work, MYSQL Queries, JQuery, Javascript, Responsive Web Design, Influencer Marketing, Influencer management, Event Management, Social Media, Business Partnering, Email Marketing, Content Creation, SQL, Python, Scrum Master, Python, Scrum Master, Conceptual Design, Problem solving skills, Mobile Development, React JS, React Native, JavaScipt, Microsoft Access, Tech savvy, Leads Generation, Account Management, Analysis, Workflow Manager, Microsoft Excel Expert, Computer Aided Design, Micro-architecture Design, Microsoft Office Applications, Primavera, MS Office Software, Microsoft Project, Accounting, Channel Account Management, Communication Skills, Microft Office, Channel Account Management, Communication Skills, Microsoft Office, Excel, Cleaning Services, Cleaning and Sanitation, Microsoft Office Applications, excel/word/powerpoint, Excel Expert, Application, Exporter, Sales and Marketing Services, Computers and Electronics, Production Coordination, Computer Literacy, Microsoft Office, Excel Expert, Recruitment Performance Analysis, Computer Literate, Computer Literate, Computer Literate, Research, Agile Methodologies, Quality Management System, Product Development, Accounting Software, Accounting System, Loan Processing, General Accounting, Finance Strategy and Planning, Account Reconciliation, LinuxUNIX, VMWare, Hyper V, Networking, Storage, J2EE Architect, UI/UX, Angular JS, PHP, HTML5, REST, SOAP, Marketing Communications Planning, Communication Skills, Sale Negotiation, Video Editing, Photography, Camera Operation, Graphic Design, NetSuite ERP, Microsoft Office Applications, Computer Literate, Microsoft Office Applications, Interpersonal Skills, Customer Engagement, Basic Computer Skills, Technical Skills, Social Media Marketing, Social Media Marketing Tools, Social Media PPC Ads, Social Media Platforms, Time and Motion Study, IT Infrastructure, Computer Hardware Assembly, Computer Network Security, Computer, Advertisement campaigns, Event Management, Graphic Design, GPS Surveying, Delivery Monitoring, Microsoft Excel, Air conditioning Systems, Electrical, Air Conditioning Processes, Adobe Photoshop / Illustrator, Visual Creator, Design Application, Repairs and Maintenance, problem solving, Analytical Thinking Skills, Analytical Skills, Cold Calling, Microsoft Office Applications, Channel Account Management, Communication Skills, analytic and strategic, Excellent time management, planning and presentation, Strong analytical and strategic prospecting, Accounting, Sales Management, Sales Strategy, Strong analytical and strategic prospecting, Excellent time management planning and presentation, Exceptional negotiation and problem solving, Strong analytical and strategic prospecting, Machine Tools, Knowledgeable in Hotel Operations/Hospitality industry, Familiar in Integrated Facility Maintenance, Experienced in Hospitality Industry or Hotel operations, Knowledge in Technical Maintenance, Exposure in Hospitality and Engineering industry, Familiar with Integrated Facility Maintenance, Experienced in Hospitality or Hotel operations, Housekeeping and Building Maintenance, Microsoft, Microsoft Office Applications, Recruitment, Medical Data Entry, Excel, Adobe, Angular Post, Management / Strategy, Delegation, Strategic Budgetting, Computer Literate, Microsoft, Excel, Knowing all aspects of warehouse operations., hardworking, Flexible, Computer Handling, Point of Sale, Troubleshoot Record Access and Field Visibility, Receptionist, Clerical Administrative Skills, Food and Beverage, Knowledgeable in electricity, Marketing Analysis, Marketing Mix 4Ps, Troubleshooting, Active Directory, Technical Support, Operating Systems, CCTV, VOIP Services, Proxy Server, VPN, Network Administration, Driving Skills, Computer, Pay Per Click Campaigns Running of, Microsoft Office Applications, Communication Skill / Integrity, Marketing, Sales Strategy, Problem identification and troubleshooting, Multi-tasking skills, Microsoft Excel, Microsoft Word, Accounting Management, Microsoft Office Applications, Food and Beverage Safety Training, Content Writing, Business Correspondence, Proofreading, Angular 7, Audit, Quality Management, Riders, Na, Data Acquisition, Na, Hotel Industry, Hotels Hospitality in, Microsoft Office Applications, Has a in-depth understanding of Financial Statement, Loans Credits, Proficient in MS applications, Channel Account Management, Communication Skills, Adobe Suite, Technical Skill, Computer, Microsoft Office Applications, Magento, PHP, Javascript, Qualitative Research, Microsoft Office Applications, Sourcing / Procurement, Digital marketing, Pay Per Click Campaigns Running of, Sales Strategy, Sales Strategy and Planning, Health Products Processing, Sales Strategy and Planning, BIR System, C++ & C#, Audit, Compliance, Intrusion Detection & Prevention, Application Security, Data Management, Identity and Access Management, Organizational Development, Recruitment, Learning Training & Development, Maintainance, Maintaining Electrical Utilities, Repairs and Maintenance, Repair Work, Masonry, Plumbing, Plumbing System Maintenance, HVAC Maintenance, HVAC Technician, CPA, Finance and Accounts, Managing Budgets, Reporting, Microsoft Office Applications, Microsoft Office Applications, Driving, Driving Skills with license, Driving Skills with license, Email Marketing, Software Applications, Programming Language, Presentation, Recruiting, Bookkeeping, Cash Management, Taxation, Programming, Programming, Programming, Accounting, Human Resources HR, Litigation, MS Office Programs, Sales, Sales Management, Sales Strategy, MS Office Skills, Construction, Technical Skill, have contacts in hotels and companies, QuickBooks, Bookkeeping, Excellent Computer skills, SEO & SEM, Content Marketing, Data / Analytics, Design Thinking, Mobile Marketing, Conducting Research & Gathering Data, Time-Management, Microsoft Office Applications, Social Media Management, Accounting, Android Development, IOS, Cross Platform, Business writing, Training and Development, Technical Writing, Conflict resolution and Problem solver, Guest Services, Guest Services, Knowledge in medical equipments, Payroll / Compensation & Benefits, Payroll Tax, Microsoft Office Applications, Call Handling, Microsoft Office Applications, Social Media, Management, Management / Strategy, Business writing, Inventory Control and Warehousing Management, Troubleshooting Technical Issues, Ability to work under pressure, Good character, Video Editing, Photography, Food Safety, Kitchen Equipments, Accounting Management, Point of Sale, Quickbook Application, MS Office Programs, Driving Skills with license, Digital marketing, Food Safety, Food Ingredients Processing, Laboratory testing, Guest Services, Report Generation, Computer Literate, Database Administration, Microsoft Office Applications, Telephone operating skills, Printers, Communication, Reading comprehension ability (English), Google Analytics, Social Media Analytics, Content Marketing, Recruitment, Sales Strategy, ElasticSearch, VPN, Fluent in the English, Lifeguard, Swimming, RPRO System, Studio Photography, Video Editing, Sketch, drawing, computer knowhow, Inventory Control, Sales Management, Retail Pro, Microsoft Excel, Retail Pro, Adobe Photoshop / Illustrator, Adobe Premiere, Microsoft Excel, Retail Pro, Writing, PR writing, Automotive Interiors, Basic math, Communication Skills, Relation building skills, Multi-tasking skills, MS Application, QuickBooks, Bookkeeping, Excellent Computer skills, Microsoft Office Applications, Market Intelligence, Sales Management, Database Management, Telecommunications, Information Management, Comprehension Skill, Writing Skill, SQL, Project Management and Coordination skills, Reporting and Analytics, Technical Support, Others, know how to drive, Knowledgeable in inventory and stock management, knowledgeable in photoshop, QuickBooks, Bookkeeping, Excellent Computer skills, Excellent Computer skills, Analytical Skills, problem solving, Auditing, Java, Javascript, PHP, HTML5, .net, Microsoft Office Applications, Call Handling, Data Analysis, Sales Strategy, Rapport Building, Communication Skills, General HR, Sales, Marketing, Advertising, Sales, Marketing, Advertising, Microsoft Office Applications, Real Estate Marketing, Negotiation Skills, Microsoft Office, Analytical Skills, Microsoft Office Applications, Web Application Development, Market Research, Research, Negotiating Settlements, Negotiating offers, Tech savvy, CRM Experience, Sales Technical Experience, Decision Making, problem solving, Inventory Control, Analytical Skills, Medical Knowledge, Clinical Document Management, Patient Portals, Drawing And Designing, Katalon, Analytical Skills, Interpersonal Skills, Social Media Advertising, Technical Writing, Technical Skill, Machine Operation, Repairs and Maintenance, Excel, Microsoft Office and Presentation Skills, Zendesk, Five9, MS Office Programs, applicant tracking, Employee/Applicant Relation, Data Entry, MS Office Programs, Social Media Management, Technical Writing, Typing Skills, Typing Skills, File Management, Multi-tasking skills, Proficient in MS Office., Driving Skills, Computer Skills, Vendor Relations, wound care, Editing Skill, Copywriting, Analytical Skills, SEM, Analytical Skills, Microsoft Office Applications, Research, Nursing, wound care, Patient Care, Accounting Operations, Organization Skills, Time management skills, Chemical Analysis, Chemical Engineering, Driving Skills with license, Civil Engineering, Microsoft Office Applications, Analytical Skills, Management Skill, Regression Testing, Manual Testing, UAT Testing, Cross-Browser Compatibility Testing, Mobile Testing, Requirement Analysis, Requirement Gathering, Management Skill, Leadership Skills, Civil Engineering, Microsoft Office Applications, Knowledge in environmental health hazard, Operate and maintain complex Laboratory equipment, Equipment Layouting, SLD Knowledge, Substation Equipment Knowledge, Software Applications, AutoCAD, Project Management Concepts, Design Software, AutoCAD, REVIT and TEKLA, CAD Software, Mechanical System, Computer Skills, Analytical Skills, Microsoft Office Applications, Research, Microsoft Word, Microsoft Excel, Email like Gmail, Financial Analysis, Financial Valuation, Presentation Skills, Analytical Skills, Microsoft Office Applications, Research, ElasticSearch, VPN, Microsoft Word, Microsoft Excel, Power Point Presentation, Accounting, File Management, ElasticSearch, VPN, Auditing of Accounts, Taxation, Internal Auditing, Logistics Business, Trucking and Contract logistics – process oriented, BSP, AMLA, CTR, STR, LAN ,WAN and other IT functions in a Bank, desktop support, Module Design, Training Facilitation, socia media advertising, Financial Analysis, Financial Modeling, Channel Account Management, Communication Skills, Microsoft Excel, Network Analysis, Signages, Microsoft Word, Excel Spreadsheet, Email like Gmail, Microsoft Office, Excel, Email, IT, Data Visualization, Usability Testing, Google AdWords, Digital marketing, Email Marketing, Selenium, Quality Assurance, Automation Testing with Selenium, Python, R, SQL, PowerBI, Pentaho, Python, Java, ETL Tools, AWS, Fraud Detection, Fraud Analytics, Python, R, SQL, PowerBI, Cooking, Baking, Training Employees / Stakeholders, External Audit, SAP, Housekeeping, Housekeeper, Basic Accounting, Business writing, Basic Accounting, Auditing of Accounts, Audit Report Preparation, Training Personnel on Quality and Process, Training Employees / Stakeholders, Learning Training & Development, Commercial Awareness, Project Management and Coordination skills, Profitability Analysis, Management Reporting, Financial Impact Analysis, Profitability Analysis, Financial Impact Analysis, Javascript, MSSQL, HTML / CSS / Javascript, Digital marketing, Sales, Microft Office Applications, Microsoft Office Applications, Microft Office Applications, Microsoft Learning, Client Relationship Management, Tech savvy, Marketing Communications, Microsoft Word, Microsoft Office Applications, Telephone Skills, Pos machine and computers, Computer Literacy, Computer Literacy, Repairs and Maintenance, Refrigeration and Air Conditioning, Electrical Installation and Maintenance, Computer Literacy, Repairs and Maintenance, Repair Malfunctioning Parts, Computer Literacy, Social Media, Cooking, knowledge in basic cooking, Sales, Sales Management, Sales Strategy, Graphic Design And Layouting, Video Effects, Marketing Effectiveness Increasing, Microsoft Office Applications, Presentation Applications like MS PowerPoint, CANVASSING, Patient Care, Microsoft Office & Quickbooks, Microsoft Office Applications, Power Point Presentation, Hardware Troubleshooting, Software Troubleshooting, Preventive Maintenance, Hardware Troubleshooting, Software Troubleshooting, Hardware and Software Troubleshooting, Preventive Maintenance, Installation & Configuration of Computer & Peripherals, Preventive Maintenance, Installation & Configuration of Computer & Peripherals, Hardware and Software Troubleshooting, IT Management Services, Angular, Java, Driving Skills with license, Road Familiarity, Maintenance & Repair Services, Technical Skill, IT General, Customer Service, MS Office Skills, Data Entry, Customer Service, MS Office Skills, Data Entry, External Audit, General Accounting, Cost Accounting, Financial Statement Preparation, Technical Support, Confluence, Technical Support, Troubleshooting, Micosoft Excel, Ticketing System, Customer Service, With Billing Background, Invoices, Account Receivable, Customer Service, MS Office Skills, Data Entry, Customer Service, MS Office Skills, Data Entry, Data Entry, MS Office Skills, Customer Service, Data Entry, MS Office Skills, Customer Service, MS Office Skills, Data Entry, Customer Service, Customer Service, MS Office Skills, Data Entry, Civil Engineering, Microsoft Office Applications, Computer Literacy, Computer Literacy, Computer Literate, Administering, Computer Literacy, Driving Skills with license, Loading, Analysis, Brokerage, Communication Channels, Computer, Sales and Marketing Strategy and Planning, Data Analysis, Common operating system, Software, Server / Waiter, Data Analysis, Technical Assessment, Accounting and administration, receiving clerk, Bloomberg, Debt market, Trading Strategies, Public Relations, Computer Literate, Customer Management, Customer Relationship Management, ElasticSearch, VPN, T-Test, f-Test, z-Test, Angular Post, Java Certified Programmer, Accounting Exposure Management, Account Management, Data Analysis, Marketing Analysis, Data Analysis, problem solving, Team Management, SAP, Microsoft Excel, Driving Skills with license, Geography, Financial Statement Preparation, Computer, Design, SAP, Credit Management, Cash Applications, IOS, Computer Literate, Inventory Control, Design Application, Food Preparation, Cleaning and Maintenance, Computer, Driving, Maintenance, Car Cleaning, Invoice Verification, Accounting Services, Analysis, Microsoft Excel, Programming, Scheduling, Forecasting, Workforce Management, Staffing, planning, Test, standard software, Hardware, technology of work unit, Microsoft Excel, Accounting, Microsoft Office Applications, Training, Internet Browsing, Computer functions, HTML / CSS / Javascript, Marketing Communications Planning, Marketing Communications Planning, Google Analytics, SAP, fixed asset, People Management, Financial Analysis, Accounting Exposure Management, Financial Statement Preparation, General Accounting, ASP.NET MVC Framework, Wordpress, SQL, Database Management (DBM), IOS, Hardware Installation, Software Installation, Marketing Communications Planning, Channel Account Management, Communication Skills, Channel Account Management, Communication Skills, Purchasing, ERP Skills, Microsoft Office Applications, HRIS software, Account Management, Lead Generation, Sales Management, ERP system, Solution Architecture, Cloud Infrastructure, Solution Design, Microsoft Office Applications, Pollution Control Officer, Environment, Health, and Safety [EHS], Marketing Communications Planning, Channel Account Management, Communication Skills, Marketing Communications Planning, Channel Account Management, Communication Skills, ERP, Accounts Receivable, Collection, Billing, Inventory Control, Customer Service, People Management, Safety Measures, Quality Management, Safety Engineering, People Management, Quality Management, Maritime, Navigation, Shipping and Marine, Operations Management, Naval Architecture and Marine Engineering, Sales, People Management, Quality Management, Maritime, Navigation Function, Shipping and Marine, Operations Management, SAP Business, Leadership Skills, Negotiating on the Sale, Sales Forecasting, Auditing, Microft Office Applications, Sales, Marketing, Inventory Audit, NetSuite, System Implementation, Accounting, Financial Analysis, Accounting Management, RPA Tools, Application Design, Business Analysis, Channel Account Management, Communication Skills, Analysis, Inventory Control, Customer Service, Marketing Communications Planning, Channel Account Management, Communication Skills, Kitchen Management, Customer Service, Analysis, Inventory Control, FMCG experience, Distribution, Kitchen Management, Customer Service, Inventory Control, Kitchen Management, Customer Service, Inventory Control, Kitchen Management, Customer Service, Inventory Control, Kitchen Management, Customer Service, Inventory Control, Microsoft Office Applications, Kitchen Management, Customer Service, Inventory Control, Analysis, Presentation Skills, Kitchen Management, Customer Service, Inventory Control, Kitchen Management, Customer Service, Inventory Control, Kitchen Management, Customer Service, Inventory Control, Kitchen Management, Customer Service, Inventory Control, Analysis, Microsoft Office Applications, Root Cause Analysis, ITIL Framework, Documentation, Business Analysis, Corporate Finance, Workforce Planning, Reports and Dashboards, Staffing Analysis, Transition Design, Program Management, Selling / Sales, Negotiating on the Sale, Computer Literacy, Programming, System Audit, SQL Commands, Java Programming, System Audit, Leadership Skills, Marketing Communications Planning, Channel Account Management, Communication Skills, Java Programming, SQL Coding, Leadership Skills, Channel Account Management, Communication Skills, Channel Account Management, Communication Skills, Channel Account Management, Communication Skills, Marketing Communications Planning, Channel Account Management, Communication Skills, SAP SD, AR and AP, Order to Cash, Does Business Development, Sales, Business Development, Sales, Business Development, Sales & Marketing Banking, Program Management, Time and Motion Study, Sale-Driven, Business Development, Recruitment, Computer Literacy, Analysis, Microsoft Office Applications, Marketing Communications Planning, Channel Account Management, Communication Skills, Analysis, Content Management System,HTML, CSS, JavaScript, PHP, Sales / CRM, Search Engine Optimization, Customer Service, Computer Literacy, Communication Skills, Sales, Sales, Sales, Programming Analysis, Appian Development, Software Engineering, API, accounting admin function, Digital Communication, Troubleshooting, Design, Full Stack Development, Programming Design, Project Management and Coordination skills, Payroll, Marketing Communications Planning, Marketing Communications Planning, Google Analytics, compensation and benefits administration, Marketing Communications Planning, Channel Account Management, Communication Skills, HR Information Systems HRIS, Sales, Sales, Sales, Sales, Sales, Sales, Sales, Testing, Automation Software, Digital Analytics, Customer Management, Analysis, Microsoft Office Applications, Channel Account Management, Communication Skills, Presentation Skills, Decision Analysis, Account Management, Computer Literacy, Attention to Detail, Adobe, Video Editing, Animation Software, Troubleshooting Technical Issues, Programming C# HTML PHP, Visual Basic, Database Analysis, Robotic Process Automation RPA, Tableau, Cabling, Installation, Troubleshooting, Problem identification and troubleshooting, Troubleshooting Technical Issues, Project Management and Coordination skills, Analysis, Microsoft Office Applications, Internet Savvy, Training Employees / Stakeholders, Computer Savvy, Logistics Operations, Import Procedures, Customs Compliance, SAP, Software Development, Ruby on Rails, Javascript (AngularJS), Mobile App Design, Mobile Application Development, Mobile Application Management, Google Analytics, User Acceptance Testing, HTML / CSS / Javascript, SAP, Retail, Management, Sales, Database Analysis, Decision Making, Retail, Management, Sales, Data Analysis, Report Generation, MS Office Literate, Outlook Calendar, System Analysis, Requirement Analysis, MS Office Literate, Cashier, Visual Studio, Cashier, Retail, Web Designer/Development, Decision Making, Retail, Management, Sales, Decision Making, Retail, Management, Sales, Decision Making, Retail, Management, Sales, Decision Making, Retail, Management, Sales, Decision Making, Retail, Management, Sales, Decision Making, Retail, Management, Sales, Decision Making, Retail, Management, Sales, Decision Making, Retail, Management, Sales, Decision Making, Retail, Management, Sales, Encoder, Management, Management, Entrepreneurship, Sales, Management, Customer Service, Management, Sales, Financial Statements, Financial Reporting, Accounting, General Ledger Posting, Analytical Skills, Food Safety, Operations Management, Warehouse Operations, Warehouse Management Activities, Programming, Oracle, Oracle Workflow, Oracle AME, Project Management, data center, Network, Writer, Content Marketing, Copywriting, Sales, Content Marketing, Copywriting, Content Writing, Economics, Data Analysis, HTML / CSS / Javascript, MS Office Skills, Solution Design, System Analysis, Solution Design, System Analysis, Project Management Concepts, Agile Development Methodologies, Software Applications, Operating System, Computer Literacy, Clinical Experience, BPO experience, Bookkeeping, Finance and Accounts, Content Marketing, Blogging, Google Analytics, Audit Planning, Ambulatory Anesthesia, Quality Assessment, Risk Assessment, Driving, GPS Devices, MS Office Skills, Document Classification, Troubleshooting, Technical Support, Channel Account Management, Communication Skills, Programming, Customer Service, Cashier, Sales, Project Management and Coordination skills, Sales, Cashier, Customer Service, Fleet Management, Safety, Warehouse Operations, Collecting Fees, Deliverables, Exposure in Paralegal work, convenience store, People Management, Proficient with MS Office applications (MS Excel, Word), Knowledgeable in Office Equipment, Customer Service, Good research skills, Finance, Accounting Management, Sales / CRM / Marketing, Sales / CRM, Marketing Campaign Analytics, Secretarial Skills, Executive Secretary, Technical Skill, Project Management and Coordination skills, Proper planning of calls, Profiling the customers, Selling Portfolio, closing sales, Overcoming Objections, Management Skill, Strategic Business Units, Strategic Thinking, Selling / Sales, Coaching Skills, Law, Auditing, Taxing, Analytics / Research, Design, Motion graphics, Art Direction, Strategic Management, Graphic Design And Layouting, Design, Art Direction, Strategic Management, Computer Literacy, CRM Tools, Microsoft Office Applications, Microsoft Dynamic, Troubleshooting, Installation, Broadband, Web Navigation Skills, Typing Skills, Web Navigation Skills, Typing Skills, Web Navigation Skills, Typing Skills, Web Navigation Skills, Typing Skills, MAC Applications, MS Office Programs, Adobe Illustrator, Web Navigation Skills, Typing Skills, Web Navigation Skills, Typing Skills, MS Office Programs, Adobe Acrobat, Web Navigation Skills, Typing Skills, Web Navigation Skills, Typing Skills, Web Navigation Skills, Typing Skills, exposure in the mortgage industry is plus., Sales & Marketing Banking, Branding Strategy & Planning, Driving Skills, Sales driven, Sales & Marketing Banking, Medical Diagnosis, General Physician, Medicine, Database, Network, System, MS SQL, SAP, SAP FI, SAP FICO, AR/AP, Driving Skills with license, Keen to Details, Geometry, Algebra, Selling / Sales, Negotiating on the Sale, Computer Literacy, Project Management and Coordination skills, AutoCAD, Project Planning and Management, Cost Management, Quality Management, Multitasking, Driving Skills with license, Power Point Presentation, Computer Literate, Sales driven, Sales & Marketing Banking, Finance Strategy and Planning, Quickbook Application, Service Deployment, scalable networking technologies, open source server software, IT security practices, SQL Commands, Microsoft Office Applications, Microsoft Excel, Accounting Software, MS Excel, Channel Account Management, Communication Skills, Computer Literacy, Accounting Operations, Accounting Software, MS Excel, Channel Account Management, Communication Skills, SAP, Finance, Accounting, Documentation, Patient Care, Analysis and Reporting, Sales, Analysis and Reporting, Negotiation Skills, Microsoft Account, Troubleshooting Technical Issues, Management, Programming, Programming, Programming, Healthcare Management, Profit & Loss for Trade Books, Inventory Control, Lead Management, Training and Development, Call Center Management, Basic Troubleshooting Skills, Knowledge with CRM platform/SaaS applications, Autocad and Drafting, Analytical Skills, Logical Instructions, Ability to write custom JavaScript, as well as working with React, Experience using Magento, Experience writing cross-browser and cross-platform markup, CSS and JavaScript, Experience as an interface developer, OOP, Knowledge of MVC architecture, Application design & development experience, Familiarity with Linux and MySQL, Application design & development experience, Good knowledge of OOP, PHP 5, Web Services, XML/XSLT, HTML/CSS, JavaScript/AJAX, Apache, MVC architecture, experience building highly interactive web applications, OOP programming and principles, Experience with one or more back-end development platforms (ASP.NET, .NET Core), Strong Source Control experience, Experience with front-end development techniques using HTML, SCSS, and JavaScript, Hands-on experience designing and developing strategic solutions via Salesforce Marketing Cloud, Proficiency with Salesforce Marketing Cloud development, Hands-on experience designing and developing strategic solutions via Salesforce Marketing Cloud, Salesforce Marketing Cloud Administrator experience, Contact Builder relational data model configuration, Proficient is Ampscript, Javascript, HTML, and CSS, testing experience for web and e-commerce applications, Experience in writing, maintaining and executing test cases, Experience with test case management tools as Zephyr, Testlink, Redmine, Experience using defect tracking systems such as JIRA, JIRA Agile, Us Mortgage and loan origination, Project Management and Coordination skills, Google Suite, Atlassian, MAC Applications, Mac OS X, Device Management, Mobile Device Management MDM, Marketing Communications Planning, Channel Account Management, Communication Skills, MS Office Skills, Data Entry, Communication Skills, MS Office Skills, Data Entry, Communication Skills, Communication Skills, MS Office Skills, Data Entry, MS Office Skills, Communication Skills, Data Entry, MS Office Skills, Communication Skills, Data Entry, MS Office Skills, Data Entry, Communication Skills, MS Office Skills, Data Entry, Communication Skills, Microsoft Office Applications, Channel Account Management, Communication Skills, Google Docs, Google Sheets, Microsoft Office & Quickbooks, Accounts Payable, Channel Account Management, Communication Skills, Marketing Communications Planning, Channel Account Management, Communication Skills, Food Industry, Brand Management, Full Stack Development, IT Development, Agile, excel/word/powerpoint, Create Digital Products, Project Proposal Writing skills, Project Management skills, Communication Skills, Copywriting, Social Media Advertising, Web Design, Technical Documents Writing, Software Development, Android Development, React Native, Programming / Writing Code, controller, Manufacturing, Channel Account Management, Communication Skills, Programming, Programming, Debugging Skills, Analysis, Software Testing, Business Analysis, Tech savvy, Pos machine and computers, VPN, Point of Sale, Drupal, Sitecore, Adobe Experience Manager, ElasticSearch, JavaScipt, Database, Dishwashing, Kitchen Cleaning, Kitchen Equipments, Dishwashing, Kitchen Equipments, Kitchen Cleaning, Cashier, POS Payments, Customer Service, Utilities, Kitchen Cleaning, Kitchen Equipments, Driving Skills with license, Troubleshooting Technical Issues, Channel Account Management, Communication Skills, VPNs, basic trouble shooting, Point of Sale, Remote And Monitoring Tools, Remote Access of System, Channel Account Management, Communication Skills, Channel Account Management, Communication Skills, Forecasting, Demand Forecasting, Analysis and Reporting, Driving Skills, Electrical Engineering And Safety Standards, Experience in demand planning/forecasting, Post Sales Relationship Management, Closing Techniques, Demo Skills, Reports and Dashboards, Demo Skills, Closing Techniques, Report Generation, Reporting and Analysis, Reports and Dashboards, Sales / CRM, Android Development, iOS Development, Java Developer, Training and Development, e-Learning, Facebook Blueprint / Google AdWords Certification, Inventory Management, Inventory Planning, Inventory Control and Warehousing Management, People Management, E Commerce, Sales Administration, Sales Forecasting, Sales Growth, Inventory Management, Supply Chain / Materials Management, Teaching, Technical Support, Teaching at Pre-School and Secondary Level, Teaching, Teaching at Pre-School and Secondary Level, Technical Skill, Problem Analysis, Sales, Administrative Work, Excellent Written and Verbal Skills, Customer Service, Computer, Troubleshooting Technical Issues, Sales, Customer Support, Customer Service, People Management, Records Management, Operations Management, Analytical Skills, Keen to Details, RPA Development, Web Designer/Development, Java Developer, IOS Mobile Testing Tools, Android Development, SWIFT, GIT, Customer Satisfaction (CSAT), People Management, Quality Management System, Complaint Intake system, ETL Development, SQL Commands, Experience in Business Excellence, Process Improvement, Quality Management, Project Management and Coordination skills, People Management, Inventory Management, Marketing Communications Planning, Channel Account Management, Communication Skills, Operations Management, Records and Documentation Management, People Management, Negotiation Skills, Analytical Skills, Field Marketing, Negotiation Skills, Analytical Skills, Field Marketing, Marketing Communications Planning, Channel Account Management, Communication Skills, Negotiation Skills, Analytical Skills, Field Marketing, Marketing Communications Planning, Channel Account Management, Communication Skills, HTML / CSS / Javascript, CSS3/Less/Sass, JavaScript/jQuery/GSAP, Adobe Animate, GWD, Rich Media Development, XML/JSON, Metrics Management, Client Management, Client Relationship Management, Configuration Management, Configuration Testing, TROUBLE SHOOTING, Service Management, Microsoft office suite, Housekeeping, Standard procedures in housekeeping, Marketing Communications Planning, Channel Account Management, Communication Skills, Mobile Development, Programming, IOS, Mobile Development, Programming / Writing Code, Web development, Programming, Programming / Writing Code, Programming, MS Word, OPERA System, Microsoft Office & Quickbooks, electronics circuit analysis and product understanding of RF, Lab Equipment, Test Development, Marketing Communications Planning, Channel Account Management, Communication Skills, MS Office Literate, SAP, Program Direction, Strategic Prospecting Skills, Data Analysis, Exam Editing, Exam Creation, Moodle Exam Creation, Microsoft Office Applications, Typing Skills, Computer Navigation, Marketing Communications Planning, SEO Analytics, Problem Determination and Recovery, SEO Analytics, SEM, Manual Testing, bug documentation, Manual Testing, bug documentation, Microft Office Applications, Programming, Analysis, Above-average computer skills, Microft Office Applications, Programmable Logic, Design Application, Programmable Logic Controls, Programming, Programming / Writing Code, Channel Account Management, Communication Skills, Spring MVC, Spring Boot Microservices, Webservices, Hibernate, JQuery, SAP CRM, S/4 HANA, Patient Care, Patient Portals, Medical Devices, Presentation Skills, Project Management Concepts, Data Analysis, Hardware, Technical Skill, DesktopServer, VPNs, Remote And Monitoring Tools, Above-average computer skills, Above-average computer skills, maintaining system, computer security, Technical Skill, Troubleshooting, Technical Skill, Software Troubleshooting, Hardware Troubleshooting, Communication Skills, QuickBooks, problem solving, Auditing, Technical Skills, Time Management, Confidentiality, Professionalism, Channel Account Management, Communication Skills, Social Media Publishing, Content Development and Engagement, Research and Development, Excellent in English and Tagalog News Writing, Blogging, Advertisements, White Papers Writing, Performing Molecular Diagnostic Exams, Customer Service, Computer Literacy, Communication Skills, Sales / CRM, Market Analysis, Marketing, Analysis, Warehouse Operations Management, Fleet Management System, Commercial Assessment Management, Delivery And Collection Management, Safety, Manual Testing, bug documentation, Programming, Programming, Programming, Intercompany Reconciliation, Accruals, Data Validation, Can drive automatic and manual, Team Management, Keen to Details, Leadership and Management Skills, Driving Skills with license, Management / Strategy, Problem identification and troubleshooting, Technical / Functional Training, Management / Strategy, Guest Services, Technical Assessment, Leadership and Management Skills, Analysis and Reporting, Multi-tasking skills, Planning & Design, Project Management and Coordination skills, Engineering, Analysis and Reporting, Programming, Programming C# HTML PHP, Programming / Writing Code, Microft Office Applications, Programmable Logic, Design Application, Programming / Writing Code, Programming Language, Analysis, Programming, Accounting, Bookkeeping Activities, Finance & Accounts, Microsoft & Photoshop, Management / Strategy, .Net Development, Sales Growth, Design, Networking for IoT and M2M, Financial Accounting, SAP FICO Business Analyst, SAP Application Administrator, Channel Account Management, Communication Skills, SAP, ABAP for SAP HANA, Programming Language, Programming Basics, Programming C# HTML PHP, Java Developer, Channel Account Management, Communication Skills, SAP BASIS, SAP, Troubleshooting, Troubleshooting and Administration, Security Management, Recruitment, Talent Acquisition / Recruitment, Javascript, HTML / CSS / Javascript, CSS, Team Management, Client Relationship Management, Attention to Detail, Photoshop, illustrator, Photo Editing, Logo Design, Analysis, Programming, Client Relationship Management, team player, Channel Account Management, Communication Skills, HMTL Coding, Content Creation, Customer Service, Good Client Handling, Technical Skill, Sales Skills, Selling / Sales, Presentation Skills, Adobe Photoshop, MS Office Literate, IT Management, Video Editing, Motion graphics, ElasticSearch, VPN, Communicating with Servers, Systems, Network, Database Administration, Customer Service, Customer Service and Call Center, Supply Chain, Procurement Logistics, Customer Service and Call Center, Customer Service and Call Center, Customer Service and Call Center, Computer Literate, Strong familiarity with the internet and MS Office applications, Completed at least 2 years of college, Handy with MS Windows and other computer applications, Exceptional conversational English verbal and written communication skills, High school graduates with 1 year of customer service experience, Strong familiarity with the internet and MS Office applications, Completed at least 2 years of college, Strong familiarity with the internet and MS Office applications, Analysis and Reporting, Reporting, Exceptional English verbal and written communication skills, Handy with MS Windows and other computer applications, At least 2 years call center experience, Strong familiarity with the internet and MS Office applications, Analysis, Programming, MS Office, Technological Skills, Coding Skills, Computer Literacy, Strong familiarity with the internet and MS Office applications, Design, Data Analysis, Finance, Presentation Skills, knowledge on functional and technical specifications, Database Administration, Incident Management, Molecular Diagnostics, Biosafety, Laboratory testing, Channel Account Management, Communication Skills, Troubleshooting, MSS Ticketing, Escalations, Clerical Administrative Skills, Presentation Skills, Project Management Concepts, Data Analysis, Channel Account Management, Communication Skills, Data Analysis, Resource / Workforce Management, Strategic Thinking, People and Social Media Skills, Power Point Presentation, Sales / CRM, Communication Channels, Microsoft Office Applications, Work experience in procurement or its equivalent, similar capacity in the power industry, Work experience in sales / customer relations or its equivalent, Experience in electric coop or distribution utility setup, working experience as Plant operator, distribution line maintenance, or its equivalent, similar capacity in an industrial plant, Channel Account Management, Communication Skills, Working knowledge of roads in Makati, BGC, Alabang, QC, and Pasig Areas, Accounting Operations, Financial Management, People Management, Accounting Management, Forecasting, Budget Management, Microsoft Office & Quickbooks, excel/word/powerpoint, Email Applications like Outlook Gmail, Channel Account Management, Communication Skills, Accounting Services, Payment Management, Disbursement Vouchers, Billing and Collections, Supervisory role, Batangas petrochemical experience, Other petrochemical experience, Product knowledge, SAP SD, Petrochemical or Petroleum industry operations, DCS and field operations, Financial Analysis, Product knowledge, Channel Account Management, Communication Skills, Customer Service, Computer Literacy, Communication Skills, Project Management, Inventory Management, industrial electrical equipment and systems, Channel Account Management, Communication Skills, Channel Account Management, Communication Skills, Business System Skill, Laboratory Sampling, Emergency Response Management, IT Risk Management, Policies And Procedures, Data Collection And Validation, Information Security Management System, Cost Control, business planning, Training & Development, Report Writing, Checks And Records Payables, Tax Returns, Financial Statement, Tax Report, Compliance To Various Regulatory And Government Agencies, Fianancial Report, Network Architecture Security, VOIP Maintenance, Setup, Remote Support And Telephony, Business System Skill, Presentation Skill, Training & Development, Manpower Monitoring, Compliance Procedures, Asset Performance And Reliability Of All Electrical Systems, Work Execution Management Process, Hazard Assessment, Equipment Failure Analysis, SHE, Process Safety, Productivity And Quality Expectations, SWOT Analysis, budget preparation, supervisory skills, Customer Mapping, Contracts, Purchase Order Creation, Service Contract, Special Project Specifications, Bidding, Vendor Selection, Can Speak And Understand The Bicol Dialect, Digital marketing, Sales & Marketing, Preventive Maintainance, Disbursements of Revolving Fund, Handling Cash Transactions, Processing Checks And Preparation Of Cash Position Reports, Liaising With The Bank (Bank Deposits And Withdrawals, Bills Purchased), Account And Prepare Daily Collection Reports, Statutory And Compliance Reports For Renewable Energy, Can Speak And Understand The Bicol Dialect, Technical Assistance/Support, ElasticSearch, VPN, Marketing Communications Planning, Channel Account Management, Communication Skills, Digital marketing, E-Commerce Sites, Clerical Administrative Skills, Decision Making, Manual Testing, bug documentation, RCI RCA FMEA Risk Analysis and HAZOP, Emergency Troubleshooting, Feasibility Studies Of Electrical System Modifications, Presentation Skills, Electrical Maintenance, Software Testing, Agile Methodologies, Microsoft Office Applications, Accounting Software, Presentation Skills, Reports Writing, QuickBooks, SAP Supply Chain, Textbook writing, Proofreading, Research and Development, Frontend Programming, Onsite Marketing, Legal Contracts, DOLE Guidelines, Legal Compliance and Protection, Sales / CRM, Customer Relationship Management, KPI Analysis, Legal Compliance Management, Legal Contracts, Negotiation Skills, Analytical Skills, Field Marketing, ElasticSearch, VPN, Customer Service and Call Center, Freight Cost Management, Location Management, Freight Transportation, Computer Literacy, Logistic Management, Team Management, Paralegal or Personal Injury, Discovery Work (part of Litigation), Car Accident Cases, California Civil Law, Sales, Market Analysis, Web Designer/Development, Software Development, Web Application Development, Programming, Marketing, Business management, Trade Marketing, NBN and ADSL, SIP and Mobile technologies, excel/word/powerpoint, Presentation, Communication Skills, SQL Coding, Python, Data Analysis, Business Intelligence, Programming, C, C++, Biosafety Training, Laboratory Experience, Good Hygiene, POS System, Biosafety Training, Encoding, Not Prone to Error, Litigation, Pre-litigation, General Office, Data Analysis, Warehouse Management Activities, area management, Typing Skills, Warehouse, Adobe Illustrator, Adobe, Microsoft Office Applications, excel/word/powerpoint, Reporting and Analysis, excel/word/powerpoint, Presentation, Computer Literacy, API Testing, SAP, Supply Chain / Materials Management, Procurement, SAP Supply Chain, Payment Solutions, EMV Transactions, Selenium, POS Terminal Development, Software Development, C Language, Internet and MS Office applications, Digital marketing, Social Media Management, Marketing Campaign Analytics, Accounting Management, Finance & Accounts, Technical Support, Database, Network, AWS, Payroll / Compensation & Benefits, Technical Support, Internet and MS Office applications, iOS Development, ObjectiveC, API Development / Integration, MS Office Applications, Internet and MS Office applications, Internet and MS Office applications, MS Office Applications, Microsoft Office Applications, SAS/BASE, SAS Programming (9.4), Strong familiarity with the internet and MS Office applications, MS Office Applications, MS Office Applications, Strong familiarity with the internet and MS Office applications, Customer Service, Customer Service Oriented, Work experience in the health care industry, Nursing, Pharmacy, or any medical-allied degree, Customer Service Oriented, MS Office Applications, MS Office Applications, Customer Service Oriented, MS Office Applications, Strong familiarity with the internet and MS Office applications, MS Office Applications, MS Office Applications, Strong familiarity with the internet and MS Office applications, Internet, MS Office Applications, Customer Service, Completed at least 2 years of college, Internet, Strong familiarity with the internet and MS Office applications, MS Office Applications, Customer Service, High school graduates with 1 year of customer service experience are welcome to apply, Completed at least 2 years of college, Strong familiarity with the internet and MS Office applications, High school graduates with 1 year of customer service experience are welcome to apply, Customer Service, Customer Service, MS Office Applications, MS Office Applications, Internet, Internet, MS Office Applications, Call Center, At least 2 years call center experience, Strong familiarity with the internet and MS Office applications, Completed at least 2 years of college, Completed at least 2 years of college, Strong familiarity with the internet and MS Office applications, At least 2 years call center experience, Customer Service Oriented, Customer Service Oriented, Customer Service Oriented, Strong familiarity with the internet and MS Office applications, Warehousing, Logistics Operations, TROUBLE SHOOTING, Programming, Programming/Writing Code, Completed at least 2 years of college, Strong familiarity with the internet and MS Office applications, Completed at least 2 years of college, Completed at least 2 years of college, Strong familiarity with the internet and MS Office applications, Strong familiarity with the internet and MS Office applications, High school graduates with 1 year of customer service experience are welcome to apply, Completed at least 2 years of college, Completed at least 2 years of college, Strong familiarity with the internet and MS Office applications, Completed at least 2 years of college, Strong familiarity with the internet and MS Office applications, Strong familiarity with the internet and MS Office applications, At least 2 years call center experience, VPN, Semantic, solarwinds, Microsoft System Center Configuration Manager (SCCM), Microsoft BitLocker Administration and Monitoring (MBAM), Microsoft Modern Management Platforms, Salesforce, Einstein, SAP Business Warehouse, IT Security Audit, IT Risk Assessment, ISO27001 Implementation, IT Security, SOC, SEIM Management, Analysis, Development Design, Business Analysis, Digital Analytics Softwares, Tableau, Tax Processing, invoice processing, Order to Cash, Analysis, Mathematical Skills, Leadership and Management Skills, Microsoft Office Applications, AWS, Azure API, software development lifecycle, Customer Service Oriented, Customer Service Oriented, Javascript, HTML / CSS / Javascript, E Commerce, ASP.NET, Slack, PHP, MySql, HTML, CSS, Ruby on Rails, rspec, Dynamics 365 CE or Dynamics CRM, HTML / CSS / Javascript, Dynamics 365 Plugins and workflows, PostgreSQL SQL Language, JavaScript/TypeScript, My sql, Golang, Java, NodeJS, AngularJS, React JS, AWS Amazon Web Services, SAP and other Accounting Software/Applications, PMP, Project Management and Coordination skills, E Commerce, Resource planning, Node JS, Javascript, AWS ECS, Python, Event Sourcing, NoSQL, TypeScript, digital creative, HTML / CSS / Javascript, Photoshop, illustrator, Dreamweaver, Graphic Design, Shopify, AJAX, PHP, SCSS, HTML / CSS / Javascript, Javascript, LESS, SASS, KnockOutJS, Angular, AJAX, Photoshop, GIT, ReactJs, SAP, SAP, Other Accounting Applications/Software, PHP, ecommerce, SAP, Symfony, Magento, SAP, SAP, Payroll / Compensation & Benefits, timekeeping, Recruitment, Payroll / Compensation & Benefits, Accounts Receivable Management, Accounts Payable, Auditing of Accounts, Accounting and administration, Experience working in a diverse international environment, Sales, Negotiating on the Sale, Inventory Management, Warehouse Operations, Sales / CRM, Salesforce.com, Marketing, Java, Angular JS, RESTful API, modeling, revit, auto cad, archicad, sketchup, building rules, Photoshop, Completed at least 2 years of college, Strong familiarity with the internet and MS Office applications, Internet, Completed at least 2 years of college, Strong familiarity with the internet and MS Office applications, Internet, MS Office Applications, MS Office Applications, Completed at least 2 years of college, Basic Web Navigation Skills, Strong familiarity with the internet and MS Office applications, At least 2 years call center experience, High school graduates with 1 year of customer service experience are welcome to apply, Basic Web Navigation Skills, Internet, MS Office Applications, Basic Web Navigation Skills, Basic Web Navigation Skills, AWS Amazon Web Services, Azure, Ecommerce system, SAP, Accounting and administration, Accounting Management, Accounting Services, Basic Web Navigation Skills, Computer Literacy, Litigations, Labor relations, Corporate Law, Drafting, Vendor Management, Purchasing, Procurement, facilities, Admin, Peza, ISO, Workforce Management, Forecasting, Scheduling, Customer Service Oriented, Computer, Microsoft Office Applications, Software Development, Cloud Management, DevOps, AWS Amazon Web Services, Azure, Google Cloud, Order Management, Order to Cash, Purchase Order Processing, Adobe Photoshop, Java, JavaScipt, VXML, XML, Software Design, OOP, Channel Account Management, Communication Skills, Treasury, Cash Management, Credit & Collection, Accounts Receivable, Customer Service Oriented, Basic Web Navigation Skills, Business Development, Sales, Telemarketing, Market Research, Lead Generation, Cold Calling, SEO experience is a plus, HubSpot, LinkedIn, LinkedIn Paid Campaigns, Pitching, Blog Promotion, Website content Writing, Basic Web Navigation Skills, Basic Web Navigation Skills, MS Dynamics 365 Customization, Maintenance Management, Basic Web Navigation Skills, Basic Web Navigation Skills, Basic Web Navigation Skills, Basic Web Navigation Skills, Public Relations, Social Media Administration, Content Writing, Basic Web Navigation Skills, Basic Web Navigation Skills, Basic Web Navigation Skills, Basic Web Navigation Skills, Nursing, Administration / Management, Customer Service Oriented, Customer Service Oriented, Customer Service Oriented, Finance Strategy and Planning, Finance & Accounts, Excellent English communication skills, Tax Accounting, Customer Service Oriented, Customer Service Oriented, Completed at least 2 years of college, Completed at least 2 years of college, Strong familiarity with the internet and MS Office applications, Strong familiarity with the internet and MS Office applications, Completed at least 2 years of college, Strong familiarity with the internet and MS Office applications, MS Office Applications, Completed at least 2 years of college, Completed at least 2 years of college, Strong familiarity with the internet and MS Office applications, Strong familiarity with the internet and MS Office applications, High school graduates with 1 year of customer service experience are welcome to apply, Customer Service Oriented, Customer Service Oriented, Customer Service Oriented, Completed at least 2 years of college, Strong familiarity with the internet and MS Office applications, Completed at least 2 years of college, MS Office Applications, Strong familiarity with the internet and MS Office applications, Completed at least 2 years of college, Completed at least 2 years of college, Strong familiarity with the internet and MS Office applications, Internet, MS Office Applications, Strong familiarity with the internet and MS Office applications, Completed at least 2 years of college, Strong familiarity with the internet and MS Office applications, Completed at least 2 years of college, Strong familiarity with the internet and MS Office applications, Completed at least 2 years of college, Strong familiarity with the internet and MS Office applications, High school graduates with 1 year of customer service experience are welcome to apply, High school graduates with 1 year of customer service experience are welcome to apply, High school graduates with 1 year of customer service experience are welcome to apply, Zoho, Email Marketing, Social Media Management, CRM, Completed at least 2 years of college, Completed at least 2 years of college, Completed at least 2 years of college, Strong familiarity with the internet and MS Office applications, Strong familiarity with the internet and MS Office applications, Strong familiarity with the internet and MS Office applications, Maintainance Management, Manufacturing, Technical Analysis, Design Basis Requirements Preparation, Programming Microcontrollers, hh, fDaA, gnitnuoccAeA, Warehousing, Logistics Operations, Analysis, Analysis, Customer Service Oriented, Customer Service Oriented, Customer Service Oriented, Customer Service Oriented, Data Analysis, HTML / CSS / Javascript, PHP, MySQL SAP, Net.exe, Laravel Framework, Data Entry, Industrial Design, Furniture Design, Autocad and Drafting, Adobe Creative Suite, 3D Modeling, Collection, Credit Analytics, Design conceptualization, Web Design, Adobe Photoshop / Illustrator, Corel Draw artist, GPS Surveying, Delivery Monitoring, Microsoft Excel, Microsoft Office Applications, SQL Creation, MS Access, Computer Literacy, Internet, Computer Literacy, MS Office Applications, MS Office Applications, MS Office Applications, Internet, Internet, Internet, MS Office Applications, MS Office Applications, MS Office Applications, Customer Service, Microft Office, Customer Engagement, Unit Testing, Legal & Compliance Manager, SEC-regulated Financing, local laws, Digital marketing, Program Direction, Client Management, Analysis, Customer Service Oriented, Customer Service Oriented, Customer Service Oriented, Customer Service Oriented, Customer Service Oriented, Team Management, security platforms such SIEMs, threat sensors, NAC, Endpoint A/V, and standard network cyber securit, Linux distributions (RHEL or SUSE), SIEM platforms (Operations, Investigation, Maintenance) and either Palo Alto or Cisco ASA, Programming, code, Basic Web Navigation Skills, Basic Web Navigation Skills, Basic Web Navigation Skills, Basic Web Navigation Skills, Budget Management, Basic Web Navigation Skills, Profit & Loss for Trade Books, Basic Web Navigation Skills, Manufacturing, turn around and breakdown management, Planning and Scheduling, Workflow Management, AWS Certified Developer, Microsoft Certified Solutions Associate, Google Professional Cloud Architect, Analysis and Reporting, Communication Skills, Training Module Content Writing, ILT Development, Researching on and Selecting of Materials, Research and Organizational Skills, Payroll / Compensation & Benefits, timekeeping, Labor relations, People Management, Policy Creation and Management, Customer Service Oriented, Photography, Adobe Photoshop, Multimedia Applications, complaint management, Quality Management, Experienced with HTML, XML, CSS, Java, JQuery, Ajax, and JavaScript, Proven expertise or experience with database such as MS SQL and MS Azure server, Computer Skills, SQL, Business Intelligence, Completed at least 2 years of college, Completed at least 2 years of college, Completed at least 2 years of college, Strong familiarity with the internet and MS Office applications, Strong familiarity with the internet and MS Office applications, Strong familiarity with the internet and MS Office applications, High school graduates with 1 year of customer service experience are welcome to apply, Internet, Completed at least 2 years of college, Completed at least 2 years of college, Strong familiarity with the internet and MS Office applications, Strong familiarity with the internet and MS Office applications, MS Office Applications, High school graduates with 1 year of customer service experience are welcome to apply, Call Center, Fresh graduates of Tourism courses are welcome to apply, High school graduates with 1 year of customer service experience are welcome to apply, Computer, Analysis, Basic Web Navigation Skills, Familiarity With Server Logs, Technical Background, Databases Familiarity, Trade Asset Efficiency, Business Development, Operational Efficiency, Sales Achievement, Strategic Management, Auditing, Disbursement Vouchers, Payroll / Compensation & Benefits, Payroll Tax, Tax Accounting, Accounts Receivable, Accounts Payable, Customer Service Oriented, Solid Works, SolidWorks, Photoshop, IllustratorCs, Auto Cad, AutoCAD, 3D Modeling, Customer Service Oriented, Customer Service Oriented, XML, Software Design, OOP, ETL, Data Visualization, Python, ssis, R, Scala, SQL, Engineering Mechanics, Auto Cad, microsoft word, Coordination, People Management, experience in SAP, Purchase Order/ Invoice Processing, Tax preparation, Salesforce, Salesforce Apex, Salesforce Lightning, Mulesoft API, Integration with other Systems, Salesforce CRM, Salesforce APIs, Completed at least 2 years of college, Completed at least 2 years of college, Strong familiarity with the internet and MS Office applications, Strong familiarity with the internet and MS Office applications, MS Office Applications, High school graduates with 1 year of customer service experience are welcome to apply, Completed at least 2 years of college, Internet, Internet, MS Office Applications, MS Office Applications, Strong familiarity with the internet and MS Office applications, At least 2 years call center experience, Customer Service, Customer Service, Salesforce, Salesforce CRM, Strong familiarity with the internet and MS Office applications, Completed at least 2 years of college, Completed at least 2 years of college, Strong familiarity with the internet and MS Office applications, Completed at least 2 years of college, Strong familiarity with the internet and MS Office applications, High school graduates with 1 year of customer service experience are welcome to apply, Completed at least 2 years of college, Completed at least 2 years of college, Completed at least 2 years of college, Strong familiarity with the internet and MS Office applications, Strong familiarity with the internet and MS Office applications, Strong familiarity with the internet and MS Office applications, High school graduates with 1 year of customer service experience are welcome to apply, High school graduates with 1 year of customer service experience are welcome to apply, At least 2 years call center experience, Completed at least 2 years of college, Strong familiarity with the internet and MS Office applications, Completed at least 2 years of college, Completed at least 2 years of college, Completed at least 2 years of college, Completed at least 2 years of college, MS Office Applications, Strong familiarity with the internet and MS Office applications, Strong familiarity with the internet and MS Office applications, Strong familiarity with the internet and MS Office applications, Strong familiarity with the internet and MS Office applications, Customer Service, igh school graduates with 1 year of customer service experience are welcome to apply, igh school graduates with 1 year of customer service experience are welcome to apply, igh school graduates with 1 year of customer service experience are welcome to apply, At least 2 years call center experience, Basic English communication skills, Strong familiarity with the internet and MS Office applications, Previous customer service experience is a plus, but it is not really a requirement, Fluency in Chinese - Mandarin both spoken and written., MS Office Applications, Customer Service Experience, MS Office Applications, Customer Service, Knows how to operate photocopier, Content Writing, WEB Designing, Programming, Incident Management, splunk, Magento 2, Magento, PHP, NetSuite, Warehouse Management, FMCG Food Industry, ASP.NET, SQL Developer, ADO.NET, Computer Literacy, MS Office Applications, Completed at least 2 years of college, Internet, MS Office Applications, Strong familiarity with the internet and MS Office applications, High school graduates with 1 year of customer service experience are welcome to apply, Strong familiarity with the internet and MS Office applications, Fluency in Chinese - Mandarin both spoken and written., Familiarity with Traditional and Simplified Mandarin is an advantage. Traditional Mandarin is more p, Completed at least 2 years of college, Completed at least 2 years of college, Completed at least 2 years of college, Strong familiarity with the internet and MS Office applications, Strong familiarity with the internet and MS Office applications, Strong familiarity with the internet and MS Office applications, At least 2 years call center experience, High school graduates with 1 year of customer service experience are welcome to apply, High school graduates with 1 year of customer service experience are welcome to apply, Mandarin Speaking, Order Management, B2B SaaS, JavaScipt,, JavaScript Databases, AngularJS, CSS, HTML / CSS / Javascript, SQL Developer, Windows Server, JavaScipt, CSS, HTML / CSS / Javascript, Java Developer, Android Development, Android SDKs, API Development / Integration, Design Application, TROUBLE SHOOTING, MS Office Skills, POS Payments, Selenium, Automation, Testing, Regression, Functional, Integration testing, Microsoft Office Applications, Microsoft Office Applications, Microsoft Office Applications, Microsoft Office Applications, Microsoft Office Applications, Microsoft Office Applications, Marketing, Sales, B2B SaaS, Analysis, Maintenance Management, Maintenance & Repair Services, DevOps, AWS Amazon Web Services, Azure API, Kubernetes, lambda, Serverless, Golang, Python, C, Rust, CI/CD Tools Working with, Cloud Services, Labor Laws, OSH, DOLE Comoliance, Supply Chain Logistics, Material Management, Financial Management, People Management, Client Management, Bookkeeping, Annual Preparation of Financial Statement and Tax Return for Australian clients, Experience in an Australian Accounting Firm, Adobe Creative Suite, Web or Mobile UI design with HTML+CSS, 3D Modelling, Video post-production including animation, Australian Taxation, Australian Accounting Skills, Management skills, Tax reporting, BIR Compliance, Financial Statement Preparation, Accounting Services, auditing skills, English Competent (verbal & written), SAP, Salesforce, Salesforce Apex, Salesforce VisualForce, MS Office Application, Computer Literacy, Computer Literacy, Computer Literacy, MS Office Applications, Computer Literacy, MS Office Applications, Computer Literacy, Fluency In Korean (As Native Speaker), MS Office Applications, Computer Literacy, Computer Literacy, Computer Literacy, Computer Literacy, Computer Literacy, Presentation Skills, Public Speaking, MYSQL Queries, PostgreSQL Conventions, Java Developer, Spring Boot, GIT, MS Office Literate, Procurement, Python, Redshift, Postgres, MySql, Wordpress, Blog sites, Wordpress, HTML / CSS / Javascript, Blog sites, Outbound calls, outbound sales, Lead Generation, B2B eCommerce, Digital Advertising, PPC Management, Google AdWords, Google Analytics, Email Marketing, Social Media Marketing, jira, Trello Boards, Slack, Demandware Developer, Salesforce, salesforce commerce cloud, Apex Data Loader and Integrations, Salesforce Apex, Salesforce VisualForce, GIT, JENKINS, Slack, MS Office Applications, Internet, Internet, MS Office Application, Internet, Internet, Internet, MS Office Applications, Internet, Internet, Internet, Internet, MS Office Applications, MS Office Applications, Internet, MS Office Applications, Internet, MS Office Applications, Internet, MS Office Applications, Internet, Planning & Design, Broadcast, Journalism, Lead Generation, Data Mining, Sales, Outbound Campaigns, Communication Skills, Typing Skills, Telemarketing, Sales / CRM, Outbound Campaigns, Organizational Business Process, Computer Literacy, E Commerce, Online Retail and/or Catalog Retailer, Internet, MS Office Applications, Nihongo Speaking, Internet, MS Office Applications, Internet, Internet, Mandaring Speaking, Internet, Mandaring Speaking, Internet, Android (Java), Javascript, Software Development, Android Applications, Android Studio, Salesforce Commerce, Demandware Developer, Salesforce Apex, Salesforce VisualForce, Salesforce, Computer, Internet And Social Media Savvy, Computer Literacy, Accounting, Computer Literacy, Good English communication skills, Good English communication skills, Computers Literacy, Good English communication skills, BPO Tech, Good English communication skills, Computer Literacy, B2B Sales, Internet, MS Office Applications, Internet, MS Office Applications, Internet, Internet, MS Office Applications, Internet, MS Office Applications, Analysis Skills, Analysis Skills, Content Writing, Tools and Technologies, Software, Adobe Creative Suite, Analysis Skills, Analysis Skills, Adaptability, Multi-tasking skills, Troubleshooting Technical Issues, Adaptability, Multi-tasking skills, Troubleshooting Technical Issues, Internet, MS Office Appliations, Adaptability, Multi-tasking skills, Troubleshooting Technical Issues, Customer Oriented, Internet, MS Office Applications, Adaptability, Multi-tasking skills, Troubleshooting Technical Issues, Internet, MS Office Applications, Adaptability, Multi-tasking skills, Troubleshooting Technical Issues, Adaptability, Multi-tasking skills, Troubleshooting Technical Issues, Computer Literacy, Maintenance Management, Mechanical Engineering, Google Sheets, MS Excel, MS Power BI, SQL, Analysis, outbound sales, CRM, administrative skills, Typing Skills, Technical Support, Technical Support, Customer Service Orientation, Customer Oriented, Typing Skills, Customer Service Orientation, Customer Oriented, Administrative Support, Customer Oriented, Customer Relationship Management, Analysis Skills, Analysis Skills, Analysis Skills, Analysis Skills, Adaptability, Multi-tasking skills, Troubleshooting Technical Issues, Adaptability, Multi-tasking skills, Troubleshooting Technical Issues, Adaptability, Multi-tasking skills, Troubleshooting Technical Issues, demand planning, Forecasting, Supply Chain Analytics, japanese language proficiency, Supply Chain, Android Development, IOS, Xamarin, Mobile Application Development, Human resources, Legal Drafting, Labor relations, Administrative Work, Customer Service, Analysis, Batching, Mapping, Testing, Documentation of processes and procedures, Programming / Writing Code, Design Solution, SAP Business ByDesign, Conflict Resolution Strategy, Sales Administration, CCNA Routing and Switching, SQL, Windows Server, QuickBooks, Healthcare Services, Analysis Skills, Analysis Skills, Analysis Skills, Analysis Skills, Analysis Skills, Analysis Skills, Analysis Skills, Analysis Skills, Inventory Management, Processing Government Permits, Material Management, Analysis Skills, Analysis Skills, Analysis Skills, Analysis Skills, Financial Statement Preparation, Selenium, Web Testing, Automated Testing, Analysis Skills, Analysis Skills, Analysis Skills, Analysis Skills, Negotiation Skills, Positive Thinking, team building, Human resources, Labor relations, Startups, Typing speed, Mergers and Acquisitions M&A, Capital Markets, Contract Management, Corporate Secretarial, Government Procurement, Due Diligence, Corporate Law, Regulatory Compliance & Monitoring, Legal and Tax Information, Legal Advice, Computer Literacy, Analysis Skills, Analysis Skills, Analysis Skills, Analysis Skills, C#, ASP.NET, MVC, razor pages, blazor, GIT, Team foundation server, Javascript, TypeScript, React JS, SQL, Entity Framework, Big Query, Google Cloud, ETL, Inventory Control and Warehousing Management, Warehouse Operations, Financial Risk Taking, Analysis Skills, Analysis Skills, Analysis Skills, Analysis Skills, French Language, German language, Content Writing, E-Commerce Marketing, Content Writing, E-Commerce Marketing, Labor relations, Legal Contracts and Agreements, Preparing Pleadings, Motions and Manifestation, Memoranda and other Legal Documents, Programming Languages, HTML / CSS / Javascript, PHP Java, MySQL Server, Software Development, Selenium, Java, Recruiting, Sourcing, Clinical Experience, Computer Literacy, Leadership, Project Management, People Management, Relationship Building, Accounting Management, Negotiation Skill, Strategic Staffing, Cost Management, Presentation Skill, Business Systems Skill Environment, Health And Safety Product Knowledge, Analysis Skills, Analysis Skills, Analysis Skills, Analysis Skills, Knowledge on Data Privacy Act, Sales, Negotiations, Market Analysis, Digital Advertising, Strategic Management, Basic Web Navigation Skills, Basic Web Navigation Skills, Technical Support, planning, Customer Service, Learning and Development, PowerBI, SQL, R Language, Tax and Compliance, Budget and Planning, Process Improvement, hospitality management, Barista, Handling Customer, Analysis and Reporting, SAP, planning, Forecasting, Capacity Planning, Labor relations, Employee Relations, Data Analysis, Web Application Development, Web Application Development, Android Development, React Native, React JS, Laravel Framework, excel/word/powerpoint, Python, c/c++, Supervising, Leadership Skills, Basic Computer Skills, Property related Law, Legal Contracts, Law, Programming C# HTML PHP, JavaScipt, Oracle Database, MS SQL Database Developer, Labor relations, Startups, Contract Management, Adobe Creative Suite, Laravel Framework, React Native, Vue.Js, React.js, Negotiation Skills, Analytical Skills, Field Marketing, Financial accounting, controls and processes, IFRS system, Clinical Experience, Computer Literacy, Programming / Writing Code, PHP, Laravel Framework, Tech savvy, Listening, Programming, Coding Skills, Symfony, Laravel Framework, PHP, React JS, React Native, IT, Office 365, Infrastructure, Analytics / Research, Data Analysis, Wordpress, PHP, Server Side Programming, Laravel Framework, Selenium, Austomated Testing, Property related Law, Contract Laws, Legal Contracts, Microsoft Office, Driving Skills, Programming, Coding, Testing, Design, Analysis, Analysis, SAP, Service Desk, Management, Escalations, Project Management skills, ERP, Zoho CRM, Technical Support, Customer Relations, Data Management, Supply Chain Management, NetSuite, Customer Service, Layout, Report Writing, Benefits Administration, Recruitment, Salary Review, Data Entry, Microsoft Office Applications, MS Ofiice, Data Entry, Ms Offic, Communication Skills, Data Entry, MS Office Skills, Data Entry, MS Office Skills, Data Entry, Digital Communication, Digital Advertising, SAP Business, Installation & Configuration of Computer & Peripherals, Design Solution, Designing Solution, Preventive Maintenance, Troubleshooting Technical Issues, Troubleshooting of Servers and Network, Preventive Maintenance, Troubleshooting Technical Issues, Troubleshooting of Servers and Network, Installation & Configuration of Computer & Peripherals, Installation and Configuration, Analysis, System Support and Maintenance, System Testing, Completed at least 2 years of college in any business, Internet savvy and knowledge of MS Office applications, Previous sales or customer service experience is a plus, SAP, MS Office Applications, Analysis, Encoding Data and Documents, Design, Product Demos, Scheduling, Good administrative skills, Problem Analysis, Web Application Development, Python, c/c++, Computer Literacy, Microsoft Excel, Procurement, Data Analysis, Post Sales Support, Customer Relationship Management, Tech savvy, SAAS Application, Analysis, Speed-typing, Data Entry, Analytical Skills, Design Basis Requirements Preparation, Program Flow, Analysis, Program Flow, Medical Affairs, Government Affairs, Policy, Analysis, Program Flow, Creative Direction / Directing, Design, Presentation, Analysis, photography and videography, Design, Editing Skill, Product and Service Oriented, Branding, Customer Service, Spanish Bilingual, microsoft windows, LAN/ WAN Networking, IT/Computer - Hardware, Antivirus and Firewall, Proxy Server, PC Systems, Database Management (DBM), Cyber security, VPN, SUN, Agresso, Unit4Timesheet, Project Management and Coordination skills, Value Engineering, Negotiation Skills, Customer Experience Improvement, Sales, Post Sales Support, Customer Relationship Management, Tech savvy, SAAS Application, Risk Management,Project Management, Microsoft Office Applications, Systems Programming, Cross-platform Development, Modern Programming Languages, Agile Methodologies, MS Office Skills, Microsoft office excel, MS Office and Report Writing, Accounting and administration, Basic Computer Skills, Recruitment, Basic Computer Skills, Recruitment, Encoding, Great Design Aesthetics, Negotiating, Graphic Design, Web Design, Basic Computer Skills, Adobe Photoshop, Adobe Illustrator, Adobe XD, C#, ASP.NET, MSSQL, JavaScipt, MVC, Creative, Design, Communication Skills, Social Media Marketing, Technical Skill, Software Applications, ERP, Accounts Payable, Design, Analysis, Photography, Programming, Branding, Branding Strategy & Planning, Data Analysis, High School diploma or equivalent required., Quality Assurance, Strong knowledge of Quality Methodology (COPC, Six Sigma, LEAN). Master black belt/ black belt certi, Web Navigation Skills, Regulatory Affairs, Ethical Pharmaceutical, Regional Regulatory Affairs, Channel Account Management, Communication Skills, Analysis, Kaizen, Project Planning and Management, Kaizen, Reporting and Analysis, Planning Skills, Training Employees / Stakeholders, Planning Skills, Mechanics, Technical Automotive, Production, Analysis, System Support and Maintenance, System Testing, Sales, Sales Management, Sales Strategy, New Product Development, Forecasting, Brand Management, Marketing Planning, Transcribing from a headset, Microsoft & Photoshop, Microsoft & Photoshop, Treasury Bills, Payroll / Compensation & Benefits, MSSQL, My sql, Linux Environment, Software Development, VBNET, PHP, Java, Oracle, MSSQL, VBNET, PHP, Android Development, JavaScipt, XML, Java, Basic Occupational Safety and Health, SOPs, Halal Meat Processing, AutoCAD, ISO, Halal Meat Processing, Hazard Analysis, Hazard Analysis, Halal Meat Processing, ISO, SOPs, ISO, Hazard Analysis, Halal Meat Processing, SOPs, planning, innovation, Python, HTML / CSS / Javascript, React JS, TSR, CSR, Sales, Labor relations, Law, clinic management, Car Maintenance, Employee Engagement, Bookkeeping, Check Processing, Labor relations, Law, Programming, Design, Analysis, Data Analysis, Selenium, Scripting, MS Office Skills, Data Entry, Adobe XD, Adobe Photoshop, Adobe Illustrator, Manual Testing, bug documentation, ASP.NET, JQuery, MSSQL, Javascript, HTML, C#.NET, Labor relations, Law, Computer Literate, Computer Literacy, Analysis, Payroll, Microsoft Excel, Payroll / Compensation & Benefits, Accounting, Taxation, Accounts Payable, Budget Management, Reconciliation, Graphic Design And Layouting, Adobe Illustrator, Adobe Photoshop, Adobe Premiere Pro, Adobe After Effects, Document control, Sales Administration, Sales / CRM, Marketing Consulting, Recruitment, Sourcing, Talent Acquisition / Recruitment, Customer Service and Call Center, Customer Service Oriented, Sales, Client Management, Lead Generation, Recruitment, Shopify, PHP, Javascript, HTML5 & CSS3, Wordpress, Web Banner Ad Design, Digital marketing, Social Media Management, Social Media Display Ads, Event Management, Lead Generation, Graphic Design, Adobe Illustrator, Adobe Photoshop, Content Creation, Market Research, Communication Skills, .Net developer, Fraud Management, Microsoft Office & Quickbooks, Basic Occupational Safety and Health, Basic and Advanced Life Support, First Aid Training, Accounting, human resource, System Administration, System Maintenance, Labor relations, Driver, Manual Testing, Technical Controls, English as a Second Language (ESL), Troubleshooting, Financial Accounting, Sales, Sales, Customer Service, Video Editing, Video Compression, Video Effects, Video, Adobe Illustrator, Photoshop, Graphic Design And Layouting, Content Creation, Social Media Administration, Event Management, Lead Generation, Customer Service, Bank Accounts, Compliance, Verint, NICE, Avaya, Aspect Telephony, Voice Recording, Underwriting of credit, Commercial Bank, Research, Remedial Actions for Incidents, Customer Service, Research, Remedial Actions for Incidents, Customer Service, Research, Remedial Actions for Incidents, Customer Service and Call Center, Liquid, Oracle, JQuery, Microsoft Office & Quickbooks, Javascript, HTML, CSS, AJAX, JSON, React JS, Analysis, Accounting Management, DOM, Competitive Analysis, Requirements Analysis, Accounts Receivable, Bank reconciliation, Billing and Invoicing, Collections, Age Receivables, Currency Movement, Online Banking, Analysis Report, Microsoft Excel/Word/Powerpoint, PPS, Billing and Collections, Bank reconciliation, fixed asset, Price analysis, Accounts Receivable Management, Research, Remedial Actions for Incidents, Compensation and Benefits, Statutory Reporting, Statutory Compliance HR, Retirement Benefits, Health Insurance, Life Insurance, Oracle, NEXIDIA Configuration, Voice Recording Platform Administration, Voice Recording Platform Configuration, NICE Configuration, NICE Administration, Network Administration, Troubleshooting, Basic Occupational Safety and Health, Market Analysis, Marketing Planning, Forecasting Market Movements, Brand Management, New Product Development, Troubleshooting Technical Issues, with exposure in Subcon, MS Excel, MS ppt, MS Word, Inventory Management, Analysis, Procurement, Purchasing, Computer, Filing and Documentation, Human resources, MOSFET, Microsoft Office & Quickbooks, Microsoft Excel, Human resources, Driving Skills, Business Development, CRM, Business Development, Data Analytics, Database, Customer Service, Web Designer/Development, Programming, Seo, UI/UX, Project Management, MS Project, Project Management Concepts, Technical Support, Communication Skills, Microsoft Office Applications, PHP, MySql, AJAX.NET, CSR, Bookkeeping, Microsoft Office Applications, Presentation Skills, Presentation Skills, SAP, ElasticSearch, VPN, Technical / Functional Training, Microsoft Office Applications, Microsoft Office, Marketing, schematic diagram, problem solving, Business Analysis, Change Management, Pre sales, Product Demos, Research and Development, Sales, SAP, Microsoft Office Applications, Microsoft Excel, SAP, Inventory, Microsoft Office, Microsoft Office Applications, Microsoft Applications, Data Entry, Microsoft Office Applications, Data Entry, Microsoft Office Applications, Analysis and Reporting, Project Implementation, Design & Estimation, Electronic Security System, Computer Handling, MS Office Literate, Nutrition Care, counseling, Network, Systems, Security, MS Office, Computer Literate, Accounting, Operations and Maintenance, Huge Area Surveying, Microsoft Office & Quickbooks, NetSuite, Ability to perform statistical analysis on large amounts of data and provide market reports, Ability to acquire and analyze market, MUD, tax and other data pertinent to the acquisition, Maintenance, Yield Calculations, Graphic Design And Layouting, Adobe Illustrator, Adobe Photoshop, Adobe Premiere Pro, Adobe After Effects, Multimedia, photography and videography, Awareness of Checkpoint, Digital Strategy, Performance Marketing, Driving Skills with license, administrative skills, Content Writing, Business Correspondence, Proofreading, Analysis, Lead Generation, Sales, Customer Service, Customer Service, Banking, Compensation & Benefits, timekeeping, Employee Relations, Microsoft Office Applications, SAP, SAP, Microsoft Office Applications, Reporting and Analysis, Report Generation, excel/word/powerpoint, Computer Literacy, Customer Service, Banking, Driving Skills with license, Driving Skills with license, Photography, Excel Power, Computer Literacy, Customer Service, MS Office Programs, MS Office Literate, MS Office and Report Writing, Surface Mount Technology SMT, Facilities Management, Google Applications, Reliability Analysis, Reliability Testing, Google Applications, Adobe Illustrator, Adobe Photoshop / Illustrator, Google Applications, TROUBLE SHOOTING, Business Analysis, System Analysis, Test Automation Software, Testing, Software Testing, Java Developer, Unix Administration, SQL, Scripting, Data Entry, Microsoft Office Applications, SAP, Driving Skills with license, SAP, Driving Skills with license, SAP, Driving Skills with license, SAP, Computer, Microsoft Office Applications, SAP, Computer, Microsoft Office Applications, SAP, Computer, Microsoft Office Applications, SAP, Computer, Microsoft Office Applications, SAP, Driving Skills with license, SAP, Driving Skills with license, Forklifts, Computer, SAP, Forklifts, Computer, SAP, Forklifts, Computer, SAP, SAP, SAP Application Administrator, Data Entry, Microsoft Office Applications, Web Application Development, Interviewing, Recruitment, Talent Acquisition / Recruitment, Sourcing, Marketing, Sales, Sales Growth, React JS, HTML / CSS / Javascript, Angular, PHP, GIT, JIRA Agile, Can Read and Interpret Construction Plan, Analysis and Reporting, Oracle, UnixLinux, MySQL Server, MYSQL Queries, Java, Analysis and Reporting, Cost Analysis, MS Office Literate, Heavy Equipment Maintenance, Machine Troubleshooting, Basic Analytical Skills, Recruitment, Customer Service Oriented, SAP, Microsoft, Management, SAP, Microsoft Office & Quickbooks, excel/word/powerpoint, QuickBooks, Quality Assurance, Microsoft Office Applications, Microsoft Office Applications, Quality Assurance Standards, Quality Control and Assurance, System Analysis, Technical Analysis, Labor relations, Employee Relations, Labor relations, Employee Relations, Payroll Tax, Payroll / Compensation & Benefits, MS Office Literate, pleadings, Digital, Microsoft Office Applications, PIVOT APPLICATION, Microft Office Applications, SAP Data Migration, Record Management, Sales, Sales, Business Development, SAAS Application, Telemarketing, Customer Experience Improvement, Sales, Post Sales Support, Customer Relationship Management, Tech savvy, SAAS Application, Manual Testing, bug documentation, Customer Experience Improvement, Sales, Post Sales Support, Customer Relationship Management, Tech savvy, SAAS Application, Customer Experience Improvement, Sales, Post Sales Support, Customer Relationship Management, Tech savvy, SAAS Application, Analysis, Teachable, Programming, Analysis and Reporting, Analysis, Programming / Writing Code, Encoding Data and Documents, TSR, Sales, CSR, Microsoft Office & Quickbooks, Network Security Vulnerabilities, Network Security Threats, Network Security Tools, Data Protection, Data Protection Law, Teaching, Presentation, MS Office Skills, With basic knowledge in accounting, MS Office Literate, Customer Experience Improvement, Sales, Post Sales Support, Customer Relationship Management, Tech savvy, SAAS Application, Minitab, R, Python, SQL, excel/word/powerpoint, Statistical Software, Computer Literate, Java, Spring Framework, Hibernate Framework, SQL database, Financial Modelling, Advanced usage of Oracle and Excel., Strong analytical and planning skills, exceptional communication and presentation skills, Can manage time effectively and efficiently, Programming, Presentation Skills, Critical Thinking, Electrical, Customer Service, Computer Literacy, Communication Skills, Recruitment, Sourcing, Strong understanding of financial planning concepts, Coaching Skills, Manual Testing, bug documentation, Quality Assurance, Risk Assessment, Communication Skills, Computer-literate, Content Writing, MS Office, Team Management, MS Office Literate, Management Systems, Employee Relations, Labor relations, Good in Writing Skills for captions and short Articles, Computer Literacy, Sales & Marketing Banking, Sales / CRM, Customer Relationship Management, Sales & Marketing Banking, Sales / CRM, Customer Relationship Management, Numerical Analysis, Budgeting, Legal Writing, Public Speaking, problem solving, Computer literate and proficient in word processing and spreadsheet applications, Customer Service, Technical Support, Microsoft Office Applications, Analysis, Management / Strategy, Inventory Control, MySql, Python, Network security, Django, Python, Inventory Control, Machine Learning, MySql, Network security, Django, Inventory Control, My sql, Python, Network security, Machine Learning, Microsoft Office Applications, Microft Office, Workforce Planning, Computer Literacy, Typing Skills, Analysis and Reporting, Presenting / Selling New Products, Analysis, Analysis and Reporting, Analysis, Analysis, Electrical, front end development, React.js, React Native, Vuejs, Node JS, UnixLinux, Windows, Azure API, AWS Services Working with, MS Office Skills, Previous sales or customer service experience is a plus, Handy with MS Windows and other computer applications, Handy with MS Windows and other computer applications, Handy with MS Windows and other computer applications, Handy with MS Windows and other computer applications, Handy with MS Windows and other computer applications, Handy with MS Windows and other computer applications, Handy with MS Windows and other computer applications, Handy with MS Windows and other computer applications, Handy with MS Windows and other computer applications, Handy with MS Windows and other computer applications, Handy with MS Windows and other computer applications, Handy with MS Windows and other computer applications, Handy with MS Windows and other computer applications, Handy with MS Windows and other computer applications, Handy with MS Windows and other computer applications, Design, MS Office Skills, Data Entry, MS Office Skills, Data Entry, MS Office Skills, Data Entry, MS Office Skills, Data Entry, MS Office Skills, Data Entry, MS Office Skills, Data Entry, Driving Skills, Team Management, Data Analysis, Translation, Automotive, Django, Fundamental front end languages: HTML, Css & JavaScript, JavaScript frameworks such as Angular JS, React, and Amber., Proficiency in server-side languages such as Python, Ruby, Java, PHP, and .Net., Familiarity with database technology such as MySQL, Oracle and MongoDB., Python, Inventory Control, Network security, Machine Learning, Progamming Language: C#, .NET/VB.NET, Technical Skills, Risk and Compliance, Customer Service and Call Center, Inbound and Outbound Calls, Customer Service, Inbound and Outbound Calls, Customer Service, Customer Service, Customer Service, Customer Service, Exceptional English verbal and written communication skills, Handy with MS Windows and other computer applications, Exceptional English verbal and written communication skills, Handy with MS Windows and other computer applications, Exceptional English verbal and written communication skills, Exceptional English verbal and written communication skills, Handy with MS Windows and other computer applications, Handy with MS Windows and other computer applications, Exceptional English verbal and written communication skills, Handy with MS Windows and other computer applications, Exceptional English verbal and written communication skills, Handy with MS Windows and other computer applications, Handy with MS Windows and other computer applications, Previous sales or customer service experience is a plus, Previous sales or customer service experience is a plus, Exceptional English verbal and written communication skills, Completed at least 2 years of college, Exceptional English verbal and written communication skills with typing speed of 40 WPM, 3 years or more of sales experience, Completed at least 2 years of college, Exceptional English verbal and written communication skills with typing speed of 40 WPM, 3 years or more of sales experience, Experience in SFDC and Other CRM platform is an advantage, Exceptional English verbal and written communication skills, Handy with MS Windows and other computer applications, japanese language proficiency, Customer Service and Call Center, Technical Support, Microft Office, Search Engine Optimization SEO, Paid Media, Design, Writing, Management, Web development, Shopify, iOS Environment, Software Development, Web development, Mobile Development, Linux, AWS, Scripting Language, DevOps Technologies, Customer Service, Customer Service, Analysis, Power Point, Presentation, Customer Service, Exceptional English verbal and written communication skills, Research Skills, Teaching Skills, Computer Literate, Excellent Classroom Management Skills, Computer Literacy, Programming, Customer Service, ElasticSearch, VPN, Analysis Studio, Maintenance Management of Company Vehicles, Knowledge on business permits, Purchasing, Sales Administration, excel/word/powerpoint, sales report, Micrsoft Office, Sales, Sales, Training and Development, Project Management Concepts, Customer Service, Microsoft Office Applications, Adobe Suite, PC Systems, MAC Applications, Chinese Speaking, Exceptional English verbal and written communication skills, Handy with MS Windows and other computer applications, 6 months customer service experience for less than 2 years college, Exceptional English verbal and written communication skills, Handy with MS Windows and other computer applications, Exceptional English verbal and written communication skills, Technical aptitude to troubleshoot computer peripheral products & support customer service inquiries, 3 years or more of sales experience, typing speed of 40 WPM, Exceptional English verbal and written communication skills, Technical aptitude to troubleshoot computer peripheral products &support customer service inquiries, Technical aptitude to troubleshoot computer peripheral products &support customer service inquiries, Exceptional English verbal and written communication skills, Exceptional English verbal and written communication skills, Handy with MS Windows and other computer applications, Handy with MS Windows and other computer applications, Exceptional English verbal and written communication skills, Exceptional English verbal and written communication skills, Handy with MS Windows and other computer applications, Handy with MS Windows and other computer applications, Spanish, Customer Service, MS Office Literate, 6 months customer service experience for less than 2 years college, Exceptional English verbal and written communication skills, Exceptional English verbal and written communication skills, Handy with MS Windows and other computer applications, Exceptional English verbal and written communication skills, Exceptional English verbal and written communication skills, Handy with MS Windows and other computer applications, Handy with MS Windows and other computer applications, Computer Literate, Selenium, Java, Selenium, Microsoft Office Applications, Microsoft Office Applications, 6 months customer service experience for less than 2 years college, Exceptional English verbal and written communication skills, Exceptional English verbal and written communication skills, Handy with MS Windows and other computer applications, Exceptional English verbal and written communication skills, Handy with MS Windows and other computer applications, 3 years or more of sales experience, Exceptional English verbal and written communication skills with typing speed of 40 WPM, Experience in SFDC and Other CRM platform is an advantage, Exceptional English verbal and written communication skills, Handy with MS Windows and other computer applications, Handy with MS Windows and other computer applications, Exceptional English verbal and written communication skills, Exceptional English verbal and written communication skills, Handy with MS Windows and other computer applications, Exceptional English verbal and written communication skills, Handy with MS Windows and other computer applications, Bilingual in English and Chinese, Exceptional English verbal and written communication skills, Technical aptitude to troubleshoot computer peripheral products and support general inquiries, Customer Service, excel/word/powerpoint, Administrative Management, Administrative Work, 6 months customer service experience for less than 2 years college, Exceptional English verbal and written communication skills, Handy with MS Windows and other computer applications, Exceptional English verbal and written communication skills, Exceptional English verbal and written communication skills, Exceptional English verbal and written communication skills with typing speed of 40 WPM, Handy with MS Windows and other computer applications, Handy with MS Windows and other computer applications, 3 years or more of sales experience, Experience in SFDC and Other CRM platform is an advantage, Exceptional English verbal and written communication skills, Exceptional English verbal and written communication skills, Handy with MS Windows and other computer applications, Handy with MS Windows and other computer applications, Exceptional English verbal and written communication skills, Handy with MS Windows and other computer applications, Exceptional English verbal and written communication skills, Handy with MS Windows and other computer applications, Exceptional English verbal and written communication skills, Exceptional English verbal and written communication skills, Handy with MS Windows and other computer applications, Handy with MS Windows and other computer applications, Microsoft Applications, Marketing, Sales, Customer Service experience for less than 2 years college, Exceptional English verbal and written communication skills, Exceptional English verbal and written communication skills, Handy with MS Windows and other computer applications, Experience in SFDC and Other CRM platform is an advantage, 3 years or more of sales experience, Exceptional English verbal and written communication skills with typing speed of 40 WPM, Exceptional English verbal and written communication skills, Handy with MS Windows and other computer applications, Exceptional English verbal and written communication skills, Exceptional English verbal and written communication skills, Handy with MS Windows and other computer applications, Handy with MS Windows and other computer applications, Graphic Design And Layouting, Adobe Illustrator, Adobe Photoshop, Adobe Premiere Pro, Adobe After Effects, Cost Accounting, Foreign Country Support, Social Media Advertising, SEO Analytics, MS Excel, Bilingual in English and Chinese, Exceptional English verbal and written, Handy with MS Windows and other computer applications, Workforce Planning, 1-Year GDS Experience (Sabre, Worldspan, Etc.) With Customer Service-Oriented Skill, 1-Year GDS Experience (Sabre, Worldspan, Etc.) With Customer Service-Oriented Skill, 1-Year GDS Experience (Sabre, Worldspan, Etc.) With Customer Service-Oriented Skill, 1-Year GDS Experience (Sabre, Worldspan, Etc.) With Customer Service-Oriented Skill, React Native development, Understanding of functional programming and React Hooks, Knowledge in testing using Jest, React Native Testing Library, React Test Renderer, Javascript ES6, Typescript / Flow, Redux / Redux Saga, Git and Github, Can translate design to CSS and reusable components, Technical Aptitude To Troubleshoot Computer Peripheral Products & Support Customer Service Inquiry, 6 months customer service experience for less than 2 years college, Exceptional English verbal and written communication skills, Handy with MS Windows and other computer applications, Exceptional English verbal and written communication skills with typing speed of 40 WPM, 3 years or more of sales experience, Experience in SFDC and Other CRM platform is an advantage, Exceptional English verbal and written communication skills, Exceptional English verbal and written communication skills, Handy with MS Windows and other computer applications, Handy with MS Windows and other computer applications, Exceptional English verbal and written communication skills, Handy with MS Windows and other computer applications, Exceptional English verbal and written communication skills, Exceptional English verbal and written communication skills, Handy with MS Windows and other computer applications, Handy with MS Windows and other computer applications, NetSuite, Purchase to order, Customer Service, Customer Service, Customer Service Oriented, React Native, RESTful Web Services, React JS, Accounting, Computer Literacy, Analysis, Auditing, 6 months customer service experience for less than 2 years college, At least Senior High School or completed 2 years in college., Exceptional English verbal and written communication skills, Handy with MS Windows and other computer applications, Exceptional English verbal and written communication skills, Exceptional English verbal and written communication skills, Handy with MS Windows and other computer applications, Handy with MS Windows and other computer applications, Exceptional English verbal and written communication skills, Exceptional English verbal and written communication skills, Handy with MS Windows and other computer applications, Handy with MS Windows and other computer applications, Exceptional English verbal and written communication skills, Handy with MS Windows and other computer applications, Bilingual in English and Chinese, Handy with MS Windows and other computer applications, Exceptional English verbal and written communication skills, Exceptional English verbal and written communication skills, Exceptional English verbal and written communication skills, Handy with MS Windows and other computer applications, Handy with MS Windows and other computer applications, Cost Accounting, SAP Business, Record Management, Microsoft Office Applications, Exceptional English verbal and written communication skills, Handy with MS Windows and other computer applications, At least Senior High School or completed 2 years in college., 6 months customer service experience for less than 2 years college, Exceptional English verbal and written communication skills, Handy with MS Windows and other computer applications, Handy with MS Windows and other computer applications, Exceptional English verbal and written communication skills, Completed at least 2 years of college, Exceptional English verbal and written communication skills with typing speed of 40 WPM, 3 years or more of sales experience, Experience in SFDC and Other CRM platform is an advantage, Exceptional English verbal and written communication skills, Exceptional English verbal and written communication skills, Handy with MS Windows and other computer applications, Handy with MS Windows and other computer applications, Computer Literate, Microsoft Office Applications, QuickBooks, SAP, Xero Accounting Software, Microsoft Excel, Microsoft Word, ACCOUNTING SYSTEMS, QuickBooks, SAP, Xero Accounting Software, Microsoft Excel, Microsoft Word, ACCOUNTING SYSTEMS, Microsoft Office Applications, accounting fundamentals, Payroll / Compensation & Benefits, timekeeping, Government regulations(SSS, PHIC, Pag-big, BIR), Computer literate and cooking, MS Office Literate, Communication Skills, Financial Experience, Wealth and Investment, Global Receivables, Trade and Finance, Accounts Payable, Accounting Management, Report Generation, Reporting and Analytics, Reporting and Analysis, Analysis, Human resources, HRIS software, Communication Skills, Copywriting, Journal Write ups Writing, Communication Channels, Interview Skills, Recruitment, Recruitment Performance Analysis, Git and Github, Can translate design to CSS and reusable components, SWIFT, ObjectiveC, Xcode, Social Media Administration, Social Media Marketing, Social Media Management, Social Media Advertising, Microsoft Office Applications, Engineering, system development, Customer Service and Call Center, QuickBooks, SAP, Xero Accounting Software, Microsoft Excel, Microsoft Word, ACCOUNTING SYSTEMS, QuickBooks, SAP, Xero Accounting Software, Microsoft Excel, Microsoft Word, ACCOUNTING SYSTEMS, extensive sales experience, Presentation Skills, Prospecting Skills, Social Media Advertising, People Management, Analysis, Driving Skills, MS Office Literate, Sales Administration, excel/word/powerpoint, sales report, Employee Relations, Payroll, Java Developer, 6 months customer service experience for less than 2 years college, Exceptional English verbal and written communication skills, Handy with MS Windows and other computer applications, 6 months customer service experience for less than 2 years college, Exceptional English verbal and written communication skills, Handy with MS Windows and other computer applications, Exceptional English verbal and written communication skills, Handy with MS Windows and other computer applications, Handy with MS Windows and other computer applications, Exceptional English verbal and written communication skills, Exceptional English verbal and written communication skills, Handy with MS Windows and other computer applications, Handy with MS Windows and other computer applications, Exceptional English verbal and written communication skills, Exceptional English verbal and written communication skills, Exceptional English verbal and written communication skills, Handy with MS Windows and other computer applications, Handy with MS Windows and other computer applications, Exceptional English verbal and written communication skills, Exceptional English verbal and written communication skills, Handy with MS Windows and other computer applications, Handy with MS Windows and other computer applications, Handy with MS Windows and other computer applications, Exceptional English verbal and written communication skills, Exceptional English verbal and written communication skills with typing speed of 40 WPM, 3 years or more of sales experience, xperience in SFDC and Other CRM platform is an advantage, Exceptional English verbal and written communication skills, Handy with MS Windows and other computer applications, Accounting, At least Senior High School or completed 2 years in college., 6 months customer service experience for less than 2 years college, Exceptional English verbal and written communication skills, Handy with MS Windows and other computer applications, 6 months customer service experience for less than 2 years college, Exceptional English verbal and written communication skills, Handy with MS Windows and other computer applications, Exceptional English verbal and written communication skills, Handy with MS Windows and other computer applications, Public Relations, Content Writing, Social Media Administration, Exceptional English verbal and written communication skills, Exceptional English verbal and written communication skills, Handy with MS Windows and other computer applications, Handy with MS Windows and other computer applications, Exceptional English verbal and written communication skills, Exceptional English verbal and written communication skills, Handy with MS Windows and other computer applications, Handy with MS Windows and other computer applications, Exceptional English verbal and written communication skills, Handy with MS Windows and other computer applications, Exceptional English verbal and written communication skills, Handy with MS Windows and other computer applications, Encoding Data and Documents, Phlebotomy, Swabbing, Inventory Accounting, Computer Literate, MS Office Skills, Basic Computer Skills, Google Sheets, Customer Service, Customer Service and Call Center, Legal Writing, Public Speaking, problem solving, Analysis, Data Analysis, Sales, Exceptional English verbal and written communication skills, Handy with MS Windows and other computer applications, Exceptional English verbal and written communication skills, Exceptional English verbal and written communication skills, Handy with MS Windows and other computer applications, Handy with MS Windows and other computer applications, Bilingual in English and Chinese, Exceptional English verbal and written communication skills, Handy with MS Windows and other computer applications, Exceptional English verbal and written communication skills, Exceptional English verbal and written communication skills, Handy with MS Windows and other computer applications, Handy with MS Windows and other computer applications, Exceptional English verbal and written communication skills, Exceptional English verbal and written communication skills, Handy with MS Windows and other computer applications, Handy with MS Windows and other computer applications, Exceptional English verbal and written communication skills, Handy with MS Windows and other computer applications, At least Senior High School or completed 2 years in college., 6 months customer service experience for less than 2 years college, Exceptional English verbal and written communication skills, Handy with MS Windows and other computer applications, At least Senior High School or completed 2 years in college., 6 months customer service experience for less than 2 years college, Exceptional English verbal and written communication skills, Handy with MS Windows and other computer applications, Programming C# HTML PHP, Programming Languages, MySql, Javascript, TCP/IP Networking, Web Security, Penetration Testing, cloud technology, Team Management, Keen to Details, Leadership and Management Skills, Team Management, Keen to Details, Leadership and Management Skills, Exceptional English verbal and written communication skills, Exceptional English verbal and written communication skills, Handy with MS Windows and other computer applications, Handy with MS Windows and other computer applications, Bilingual in English and Chinese, Exceptional English verbal and written communication skills, Handy with MS Windows and other computer applications, Exceptional English verbal and written communication skills, Exceptional English verbal and written communication skills, Handy with MS Windows and other computer applications, Handy with MS Windows and other computer applications, Exceptional English verbal and written communication skills, Handy with MS Windows and other computer applications, Handy with MS Windows and other computer applications, Exceptional English verbal and written communication skills, Completed at least 2 years of college, Exceptional English verbal and written communication skills with typing speed of 40 WPM, 3 years or more of sales experience, Experience in SFDC and Other CRM platform is an advantage, At least Senior High School or completed 2 years in college., 6 months customer service experience for less than 2 years college, Exceptional English verbal and written communication skills, Handy with MS Windows and other computer applications, Handy with MS Windows and other computer applications, Exceptional English verbal and written communication skills, 6 months customer service experience for less than 2 years college, At least Senior High School or completed 2 years in college., Customer Service, Technological Skills, Technological Skills, Technical Intelligence, Sourcing, Recruitment, Database Administration, SAP Security, Cloud, Azure Administration, Design, Exceptional English verbal and written communication skills, Handy with MS Windows and other computer applications, Exceptional English verbal and written communication skills, Handy with MS Windows and other computer applications, Handy with MS Windows and other computer applications, Exceptional English verbal and written communication skills, Exceptional English verbal and written communication skills, Handy with MS Windows and other computer applications, Sales, Sales Management, Sales Strategy, Bilingual in English and Chinese, Exceptional English verbal and written communication skills, Handy with MS Windows and other computer applications, Exceptional English verbal and written communication skills, Handy with MS Windows and other computer applications, Handy with MS Windows and other computer applications, Exceptional English verbal and written communication skills, Handy with MS Windows and other computer applications, Exceptional English verbal and written communication skills, Exceptional English verbal and written communication skills, Handy with MS Windows and other computer applications, Handy with MS Windows and other computer applications, Handy with MS Windows and other computer applications, Handy with MS Windows and other computer applications, Data Analysis, Content Creation, Content Development, Marketing, Sales & Marketing Banking, Sales / CRM, Finance Strategy and Planning, MS Office Literate, 6 months customer service experience for less than 2 years college, Exceptional English verbal and written communication skills, Handy with MS Windows and other computer applications, Handy with MS Windows and other computer applications, Handy with MS Windows and other computer applications, Exceptional English verbal and written communication skills, Exceptional English verbal and written communication skills, Exceptional English verbal and written communication skills, Exceptional English verbal and written communication skills, Handy with MS Windows and other computer applications, Handy with MS Windows and other computer applications, SAP, Xero Accounting Software, QuickBooks, Microsoft Office & Quickbooks, Computer Literacy, Sales, Customer Service, Handy with MS Windows and other computer applications, Exceptional English verbal and written communication skills, Handy with MS Windows and other computer applications, Exceptional English verbal and written communication skills, Handy with MS Windows and other computer applications, Exceptional English verbal and written communication skills, Handy with MS Windows and other computer applications, Exceptional English verbal and written communication skills, Handy with MS Windows and other computer applications, At least Senior High School or completed 2 years in college., 6 months customer service experience for less than 2 years college, Bilingual in English and Chinese, Exceptional English verbal and written communication skills, Computer Literacy, Typing Skills, Recruitment, Data Analysis, Calendar Management, Writing Business Requirement Document, Data Entry Management, Inbox Management, Research and Development, Google Applications, English communication skills, 6 months customer service experience for less than 2 years college, Exceptional English verbal and written communication skills, Handy with MS Windows and other computer applications, Bilingual in English and Chinese, Exceptional English verbal and written communication skills, Handy with MS Windows and other computer applications, Upselling, Customer Service and Call Center, Sales, Business communication, Client Engagement, ACTIVE LISTENING, Sales Presentations / Demos, Social Selling, Business communication, Client Engagement, ACTIVE LISTENING, Conflict Management & Resolution, Sales Presentations / Demos, Social Selling, Management, At least Senior High School or completed 2 years in college., 6 months customer service experience for less than 2 years college, Exceptional English verbal and written communication skills, Handy with MS Windows and other computer applications, Exceptional English verbal and written communication skills, Exceptional English verbal and written communication skills, Handy with MS Windows and other computer applications, Handy with MS Windows and other computer applications, Completed at least 2 years of college, Exceptional English verbal and written communication skills with typing speed of 40 WPM, 3 years or more of sales experience, Experience in SFDC and Other CRM platform is an advantage, Exceptional English verbal and written communication skills, Handy with MS Windows and other computer applications, Exceptional English verbal and written communication skills, Exceptional English verbal and written communication skills, Exceptional English verbal and written communication skills, Exceptional English verbal and written communication skills, Handy with MS Windows and other computer applications, Handy with MS Windows and other computer applications, Handy with MS Windows and other computer applications, MS Office, 6 months customer service experience for less than 2 years college, Exceptional English verbal and written communication skills, Handy with MS Windows and other computer applications, Exceptional English verbal and written communication skills, Handy with MS Windows and other computer applications, Exceptional English verbal and written communication skills, Handy with MS Windows and other computer applications, Exceptional English verbal and written communication skills, Handy with MS Windows and other computer applications, Handy with MS Windows and other computer applications, Exceptional English verbal and written communication skills, Exceptional English verbal and written communication skills, Handy with MS Windows and other computer applications, Handy with MS Windows and other computer applications, Exceptional English verbal and written communication skills, Bilingual in English and Chinese, Exceptional English verbal and written communication skills, Exceptional English verbal and written communication skills, Handy with MS Windows and other computer applications, Handy with MS Windows and other computer applications, Exceptional English verbal and written communication skills, Handy with MS Windows and other computer applications, Exceptional English verbal and written communication skills, Handy with MS Windows and other computer applications, 6 months customer service experience for less than 2 years college, Exceptional English verbal and written communication skills with typing speed of 40 WPM, 3 years or more of sales experience, Experience in SFDC and Other CRM platform is an advantage, Exceptional English verbal and written communication skills, Exceptional English verbal and written communication skills, Handy with MS Windows and other computer applications, Handy with MS Windows and other computer applications, Record Management, AngularJS, Bootstrap, Java, Spring Framework, Payroll Processing, Bilingual in English and Chinese, Exceptional English verbal and written communication skills, Handy with MS Windows and other computer applications, Exceptional English verbal and written communication skills, Handy with MS Windows and other computer applications, Adobe Photoshop, Exceptional English verbal and written communication skills, Handy with MS Windows and other computer applications, Website Design, Exceptional English verbal and written communication skills, Handy with MS Windows and other computer applications, At least Senior High School or completed 2 years in college., 6 months customer service experience for less than 2 years college, Exceptional English verbal and written communication skills, Graphic Design, Web Designer/Development, Adobe Photoshop, mechanical, Driving Skills with license, Advance Driving, mechanical, defensive driving, Technical Automotive, Electrical, Preferably with 1-year customer service experience for less than 2 years in college, Handy with MS Windows and other computer applications, Bilingual in English and Chinese, Exceptional English verbal and written communication skills, Handy with MS Windows and other computer applications, Handy with MS Windows and other computer applications, Exceptional English verbal and written communication skills, Exceptional English verbal and written communication skills, Handy with MS Windows and other computer applications, Handy with MS Windows and other computer applications, Exceptional English verbal and written communication skills, Preferably with 1-year customer service experience for less than 2 years in college, Driving, Logistics, Distribution, Delivery, Customer Experience Improvement, Sales, Post Sales Support, Customer Relationship Management, Tech savvy, SAAS Application, Exceptional English verbal and written communication skills, Handy with MS Windows and other computer applications, Technical aptitude to troubleshoot computer peripheral products & support customer service inquiry, Exceptional English verbal and written communication skills, Handy with MS Windows and other computer applications, Exceptional English verbal and written communication skills with typing speed of 40 WPM, 3 years or more of sales experience, Experience in SFDC and Other CRM platform is an advantage, Exceptional English verbal and written communication skills, Handy with MS Windows and other computer applications, Handy with MS Windows and other computer applications, Exceptional English verbal and written communication skills, Communication Skills, Analysis of Financial Statements, Exceptional English verbal and written communication skills, Handy with MS Windows and other computer applications, Exceptional English verbal and written communication skills, Handy with MS Windows and other computer applications, Exceptional English verbal and written communication skills, Handy with MS Windows and other computer applications, Marketing Analysis, Trading Brokerage, Stock Management, Exceptional English verbal and written communication skills, Handy with MS Windows and other computer applications, Previous sales or customer service experience is a plus, Preferably with 1-year customer service experience for less than 2 years in college, Exceptional English verbal and written communication skills, Handy with MS Windows and other computer applications, Handy with MS Windows and other computer applications, Exceptional English verbal and written communication skills, Preferably with 1-year customer service experience for less than 2 years in college, Customer Experience Improvement, Sales, Post Sales Support, Customer Relationship Management, Tech savvy, SAAS Application, Content Handling, Account Management, Tax Accounting, Financial reports, Customer Experience Improvement, Sales, Post Sales Support, Customer Relationship Management, Tech savvy, SAAS Application, Upselling, Cross Selling, Customer Service and Call Center, Sales, Report Generation, MS Office Skills, Analytics / Research, Sales, Basic Computer Skills, Recruitment, Oracle, Mandarin, SQL Commands, SSRS, ssis, Bilingual in English and Chinese, Exceptional English verbal and written communication skills, Handy with MS Windows and other computer applications, Upselling, Cross Selling, Customer Service and Call Center, Sales, Strong computer skills, Strong customer service skills, Excellent oral and written communication skills, SAP Application Administrator, Preferably with 1-year customer service experience for less than 2 years in college, Exceptional English verbal and written communication skills, Handy with MS Windows and other computer applications, Exceptional English verbal and written communication skills, Handy with MS Windows and other computer applications, Bilingual in English and Korean, Exceptional English verbal and written communication skills, Handy with MS Windows and other computer applications, Exceptional English verbal and written communication skills, Handy with MS Windows and other computer applications, Previous sales or customer service experience is a plus, Exceptional English verbal and written communication skills, Handy with MS Windows and other computer applications, Exceptional English verbal and written communication skills, Handy with MS Windows and other computer applications, Exceptional English verbal and written communication skills, Exceptional English verbal and written communication skills, Handy with MS Windows and other computer applications, Handy with MS Windows and other computer applications, HR, Driving Skills with license, HTML, Evolve, Transaction Monitoring and Investigation, Preferably with 1-year customer service experience for less than 2 years in college, Exceptional English verbal and written communication skills, Handy with MS Windows and other computer applications, Bilingual in English and Chinese, Exceptional English verbal and written communication skills, Handy with MS Windows and other computer applications, Exceptional English verbal and written communication skills, Handy with MS Windows and other computer applications, Exceptional English verbal and written communication skills, Handy with MS Windows and other computer applications, Previous sales or customer service experience is a plus, Team Lead experience, dotnet, Team Lead, Java, Presentation Skills, Business System Skills, Quality, Medical Coding, Preferably with 1-year customer service experience for less than 2 years in college, Exceptional English verbal and written communication skills, Handy with MS Windows and other computer applications, Handy with MS Windows and other computer applications, Exceptional English verbal and written communication skills, Preferably with 1-year customer service experience for less than 2 years in college, Exceptional English verbal and written communication skills, Handy with MS Windows and other computer applications, Exceptional English verbal and written communication skills, Handy with MS Windows and other computer applications, Handy with MS Windows and other computer applications, Exceptional English verbal and written communication skills, Handy with MS Windows and other computer applications, Exceptional English verbal and written communication skills, Exceptional English verbal and written communication skills, Handy with MS Windows and other computer applications, Handy with MS Windows and other computer applications, Exceptional English verbal and written communication skills, Exceptional English verbal and written communication skills, Exceptional English verbal and written communication skills, Handy with MS Windows and other computer applications, Handy with MS Windows and other computer applications, Mandarin, Exceptional English verbal and written communication skills with typing speed of 40 WPM, Bilingual in English and Chinese, Exceptional English verbal and written communication skills, Handy with MS Windows and other computer applications, Exceptional English verbal and written communication skills, Handy with MS Windows and other computer applications, Familiar in using computers, Workforce Management, Workforce Management, People Management, People Management, Reporting and Analytics, Technical Support, Computer Literate, proficient in ms office, Exceptional English verbal and written communication skills, Handy with MS Windows and other computer applications, Exceptional English verbal and written communication skills, Handy with MS Windows and other computer applications, Handy with MS Windows and other computer applications, Exceptional English verbal and written communication skills, Preferably with 1-year customer service experience for less than 2 years in college, Exceptional English verbal and written communication skills, Handy with MS Windows and other computer applications, Preferably with 1-year customer service experience for less than 2 years in college, Exceptional English verbal and written communication skills, Handy with MS Windows and other computer applications, Claims and Collections in BPO Healthcare, Analysis, Medical Coding, Gmail, Clinical Experience, Training Delivery, Teaching Skills, Gmail, Must be computer literate, proficient in ms office, Critical thinking, Advance Mechanic, inter personal skills, Server Security Administration, VPNs, Routers, Exceptional English verbal and written communication skills, Handy with MS Windows and other computer applications, Exceptional English verbal and written communication skills, Handy with MS Windows and other computer applications, Exceptional English verbal and written communication skills, Handy with MS Windows and other computer applications, Handy with MS Windows and other computer applications, Exceptional English verbal and written communication skills, Exceptional English verbal and written communication skills, Handy with MS Windows and other computer applications, Exceptional English verbal and written communication skills with typing speed of 40 WPM, Preferably with 1-year customer service experience for less than 2 years in college, Exceptional English verbal and written communication skills, Handy with MS Windows and other computer applications, Handy with MS Windows and other computer applications, Exceptional English verbal and written communication skills, Preferably with 1-year customer service experience for less than 2 years in college, Exceptional English verbal and written communication skills, Handy with MS Windows and other computer applications, Handy with MS Windows and other computer applications, Exceptional English verbal and written communication skills, Exceptional English verbal and written communication skills, Handy with MS Windows and other computer applications, Handy with MS Windows and other computer applications, Exceptional English verbal and written communication skills, Sales and Marketing Services experience but not required, willing to be trained, Bilingual in English and Chinese, Exceptional English verbal and written communication skills, Handy with MS Windows and other computer applications, Customer Experience Improvement, Sales, Post Sales Support, Customer Relationship Management, Tech savvy, SAAS Application, Billing and Collections, Analysis, Geniisys or Genweb, Strong technical competence in Object-Oriented Programming (OOP), First Aids, Microsoft Office Skills, Analytical Skills, Marketing Skills, Presentation Skills, Management skills, Microsoft Office Applications, CRM Tools, Call Center Management, Customer Service and Call Center, Technical Support, Troubleshooting Technical Issues, VPN, Linux OS, Windows OS, Mac OS X, Graphic Design And Layouting, Video Editing, Gmail, Whatsapp, Recruitment, Sales, Presentation Skills, Technical Skills, Technical Skills, Presentation Skills, Sales, Marketing, Marketing, n/a, n/a, n/a, Business Analysis, Preferably with 1-year customer service experience for less than 2 years in college, Exceptional English verbal and written communication skills, Handy with MS Windows and other computer applications, Handy with MS Windows and other computer applications, Exceptional English verbal and written communication skills, Preferably with 1-year customer service experience for less than 2 years in college, Exceptional English verbal and written communication skills, Handy with MS Windows and other computer applications, Handy with MS Windows and other computer applications, Exceptional English verbal and written communication skills, Handy with MS Windows and other computer applications, Handy with MS Windows and other computer applications, Exceptional English verbal and written communication skills, Exceptional English verbal and written communication skills, Handy with MS Windows and other computer applications, Exceptional English verbal and written communication skills, Handy with MS Windows and other computer applications, Handy with MS Windows and other computer applications, Exceptional English verbal and written communication skills, Technical Skills, Recruitment, Sales, Troubleshooting, Exceptional English verbal and written communication skills, Handy with MS Windows and other computer applications, Handy with MS Windows and other computer applications, Exceptional English verbal and written communication skills, Genweb or Geniisys, Digital know-how, Data Presentation Layer, Analysis, People Management, Leadership Development, Leadership Skills, Digital know-how, Data Presentation Layer, Analysis, People Management, Leadership Development, Leadership Skills, Digital know-how, Data Presentation Layer, Analysis, People Management, Leadership Development, Leadership Skills, Digital know-how, Data Presentation Layer, Analysis, People Management, Leadership Development, Leadership Skills, Digital know-how, Data Presentation Layer, Analysis, People Management, Leadership Development, Leadership Skills, Digital know-how, Data Presentation Layer, Analysis, People Management, Leadership Development, Leadership Skills, Digital know-how, Data Presentation Layer, Analysis, People Management, Leadership Development, Leadership Skills, Digital know-how, Data Presentation Layer, Analysis, People Management, Leadership Development, Leadership Skills, Digital know-how, Data Presentation Layer, Analysis, People Management, Leadership Development, Leadership Skills, Digital know-how, Data Presentation Layer, Analysis, People Management, Leadership Development, Leadership Skills, Salesforce, Microsoft Office Applications, Medical Coding, Sales, Managerial Skills, MSP, Technical Skill, Product Management, Service Management, Marketing Analysis, Marketing Campaign Analytics, Marketing Communications, Digital marketing, Email Marketing, Social Media Marketing, Content Marketing, Preferably with 1-year customer service experience for less than 2 years in college, Exceptional English verbal and written communication skills, Handy with MS Windows and other computer applications, Handy with MS Windows and other computer applications, Exceptional English verbal and written communication skills, Preferably with 1-year customer service experience for less than 2 years in college, Exceptional English verbal and written communication skills, Handy with MS Windows and other computer applications, Exceptional English verbal and written communication skills with typing speed of 40 WPM, Handy with MS Windows and other computer applications, Exceptional English verbal and written communication skills, Exceptional English verbal and written communication skills, Handy with MS Windows and other computer applications, Exceptional English verbal and written communication skills, Handy with MS Windows and other computer applications, Handy with MS Windows and other computer applications, Exceptional English verbal and written communication skills, Travel/Tourism Management graduates require no BPO experience, High School level must have at least 1-year BPO experience and 6 months for 2-years college level, 1-year GDS experience (Sabre, Worldspan, etc.) preferred but not required, Exceptional English verbal and written communication skills, Handy with MS Windows and other computer applications, Microsoft Office Applications, Customer Service, Client Relationship Management, client retention, Technical Skill, MSP, Digital marketing, Content Marketing, Email Marketing, Social Media Marketing, Marketing Campaign Analytics, Data Analysis, Welding, Analysis, Analysis, n/a, Exceptional English verbal and written communication skills with typing speed of 40 WPM, 3 years or more of sales experience, Microsoft Office Applications, Healthcare Management, Nursing, Training and Development, Labor relations, Law, SEO Analytics, paid search, Mobile Development, React Native, Negotiation Skills, Analytical Skills, Field Marketing, Microsoft Office Applications, People Management, Training, Recruitment, Management, People Development, Travel/Tourism Management graduates require no BPO experience, High School level must have at least 1-year BPO experience and 6 months for 2-years college level, 1-year GDS experience (Sabre, Worldspan, etc.) preferred but not required, Exceptional English verbal and written communication skills, Exceptional English verbal and written communication skills, Handy with MS Windows and other computer applications, Exceptional English verbal and written communication skills, Handy with MS Windows and other computer applications, Handy with MS Windows and other computer applications, Exceptional English verbal and written communication skills, Exceptional English verbal and written communication skills, Handy with MS Windows and other computer applications, Previous sales or customer service experience is a plus, Exceptional English verbal and written communication skills, Handy with MS Windows and other computer applications, Exceptional English verbal and written communication skills with typing speed of 40 WPM, 3 years or more of sales experience, Experience in SFDC and Other CRM platform is an advantage, Migration, Data Warehousing, MS Office Skills, Financial Modeling, Presentation Skills, Knowledge in using SAP, ERP, and other Analaytic Tools, Budget Planning & Cost Control, Budget Forecasting, React Native, Mobile Development, Mobile Application Development, Software Engineering, Redux, React.js, TypeScript, Software Engineering, Node.js, React.js, NodeJS, AWS/EC2/ELB/S3/DynamoDB, Python, AWS/EC2/ELB/S3/DynamoDB, Django, Postgres, willing to be trained, MS Office Literate, Zoom, Microsoft Word, Microsoft Excel, CRM Tools, MS Office Programs, Microsoft Office & Quickbooks, Customer Service and Call Center, Technical Support, Recruitment, General Accounting, Microsoft Word, Brand Management, SAS/STAT, Completed at least 2 years of college, Exceptional English verbal and written communication skills with typing speed of 40 WPM, Exceptional English verbal and written communication skills, Handy with MS Windows and other computer applications, Completed at least 2 years of college, Exceptional English verbal and written communication skills with typing speed of 40 WPM, Experience in SFDC and Other CRM platform is an advantage, 3 years or more of sales experience, Exceptional English verbal and written communication skills, Handy with MS Windows and other computer applications, Exceptional English verbal and written communication skills, Handy with MS Windows and other computer applications, Exceptional English verbal and written communication skills, Handy with MS Windows and other computer applications, Travel/Tourism Management graduates require no BPO experience, 1-year GDS experience (Sabre, Worldspan, etc.) preferred but not required, High School level must have at least 1-year BPO experience and 6 months for 2-years college level, Sales, Sales, Data Management, SAS, SQL, Python, Tableau, Sales, Korean Language Proficiency, Customer Management, Typing speed of at least 35 words per minute, Exceptional English verbal and written communication skills, Handy with MS Windows and other computer applications, TeleTech At Home, Exceptional English verbal and written communication skills, Working experience as a business development Representative, sales executive or a relevant, Proven working experience as a business development manager, sales executive or a relevant role, Programming, Data Analysis, Data Visualization, Must have an experience in software product selling account management, Reporting and Analysis, Must have a solid working knowledge of Business Intelligence concepts, Has a strong experience in Business Process Automation, Has a strong understanding of business processes and operations, Program and Project Management skills, Sales, Sales Management, Sales Strategy, Visual Basic, SAS, SQL, Knowledge of Project Management, Analysis, Knowledgeable in Robotics Process Automation (RPA), Strong client account management experience, Has experience in business process transformation, Experience in handling and organizing the data for use in reports, spreadsheets, graphs, Understanding of Business Process Management and Robotic Process Automation (RPA) is a plus., Programming and coding experience is a plus, Proven experience as a Chief Finance Officer, Experience in a senior management position, Strong financial and accounting background, including an understanding of profit and loss, Experience with corporate governance, Experience with budget management, public accounting, and cash flow, experience in DevOps, preferably on AWS platform specifically on CodePipeline, CodeCommit, Codebuild, experience in setting up infrastructure components like server instances in AWS and other cloud, experience in practicing CI/CD Continuous Integration / Continous Deployment, Ability to coordinate with an extended design team. Will be required to ensure that the design, Practical experience working in an Agile/SCRUM development environment, An understanding of what it means to wear different hats in a small, dynamic team environment, Demonstrated experience in Javascript, CSS3, HTML5, XML, Jquery, Javascript Framework VueJS, experience working with data preferably AI related, Experience with machine learning models and algorithms is a plus, IT experience, has business acumen, Experience in Domain analysis and design Web server configuration and administration, Web Security, Preferrably with background from a web development agency with experience handling multiple brand, n/a, People Management, Management, People Development, Training, Recruitment, High Computer Skills, Micrsoft Office, Business Acumen, cad, Microsoft Excel and Powerpoint, Microsoft Excel, Adobe Flash, Sales, managing, High Computer Skills, MS Office Programs, MS Office Skills, design programs, Social Media Understanding, Digital marketing, Programming - java, C#, PHP, Presentation Skills, Technical Writing Skills, Management / Strategy, Analysis and Reporting, Data Management - SQL Server, Technical Photoghraphy Skills, Technical Photoghraphy Skills, MS Office Programs, Wordpress, Programming, HTML / CSS / Javascript, Programming / Writing Code, PHP, Laravel Framework and other frameworks, MS Office Programs, Wordpress, Programming, HTML / CSS / Javascript, PHP, Laravel Framework and other frameworks, Network Engineering, Accounting, Finance, Quality Assurance, Decision Analysis, Microsoft Office Applications, Data Analysis, End to End Transaction, Sales Acumen, Sales Acumen, Technical Writing, Payroll / Compensation & Benefits, Process Design, Payroll Testing, Process transition, Automation, Continuous Improvement, Computer Literacy, Reporting and Analysis, Accounting, Payroll / Compensation & Benefits, Process Design, Reporting and Analysis, Network Transmission, Automation, Payroll Testing, Prepress, Printing Press, Product Visualization, 3D Packshots, Programming, Microsoft Office, Motion graphics, Copywriting, Upselling, System Audit, commercial acumen, Customs brokerage, Human Resources HR, Tariff Classification, IT, Oracle, IBM Streams, SAP, IT, excel/word/powerpoint, Treasury Management, Writing, Communication Skills, Quality Assurance, Automation Testing with Selenium, Automation, Maintenance Management, Technical Skill, Project Management and Coordination skills, Project Planning and Management, Project Management, SEO/SEM, e-Learning, experience as HR generalist, HR administrator or other HR position with minimal experience, Content Management, Reporting and Analysis, Desktop Procedures, Process Automation, Presentation, Project Management, Continuous Improvement, Experience in conducting events is a plus, React.js or ReactJS, Print Production, Project Management, Photoshop, HTML5, CSS, JavaScript and IA, MBA, Javascript, Linux Engineer, Experience with talent management initiatives and performance management, Database Administration, System Administration, Linux OS, SQL, ETL Development, Java J2EE, J2EE Architect, Springboot, Spring Framework, Customer Service, Financial Analysis, People Management, Lead Generation, Lead Prospecting, Recruitment, closing sales, Appointment Setting, Social Media Marketing, Digital Communication, Sales Management, Customer Service, Presentation Skills, Attention to Detail, My sql, Python, Java, C++, Scala, LinuxUNIX, Oracle Database, Node JS, React Native, API Development, Node JS, React JS, MS Office Programs, Sales, Sales Management, Sales Strategy, willing to undergo licensing training exa,, sales experienced, Sales, Sales Management, Sales Strategy, Recruitment Efficiency, Exceptional English verbal and written communication skills, Handy with MS Windows and other computer applications, Handy with MS Windows and other computer applications, Exceptional English verbal and written communication skills, Travel/Tourism Management graduates require no BPO experience, 1-year GDS experience (Sabre, Worldspan, etc.) preferred but not required, High School level must have at least 1-year BPO experience and 6 months for 2-years college level, Exceptional English verbal and written communication skills, Handy with MS Windows and other computer applications, Previous sales or customer service experience is a plus, Completed at least 2 years of college, Exceptional English verbal and written communication skills, Handy with MS Windows and other computer applications, Exceptional English verbal and written communication skills, Handy with MS Windows and other computer applications, Exceptional English verbal and written communication skills, Exceptional English verbal and written communication skills, Handy with MS Windows and other computer applications, Handy with MS Windows and other computer applications, Exceptional English verbal and written communication skills with typing speed of 40 WPM, Experience in SFDC and Other CRM platform is an advantage, Exceptional English verbal and written communication skills, Exceptional English verbal and written communication skills, Handy with MS Windows and other computer applications, Handy with MS Windows and other computer applications, Sales Presentations, Sales Strategy, Marketing Communications Planning, Microsoft Office Applications, Communication Skills, Sales Presentations, Sales Strategy, Marketing Communications Planning, Microsoft Office Applications, Communication Skills, Speed-typing, Data Entry, Customer Experience Improvement, Sales, Post Sales Support, Customer Relationship Management, Tech savvy, SAAS Application, Data Analytics, Service Desk, Software Engineering, Manual Testing, Software Quality Assurance, Automation Testing with Selenium, Writing Skills, Writing Skills, BPO experience, SALES/UPSELLING ON A BPO SETUP, Selenium, Java, Digital know-how, Data Presentation Layer, Analysis, People Management, Leadership Development, Leadership Skills, Presenting / Selling New Products, Profiling, Microsoft Office Applications, Writing Emails, Customer Relationship Management, Programming / Writing Code, Sales, Adobe Illustrator, Adobe Creative Suite, Trade Marketing, Data Analysis, Design Applications using OP-AMP, Gmail, Whatsapp, Zoom, MS Office Programs, Managerial Skills, Digital marketing, Video Editing, Graphic Design And Layouting, Digital marketing, Video Editing, Graphic Design And Layouting, Food Safety Procedure (ISO, HACCP, HALAL, GMP), Upselling, Cross Selling, Customer Service and Call Center, Sales, Analysis, Selenium, Java, ElasticSearch, VPN, Negotiation Skills, Analytical Skills, Field Marketing, Previous sales or customer service experience is a plus, Completed at least 2 years of college, Exceptional English verbal and written communication skills, Travel/Tourism Management graduates require no BPO experience, 1-year GDS experience (Sabre, Worldspan, etc.) preferred but not required, High School level must have at least 1-year BPO experience and 6 months for 2-years college level, Exceptional English verbal and written communication skills, Handy with MS Windows and other computer applications, Video Conferencing, Exceptional English verbal and written communication skills, Exceptional English verbal and written communication skills, Handy with MS Windows and other computer applications, Handy with MS Windows and other computer applications, Exceptional English verbal and written communication skills with typing speed of 40 WPM, Exceptional English verbal and written communication skills, Handy with MS Windows and other computer applications, Handy with MS Windows and other computer applications, Exceptional English verbal and written communication skills, Taxation, Government Statutories, Training, Employee Engagement, Recruitment, Talent Acquisition / Recruitment, Network Preventive Maintenance, Design Applications using OP-AMP, CCNA Routing and Switching, Resource planning, Sales, Analysis, Upselling, Versed in offshore installation methodology, innovation, Supervising and Coaching Others, Offshore installation methodology, Audits & assessing process-driven quality systems, Audits & assessing process-driven quality systems, Audits & assessing process-driven quality systems, Support for Desktops, Active Directory Domain Services, Network Troubleshooting, Critical thinking, Advance Mechanic, inter personal skills, MECHANICAL TROUBLE SHOOTING, MECHANICAL REPAIR, Leadership and Management Skills, Exceptional English verbal and written communication skills, Handy with MS Windows and other computer applications, Travel/Tourism Management graduates require no BPO experience, 1-year GDS experience (Sabre, Worldspan, etc.) preferred but not required, High School level must have at least 1-year BPO experience and 6 months for 2-years college level, Exceptional English verbal and written communication skills, Handy with MS Windows and other computer applications, Exceptional English verbal and written communication skills, Handy with MS Windows and other computer applications, Salesforce Lightning, Salesforce, Leadership Skills, Financial Planning, Customer Acquisition, Mobile Technologies, General Ledger Posting, Financial Reporting, Communication Skills, Communication Skills, desktop support, Troubleshooting Technical Issues, Presentation Skills, Social Media Marketing, Microsoft Office Applications, PHP, HTML / CSS / Javascript, Php Object Oriented Method, Sales and Marketing in both Digital and Traditional platforms, HTML / CSS / Javascript, Adobe Photoshop, Web Design, Analysis, Selenium, Java, Selenium, Java, Program Direction, Auditing, Telesales, Sales, Sales / CRM, Sales & Marketing Banking, Financial Analysis, Computer Literacy, Sales, Sales Management, Sales Strategy, Sales Administration, Canva, Social Media Recruitment, MS Office Programs, Analysis, Financial Advisory, Financial Advisory, Leadership Skills, Microsoft Office Applications, Knowledge and experience on Agile, Scrum, Design Thinking, Big Data/Analytics, Exceptional English verbal and written communication skills, Handy with MS Windows and other computer applications, Travel/Tourism Management graduates require no BPO experience, High School level must have at least 1-year BPO experience and 6 months for 2-years college level, 1-year GDS experience (Sabre, Worldspan, etc.) preferred but not required, Exceptional English verbal and written communication skills, Handy with MS Windows and other computer applications, Exceptional English verbal and written communication skills, Handy with MS Windows and other computer applications, Analysis, Sales, Customer Engagement, Digital know-how, Data Presentation Layer, Analysis, People Management, Leadership Development, Leadership Skills, Negotiation Skills, Sales, Marketing, Customer Service and Call Center, Exceptional English verbal and written communication skills, Handy with MS Windows and other computer applications, Computer Literacy, Digital Communication, Digital Advertising, Internet Connection, Computer Literacy, Digital know-how, Data Presentation Layer, Analysis, People Management, Leadership Development, Leadership Skills, Digital know-how, Data Presentation Layer, Analysis, People Management, Leadership Development, Leadership Skills, Microsoft Office Applications, Computer Literate, proficient in ms office, Computer Literate, proficient in ms office, Nursing, Microsoft Office Applications, Application Developer, Information technology, Agile Development Methodologies, Scrum, API, AJAX.NET, TFS, Prototyping, storyboards, process flows, sitemaps, Designing graphic user interfaces, Web Design, desktop and mobile applications design, usability and UI UX testing, Data Analytics, Project Planning and Management, Customer Service and Call Center, General Accounting, Web Design, HTML / CSS / Javascript, Adobe Photoshop, Financial Analysis, Zoom, Computer Literacy, Internet Connection, MS Office Programs, Microsoft office suite, Exceptional English verbal and written communication skills, Handy with MS Windows and other computer applications, Sales, Sales Management, Sales Strategy, Presentation Skills, Financial Reporting / Record to Report, US GAAP, General Accounting, Presentation Skills, Organizing and Planning, Customer Service, Banking, Sales Presentations, Sales Strategy, Marketing Communications Planning, Microsoft Office Applications, Communication Skills, Computer-based Application, Exceptional English verbal and written communication skills, Handy with MS Windows and other computer applications, Exceptional English verbal and written communication skills, Handy with MS Windows and other computer applications, Handy with MS Windows and other computer applications, Exceptional English verbal and written communication skills, Exceptional English verbal and written communication skills, Handy with MS Windows and other computer applications, Completed at least Senior High School or 2 years of college, Preferably with 6 months BPO experience, For High School graduates, candidate must have at least 6 months experience, Exceptional English verbal and written communication skills, Completed at least Senior High School or 2 years of college, Preferably with 6 months BPO experience, For High School graduates, candidate must have at least 6 months experience, Previous sales or customer service experience is a plus, Completed at least 2 years of college, Exceptional English verbal and written communication skills, Exceptional English verbal and written communication skills, Handy with MS Windows and other computer applications, Handy with MS Windows and other computer applications, Travel/Tourism Management graduates require no BPO experience, 1-year GDS experience (Sabre, Worldspan, etc.) preferred but not required, High School level must have at least 1-year BPO experience and 6 months for 2-years college level, Travel/Tourism Management graduates require no BPO experience, 1-year GDS experience (Sabre, Worldspan, etc.) preferred but not required, High School level must have at least 1-year BPO experience and 6 months for 2-years college level, Exceptional English verbal and written communication skills, Handy with MS Windows and other computer applications, Exceptional English verbal and written communication skills, Exceptional English verbal and written communication skills, Handy with MS Windows and other computer applications, Handy with MS Windows and other computer applications, Handy with MS Windows and other computer applications, Handy with MS Windows and other computer applications, Exceptional English verbal and written communication skills, Exceptional English verbal and written communication skills, Exceptional English verbal and written communication skills, Handy with MS Windows and other computer applications, Previous sales or customer service experience is a plus, Completed at least 2 years of college, Exceptional English verbal and written communication skills, Typing speed of at least 35 words per minute, Exceptional English verbal and written communication skills, Handy with MS Windows and other computer applications, Travel/Tourism Management graduates require no BPO experience, Travel/Tourism Management graduates require no BPO experience, 1-year GDS experience (Sabre, Worldspan, etc.) preferred but not required, 1-year GDS experience (Sabre, Worldspan, etc.) preferred but not required, High School level must have at least 1-year BPO experience and 6 months for 2-years college level, High School level must have at least 1-year BPO experience and 6 months for 2-years college level, Emergency Procedures, Health Improvement, Safety, Sales, Sales Management, Sales Strategy, Sales, Communication Skills, manual driving, Payroll / Compensation & Benefits, Employee Engagement, Recruitment, Training and Development, Sales / Upselling Experience in a BPO setup, Computer Literate, Microsoft Office Skills and analyzing information on reports., HTML / CSS / Javascript, Machine Operations, Tech savvy, Analysis, Food Safety Procedure, Vaccines, Animal Handling, Negotiation Skills, Driving Skills with license, Exceptional English verbal and written communication skills, Handy with MS Windows and other computer applications, Handy with MS Windows and other computer applications, SAP Warehouse Management, MS Office Programs, Transition and release, Risk Assessment, Sales Promotion Strategizing, Coordination, Report Generation, Transportation & Logistics, Transport Network Planning, Analysis and Reporting, Scheduling, Real Time, Workforce Analytics, Workforce Planning, software testing concepts/scenarios, testing methods, test cases, test scripts, and test tools, MS Office Skills, Data Entry, Computer-based Application, Recruitment, Java, Negotiation Skills, Sales, Marketing, Organizing and Planning, Agricultural Products, Drivers Licence Restrictions: 1, 2, 3, Has knowledge with the use of android phones, Handy with MS Windows and other computer applications, Handy with MS Windows and other computer applications, Understanding of or previous experience in the automotive industry, 2+ years clinical experience in a hospital, acute care, home health / hospice, Customer Service and Call Center, Technical Support, Legal Compliance Management, General Overhauling, Human Resources HR, Warehouse Management Activities, Sales, Sales Management, Sales Strategy, Sales, Exceptional English verbal and written communication skills, Handy with MS Windows and other computer applications, Exceptional English verbal and written communication skills, Exceptional English verbal and written communication skills, Exceptional English verbal and written communication skills, Exceptional English verbal and written communication skills, Handy with MS Windows and other computer applications, Handy with MS Windows and other computer applications, Completed at least senior high school or 2 years of college - technical related courses, Or completed high school with at least 6 months of technical service experience, Exceptional English verbal and written communication skills, Handy with MS Windows and other computer applications, Handy with MS Windows and other computer applications, Exceptional English verbal and written communication skills, Completed at least senior high school or 2 years of college - technical related courses, Or completed high school with at least 6 months of technical service experience, Analysis, Exceptional English verbal and written communication skills, Handy with MS Windows and other computer applications, Travel/Tourism Management graduates require no BPO experience, 1-year GDS experience (Sabre, Worldspan, etc.) preferred but not required, High School level must have at least 1-year BPO experience and 6 months for 2-years college level, Exceptional English verbal and written communication skills, Handy with MS Windows and other computer applications, Analysis, Handy with MS Windows and other computer applications, Encoding Data and Documents, Handy with MS Windows and other computer applications, Exceptional English verbal and written communication skills, Completed at least senior high school or 2 years of college - technical related courses, Or completed high school with at least 6 months of technical service experience, Exceptional English verbal and written communication skills, Exceptional English verbal and written communication skills, Handy with MS Windows and other computer applications, Exceptional English verbal and written communication skills, Handy with MS Windows and other computer applications, Strategic Thinking, Exceptional English verbal and written communication skills, Handy with MS Windows and other computer applications, Travel/Tourism Management graduates require no BPO experience, 1-year GDS experience (Sabre, Worldspan, etc.) preferred but not required, High School level must have at least 1-year BPO experience and 6 months for 2-years college level, Completed at least 2 years of college, Exceptional English verbal and written communication skills, Handy with MS Windows and other computer applications, Sales, Sales Growth, Strategic Thinking, Sales, Sales Growth, Sales, Computer Literacy, Computer, Computer-based Application, Credit Policies & Guidelines, Credit Management, Accounts Monitoring & Reporting, Electrical, Computer, Inventory Control and Warehousing Management, Oral And Communication Skills, Sales Forecasting, Handy with MS Windows and other computer applications, Risk Assessment and Management, Documentation and Record Keeping, Business Policies and Regulations, Quality Assurance, Sales, Driving Skills with license, Typing Skills, Knowlegeable in POS Operation, Can interact with a wide variety of people, Can lead a team of 30-70 people, Electrical, Electrical Installation and Maintenance, Inventory Accounting, Business Technology, Data Processing, Trend Market Research, With at least 1 year supervisory experience in retail or related business, Auditing, Analysis of Financial Statements, Inventory Control and Warehousing Management, Accounting, Sales and Marketing, Business Policies and Regulation, Process Management, Hardware Troubleshooting, Nursing, Leadership Skills, Accounting and administration, Analysis and Reporting, Accounting Management, Accounting, Oral And Communication Skills, Analysis and Reporting, Sales and Marketing, Business Policies and Regulations, Process Management, Collection Principles, Business Policies and Regulations, Process Management, Analysis, Sales Forecasting, Analysis, Driving Skills with license, cash handling, Business Policies and Regulations, Food And Beverage Services, Computer Skills, Customer Handling, Organizing Supplies, Analytical Skills, Decision Making, Stress Management, Analytical Skills, Organizing and Planning, Decision Making, Stress Management, Wordpress Setup, Word Processing Skill, Wordpress Setup, Wordpress Setup, Database, Database, Driving, Driving Skills with license, ElasticSearch, VPN, Analysis Studio, Safety Measures, Digital marketing, Events Management, Computer Literacy, Computer Literacy, Microsoft Office Applications, Audit and Financial Analysis, Accounting Skills, Microsoft Skills, Accounting and Audit Skills, Programming and Design Analysis, Machine Operations, Troubleshoot aircraft structural, mechanical or hydraulic systems to identify problems and adjust an, Repair and overhaul aircraft structural, mechanical or hydraulic systems, Install or modify aircraft engines and mechanical, hydraulic, flight control, fuel and pneumatic, Sales, Marketing and Customer Service Skills, Lay out, set up and operate one or more light or heavy metalworking machines, such as shears power presses saws plate rolls drills brakes slitters punch presses computer, and other hand tools to cut, bend, roll, ream, punch and drill, weld or otherwise shape and form, metal stock into parts or products, Operate machines or equipment which weld, solder, bolt, screw or rivet metal parts together, Check products for correct shapes, dimensions and other specifications, Troubleshoot and perform corrective action or minor repairs, May select and transport material to work area manually or using crane or hoist, Microsoft Office Applications, Organizational Design and Training Skills, Sales, Marketing and Customer Service Skills, Microsoft Office Applications, RISK MANAGEMET ASSESSMENT SKILLS, Failure Mode and Effect Analysis, Root Cause Analysis, Design Application, Design For Assembly, ANALYIS, INNOVATIVE, SERVICE-ORIENTED, Technical Skills, Must have an experience in reading blueprints/drawings, cutting, fitting and welding of heavy steel, Study engineering drawings and blueprints, determine the materials required, and plan the sequence of tasks to cut metal most efficiently., Marketing, Sales and Customer Service, Construct patterns and templates as guides for layouts, Operate manual or semi-automatic welding equipment to fuse metal segments using processes, such as gas tungsten arc welding (GTAW), gas metal arc welding (GMAW), flux-cored arc welding (FCAW), plasma arc welding (PAW), shielded metal arc welding (SMAW), oxy-acetylene welding (OAW), Sales, Programming, RISK MANAGEMET ASSESSMENT SKILLS, Marketing, Sales and Customer Service Skills, Programming, Architectural Design, Mobile Development, With excellent written communication skills in English, Good research skills using the internet and other online sources, Facilitation, With excellent written communication skills in English, Working knowledge in WordPress, HTML, CSS, Photoshop, Dreamweaver, Flash, FTP & ASP programming, Hard coder and with great coding skills, Can determine and fix website speed issues and glitches, Can improve site speed strategies, With excellent written communication skills in English, Good research skills using the internet and other online sources, Excellent technical writing skills in English, Architectural Design, Excellent grammatical and analytical skills, Management / Strategy, With working knowledge in SEO, With excellent written communication skills in English, Commercial and Retail Design, Sales, Sales Management, Sales Strategy, Windows, Linux OS, Mac OS X, Search Engine Marketing SEM, Copywriting, Must have experience in air traffic control or flight operations, Google AdWords, Sales, Sales Management, Sales Strategy, Road Automobile Mechanics - Basic maintenance., Road Diesel Mechanics - Basic maintenance (PEP cards are a considerable asset)., Gasoline, Diesel and Propane Engine Diagnosis., Automatic & Hydrostatic Transmission Diagnosis., Advanced Electrical Diagnosis (considerable asset) (12V to 28V)., Hydraulic & Pneumatic Diagnosis., Writing Business Requirement Document, Computer, Facilities Management, Procurement, Vendor Management, Computer, With excellent written communication skills in English, Proven work experience in video/media editing, Solid experience with digital technology and editing software packages (e.g. Avid Media Composer), Thorough knowledge of timing, motivation and continuity, Familiarity with special effects, 3D and compositing, Adobe Premiere, Adobe Aftereffects, Adobe Audition, Fruityloops Studio, Sony Vegas, etc., Inventory Days, With excellent written communication skills in English, Good research skills using the internet and other online sources, With strong leadership skills, Programming, Strong editorial background and excellent proofreading skills, With strong ability to meet deadlines and quotas, Preferably from auto dealerships or 3rd party auto repair shop companies, Should be mechanically inclined and have good manual dexterity, Recruitment, Node JS, Sourcing, React JS, Serverless, With Drivers License, Attention to details., Problem-solving skills., Communication Skills, Can work with less supervision, Adjust, repair or replace parts and components of commercial transport truck systems, including chassis frame cab body engine and drive train air brakes steering, and fuel, hydraulic, electrical and electronic systems, Perform various welding jobs, Good Oral Communication Skills, Driving a motorcycle with a valid drivers license, Linux OS, Mathematics, Can work with less supervision, Excellent Written and Oral Communication Skills, Analytical Thinking, Good in excel and ms word, Financial Analysis, Problem-solving Skills, Computer Literate, Computer Literacy, Management Training, Knowledge on working with 12/24 volt electrical systems, hydraulics, petrol and diesel engines, LTO Driving License Restrictions 123, Preferably with experience as a Crane Driver or Welder., Mechanical Engineering, With valid Driver License, recent related experience working with fast paced large plant, Computer Literate, skin manipulation including exfoliation, facial techniques and the like, good verbal communication,, Computer Literate, Adjust, repair or replace parts and components of commercial transport truck systems, including chassis frame cab body engine and drive train air brakes steering, and fuel, hydraulic, electrical and electronic systems, Perform various welding jobs, Sales, Inventory, IT Support Call center skills, Has basic skills in IT Network Troubleshooting procedures, Social Media Management, Design, Communication Skil, negotiation skil, Value Selling, Familiarity in content Management, Knowledgeable in POS Operation, Driving, Leadership, Surveillance Skills, Communication Skill, Negotiation Skill, Customer Oriented, Customer Service Orientation, Learning And Applying New Technologies, leadership, Customer Oriented, Customer Service Orientation, Learning And Applying New Technologies, leadership, Technical Support, Customer Oriented, Customer Service Orientation, Learning And Applying New Technologies, leadership, Encoding, Customer Oriented, Customer Service Orientation, Learning And Applying New Technologies, leadership, Supplier Relations, Knowledge on legal matters, problem solving, Inventory Control, Equipment Operation, Warehousing skill, Cleaning, Analysis, Transportation & Logistics, Technical Skill, active learning, Computer Literacy, Employee Relations, Legal Knowledge, Compliance to Laws and Standards, Analysis, Research, Management / Strategy, Analytical Skills, Driving Skills with license, forklifts operator, Computer Literacy, Project Management and Coordination skills, Analytical Skills, Data Analysis, a degree, Negotiation Skills, Analytical Skills, Accounting, Microsoft Office Applications, Bookkeeping, Project Management skills, Organizing skills, Has at least 1-2 years experience working at heights, cable splicing and heavy equipment operations, Computer literate and cooking, Program Management, Time and Motion Study, Drivers License, Electrical Skills and Assessment Skills, Machine Servicing Skill, Communication Skill, Computer Literate, Business System Skill, Microsoft & Photoshop, Electrical assessment skills, Design Application, With Drivers License, administrative skills, Analytical Skills, Documentation skills, good communication skills, Presentation Skills, Human relation skills, Problem identification and troubleshooting, Problem identification and troubleshooting, Management / Strategy, Project Management skills, Organizing skills, Design, Technical Writing, Computer Skills, Microsoft Account, With Drivers License, Project Management Skills, Planning and Organizing, Auditing, Project Management, Organizational Skills, Analytical Skills, Computer Literate, Programming, Database, Real Estate, MS Office Programs, Managerial Skills, Computer Literate, Critical Thinking and Leadership Skills, troubleshooting and repair, Proficiency in Microsoft Office, Presentation Skills, Analysis, Driving Skills with license, Critical thinking skills, Accounting Management, Financial Analysis, Payables, Communication Skills, Marketing Skills, Interacting of Computers, Programming, Architectural Design, Analysis, Analysis, Computer Literacy, Computer Literate, Microsoft Account, Analysis, Machine Operations, Computer, Na, programming, design, analysis, General Programming Skills, Software debugging, Analysis and Reporting, Analysis, Computer Literacy, Good Clinical Practices, Clinical Diagnostics, Diagnostic and Therapeutic Procedures, Medical Indications and Treatment, Preventive Maintenance, Functions and Operations of Health Related Devices, Occupational Hazards and Safety Standards Practices, Solving Electronic and Mechanical Problems, Good Clinical Practices, Clinical Diagnostics, Diagnostic and Therapeutic Procedures, Medical Indications and Treatment, Computer Software Applications, Administrative Procedures and Issuances, Basic Technical Writing, Good Interpersonal Relationship, Computer Software Applications, Administrative Procedures and Issuances, Basic Technical Writing, Good Interpersonal Relationship, Computer Software Applications, Administrative Procedures and Issuances, Basic Technical Writing, Mechanics, Design Application, Adobe Photoshop / Illustrator, visual studio, Strategic Thinking, Sales, Sales Growth, Computer Troubleshooting, Business management skills, Legal Knowledge, Retail, Cashiering, Patient Care, Troubleshooting Technical Issues, Relevant technical knowledge, Problem-solving Skills, CAD Software, Sales, Warehouse Operations, Basic mechanical skills, Managing Alerts, Basic knowledge in Electrical Installation and Maintenance, Analysis, Inventory Control, Basic knowledge in Electrical Installation and Maintenance, Cooking, service crew, Kitchen Management, Management, Quality Control, Kitchen Equipments, Design, Analysis, Mechanical Engineering, Electrical Engineering, Certified Public Accountant, Information technology, Helpdesk, Stocktaking, Office staff, Electronics, Sales & Marketing Banking, Programming Basics, Design, Mechanical Components Engineering, collector, Sales and Marketing, Maintainance, Automotive Engine and Powertrain Testing, Installation & Configuration of Computer & Peripherals, Accounting Exposure Management, WORK ETHIC, Analysis Skills, TUNE UPS, AUTO BODY REPAIR, Driving Skills with license, Aircon Technician, driving skills+, Must have knowledge in customer service practice and principles, Critical thinking skills, organizational skills and ability to manage deadlines, Computer Skills, Marketing Skills, Communication Skills, Basic knowledge in Electrical Installation and Maintenance, marketing and communication skills, C#, Microsoft Dynamics, .Net Programming, Interacting of Computers, Basic mechanical skills, Repairs and Maintenance, Nursing,, Certified Public Accountant, Marketing Management, Patient Care, Patient Care, Analysis, Analysis and Reporting, Analysis, Driving Skills with license, Powerpoint Presentstion,, Excel to PDF Conversion, regulatory compliance, Java, C++, Android Studio, Labor relations, Security, Testing, Understanding of or previous experience in the automotive industry, 2+ years clinical experience in a hospital, acute care, home health / hospice, direct care or case, General Accounting, Handy with MS Windows and other computer applications, Customer Service and Call Center, Marketing Communications Planning, Microsoft Office Applications, Desktop Computer, Service Desk, Electrical Installation and Maintenance, Human Resources HR, Talent Acquisition / Recruitment, Compensation & Benefits, Employee Grievance Management, Handy with MS Windows and other computer applications, Handy with MS Windows and other computer applications, Handy with MS Windows and other computer applications, Marketing Communications Planning, Microsoft Office Applications, Linux OS, Mac OS X, Windows OS, VPN, Exceptional English verbal and written communication skills, Handy with MS Windows and other computer applications, Travel/Tourism Management graduates require no BPO experience, 1-year GDS experience (Sabre, Worldspan, etc.) preferred but not required, High School level must have at least 1-year BPO experience and 6 months for 2-years college level, Exceptional English verbal and written communication skills, Handy with MS Windows and other computer applications, Exceptional English verbal and written communication skills, Handy with MS Windows and other computer applications, Exceptional English verbal and written communication skills, Handy with MS Windows and other computer applications, Completed at least senior high school or 2 years of college - technical related courses, Or completed high school with at least 6 months of technical service experience, Exceptional English verbal and written communication skills, Handy with MS Windows and other computer applications, Handy with MS Windows and other computer applications, Exceptional English verbal and written communication skills, Digital and Web Proficient, Cognos Connection, Automation Testing with Selenium, Automation, Microsoft Office Applications, Completed at least senior high school or 2 years of college - technical related courses, Or completed high school with at least 6 months of technical service experience, Completed at least senior high school or 2 years of college - technical related courses, Or completed high school with at least 6 months of technical service experience, Exceptional English verbal and written communication skills, Handy with MS Windows and other computer applications, Exceptional English verbal and written communication skills, Handy with MS Windows and other computer applications, Travel/Tourism Management graduates require no BPO experience, 1-year GDS experience (Sabre, Worldspan, etc.) preferred but not required, High School level must have at least 1-year BPO experience and 6 months for 2-years college level, Completed at least 2 years in college, Exceptional English verbal and written communication skills, Handy with MS Windows and other computer applications, xceptional English verbal and written communication skills, Handy with MS Windows and other computer applications, Marketing Communications Planning, Marketing Communications Planning, Google Analytics, Microsoft Office Applications, Business Cases, Loan Processing, Corporate Governance, information and security risk, Regulatory risk, business continuity management, Operational and technology risk, Market and credit risk, Spreadsheet proficiency, Advanced Excel, Data Analysis, Financial Analysis, Knowledge of Quickbooks, Financial reports, bookkeeping and accounting principles, MS Office Programs, MS Office Programs, Network Engineering, Technical Recruiting, Technical Skill, Marketing Communications Planning, Microsoft Office Applications, Analytical Skills, Microsoft Office Applications, Research, Adobe Photoshop, Adobe Illustrator, Adobe InDesign, Wordpress, Programming, collector, Management, Oracle, SQL, Java, OOP, Java, Oracle, MSSQL, Android Development, Android, SAP FI, SAP SCM, Manual Testing, Java, Spring Boot, Java EE, Adobe Photoshop, Adobe Illustrator, Adobe InDesign, Wordpress, Keynote, Microsoft Office Applications, Linux RedHat, Reporting and Analysis, Customer Service, Banking, People Management, Flux or Redux, React Native, NativeBase, NodeJs, and REST API, Computer Literacy, Computer Literacy, Computer Literacy, Computer Literacy, Computer Literacy, Computer Literacy, Computer Literacy, Computer Literacy, Computer Literacy, Handy with MS Windows and other computer applications, Handy with MS Windows and other computer applications, Handy with MS Windows and other computer applications, Handy with MS Windows and other computer applications, Zoom, Computer Literacy, Internet Connection, Handy with MS Windows and other computer applications, Exceptional English verbal and written communication skills, Exceptional English verbal and written communication skills, Handy with MS Windows and other computer applications, Exceptional English verbal and written communication skills, Exceptional English verbal and written communication skills, Handy with MS Windows and other computer applications, Handy with MS Windows and other computer applications, Completed at least senior high school or 2 years of college - technical related courses, Completed at least senior high school or 2 years of college - technical related courses, Or completed high school with at least 6 months of technical service experience, Or completed high school with at least 6 months of technical service experience, Exceptional English verbal and written communication skills, Handy with MS Windows and other computer applications, Handy with MS Windows and other computer applications, Handy with MS Windows and other computer applications, Exceptional English verbal and written communication skills, Exceptional English verbal and written communication skills, Exceptional English verbal and written communication skills, Exceptional English verbal and written communication skills, Handy with MS Windows and other computer applications, Handy with MS Windows and other computer applications, Accounting, Microsoft Office Applications, ISO, Procurement, Facilities Management, Vendor Management, Recruitment, Sourcing, Upselling, Sales, Computer Literacy, Exceptional English verbal and written communication skills, Handy with MS Windows and other computer applications, Digital know-how, Data Presentation Layer, Analysis, People Management, Leadership Development, Leadership Skills, MS Office Programs, Design, PHP, My sql, Magento Developer, Automation Testing, Manual Testing, API Testing, Product Development, Managing Software Products, Analytic Function, Previous customer service or Clinical Process Outsourcing experience is a plus, Handy with MS Windows and other computer applications, Handy with MS Windows and other computer applications, Handy with MS Windows and other computer applications, Handy with MS Windows and other computer applications, Handy with MS Windows and other computer applications, Android Development, IOS, Sales, Sales Management, Sales Strategy, Previous sales or customer service experience is a plus, Completed at least 2 years of college, Handy with MS Windows and other computer applications, Exceptional English verbal and written communication skills, Exceptional English verbal and written communication skills, Handy with MS Windows and other computer applications, Completed at least senior high school or 2 years of college - technical related courses, Or completed high school with at least 6 months of technical service experience, Exceptional English verbal and written communication skills, Handy with MS Windows and other computer applications, Handy with MS Windows and other computer applications, Handy with MS Windows and other computer applications, Handy with MS Windows and other computer applications, Handy with MS Windows and other computer applications, Exceptional English verbal and written communication skills, Exceptional English verbal and written communication skills, Exceptional English verbal and written communication skills, Exceptional English verbal and written communication skills, Exceptional English verbal and written communication skills, Exceptional English verbal and written communication skills, Handy with MS Windows and other computer applications, Handy with MS Windows and other computer applications, 2+ years clinical experience in a hospital, acute care, home health / hospice, direct care or case, Ability to conceptualize, strategize and execute plans that will help boost Sales, fix minor trouble, IT, Handy with MS Windows and other computer applications, n/a, Sales, Sales Management, Sales Strategy, Computer Literacy, Computer Literacy, Computer Literacy, Computer Literacy, Computer Literacy, Computer Literacy, Microsoft Office Applications, Troubleshooting, Sales, Sales Management, Sales Strategy, Basic familiarity with gaming concepts and terminologies, Basic knowledge of different operating system environments like Windows and MacOS, MS Office and internet browsing, Automation Testing with Selenium, Selenium, Automation, Test Automation Software, Test Case Creation, Test Scripts, Test planning, MS Server, SQL Scripting, Oracle 10G, oracle tools, MS SQL Server 2019 Administration, DevOps, AWS Amazon Web Services, AWS, Azure, Azure API, Google Cloud Platform, GCP, Cloud Computing, Microsoft Office Applications, HTML / CSS / Javascript, Web Design, Computer Literacy, Computer Literacy, Sales Management, Recruitment, Magento Developer, Product Management, E-Commerce Sites, Manual Testing, Automation Testing, Web Application Testing, Mobile Application Testing, MS Office Programs, Manual Testing, Functional Testing, System Testing, UAT, Integration Testing, Agile, API Testing, Jmeter, SoapUI, Postman, Manual Testing, Functional Testing, Sales, Accounting, Editing Skill, Analytics / Research, Photo Editing, Photo Editing, Microsoft & Photoshop, Digital, Computer Literacy, Computer-based Application, Digital, Digital, Digital, Digital, Good Interpersonal Relationship, Digital, Digital, Digital, Digital Advertising, Angular Programming, Computer Literacy, Computer Literacy, Computer Literacy, Computer Literacy, Digital, Digital Advertising, Computer Literacy, Computer Literacy, Computer Literacy, Computer Literacy, Computer Literacy, Digital, Digital, Digital Advertising, Digital, MS Office Programs, Digital, Digital, Digital, Digital Advertising, Digital, ServiceNow, Completed at least senior high school or 2 years of college - technical related courses, Exceptional English verbal and written communication skills, Handy with MS Windows and other computer applications, Exceptional English verbal and written communication skills, Handy with MS Windows and other computer applications, Handy with MS Windows and other computer applications, Exceptional English verbal and written communication skills, Exceptional English verbal and written communication skills, Exceptional English verbal and written communication skills, Handy with MS Windows and other computer applications, Handy with MS Windows and other computer applications, Handy with MS Windows and other computer applications, Exceptional English verbal and written communication skills, Exceptional English verbal and written communication skills, Handy with MS Windows and other computer applications, Completed at least senior high school or 2 years of college - technical related courses, Handy with MS Windows and other computer applications, Exceptional English verbal and written communication skills, Handy with MS Windows and other computer applications, Digital, Digital Advertising, Previous sales or customer service experience is a plus, Completed at least 2 years of college, Exceptional English verbal and written communication skills, Handy with MS Windows and other computer applications, Merchandizing, Onboarding skills, Digital, Customer Service, Digital, Medical History, Medical History, Digital know-how, Data Presentation Layer, Analysis, People Management, Leadership Development, Leadership Skills, Digital know-how, Data Presentation Layer, Analysis, People Management, Leadership Development, Leadership Skills, Customer Service, Banking, Customer Service, Banking, Digital, Digital, Digital, Digital, Digital Advertising, Digital Advertising, Exceptional English verbal and written communication skills, Handy with MS Windows and other computer applications, Digital, Digital, Digital, Digital Advertising, Troubleshooting Technical Issues, INTERNET/TECHNOLOGY SAVVY, Computer Literacy, Computer Literacy, Computer Literacy, Computer Literacy, Computer Literacy, Computer Literacy, Computer Literacy, Computer Literacy, Computer Literacy, Digital, Digital, Has exposure to sales and processes, Social Media, Digital Communication, Digital Advertising, Digital, Digital Advertising, Information technology, Digital Advertising, Digital, Digital Advertising, Digital Advertising, Digital, Digital, Digital Advertising, Billing, Project Management Concepts, Customer Experience Improvement, Sales, Post Sales Support, Customer Relationship Management, Tech savvy, SAAS Application, Sales, Marketing, Computer Literacy, Computer Literacy, Computer Literacy, Sales, Sales Management, Sales Strategy, Computer Literacy, Computer Literacy, Cisco Systems, CentOS, Firewall Configuration, LAN/ WAN Networking, Troubleshooting Technical Issues, Linux Server, pfsense, Data Center Design & Implementation, Network Refresh, Digital, Digital Advertising, Digital Advertising, Digital Advertising, Digital, Digital Advertising, Digital Advertising, Digital Advertising, Digital, Digital, Reports and Dashboards, excel/word/powerpoint, Analytical Skills, Scorecards and KPIs, Data Analysis, Digital, Digital Advertising, Digital Advertising, Digital Advertising, Digital, Digital Advertising, Digital Advertising, Digital Advertising, Digital Advertising, Digital, Digital Advertising, Digital, Digital, Hardware Troubleshooting, Team Management, Digital Advertising, Digital, Digital, Digital, Digital, Digital, Digital, Digital, Digital, Digital Advertising, Digital Advertising, Digital, Digital, Digital Advertising, Digital Advertising, Digital, Sourcing, Recruitment, Technical Hiring, E Commerce, Software Development, Graphic Designing, Digital, Digital, Digital, Digital Advertising, Digital, Digital, Digital, Digital Advertising, Digital Advertising, Digital, Digital Advertising, Digital, Digital, Customer Management, Editing Skill, Copywriting, Analytical Skills, SEM, Technical Support, Digital, Digital Advertising, Digital Advertising, Digital, Digital Advertising, Digital Advertising, BASIC TECHNO KNOWLEDGE, Digital, Digital, Programming and Design Analysis, Accounting Skills, Microsoft Skills, Network Troubleshooting, Sales, Analysis, Digital, Social Media Administration, Graphic Design, Content Writing, Digital, Digital, Digital, Digital Advertising, Digital, Digital know-how, Data Presentation Layer, Analysis, People Management, Leadership Development, Leadership Skills, Digital know-how, Data Presentation Layer, Analysis, People Management, Leadership Development, Leadership Skills, Digital know-how, Data Presentation Layer, Analysis, People Management, Leadership Development, Leadership Skills, Digital know-how, Data Presentation Layer, Analysis, People Management, Leadership Development, Leadership Skills, Selenium, Java, Recruitment & Selection, Digital Advertising, Digital, Digital Advertising, Digital Advertising, Basic Computer Skills, handy with ms windows, Basic Computer Skills, MS Windows and Other Computer Applications, MS Windows and Other Computer Applications, Digital Advertising, MS Windows and Other Computer Applications, Digital, Digital, Digital, Digital, Digital, MS Windows and Other Computer Applications, Digital, Digital, Digital, Digital, Digital Advertising, Digital Advertising, Digital Advertising, Digital Advertising, Digital Advertising, Digital Advertising, Digital Advertising, Digital Advertising, Digital, Digital, Digital Advertising, Digital, Digital Advertising, Digital Advertising, ESL teaching, Basic Computer Skills, Korean Language, hands on / procedural skills, Nursing Care Management, PHP Frame Work, HTML / CSS / Javascript, SQL, Digital, Digital, Digitalization, Digital, Digitalization, Digital Advertising, Digital Advertising, Digital, Digital, Computer Literacy, Technical Support, Marketing Analysis, Communication Skills, sales and marketing skills, Digital know-how, Data Presentation Layer, Analysis, People Management, Leadership Development, Leadership Skills, Microsoft Office Applications, Computer Literate, REF & AIRCON TECHNICIAN, Typing skils, Digital Advertising, Digital, Digital Advertising, Digital Advertising, Digital Advertising, Digital Advertising, Graphic Design, HTML / CSS / Javascript, MS Office Programs, Digital, Digital, Digital Advertising, Digital, Digitalization, Digital Advertising, Operating System OS Programming Tools, Sales, Computer Literacy, Computer Literacy, Driving Skills with license, analytical, Digital, Digital Advertising, Digital Advertising, Computer Skills, Computer Literacy, Computer Literacy, Driving Skills with license, Computer Literacy, Driving Skills with license, Computer Literacy, Auditing of Accounts, Computer Literacy, Auditing of Accounts, The Basics of Household Wiring, Construction experience, Troubleshooting, Digital marketing, Computer Literacy, Driving Skills with license, Analysis, Driving Skills with license, Computer Literacy, Digital marketing, Events Management, Public Relations, Brand & Social Media Management, Computer Literacy, Driving Skills with license, Analysis, Knowledgeable on lubrication of Industrial Machineries, Maintenance of Machines/Equipment in Maufacturing industries, Digital Advertising, Digital Advertising, Digital Advertising, Digital Advertising, Digital Advertising, Digital Advertising, Sales, Presentation Skills, Digital, Digital, Digital, Digital, Digital, Digital, Digital, Digital, MS Windows and Other Computer Applications, MS Windows and Other Computer Applications, MS Windows and Other Computer Applications, Digital, Digitalization, Analysis, Customer Service, Sale-Driven, Customer Acquisition, AWS Amazon Web Services, Technical Support, Writer, Writer, Animation, Digital marketing, Events Management, Public Relations, Brand & Social Media Management, Patient Care, Digital marketing, MS Office Skills, Data Entry, Digital Advertising, Digital Advertising, Video Editing, Digital, Digital, Computer Literacy, Electrical, n/a, Digital Advertising, Digital, Digital, Digital, Digital, Digital Advertising, Digital Advertising, Digital Advertising, Digital, Digital, Digital Advertising, Windows Desktop Administration, Digital, Digital, Digital Advertising, ESL teaching/training, Digital, Marketing, Digital Advertising, Transcription, Adobe Creative Suite, Digital Advertising, Knowledge on Database systems and Wordpress, EHR Platforms, Accounting, Data ETL knowledge, Azure API, Big Decisions, Sales / CRM, Social Media Advertising, Azure API, Power BI Developer, Vonage phone systems, SAP Ariba Administrator, SAP, Customer Management, Writer, Training, Programming Languages, HTML / CSS / Javascript, Sales, Web Designer/Development, Product Analysis, KPI monitoring, Digital know-how, Data Presentation Layer, Analysis, People Management, Leadership Development, Leadership Skills, Hospitals, THERAPY NOTES, Computer Literacy, Statistics, With knowledge in handling subordinates, Digital, Digital Advertising, Digital Advertising, Digital, Digital Advertising, Digital Advertising, Digital Advertising, Digital, Digital, Digital Advertising, Digital Advertising, Digital Advertising, Digital, Digital Advertising, Digital, Digital Advertising, Digital Advertising, Digital Advertising, excel/word/powerpoint, Community Development, Social Services,, Digital, Digital, Digital Advertising, Digital, Digital Advertising, Digital Advertising, Digital Advertising, Digital Advertising, Digital, Digital Advertising, Digital, Digital, Billing, Accounting Management, Accounting Management, Billing, POS Set Up, Digital Advertising, Digital, Digital, Digital Advertising, Digital Advertising, Computer Skills, Digital, Digital, Digital, Digital Advertising, Digital Advertising, Digital, Digital Advertising, Digital, Digital Advertising, Digital, Digital, Digital Advertising, Digital, Digital Advertising, Digital Advertising, Digital Advertising, Digital, Digital Advertising, Digital, Digital, Digital, Digital Advertising, Digital, Digital Advertising, Digital, Digital Advertising, Digital Advertising, Digital Advertising, Digital Advertising, Digital Advertising, Digital Advertising, Digital, Digital Advertising, Digital Advertising, Digital Advertising, Digital, Digital Advertising, Digital, Digital, Digital, Digital Advertising, Digital, Digital Advertising, Digital Advertising, Digital, Digital Advertising, Digital Advertising, Digital, Digital Advertising, Digital, Digital Advertising, Digital Advertising, problem solving, Project Management and Coordination skills, Client Relationship Management, Food Safety Procedure, icd 10, CPT Code, Xero Accounting Software, AutoCAD, Driving Skills with license, Electrical Engineering, Market And Opinion Research, Cisco Systems, CentOS, Firewall Configuration, LAN/ WAN Networking, Troubleshooting Technical Issues, Linux Server, Repairs and Maintenance, Machine Operation, Digital, Digital Advertising, Digital Advertising, Digital Advertising, Licensed Nurse, Digital, Computer Skills, Computer Literacy, Digital, Digital, Digital, Digital Advertising, Digital Advertising, Digital, Digital, Licensed Nurse, Driving Skills with license, Computer Literacy, Product knowledge, Medical Devices, Sales, Marketing and Customer Service Skills, Accounting Skills, Microsoft Skills, Accounting Skills, Microsoft Skills, Accounting and Audit Skills, Sales, Marketing and Customer Service Skills, Computer Literacy, Programming and Design Analysis, RISK MANAGEMET ASSESSMENT SKILLS, Computer Literacy, Computer Literacy, Purchasing, Material Planning, Repairs and Maintenance, Supervision Skills involving supervision of work and structural works, Excellent oral and written communication skills, Two (2) years of relevant work experience involving supervision of work in the field of HR, Sixteen (16) hours of relevant training on human resource management and development, Eight (8) hours of relevant training, Two (2) years of relevant work experience, Licensed Engineer preferably Structural Engineer, Two (2) years of relevant work experience involving supervision of work and structural works, Sixteen (16) hours of relevant training, Digital, Digital Advertising, Digital Advertising, Digital, Digital, Digital, Digital, Digital Advertising, Digital Advertising, Digital, Digital Advertising, Digital, Digital Advertising, Digital Advertising, Digital Advertising, Digital, Quality Assurance Standards, Digital Advertising, Digital, Digital Advertising, Digital, Digital, Digital Advertising, Inventory Control, Inventory Accounting, Digital, Digital Advertising, Quality Assurance Standards, Sanitation, Problem Management, Labor relations, General HR, Digital, End to End payroll processing, Technical Support, Engineering Works and Services, Engineering Works and Services, Licensed Medical Allied Course, Preventive Maintenance, Functions and Operations of Health Related Devices, Occupational Hazards and Safety Standards Practices, Solving Electronic and Mechanical Problems, Digital Advertising, Digital, Licensed Medical, Digital Advertising, Rehabilitation Methods and Techniques, Occupational Hazards and Safety Standards Practices, Rehabilitation Methods and Techniques, Occupational Hazards and Safety Standards Practices, Rehabilitation Methods and Techniques, Digital Advertising, Digital Advertising, Digital, Digital Advertising, Digital Advertising, Digital Advertising, Digital, Communicate effectively in both oral and written language., Digital, Use appropriate nonverbal communication., Preventive Maintenance, Functions and Operations of Health Related Devices, Occupational Hazards and Safety Standards Practices, Solving Electronic and Mechanical Problems, all medical works related, Engineering Works and Services, Communicate effectively in both oral and written language., Use appropriate nonverbal communication., Repairing and troubleshooting, production planning and quality control, Digital, Sales Forecasting, Digital Advertising, Digital, Digital Advertising, drivng, Digital Advertising, Sales / CRM, production coordinator, Multi-tasking skills, Security Concepts, Sales, Must have leadership ability and Sales and Marketing skills, Sales / CRM, plumbing skills, Programming Languages, Troubleshooting Technical Issues, Mandarin Speaking, Digital marketing, Events Management, Public Relations, Brand & Social Media Management, Digital marketing, Quality Management, Electrical, ISO 9001, Technical Skills, Sales, Market Analysis, Marketing, Production Planning and Control, learning management software, Production Planning, Drivers License, Programming, Database, Public Relations, Scaffolding, Production Coordination, Sale-Driven, Account Management, Programming, IT, Bachelor, learning management software, Telecom, Web Analytics, Programming, learning management software, Programming, Web Application Development, Electrical Engineering, Process and Procedure, Legal, Digital, sales experience, Adobe Creative Suite, Must be knowledgeable about grammar, copywriting, and content marketing, Must be aware about best practices for writing online content (i.e. using spoken English and short, Must be experienced in writing EDMs, articles, and other lead magnet deliverables, Must be proficient in changing tone of voice depending on the brand and target audience/segment, Sales / CRM, IV insertion, Must be aware about best practices for writing online content (i.e. using spoken English and short, Must be experienced in writing EDMs, articles, and other lead magnet deliverables, Must be proficient in changing tone of voice depending on the brand and target audience/segment, Scrubbing (OR/DR), Emergency Response Management (ER/OPD), Digital Advertising, Digital, Digital Advertising, Digital, Knowledge of the Microfinance Industry, Digital Advertising, carpentry, Digital, Accounting, Digital Advertising, masonry works, Digital, Good Analysis, Industry -specific technical knowledge, welding skills, Can drive a motorcycle, driving skills /operator, Marketing, Sales, Construction, engineering works for construction, Digital Advertising, Gmail, Whatsapp, Electrical works, Knowledge of the Microfinance Industry, Can drive a motorcycle, Painting, Industry - Specific Technical Knowledge, Digital Advertising, Knowledge of the Microfinance Industry, Can drive a motorcycle, Analytical Skills, Knowledge of the Microfinance Industry, Can drive a motorcycle, Human resources, Use of multi-tester, various calibrators, and relevant tools, Cashier and Computer Skills, Analysis and Reporting, Knowledge of the Microfinance Industry, Financial Controlling, Technician, Knowledge of the Microfinance Industry, Work experience in mental health and psychosocial support (MHPSS), Knowledge of the Microfinance Industry, manual driving, Product knowledge, Salesforce, Sales, Marketing, With excellent written communication skills in English, Good research skills using the internet and other online sources, Tech-savvy and skilful on Word, Excel, PowerPoint, and other products, Ability to write and excellent research/analytical skills, Knowledge of the Microfinance Industry, Experience in fundraising and/or marketing, Highly knowledgeable in Microsoft Office package, MS Office Programs, Web Designer/Development, Web Designer/Development, Tech savvy, Digital Advertising, Digital Advertising, Digital, Analysis, Customer Communications, Computer Configuration, Computer Hardware Engineering, Preferably with Web Hosting, Web Designing, Software Development, marketing background, Must have a thorough grasp of the entire product development process, from problem-solving to detail, Must have a proven track record turning metrics and research findings into clear design changes that, Technical Skill, Organization Behavior, Leadership Skills, Strong computer skills, including high level of proficiency with Microsoft Office applications and, Good written and oral communication skills in English and Filipino/Cebuano, including the ability, Strong data analysis skills, Experience in research, reporting, and making communications, Digital Advertising, Digital, Construction Fixtures, Chemical Process Technology, Chemical Examination, Adhesives Chemistry, Digital Advertising, Digital Advertising, Digital, Digital, Strong computer skills, including proficiency with Microsoft Office applications and computer soft, Good written and oral communication skills in English and Filipino/Cebuano, Digital, Digital, Digital, Digital, Digital Advertising, Digital Advertising, Digital Advertising, Digital, Digital Advertising, Digital Advertising, Strong computer skills, including proficiency with Microsoft Office applications and computer soft, Good written and oral communication skills in English and Filipino/Cebuano, Digital Advertising, Digital, Digital Advertising, Strong computer skills, including proficiency with Microsoft Office applications and computer soft, Good written and oral communication skills in English and Filipino/Cebuano, Cold Calling, Hard Selling, Supervisory/Management, Strong computer skills, including proficiency with Microsoft Office applications and computer soft, Good written and oral communication skills in English and Filipino/Cebuano, Strong computer skills, proficiency with Microsoft Office applications and computer software, Good written and oral communication skills in English and Filipino/Cebuano, Electrical, Strong computer skills, including proficiency with Microsoft Office applications and computer soft, Good written and oral communication skills in English and Filipino/Cebuano, Driving Skills with license, Sales, Social Media Management, Graphic Design, Paid Search Advertising, Copywriting, Content Creation, Email Marketing, Office Administration, Strong computer skills, including proficiency with Microsoft Office applications and computer soft, Good written and oral communication skills in English and Filipino/Cebuano, Strong computer skills, including proficiency with Microsoft Office applications and computer soft, Good written and oral communication skills in English and Filipino/Cebuano, Strong computer skills, including proficiency with Microsoft Office applications and computer soft, Good written and oral communication skills in English and Filipino/Cebuano, Digital Advertising, Digital, Digital Advertising, Digital Advertising, Digital Advertising, Digital, Digital Advertising, Internet Applications, Marketing, Marketing Campaign Analytics, Brand And Social Media, Branding, Brand Management, Loan Processing, Finance Strategy and Planning, Budget Planning & Cost Control, Mechanical Components Engineering, Automotive Electrical Testing, Computer Literacy, Teaching, Automotive Environmental Services, Content Editing, Calendar Management, Graphic Design, Teaching, Teaching, Teaching, Teaching, TROUBLE SHOOTING, excel/word/powerpoint, Recruitment, Computer Literate, Interviewing, Written and oral communication, Sourcing, Communication Channels, Typing Skills, TROUBLE SHOOTING, Teaching, Teaching, Computer, Computer Literacy, Digital, Digital, Digital Advertising, Digital, Digital Advertising, Digital, Digital, Digital Advertising, Digital Advertising, Digital Advertising, Digital Advertising, Digital, Digital Advertising, Digital, Digital Advertising, Digital Advertising, Photo Editing, Digital, Digital, Digital Advertising, Digital Advertising, Digital Advertising, Digital Advertising, Digital Advertising, Digital Advertising, Digital, Digital Advertising, Digital Advertising, Digital Advertising, Digital, Project Management and Coordination skills, Marketing Analysis, Sales, Project Management and Coordination skills, excel/word/powerpoint, Oral Administration, Marketing, Brand Management, excel/word/powerpoint, Channel Account Management, Technical Support, Product Development, Product Development, Sales, excel/word/powerpoint, SAP Business, QuickBooks, Process Improvement, Production, Computer Aided Design, Adobe Photoshop / Illustrator, Adobe After Effects, Good computer skills in Microsoft office applications., Adobe Premiere Pro, Has at least 1-2 years experience working at heights, cable splicing and heavy equipment operations, Manpower Allocation, Agricultural Products, SAP, Welding, Manpower Allocation, Assembling, Fabrication, Measurement reporting, Production Operations, SAP, Knowledgeable in SSS, Philhealth and HMO regulations, Business System Skills, excel/word/powerpoint, Curriculum Presentation, Visual Basic, MySQL Server, C++, Java Developer, photography and videography, Graphic Design And Layouting, Report Writing, excel/word/powerpoint, Conversion Rate Optimization, Link Building SEO, Email Marketing, Google Analytics, Computer Literate, Clinical Skills, dexterity, Calendar Management, mechanical, Digital, Electrical, Digital Advertising, Digital Advertising, Leads Generation, Graphic Design, Video Editing, Virtual Assistant, Auto Cad, Design, Digital, Digital, Exception Handling, Digital Advertising, Beauty, Digital Advertising, Accounting and administration, Spreadsheets and Data base software, Clinical Skills, Construction Management, Feasibility Study, Cost Estimation, Financial Management, Public/Client Relations, Email Marketing, Working knowledge of Building Code and other related codes, laws, and ordinances., Content Writing, Social Media Management, Knowledge of trends and technology in construction planning, design, and execution., Virtual Administrative Support, Finance & Accounts, Agricultural Products, computer skill, Basic Accounting, Merchandising Management System, Retail Operations Management, Business Sense, Knowledge of Marketing/Logistics/Merchandising Management, Basic Accounting, customer service management, PHP, Digital, MySql, Digital, Knowledge of Relevant Financial Software (WinDSS, Tensai), Principles and Parctices of Cashiering Operations, Digital Advertising, Electrical Installation and Maintenance, APACHE AND NGINX SERVER, linux operating system, MySQL, MySQL Workbench, CSS, HTML, PHP, Javascript, Digital Advertising, Excellent leadership ability, Willingness to adhere to assigned routes, schedules, safety procedures, and transportation laws., Knows basic checking of vehicle problems and troubleshooting, Knows basic checking of vehicle problems and troubleshooting, Knows basic checking of vehicle problems and troubleshooting, With good moral character, Automotive, Maintenance & Repair Services, HTML5/SCSS/JS, Shopify Plus theme development, SAP, Warehouse Management Activities, Javascript, React.js / Node.js, RESTful APIs, Javascript, React.js/Node.js, TypeScript, Selenium, Java, ElasticSearch, VPN, Analysis Studio, Retail Operations Management, Knowledge of Logistics/Merchandising Management, Skilled in MS Word/Excel/Power Point, Digital Advertising, Digital Advertising, Digital Advertising, Digital, Digital Advertising, Digital, Digital, Digital Advertising, Digital Advertising, Digital Advertising, Digital, Digital Advertising, Digital Advertising, Digital, Digital, Digital Advertising, Digital Advertising, Digital Advertising, Digital Advertising, Digital, Digital, Digital, Digital Advertising, Digital Advertising, Digital, Digital Advertising, Digital Advertising, Digital Advertising, Digital, Digital Advertising, Digital, Digital, Digital, Digital Advertising, Digital Advertising, Digital, Digital, Proficiency with computers, especially with CRM software, and, JUNIPER/CISCO certified, Repairs and Maintenance, Licensed Engineer, Production Operations, Welding, Good Oral Communication Skills, Driving a motorcycle with a valid drivers license, Mathematics, Machine Operation, Tools and Technologies, Repairs and Maintenance, Attention to details., Problem-solving skills., Communication Skills, Good Oral Communication Skills, Driving a motorcycle with a valid drivers license, Mathematics, Good Oral Communication Skills, Driving a motorcycle with a valid drivers license, Mathematics, Good Oral Communication Skills, Driving a motorcycle with a valid drivers license, Mathematics, Attention to details., Problem-solving skills., Communication Skills, Computer Literacy, Office 365, Zoom, Knows how to drive a motorcycle with drivers license., Agricultural Products, Digital Advertising, Digital, Digital, Digital Advertising, Digital Advertising, Digital, Digital Advertising, Digital Advertising, Digital Advertising, Licensed Driver, Driving Skills with license, Digital Advertising, Digital Advertising, Software and Programming, Business Systems Skill, General Programming Skills, Software debugging, Psychometric Assessments, Psychometric Tests, Interview Skills, Digital Advertising, Digital Advertising, Digital Advertising, Data Entry, Supply Chain, Billing, Logistic Management, Digital Advertising, SQL Coding, VBNET, MS SQL Database Developer, Programming / Writing Code, Digital, Digital, Driving Skills with license, GPS Devices, Farm Equipments, Farming Activities, Digital Advertising, Digital Advertising, Digital Advertising, Digital Advertising, Digital Advertising, Digital, Digital Advertising, Electrical Engineering, Digital, Computer Skills, System Analysis, Microsoft Office Applications, Microft Office, Analysis, Flexible in work, Digital Advertising, Digital Advertising, Digital Advertising, Digital Advertising, Digital, Digital Advertising, Digital, Digital Advertising, Digital, Digital, Digital Advertising, Digital Advertising, Digital Advertising, Digital Advertising, Digital, Selling / Sales, computer skill, Marketing Communications Planning, Basic Accounting, Good Numerical Reasoning, FIFO System, mms, Driving Skills, Driving Skills with license, Audit and Financial Analysis, Customer Service Skills, Customer ServiceSkills, Negotiation Skills, Communication and Negotiation Skills, Computer Literacy, Computer Literacy, SQL Coding, VBNET, MS SQL Database Developer, Programming / Writing Code, Installation & Configuration of Computer & Peripherals, TROUBLE SHOOTING, Computer Literacy, Computer Literacy, Gmail, Whatsapp, Knowledgeable in HTML, CSS, XML, SQL, JavaScript/iQuery and C#.NET., Knowledgeable in consuming web service development including SOAP and REST., Digital Advertising, Digital, Digital, Digital, Digital Advertising, Strong computer skills, including high level of proficiency with Microsoft Office applications and, Digital Advertising, Good written and oral communication skills, Digital, Drupal 7 to Drupal 8, Computer Literacy, Mine Safety, Security Management, Finance & Accounts, Digital Advertising, Digital, Digital, Digital, Digital, Digital Advertising, Digital, Digital Advertising, Digital Advertising, Digital, Digital Advertising, Digital, Digital Advertising, Digital Advertising, Digital Advertising, Digital Advertising, Digital, Digital Advertising, Digital Advertising, Digital Advertising, Digital, Digital Advertising, Digital, Digital Advertising, Digital, Digital, Digital, Digital Advertising, Digital, Digital, Digital, Digital, Digitalization, Digital, Digital Advertising, Digital, Digital Advertising, Digital Advertising, Digital, Digital, Digital Advertising, Digital Advertising, Digital, Knowledge in DOLE orders and provisions, Knowledge in Labor Code of the Philippines., Engineering, Adobe Photoshop / Illustrator, Adobe After Effects, Adobe Premiere Pro, Social Media Advertising, Program Management, MS Office Application, Community Development work with background in community mobilization, Excellent technical knowledge of database platforms e.g. MS SQL Server, MySQL, Digital, SQL, Digital, Digital Advertising, Digital, Digital, Digital Advertising, Digital Advertising, Microsoft Excel, T SQL, Knowledge in ADDIE training model, Ms word, Excel, excel/word/powerpoint, iOS Native Development, Social Media Applications, Agile, Android Native Development, Social Media Applications, Agile, SAP Business One, Digital Advertising, Digital Advertising, Digital Advertising, Content Writing, Economics, Data Analysis, Java, Java Developer, Spring Boot, Digital, Digital, Digital Advertising, Digital, Digital Advertising, Digital Advertising, Digital Advertising, Digital Advertising, Digital Advertising, Digital Advertising, Digital, Digital, Carpentry Welding Fabricator, Electrician, SAP Business One, MS Office Programs, Customer Service Oriented, Business Development, Decision Analysis, Business Correspondence, Digital, Digital, Digital, Digital Advertising, Digital Advertising, Digital, Digital Advertising, Digital Advertising, Digital, Digital Advertising, Digital, Digital Advertising, Digital, Digital, Digital, Microsoft Office Applications, Digital Advertising, Digital, Digital, Digital, Digital Advertising, Digital, Call Handling, Digital Advertising, Digital Advertising, Digital, Digital Advertising, Digital Advertising, Digital Advertising, Digital Advertising, Digital, Preferably with Web Hosting, Web Designing, Software Development, marketing background, Must have a thorough grasp of the entire product development process, from problem-solving to detail, Must have a proven track record turning metrics and research findings into clear design changes that, sales experience, Digital, Digital, Digital, Digital Advertising, Digital, Digital Advertising, Digital Advertising, Digital Advertising, Digital Advertising, Digital Advertising, Digital Advertising, Digital Advertising, Digital, Digital Advertising, Digital Advertising, Digital Advertising, Digital Advertising, Digital Advertising, Digital Advertising, Digital Advertising, Digital, Digital Advertising, Digital Advertising, Digital Advertising, Digital, Digital Advertising, Digital, Digital Advertising, Digital Advertising, Digital Advertising, Digital Advertising, Digital Advertising, Digital Advertising, Digital, Digital Advertising, Digital, Digital, Digital Advertising, Digital, Digital, Digital Advertising, Digital Advertising, Digital Advertising, Digital Advertising, Digital Advertising, Digital Advertising, Digital Advertising, Digital Advertising, Digital Advertising, Digital Advertising, Digital, Digital, Digital Advertising, Digital, Digital, Digital Advertising, Digital Advertising, Digital Advertising, Digital, Sales, Business Development, Internet Applications, Marketing, Training, Customer Relationship Management, Banking, MS Office Skills, MS Office Skills, Photography, n/a, n/a, n/a, Digital, Digital Advertising, Digital, Digital Advertising, Digital, Digital Advertising, Digital Advertising, Digital, Digital, Digital Advertising, Digital, Digital, Digital, Computer Literacy, Driving Skills with license, Sourcing, Recruitment, Facilities Management, Procurement, Customer Service, Legal Writing, Public Speaking, problem solving, Digital, Computer Skills, Communication Skills, Microsoft Office, Interview Skills, Cold Calling, Computer Literacy, ERIC system, Social Media Management, Complaints Resolution, Communication Skills, Driving Skills with license, Baking, Travel, Sales & Marketing Strategy & Planning, Digital, Digital Advertising, Digital, Digital, Digital, Digital Advertising, Photo Editing, Digital, Digital, German Language Proficiency, Computer Literacy, Cisco, Palo Alto Networks Firewall, sonic walls, VLAN Management, Switches Cisco, Digital, Digital, Digital, Digital, Digital Advertising, Digital, Digital Advertising, Digital, Digital Advertising, Digital Advertising, Digital, Digital Advertising, Digital, Digital, Digital, Digital, Digital, Digital, Facilities Management, Recruitment, Sourcing, Digital, Digital, Digital Advertising, Digital, Digital, Digital Advertising, Digital Advertising, Digital, Digital Advertising, Digital Advertising, General Accounting, General Accounting, Auditing of Accounts, Recruiting, Sourcing, MS Office Programs, Photo Editing, Digital, Digital, SAS, Technical Support, Operating System, SEO Analytics, SEM, PPC, Email Marketing, Account Management, Digital marketing, Adobe Photoshop, Adobe Illustrator, Figma, Adobe InDesign, Digital, Digital, Digital Advertising, Digital Advertising, Digital Advertising, Digital, Accounting, Accounting, Attention to Detail, Management Skill, Analysis and Reporting, Node JS, Analysis and Reporting, Digital, Digital, Digitalization, Digital, Digital, Microsoft Office Applications, Video Conferencing, Technical Support, Operating System, Recruitment, Sourcing, Facilities Management, Digital, Digital, Digital Advertising, Digital, Digital Advertising, Digital, Digital Advertising, Digital Advertising, Digital, Digital, Digital, Digital, Digital, Digital Advertising, Digital, Digital, Digital, Digital Advertising, Digital, Digital, Digital, Digital Advertising, Digital, Digital, Digital Advertising, Digital, Marketing Analysis, Communication Skills, sales and marketing skills, IP Addresses, VPN, Upselling, retention, Microsoft Excel, Search Engine Optimization SEO, Search Engine Marketing SEM, Computer Literacy, Digital, Digital, Digital, Digital Advertising, Digital, Digital Advertising, Digital, Digital Advertising, Competition Analysis, Graphic Design And Layouting, Appraisal / Analysis, Training and Development, Video Editing, Graphic Design, Research, Recruitment, Sourcing, Talent Acquisition / Recruitment, Recruitment, Facilities Management, MS Excel, Fox Magic, Power Point Presentation, mms, Oracle, Digital, Digital, Digital, Digital Advertising, Digital Advertising, Digital Advertising, Digital Advertising, Digital, Digital, Digital Advertising, Digital, Digital, Digital, Digital, Digital, Sales, Marketing, Sales, Sales Management, Sales Strategy, Sales, Sales Management, Sales Strategy, Sales, Sales Management, Sales Strategy, Photo Editing, Digital, Digital, Digital, Digital Advertising, Digital, Digital Advertising, Digital Advertising, Digital Advertising, Digital Advertising, Digital, Digital Advertising, Digital Advertising, Digital, Digital Advertising, Digital Advertising, Digital, Digital, Digital, Digital, Digital, Digital Advertising, Digital, Digital, Digital, Digital, Digital, Computer Skills, Digital, Digital, Digital, Digital, Digital Advertising, Digital, Digital Advertising, Digital Advertising, Adobe Illustrator, Adobe Photoshop / Illustrator, Adobe Flash, Adobe Creative Suite, CorelDRAW, Sony Vegas Pro, Adobe After Effects, Digital Advertising, Digital, Digital, Digital Advertising, Digital, Digital Advertising, Digital Advertising, Digital, Digital, Digital Advertising, Digital, Digital, Business Acumen, Tax Laws and Local Government Code and Compliance Requirements, MS Office Literate, Fox Magic, mms, Oracle, Digital, Business Sense, Product Design and Development, Knowledge of the Market, Market Trends, Supply Chain Management, Networking, Database Management (DBM), Technical Support, Mathematical Skills / Simple accounting skills, Telephone Protocol, Microsoft Office Application, Office Equipment Operation, Database Management (DBM), Mathematical Skills / Simple accounting skills, Telephone Protocol, Microsoft Office Applications, Office Equipment Operation, Social Media, Sales Acumen, Marketing, Social Media, Sales Acumen, Marketing, Social Media, Sales Acumen, Marketing, Solution Design, Computer-based Application, Cyber security, Microsoft Office Applications, Pharmaceutical, Video Conferencing, Microsoft Office Applications, Internet, PC Systems, Laptop Operation, internet access, Digital Advertising, Digital, Digitalization, Digital Advertising, Digital, React Native, IOS, Android Development, GIT, Skin Care and Beauty, Retail / E-Commerce, Call Center, phone support, Email Support, Chat Support, Selenium, Java, Drupal 8, AJAX, HTML/Javascript/CSS, PHP, Customer Service, Banking, willing to undergo licensing training exa,, sales experienced, Knowledge in using medical equipments and anesthesia procedures, Knowledge in using medical equipments and anesthesia procedures, Knows how to execute surgeries, Technical Support, Knowledge in using medical equipments and anesthesia procedures, Performs various types of major surgeries, Microsoft Office Applications, Sales & Marketing Skills, Computer Literate, Analysis, Design, willing to undergo licensing training exa,, sales experienced, Training Employees / Stakeholders, Computer Skills, Labor relations, Electrical Installation and Maintenance, UPS Inverters, Facilities Management, Recruitment, Managerial Skills, Selling / Sales, Coaching Skills, Mentoring Skils, Technical Support, Sales Skills, Upselling / Cross-selling, Negotiation Skills, Human relation skills, Account Management, Microsoft Office Applications, Marketing, Community Mobilization, Program Integration, Computer Literacy, Computer Literate, proficient in ms office, Microsoft Office Applications, Microsoft Office Quickbooks, Microsoft Office Applications, Microsoft Office Quickbooks, Computer Literate, proficient in ms office, Digital Advertising, Digital, Digital, Managerial Skills, Selling / Sales, Upselling / Cross-selling, Digital, Veterinary Drugs, Animal Handling, Animal Keeping, Can work with less supervision, Computer, Computer, Technical Support, Hardware Troubleshooting, Software Applications, Net Administrator, Web development, Microsoft Excel, Due Diligence, Documentation, Digital, Digital, Digital Advertising, Client Management, Performance Management, Process Improvement, BPO Business Process Outsourcing, Recruitment, Sourcing, Talent Acquisition / Recruitment, Recruitment, Compensation & Benefits, Employee Relations, Recruitment, Compensation & Benefits, Employee Grievance Management, Accounting, Digital, Digital Advertising, Digital, Digital, Digital Advertising, Digital Advertising, Microsoft Office Skills, Analytical Skills, Marketing Skills, Presentation Skills, Management skills, Selenium, Java, Digital, Digital, Digital Advertising, Digital Advertising, Digital, Digital Advertising, Digital Advertising, Digital, Digital, Digital Advertising, Selling / Sales, Computer Literate, proficient in ms office, Sales, Sales Management, Sales Strategy, Digital marketing, SAP, QuickBooks, Microsoft Excel, Computer Skills, Computer Skills, Computer-based Application, Computer Literacy, Computer Literacy, Computer Literacy, Computer Literacy, Computer Literacy, Computer Literacy, Microsoft Office Applications, Customer Service, Gmail, Whatsapp, Microsoft Office Applications, Digital Advertising, Digital Advertising, Digital Advertising, Digital, Digital Advertising, Digital, Digital, Digital Advertising, Digital Advertising, Digital Advertising, Digital Advertising, Digital, Digital, ETL Development, Digital know-how, Data Presentation Layer, Analysis, People Management, Leadership Development, Leadership Skills, Digital know-how, Data Presentation Layer, Analysis, People Management, Leadership Development, Leadership Skills, Digital know-how, Data Presentation Layer, Analysis, People Management, Leadership Development, Leadership Skills, Digital know-how, Data Presentation Layer, Analysis, People Management, Leadership Development, Leadership Skills, Digital know-how, Data Presentation Layer, Analysis, People Management, Leadership Development, Leadership Skills, Editing, Program administration, MS Office Programs, Writing Skills, MS Office Programs, Solutions-oriented, Managerial Skills, Marketing, Communication Skills, Digital, Computer Literacy, Recruitment, Sourcing, Client Management, Performance Management, Process Management, Electrical, Facilities Management, Photo Editing, Digital, Digital, Digital Advertising, Digital, Digital Advertising, Digital Advertising, Digital, Digital Advertising, Digital, Digital Advertising, Digital Advertising, Digital, Digital, Digital, Digital, Digital, Digital, Digital, Digital, Digital Advertising, Digital Advertising, Digital Advertising, Digital, Market Analysis, Microsoft Office Skills, Analytical Skills, Marketing Skills, Presentation Skills, Management skills, Production Operations, Has knowledge of purchasing software, good communication skills, Digital, Entrepreneurial in nature and wanted to build a business, Production Operations, Digitalization, Digital, IT, IT General, Recruitment, Sourcing, Facilities Management, Digital, Digital, Digital, Digital, Digital Advertising, Digital, Digital Advertising, Digital, Digital, Digital, Digital, Digital, Digital, Digital, Digital, Digital Advertising, Digital, Digitalization, Manual Testing, bug documentation, Must have sales related and customer facing experience, With good network or marketing skills, Computer Literacy, Real Estate Marketing, Negotiation Skills, Microsoft Office, Flutter, React JS, ReduxJS, React - Native, Node, CSS, GIT, Technical Support, Agile Methodologies, Defect Management Tool, test management, Test Automation, Business Analysis, Marketing Analysis, Communication Skills, sales and marketing skills, Computer Literacy, Computer Literacy, Computer Literacy, Computer Literacy, Computer Literacy, Computer Literacy, Computer Literacy, Recruitment, Sourcing, Talent Acquisition / Recruitment, Market Directional Strategy, Agile Methodologies, Defect Management Tool, Test Automation, test management, Business Analysis, Digital, Digital, Sales Skills, Upselling / Cross-selling, Negotiation Skills, Sales Skills, Upselling / Cross-selling, Negotiation Skills, Managerial Skills, Selling / Sales, Upselling / Cross-selling, Digital, Training Employees / Stakeholders, Managerial Skills, Selling / Sales, Cross-Selling / Upselling, Digital, Digital Advertising, Digital Advertising, Managerial Skills, Selling / Sales, Cross-Selling / Upselling, Managerial Skills, Selling / Sales, Cross-Selling / Upselling, Managerial Skills, Selling / Sales, Cross-Selling / Upselling, Sales Skills, Upselling / Cross-selling, Negotiation Skills, Sales Skills, Upselling / Cross-selling, Negotiation Skills, Sales Skills, Upselling / Cross-selling, Negotiation Skills, Sales Skills, Upselling / Cross-selling, Negotiation Skills, Strong research skills, with demonstrated skills in designing research studies, Microsoft Office Applications, Experience in working in humanitarian response contexts, n/a, Microsoft Office Applications, Computer Literate, Analysis, Social Media, Technical Support, Computer Literacy, Driving Skills with license, Recruitment, Sourcing, Talent Acquisition / Recruitment, Digital Advertising, Digital, Client Management, Performance Management, Process Improvement, Computer Skills, Digital Advertising, Digital, Digital, Digital, Digital Advertising, Digital, Digital, Digital Advertising, Digital, Digital, Digital Advertising, Digital, Digital, Digital, Digital, Digital, Digital Advertising, Digital, Digital, Digital, Digital, Digital, Digital, Digital, Digital, Digital Advertising, Digital, Digital know-how, Data Presentation Layer, Analysis, People Management, Leadership Development, Leadership Skills, Digital know-how, Data Presentation Layer, Analysis, People Management, Leadership Development, Leadership Skills, Digital know-how, Data Presentation Layer, Analysis, People Management, Leadership Development, Leadership Skills, Digital, Digital Advertising, Digital Advertising, Digital Advertising, Digital, Digital Advertising, Digital, Digital, Digital, Digital, Digital, Digital Advertising, Digital, Digital Advertising, Digital Advertising, Digital Advertising, Digital Advertising, Digital, Digital, Digital Advertising, Digital Advertising, Digital, Digital, Computer Skills, Computer Skills, Talent Acquisition / Recruitment, Recruitment, Sourcing, Client Management, Performance Management, Process Improvement, BPO Business Process Outsourcing, Digital, Facilities Management, Preventive Maintenance, Procurement, Vendor Management, Digital, Digital Advertising, Digital Advertising, Digital, Digital, Digital, Digital, Digital, Digital, Digital Advertising, Digital, Digital Advertising, Administrative Management, Digital, Digital, Digital, Digital, Digital Advertising, Digital Advertising, Digital Advertising, Digital, Digital Advertising, Digital Advertising, Digital Advertising, Digital, Digital, Digital, Digital, Digital, Digital, Digital, Digital Advertising, Digital Advertising, Digital, Digital Advertising, Digital Advertising, Digital Advertising, JavaScipt, Digital Advertising, Digital, Digitalization, Digital Advertising, Digital, Purchasing, Procurement, Procurement Logistics, Digital, Digital, Digital Advertising, Digital, Digital Advertising, Digital Advertising, Digital, Digital, Digital, Digital, Digital, Network Engineering, Microsoft Office Applications, Computer Literate, Analysis, Microsoft Office Applications, Sales & Marketing Skills, Computer Literate, Analysis, Motion graphics, Videography, Graphic Design, Photography, Sales and Marketing in both Digital and Traditional platforms, Digital, LinuxUNIX, Administrative Work, BPO Business Process Outsourcing, Sales and Marketing in both Digital and Traditional platforms, Digital, Digital Advertising, Digital Advertising, Digital Advertising, Digital, Digital, Digital, Computer Literacy, Computer Literacy, Computer Literacy, Computer Literacy, Computer Literacy, Computer Literacy, Computer Literacy, Upselling, Cross Selling, Customer Service and Call Center, Sales, Recruitment, Sourcing, Talent Acquisition / Recruitment, Client Management, Performance Management, Process Improvement, BPO Business Process Outsourcing, Electrical, Facilities Management, Facilities Management, Team Management, Training Employees / Stakeholders, Canva, Sales Management, Recruitment Efficiency, Training and Development, Technical Support, Data Analytics, Project Planning and Management, Computer Literacy, Computer Literacy, Computer Literacy, Computer Literacy, Computer Literacy, Computer Literacy, Computer Literacy, Computer Literacy, Computer Literacy, Computer Skills, Graphic Design And Layouting, Adobe Illustrator, Adobe Photoshop, Adobe Premiere Pro, Adobe After Effects, Microsoft Office Applications, Graphic Design And Layouting, Adobe Illustrator, Adobe Photoshop, Adobe Premiere Pro, Adobe After Effects, Customer Service, Technical Support, Technical Support, Technical Support, Talent Acquisition / Recruitment, Recruitment, Sourcing, Client Management, Performance Management, Process Improvement, Electrical, Facilities Management, Internet, Internet Applications, SAAS Application, Microsoft Office Applications, Sales & Marketing Skills, Computer Literate, Analysis, Digital, Digital, Digital Advertising, Digital, Digital Advertising, Digital Advertising, Digital, Digital, Digital, Digital, Digital, Digital, Digital, Digital Advertising, Digital, Digital Advertising, Digital Advertising, Digital Advertising, Digital, Digital, Digital, Digital, Digital, Digital Advertising, Digital, Digital Advertising, Digital, Digital Advertising, Digital Advertising, Digital, Digital, Digital, Digital, Digital, Digital Advertising, Digital, Digital, Digital Advertising, Digital, Digital, Digital Advertising, Digital, Digital Advertising, Digital, Digital, Digital, Digital Advertising, Digital Advertising, Analysis, Gmail, Whatsapp, Computer Literacy, Computer Literacy, Computer Literacy, Computer Literacy, Computer Literacy, Computer Literacy, Computer Literacy, Computer Literacy, Computer Literacy, Digital, Digital Advertising, Digital Advertising, Microsoft Office Applications, Computer Literacy, Computer Literacy, Computer Literacy, Computer Literacy, Computer Literacy, Computer Literacy, Computer Literacy, Computer Literacy, Computer Literacy, Microsoft Office, AngularJS/ Python, Procurement, Peza, Recruitment, Sourcing, Talent Acquisition / Recruitment, Client Management, Performance Management, Process Improvement, Facilities Management, Repairs and Maintenance, Wiring, Gmail, Whatsapp, Workforce, HR Analytics, HRIS Applications, Power Point Presentations, Computer Literacy, Computer Literacy, Computer Literacy, Computer Literacy, Computer Literacy, Computer Literacy, Computer Literacy, Computer Literacy, Computer Literacy, Computer Skills, mandarin speaker, Computer Skills, Digital, Digital, Computer Skills, Microsoft Office Applications, Sales & Marketing Skills, Computer Literate, Analysis, Microsoft Office Applications, Sales & Marketing Skills, Computer Literate, Analysis, Microsoft Office Applications, Sales & Marketing Skills, Computer Literate, Analysis, Microsoft Office Applications, Computer Literate, Analysis, Gmail, Whatsapp, Computer Literacy, Computer Literacy, Computer Literacy, Computer Literacy, Computer Literacy, Computer Literacy, Computer Literacy, Computer Literacy, Computer Literacy, Recruitment, Sourcing, Talent Acquisition / Recruitment, Coaching Skills, Client Management, Process Improvement, Performance Management, Technical Support, Digital Advertising, Procurement, Purchasing, Vendor Management, Facilities Management, Procurement, Team Management, Vendor Management, Recruitment, Sourcing, Talent Acquisition / Recruitment, MS Ofiice, Transcribing from a headset, Bosh, Oracle, Oracle, Oracle, Production, TROUBLE SHOOTING, Trade Marketing, route selling, Gmail, Whatsapp, Digital, Digital Advertising, Digital, Digital, Digital, Digital, Digital, Digital, Digital Advertising, Digital, Digital Advertising, Computer Skills, Digital, Digital Advertising, Digital Advertising, Data Analytics, Project Planning and Management, Gmail, Whatsapp, Documentation & Reporting, Financial Analysis, Digital Advertising, Sourcing, Recruitment, Talent Acquisition / Recruitment, Facilities Management, Team Management, Procurement, Purchasing, Vendor Management, Facilities Management, Computer Skills, Digital Advertising, Digital, Digital Advertising, Digital Advertising, Digital Advertising, Digital Advertising, Microsoft Office Applications, Decision Analysis, Recruitment, Corporate Branding, Python, Lead Analysis, IOS, SWIFT, REACT, Hadoop/ETL/SQL, Research, MS Office Programs, n/a, n/a, n/a, n/a, Javascript, outbound sales, appointment setter, Excel, Google Maps, Shopify, Digital, Digitalization, Adobe Creative Suite, Adobe Photoshop / Illustrator, Adobe InDesign, Adobe Photoshop, Facilities Management, Procurement, Team Management, BPO Business Process Outsourcing, Procurement, Purchasing, Vendor Contract Management, Talent Acquisition / Recruitment, Sourcing, Recruitment, Electrical Installation and Maintenance, Air conditioning Systems, Repairs and Maintenance, Digital Advertising, Digital Advertising, Computer Skills, Digital, Digital Advertising, Digital, Digital, Gmail, Whatsapp, MS Office Programs, Digital Advertising, Digital Advertising, Digital Advertising, Digital, Digital, Digital Advertising, Digital, Digital, Digital Advertising, Digital, Digital, Digital, Digital Advertising, Digital, Digital, Digital, Digital, Digital, Gmail, Whatsapp, Gmail, Digital Advertising, Digital, JavaScipt, Google Applications, Google API, Digital, Digital, Digital, Digital, Digital, Digital, Digital, Digital Advertising, Digital Advertising, Digital Advertising, Digital, Digital, Digital, Communication - Keeping a Customer informed of Progress and advising on Workarounds, Team Management, Facilities Management, Procurement, Purchasing, Vendor Negotiation, Talent Acquisition / Recruitment, Recruitment, Sourcing, Australian account experience, preferably in business lending or finance., Selenium, Java, On-Premise, Azure API, Active Directory, Microsoft Office 365, VMWare, Computer-based Application, Digital Advertising, Training and Development, Recruitment, Gmail, Microsoft Office Applications, Canva, Safe Disposal of Biological Wastes, Analysis and Reporting, Management Skil, Microsoft Office Applications, Microsoft Office Applications, Management / Strategy, Microsoft Office Applications, Microsoft Office Applications, Data Analytics, Research, n/a, Leads Generation, Telemarketing, n/a, n/a, Digital, Digital Advertising, Digital, Digital, Digital, Digital Advertising, Digital Advertising, Digital, Facilities Management, BPO Business Process Outsourcing, Procurement, Purchasing, Vendor Contract Management, Recruitment, Sourcing, BPO Business Process Outsourcing, MS Office Programs, Sales, Managerial Skills, Digital, Digital, Research, Gmail, Whatsapp, Baking, KYC Compliance, KYC Compliance, Canva, Digital, Digital Advertising, Digital Advertising, Digital, Digital, Digital Advertising, Digital Advertising, Sales, Selling / Sales, Digital Advertising, Digital Advertising, Gmail, Microsoft Office Applications, Recruitment, Sourcing, Talent Acquisition / Recruitment, Procurement, Sourcing / Procurement, Vendor Negotiation, Purchasing, Facilities Management, Team Management, Vendor Contract Management, Procurement, BPO Business Process Outsourcing, Electrical, UPS Inverters, Repairs and Maintenance, Business Analysis, Integration Testing, Functional Testing, Flexibility Endurance, Quality Communication Skills, Flexibility, Digital Advertising, Digital, Digital Advertising, Digital, Digital Advertising, Digital Advertising, Digital Advertising, Digital, Digital, Digital Advertising, Digital Advertising, Digital, IP Addresses, VPN, Digital Advertising, Digital, Digital Advertising, Customer Service, Banking, Customer Service, Banking, Banking, Customer Service, Veterinary Drugs, Customer Service, Management Skill, Banking, Labor relations, Employee Relations, Digital Advertising, Microsoft Office Applications, Computer Literate, Analysis, Physical Therapy, Electrical, Technical Skill, FDAS, UPS Inverters, Wiring, Air conditioning Systems, Facilities Management, Team Management, Procurement, Sourcing / Procurement, Vendor Contract Management, Purchasing, Recruitment, Talent Acquisition / Recruitment, Sourcing, Hiring and Retention, Business Project Implementation, Technical Support, Coaching, Team Management, Research, Digital, Computer Literacy, MSSQL, My sql, Linux Environment, Programming / Writing Code, Business Analysis, Application Development, Network Administration, Recovery, Backup, Linux Environment, WAN, Laravel Framework, JavaScipt, My sql, PHP, Detail oriented, Documentation, Communication Skills, Auditing, Fraud Detection, Internal Auditing, Communication Skills, Back Office, Customer Service, Registered Nurse, Product development, formulation, specification and costing, Laboratory experiments, Benchmarking, Digital, Digital Advertising, Digital Advertising, Digital, Machine Learning, Food And Beverage Services, Digital, Photo Editing, Digital, Digital, Digital Advertising, Sales, Loan Processing, Digital Advertising, Digital Advertising, Digital Advertising, Digital Advertising, Digital, Digital, Digital Advertising, Digital, Digital Advertising, Sales, Loan Processing, Sales, Loan Processing, Sales, Loan Processing, Sales, Loan Processing, Digital Advertising, Sales, Loan Processing, Digital, Sales, Loan Processing, Digital Advertising, Sales, Loan Processing, Sales, Loan Processing, Digital, Sales, Loan Processing, Sales, Loan Processing, Sales, Loan Processing, Digital Advertising, Sales, Loan Processing, Sales, Loan Processing, Sales, Loan Processing, Sales, Loan Processing, Sales, Loan Processing, Sales, Loan Processing, Digital Advertising, Digital Advertising, Digital, MS Office Programs, Copywriting, Graphic Design, QuickBooks, Xero Accounting Software, SEO Copywriting, Content Creation, HTML / CSS / Javascript, Adobe Premiere Pro, filmora, Drawing And Designing, Adobe Photoshop, Leadership Skills, Analysis, Payroll / Compensation & Benefits, Computer Literacy, Auditing of Accounts, Finance and Accounts, Mathematical Skills, Computing, Inspection of Incoming Goods, TROUBLE SHOOTING, Microsoft Office Applications, Microsoft Office Applications, Mechanics, Driving Skills with license, Manufacturing, Engineering, Microsoft Office Applications, Motor Repair, Motorcycles, Tower Crane Rigging, Driving Skills with License, Motor Repair, Motorcycles, problem solving, Motor Repair, Motorcycles, Motor Repair, Motorcycles, Mechanical Aptitude, basic troubleshooting, heavy equipment operation, Truck Maintenance, Product Training, Training, Advanced Excavator Operation, At least 6 months BPO / Call Cener experience, Digital know-how, Data Presentation Layer, Analysis, People Management, Leadership Development, Leadership Skills, Digital know-how, Data Presentation Layer, Analysis, People Management, Leadership Development, Leadership Skills, Digital, Digital, Digital, Digital Advertising, Digital Advertising, Digital, Digital, Computer Literacy, Troubleshooting skills, Responsibility Based Access control, Air Conditioning Processes, UPS Inverters, Electrical Engineering, Facilities Management, Team Management, Procurement, Vendor Contract Management, Procurement, Purchasing, Vendor Contract Management, Recruitment, Talent Acquisition / Recruitment, Sourcing, BPO Business Process Outsourcing, TROUBLE SHOOTING, Billing, Customer Service, Technical Support, japanese language proficiency, Digital Advertising, Chat Support, Digital, Digital Advertising, Digital, Digital, Digital Advertising, Digital, Recruitment, Human Resources HR, Tech savvy, Presentation Skills, Computer Literacy, Computer Literacy, Digital, Tech savvy, Digital, Digital, Digital Advertising, Digital, Digital, Digital Advertising, Managerial Skills, Sales, Sales, Micrsoft Office, Microsoft Office Applications, Manual Testing, Analysis, Zoom, Leadership Skills, Technical Support, Financial Planning, Customer Acquisition, Mobile Technologies, Microsoft Office Applications, Research, Computer Literate, Working knowledge of basic MS Office applications (MS Word, MS Excel and Powerpoint), Automotive Chassis, Automotive Components and Parts Testing, Automotive Electrical Testing, Automotive Engine and Powertrain Testing, Automotive Performance Testing, Digital know-how, Data Presentation Layer, Analysis, People Management, Leadership Development, Leadership Skills, Digital Advertising, Digital Advertising, Digital Advertising, Digital Advertising, Digital Advertising, Digital Advertising, Digital, Digital, Digital, Digital Advertising, Digital Advertising, Digital Advertising, Digital, Digital, Digital Advertising, Digital Advertising, Digital Advertising, Digital Advertising, Digital, MS Office Programs, Digital know-how, Data Presentation Layer, Analysis, People Management, Leadership Development, Leadership Skills, Digital know-how, Data Presentation Layer, Analysis, People Management, Leadership Development, Leadership Skills, Presentation Skills, Tech savvy, MS Office Literate, MS Office Literate, Technical Support, Technical Support, outbound sales, BPO Business Process Outsourcing, Strong communication skills, Computer Handling, Monitoring, Evaluation, Report Writing, Microsoft Office Applications, Auditing, Internal Auditing, Fraud Detection, Cash Management, Cash Reconciliation, Microsoft Office Applications, Financial Reporting, General Accounting, Oracle, Tax Accounting, Tax Audit, Oracle, AutoCAD, Microsoft Office Applications, Sales, Key Account Management, Account Management, Sales Management, Technical Support, Digital Advertising, Digital Advertising, Digital, Computer, Typing Skills, Computer, Digital, Typing Skills, Computer, problem solving, problem solving, TROUBLE SHOOTING, Network, problem solving, Technical Skill, Technical Skill, Licensed Civil Engineer, Digital Advertising, Digital, Digital, Digital Advertising, Digital, Digital Advertising, Digital, Digital, Digital, Digital, Digital, Digital, Digital, Digital Advertising, Gmail, Microsoft Office Applications, Communications Intelligence, Tech savvy, MS Office Skills, Zoom, Digital, Digital, Digital Advertising, Digital, Digital, Digital Advertising, Digital Advertising, Digital, Digital, Canva, Gmail, Microsoft Office Applications, Google Suite, Digital, Digital Advertising, Digital Advertising, Digital, Digital Advertising, Digital Advertising, Photo Editing, Digital, Digital, Digital, Digital, Digital, Digital Advertising, Digital Advertising, Digital, Digital Advertising, Digital Advertising, Presentation Skills, Tech savvy, Digital, Digital Advertising, Digital, Digital, Digital, Digital, Digital Advertising, Digital Advertising, Technical Support, Technical Support, Digital Advertising, Digital, TROUBLE SHOOTING, Network, Typing Skills, Computer Skills, Digital Advertising, Brake repair and brake pad replacement, Oil Changes, Diagnostic tests, engine repair, Electrical Systems, Car tune-ups, AUTO BODY REPAIR, Transmission diagnostics and repairs, wheel alignment, Fluid leaks, Digital Advertising, Digital, Digital Advertising, Digital Advertising, Digital, Digital, Digital Advertising, Digital, Digital, Digital Advertising, Digital, Digital Advertising, Digital Advertising, Digital, Digital, Digital, Digital, Digital, Digital, Digital, Digital, Digital, Digital, Digital, Digital, Digital, Digital, Digital Advertising, Digital Advertising, Digital Advertising, Digital Advertising, Digital, Digital Advertising, MS Office Programs, Computer Literacy, Computer Literacy, Computer Literacy, Computer Literacy, Computer Literacy, Computer Literacy, Computer Literacy, Computer Literacy, Technical Support, Technical Support, Technical Support, n/a, Digital, Digital Advertising, Gmail, Microsoft Office Applications, Digital Advertising, Photo Editing, Digital, Digital Advertising, Digital Advertising, Digital, Digital Advertising, Digital Advertising, Digital, Digital Advertising, Digital Advertising, Digital Advertising, Digital, Digitalization, Digital Advertising, Digital, Digital, Digital Advertising, Digital Advertising, Digital, Digital Advertising, Gmail, Microsoft Office Applications, Analysis and Reporting, Design Engineering, Autocad and Drafting, AutoCAD, Computer Literacy, Computer Literacy, Computer Literacy, Computer Literacy, Computer Literacy, Computer Literacy, Computer Literacy, Computer Literacy, Microsoft Office Applications, Sales, Management, MS Office Literate, Digital, Digital Advertising, Digital, Digital, Digital Advertising, Digital Advertising, Digital Advertising, Digital, Digital, Digital Advertising, Digital know-how, Data Presentation Layer, Analysis, People Management, Leadership Development, Leadership Skills, Digital know-how, Data Presentation Layer, Analysis, People Management, Leadership Development, Leadership Skills, Digital know-how, Data Presentation Layer, Analysis, People Management, Leadership Development, Leadership Skills, Computer Literacy, MS Office Skills, Data Entry, Computer Literacy, Computer Literacy, Computer Literacy, Computer Literacy, Computer Literacy, Computer Literacy, Computer Literacy, Computer Literacy, Computer Literacy, Digital Advertising, Digital, Project Management, Network and Security, Computer Literacy, System Analysis, Php Programming, API, Google Analytics, Computer Literacy, Website Optimization and Search Engine Optimization, Wordpress, Computer Literacy, Computer Literacy, Computer Literacy, Computer Literacy, Computer Literacy, Computer Literacy, Computer Literacy, Data Analytics, Project Management and Coordination skills, Auditing, Speed-typing, Data Entry, Sales, Sales Management, Sales Strategy, Customer Experience Improvement, Sales, Post Sales Support, Customer Relationship Management, Tech savvy, SAAS Application, Computer Literacy, Computer Literacy, Computer Literacy, Computer Literacy, Computer Literacy, Computer Literacy, Computer Literacy, Computer Literacy, Computer Literacy, Digital, Digital Advertising, Digital Advertising, Digital Advertising, Digital, Digital Advertising, Digital, Digital Advertising, Digital, Digital Advertising, Identity and Access Management software/solutions, IT General controls testing, Basic Technical understanding of IT general controls, IT security and/or IT audit, Data Analysis, hands-on experience building reports using Power BI, Tableau, Qlikview or other similar tools, hands-on experience in Power B, Experience in Tableau, Qlikview, Business Objects can be considered., Machine Learning, data analysis tools, FP&A, Leadership Role, Operations Director, sales and related field, Data Analysis, experience building reports using Power BI, Tableau, Qlikview or other similar tools, experience in Power BI or other foundational Power BI applications such as Power Pivot., exposure to ETL, databases / data warehouse that relates to developing reports using Power BI, Data Analysis, Experience with very large data sets using SQL, Python, R or other programming language, experience building reports using Power BI, Tableau, Qlikview or other similar tools, Data Science, Network Administration, experience in Power BI or other foundational Power BI applications such as Power Pivot., experience in Tableau, Qlikview, Business Objects can be considered, exposure to ETL, databases / data warehouse that relates to developing reports using Power B, Android SDKs, Candidates with Telco experience will be prioritized, Android SDKs, Android Development, Mobile App Design, Digital Advertising, Selenium, Java, Digital, Digital Advertising, Drives, Java Developer, Sales, Sales Management, Sales Strategy, Must have a basic knowledge of known Information Security Tools, Digital Advertising, Digital Advertising, Digital Advertising, Digital, Computer Literacy, Computer Literacy, Computer Literacy, Computer Literacy, Computer Literacy, Computer Literacy, Computer Literacy, Computer Literacy, Microsoft Office Applications, Product and Software Development, Java Project Experience, People Management, Open Source Technology, People Management, Programming, People Management, Reading Source Codes, Agile Testing, Software Design, Database Administration, Computer Literacy, Computer Literacy, Computer Literacy, Computer Literacy, Computer Literacy, Computer Literacy, Computer Literacy, Computer Literacy, Autocad and Drafting, AutoCAD, Arc gis, Engineering Documentation, Electrical Engineering, Fiber Test Equipment, Accounting Management, Accounting and administration, Accounting Practices related to Comp and Ben, QuickBooks, QuickBooks, Accounting Exposure Management, Accounting Management, Accounting Practices related to Comp and Ben, Accounting and administration, Microsoft Office & Quickbooks, Reporting and Analysis, Reporting and Analytics, Microsoft Office Applications, AutoCAD, Data Center Design & Implementation, Facilities Management, Tax Accounting, Tax Audit, Taxation, Microsoft Office & Quickbooks, Procurement Logistics, Procurement, Technical Buyer, Engineering Documentation, Microsoft Office, Technical Skill, Agile Development Methodologies, Business Continuity Planning BCP, People Management, Capacity Management, People Management, Project Management and Coordination skills, Incident Management, Troubleshooting Technical Issues, Maintenance Management, Supplier Management, Logistics / Materials Handling, Vendor Negotiation, Data Analysis, Critical thinking, Research, Project Management and Coordination skills, Financial Analysis, Financial Information Research, Audit, Critical thinking, Investor Relations, corporate planning, Financial Management, Resource Management, Troubleshooting, LAN/ WAN Networking, VLAN Management, VoIP, TCP/IP Networking, Network Analysis, System Administration, System Analysis, Testing, Technical Writing, System Analysis, Clerical Administrative Skills, Risk Management, Information Security, ISO, IEC, NIST, Document Classification, Database Analysis, Financial Analysis, General Accounting, Reporting and Analysis, General Accounting, Ubuntu Linux, Computer Literacy, Computer Literacy, Computer Literacy, People Management, Computer Literacy, Technical Analysis and Solutions, TROUBLE SHOOTING, Computer Literacy, Brand Marketing, Business Performance Analysis, Computer Literacy, Computer Literacy, Network Management, Marketing Funnel Management, Service Management, Brand Marketing, Business Development, Computer Literacy, Network Monitoring, Digital marketing, Data Analytics, Digital Advertising, Digital Communication, Data Presentation Layer, Leadership Skills, Lead Generation, Project Management Body of Knowledge PMBOK, Business Analysis, Development and Programming, Scrum Mastery, Brand Marketing, MS Office Skills, Data Entry, Learning Training & Development, Digital Media Planning, Reporting and Analytics, Creative Direction / Directing, Analytics / Research, Supervisory Control and Data Acquisition Systems, Digital Advertising, Media Buying, Client Relationship Management, Project Costing, Project Planning and Management, Civil Engineering, Microsoft Office Applications, team player, 3D Animation Software, Photography, Adobe Creative Suite, UI Design, SketchUp / VRAY / PhotoShop, Recruitment, Leadership Skills, Product Development, Editing Skill, regulatory compliance, Securities Law, Corporate Governance, Photo Editing, Video Editing, UI UX, Research, UX, Data Analysis, SQL, React JS, Node JS, Programming, Frontend Programming, back end, Python, Responsibility Based Access control, Google Analytics, HTML / CSS / Javascript, Search Engine Optimization SEO, Wireframing, Wordpress, Business Analysis, Data Analysis, Analysis, jira, Network security, System, jira, Network, System, Agile, AWS Amazon Web Services, Golang, RESTful API, Software Engineering, SQL, System, Golang, RESTful API, Software Engineering, SQL, System, Technical Skill, Sales, Sales Management, Sales Strategy, Food and Beverage, Food Safety, Food Packaging, Food and Beverage, R programming, Project Management Body of Knowledge PMBOK, R programming, Python, Machine Learning, Python, R programming, Scala, Event Management, Motion graphics, Events Management, Technical Supp, Events Management, Photo Editing, Writing, Video Editing, Adobe Premiere Pro, Programming, MS Office Programs, Digital Media, E Commerce, Graphic Design, DJ Software, Adobe Photoshop / Illustrator, Event Management, Events Management, MS Office Literate, MS Office Literate, Adobe Illustrator, IT General controls testing, Sound technical writing, documentation, and communication skills, Identity and Access Management software/solutions, Identity and Access Management software/solutions, IT security and/or IT audit, Network Administration experience, Knowledge of Cisco IOS, network design and load balancers, Experience with PowerBI, Tableau, Qlikview, Business Objects, Data Analysis, SQL, Python, R or other programming language, Experience in building reports using Power BI, Tableau, Qlikview or other similar tools, experience in Power BI, Power Pivot, Tableau, Qlikview, Business Objects, experience in data science or business analytics, big data, machine learning, R or Python, Machine Learning, Power BI, Power Pivot, Tableau, Qlikview, Business Objects, Data Analysis, Power BI, Power Pivot, Tableau, Qlikview, Data Analysis, Power BI, Tableau, Qlikview, Power BI, Power Pivot, Tableau, Qlikview, Business Objects, databases / data warehouse, Power BI, Power Pivot, Tableau, Qlikview, Business Objects, databases / data warehouse, SQL, Python, R, Power BI, Tableau, Qlikview or other similar tools, SQL, Python, R, Power BI, Tableau, Qlikview or other similar tools, C++, C#, .net, Java, Bootstrap, Wordpress, SEO experience is a plus, Google Ads, Photoshop, InDesign, Video Editing Software, Adept knowledge in local taxation, Well versed in computerized Accounting system, Typing Skills, Adobe, HTML / CSS / Javascript, Wordpress, Figma, InvisionApp, Adobe Photoshop / Illustrator, desktop operating system support experience with an emphasis on Apple Mac, Networking Technologies: DNS, DHCP, VPN, Network Security, IP Routing Protocols, Cisco Networking Technologies: Routing & Switching, routing protocols (BGP, OSPF), Cisco Wireless, Meraki Wireless, Palo Alto Firewalls, Data Analysis, Data Analytics, Statistical, Logic, Management / Strategy, Product Development, Profit and Loss P&L Management, CSS, C++, C#, HTML / CSS / Javascript, SQL, English as a Second Language (ESL), n/a, n/a, n/a, Digital, Digital Advertising, Leadership and Management Skills, Digital Communication, Presentation Applications like MS PowerPoint, Lead Generation, Microsoft & Photoshop, Digital Advertising, Leadership Development, Video Conferencing, Data Presentation Layer, Lead Generation, Digital, Digital, Digital Advertising, Digital Advertising, Digital Advertising, Digital Advertising, Digital Advertising, Digital Advertising, Digital, Digital Advertising, Tech savvy, Microsoft Office Applications, Tech savvy, Marketing, Digital, Digital, Digital, Digital Advertising, Digital, Digital, Digital Advertising, Digital Advertising, Digital Advertising, Digital, Digital Advertising, Digital Advertising, Microsoft & Photoshop, Microsoft Office Applications, Ubuntu Linux, Linux OS, Ubuntu Linux, Linux OS, Ubuntu Linux, Microsoft & Photoshop, Digital, Digital Advertising, Digital Advertising, Programming, System Analysis, Software Development, Software Development, Oracle Developer Tools, Software Quality Assurance, MS Office Programs, MS Office Programs, Computer Literacy, Computer Literacy, Computer Literacy, Computer Literacy, Computer Literacy, Computer Literacy, Computer Literacy, Computer Literacy, Coaching, Coaching Skills, Coaching Skills, Reporting and Analysis, Reporting and Analytics, Report Generation, excel/word/powerpoint, Visual Basic, Power BI Developer, Computer Literacy, Customer Service Skills, Operations, with Telco experience, Capacity Analysis & Planning, Scheduling, IEX, Workforce Planning, Capacity Analysis & Planning, Capacity Forecasting, Scheduling, Computer Literacy, Computer Literacy, Computer Literacy, Computer Literacy, Computer Literacy, Computer Literacy, Computer Literacy, Computer Literacy, Product Training, Training, Product Training, Strong analytical and planning skills,, Computer Literacy, Helpdesk Support, Training, Digital, Digital, Digital, Digital Advertising, Digital Advertising, Digital Advertising, Digital Advertising, Digital Advertising, Digital Advertising, Digital, Digital Advertising, Digital, Digital Advertising, Digital, Digital, Digital Advertising, Digital, Photo Editing, Digital Advertising, Digital Advertising, Digital, Digital, Digital, Digital Advertising, Digital Advertising, Digital, Digital, Digital, Digital Advertising, Digital Advertising, Digital, Digital, Digital, Digital Advertising, Digital, Digital Advertising, Digital, Digital Advertising, Digital, Digital Advertising, Digital Advertising, Digital Advertising, Digital Advertising, Digital Advertising, Digital, Computer Literacy, Typing Skills, Computer Skills, Computer Literacy, Computer Literacy, Computer Literacy, Computer Literacy, Computer Literacy, Computer Literacy, Computer Literacy, Computer Literacy, Digital, Digital Advertising, Digital Advertising, Sales, Management, Staff Nurse, Microsoft Office Applications, HR, Training and Development, Digital, Digital Advertising, Digital Advertising, Photo Editing, Digital, Digital, Digital, Digital Advertising, Digital Advertising, Digital, Digital Advertising, Digital Advertising, Digital Advertising, Digital Advertising, Digital Advertising, Digital, Digital Advertising, Digital Advertising, Digital Advertising, Digital Advertising, Digital Advertising, Digital, Digital, Digital, Network Engineering, Quality Assurance, Production, Sales / CRM, Digital Advertising, Power Point Presentation, Content Creation, E-Commerce Marketing, Sales, Digital, Digital Advertising, Digital Advertising, Digitalization, Selenium, Java, Selenium, Java, Digital, Digital Advertising, Digital Advertising, Digital, Digital Advertising, MS Office Programs, Digital Advertising, Digital, Quality Assurance, Training and Development, Typing Skills, Computer, Typing Skills, TROUBLE SHOOTING, Network, Typing Skills, Computer Skills, Digital Advertising, Digital Advertising, Sales, Sales Management, Sales Strategy, Presentation, Quality Assurance, Tech savvy, Digital, Banking, Customer Service, Civil Engineering, Microsoft Office Applications, Computer Literacy, Computer Literacy, Computer Literacy, Computer Literacy, Computer Literacy, Computer Literacy, Computer Literacy, Computer Literacy, Food Safety Procedure, First Aid, Basic Occupational Safety and Health, Computer Literacy, Law, Tax Accounting, Oracle, Tax Accounting, Oracle, microsoft applicaton, Microsoft Office Applications, Oracle, Payroll / Compensation & Benefits, Microsoft Office Applications, Inventory Management, Analytical Skills, Microsoft Office Applications, Audit, Microsoft & Photoshop, Basic Occupational Safety and Health, Audit, Process Improvement, Microsoft Office Applications, AutoCAD, Quality Control and Assurance, Troubleshooting Problems, Driving Skills with license, Digital, Gmail, Computer Literacy, Computer Literacy, Computer Literacy, Computer Literacy, Computer Literacy, Computer Literacy, Computer Literacy, Computer Literacy, MS Office Skills, Data Entry, Learning Training & Development, MS Office Skills, Data Entry, Learning Training & Development, Design Application, Design Solution, Computer Literacy, Computer Literacy, Computer Literacy, Computer Literacy, Computer Literacy, Computer Literacy, Computer Literacy, Computer Literacy, Microsoft Office Applications, Typing Skills, Computer Skills, Linux OS, Linux Environment, Ubuntu Linux, Computer Literacy, Computer Literacy, Computer Literacy, Computer Literacy, Computer Literacy, Computer Literacy, Computer Literacy, Computer Literacy, Computer Literacy, Computer Literacy, Computer Literacy, Computer Literacy, Computer Literacy, Computer Literacy, Computer Literacy, Computer Literacy, Sales & Customer Service, Analytical Skills, Interpersonal Skills, Digital Advertising, Appraisal / Analysis, Real Estate Marketing, Negotiation Skills, Microsoft Office, Analytical Skills, Microsoft Office Applications, Research, Analytical Skills, Management Skill, Computer Literacy, Computer Literacy, Computer Literacy, Computer Literacy, Conflict resolution and Problem solver, Computer Literacy, Computer Literacy, Computer Literacy, Computer Literacy, Computer Literacy, Computer Literacy, Customer Service, Computer Literacy, Communication Skills, Computer Literacy, Computer Literacy, Computer Literacy, Computer Literacy, Computer Literacy, Computer Literacy, Computer Literacy, Computer Literacy, Computer Literacy, Computer Literacy, Computer Literacy, Analytical Skills, Microsoft Office Applications, Research, Computer Literacy, Computer Literacy, Computer Literacy, Computer Literacy, Computer Literacy, Azure, Microsoft Office 365, Citrix, Social Media Display Ads, Digital Advertising, Computer Literacy, Computer Literacy, Computer Literacy, Computer Literacy, Computer Literacy, Computer Literacy, Computer Literacy, Computer Literacy, Gmail, Microsoft Office Applications, Microsoft Office Quickbooks, Computer Literate, proficient in ms office, Computer Literate, proficient in ms office, Computer Literacy, Computer Literacy, Computer Literacy, Computer Literacy, Computer Literacy, Computer Literacy, Computer Literacy, Computer Literacy, Computer Literacy, Computer Literacy, Photography, Videography, Social Media Marketing, Auditing, Agile Development Methodologies, desktop Automation, Robotics Project, Philippine Labor Laws, International Financial Reporting Standards, Digital, Digitalization, Medical Coding, Accounting, Programming Languages, Experience in Hospital Environment, Specialize for US Health Care Account, Programming Languages, Automation, Robotics, Computer Literacy, Computer Literacy, Computer Literacy, Computer Literacy, Computer Literacy, Computer Literacy, Computer Literacy, Computer Literacy, Computer Literate, proficient in ms office, Microsoft Office Applications, Typing Skills, Computer, Computer Applications, SEO Analytics, Google AdWords, Social Media Management, Computer Applications, Computer Applications, UI/UX, Mathematical Skills, Accounting, Presentation, Communication Skill, Computer Literacy, Computer Literacy, Computer Literacy, Computer Literacy, Computer Literacy, Computer Literacy, Computer Literacy, Design, Computer Literacy, Coordination Cross Functional, Digital Advertising, Project Management and Coordination skills, Seo, QuickBooks, Digital Advertising, Marketing, Project Management and Coordination skills, QuickBooks, REACT, AngularJS, Vuejs, Javascript, SQL, HTML / CSS / Javascript, QuickBooks, Wordpress, Full Stack Development, Computer Applications, Analytical Skills, Visualization, Application Development, Programming, Computer Applications, Computer Applications, Presentation, Presentation Applications like MS PowerPoint, PPC Management, Selenium, Java, account acquisition, Account Management, Digital Advertising, Sales Growth, Sales, Negotiation Skills, Presentation, Negotiation Skills, Sales, Presentation, Auditing, Sales Growth, Business Expansion Activities, Contract Management, Product Development, Photography, Video Editing, Adobe Creative Suite, Computer Literacy, Computer Literacy, Computer Navigation, Computer Literacy, Computer Literacy, Computer Literacy, Programming / Writing Code, Computer Navigation, Computer Literacy, Preferably with proficiency in Adobe programs (Photoshop, InDesign, Premiere Pro) and related softwa, Computer Literacy, Experience in generating creative concepts and ideas for a given context, Strong writing and communication skills in English, Experience working with Google Suite, Microsoft Office, Adobe Creative Cloud, Preferably with experience in managing creative projects and working with creative professionals, Computer Literacy, Computer Configuration, Cryptocurrencies, Computer Hardware Assembly, Bitcoins, Computer Handling, Product Analysis, Programming, Blockchain, Blockchain Technology, Programming Languages, Multilingual, japanese language proficiency, Korean Language Proficiency, HTML / CSS / Javascript, Vuejs, Willing to be trained in Java or Net, User Experience Design, Programming / Writing Code, Project Management Concepts, Scrum Framework, Agile, 5S, Design, Animation, Illustrating, 3D Animation Software, Flowcharting, Project Management and Coordination skills, Data Analysis, Process Analysis, Programming / Writing Code, Auditing, Report Writing, Meeting Coordination, Data Analysis, Compliance to Standards, Video Editing, Programming / Writing Code, C, C++, ObjectiveC, C#, Java, Autodesk Softimage, 3D Studio Max, Maya, IXSI, LightWave, ZBrush, Administrative Management, Excellent programming skills, with excellent knowledge of object-oriented development, Strong Technical Background on the Art Production Process and Workflows, 3D Animation Software, PPC Management, bing ads, Facebook Ads Manager, Sales, Insurance, Sales, Writing bids and grant proposals in the development sector, Project management with bilateral and multilateral organizations in various areas, Familiarity with how development agencies and institutions work, including ADB, GIZ, IFC, World Bank, Programming Languages, Experience in social development, Knowledge of local and international corporations, government, educational institutions, Fluent spoken and written language skills in English and Tagalog are essential., Programming Languages, Computer Literacy, Computer Literacy, Computer Literacy, Computer Literacy, Computer Literacy, Computer Literacy, Computer Literacy, Programming Languages, Wireless Telecoms, Computer Literacy, Microsoft Office Applications, SAP ABAP, Microsoft Office Applications, Social Media Marketing, Computer Literacy, Computer Literacy, Computer Literacy, Computer Literacy, Computer Literacy, Computer Literacy, Computer Literacy, Computer Literacy, Sales, Sales, Sales, Marketing, Client Management, Client Relationship Management, Customer Management, Writing, Content Creation, Content Development, Content Management, Digital, Digital, Computer Literacy, Computer Literacy, Computer Literacy, Computer Literacy, Computer Literacy, Computer Literacy, Computer Literacy, Computer Literacy, Computer Literacy, Computer Literacy, Chat Support, Microsoft Office Applications, Occupational Health & Safety Management Systems, Communication Skills, Office Administration, Computer Literacy, Computer Literacy, Computer Literacy, Computer Literacy, Computer Literacy, Computer Literacy, Computer Literacy, Computer Literacy, Computer Literacy, Computer Literacy, Business Cases, Presentation, Marketing, Sales, Management, Computer Literacy, Computer Literacy, Computer Literacy, Computer Literacy, Computer Literacy, Computer Literacy, Computer Literacy, Digital, Digital, Digital Advertising, Digital, Digital Advertising, Digitalization, Digital Advertising, Digital Advertising, Digital Advertising, Digital, Digital Advertising, Digital, Digital Advertising, Digital Advertising, Gmail, Microsoft Office Applications, Gmail, Microsoft Office Applications, Food Safety Procedure, Food Safety Procedure, rfp, RFI / RFP / RFQ Responses, Bid Management, Customer Service, Computer Literacy, Communication Skills, Digital, Digital, Digital Advertising, Digital Advertising, Digitalization, Digital, Digital, Computer Literacy, Computer Literacy, Computer Literacy, Computer Literacy, Computer Literacy, Computer Literacy, Computer Literacy, Computer Literacy, Computer Literacy, Computer Literacy, Computer Literacy, Computer Literacy, Computer Literacy, Computer Literacy, Computer Literacy, Computer Literacy, Computer, Computer Literacy, Computer Literacy, Computer Literacy, Computer Literacy, Computer Literacy, Computer Literacy, Computer Literacy, Computer Literacy, Computer Literacy, Computer Literacy, Computer Literacy, Computer Literacy, Computer Literacy, Computer Literacy, Computer Literacy, Computer Literacy, Sales, Management, Digital, Digital Advertising, Digitalization, Digital Advertising, Digital, Digital, Digital, Digital Advertising, Digital, Digital Advertising, Digital Advertising, Digital Advertising, Digital Advertising, Digital, Digital Advertising, Digital Advertising, Computer Literacy, Computer Literacy, Computer Literacy, Computer Literacy, Computer Literacy, Computer Literacy, Computer Literacy, Computer Literacy, Maintainance, Computer Literacy, Computer Savvy, Network Administration, Computer Literacy, Marketing Communications Planning, Market Directional Strategy, Computer Literacy, Customer Communications, Computer Literacy, Electrical Installation and Maintenance, Mechanical Engineering, Preventive Maintenance, Computer Literacy, Technical Skill, Maintenance & Repair Services, Computer Literacy, System Analysis, Web Applications, Detail oriented, Computer Literacy, Computer Literacy, Administering, People Development, Presentation Skills, Sales, Design Application, Business Economics, Executive Communications, Computer Literacy, Computer Literacy, Computer Literacy, Computer Literacy, Computer Literacy, Computer Literacy, Computer Literacy, Computer Literacy, Digital Advertising, Digital Advertising, Gmail, Computer Literacy, Computer Literacy, Computer Literacy, Computer Literacy, Computer Literacy, Computer Literacy, Computer Literacy, Computer Literacy, Computer Literacy, Computer Literacy, Computer Literacy, Computer Literacy, Computer Literacy, Computer Literacy, Computer Literacy, Sales, Sales Management, Sales Strategy, Computer Literacy, Conflict resolution and Problem solver, Computer Literacy, Analysis, IT General, Computer Literacy, Computer Literacy, Computer Literacy, Computer Literacy, Digital, Computer Literacy, Digital Advertising, Computer Literacy, Digital, Digitalization, Computer Literacy, Computer Literacy, Computer Literacy, Computer Literacy, Computer Literacy, Computer Literacy, Computer Literacy, Computer Literacy, Computer Literacy, Computer Literacy, Computer Literacy, Computer Literacy, Conflict resolution and Problem solver, Microsoft Word, excel/word/powerpoint, Computer Literacy, Computer Literacy, ACAPS, Computer Literacy, Report Generation, Coordinating for Recruitment, Computer Literacy, Computer Literacy, Computer Literacy, Computer Literacy, Computer Literacy, Computer Literacy, Interpersonal Skills, Leadership Skills, Computer Literacy, Computer Literacy, Computer Literacy, Computer Literacy, Computer Literacy, Computer Literacy, Computer Literacy, Computer Literacy, Computer Literacy, Computer, Typing Skills, Microsoft Office Applications, Conflict resolution and Problem solver, Digital Advertising, Digital Advertising, Digitalization, Digital, Digital, Digital Advertising, Digital Advertising, Digital Advertising, Digital, Digital Advertising, Digital Advertising, Digital Advertising, Digital Advertising, Digital Advertising, Advanced MS Excel Skills, Software Applications, Hardware Troubleshooting, Computer Literacy, Computer Literacy, Computer Literacy, Computer Literacy, Computer Literacy, Computer Literacy, Computer Literacy, Computer Literacy, Computer Literacy, MS Office Programs, Ubuntu Linux, Technical Analysis, Computer Literacy, Computer Literacy, Computer Literacy, Computer Literacy, Computer Literacy, Computer Literacy, Computer Literacy, Computer Literacy, book keeping, Digital, Digital, Digital Advertising, Computer Literacy, Computer Literacy, Computer Literacy, Computer Literacy, Computer Literacy, Computer Literacy, Computer Literacy, Computer Literacy, Typing Skills, Computer, MS Office Literate, Email Applications like Outlook Gmail, Banking, Call Center, Photo Editing, Digital, Digital, Digital, Digital, Digital, Digital Advertising, Digital, Digital Advertising, Digital, Digital Advertising, Digital Advertising, Digital, Digital Advertising, Digital Advertising, Digital Advertising, Digital, Digital, Digital, Digital, Digital Advertising, Digital Advertising, Digital, Digital, Computer Literacy, Computer Literacy, Computer Literacy, Computer Literacy, Computer Literacy, Computer Literacy, Computer Literacy, Computer Literacy, Digital, Digital, Marketing Analysis, Computer Literacy, Computer Literacy, Market Analysis, Computer Literacy, Computer Literacy, Computer Literacy, Computer Literacy, Computer Literacy, Computer Literacy, Computer Literacy, Computer Literacy, Computer Literacy, Computer Literacy, Computer Literacy, Computer Literacy, Computer Literacy, Computer Literacy, Digital Advertising, Digital, Digital Advertising, PHP, Supervisory Control and Data Acquisition Systems, Digital, Digital, Digital, Digital Advertising, Digital, Digital, Digital Advertising, Computer Literacy, Computer Literacy, Computer Literacy, Computer Literacy, Computer Literacy, Computer Literacy, Computer Literacy, Computer Literacy, Microsoft Office, Content Creation, Digital, Digital Advertising, Digital, Digital, Digital Advertising, Digital Advertising, Computer, Computer Literacy, Computer Literacy, Computer Literacy, Computer Literacy, Computer Literacy, Computer Literacy, Computer Literacy, Computer Literacy, Digital, Digital, Customer Service, Microsoft Office Applications, Microsoft & Photoshop, Computer Literacy, Computer Literacy, Computer Literacy, Computer Literacy, Computer Literacy, Computer Literacy, Computer Literacy, Computer Literacy, Digital, Digital Advertising, Language Training, Training, Computer Literacy, Computer Literacy, Computer Literacy, Computer Literacy, Computer Literacy, Computer Literacy, Computer Literacy, Computer Literacy, Network Administration, Training, TROUBLE SHOOTING, Internet Applications, Project Management and Coordination skills, Service Desk, Asset Management, Java, Spring, Computer Literacy, Computer Literacy, Computer Literacy, Computer Literacy, IT Management Services, Computer Literacy, Computer Literacy, Computer Literacy, Computer Literacy, A graduate of any 4-year medical allied course (, Digital Advertising, Digital Advertising, Digital, Gmail, Microsoft Office Applications, Gmail, Microsoft Office Applications, Gmail, Microsoft Office Applications, Digital Advertising, Digital Advertising, Digital, Digital Advertising, Digital, Digital Advertising, Digital Advertising, Digital, Digital Advertising, Digital Advertising, Digital Advertising, Digital, Digital Advertising, Digital Advertising, Digital, Digital Advertising, Photo Editing, Computer Literacy, Computer Literacy, Computer Literacy, Computer Literacy, Computer Literacy, Computer Literacy, Digital, Computer Literacy, Computer Literacy, Digital Advertising, Gmail, Computer Literacy, Computer Literacy, Computer Literacy, Computer Literacy, Computer Literacy, Computer Literacy, Computer Literacy, Computer Literacy, Nursing Care Management, Computer Literacy, Computer Literacy, Computer Literacy, Computer Literacy, Customer Relationship Management, Computer Literacy, Computer Literacy, Computer Literacy, Computer Literacy, Computer Literacy, Digital, Digital, Computer Literacy, Computer Literacy, Computer Literacy, Computer Literacy, Computer Literacy, Computer Literacy, Computer Literacy, Computer Literacy, Computer Literacy, Analytical Skills, Work in Clinical and Hospital environment, Analytical Skills, Computer Literacy, Computer Literacy, Computer, Computer Literacy, Computer Literacy, Computer Literacy, Computer Literacy, Computer Literacy, Computer Literacy, Computer Literacy, Computer Literacy, Computer Literacy, Computer Literacy, Computer Literacy, n/a, Computer Literacy, Computer Literacy, Computer Literacy, Computer Literacy, excel, word, Canva, Computer Literacy, Computer Literacy, Computer Literacy, Computer Literacy, Computer Literacy, Computer Literacy, Computer Literacy, Computer Literacy, Computer Literacy, Computer, Typing, Seo, Social Media Management, Computer Literate, Computer Literate, Product Training, Upskills training, Language Training, Computer Literate, Excellent PC skills particularly in MS Excel, Must have Strong computer organizational, Product Training, Language Training, Upskills training, knowledgeable in computer software, Web Metrics, Digital Advertising, Cross-channel Campaign Management, Campaign Performance Measurement, Digital Marketing Analytics, Digital Analytics, Computer Literacy, Computer Literacy, Computer Literacy, Computer Literacy, Computer Literacy, Computer Literacy, Computer Literacy, Computer Literacy, Sales, Computer Literacy, Computer Literacy, Computer Literacy, Computer Literacy, Computer Literacy, Computer Literacy, Computer Literacy, Computer Literacy, Content Creation, Computer Literacy, Computer Literacy, Computer Literacy, Computer Literacy, Computer Literacy, Computer Literacy, Computer Literacy, Computer Literacy, Typing Skills, Typing Skills, Typing Skills, Digital Advertising, Extensive knowledge on labor laws and legislations, AutoCAD, Construction Engineering, Surveying Engineering, Planning Skills, Scheduling, Basic Nursing Care, Project Coordination, Digital Advertising, Digital Advertising, Digital, knowledge of DO 13 and RA 11058, nowledge of potentially hazardous materials or practices, Experience in writing reports and policies for health and safety, Familiarity with conducting data analysis and reporting statistics, COSH Certificate, Licensed Engineer, Adept in using different kinds of surveying instruments, Knowledgeable in surveying works, Experienced in vertical construction, Licensed Engineer, Highly competent in leading and directing project teams, proficient in construction planning and resources distribution, Experienced in medium and high rise construction, Licensed Engineer, Experienced in vertical construction and interior fit-out works, Knowledgeable in preparing construction schedules, Highly skilled in cost estimates, Proficient in organizing and controlling project elements, Payroll / Compensation & Benefits, HR Information Systems HRIS, Licensed Civil Engineer, Experienced in vertical construction and interior fit-out works, knowledgeable in preparing construction schedules,, Gmail, Computer Literacy, Computer Literacy, Computer Literacy, Computer Literacy, Computer Literacy, Computer Literacy, Computer Literacy, Computer Literacy, code web applications, read/write CSS, HTML and Javascript, Develop and integrate with custom API, Digital Advertising, Digital Advertising, Digital Advertising, Digital, Digital, Digital Advertising, Digital, Digital, Digital Advertising, Digital, Digital, Digital Advertising, Digital, Digital, Computer Literacy, Computer Literacy, Computer Literacy, Computer Literacy, Computer Literacy, Computer Literacy, Computer Literacy, Computer Literacy, Product Training, Language Training, Upskills training, Product Training, Language Training, Upskills training, Product Training, Language Training, Upskills training, Computer related, Computer Literacy, Computer Literacy, Computer Literacy, Computer Literacy, Computer Literacy, Computer Literacy, Computer Literacy, Computer Literacy, Computer Literacy, Digital Advertising, Digital, Digitalization, Digitalization, Marketing Analysis, Digital Advertising, Content Creation, Computer Literacy, Computer Literacy, Computer Literacy, Computer Literacy, Computer Literacy, Computer Literacy, Computer Literacy, Computer Literacy, System Analysis, Programming Languages, Project Management Concepts, System Analysis and Design, Technical / Functional Training, MYSQL Queries, PHP, Python, React JS, Computer Literacy, Computer Literacy, Computer Literacy, Computer Literacy, Computer Literacy, Computer Literacy, Computer Literacy, Computer related, Computer Literacy, Computer related, Analytical Thinking, Computer related, Analytical Thinking, BPO Business Process Outsourcing, Computer Literacy, Computer Literacy, Computer Literacy, Computer Literacy, Computer Literacy, Computer Literacy, Computer Literacy, Computer Literacy, Technical Support, Banking, Call Center, Computer Literacy, Computer Literacy, Accounts Payable, SEO/SEM Campaigns, Computer Literacy, Computer Literacy, Computer Literacy, Computer Literacy, Computer Literacy, Computer Literacy, Computer Literacy, Networking / Building Network, Process Improvement, Computer Literate, PC Assembly or Disassembly, Software Troubleshooting, UTP Crimping, Excellent PC skills particularly in MS Excel, Gmail, Strong computer organizational, Excellent PC skills particularly in MS Excel, Strong computer organizational, Computer Literacy, Computer Literacy, Computer Literacy, Computer Literacy, Computer Literacy, Computer Literacy, Computer Literacy, Computer Literacy, IV insertion, vital signs and monitoring, Analysis, Research, Compliance to Laws and Standards, Data Protection Law, ISO Certification, Quality Management System, Research, Nursing care, Infection Control, Training, Budget Management, Budget Planning & Cost Control, Budgeting, Cost Analysis, Analytics, General Accounting, Graphic Design And Layouting, Video Editing, Community Development, Sustainable Development, Proposal Writing, SAP, Registered Nurse, Computer Literacy, Computer Literacy, Computer Literacy, Digital marketing, Computer Literacy, Computer Literacy, Digital marketing, Computer Literacy, Computer Literacy, Website Programming, Computer Literacy, Adobe Photoshop, IllustratorCs, 3D VIZ, cad, Data Analysis, Statistics, Typing Skills, Sales / CRM, Finance & Accounts, Financial Analysis, Accounting Services, Sales / CRM, know how to process P.O and Sales Invoicing, Has experience with stock inventory, Problem Determination and Recovery, Computer Game, Computer Hardware Engineering, Computer Literacy, Proven work experience in warehousing, retail, stock keeping, inventory management, Proven experience as Purchaser or relevant role, Marketing, Social Media, Content Creation, Design, Computer Literate, Computer Literate, Oracle Application Framework, Software Development, ERP, Problem Determination and Recovery, problem solving, Computer Configuration, Engineering, Utilities, Construction Administration, People Development, Team Management, Organization Change and Development, Able to lift, Warehouse Management Activities, Good attitude, Quantity Surveying, Good attitude, Accounting, Occupational Health & Safety Management Systems, Proficient in Microsoft Office (Word,Excel & Powerpoint), Cartography, Survey Analysis, Digital Advertising, Tesda NC-II Holder, Digital, Insulation Testing, Analysis, Tesda NC-II Holder, Knows how to operate blasting/painting equipment, QC Tools, Why-why Analysis, People Management, Tesda NC-II Holder, Computer Literacy, Heavy Equipment Maintenance, Driver, Outbound Logistics, Customer Engagement, Customer Experience Improving of, Hydraulic Studies, Electrical, mechanic technician, Sales, Food And Beverage Services, Machine Learning, Quality Control and Assurance, Account Management, helper, Computer Literacy, Computer Literacy, Computer Literacy, Computer Literacy, Computer Literacy, Computer Literacy, Computer Literacy, Computer Literacy, Quality System, Documentaries, Linux, microsoft windows, Java, Python, XML, SQL, Tech savvy, Driving Skills with license, Engineering, Basic Computer Skills, Inspection, Presentation Skills, Training Material Creation, Detail oriented, Driving, Detail oriented, Welding, Team Management, Creating / Improving Processes, Database, Organization Behavior, Administering, Career Counseling, SAFe, Workforce Analytics, Analysis, Purchasing, general affairs, Nursing, Teaching, Nursing, Patient Care, Teaching English as a Foreign Language (TEFL) arrangements, Medical, Patient Care, Team Management, Documentation and Record Keeping, Logistic Management, Driving, Analysis, Interperpersonal Skills, Flexible, defensive driving, Digital Advertising, Customer Service, Digital, Digital, Digital, Digital Advertising, Digital Advertising, Analysis, Financial Statements, Microsoft Excel, Call Center, Customer Service and Call Center, Data Gathering and Analytics, Call Center, Customer Service and Call Center, Data Gathering and Analytics, Microsoft Office Applications, excel/word/powerpoint, Detail oriented, Detail oriented, Computer Literacy, Computer Literacy, Computer Literacy, Computer Literacy, Computer Literacy, Computer Literacy, Computer Literacy, Computer Literacy, Technical Skills, Computer, Typing Skills, Safety, Ultrasound Machine Operation, Sales & Marketing, Tagging of Merchandise, Tesda NC-II Holder, Computer Literacy, Computer Literacy, Computer Literacy, Computer Literacy, Computer Literacy, Computer Literacy, Computer Literacy, Computer Literacy, Computer Literacy, Data Entry, Design Application, Design Application, Training, Service Desk, Computer Literacy, Computer Literacy, Computer Literacy, Computer Literacy, Computer Literacy, Computer Literacy, Computer Literacy, Computer Literacy, Computer Literacy, Computer Literacy, Computer Literacy, Computer Literacy, Computer Literacy, Computer Literacy, Computer Literacy, Computer Literacy, Knowledgeable in purchasing and canvassing processes, Computer Literacy, Computer Literacy, Computer Literacy, Computer Literacy, Computer Literacy, Computer Literacy, Computer Literacy, Computer Literacy, Gmail, Computer Literacy, Computer Literacy, Computer Literacy, Computer Literacy, Computer Literacy, Computer Literacy, Computer Literacy, Computer Literacy, TROUBLE SHOOTING, Network, Typing Skills, Finance and Accounts, Weld Examination Testing, Leadership Skills, Computer Literacy, Computer Literacy, Computer Literacy, Computer Literacy, Computer Literacy, Computer Literacy, Computer Literacy, Computer Literacy, Computer, Typing Skills, Taxation, Contract Management, Excellent PC skills particularly in MS Excel, Must have Strong computer organizational, Technical Skill, Office 365, Computer Literacy, Computer Literacy, Computer Literacy, Computer Literacy, Computer Literacy, Computer Literacy, Computer Literacy, Network Connectivity, Local Area Network LAN, Computer Literacy, Computer Literacy, Computer Literacy, Computer Literacy, Computer Literacy, Computer Literacy, Computer Literacy, Computer Literacy, Computer Literacy, Computer Literacy, Computer Literacy, Computer Literacy, Computer Literacy, Computer Literacy, Computer Literacy, Computer Literacy, Computer Literacy, Computer Literacy, MySQL or PostgreSQL, Linux OS, Apache, Node JS, api integration, React JS, Ant Design, Vuejs, HTML / CSS / Javascript, Product Tagging, Sales, Computer Literacy, Computer Literacy, Computer Literacy, Computer Literacy, Computer Literacy, Computer Literacy, Computer Literacy, Computer Literacy, Computer Literacy, Accounts Payable, Microsoft Excel, Quality Assurance, Automation Testing with Selenium, Kitchen Management, Customer Service, Inventory Control, Digitalization, Digital, Digital, Computer Literacy, Computer Literacy, Computer Literacy, Computer Literacy, Computer Literacy, Computer Literacy, Computer Literacy, Computer Literacy, Computer software and Hardware, Network, Digital Advertising, Computer Literacy, Computer Literacy, Computer Literacy, Computer Literacy, Computer Literacy, Computer Literacy, Computer Literacy, Computer Literacy, Computer software and Hardware, Digitalization, Digital, Digital, Reporting and Analysis, Reporting and Analytics, Computer Literacy, Computer Literacy, Computer Literacy, Computer Literacy, Computer Literacy, Computer Literacy, Computer Literacy, Computer Literacy, Computer Literacy, English communication skills, CSR Initiatives, CSR Initiatives, Computer Literacy, Computer Literacy, Computer Literacy, Computer Literacy, Computer Literacy, Computer Literacy, Computer Literacy, Computer Literacy, Sales, Sales Management, Sales Strategy, HubSpot, Language Training, Upskills training, Product Training, excel/word/powerpoint, Team Lead, Computer Literacy, Computer Literacy, Computer Literacy, Computer Literacy, Computer Literacy, Computer Literacy, Computer Literacy, Computer Literacy, Computer Literacy, Workforce Analytics, Accounting, Computer Literacy, Computer Literacy, Computer Literacy, Computer Literacy, Computer Literacy, Computer Literacy, Computer Literacy, Computer Literacy, Computer Literacy, Computer Literacy, Computer Literacy, Computer Literacy, Computer Literacy, Computer Literacy, Computer Literacy, Computer Literacy, Computer Literacy, Team Lead, Strong understanding of system integration concepts, Microsoft Office & Quickbooks, Computer Literacy, Computer Literacy, Computer Literacy, Computer Literacy, Computer Literacy, Computer Literacy, Computer Literacy, Computer Literacy, Product Training, Language Training, Upskills training, Computer Literacy, Computer Literacy, Computer Literacy, Computer Literacy, Computer Literacy, Computer Literacy, Computer Literacy, Computer Literacy, Typing Skills, Speed-typing, Data Entry, Driving Skills, Computer, Computer, Driving Skills with license, Computer, Customer Service, Certifications for OSCP, and SANS GCIH, GREM, GSEC, GPEN or similar, MS Excel, Financial Analysis, Financial Reporting, Agile Kanban, Atlassian JIRA, Confluence, Project Management, MS SQL Server - SSRS, PowerBI, Business Objects, AWS knowledge, MS SQL Server - SSRS, Business Objects, AWS knowledge, PowerBI, Java technology stack, Software Engineering, Business Process Analysis, End to End Project delivery, ERP, CRM Tools, E-commerce, Speed-typing, Data Entry, Automated Testing, Scrum, GIT, Quality Engineering, AWS, Software - Developer, Software - Analyst/Programmer, Developer Programmer, Software Engineer, Software & Applications Programmer, Computer Software, Javascript, Project Management and Coordination skills, Auditing, excel/word/powerpoint, SQL Commands, Computer, Java technology stack, Customer Service and Call Center, Payroll / Compensation & Benefits, timekeeping, Employee Engagement, Employee Grievance Management, HRM Knowledge and Expertise, Client Management, Customer Service Oriented, Salesforce Vlocity CPQ, CPQ Developer, Salesforce Vlocity CPQ, Salesforce Administrator, MS SQL Server - SSRS, power bi, Business Objects, AWS knowledge, Javascript, Python, CI/CD concepts, agile scrum, Monitoring of Maintenance tickets for TEBA and POP Sites and Updating LSD, Processing of COPE & Startrack Orders, Monitoring of NIE Stocks in Rush, Access Request approval request, Experience in troubleshooting/ supporting enterprise networking services & products, LAN, WAN, VoIP, Cisco, LAN, WAN, VoIP, Cisco, Knowledge in Philippine Labor Law on Payroll regulations and computations, Familiarity in Payroll and Timekeeping System, Experience in computation of final pay claim of resigned employees, Administering first aid treatments and providing medications to employees, Assisting injured employees to the nearest hospital, Provides assistance the Company Doctor with possible research and analysis to identify and prevent r, Monitor and record the patients condition, Any other related tasks that may be assigned, Selenium, Java, Microsoft Office Applications, MS Office Programs, Payroll Administration, Income Tax Returns, timekeeping, Auditing, excel/word/powerpoint, SQL Commands, Digital, Digital Advertising, Digital Advertising, Digital, Digital, Digital Advertising, Digital Advertising, Digital Advertising, Digital, Digital, Digital Advertising, Digital, Digital, Digital, Digital Advertising, Digital, Digital Advertising, Digital, Digital, payroll system, Sales, Auditing, excel/word/powerpoint, SQL Commands, Tech savvy, Java, HTML / CSS / Javascript, AJAX, AngularJS, JQuery, Gitlab, CRM, ERP, E-commerce, jira, Agile (scrum), Microsoft Office Applications, Intermediate Multimedia skills, Intermediate Microsoft Office skills, F2F training courses, Salesforce Vlocity CPQ, Vlocity cache mechanisms, Vlocity CPQ subject matter expert, Node JS, CPQ Developer, NIE/FOPS Rush Pick up/Delivery Orders, Patching, Installations, Terminations, Decommissioning, Active Equipment Pre Patching, Battery Infor, Monitoring of NIE Stocks in Rush, Digitizing and updating of floor plan, Processing and Raising of Joint Audit, 5+ years of WFM experience with managerial/ leadership experience, Thorough understanding of Contact Centre metrics and how they relate to performance and customer exp, Demonstrated delivery of improving schedule effectiveness., Demonstrated skills in one or more of the following areas: data analysis/visualization, forecasting,, Manager-level communication skills, including the ability to present analytics results and insights, Extensive experience with Microsoft suite of applications, focusing on Excel., Security operations, Incident Analysis and Incident Handling, Vulnerability Management, System Patching, Log Analysis, Intrusion Detection, Firewall Administration, Google AdWords, Digital marketing, Copywriting, Monitor, optimize network performance, and provide user support, Provide first level contact and convey network resolutions to corporate customer issues, Properly escalate unresolved queries to the next level of support, Track, route, and redirect problems to correct resources, LAN/ WAN Networking, VoIP, Cisco, Knowledge in Philippine Labor Law on Payroll regulations and computations, Familiarity in Payroll and Timekeeping System, Advance knowledge in Microsoft Office applications and tools, Administering first aid treatments and providing medications to employees, Assisting injured employees to the nearest hospital, Forecasting, Capacity Planning, Scheduling, Real Time Management, MS Office Literate, System Administration, Writing Business Requirement Document, Poster Design, Marketing, Canva, MS Office Literate, Zoom, MS Office Programs, Canva, Zoom, System Monitoring, Zoom, Canva, Social Media, Microsoft Office Applications, Zoom, Canva, Social Media, Microsoft Office Applications, Zoom, Canva, Social Media, Microsoft Office Applications, Digital Advertising, Digital Advertising, Digital, Digital Advertising, Digital Advertising, Digital, Digital Advertising, Digital Advertising, Digital, Digital, Call Center Skills, Digital, Digital, Citrix Virtual App, VMware Horizon, Microsoft Office 365, jira, DNS network, Firewall/proxy network, Micro Segmentation, Java, Frameworks (Struts or Spring or Hibernate), Databases (Oracle, MYSQL), Front-end technologies (HTML, CSS, JavaScript, AJAX), Frameworks (AngularJS, jQuery, SASS), Data transport XML/JSON, Back end technologies (SOAP and REST), Gitlab, ELK, Experience at implementing enterprise software (ERP, CRM, e-commerce) is preferred, Knowledge in managing JIRA is an advantage, Experience working in an Agile (scrum) environment is preferred, Advanced writing skills including reports, presentations & training documentation, Intermediate Microsoft Office skills, Excellent assessment skills, Intermediate knowledge of adult learning methodologies and instructional systems design processes, Salesforce Vlocity CPQ, Understanding of the Vlocity cache mechanisms, Salesforce Administrator, Platform Developer, NodeJS experience, Salesforce Industries CPQ Developer, Field Operations experience, Fiber Optic deployment, Engineering installation plans, Microsoft Excel, AutoCAD, Visio, Security operations, Incident Analysis, incident handling, Vulnerability Management, System Patching, Log Analysis, Intrusion Detection, Firewall Administration, Agile Kanban, Scrum frameworks, Atlassian JIRA, Confluence, Project Management, Basic SQL knowledge, MS SQL Server - SSRS, power bi, Business Objects, AWS knowledge, Microsoft Office Applications, ERP, CRM, E-commerce, Technical writing experience, LAN, WAN, VoIP, Cisco, LAN, WAN, VoIP, Cisco, APIs/Microservices, Postman and Newman or a similar API framework (i.e. Karate etc.), Javascript, Python, Scrum, GIT, CI tooling such as Jenkins / Bamboo / Team City, Familiarity in Payroll and Timekeeping System, Advance knowledge in Microsoft Office applications and tools, Familiarity with CRM systems and practices, Proficiency with computers, Administering first aid treatments and providing medications to employees, Assisting injured employees to the nearest hospital, Provides assistance the Company Doctor with possible research and analysis to identify and prevent r, Familiarity with CRM systems and practices, Proficiency with computers, Familiarity with CRM systems and practices, Proficiency with computers, Microsoft Office Application, Canva, Zoom, Freshdesk / Zendesk Platforms, Accounting Management, Typing Skills, Driving, Good knowledge in video editing. Knowledge in using Moviemaker, PowerDirector, Adobe Premier or Vega, Intermediate knowledge in graphics design and using Photoshop, Proficient in MS Office Applications (Excel, Word, PPT and MS Outlook), Accounts Payable, Accounts Receivable, General Accounting, Proficient knowledge of Image creation/customization/upgrades, Involved in operations support at L2/L3 level, Proficient Knowledge of Windows Operating Systems, Experience of optimizing Windows Desktop for use in a virtual environment, Documentation skills in referencing existing and developing new materials where required. Confluence, Advanced knowledge of registry, permissions, and drivers and software required, Understanding of Network (DNS, Firewall/proxy, Micro Segmentation). Storage Virtualizations, Databases (Oracle, MYSQL), Front-end technologies (HTML, CSS, JavaScript, AJAX), Frameworks (AngularJS, jQuery, SASS), Data transport XML/JSON, Back end technologies (SOAP and REST), GitLab and ELK, Must be graduate of Bachelor of Science in Environmental Science or any related technical course, Salesforce Vlocity CPQ, Understanding of the Vlocity cache mechanisms, Salesforce Administrator and Platform Developer certificates are highly desired, Ambition to be our Vlocity CPQ subject matter expert, NodeJS experience is highly desired, Zoom, Canva, Microsoft Office Applications, Presentations, NIE/FOPS Rush Pick up/Delivery Orders, Processing invoices for approvals for payments, Requesting for Materials Quotation from the Supplier, Processing EMF and Decommissioning of Racks and Facilities, Updating LSD for Field Ops works, Digitizing and updating of floor plan, Access Request approval request, Security operations, Incident Analysis and Incident Handling, Vulnerability Management, System Patching, Log Analysis, Intrusion Detection, Firewall Administration, Experience in Agile Kanban and Scrum frameworks, xperience in Atlassian JIRA & Confluence, Experience in Project Management, Basic SQL knowledge, MS SQL Server - SSRS, power bi, Business Objects, AWS knowledge, APIs/Microservices, Javascript, Python, Agile Scrum teams, GIT, CI tooling such as Jenkins / Bamboo / Team City, Typing Skills, Advanced knowledge/installation/configuration/maintenance/troubleshooting of, but not limited to, Typing Skills, Advanced knowledge/installation/configuration/maintenance/troubleshooting of, but not limited to:, designing, implementing, and supporting Microsoft Windows Server Features, Desktop operating systems, ERP, CRM, ecommerce, Typing Skills, Negotiation Skills, Hands on experience using Postman and Newman or a similar API framework (i.e. Karate etc.), Javascript, Python, Agile Scrum teams, GIT, CI tooling such as Jenkins / Bamboo / Team City, Familiarity in Payroll and Timekeeping System, Knowledge in Philippine Labor Law on Payroll regulations and computations, Typing Skills, Advance knowledge in Microsoft Office applications and tools, Software testing methodology, Unix Operating Systems such as Linux, Basic understanding of software development practices, Basic understanding of various API concepts such as REST API and SOAP API, Sales Planning, Lead Generation, Territory Management, Presentation Skills, Software testing methodology, Unix Operating Systems such as Linux, Basic understanding of various API concepts such as REST API and SOAP API, Telemarketing, Scripting skills are highly favored, Exposure to Windows based environments, A basic understanding of Mac OSX environment, Typing Skills, Driving Skills with license, Strategic Management, Sales Planning, Coaching Skills, driving skill with license, Customer Relationship Management, auditing skills, Reporting and Analytics, Presentation Skills, Design conceptualization, Product knowledge, Digital marketing, Social Media Management, Market And Opinion Research, Supplier Relationship Management, Agreements Sign-Off and Service Activation, FDA Compliance, Regulatory Monitoring, Quality Control, Quality Assurance, Inventory Management, FDA Compliance, Recruitment, Labor Compliance, Labor relations, Employee Engagement, File Management, Conduct Training Sessions, CEH, CISSP, CRISC, CISA, ECSA, CHFI, CFE, MCSE, CCNA or CCNP, Hands-on competence in Excel, PowerPoint, Avaya CMS and any WFM software, Solid fundamentals and conceptual clarity in WFM, Contact Centers and Finance, Advanced knowledge/installation/configuration/maintenance/troubleshooting of, but not limited to:, Project Management and Coordination skills, Providing support to the Accounting Department, CRM software (Zendesk Sell or SFDC preferred), React JS, REACT, Node JS, Python, C#, Vuejs, AngularJS, React JS, BPO Background, USRN/PH License, Advanced knowledge and work experience in Vendor Risk Management or related fields such as audit, IT, HIPAA, HITRUST, experience with anti-virus software, intrusion detection, content filtering, and firewalls, Basic scripting languages bash, powershell, python, perl, Industry certification such as the following: SANS (GCIH, GPEN, GWAT, GXPN, GCFA, GCFE, Good understanding in Large scale distributed systems, cloud computing (AWS/Azure), Good Knowledge in Deep Learning Algorithms such as CNN, RNN & LSTM, Handle client interaction and documentation, Solid fundamentals and conceptual clarity in WFM, Contact Centers and Finance., Hands-on competence in Excel, PowerPoint, Avaya CMS and any WFM software., Working knowledge of Excel, Minitab & Power BI, Experience in automation of aspects of Quality function, Lean Six sigma Black belt certified, Knowledge & experience of ISO, Agile methodology, Quality Assurance, KNOW HOW TO OPERATE COMPUTER, Accounts Payable, Accounts Receivable, General Accounting, Proficient knowledge of Image creation/customization/upgrades, Involved in operations support at L2/L3 level, Proficient Knowledge of Windows Operating Systems, Confluence and JIRA tools, Frameworks (Struts or Spring or Hibernate), Databases (Oracle, MYSQL), Front-end technologies (HTML, CSS, JavaScript, AJAX), Frameworks (AngularJS, jQuery, SASS), Data transport (XML/JSON), Back end technologies (SOAP and REST), GitLab and ELK, Enterprise software (ERP, CRM, e-commerce), Agile (scrum), Salesforce Vlocity CPQ, Quality Assurance, Customer Service, Technical Support, Helpdesk, Vlocity cache mechanisms, Salesforce Administrator, Platform Developer, Preferably with Field Operations experience, Working knowledge of equipment use to maintain data centers, Working knowledge of Fiber Optic deployment requirements, Working experience in any Database that keeps track of fiber infrastructure, Understand and able to interpret engineering installation plans, Sound understanding of telecommunications physical construction, Expertise in Excel, AutoCAD and Visio is an advantage, Security operations, Incident Analysis, incident handling, Vulnerability Management, System Patching, Log Analysis, Intrusion Detection, Firewall Administration, Agile Kanban, Scrum frameworks, Atlassian JIRA, Confluence, Project Management, MS SQL Server - SSRS, Business Objects, PowerBI, AWS knowledge, ERP, CRM, E-commerce, Agile Software Development, APIs/Microservices, Postman and Newman, API framework, Javascript, Python, CI tooling such as Jenkins / Bamboo / Team City, Philippine Labor Law on Payroll regulations and computations, Advance knowledge in microsoft office, good communication skills, Payroll and Timekeeping System, Software testing methodology, Unix Operating Systems such as Linux, API concepts such as REST API and SOAP API, Scripting skills, Software testing methodology, Unix Operating Systems such as Linux, Basic understanding of software development practices, Basic understanding of various API concepts such as REST API and SOAP API, Scripting skills are highly favored, Exposure to Windows based environments an advantage, A basic understanding of Mac OSX environment, Driving Skills, Advanced knowledge/installation/configuration/maintenance/troubleshooting of, but not limited to:, Holds 1-2 years of relevant experience, Business Components, Risk Assessment, MS Excel, Auditing, n/a, SAP, React JS, React Native, Node JS, Typing Skills, Computer Skills, Computer, Typing Skills, MS Office Skills, Feedmill Experience is an advantage, React Native, React.js, Node JS, Cypress.io, Electron, Customer Engagement, Customer Support, Project Management and Coordination skills, Network Administration, MS Office Literate, Advanced knowledge/installation/configuration/maintenance/troubleshooting of, but not limited to: Wi, trong computer and internet skills, including Microsoft Office suite, Proficient operational software experience with CRM software (Zendesk Sell or SFDC preferred), Microsoft Office Applications, Office 365, Microsoft Office & Quickbooks, Electrical Installation, Driving Skills with license, Java, Spring, Typing Skills, Project Management and Coordination skills, Project Management and Coordination skills, Project Management and Coordination skills, Project Management and Coordination skills, Project Management and Coordination skills, Project Management and Coordination skills, excel/word/powerpoint, Selenium, Cucumber, API Testing, SQL, Automation Testing with Selenium, React JS, JavaScipt, RESTful Web Services, SOAP API, Microsoft Office, Microsoft Excel, Accounts Payable, Accounts Receivable, General Accounting, Technical experience with Cloud VDI operation managing Azure Virtual Desktop / Windows Virtual Deskt, Experience designing the Azure Virtual Desktop architecture, Experience designing for user identities and profiles, Experience implementing and managing networking & storage for AVD, Experience creating managed pooled and personal VDI host pools, Forecasting, Capacity Planning, Scheduling, Real Time Management, VBA, MS Excel, SQL and/or MS Access, Frameworks (Struts or Spring or Hibernate), Databases (Oracle, MYSQL), Front-end technologies (HTML, CSS, JavaScript, AJAX), Frameworks (AngularJS, jQuery, SASS), Data transport XML/JSON, Back end technologies (SOAP and REST), GitLab and ELK, Clinic/Facility Management, jira, JIRA Agile, ERP, CRM, E-commerce, Patient Care, Salesforce Vlocity CPQ, Platform Developer, Salesforce Administrator, NodeJS experience, Field Operations experience, Working knowledge of equipment use to maintain data centers, Working knowledge of Fiber Optic deployment requirements, Working experience in any Database that keeps track of fiber infrastructure, Engineering installation plans, Expertise in Excel, AutoCAD and Visio, Security operations, Incident Analysis and Incident Handling, Vulnerability Management, Risk Management, Project Management, Process Controls, Continuous Control Monitoring, governance, Data Privacy and Audit, Data Analytics, System Patching, Log Analysis, Intrusion Detection, Firewall Administration, Agile Kanban and Scrum frameworks, Atlassian JIRA & Confluence, Project Management, SQL knowledge, MS SQL Server - SSRS, power bi, Business Objects, AWS knowledge, Java technology stack and relevant enterprise cloud products and infrastructures, Technical writing experience, Agile software development lifecycle experience, Systems and process thinking, with proven track record of quality, Strategic problem solving capabilities with an analytical approach, ERP, CRM, E-commerce, Software automated testing, GIT, CI tooling such as Jenkins / Bamboo / Team City, Javascript, Python, Knowledge in Philippine Labor Law on Payroll regulations and computations, Advance knowledge in Microsoft Office applications and tools, Familiarity in Payroll and Timekeeping System, Software testing methodology, Unix Operating Systems such as Linux, Basic understanding of various API concepts such as REST API and SOAP API, Content Creation, Management, Computer Configuration, knowledgeable in computer, Tech savvy, SQL, Web development, SQL, C#, SQL, C#, Web development, Computer Literacy, Creative Writing, ICD 10 coding, overall experience in a call center environment, experience managing large teams (80-100) in an operations or account manager role., Information Security/Risk Management experience, Experience in a regulated (financial, pharmaceutical, health care, etc.) industry, One or more of the following certifications is highly preferred: CEH, CISSP, CRISC, CISA, ECSA, CHFI, Experience with regulatory requirements including but not limited to PCI-DSS, ISO2700, HIPAA, etc., Risk Management, Internal Audit, risk advisory consulting, Risk Management Concepts, Microsoft Excel, Accounts Receivable, Microsoft Office, LAN, WAN, VoIP, Cisco, Forecasting, Capacity Planning and Scheduling, Real Time Management, MS Access, SQL, Processing invoices for approvals for payments, Post Fault Cost Recovery (Cable Damage Recovery), Processing of COPE & Startrack Orders, LAN, WAN, VoIP, APIs/Microservices, Postman and Newman, API framework (i.e. Karate etc.), Scrum, GIT, None, Computer Literacy, Microsoft Azure, Microsoft Office 365, Computer Literacy, Typing Skills, excel/word/powerpoint, Accounting, Auditing, Bookkeeping, Finance and Accounts, Billing and Collections, Labor relations, Recruitment, Employee Grievance Management, Electrical Installation and Maintenance, Building Maintenance, Analysis, Multimedia Applications, Drawing And Designing, Zoom, Canva, Social Media, Microsoft Office Applications, Driving Skills, Driving Skills with license, RISK IT, Risk Assessment, Risk Mitigation, Project Coordinator, Project Management and Coordination skills, good communication skills, Photoshop, Adobe Illustrator, Animation, Adobe Creative Suite, Adobe Flash, B2B community management, Business/ Finance/ Marketing, Sales, marketing or lead generation work, IT verticals, B2B digital marketing, Customer Service and Call Center, Adobe Illustrator, Adobe Creative Suite, Adobe Photoshop, InDesign, Premiere Pro, Content Creation, Digital Advertising, Microsoft Office Applications, Google Docs, Writing, Accounts Receivable, Financial Management, Microsoft Excel, Microsoft Office, LAN, WAN, VoIP, Accounts Payable, Accounts Receivable, General Accounting, Microsoft Office, Proficient knowledge of Image creation/customization/upgrades, Involved in operations support at L2/L3 level, Proficient Knowledge of Windows Operating Systems, Experience of optimizing Windows Desktop for use in a virtual environment, Thorough understanding of Active Directory, including replication and GPO, Documentation skills in referencing existing and developing new materials where required, Advanced knowledge of registry, permissions, and drivers and software required, Extensive knowledge of Windows operating systems patching, Understanding of Network (DNS, Firewall/proxy, Micro Segmentation), jira, Agile (scrum), Enterprise Software, Business Analyst, Understanding of the Vlocity cache mechanisms, Salesforce Administrator, Platform Developer, Vlocity CPQ subject matter expert, NodeJS experience, Preferably with Field Operations experience, Working knowledge of equipment use to maintain data centers, Working knowledge of Fiber Optic deployment requirements, Working experience in any Database that keeps track of fiber infrastructure, Understand and able to interpret engineering installation plans, Sound understanding of telecommunications physical construction, Expertise in Excel, AutoCAD and Visio is an advantage, Security operations, Incident Analysis, incident handling, Vulnerability Management, System Patching, Log Analysis, Intrusion Detection, Firewall Administration, Agile Kanban and Scrum frameworks, Atlassian JIRA & Confluence, Project Management, SQL knowledge, MS SQL Server - SSRS, power bi, Business Objects, AWS knowledge, Java technology stack, Enterprise software projects (BSS), Technical writing experience, Agile software development lifecycle experience, Systems and process thinking, with proven track record of quality, Strategic problem solving capabilities with an analytical approach, Familiarity in Payroll and Timekeeping System, Advance knowledge in Microsoft Office applications and tools, Knowledge in Philippine Labor Law on Payroll regulations and computations, APIs/Microservices, API framework (i.e. Karate etc.), Javascript, Python, Scrum, GIT, CI tooling such as Jenkins / Bamboo / Team City, GIT, CI tooling such as Jenkins / Bamboo / Team City, APIs/Microservices, Postman and Newman or a similar API framework (i.e. Karate etc.), MACHINE TROUBLE SHOOTING, Inventory, Symfony, PHP, Accounting, Sales, Sales, Communication Skills, Marketing, Design Application, Adobe, Market Analysis, Marketing, Microsoft Office Applications, UX, MAC and Windows proficiency, Good understanding on how Open source operating systems work (Linux) on a webhosting environment., Knowledgeable in front end development, Registered Nurse, Registered Nurse, Registered Nurse, Registered Nurse, Registered Nurse, Registered Nurse, Registered Nurse, Registered Nurse, Registered Nurse, Registered Nurse, Registered Nurse, Registered Nurse, Registered Nurse, Registered Nurse, Registered Nurse, familiarity in warehouse operations and inventory control practices, Bookkeeping, Accounting Services, ability to operate all equipment, Preferably with 2 years experience, Time Management, manager, computer literate and proficient in MS Office, Experienced Employees specializing in Maintenance/Repair, Computer Literate, Excellent time management skills, Computer Literate, Microsoft Office Applications, MS Office Proficient, Certified Public Accountant (CPA), Knows how to drive and must have a valid drivers license, Computer Literacy, Microsoft Office & Quickbooks, Spreadsheets, have knowledge in administrative functions, drive both automatic and manual transmission vehicles, work experience in web programming, work experience in web programming, Typing Skills, work experience in web programming, work experience in web programming, Good knowledge in video editing. Knowledge in using Moviemaker, PowerDirector, Adobe Premier or Vega, Intermediate knowledge in graphics design and using Photoshop, Proficient in MS Office Applications (Excel, Word, PPT and MS Outlook), Working knowledge in using Google Drive, Trello, Database and CRMs is an advantage but not required, Excellent verbal and written English communication skills including editing and proofreading work, w, Must be internet savvy, Hardware Troubleshooting, Software Troubleshooting, Hardware Troubleshooting, MS Office Literate, Quick in-depth qualitative analysis, Troubleshooting, Customer Service, Customer Service and Call Center, Team Management, Customer Service Data Entry, Payroll / Compensation & Benefits, Recruitment, Sourcing, Call Handling, Computer Literacy, Computer Literacy, Accounting, Bookkeeping, Microsoft Excel, Basic accounting and audit standards, Financial Management, Accounts Receivable, LAN, WAN, VoIP, Accounts Payable, Accounts Receivable, General Accounting, Proficient knowledge of Image creation/customization/upgrades, Involved in operations support at L2/L3 level, Proficient Knowledge of Windows Operating Systems, Experience of optimizing Windows Desktop for use in a virtual environment, Thorough understanding of Active Directory, including replication and GPO, Documentation skills in referencing existing and developing new materials where required, Advanced knowledge of registry, permissions, and drivers and software required, Extensive knowledge of Windows operating systems patching, Understanding of Network (DNS, Firewall/proxy, Micro Segmentation), Microsoft Excel, Forecasting, Capacity Planning and Scheduling, Real Time Management, MS Access, SQL, Frameworks (Struts or Spring or Hibernate), Databases (Oracle, MYSQL), Front-end technologies (HTML, CSS, JavaScript, AJAX), Frameworks (AngularJS, jQuery, SASS), Data transport XML/JSON, Back end technologies (SOAP and REST), GitLab and ELK, Enterprise software (ERP, CRM, e-commerce), Agile (scrum), Accounting, Understanding of the Vlocity cache mechanisms, Salesforce Administrator, Platform Developer, Vlocity CPQ subject matter expert, NodeJS experience, Preferably with Field Operations experience, Working knowledge of equipment use to maintain data centers, Working knowledge of Fiber Optic deployment requirements, Working experience in any Database that keeps track of fiber infrastructure, Understand and able to interpret engineering installation plans, Sound understanding of telecommunications physical construction, Expertise in Excel, AutoCAD and Visio is an advantage, 5+ years of WFM experience with managerial/ leadership experience, Thorough understanding of Contact Centre metrics and how they relate to performance and customer exp, Demonstrated delivery of improving schedule effectiveness, Demonstrated skills in one or more of the following areas: data analysis/visualization, forecasting, Manager-level communication skills, including the ability to present analytics results and insights, Extensive experience with Microsoft suite of applications, focusing on Excel., Software automated testing, GIT, CI tooling such as Jenkins / Bamboo / Team City, Javascript, Python, Familiarity in Payroll and Timekeeping System, Advance knowledge in Microsoft Office applications and tools, Knowledge in Philippine Labor Law on Payroll regulations and computations, MySQL or PostgreSQL, Linux OS, Apache, Node JS, api integration, React JS, Ant Design, Vuejs, HTML / CSS / Javascript, Must be graduate of Bachelor of Science in Environmental Science or any related technical course, Automotive Components and Parts Testing, Advanced knowledge/installation/configuration/maintenance/troubleshooting of, but not limited to, Advanced knowledge/installation/configuration/maintenance/troubleshooting of, but not limited to:, trong computer and internet skills, including Microsoft Office suite, Proficient operational software experience with CRM software (Zendesk Sell or SFDC preferred), trong computer and internet skills, including Microsoft Office suite, Proficient operational software experience with CRM software (Zendesk Sell or SFDC preferred), Advanced knowledge/installation/configuration/maintenance/troubleshooting of, but not limited to: Wi, Providing support to the Accounting Department, Network Administration, Feedmill Experience is an advantage, Sales, Sales, Sales, MACHINE TROUBLE SHOOTING, Inventory, Accounting, Driving Skills with license, Driving Skills with license, fix minor trouble, Driving Skills with license, Driving, ITIL Framework, Cisco Routers, Cisco Switches, Avaya, Firewall, Network Troubleshooting, Public Relations, Media Relations Communications, Corporate Communications Strategy, Web Publishing, Digital marketing, Social Media Management, Content Creation, Project Management skills, Organizing skills, Tax Laws, Analytic Function, SAP, Sourcing, Recruitment, Candidate Manager, Customer Service, Telephone Skills, Project Management and Coordination skills, Project Coordination, Project Documentation, Data Savvy, Technical, Analytical, and Service-Minded, Data Savvy, Technical, Analytical, and Service-Minded, Perform market and client research., Provide support assistance to sales and marketing departments, especially in project deliveries and, Assist in executing sales and marketing strategies and promotional activities., Assist in monitoring active marketing programs and suggest ways on developing and improving marketin, Adobe specifically After Effects and Premiere Pro, Adobe Photoshop, Illustrator, InDesign, Microsoft Office Applications, Microsoft Office Applications, Agency experience and an understanding of digital media planning and buying a plus ideally worked i, Microsoft Apps, excel/word/powerpoint, SAP, Tax Laws, SAP, Tax Laws, Zoom, Canva, Social Media, Microsoft Office Applications, Customer Service, SQL Database Administration, MS SQL Server, High Availability / Cluster, Disaster Recovery, Azure, Patching, Backup and Recovery, Customer Service, team leadership, Customer Service, IT Service Management, Operations Management, Customer Service, ITIL, Process Improvement, Customer Support, Financial Services Industry, Trading Support, Integration, Technical Support, TROUBLE SHOOTING, Customer Support, SQL, XML, JSON, Collateral, derivatives, DevOps, Build Tools and Processes, Teamcity, JENKINS, GIT, Docker, Software Development, Unit Testing, Cassandra - NoSQL, Oracle - RDBMS, Redis or Kafka, Messaging or Broker, Linux, DevOps, splunk, Prometheus, Grafana, GIT, Artifactory, Software Development, Docker, AWS, Linux, Python, Bash, Linux RedHat, Docker, Kubernetes, Splunk or Prometheus, Linux Environment, Linux RedHat, Python, Bash, Docker, Ansible, Salt, Splunk or Prometheus, team leadership, Infrastructure Engineer, Linux Environment, Linux, Linux RedHat, Docker, Kubernetes, Bash, Python, splunk, Prometheus, team leadership, Cloud Infrastructure Engineer, Mesos, Spinnaker, Kubernetes, AWS, Python, Cloud Infrastructure Engineer, Mesos, Kubernetes, Spinnaker, AWS, Python, team leadership, Back End Data Platform Engineer, Spark Jobs, Linux, Apache Iceberg, Apache Spark, Big data, SQL, RDBMS, Kubernetes, Docker, Mesos, Python, Java, Scala, Data Analytics and Platform Engineer, Linux Server, DevOps, GIT, Artifactory, splunk, Prometheus, Grafana, Docker, Python, Bash, Data Platform, Nursing, .Net Framework using C#, Nursing, Occupational Medicine, Occupational Safety and Health, Occupational Safety and Health, Occupational Safety and Health, Occupational Safety and Health, Occupational Safety and Health, Occupational Safety and Health, Occupational Safety and Health, Occupational Safety and Health, team leadership, Data Analytics and Platform Engineer, Linux Server, DevOps, GIT, Artifactory, Maven, Gradle, Software Development, Bash, Python, Computer Literate, Below the line marketing email, direct mail, sms, outbound marketing desirable not essential, Copy Writing, HTML / SQL knowledge, Data research and analysis techniques and tools, Development of relevant reports and presentation materials, Strong stakeholder management skills, Design, Working knowledge of Fiber Optic deployment requirements, Working experience in any Database that keeps track of fiber infrastructure, Photography, Understand and able to interpret engineering installation plans, Expertise in MS Office Tools, Visio and CAD is an advantage, Expertise in Excel and Visio is an advantage, Working knowledge of Fibre Optic deployment requirements, Working experience in any Database that keeps track of fibre infrastructure, Understand and able to interpret engineering installation plans, Driving, Computer Literate, Platform Systems Engineer, Linux, Bash, Python, Ruby on Rails, Docker, Kubernetes, Platform Systems Engineer, team leadership, Linux, Bash, Python, Kubernetes, Docker, Recruitment, Human Resources HR, Documentation, HTML / SQL knowledge, Data research and analysis techniques and tools, Development of relevant reports and presentation materials, Secretarial Skills, Strong stakeholder management skills, Copy Writing, Management principles and techniques as applied to marketing portfolios, Below the line marketing email, direct mail, sms, outbound marketing desirable not essential, React Native, System Administration, Presentation, Telemarketing, Workforce Analytics, Proven analytical, quantitative and deductive reasoning skills, Demonstrated experience in defining and/or creating reporting for operations, performance or risk, Strong working knowledge of database structures and associated reporting platforms, Strong computer skills (MS Excel in partiicular), Bookkeeping, Accounting Management, Microsoft Office Applications, Analytical Skills, Quality Control, Financial preparation and reporting experience, Product Management, Product Design, Architect, Software Developer, Python, Java, C, Golang, Javascript, ruby, Finance, Human Resources HR, Recruitment, An understanding of call center tools (ACD, IVR, CRM, Workforce Optimization tools, Etc.), Previous experience with ETL and visualization tools to enable business users to be self-sufficient, japanese language proficiency, Microsoft Office Applications, Copy Writing, HTML / SQL knowledge, Data research and analysis techniques and tools, Development of relevant reports and presentation materials, Strong stakeholder management skills, Power BI Developer, Qlikview, Verint, RPA Development, ACD, IVR, CRM, Workforce Optimization tools, SQL, SQL, SQL, SQL, SQL, Web development, SQL, C#, Web development, SQL, C#, Web development, SQL, C#, Web development, SQL, C#, Web development, SQL, C#, Web development, SQL, C#, SQL, C#, Web development, SQL, C#, Web development, SQL, C#, Web development, SQL, C#, Web development, SQL, C#, Web development, ACD, IVR, CRM, Workforce Optimization tools, Chat Support, Content Marketing, Social Media Marketing, Marketing Analysis, Google Analytics, Anti-Money Laundering AML, Community Management, Adobe Photoshop, Social Media Management, An understanding of call center tools (ACD, IVR, CRM, Workforce Optimization tools, Etc.), Demonstrated experience in defining and/or creating reporting for operations, performance or risk, Salesforce, ACD, IVR, CRM, Workforce Optimization tools, Working knowledge of Fiber Optic deployment requirements, Working experience in any Database that keeps track of fiber infrastructure, Understand and able to interpret engineering installation plans, Expertise in MS Office Tools, Visio and CAD is an advantage, Working knowledge of Fibre Optic deployment requirements, Working experience in any Database that keeps track of fibre infrastructure, Understand and able to interpret engineering installation plans, Sound understanding of telecommunications physical construction, Expertise in Excel and Visio is an advantage, Risk Management, Internal Audit, risk advisory consulting, Risk Management Concepts, Microsoft Excel, Accounts Receivable, Microsoft Office, LAN, WAN, VoIP, Accounts Payable, Accounts Receivable, General Accounting, Forecasting, Capacity Planning and Scheduling, Real Time Management, MS Access, SQL, Preferably with Field Operations experience, Working knowledge of equipment use to maintain data centers, Working knowledge of Fiber Optic deployment requirements, Working experience in any Database that keeps track of fiber infrastructure, Understand and able to interpret engineering installation plans, Sound understanding of telecommunications physical construction, Expertise in Excel, AutoCAD and Visio is an advantage, 5+ years of WFM experience with managerial/ leadership experience, Thorough understanding of Contact Centre metrics and how they relate to performance and customer exp, Demonstrated delivery of improving schedule effectiveness, Demonstrated skills in one or more of the following areas: data analysis/visualization, forecasting, Manager-level communication skills, including the ability to present analytics results and insights, Extensive experience with Microsoft suite of applications, focusing on Excel., Understanding of business reporting and data warehousing/data lakes preferred, 5+ years of WFM Reporting experience with managerial/ leadership experience, Experience in the Telecommunications or mass consumer sector is highly desirable, LAN, WAN, VoIP, LAN, WAN, VoIP, Familiarity in Payroll and Timekeeping System, Advance knowledge in Microsoft Office applications and tools, Knowledge in Philippine Labor Law on Payroll regulations and computations, Java, C, C++, .NET, or C#, Java, C, C++, .NET, or C#, Researching, Computer Literacy, Computer Literacy, Computer Literacy, Computer Literacy, Computer Literacy, Computer Literacy, Computer Literacy, Computer Literacy, Administrative Management, LMS, Inventory Management, Online Merchandising, Inventory Management, Online Merchandising, Purchasing, Computer Literacy, Human Resources HR, Computer Literacy, Accounting and administration, japanese language proficiency, Teaching, Programming, japanese language proficiency, Information technology, IT Audit, SOX Audit, Risk Analysis and Management, Machine Learning, Blade Design and Analysis, Maintenance of Machineries, Cleaning and Sanitation, Blade Design and Analysis, Driver, Driving Skills, Driving Skills with license, Driving, Programming / Writing Code, Embedded Software, Software Troubleshooting, Hardware Troubleshooting, Network Troubleshooting, Working knowledge of Fiber Optic deployment requirements, Working experience in any Database that keeps track of fiber infrastructure, Understand and able to interpret engineering installation plans, Expertise in MS Office Tools, Visio and CAD is an advantage, Working knowledge of Fibre Optic deployment requirements, Working experience in any Database that keeps track of fibre infrastructure, Understand and able to interpret engineering installation plans, Sound understanding of telecommunications physical construction, Expertise in Excel and Visio is an advantage, Risk Management, Internal Audit, risk advisory consulting, Risk Management Concepts, Problem Determination and Recovery, Problem Determination and Recovery, Accounts Receivable, problem solving, Financial Management, Microsoft Excel, Microsoft Office, Problem Determination and Recovery, LAN, WAN, VoIP, Accounts Payable, Accounts Receivable, General Accounting, Forecasting, Capacity Planning and Scheduling, Real Time Management, MS Access, SQL, Enterprise software (ERP, CRM, e-commerce), Agile (scrum), Preferably with Field Operations experience, Working knowledge of equipment use to maintain data centers, Working knowledge of Fiber Optic deployment requirements, Working experience in any Database that keeps track of fiber infrastructure, Understand and able to interpret engineering installation plans, Sound understanding of telecommunications physical construction, Expertise in Excel, AutoCAD and Visio is an advantage, 5+ years of WFM experience with managerial/ leadership experience, Thorough understanding of Contact Centre metrics and how they relate to performance and customer exp, Demonstrated delivery of improving schedule effectiveness, Demonstrated skills in one or more of the following areas: data analysis/visualization, forecasting, Manager-level communication skills, including the ability to present analytics results and insights, Extensive experience with Microsoft suite of applications, focusing on Excel., Computer Literacy, Computer Literacy, Understanding of business reporting and data warehousing/data lakes preferred, 5+ years of WFM Reporting experience with managerial/ leadership experience, Experience in the Telecommunications or mass consumer sector is highly desirable, LAN, WAN, VoIP, LAN, WAN, VoIP, Cisco, Familiarity in Payroll and Timekeeping System, Advance knowledge in Microsoft Office applications and tools, Knowledge in Philippine Labor Law on Payroll regulations and computations, An understanding of call center tools (ACD, IVR, CRM, Workforce Optimization tools, Etc.), Demonstrated experience in defining and/or creating reporting for operations, performance or risk, ACD, IVR, CRM, Workforce Optimization tools, Customer Communications, Computer Literacy, Computer Literacy, Computer Literacy, Computer Literacy, Computer Literacy, Computer Literacy, Computer Literacy, Computer Literacy, Computer Literacy, US Mortgage, Mortgage Underwriting, BPO Operations, PowerBI, Qlikview, Qliksense, Software Applications, Network Administration, Network Connectivity, Point of Sale, Reformatting, Local Area Network LAN, HTML / CSS / Javascript, 6 months of Healthcare BPO experience, 6 months of Healthcare BPO experience, Accounts Payable, Accounts Receivable, Treasury Bills, Taxation, Payroll / Compensation & Benefits, Computer Literacy, Computer Literacy, Computer Literacy, Computer Literacy, Computer Literacy, Zoom, Canva, Social Media, Microsoft Office Applications, Social Media, Computer Literacy, MS Office Literate, Import Export, Occupational Safety and Health, Occupational Safety and Health, Computer Literacy, Computer Literacy, Computer Literacy, Computer Literacy, Computer Literacy, Customer Service, Metadata, Data Management, MS TEAMS, JIRA, Confluence, PowerBI and Sharepoint Experience in MS Excel, Recruitment, Recruitment Efficiency, Computer Literacy, Computer Literacy, Computer Literacy, Computer Literacy, Computer Literacy, SEO Analytics, Computer Literacy, Computer Literacy, Computer Literacy, Computer Literacy, Computer Literacy, Communication, Communication, Communication, Communication, Computer Literacy, Computer Literacy, Computer Literacy, Computer Literacy, Computer Literacy, Assist in the management and maintenance of Care compliance frameworks, Conduct compliance audits including call listening, Be familiar with policies and procedures, as well as completing any associated training, Communication, Working knowledge of Fiber Optic deployment requirements, Working experience in any Database that keeps track of fiber infrastructure, Understand and able to interpret engineering installation plans, Expertise in MS Office Tools, Visio and CAD is an advantage, Working knowledge of Fibre Optic deployment requirements, Working experience in any Database that keeps track of fibre infrastructure, Understand and able to interpret engineering installation plans, Sound understanding of telecommunications physical construction, Expertise in Excel and Visio is an advantage, Internal Audit, Risk Management, risk advisory consulting, Risk Management Concepts, Accounts Receivable, Financial Management, Microsoft Excel, Microsoft Office, LAN, WAN, VoIP, Accounts Payable, Accounts Receivable, General Accounting, Forecasting, Capacity Planning and Scheduling, Real Time Management, MS Access, SQL, Preferably with Field Operations experience, Working knowledge of equipment use to maintain data centers, Working knowledge of Fiber Optic deployment requirements, Working experience in any Database that keeps track of fiber infrastructure, Understand and able to interpret engineering installation plans, Sound understanding of telecommunications physical construction, Expertise in Excel, AutoCAD and Visio is an advantage, SAP, 5+ years of WFM experience with managerial/ leadership experience, Thorough understanding of Contact Centre metrics and how they relate to performance and customer exp, Demonstrated delivery of improving schedule effectiveness, Demonstrated skills in one or more of the following areas: data analysis/visualization, forecasting, Manager-level communication skills, including the ability to present analytics results and insights, Extensive experience with Microsoft suite of applications, focusing on Excel., Administrative Work, Understanding of business reporting and data warehousing/data lakes preferred, 5+ years of WFM Reporting experience with managerial/ leadership experience, Experience in the Telecommunications or mass consumer sector is highly desirable, LAN, WAN, VoIP, Familiarity in Payroll and Timekeeping System, Advance knowledge in Microsoft Office applications and tools, Knowledge in Philippine Labor Law on Payroll regulations and computations, Computer Literacy, Computer Literacy, Computer Literacy, Computer Literacy, Computer Literacy, Computer Literacy, Computer Literacy, Computer Literacy, Computer Literacy, Computer Literacy, Mandarin Language Proficiency, Customer Service Oriented, Banking and Finance, License Psychologist, Accounting / Finance, Software Development, Supervision, Marketing, Certified Public Accountant, Design, Analysis, Computer Literacy, Computer Literacy, Computer Literacy, Computer Literacy, Computer Literacy, Computer Literacy, Computer Literacy, Computer Literacy, Computer Literacy, Computer Literacy, Assist in the management and maintenance of Care compliance frameworks, Conduct compliance audits including call listening, Be familiar with policies and procedures, as well as completing any associated training, Agile Kanban and Scrum frameworks, Atlassian JIRA & Confluence, Project Management, SQL knowledge, MS SQL Server - SSRS, power bi, Business Objects, AWS knowledge, An understanding of call center tools (ACD, IVR, CRM, Workforce Optimization tools, Etc.), Demonstrated experience in defining and/or creating reporting for operations, performance or risk, HTML / SQL knowledge, Copy Writing, Data research and analysis techniques and tools, Development of relevant reports and presentation materials, Strong stakeholder management skills, HTML / SQL knowledge, Copy Writing, Data research and analysis techniques and tools, Development of relevant reports and presentation materials, Strong stakeholder management skills, Working knowledge of Fiber Optic deployment requirements, Working experience in any Database that keeps track of fiber infrastructure, Understand and able to interpret engineering installation plans, Expertise in MS Office Tools, Visio and CAD is an advantage, Working knowledge of Fibre Optic deployment requirements, Working experience in any Database that keeps track of fibre infrastructure, Understand and able to interpret engineering installation plans, Sound understanding of telecommunications physical construction, Expertise in Excel and Visio is an advantage, Internal Audit, Risk Management, risk advisory consulting, Risk Management Concepts, HTML / CSS / Javascript, Adobe Photoshop, Accounts Receivable, Financial Management, Microsoft Excel, Microsoft Office, Graphic Designing, LAN, WAN, VoIP, Software QA Engineer, Front-end Developer, Back-end Developer, Preferably with Field Operations experience, Working knowledge of equipment use to maintain data centers, Licensed Pharmacist, Working knowledge of Fiber Optic deployment requirements, Working experience in any Database that keeps track of fiber infrastructure, Understand and able to interpret engineering installation plans, Sound understanding of telecommunications physical construction, Expertise in Excel, AutoCAD and Visio is an advantage, Knowledgeable with Accounting System, 5+ years of WFM experience with managerial/ leadership experience, Thorough understanding of Contact Centre metrics and how they relate to performance and customer exp, Demonstrated delivery of improving schedule effectiveness, Demonstrated skills in one or more of the following areas: data analysis/visualization, forecasting, Manager-level communication skills, including the ability to present analytics results and insights, Extensive experience with Microsoft suite of applications, focusing on Excel., Understanding of business reporting and data warehousing/data lakes preferred, 5+ years of WFM Reporting experience with managerial/ leadership experience, Experience in the Telecommunications or mass consumer sector is highly desirable, LAN, WAN, VoIP, Familiarity in Payroll and Timekeeping System, Advance knowledge in Microsoft Office applications and tools, Knowledge in Philippine Labor Law on Payroll regulations and computations, Computer Literacy, Computer Literacy, UnixLinux, SQL, Computer Literacy, Computer Literacy, Computer Literacy, Legal Writing, Public Speaking, problem solving, japanese language proficiency, Manufacturing, Interpretation, Computer Literacy, Computer Literacy, Computer Literacy, Computer Literacy, Computer Literacy, Internet, Social Media Advertising, Computer Literacy, Computer Literacy, Driving Skills, Computer Literacy, Computer Literacy, Computer Literacy, BPO experience, Billing and Collections, Typing Skills, Computer Literacy, Computer Literacy, Computer Literacy, Computer Literacy, Assist in the management and maintenance of Care compliance frameworks, Conduct compliance audits including call listening, Be familiar with policies and procedures, as well as completing any associated training, Line Balancing, Planning Skills, HTML / SQL knowledge, Copy Writing, Data research and analysis techniques and tools, Development of relevant reports and presentation materials, Strong stakeholder management skills, Working knowledge of Fiber Optic deployment requirements, Working experience in any Database that keeps track of fiber infrastructure, Understand and able to interpret engineering installation plans, Expertise in MS Office Tools, Visio and CAD is an advantage, Working knowledge of Fibre Optic deployment requirements, Working experience in any Database that keeps track of fibre infrastructure, Understand and able to interpret engineering installation plans, Sound understanding of telecommunications physical construction, Expertise in Excel and Visio is an advantage, Internal Audit, Risk Management, risk advisory consulting, Risk Management Concepts, Accounts Payable, Accounts Receivable, General Accounting, LAN, WAN, VoIP, Forecasting, Capacity Planning and Scheduling, Real Time Management, MS Access, SQL, Preferably with Field Operations experience, Working knowledge of equipment use to maintain data centers, Working knowledge of Fiber Optic deployment requirements, Working experience in any Database that keeps track of fiber infrastructure, Understand and able to interpret engineering installation plans, Expertise in Excel, AutoCAD and Visio is an advantage, 5+ years of WFM experience with managerial/ leadership experience, Thorough understanding of Contact Centre metrics and how they relate to performance and customer exp, Demonstrated delivery of improving schedule effectiveness, Demonstrated skills in one or more of the following areas: data analysis/visualization, forecasting, Manager-level communication skills, including the ability to present analytics results and insights, Extensive experience with Microsoft suite of applications, focusing on Excel., Understanding of business reporting and data warehousing/data lakes preferred, 5+ years of WFM Reporting experience with managerial/ leadership experience, Experience in the Telecommunications or mass consumer sector is highly desirable, LAN, WAN, VoIP, Accounts Receivable, Financial Management, Microsoft Excel, Microsoft Office, Familiarity in Payroll and Timekeeping System, Advance knowledge in Microsoft Office applications and tools, Knowledge in Philippine Labor Law on Payroll regulations and computations, Digital Advertising, Computer Literacy, Computer Literacy, Computer Literacy, Computer Literacy, Repairs and Maintenance, Computer Literacy, Computer Literacy, Design Application, Patient Care, Analysis, Computer, Computer Literacy, Computer Literacy, Computer Literacy, Computer Literacy, Computer Literacy, Computer Literacy, Computer Literacy, Computer Literacy, Registered Nurse, Computer Literacy, Computer Literacy, Computer Literacy, Computer Literacy, certificate, japanese language proficiency, Client Relationship Management, Computer Literacy, Computer Literacy, Computer Literacy, Computer Literacy, MS Excel, timekeeping, Recruitment, Scripting, Automation, Data Protection, Disaster Recovery, experience in performing business analysis in software engine, Asana, Trello Boards, Scrum Framework, Computer Literacy, Computer Literacy, Computer Literacy, Computer Literacy, Hands on experience with Cypress for API a massive plus, Excellent understanding of APIs/Microservices, Hands on experience using Postman and Newman or a similar API framework (i.e. Karate etc.), Advanced coding skills in multiple languages (JavaScript, Python etc.), Good knowledge of Scrum. Demonstrable experience of working in Agile Scrum teams., Software testing methodology, Unix Operating Systems such as Linux, An understanding of internet usage and practices, Clear knowledge and experience of CI/CD concepts. Proficient with Git, working knowledge in CI tooli, A basic understanding of Mac OSX environment, Agile Kanban and Scrum frameworks, Atlassian JIRA & Confluence, Project Management, Business Objects, SQL knowledge, MS SQL Server - SSRS, power bi, AWS knowledge, AS-IS and TO-BE business process analysis, jira, Agile (scrum), Install sound systems, security systems, and voice and data systems, Install lighting, electrical outlets, and circuit breakers., Install new lighting and ceiling fans., Assist in the management and maintenance of Care compliance frameworks, Conduct compliance audits including call listening, Be familiar with policies and procedures, as well as completing any associated training, PHP Frame Work, API, HTML / CSS / Javascript, MYSQL Queries, PostgreSQL Bug Reporting, PostgreSQL Client Applications, PostgreSQL Client Interfaces, MSSQL, Version Control, Linux OS, Shell Scripting, cmd, Powershell scripting, Agile Development Methodologies, An understanding of call center tools (ACD, IVR, CRM, Workforce Optimization tools, Etc.), Demonstrated experience in defining and/or creating reporting for operations, performance or risk, HTML / SQL knowledge, Copy Writing, Data research and analysis techniques and tools, Development of relevant reports and presentation materials, Strong stakeholder management skills, Working knowledge of Fiber Optic deployment requirements, Working experience in any Database that keeps track of fiber infrastructure, Understand and able to interpret engineering installation plans, Expertise in MS Office Tools, Visio and CAD is an advantage, Working knowledge of Fibre Optic deployment requirements, Working experience in any Database that keeps track of fibre infrastructure, Understand and able to interpret engineering installation plans, Sound understanding of telecommunications physical construction, Expertise in Excel and Visio is an advantage, Internal Audit, Risk Management, risk advisory consulting, Risk Management Concepts, LAN, WAN, Accounts Payable, Accounts Receivable, General Accounting, Forecasting, Capacity Planning and Scheduling, Real Time Management, MS Access, SQL, Preferably with Field Operations experience, Working knowledge of equipment use to maintain data centers, Working knowledge of Fiber Optic deployment requirements, Working experience in any Database that keeps track of fiber infrastructure, Understand and able to interpret engineering installation plans, Expertise in Excel, AutoCAD and Visio is an advantage, 5+ years of WFM experience with managerial/ leadership experience, Thorough understanding of Contact Centre metrics and how they relate to performance and customer exp, Demonstrated delivery of improving schedule effectiveness, Demonstrated skills in one or more of the following areas: data analysis/visualization, forecasting, Manager-level communication skills, including the ability to present analytics results and insights, Extensive experience with Microsoft suite of applications, focusing on Excel., Understanding of business reporting and data warehousing/data lakes preferred, 5+ years of WFM Reporting experience with managerial/ leadership experience, Experience in the Telecommunications or mass consumer sector is highly desirable, LAN, WAN, VoIP, Computer Literacy, Computer Literacy, Computer Literacy, Computer Literacy, TROUBLE SHOOTING, Medical Course Graduate, Claims Investigation, BPO experience, Registered Nurse, Sending Completed AsBuilts to GIS Team, Sign off AsBuilts for APM Level 1 with no Self Sign-off Rights (SSR) Privilege, Sending initial inquiry and response to Contractor about the discrepancy found in as builts, Install, maintain and repair electrical control, wiring, and lighting systems., Read technical diagrams and blueprints, Perform general electrical maintenance., Computer, Microsoft Office Applications, Experience with Windows Server Administration, Experience with Web and Mobile Development, Experience with DevOps, CI/CD process and tools, Project coordination and management skills, AWS Solutions Architecting background or skills, AWS Systems Operations background or skills, AWS Development background or skills, Clear and effective communication and presentation skills (verbal and written), CMS WordPress Drupal, E-Commerce Magento Woo Commerce, JS / Angular JS / React JS / Redux, Node JS, Scrum / DevOps, AWS Essentials / Architecting / Operations, Continuous Integration / Delivery Jenkins / CircleCI, Windows Server Administration IIS, .NET / C#, MSSQL, SEO and Analytics, Mobile / Cross-platform development, Seek out relevant data and key consumer insights to shape brand and digital strategy, Develop creative strategies for integrated digital campaigns, Initiate the planning process for campaign requirements, Front-end Development (mastery, speed, complexity), Back-end, API Development (mastery, speed, complexity), Quality of Output (minimal issues and bugs), Demonstrable experience as a warehouse operations assistan, Fine-tuned logistical techniques, Demonstrable experience as a warehouse operations assistan, Fine-tuned logistical techniques, Demonstrable experience as a warehouse operations assistan, Fine-tuned logistical techniques, Proficiency in debt collection software, A minimum of 2 years experience in sales, customer service, or telemarketing., Experience in developing and enacting debt recovery plans and strategies to prevent losses., Proficiency in debt collection software, A minimum of 2 years experience in sales, customer service, or telemarketing., Experience in developing and enacting debt recovery plans and strategies to prevent losses., Proficiency in debt collection software, A minimum of 2 years experience in sales, customer service, or telemarketing., Experience in developing and enacting debt recovery plans and strategies to prevent losses., experience in software development, Knowledge in Ticketing Support Services, Knowledge in ITIL Process, 1. Knowledge on Microsoft Windows Server 2. SQL 3. Java 4. API 5. Linux 6. MySQL, Previous experience as a warehouse supervisor or a similar management position., Strong working knowledge of warehouse operations and management., Proficiency in Microsoft Office and data entry software., Proficiency with Microsoft Office, Excellent computer literacy., Prior experience in administration would be advantageous., Solid understanding of data manipulation and schemas, Object Oriented php7, Front-end framework, React Native, Solid understanding of data manipulation and schemas, Object Oriented php7, Front-end framework, React Native, Java Developer, HTML / CSS / Javascript, CSS, PHP COBOL VB Java Programming, Java Developer, HTML / CSS / Javascript, CSS, PHP COBOL VB Java Programming, Training, Computer Literacy, Computer Literacy, Computer Literacy, Computer Literacy, Driving Skills with license, Loans, Loans, Microsoft Office Applications, Endorse copy of invoice to Accounts Payable, Sending Completed AsBuilts to GIS Team, Sending initial inquiry and response to Contractor about the discrepancy found in as builts, Sending of AsBuilts and Invoice status weekly report to contractors, Liaise with Project managers and Contractors regarding discrepancy and urgent matters, Reporting and Analysis, Forecasting, Capacity Planning and Scheduling, Real Time Management, MS Access, SQL, An understanding of call center tools (ACD, IVR, CRM, Workforce Optimization tools, Etc.), Demonstrated experience in defining and/or creating reporting for operations, performance or risk, HTML / SQL knowledge, Copy Writing, Data research and analysis techniques and tools, Development of relevant reports and presentation materials, Strong stakeholder management skills, Working knowledge of Fiber Optic deployment requirements, Working experience in any Database that keeps track of fiber infrastructure, Understand and able to interpret engineering installation plans, Expertise in MS Office Tools, Visio and CAD is an advantage, Working knowledge of Fibre Optic deployment requirements, Working experience in any Database that keeps track of fibre infrastructure, Understand and able to interpret engineering installation plans, Sound understanding of telecommunications physical construction, Expertise in Excel and Visio is an advantage, Internal Audit, Risk Management, risk advisory consulting, Risk Management Concepts, Accounts Receivable, Financial Management, Microsoft Excel, Microsoft Office, LAN, WAN, Accounts Payable, Accounts Receivable, General Accounting, Preferably with Field Operations experience, Working knowledge of equipment use to maintain data centers, Working knowledge of Fiber Optic deployment requirements, Working experience in any Database that keeps track of fiber infrastructure, Understand and able to interpret engineering installation plans, Expertise in Excel, AutoCAD and Visio is an advantage, 5+ years of WFM experience with managerial/ leadership experience, Thorough understanding of Contact Centre metrics and how they relate to performance and customer exp, Demonstrated delivery of improving schedule effectiveness, Demonstrated skills in one or more of the following areas: data analysis/visualization, forecasting, Manager-level communication skills, including the ability to present analytics results and insights, Extensive experience with Microsoft suite of applications, focusing on Excel., Understanding of business reporting and data warehousing/data lakes preferred, 5+ years of WFM Reporting experience with managerial/ leadership experience, Experience in the Telecommunications or mass consumer sector is highly desirable, Computer Literacy, Computer Literacy, Computer Literacy, Computer Literacy, problem solving, JavaScipt, Firebase, Docker Data Center, Kubernetes, AWS Amazon Web Services, React JS, Node JS, Laravel Framework, Computer Literacy, Computer Literacy, Computer Literacy, Computer Literacy, Computer Literacy, Computer Literacy, japanese language proficiency, Microsoft Office Applications, Computer Literacy, Computer Literacy, MS Office Programs, Communication Facilitation, Employee Onboarding, Administrative Work, Leadership Skills, Coaching Skills, Quality Assurance, Testing, SEO experience is a plus, Computer Literacy, Computer Literacy, Computer Literacy, Computer Literacy, Computer Literacy, Computer Literacy, Computer Literacy, Computer Literacy, Call Manager Express, Call Manager, HTML / CSS / Javascript, SQL, Java, API, Linux OS, MySql, Computer Architecture, Drafting of Letter, Excellent computer skills, especially typing., experience as a receptionist or in a related field., Competency in Microsoft applications including Word, Excel, and Outlook., Computer Literacy, Computer Literacy, Computer Literacy, Computer Literacy, HTML / CSS / Javascript, SQL, Java, API, Linux OS, MYSQL Queries, Java, API, Computer Literacy, Computer Literacy, Computer Literacy, Computer Literacy, Computer Literacy, Computer Literacy, Computer Literacy, Computer Literacy, Technical Writing, Computer Literacy, Computer Literacy, Computer Literacy, Computer Literacy, Call Handling, Medical Allied, Sales, Know how to drive but not require, Comprehensive and current knowledge of company offerings and industry trends, Computer, Microsoft Office Applications, Proficiency in debt collection software, A minimum of 2 years experience in sales, customer service, or telemarketing., Experience in developing and enacting debt recovery plans and strategies to prevent losses., sales customer service experience is an advantage, Knowledge in Website Development, Webhosting and Wordpress Content Management System is an advantage, minimum of 3 years hands on experience with Call Manager Express (CME), Call Manager, Cisco Softphones, UCS, Express Contact Center and other Cisco applications., A minimum of current CCNA/CCNP for Voice, or other higher Cisco certification, dministrative experience including office procedures and protocols., Excellent computer skills, especially typing., Knowledge in Open Source Technologies, Web Programming, Web Design or TCP/IP, programming is an advantage, Knowledgeable in LAN/WAN configurations, Knowledge in general purpose programming (PHP, C/C++, Java, Python, Visual, CPA, Internal Audit and Compliance, Admitted attorney of at least two years standing., Experience in drafting, negotiating and reviewing legal documents., Sending Completed AsBuilts to GIS Team, Sending initial inquiry and response to Contractor about the discrepancy found in as builts, Sign off AsBuilts for APM Level 1 with no Self Sign-off Rights (SSR) Privilege, Agile Kanban and Scrum frameworks, Atlassian JIRA & Confluence, Project Management, Business Objects, SQL knowledge, MS SQL Server - SSRS, power bi, AWS knowledge, Microsoft Office Applications, Encoding, Forecasting, Capacity Planning and Scheduling, Real Time Management, MS Access, SQL, An understanding of call center tools (ACD, IVR, CRM, Workforce Optimization tools, Etc.), Demonstrated experience in defining and/or creating reporting for operations, performance or risk, HTML / SQL knowledge, Copy Writing, Data research and analysis techniques and tools, Development of relevant reports and presentation materials, Strong stakeholder management skills, Presentation, Working knowledge of Fiber Optic deployment requirements, Working experience in any Database that keeps track of fiber infrastructure, Understand and able to interpret engineering installation plans, Expertise in MS Office Tools, Visio and CAD is an advantage, Working knowledge of Fibre Optic deployment requirements, Working experience in any Database that keeps track of fibre infrastructure, Understand and able to interpret engineering installation plans, Sound understanding of telecommunications physical construction, Expertise in Excel and Visio is an advantage, Internal Audit, Risk Management, risk advisory consulting, Risk Management Concepts, Accounts Receivable, Financial Management, Microsoft Excel, Microsoft Office, LAN, WAN, Preferably with Field Operations experience, Working knowledge of equipment use to maintain data centers, Working knowledge of Fiber Optic deployment requirements, Working experience in any Database that keeps track of fiber infrastructure, Understand and able to interpret engineering installation plans, Expertise in Excel, AutoCAD and Visio is an advantage, 5+ years of WFM experience with managerial/ leadership experience, Thorough understanding of Contact Centre metrics and how they relate to performance and customer exp, Demonstrated delivery of improving schedule effectiveness, Demonstrated skills in one or more of the following areas: data analysis/visualization, forecasting, Manager-level communication skills, including the ability to present analytics results and insights, Extensive experience with Microsoft suite of applications, focusing on Excel., Familiarity in Payroll and Timekeeping System, Advance knowledge in Microsoft Office applications and tool, Knowledge in Philippine Labor Law on Payroll regulations and computations, Computer Literacy, Computer Literacy, Computer Literacy, Computer Literacy, Experience with billing, processing payment, credit card payments or financial matters is desired, Experience with a telecommunications or mobile account is an advantage, Computer Literacy, Computer Literacy, Computer Literacy, Computer Literacy, Typing Skills, AutoCAD, GENERATE BOM, visio software, Registered Mechanical Engineering, Construction Engineering, Computer Literacy, Computer Literacy, Computer Literacy, Computer Literacy, Sales, Sales Management, Sales Strategy, Independence, Problem Analysis, Punctuality, Energetic, Excellent Interpersonal skills, Excellent ne, Considerable experience as a telemarketer prior to your promotion., Computer Literacy, Computer Literacy, Computer Literacy, Computer Literacy, Managerial Skills, Sales & Marketing Banking, Typing Skills, Typing Skills, year previous relevant experience, proficient on Microsoft office, year previous relevant experience, proficient on Microsoft office, Computer Literacy, Computer Literacy, Computer Literacy, Computer Literacy, Computer Literacy, Computer Literacy, Computer Literacy, Computer Literacy, Software testing methodology, Unix Operating Systems such as Linux, An understanding of internet usage and practices, Clear knowledge and experience of CI/CD concepts. Proficient with Git, working knowledge in CI tool, A basic understanding of Mac OSX environment, Agile Kanban and Scrum frameworks, Atlassian JIRA & Confluence, Project Management, Business Objects, SQL knowledge, MS SQL Server - SSRS, power bi, AWS knowledge, Computer Literacy, Computer Literacy, Computer Literacy, Computer Literacy, Driving Skills with license, Collection, Sales & Marketing Banking, timekeeping, Recruitment, Computer Literacy, Computer Literacy, Computer Literacy, Computer Literacy, Electrical, Clinical Experience, Experience in Medical Claims, SEO Copywriting, SEO experience is a plus, CRM, Telecom, Sales, Marketing Consulting, Computer Literacy, Computer Literacy, Computer Literacy, Computer Literacy, Zoom, Canva, Social Media, Microsoft Office Applications, Zoom, Canva, Social Media, Microsoft Office Applications, Computer Literacy, Computer Literacy, Computer Literacy, Computer Literacy, Technical / Functional Training, Technical Analysis, Technical Writing, Process Analysis, Software Development, Project Management Concepts, Typing Skills, Typing Skills, Selenium, Java, Coaching Skills, Leadership Development, Sales, Selling / Sales, Sales, URLs should always be SEO friendly, key elements that influences SEO ranking, years of experience in managing the Trade Marketing in an Electronic Appliances or Retail industries, Management skills, Must have successful sales experience in freight forwarding, customs brokerage or shipping., Supervision of the construction and repair of farm houses, Procurement and scheduling of day-old pullets / PS day old chicks / broiler day old chicks, Programmer, Java Certified Programmer, Must be proficient in English, proficient on Microsoft office, Accounting, Selenium, Automation Testing with Selenium, Agile Development Methodologies, Driving Skills with license, Driving Skills with license, Azure Kubernetes Services, Azure PaaS, Driving Skills with license, Driving Skills with license, Driving Skills with license, CRM Tools, Registered Nurse, Familiarity in Payroll and Timekeeping System, Strategic and Tactical Project Management, BPO/Call Center Experience, Customer Service Representative, Call Center, Customer Service Representative, Call Center, AS-IS and TO-BE business process analysis, Manage end to end project delivery, human resources management, HR Manager, Sending Completed AsBuilts to GIS Team, Sending initial inquiry and response to Contractor about the discrepancy found in as builts, Sign off AsBuilts for APM Level 1 with no Self Sign-off Rights (SSR) Privilege, Hands on experience with Cypress for API a massive plus, Excellent understanding of APIs/Microservices, Hands on experience using Postman and Newman or a similar API framework (i.e. Karate etc.), Advanced coding skills in multiple languages (JavaScript, Python etc.), Good knowledge of Scrum. Demonstrable experience of working in Agile Scrum teams., Software testing methodology, Unix Operating Systems such as Linux, An understanding of internet usage and practices, MS SQL Server - SSRS, power bi, Business Objects, AWS knowledge, Business Analysis, Business Analysis, Care compliance frameworks, Audit, Fraud Management, Change Delivery, Security, Compliance management, Risk Management, Forecasting, Capacity Planning and Scheduling, Real Time Management, An understanding of call center tools (ACD, IVR, CRM, Workforce Optimization tools, Etc.), Marketing Analysis, Working knowledge of Fiber Optic deployment requirements, Working experience in any Database that keeps track of fiber infrastructure, Understand and able to interpret engineering installation plans, Expertise in MS Office Tools, Visio and CAD is an advantage, Facebook Ads Manager, Copywriting, Google Ads, Google Dataflow, SEM, Social Media, japanese language proficiency, Clerical Administrative Skills, Labor relations, Client Relationship Management, SAP, Clerical Administrative Skills, Accounting, Bookkeeping Activities, Cost Analysis, Recruitment, Interview Skills, Short listing, Cold Calling, Manpower Planning, Deployment, Analytics, BPO/Call Center Experience, Strategic and Tactical Project Management, Call Center, BPO experience, AS-IS and TO-BE business process analysis, Manage end to end project delivery, Call Center, BPO experience, Sending Completed AsBuilts to GIS Team, Hands on experience with Cypress for API a massive plus, Excellent understanding of APIs/Microservices, Hands on experience using Postman and Newman or a similar API framework (i.e. Karate etc.), Advanced coding skills in multiple languages (JavaScript, Python etc.), Good knowledge of Scrum. Demonstrable experience of working in Agile Scrum teams, Software testing methodology, Unix Operating Systems such as Linux, An understanding of internet usage and practices, MS SQL Server - SSRS, power bi, Business Objects, AWS knowledge, Knowledge in managing JIRA is an advantage, Experience working in an Agile (scrum) environment is preferred, AS-IS and TO-BE business process analysis, Care compliance frameworks, Audit, Fraud Management, Change Delivery, Security, Compliance management, Risk Management, Forecasting, Capacity Planning and Scheduling, Real Time Management, ACD, IVR, CRM, Workforce Optimization tools, Accounting and administration, Computer Literacy, Software Applications, Market Analysis, Analysis, Electronics, Auto Cad, Power Supply, Technical Skill, Accounting Management, Accounting and administration, Accounting, Accounts Payable, Accounts Receivable, General Accounting, Microsoft Office proficient with intermediary to advanced knowledge in Excel, Knowledge of Oracle ERP will be added advantage, Experience in the Telecommunications or mass consumer sector is highly desirable, Strong relationship management and stakeholder engagement skills, 5+ years of WFM Reporting experience with managerial/ leadership experience, Excellent customer service attitude, Strategic and Tactical Project Management, Call Center, BPO experience, AS-IS and TO-BE business process analysis, Manage end to end project delivery, Experience working in an Agile (scrum) environment is preferred, human resources management, HR Manager, Sending Completed AsBuilts to GIS Team, Hands on experience with Cypress for API a massive plus, Excellent understanding of APIs/Microservices, Hands on experience using Postman and Newman or a similar API framework (i.e. Karate etc.), Advanced coding skills in multiple languages (JavaScript, Python etc.), Good knowledge of Scrum. Demonstrable experience of working in Agile Scrum teams, Software testing methodology, Unix Operating Systems such as Linux, An understanding of internet usage and practices, Typing Skills, Engineering, Electrical Installation and Maintenance, HRIS Applications, Job portal management, Excel Power, Presentation, MS Office, Experience working with CRM Systems, Experience in telecommunications services preferably in a client facing (sales) operations / deliver, Accounts Payable, Accounts Receivable, General Accounting, Financial control experience, Excellent excel skills, Experience in the Telecommunications or mass consumer sector is highly desirable, Strong relationship management and stakeholder engagement skills, 5+ years of WFM Reporting experience with managerial/ leadership experience, 5+ years of WFM experience with leadership experience, Excellent customer service attitude, Strategic and Tactical Project Management, Contract Laws, Property & Casualty Insurance, Solution Design, Selling / Sales, Negotiations, SAP, QuickBooks, MS Office Programs, SQL, Unix, Java, Experience working with CRM Systems, Accounts Payable, Accounts Receivable, General Accounting, Sending Completed AsBuilts to GIS Team, Experience in the Telecommunications or mass consumer sector is highly desirable, Strong relationship management and stakeholder engagement skills, 5+ years of WFM Reporting experience with managerial/ leadership experience, Software Applications, Market Analysis, Technical Skill, problem solving, Accounting Management, Accounting Operations, Software Applications, Bookkeeping Activities, Bookkeeping, Market Analysis, Technical Skill, problem solving, Computer Literate, Technical Skill, Hardware Troubleshooting, Network Connectivity, Interview Skills, Recruitment, Microsoft Office Call Handling, MS SQL Server - SSRS, power bi, Business Objects, AWS knowledge, Computer Literacy, Sale-Driven, Responds to Payments, Bill Enquires and complicated Bill Disputes, Consults with Management as needed to resolve difficult dispute cases, SQL, Unix, Java, Computer Literacy, Computer Literacy, CRM Tools, Microsoft SQL, Test Automation Software, Automated Testing technologies, Experience performing end-user training, Computer Literacy, Computer Literacy, Computer Literacy, Computer Literacy, Computer Literacy, Computer Literacy, Computer, Typing Skills, Computer Literacy, Communication Skills, problem solving, Presentation Skills, Computer Literacy, Customer Communication, Engineering, Computer Literacy, General Accounting, Microsoft, Driving Skills with license, excel/word/powerpoint, Computer Literacy, Computer Literacy, Computer Literacy, Computer Literacy, Computer Literacy, Typing Skills, Typing Skills, Computer Literacy, Computer Literacy, Computer Literacy, excel/word/powerpoint, Sales, Computer Literacy, Computer Literacy, Computer Literacy, Computer Literacy, LAN, WAN, Cisco, General understanding of network LAN, WAN, and VoIP, Accounts Receivable, Customer Service, Computer Literacy, Communication Skills, Microsoft Office & Quickbooks, CRM Tools, CRM Tools, CRM Tools, Computer Literacy, Computer Literacy, Computer Literacy, Tools and Technologies, Mechanic, Problem identification and troubleshooting, Web Designer/Development, Java Developer, PHP, Computer Literacy, Computer Literacy, Computer Literacy, experience in Retail business, sales, network developmen, Digital-related work experience, IT management experience, experience in operations, finance, sales, marketing and project management, Knowledgeable in database languages such as SQL, R, or Python, Certified Lean Six Sigma and has experience in project management, Knowledgeable in SAP, Excel, and Google Workspace, experience in LPG plant operations and related activities, Marketing experience, Knowledgeable in SAP, Excel, and Google Workspace, Computer Literacy, Computer Literacy, Computer Literacy, Microsoft SQL is a plus, Bookkeeping, Accounting Services, Customer Service, Troubleshooting Technical Issues, Computer Literacy, Computer Literacy, Computer Literacy, pharmacist, Recruitment, Computer Literacy, Computer Literacy, Computer Literacy, Computer Literacy, Computer Literacy, Computer Literacy, Strong working experience in the Xero Suite, including XPM, Xero Tax & Xero Workpapers (along with o, knowledge on using computerized Accounting System preferably SAP, knowledge on using computerized accounting systems preferably SAP, experience in preparation of financial reports and financial analysis on account balances, knowledge of office equipment, i.e. printer, fax machines, photocopiers, etc., proficient in basic MS Application and Tools, Adept in internal audit methodology and internal audit process, ISO 27001, Control Objectives for In, Experience as manager in f&b, meaningful and progressive external or internal audit experience, experience in Property/Building Management, experience in general practice of law from a reputable law firm or as in-house counsel of a corporat, experience with knowledge in property leasing and tenancy management, preferably with experience in, Great cooking skills and attention to detail, Strong sales and interpersonal skills, High level of proficiency in Microsoft Excel Knowledge, Computer Literacy, Computer Literacy, Computer Literacy, Experience in Managerial Position, Computer Literacy, Computer Literacy, Computer Literacy, Instalment Activity Statements (IAS), Proficiency in using Xero, and Xero Tax, Working knowledge on GST, BAS, and IAS, Xero and Microsoft Excel, Well versed in Recruitment Terminologies and have handled Data Analysis (stats) using a scalable ATS, Copywriting, Email Marketing, SAP, Site to Site VPN, Net and Asp.Net, C# MVC, Azure devops, Amadeus, GDS Global distribution system, Sabre, Tech savvy, Computer Literacy, Computer Literacy, Experience is not necessary but must have an openness and eagerness to learn, Working knowledge BAS, IAS & GST strong Australian bookkeeping experience., XPM, Xero Tax & Xero Workpapers, GST, BAS, IAS & other compliance-related functions, Xero and Xero Tax, GST, BAS, and IAS, Xero, and Xero Tax, Computer Literacy, Computer Literacy, Computer Literacy, Computer Literacy, Computer Literacy, Computer Literacy, Computer Literacy, Troubleshooting Technical Issues, Computer, experience as a Safety Officer in building construction, valid lifeguard license, experience in General Accounting/Audit, Computer Literacy, Presentation Skills, Order Management, Billing, Accounts Receivable, Accounts Payable, Bookkeeping, General Ledger Posting, Analytical Skills, Analytical Skills, Analytical Skills, Driving Skills with license, Computer Literacy, Computer Literacy, Computer Literacy, Experienced Employee specialized in Sales - Retail/General, nowledge of project management methodologies, experience in handling general accounting functions, preferably in the life insurance industry, knowledge in account reconciliation, experience in the recruitment, supervising staff, responsible for deterring criminal activity, Driving Skills with license, Communication Skills, Selling / Sales, Driving Skills with license, Computer Literacy, Report Writing, Driving Skills with license, Data Analysis, Order Management, Negotiating on the Sale, Computer Literacy, Computer Literacy, Computer Literacy, Extensive experience in the preparation of Australian income tax returns and BAS for Company, Trust,, Good proficiency in MS Office Excel and office management software, Ad Setup experience on Search (Google Ads, Bing Ads and Yahoo Search), Facebook and DV360, Experience with Google Ads and Analytics, Experience working with various BI tools (such as Tableau, Google Data Studio and Power BI), Proven knowledge of Office 365, Networking experience (Switching, Routers, Firewalls) (including VLANs and WIFI) and troubleshooting, 3CX certifications or equivalent would be highly beneficial., Databox and SEM Rush knowledge is a plus, Analytical Skills, Microsoft Office Applications, Research, Sales, excel/word/powerpoint, Javascript, Javascript, Node JS, Vuejs, PHP, MongoDB, AutoCAD, SolidWorks, Computer Literacy, SketchUp, 3D, Drawing And Designing, Computer Literacy, Computer Literacy, Microsoft Excel, Javascript, PHP, MongoDB, Vuejs, Node JS, Excel, Welding, Welding Metal Cutting, TIG welding, MIG welding, smaw, Spray Gun Painting, Compressors, Negotiation Skills, Technical Skill, Knows proper maintenance vehicles (example: schedule of change oil, air pressure of tires, break fl, Can drive automatic cars like Ford Everest, Fortuner, and the likes, Can drive L300, Kia K2500, Isuzu 4-wheel Elf, Very organized in documentation, Knowledgeable in construction materials, MS Office Literate, Strong knowledge in REST standards., MVC Design Patters and SOLID Programming, Good financial and analytical skills, Computer Literacy, Computer l, Computer Literacy, Sales, knowledgeable in Automation Testing, Java, Massage techniques, Business Ethics, Computer Literacy, Computer Literacy, Computer Literacy, Microsoft Office SAP, Microsoft Office Applications, Typing Skills, Computer Literacy, Computer Literacy, Computer Literacy, Technicak skills, Computer, Computer Literacy, Computer Literacy, Computer Literacy, Analysis, MS Office, MS Office Literate, MS Office Literate, Repairs and Maintenance, MS Office Literate, Accounting, Analysis, Analytical Skills, Microsoft Office Applications, Research, Computer Literacy, Computer Literacy, Computer Literacy, Microsoft Office Applications, 6-12 months TSR BPO/Call Center Experience is preferred, Typing, Computer Handling, Must have 1 year experience as CSR, Typing, Computer Literacy, Computer Literacy, Computer Literacy, SAP, SAP, Accounts Receivable Management, Collection, knowledge on ms office, OOP programming, HTML5, CSS3, Javascript, SQL databases, NoSQL, SASS and Angular., Strong foundation and knowledge of a variety of hardware, software, troubleshooting,, Strong foundation and knowledge of a variety of hardware, software, troubleshooting,, one (1) year as an audit staff in medium-sized institution (NGO, Cooperative or other institutions), one (1) year as an audit staff in medium-sized institution (NGO, Cooperative or other institutions), one (1) year as an audit staff in medium-sized institution (NGO, Cooperative or other institutions), programing, Software Applications, Accounting, Conflict resolution and Problem solver, Selling / Sales, TROUBLE SHOOTING, TROUBLE SHOOTING, Computer Literacy, Computer Literacy, SAP, Google Applications, Computer Literacy, Credit and Collection, Accounts Receivable, Computer Literacy, Computer Literacy, Computer Literacy, IVP, Experience using Microsoft Office applications and e-Learning software such as Articulate Storyline, Loans processing, Experienced Employee specialized in Customer Service, Troubleshooting, Computer Literacy, Advanced skills in Microsoft Office, particularly Excel., Computer Literacy, Computer Literacy, Computer Literate, Computer Literacy, Advance knowledge with the following technologies: Software Quality Assurance, Test Cases and Scenar, Computer Literacy, excel/word/powerpoint, excel/word/powerpoint, Presentation Applications like MS PowerPoint, Computer Literacy, Computer Literacy, Computer Literacy, Microsoft Office Applications, Sales, Lead Generation, Data Analysis, Hunter io, Lusha, Skrapp io, Technical Support, Technical Support, Office 365, Nursing, Marketing, Sales, Marketing, Call Center, Computer Literacy, Computer Literacy, Computer Literacy, Adobe Illustrator, Computer Literacy, Computer Literacy, Google Sheet, Microsoft Office Applications, Computer Literacy, Recording, HTML / CSS / Javascript, Analysis, Microsoft, excel/word/powerpoint, Computer Literacy, Computer Literacy, Computer Literacy, Automation Testing with Selenium, Typing Skills, Typing, Computer Literacy, Computer Literacy, Computer Literacy, Microsoft Office Applications, Design, Computer Literacy, Computer Literacy, Computer Literacy, Typing Skills, Typing Skills, Typing Skills, Microsoft Office Applications, Microsoft Office Applications, Microsoft Office Applications, Microsoft Office Applications, Computer Literacy, C#, .Net Framework, C#, .Net Framework, AWS Amazon Web Services, WebAPI, Oracle PL/SQL, SQL Server Reporting Services, Sales, Vuejs, Laravel Framework, SQL, My sql, Big Data Stack, Computer Literacy, Market Analysis, SketchUp / VRAY / PhotoShop, Adobe Illustrator, Video Editing, AngularJS, NextJS, Critical thinking, REACT, Writing, NodeJS or PHP, Creating Campaigns, PR Communications, Writing, PR, Selenium, Katalon, Jmeter, VSTS or Jira Zephyr, Appium, Robotium, Typing Skills, Typing Skills, Typing, Typing, Typing Skills, Editing, Content Creation, Microsoft Office Applications, Management skills, Multitasking and time management., Ability to manage expectations, Exceptional learning ability, Google Applications, UML Design, Agile, Agile Tester, C, C++, or Java, Java, Spring MVC, Springboot, Javascript, JQuery, REST APIs, Maven/Gradle, Bootstrap, Bash Scripting, Jenkins or other CI, user interface design, Graphic Design, Web Design, Agile Methodologies, Design Systems, Visual Web Development, Motion Design, SAP R/3, SD, MM, SAP Functional, Typing Skills, Typing Skills, Typing Skills, Typing Skills, Typing Skills, Power Point Presentations, Google Applications, Social Media, Copywriting, Video, Data Analysis, Leads Generation, Experienced in managing a team of admins, Experience supporting sales teams and working with CRMs (ex: HubSpot, Salesforce, etc.), contract ma, experience in Data-Driven/Process-oriented operations or Customer Service., dental procurement or inventory management, Zendesk, Zendesk, experience in renewals, customer success, Sales, Account Management, AWS, Azure API, Cloud Support, AWS, SAAS Application, PaaS, Cloud Support, Data Analysis, Power Point Presentation, Selling / Sales, Power Point Presentation, Selling / Sales, TSR, Technical Support Representative, Technical Support, must possess a Bachelor or College Degree in IT Computer related course, Technical Support, Technical Support, Typing Skills, Typing, DevOps, yaml, persuasion and negotiation, VPNs, Network Administration, System Administration, Sales, Analysis, Typing Skills, Typing, Typing Skills, Typing Skills, Typing Skills, Analysis, Analysis, Analysis, Creative Writing, Customer Segmentation, Safety Monitoring, Pollution Control Systems, Building Maintenance, Finance Strategy and Planning, Accounting, Payroll Tax, Programming / Writing Code, PHP, Node JS, HTML / CSS / Javascript, REACT, AngularJS, Vuejs, Network Administration, System Administration, Technical Support, MS Office Programs, Customer Satisfaction (CSAT), technical, Problem Classification, Management / Strategy, Computer Literacy, Computer Literacy, Marketing Skills, Relationship Management, WiX, Agile Development Methodologies, Troubleshooting, Analysis, Familiar with front end concepts (HTML, CSS and JS) and various locator strategies for frontend web, Software Testing, HTML / CSS / Javascript, RESTful Web Services, Java, Python, Selenium, Microsoft Office Applications, Gsuite, Certified Public Accountant (CPA), preferred, Field of auditing, accounting, marketing, Logistics Operations, Fleet Management, Architect Systems, Architect / Design / Solutionizing Activities, proficient typing skills, proficient in MS/Computer functions, Writing, Power Point Presentation, Selling / Sales, Power Point Presentation, Selling / Sales, Writing Business Requirement Document, MS Office Literate, MS Office Literate, MS Office Literate, Computer Skills, Comfortable in using computer, Needs Analysis, Computer Skills, Troubleshooting, Technical Support, Customer Service and Call Center, Typing Skills, Typing, Typing Skills, Typing Skills, Typing Skills, MS Office Literate, MS Office Literate, MS Office Literate, BPO Business Process Outsourcing, Excel Power, Computer Literacy, Driving Skills with license, analytical, TROUBLE SHOOTING, Customer Service, Financial Statement Preparation, MS Office Skills, Data Entry, MS Office Skills, Data Entry, MS Office Skills, Data Entry, MS Office Skills, Data Entry, Accounting Management, Customer Service, Computer, Technical/ Hard skills, MS Office Skills, Data Entry, MS Office Skills, Data Entry, technical, Computer Literacy, Recruitment, Customer Service, Order Management, Hospitals, Spanish, Gsuite, Paylocity, payroll software programs, Content Management, Content Management Systems Architecture, Marketing Campaign Analytics, Power Point Presentation, Selling / Sales, Hospitals, Sales, Project Management and Coordination skills, Presentation Applications like MS PowerPoint, Event Management, Recruitment Vendors, Microsoft Office, Mural, Slack, Zoom, Dropbox, HubSpot, CRM, Tools and Technologies, Tools and Technologies, Tools and Technologies, Typing Skills, Typing, Typing Skills, Typing Skills, Typing, Oracle, Microsoft Office Applications, Gsuite, SAP, Forecasting, Scheduling, Capacity Analysis & Planning, Reporting and Analysis, C Language, Linux OS, Analysis, Computer Literacy, Computer Literacy, Marketing Skills, Computer Literacy, willing to learn the systems process, Computer Literacy, Computer Literacy, Computer Literacy, Microsoft Office & Quickbooks, Google Suite, ERP, GAAP, Oracle, SAP, Analytical Skills, Microsoft Office Applications, Research, MS Office Literate, Sales, Must be knowledgeable in facilitating group meetings, Analysis and Reporting, Coaching Skills, Employee Communication, Engaging Employees in Policy / Process Implementation, MS Office Literate, MS Office Literate, MS Office Literate, Strategic Planning, SWOT Analysis, KRA/KPI knowledgeable, Must have an aviation maintenance experience and with current A&P License or any equivalent rating, Must have training and knowledge in aircraft maintenance procedures and practices in accordance wi, Analytical Skills, Customer Service and Call Center, Email Management, Calendar Management., travel management, Meeting Management, Tech savvy, Customer Satisfaction (CSAT), Customer Service, Power Point Presentation, Selling / Sales, Typing Skills, Typing Skills, Typing Skills, Sales, Sales, Counter Management, Inventories, Able to lift heavy objects, can work in a fast-paced environment, Inventory Management, Retail, Product knowledge, Warehouse Operations, Helpdesk, TROUBLE SHOOTING, Technical Support, Excel Power, With Good Attitude and can work in minimum supervision, Engine repair and troubleshooting, Tools and Technologies, Tools and Technologies, Computer Literacy, Knowledgeable in KRA/KPI, SWOT Analysis, Computer Literate, Computer Literacy, Driving Skills, Driving Skills, Driving Skills, Computer Literacy, auditing skills, Managerial Skills, Sales, Dispensing of Medicine, Understand sales performance, Installs and configures basic operating system including network properties, talent sourcing, BPO hiring, Excel, knowledge in using both traditional and non-traditional channels, Recruitment, Manufacturing, Preferred experience in Networking/LANs, TCP/IP protocol, Working knowledge of Mac, Android and Servers is a plus, Computer Literacy, Computer Literacy, Computer Literacy, Computer Literacy, Computer Literacy, C Language, Linux OS, Communication Skills, Sales, Sales, Sales, Sale-Driven, Sales, Computer Literacy, Tools and Technologies, C Language, Linux OS, Computer Literacy, Typing Skills, Typing Skills, Typing Skills, Typing Skills, Typing Skills, Typing Skills, highly organized, Programming / Writing Code, CCC Programming, JavaScipt, Online Teaching Platforms, Online Teaching Platforms, Online Teaching Platforms, Online Teaching Platforms, Computer Literacy, B2B experience, Seo, Presentation Skills, Typing Skills, software security method, Decision Making, automation skills, Typing Skills, Typing Skills, Typing Skills, Typing Skills, Typing Skills, Customer Satisfaction (CSAT), MS Office, Open Office Programs, Above Average Social Media Management Skills, Data Analysis, Research, Customer Service, Analysis, Market Analysis, MS Office Literate, MS Office Literate, MS Office Literate, WFM IEX Tableau PowerBI, Analytical Skills, Basic Knowledge in Labor Laws, Customer Service, Typing Skills, Typing Skills, Typing Skills, Typing Skills, Typing Skills, Data Analysis, Knowledge of Quality Standards, knowledge in accounting systems, MS Office Programs, knowledge in accounting systems, Customer Service, Technical Skill, Team Management, Sales in any Industry, Apple Operating System, Windows Operating System, Graphic Design, Industrial Design, Microsoft Office Applications, Navigating Apps, Navigation of simple apps, Tech savvy, Typing Skills, Typing Skills, Typing Skills, Typing Skills, Typing Skills, Programming / Writing Code, Computer Literacy, Computer Literacy, Multimedia, Video Editing, Motion graphics, Analysis, Negotiations, Typing Skills, Typing Skills, Typing Skills, Typing Skills, Typing Skills, Extensive knowledge of payroll functions, Excellent knowledge of MS Office, esp Excel, Knowledge on relevant policies and government regulations, Online Teaching Platforms, Typing Skills, Typing Skills, Typing Skills, Typing Skills, Typing Skills, Typing Skills, Computer Literacy, C Language, Linux OS, General Accounting, Taxation, Billing and Collections, Tech savvy, Typing Skills, Typing Skills, Typing Skills, Typing Skills, Typing Skills, Sales, Power Point Presentation, Selling / Sales, Manpower Planning, Deployment, Analytics, Software Applications, Market Analysis, Technical Skill, problem solving, Presentation Skills, Business to Business, Marketing Analysis, Typing Skills, Typing Skills, Typing Skills, Typing Skills, Typing Skills, MS Office Literate, MS Office Literate, MS Office Literate, MS Office Literate, Typing Skills, Typing Skills, Typing Skills, Typing Skills, Typing Skills, MS Office Literate, backend development, HTML/HTML5/CSS, Javascript, XML, JQuery, Bootstrap, PHP, Node JS, MySql, Basic web security, UI/UX Design, Java Developer, Python, Vuejs, AngularJS, Python, Docker Data Center, Django or Flask, SQL, Java and Kotlin, Android OS variations (4.4 and up), API, R and Python, .Net Core Programming, Microsoft .NET Framework, .Net Core 3 and 5, ASP.NET, C#, SQL Server, HTML, CSS and JavaScript frameworks, JQuery, MS SQL Server / MariaDB, Bootstrap, Minimum of 2 years formal working experience as ASP.NET Developer., At least 2+ years of working experience in .Net Core Programming., Proficient in developing applications using Microsoft .NET Framework, .Net Core 3 & 5., Proficient in developing applications using ASP.NET, C#, SQL Server, HTML, CSS &JavaScript framework, JQuery, CSS / HTML, MS SQL Server / MariaDB, Bootstrap, Typing Skills, Typing Skills, Typing Skills, Typing Skills, Typing Skills, Typing Skills, Typing Skills, Typing Skills, MS Office Literate, Email Clients, Data Analysis, Data Visualization, Database Reporting, Data Visualization, Business Intelligence, Data Analytics, Data Science, English as a Second Language (ESL), Sales, Customer Service, Hotel Operations, Data Warehousing, Data Integration, ETL, SQL, Customer Support Center, hotel sales, guest relations, Sales Compensation, Program Management, Sales Operations, Sales and Marketing, OTA, Hotels, MS Office Literate, MS Office Literate, MS Office Literate, Typing Skills, Typing Skills, Typing Skills, Customer Service, Typing Skills, Typing Skills, Typing Skills, Analytical Skills, Microsoft Office Applications, Research, Typing Skills, Typing Skills, Typing Skills, Typing Skills, Typing Skills, Computer Literacy, Computer Literacy, Typing Skills, Typing Skills, Typing Skills, Data Analysis, Computer Literacy, Automation using Enterprise Tools, SEO Analytics, Presentation Skills, front end development, Analysis, Analysis, Design Application, Six Sigma, Project Management, Typing Skills, Typing Skills, Typing Skills, Typing Skills, Typing Skills, Experience in Customer Service Rep, Software Applications, Market Analysis, Technical Skill, Software Applications, Market Analysis, Technical Skill, C++, Object Oriented Programming OOPS, MATLAB Software, Visual Basic, CRM Tools, .NET C# programming, MS SQL Server database (queries/design), Microsoft Team Foundation Server, troublesshooting, .NET C# programming, Test Automation, MS SQL Server database (queries/design), Microsoft Team Founda, Java J2EE, Oracle/SQL, html, javascript, .NET, Java/C#, Unit Testing, Code Review, MongoDB, Kafka, HTTP, gRPC, RESTful services, Angular, Bootstrap, Vue.js, HTML, CSS, Java, Maximo ICD, ABAP Development, BASIS Configuration, SAP ECC6, S4 HANA, Financial experience, IFRS 16 (REFX, IFRS 15, AP Opentext, IXOS, AA, SAP ECC6, S4 HANA, Materials Management (MM), Material Requirements Planning (MRP), Process Integrat, SAP ECC6, S4 HANA, Plant Maintenance (PM) and Project System (PS), SAP ECC6, S4 HANA, ORS, Sales Distribution (SD), C++, Java/C#, large scale distributed systems, micro-services architecture, event-streaming architecture,, Visual Basic, XML, SOAPUI / JSON, Database queries (Oracle and/or MS SQL), Project Management Concepts, Linux, Nifi, Kafka, Openshift, RHPAM, Software Management, Python, Vue.js, DevOps, C#, Microservices, .NET Core, Scrum/Kanban, Python/Django, CI/CD, SQL/Non-SQL database, Ansible, Linux OS (RHEL/CentOS), RESTful, JSON, (SCM, SA, SOX Audit, Project Management Concepts, MS Office Programs, Cyber security, General IT, Computer Network Security, Microsoft Office Applications, Healthcare Management, Nursing, Typing Skills, IP Addresses, VPN, IP Addresses, VPN, Tech savvy, Network, Graphic Design And Layouting, Adobe Illustrator, Adobe Photoshop, Adobe Premiere Pro, Adobe After Effects, Customer Service and Call Center, Analysis and Reporting, Scheduling, Real Time, Workforce Analytics, Workforce Planning, Training and Development, Training and Development, Labor relations, Employee Relations, Marketing, Sales, Sales Growth, Marketing, Sales, Sales Growth, Business Development, IP Addresses, VPN, front end development, back end, Computer Literacy, Microsoft Office Applications, Research, Sourcing, Selection, Recruitment, Targeted Selection, Lead Generation, Communication - Keeping a Customer informed of Progress and advising on Workarounds, Computer, Computer, Desktop Application, Sales, Market Analysis, Lead Generation, Driving Skills with license, Motorcycles, Patient Care, Clinical Diagnostics, Clinical Data Entry, Nursing, Customer Service, Tools and Technologies, Tools and Technologies, USRN licensed, Clinical Competence, Strong Clinical Knowledge, Typing Skills, Typing Skills, Typing Skills, Typing Skills, Account Receivable, Collections / Recovery, Typing Skills, Typing Skills, Typing Skills, Computer Literacy, C++, Customer Service, Customer Satisfaction (CSAT), Customer Service, Web Analytics, Computer, Verint, Ewfm, IEX, Microsoft Excel, Data Analytics, Microsoft Excel, Troubleshooting, Customer Satisfaction (CSAT), Claims Processing, Collections / Recovery, QuickBooks, Excellent written and oral skills in both English., UB04S, CMS 1500 Claims, Typing Skills, Typing Skills, Typing Skills, Troubleshooting, Typing Skills, Typing Skills, Recruitment, Recruitment, HR, HR, excel/word/powerpoint, Internet, Hardware, Operating System, Analytical Skills, Visualization, Application Development, Programming, Typing Skills, Medicines, Typing, Typing, Typing, Technical Supp, Typing Skills, Typing Skills, Typing Skills, Customer Relationship Management, Customer Service Oriented, Customer Service, Microft Office Applications, Technical Intelligence, Customer Service Oriented, technical, Sales, Microsoft Office & Quickbooks, Numerical Analysis, Customer Service and Call Center, Typing Skills, Troubleshooting, Typing Skills, Service Desk, Typing Skills, TSR, Typing Skills, Typing Skills, Typing Skills, C++, Typing Skills, Service Desk, Typing Skills, Typing Skills, Typing Skills, MS Office Literate, Microsoft Office Applications, Management / Strategy, Customer Service Representative, Customer Service, Tech savvy, Customer Service and Call Center, Tools and Technologies, Project Planning and Management, Typing Skills, Typing Skills, Typing Skills, Typing Skills, TSR, PHRN, C#,.Net and ASP.Net, C#,.Net and ASP.Net, Customer Service Oriented, Computer Literacy, Customer Communications, Software Testing, Real Time Systems, Customer Service Oriented, Customer Communications, Customer Service and Call Center, Customer Service, technical, Customer Service and Call Center, Customer Service and Call Center, Customer Service and Call Center, MS Office Literate, Customer Service and Call Center, Customer Service Oriented, Analytical Skills, Microsoft Office Applications, Research, Programming, Web Designer/Development, System Analysis, Customer Service and Call Center, Customer Service and Call Center, Customer Service and Call Center, Customer Service and Call Center, Customer Service Oriented, Customer Service Oriented, Customer Service Oriented, Customer Service and Call Center, Tools and Technologies, Tools and Technologies, TROUBLE SHOOTING, TROUBLE SHOOTING, TROUBLE SHOOTING, Customer Service Oriented, Should have BPO Experience (Specifically handled Voice Account), Packaging, Customer Service, Customer Service, Customer Service and Call Center, Computer Literacy, Customer Service and Call Center, Customer Service Oriented, Customer Service Oriented, Customer Service Oriented, Customer Service Oriented, Customer Service Oriented, Computer Literacy, Computer Literacy, Customer Service Representative, Computer Literacy, Computer Literacy, Java Developer, Microsoft Office Applications, Customer Service Oriented, RPA Tools Application of, Analytical Skills, Microsoft Office Applications, Research, Communication Skills, Customer Service Oriented, Customer Service Oriented, Customer Service Oriented, Customer Service and Call Center, Analytical Skills, Microsoft Office Applications, Research, Tools and Technologies, Tools and Technologies, customer service representative, Customer Service and Call Center, Customer Service Representative, Typing Skills, Typing Skills, Typing Skills, negotation, Customer Service Representative, Technical Skill, Telecom Network Testing Tools, Sales / CRM, Technical Assessment, Telemarketing, Customer Service Oriented, Customer Service Oriented, Typing Skills, Typing Skills, Typing Skills, Encoding, Customer Service and Call Center, Computer, Sales, Recruitment, Sourcing, Database, Candidate Management, Recruitment, Sourcing, Interviewing, Database, Presentation, technical, Customer Service and Call Center, Customer Service Oriented, Communication - Keeping a Customer informed of Progress and advising on Workarounds, Customer Service Oriented, Computer Literate, Customer Service Oriented, Customer Service and Call Center, Human Resources HR, Customer Service, Customer Service and Call Center, Customer Service, Customer Service, Customer Service and Call Center, Organization Skills, Time management skills, Tools and Technologies, Customer Service Oriented, Customer Service and Call Center, Typing Skills, Typing Skills, Typing, Typing Skills, Typing Skills, Customer Service and Call Center, Should have BPO Experience. (Outbound/Sale Experience is an Advantage), Tech savvy, Customer Service, Customer Service and Call Center, Customer Service Oriented, Customer Service and Call Center, Must have 3 years of experience, Customer Service and Call Center, Customer Service and Call Center, Customer Service Representative, PHP, Java, HTML / CSS / Javascript, Customer Service Oriented, Customer Service Representative, Internet Browsing, MS Office Skills, MS Office Software, ASP.NET/.NET, C#, MVC, Web-Dev languages (HTML5, CSS, JS (JavaScript)), SQL Server, PL/SQL, MySQL or Oracle, JS Frameworks (Bootstrap or similar), Microsoft Azure or any similar cloud technologies (like, AWS, Google Cloud), PHP, HTML, CSS, JavaScript, jQuery, AJAX, JSON, C#, SQL Programming (such as SQL Server, PL/SQL, MySQL or Oracle), Customer Service Oriented, Customer Service Oriented, Typing Skills, Typing Skills, Microsoft Azure Stream Analytics, Systems Development, project development, Agile Scrum teams, Typing Skills, Typing Skills, Typing Skills, Typing Skills, technical, Customer Service Representative, Collection, MS Office Literate, MS Office Literate, Computer Literacy, Network Connectivity, Hardware Asset Management, Computer Hardware Assembly, Support for Data Centers, Support for Networks, Computer, Computer, Computer Literacy, Computer Literacy, Research, Writing, Copy Editing, Social Media Administration, Social Media Management, Social Media Platforms, Social Media Engagement, CUSTOMER SERVICE REPRESENTATIV E, QuickBooks, Customer Service and Call Center, Computer Literacy, Computer Literacy, MS Office Literate, Computer Literacy, MS Office Literate, Customer Service and Call Center, Computer Literacy, Customer Service and Call Center, Computer Literacy, Analytical Skills, Microsoft Office Applications, Research, SQL, Python, GraphQL, TROUBLE SHOOTING, Troubleshooting, Troubleshooting, Computer Literacy, Computer Literacy, Computer Literacy, Typing Skills, Typing Skills, Typing, MS Office Literate, Basic Computer Skills, Computer Literacy, Computer Literacy, Should be proficient in MS Word & Excel, Should have the ability to conduct interviews and screening through high volume of resumes, Should have advanced identifying skills and competencies which match client requirements, Computer Literacy, Typing Skills, Typing Skills, Typing Skills, Sales, Lead Generation, Customer Communications, Customer Service, Computer Literacy, Computer Literacy, Computer Literacy, Computer Literacy, Computer Literacy, SQL Coding, Agile Development Methodologies, My sql, Typing Skills, Typing Skills, Typing Skills, Typing Skills, Typing Skills, Customer Service, technical, Data Visualization, Analysis, Process Management, Process Analysis, Spread Sheet, Word Processing, Flowcharting, Technical Writing, Process Mapping, Basic Computer Skills, WFM Tools, Medical Data Entry, Coding Skills, Data Analysis, Typing Skills, Typing Skills, Customer Service, Customer Communications, Communication Skills, Basic Computer Skills, Payroll / Compensation & Benefits, IT, technical, Human resources, IT General, Typing Skills, Typing Skills, Typing Skills, Typing, Typing Skills, Typing Skills, Typing Skills, Typing Skills, Typing Skills, Typing Skills, Basic Computer Skills, technical, Tech savvy, Tech savvy, Payroll / Compensation & Benefits, Basic Computer Skills, MS Office Literate, .net, HTML5, CSS3, JavaScript, TypeScript, JQuery, ReactJS, SQL Server, NoSQL, PL/SQL, MySQL or Oracle, costumer service, Computer Literate, Tech savvy, Tech savvy, Technical Skill, Typing Skills, Typing Skills, Typing Skills, Typing Skills, Typing Skills, Basic Computer Skills, Sales, Basic Computer Skills, Basic Computer Skills, MS Office Literate, MS Office Literate, MS Office Literate, Sales, Sales, Finance, Finance, Client Management, Client Management, MS Office Literate, Logistics / Materials Handling, Communication Skills, Accounting, Customer Communications, technical, Management, Customer Service, Report Generation, Reporting and Analytics, Customer Service, technical, technical, Basic Computer Skills, Basic Computer Skills, MS Office Literate, Planning Skills, Power BI Developer, ETL Development, SQL, MS Office Literate, Customer Engagement, Customer Engagement, Analysis, Social Media Marketing, Content Creation, Design, Data Analytics, Basic Computer Skills, Basic Computer Skills, Computer Literacy, Tech savvy, Supply Chain / Materials Management, Accounts Payable, Reconciliation, Computer Literacy, Communication - Keeping a Customer informed of Progress and advising on Workarounds, Basic Computer Skills, technical, Service Desk, Technical Skill, Service Desk, Technical Support, Service Desk, Technical Support, Service Desk, Technical Support, Service Desk, Technical Support, technical, Computer Literacy, MS Excel, Typing Skills, Typing, Typing Skills, Typing Skills, Typing Skills, Typing Skills, Typing Skills, Typing Skills, Typing Skills, Accounts Payable, Technical Articles Writing, Communication Skills, Stress Management, Accounting, Accounting, Communication Skills, Management Skill, Analytical Skills, Multi-tasking skills, Critical Thinker, Adaptability, Computer, Tech savvy, MS Office Literate, Basic Computer Skills, problem solving, Recruitment, Multi-tasking skills, Order to Cash, cash application, Accounting, Tech savvy, Technical Skill, Management Skill, Accounts Receivable, Accounting, Communicating with Servers, Technical Analysis, ORGANIZATION SKILL, Component Identification, Customer Service and Call Center, Accounts Receivable, General Accounting, Time Management, Analysis, Multi-tasking skills, Telecommunications, at least 3 years of pre-sales and project management, as well as expertise in ICT solutions, Call Center, Call Handling, Call Center, Response Time, Microsoft Office Applications, Customer Service and Call Center, Computer Aided Design, Accounts Receivable, Multi-tasking skills, Customer Communications, Analysis and Reporting, MS Office Skills, Communication Skills, Attention to Detail, Attention to Detail, Tech savvy, Accounts Receivable, Analysis and Reporting, Communication Skills, General Accounting, Analysis, Due Diligence, Financial Modeling, Discounted Cash Flow Model DCF, Research, Feasibility Study, Analysis and Reporting, Critical thinking, Writing, Analysis, Discounted Cash Flow Model DCF, Writing, Operations, Budgeting, Forecasting, Efficient Problem Solving, Accounts Receivable, Sales, Patient Care, Detail oriented, Customer Service, Accounts Receivable, Customer Service, Analysis, Accounting, Computer Literacy, team player, Attention to Detail, Typing Skills, Typing Skills, Network Administration, Server Administration, CCNA Routing and Switching, Typing Skills, Security Firewalls, Kubernetes, Linux Environment, Python, Java Springboot, Business Analysis, Testing, Quality Assurance, Analytical Skills, Computer Literacy, Agile Development Methodologies, Waterfall Methodology, Scrum Framework, Project Management Concepts, Typing Skills, Typing Skills, Typing Skills, Typing Skills, Typing Skills, BPO Business Process Outsourcing, Communication Skills, Accounts Receivable, General Accounting, Call Center, Analysis, Communication Skills, Attention to Detail, Tech savvy, Computer, Accounting, Communication Skills, Communication Skills, Typing Skills, Analysis and Reporting, Critical Thinker, Typing Skills, Typing Skills, Typing Skills, Typing Skills, Typing Skills, Typing Skills, Typing Skills, Typing Skills, Typing Skills, Management, Accounts Receivable, Customer Service, Computer Skills, record to report, Typing Skills, Critical thinking, Critical thinking, cash application, Accounting, Computer Literacy, Communication Skills, Typing Skills, Typing Skills, Typing Skills, Typing Skills, problem solving, chat and email, Communication Skills, Finance, Accounting, Computer, Accounts Receivable, Communication Skills, Typing Skills, Critical thinking, Decision Making, Medical Billing, Claims Processing, denial management, Healthcare BPO, Back Office, Communication Skill, Attention to Detail, Finance and Accounts, Financial Analysis, W Ord, Excel Power, Typing Skills, Accounting, Miscrosoft Office, Customer Service, excel/word/powerpoint, Accounts Receivable, Accounting, Attention to Detail, Communication Skills, Technical / Functional Training, Tech savvy, Accounts Receivable, Communication Skills, Accounting, SAP ABAP Development, Attention to Detail, Attention to Detail, Attention to Detail, developer, Practical knowledge of Oracle e-Business Suite would be preferred., Oracle E-Business Suite, Accounting, Taxation, Payables, Billing and Collections, Bookkeeping, Accounts Receivable, pivot table, V-Look Up, Customer Care, pivot table, V-Look Up, Customer Care, pivot table, V-Look Up, Customer Care, Accounting, Communication Skills, Typing Skills, Analysis, Analysis, Typing Skills, Customer Communication, Typing Skills, Patient Care, Typing Skills, Typing Skills, Typing Skills, Tech savvy, Tech savvy, Marketing, Technical Support, UB04 Forms, Marketing, Accounts Receivable, Accounting, Communication Skills, Attention to Detail, Attention to Detail, Computer Literacy, Miscrosoft Office, Attention to Detail, Attention to Detail, Communication Skills, Customer Service, Attention to Detail, Accounts Receivable, Accounting, Attention to Detail, Attention to Detail, Technical Skills, Vlookup, Excellent problem-solving skills, Excellent problem-solving skills, Excellent problem-solving skills, Excellent problem-solving skills, Accounts Receivable, BPO Business Process Outsourcing, Accounting, Communication Skills, Typing Skills, Attention to Detail, Attention to Detail, MS Office Literate, MS Office Literate, BPO Business Process Outsourcing, Accounts Receivable, General Accounting, Sales, Finance, Client Management, Communication Skills, Typing Skills, Attention to Detail, Attention to Detail, Communication Skills, Critical Thinker, Attention to Detail, Sales, Finance, Client Management, Attention to Detail, BPO Business Process Outsourcing, Accounts Receivable, Accounting, QuickBooks, Communication Skills, Communication Skills, Typing Skills, Attention to Detail, Typing Skills, Attention to Detail, Miscrosoft Office, SAP, Communication Skills, Communication Skills, Communication Skills, BPO Business Process Outsourcing, cash application, Attention to Detail, Accounting, Attention to Detail, Attention to Detail, Attention to Detail, Negotiation Skills, Analytical Skills, Field Marketing, Event Management, Partner Relationship Mgmt, Communication Skills, Attention to Detail, Attention to Detail, Attention to Detail, Accounts Receivable, BPO Business Process Outsourcing, record to report, Accounts Receivable, credit and collections, BPO Business Process Outsourcing, Accounts Payable, BPO Business Process Outsourcing, General Accounting, Cybersecurity, WAF working and implementation, Java Developer, Microservices, MongoDB, Communication Skills, Attention to Detail, Attention to Detail, Attention to Detail, Accounts Receivable, Typing Skills, Logistics / Materials Handling, BPO Business Process Outsourcing, General Accounting, MS Office Programs, Selenium, Java, Sales, Sales Management, Sales Strategy, Communication Skills, Communication Skills, Attention to Detail, Typing Skills, Customer Relationship Management, Customer Relationship Management, Attention to Detail, Detail oriented, Attention to Detail, Analysis, Analysis, problem solving, Attention to Detail, Attention to Detail, Communication Skills, Attention to Detail, Attention to Detail, Attention to Detail, Call Handling, Customer Service, Accounts Receivable, Encoding, Accounting, Detail oriented, Detail oriented, Communication Skills, Analytical Skills, Analytical Thinking, Analytical Skills, Accounts Receivable, BPO Business Process Outsourcing, General Accounting, Communication Skills, Detail oriented, Detail oriented, Detail oriented, Patient Portals, Interactomics, Patient Care, Communicating with Servers, Patient Care, Communicating with Servers, Computer Literacy, Claims Processing, Claims Management, Healthcare, Claims Processing, Claims Management, Healthcare, Communication Skills, Miscrosoft Office, Can work with less supervision, Accounts Receivable, Detail oriented, Detail oriented, General Accounting, Detail oriented, Communication Skills, Attention to Detail, Analytical Skills, Analytical Skills, Analysis and Reporting, Communication Skills, Attention to Detail, Analysis, Analytical Skills, Detail oriented, Detail oriented, problem solving, Presentation, Creative, Detail oriented, Detail oriented, Detail oriented, BPO Business Process Outsourcing, Computer, Software Applications, Software Applications, COACHABLE, Dedicated, Computer Literacy, Computer Literacy, Detail oriented, Detail oriented, Detail oriented, Detail oriented, Communication Skills, Attention to Detail, Analysis and Reporting, Proficient with Spa treatment equipment, Medical, Surgery, Surgery, Surgery, Registered Nurse, Detail oriented, Detail oriented, Detail oriented, Detail oriented, Communication Skills, Healthcare, Analysis and Reporting, Communication Skills, Attention to Detail, Analytical Skills, Analysis and Reporting, BPO Business Process Outsourcing, Typing Skills, Detail oriented, Detail oriented, Human Resources HR, Detail oriented, Detail oriented, TROUBLE SHOOTING, Customer Service, Typing Skills, Analysis and Reporting, Tech savvy, Tech savvy, BPO Business Process Outsourcing, Human Resources HR, technical, Detail oriented, Detail oriented, Technical Skill, Detail oriented, Technical Skill, Detail oriented, Technical Skill, Communication Skills, Attention to Detail, Analysis and Reporting, Typing Skills, Analytics / Research, Communication Skills, Analysis and Reporting, BPO Business Process Outsourcing, Halthcare Claims, Computer Game, Detail oriented, Detail oriented, Detail oriented, Detail oriented, Tech savvy, Tech savvy, Technical Analysis, Customer Service, Basic Computer Skills, Basic Computer Skills, BPO Business Process Outsourcing, Patient Care, Human Resources HR, Communication Skills, Medical, Analysis and Reporting, Computer Literacy, Computer Literacy, Tech savvy, Content Creation, Copywriting, Copy Editing, Detail oriented, Video Editing, Photo Editing, Multi-tasking skills, Concept Development, Social Media Marketing, Detail oriented, Detail oriented, Detail oriented, Customer Service, Customer Service, Customer Service, Customer Service, BPO Business Process Outsourcing, Communication Skills, Analytical Skills, Analytical Skills, Customer Service, Detail oriented, Detail oriented, Detail oriented, Demand Forecasting, Detail oriented, SAP, Technical Support, Typing Skills, Medical Devices, Typing Skills, Medical Devices, Typing Skills, Medical Devices, Typing Skills, Medical Devices, Typing Skills, Medical Devices, Typing Skills, Medical Devices, Typing Skills, Typing Skills, Typing Skills, Typing Skills, Typing Skills, Computer, Computer, Computer, Computer, Customer Service and Call Center, Call Center, BPO Business Process Outsourcing, Call Handling, Customer Service, Customer Support, BPO Business Process Outsourcing, Human Resources HR, Medical, Communication Skills, Detail oriented, Attention to Detail, Detail oriented, Analytical Skills, Detail oriented, Detail oriented, Conflict resolution and Problem solver, MS Office Literate, Presentation Skills, Tech savvy, Customer Service, Computer Literacy, Clerical Administrative Skills, Communication Skills, Medical Knowledge, Analytical Skills, BPO Business Process Outsourcing, Typing Skills, Medical Transcriptions, Detail oriented, Detail oriented, Detail oriented, Power BI Developer, ETL Development, SQL, Communication Skills, Customer Support, Human Resources HR, Customer Communications, Medical Data Entry, Problem solving skills, Microsoft Office Applications, Detail oriented, Detail oriented, Detail oriented, Technical Analysis, Technical Analysis, Technical Skill, Technical Analysis, Customer Support, Communication Skills, Medical Knowledge, Finance and Accounts, BPO Business Process Outsourcing, Project Management, Detail oriented, Detail oriented, Detail oriented, BPO Business Process Outsourcing, Human Resources HR, Customer Engagement, Medical Knowledge, Attention to Detail, Tech savvy, Detail oriented, Detail oriented, Detail oriented, Tech savvy, Technical Skill, Technical Skill, Detail oriented, Technical Analysis, Technical Analysis, Communication Skills, Communication Skills, Medical Data Entry, Analysis and Reporting, BPO Business Process Outsourcing, Human Resources HR, Detail oriented, Detail oriented, Detail oriented, Technical Analysis, Tech savvy, Technical Analysis, Communication Skills, Medical Knowledge, Technical Analysis, Technical Analysis, Accounting, BPO Business Process Outsourcing, Human Resources HR, Detail oriented, Detail oriented, Detail oriented, Communication Skills, Medical Knowledge, Accounting, BPO Business Process Outsourcing, Human Resources HR, Technical Writing, Adobe Photoshop, Adobe InDesign, Adobe Illustrator, Adobe Acrobat, Technical Writing, Adobe Photoshop, Adobe InDesign, Adobe Illustrator, Adobe Acrobat, Cyber security, Cyber Intelligence, Incident Framework Management, Tech savvy, Detail oriented, Detail oriented, Detail oriented, Communication Skills, Medical Knowledge, Analysis and Reporting, BPO Business Process Outsourcing, Computer Literacy, Detail oriented, Detail oriented, Detail oriented, Communicating with Servers, Communicating with Servers, Demand Forecasting, BPO Business Process Outsourcing, Communication Skills, Medical Knowledge, ahbfgbh, Detail oriented, Detail oriented, Detail oriented, Content Marketing, Brand Management, closing sales, Troubleshooting, Communication Skills, Medical Knowledge, BPO Business Process Outsourcing, Accounts Receivable, Human Resources HR, Detail oriented, Detail oriented, Detail oriented, Detail oriented, Computer Literacy, Basic Computer Skills, Communication Skills, Medical Knowledge, Recruitment, BPO Business Process Outsourcing, BPO Business Process Outsourcing, Accounts Receivable, Patient Care, Patient Care, Patient Care, Detail oriented, Detail oriented, Detail oriented, Detail oriented, Communication Skills, Medical Knowledge, Recruitment Performance Analysis, Accounts Receivable, BPO Business Process Outsourcing, Travel Account Customer Service, Detail oriented, Detail oriented, Detail oriented, Detail oriented, Customer Service and Call Center, English as a Second Language (ESL), Team Management, Customer Engagement, Communication Skills, Communication Skills, Communication Skills, Medical Knowledge, Human resources, Excellent communication skills, Customer Service, Detail oriented, Detail oriented, Detail oriented, Detail oriented, Invoice Verification, Accounts Payable, Project Management and Coordination skills, Accounts Receivable, BPO Business Process Outsourcing, BPO Business Process Outsourcing, Communication Skills, Medical Knowledge, Recruitment Efficiency, Call Center, Communication Skills, English as a Second Language (ESL), Technical Support, Customer Service and Call Center, Technical Support, Call Center, English Communication Skill, team player, Detail oriented, Detail oriented, Detail oriented, Detail oriented, Customer Service, English communication skills, team player, Customer Service, Customer Communications, Medical Knowledge, Recruitment, BPO Business Process Outsourcing, BPO Business Process Outsourcing, Accounts Receivable, Detail oriented, Detail oriented, Typing Skills, Typing Skills, Detail oriented, Typing Skills, Typing Skills, Project Management and Coordination skills, Typing Skills, Computer Literacy, Computer Literacy, BPO Business Process Outsourcing, Accounts Receivable, BPO Business Process Outsourcing, Communication Skills, Medical Knowledge, Recruitment, Marketing, Technical Analysis, Tech savvy, Computer, Customer Service, Customer Service, Detail oriented, Project Management and Coordination skills, Computer Literacy, BPO Business Process Outsourcing, Communication Skills, Accounts Receivable, BPO Business Process Outsourcing, Medical Knowledge, Human resources, Tech savvy, problem solving, Penetration Testing, Communication Skills, Python, Python, Communication Skills, Communication Skills, Communication Skills, Communication Skills, Communication Skills, Communication Skills, IT General, Customer Service, Communication Skills, Communication Skills, Communication Skills, Communication Skills, Communication Skills, Communication Skills, Communication Skills, IT General, Customer Service, Communication Skills, Medical Data Entry, Program Management, Information technology, Computer Literacy, Computer Literacy, Tech savvy, RPA Developer, RPA Tools Application of, problem solving, Call Center, Technical Analysis, Information Ordering and Customer Service, BPO Business Process Outsourcing, Accounts Receivable, BPO Business Process Outsourcing, Technical Analysis, Customer Service, Typing Skills, Recruitment, Technical Analysis, Customer Service, Customer Service, Healthcare Management, Program Management, Communication Skills, Software Architecture, IT Infrastructure, Analysis, Analysis, Analysis, Analysis, Analysis, Analysis, Analysis, Analysis, Communication - Keeping a Customer informed of Progress and advising on Workarounds, Communication - Keeping a Customer informed of Progress and advising on Workarounds, Communication - Keeping a Customer informed of Progress and advising on Workarounds, Communication - Keeping a Customer informed of Progress and advising on Workarounds, Communicating with Servers, Communication Skills, BPO Business Process Outsourcing, Accounts Receivable, Medical Knowledge, BPO Business Process Outsourcing, Recruitment, Computer Literacy, Technical Analysis, Technical Analysis, Technical Analysis, Customer Service, Customer Service, Healthcare Services, Project Coordinator, Communication - Keeping a Customer informed of Progress and advising on Workarounds, Communication Skills, Communication Skills, Communication Skills, Communication Skills, Communication Skills, Communication Skills, Communication Skills, Communication Skil, Communication Skills, Communication Skills, Communication Skills, Communication Skills, Communication Skills, Customer Service, Call Center, BPO Business Process Outsourcing, Customer Support, BPO Business Process Outsourcing, Accounts Receivable, BPO Business Process Outsourcing, Communication Skills, Typing Skills, Recruitment, ERP, Business Analysis, Full Stack Development, Customer Service, Customer Service, Medical Data Entry, Project Management and Coordination skills, Taxation, Governance Risk & Compliance Management, Logistics Operations, Freight Transportation, Computer Literacy, Computer related, Computer Literacy, Computer Literacy, Computer Literacy, Intrapersonal Skills, Computer Literacy, Computer Literacy, Computer Literacy, hardworking, Analysis, Analysis, Analysis, Analysis, Technical Analysis, Analysis, Analysis, Computer Literacy, None, Technical Supp, Computer Literacy, Computer Literacy, Computer Literacy, Computer Literacy, Computer Literacy, Computer Literacy, Computer Literacy, Computer Literacy, Computer Literacy, Computer Literacy, Communication Skills, Call Center, Communication Skills, Call Center, Call Center, Communication Skills, Communication Skills, Call Center, Communication Skills, Call Center, Call Center, Communication Skills, Communication Skills, Call Center, Call Center, Communication Skills, Call Center, Communication Skills, Computer related, BPO Business Process Outsourcing, Accounts Receivable, Communication Skills, Medical Knowledge, Human resources, Customer Service, Computer Literacy, Coding Skills, Customer Service, Computer Literacy, Medical Data Entry, Project Coordinator, Computer Skills, Phyton, JIRA, Computer Literacy, Bookkeeping, Computer Literacy, Computer Skills, Computer Literacy, Coding Skills, Computer Literacy, Computer Literacy, Management Skill, Analysis, Analysis, Analysis, Computer Literacy, Computer Literacy, Analysis, Computer Literacy, Analysis, Computer Literacy, Analysis, Computer Literacy, Computer Literacy, Computer Literacy, Typing Skills, Computer Literacy, Analysis, Computer Literacy, Analysis, Computer Literacy, Customer Service Oriented, Computer Literacy, Analysis, Customer Service Oriented, Computer Literacy, Communication - Keeping a Customer informed of Progress and advising on Workarounds, Computer Literacy, Computer Literacy, Computer Literacy, Computer Literacy, Computer Literacy, Computer Literacy, Computer Literacy, Computer Literacy, Computer Literacy, Computer Literacy, Computer Literacy, Analysis, Presentation, BPO Business Process Outsourcing, BPO Business Process Outsourcing, Sales, Human Resources HR, Accounting, Detail oriented, Detail oriented, Customer Service, Customer Service, Computer Literacy, RPA Developer, Computer Handling, it manager, Communication Skills, Communication Skills, Analysis, Communication Skills, Analysis, Communication Skills, Analysis, Computer Literacy, Analysis, Computer Literacy, Good communication skills , Flexibility, Communication - Keeping a Customer informed of Progress and advising on Workarounds, Communication Skills, Customer Service Skills, Flexible Spending, Computer Literacy, Computer Literacy, Typing Skills, Computer Literacy, Computer Handling, hardworking, Computer Literacy, hardworking, Computer Literacy, Robotic Process Automation RPA, Computer Literacy, Computer Literacy, Computer Literacy, Technical Analysis, Data Base Persistence, Tech savvy, Computer Literacy, Computer Literacy, Computer Literacy, Technical Analysis, Call Center, Patient Care, Graphic Design, Call Center, Call Center, Call Center, Call Center, Call Center, Call Center, Call Center, Medical and Health Services, Troubleshooting, Call Center, Programming, Programming, TROUBLE SHOOTING, Troubleshooting Technical Issues, Computer Software Knowledge., Microsoft Account, Knowledge in html, css and xml, Experience with documentation tools (Adobe Technical Communication Suite, MadCap Flare, or Robohelp), BPO Business Process Outsourcing, With Good to Excellent English communication skills both written and verbal, Troubleshooting, Customer Service, BPO Business Process Outsourcing, Sales, Human Resources HR, Outbound calls, Finance, Data Entry, Sales floors, Computer Literacy, Data analysis, Technical skills, and Analytical Skills, Customer Service, TROUBLE SHOOTING, Good Computer Navigation Skills, Finance, Communication Skills, Customer Service, Communication Skills, Computer Literacy, Listing of Information, Good Computer Navigation Skills, Customer Service, Point of Sale, Customer information, Troubleshooting, Good Computer Navigation Skills, Computer software knowledge. Graphic design. Data analysis. Project management. Marketing., TROUBLE SHOOTING, Fast Learner, problem solving, Good Computer Navigation Skills, Computer Literacy, Customer Service, Computer Software Knowledge., TROUBLE SHOOTING, Outbound Calls Making of, outboundcalls, English as a Second Language (ESL), Good Computer Navigation Skills, Computer Literacy, Fast Learner, Computer Configuration, Computer Literacy, TROUBLE SHOOTING, Computer Literacy, Computer Literacy, Computer Literacy, Typing Skills, Outbound Calls Making of, Inbound Calls Handling of, Good Computer Navigation Skills, Computer Literacy, Communication Skills, Typing Skills, Outbound Calls Making of, Communication Skills, Outbound Calls Making of, Computer Literacy, Computer Literacy, Good Computer Navigation Skills, Computer Literacy, Computer Literacy, Analytical Skills, Inbound Calls Handling of, Good Computer Navigation Skills, Customer Service Oriented, TROUBLE SHOOTING, Computer Literacy, Computer Literacy, Inbound Calls Handling of, Communication Skills, Good Computer Navigation Skills, Inbound Calls Handling of, computer software knowledge, Good to Excellent English communication skills, English as a Second Language (ESL), Computer Literacy, Computer Literacy, Good Computer Navigation Skills, Inbound Calls Handling of, Computer Literacy, Customer Service Orientation, Telephone operating skills, Computer Literate, With Good to Excellent English communication skills both written and verbal, Fast Learner, Good Computer Navigation Skills, Computer Literacy, Computer Literacy, Inbound Calls Handling of, Computer Literacy, Communication Skills, Computer Literate, Computer Literacy, Computer Literacy, Computer Literacy, Computer Literacy, Customer Service Orientation, Data Listing, Good to Excellent English communication skills, Computer Literate, Computer Literacy, Computer Literacy, Computer Literacy, Fast Learner, Customer Service Orientation, Data Listing, Communication Skills, Good Computer Navigation Skills, Computer Literate, Computer Literacy, Customer Service Orientation, Computer Literacy, Customer Service Orientation, Data Listing, Computer Literacy, Customer Service Orientation, Data Listing, Computer Literacy, Computer Literacy, Computer Literacy, Computer Literacy, Computer Literacy, Communication Skills, Communication Skills, Communication - Keeping a Customer informed of Progress and advising on Workarounds, Communication Skills, Communication Skills, Computer Literacy, Detail oriented, Detail oriented, Communication Skills, Customer Service, Customer Service, Communication Skills, telecommunication, IT, Computer Literacy, Communication Skills, Problem Solver, Communication - Keeping a Customer informed of Progress and advising on Workarounds, Computer Literacy, Communication Skills, Computer Literacy, Communication Skills, Situation Analysis, compter literate, Communication Skills, Communication Skills, Communcation Skills, Computer Literacy, Computer Literacy, Communication Skills, Communication Skills, Communication Skills, Computer Literacy, Ability to hit sales goals., Tech savvy, Communication Skills, Computer Literacy, Typing Skills, Communicating with Servers, Computer Literacy, Communicating with Servers, Communication - Keeping a Customer informed of Progress and advising on Workarounds, Communicating with Servers, Computer Literacy, Administering, Computer Literate, Typing Skills, Computer Literacy, Computer Literacy, Technical Intelligence, Computer Literate, Computer Literacy, Computer Literacy, Fast Learner, Computer Literacy, Computer Literacy, Communication - Keeping a Customer informed of Progress and advising on Workarounds, Typing Skills, Computer Literacy, Fast Learner, Computer Literate, Data Analysis, Computer Literacy, Computer Literate, it manager, Computer Literacy, IT Infrastructure, Communication Skills, Computer Literacy, Communicating with Servers, NIST, Computer Literacy, OWASP ASVS, English as a Second Language (ESL), Communicating with Servers, Computer Literacy, Native iOS development, SWIFT, Objective-C, XCTest, Computer Literacy, Fast Learner, Communication Skills, Communication - Keeping a Customer informed of Progress and advising on Workarounds, Computer Literacy, Web Design or UI development, Web and Vector Graphics, Bootstrap, HTML 4.x, HTML 5, JavaScript, jQue, Communication Skills, Communicating with Servers, Computer Literacy, 3+ years of hands-on, in-depth experience in application penetration testing in support of product d, Communication Skills, Computer Literacy, Communication - Keeping a Customer informed of Progress and advising on Workarounds, Communication Skills, PRC license, MS Office Literate, Quality Monitoring Software and Tools, Computer Handling, Computer Literacy, CSS, hardworking, Computer Literacy, Analysis, hardworking, Analysis, Analysis, Analysis, Analysis, Computer Literacy, Typing Skills, Computer Literacy, Typing Skills, Computer Literacy, Typing Skills, Computer Literacy, Computer Literacy, Computer Literacy, Computer Literacy, Computer Literacy, Computer Literacy, Computer Literacy, Typing Skills, Computer Literacy, Computer Literacy, Computer Literacy, Computer Literate, Typing Skills, Computer Literacy, Computer Literacy, Computer Literacy, Computer Literacy, Typing Skills, Computer Literacy, Computer Literacy, Typing Skills, Technical Skill, Call Center, Retail / E-Commerce, Tourism and Hospitality, Finance & Accounts, Computer Literate, good communication skills, Computer Literacy, Computer Literacy, Computer Literacy, Computer Literacy, TROUBLE SHOOTING, Computer Literacy, TROUBLE SHOOTING, Computer Literacy, Computer Literacy, Computer Literacy, Customer Service Orientation, Computer Literacy, Computer Literate, Computer Literacy, Computer Literate, Computer Literacy, Computer Literate, Computer Literacy, Computer Literate, Computer Literacy, BPO Business Process Outsourcing, Sales, Computer Literacy, timekeeping, Finance, Computer operating skills, Computer Literacy, Customer Service Orientation, Data Listing, Finance, Computer Literate, Good Computer Navigation Skills, Good Computer Navigation Skills, Computer Literacy, Typing Skills, Inbound Calls Handling of, Computer Literate, Good Computer Navigation Skills, Computer Literate, Good Computer Navigation Skills, Computer Navigation Skills, Computer Literate, Typing Skills, Computer Navigation Skills, Computer Navigation Skills, Customer Care, Computer Navigation Skill, Computer Literacy, Customer Service Orientation, Typing Skills, Computer Navigation Skill, Computer Navigation, Typing Skills, Computer Navigation Skill, Computer Literate, Telecom, Computer Literacy, Finance and Accounts, Computer Navigation Skill, Computer Literacy, Customer Service Orientation, Online Advertisement, Data Listing, Computer Navigation, Reservations, Retail, Retail / E-Commerce, Computer Navigation, Financial Analysis, Computer Literacy, Computer Literacy, Computer Navigation, Computer Literacy, Customer Service Orientation, Computer Navigation, Computer Literacy, Computer Literacy, Computer Literacy, Computer Literacy, Typing Skills, Computer Literacy, Computer Literate, Typing Skills, Computer Literate, Typing Skills, Typing Skills, Typing Skills, Computer Literacy, Detail oriented, Typing Skills, Typing Skills, Computer Literacy, Detail oriented, Computer Literacy, Technical Analysis, Customer Service, Typing Skills, Computer Literacy, Basic Computer Skills, Customer Service, Computer Literacy, Computer Literacy, Customer Service Orientation, verbal and written skills, Typing Skills, Finance, Typing, Communication Skills, Computer Literate, TROUBLE SHOOTING, Encoder, Computer Literacy, Customer Service Orientation, Analytical Skills, IT Project Manager, Verbal Communication Skill, Computer Literacy, Typing Skills, Typing, Communication Skil, Verbal Ski, Computer, Verbal Communication Skill, Communication Skills, Communication Skills, Communication Skills, Communication Skills, Communication Skills, Typing Skills, Typing, Communication Skills, Communication Skills, Decision Making, Communication Skills, Typing Skills, Communication Skills, Computer Literacy, Typing Skills, Presentation, Computer Literacy, Computer Literacy, Presentation, Computer Literacy, Multi-tasking skills, Typing Skills, Encoding, Communication Channels, Typing Skills, application penetration testing, Analysis and Reporting, Communication Skills, Communication Channels, Typing Skills, Computer Literacy, Critical thinking, Communication - Keeping a Customer informed of Progress and advising on Workarounds, Communication Skills, Cyber security, IT and Networking, Typing Skills, Communication - Keeping a Customer informed of Progress and advising on Workarounds, Communicating Skills, skill typing, Technical Analysis, Computer Literacy, Typing, Communicationg skills, Communication - Keeping a Customer informed of Progress and advising on Workarounds, Typing Skills, Computer Literacy, Communication Skills, Communicating Skills, Typing Skills, Communication Channels, Computer Literacy, Typing Skills, Communicating Skills, Communication Skills, Computer Literacy, Computer Proficient, Communicating Skills, Typing Skills, Multi-tasking skills, clear speaking voice, Computer Literacy, Multi-tasking skills, Communication Skills, Typing Skills, Critical thinking, Communicating Skills, Typing Skills, Multi-tasking skills, Communication Channels, Computer Literacy, Computer Literacy, Computer Literacy, Typing, Communication Skills, Communication Skills, Communication Skills, Computer Literacy, Typing, Typing, Computer, Typing Skills, Basic Computer Skills, Typing, Basic Computer Skills, basic computer knowledge, Typing Skills, Basic typing skills, Good office attitude, Computer Literacy, Computer Literacy, Computer Literacy, Computer related, Computer Literacy, Computer Literacy, Computer Literacy, Communication Skills, Computer Literacy, Computer Literacy, Computer Literacy, Computer Literacy, Computer Literacy, Computer Literacy, Computer Literacy, Fast Learner, Computer Literacy, Computer Literacy, BPO Business Process Outsourcing, Fast Learner, Fast Learner, Computer Literacy, BPO Business Process Outsourcing, Sales, Customer Engagement, Communicating Skills, Typing Skills, Customer Relationship Management, Typing Skills, Communication Channels, Communicating Skills, Communicating Skills, Typing Skills, Communicating Skills, Typing Skills, Communication Channels, Communicating Skills, Typing Skills, Finance Controller, Communicating Skills, Typing Skills, Computer Literacy, Communicating Skills, Typing Skills, Customer Engagement, Communication Skills, Communication Skills, Customer Communications, Communication Skills, Communicating Skills, Typing Skills, Communication Skills, Customer Relationship Management, Communication Skills, Computer Literacy, Communication Skills, Typing, Computer Literacy, Communicating Skills, Typing Skills, Communication Skills, Customer Engagement, Typing Skills, Typing Skills, Communicating Skills, Typing Skills, Communicating Skills, Customer Relationship Management, Communicating Skills, Typing Skills, Communicating Skills, Typing Skills, Customer Relationship Management, Communication Skills, Computer Literacy, Communicating with Servers, Customer Communications, Computer Literacy, Communication Skills, Customer Relationship Management, Computer Literacy, Customer Communications, Customer Engagement, Communication Skills, Customer Engagement, Computer Literacy, Customer Communications, Communication Skills, Computer Literacy, Customer Communications, Detail oriented, Decent typing skill, Detail oriented, Good typing speed 50wpm+, good typing, Communication Skills, exellent typing skill, Customer Service and Call Center, Good Typing speed, Communication Skills, Customer Service and Call Center, Good data input skill, Computer Literacy, Communication Skills, Communicating Skills, communicating chanels, Computer Literacy, Fast Learner, Basic Computer Skills, Sufficient typing skill, Verbal Ski, Verbal Ski, Verbal Communication Skill, Computer Literacy, hardworking, Communication Skills, Good computer skills, Creative, Knowledgeable about working in BPO, Good data management skill, Computer Handling, Verbal Communication Skill, Verbal Communication Skill, Communicating Skills, Typing Skills, Good typing rate, Communication Skills, Communication Skills, Communication Skills, Computer Literacy, Communicating Skills, Typing Skills, Labor relations, Labor Law, Critical Thinker, Typing Speed/ Tools Navigation, Data Entry, Computer Literacy, Computer Literacy, Critical thinking, Customer Communications, Data Visualization, Computer Literacy, Communicating Skills, Typing Skills, Computer, Computer Literacy, Excel Power, Customer Service, Accounting Management, Computer Literacy, Computer Literacy, Quality Assurance, Technical Support, Call Center, Call Center, Call Center, Call Center, Call Center, Call Center, Call Center, Call Center, Call Center, Call Center, Computer Literacy, Customer Service Orientation, Data Listing, Computer Literate, Computer Literacy, Customer Service Oriented, Good computer navigation skill, Customer Service Orientation, Computer Literacy, Good computer navigation skill, Computer Literacy, Online Advertisement, Customer Relationship Management, TROUBLE SHOOTING, Hotel Booking, Computer Literacy, Customer Service Orientation, Data Listing, Computer Navigation Skills, Computer Literacy, Financial Advisory, Microsoft Office Oriented, Computer Navigation Skills, Computer Literacy, Customer Service Orientation, Data Listing, Good listening skill, Computer Literacy, Computer Literacy, Traveling Salesman Problem, Customer Service Orientation, Data Listing, Travel Planning, Computer Literacy, Customer Service Orientation, Retail, Computer Literacy, Customer Service Orientation, Data Listing, Computer Literacy, Customer Service Orientation, Data Listing, Technical Support, Computer Literacy, Customer Service Orientation, Data Listing, Computer Literacy, Computer Navigation Skills, Computer Literacy, Customer Service Orientation, Data Listing, Computer Literacy, Customer Service Orientation, Data Listing, Computer Navigation, Retail, Computer Literacy, Customer Service Orientation, Computer Literacy, Good Computer Navigation Skills, Computer, Computer Navigation, Computer Literacy, Communication Skills, Telecom, Travel, Computer Literacy, Customer Service Orientation, Data Listing, Computer Literacy, Computer Literacy, Customer Service Orientation, TROUBLE SHOOTING, Computer Literate, Financial Analysis, Analytical Skills, Computer Literacy, .Net Programmer/Developer, Proficiency in building web-based applications, Analytical Skills, Mathematical Logic, Computer, Analytical Skills, Computer Literacy, Good Communication skill, Good computer navigation skill, Computer Literacy, Customer Service Orientation, Data Listing, .Net Programming, Analytical Skills, Analysis, Computer Literacy, Travel Planning, Technical Analysis, Computer Literacy, Computer Literacy, LMS, Customer Service Orientation, Computer Literacy, Mathematical Skills, Designing, Detail oriented, leadership training, developing modules/curricula for behavioral/motivational, Mathematical Logic, Computer Literate, Detail oriented, Hosting events, Customer Service and Call Center, Collections, Training, Customer Service and Call Center, Computer Literacy, Customer Service Orientation, Computer Literacy, Computer Literacy, Telecom, Customer Relationship Management, Customer Oriented, Computer Literate, Computer Literacy, Computer Literacy, Microsoft Office & Quickbooks, Communication Skills, Communication Skills, Communication Skills, Computer Literacy, Customer Communication, Communication Skills, Communication Skills, Communication Skills, Communication Skills, Computer Literate, Communication Skills, Communication Skills, Communication Skills, Computer Literacy, Computer Literate, Communication - Keeping a Customer informed of Progress and advising on Workarounds, Customer Communications, Computer Literacy, Computer Literacy, Communication Skills, Communication Skills, Fast Learner, Computer Literate, Computer Literacy, Computer Literacy, Communicating with Servers, Communication - Keeping a Customer informed of Progress and advising on Workarounds, Communication Skills, Computer Literacy, Communication - Keeping a Customer informed of Progress and advising on Workarounds, BPO Business Process Outsourcing, Computer Literacy, Communicating with Servers, Communication - Keeping a Customer informed of Progress and advising on Workarounds, Communication Skills, Computer Literacy, Computer Literacy, Fast Learner, Communication - Keeping a Customer informed of Progress and advising on Workarounds, Computer Literacy, Computer Literate, Customer Communications, Communication - Keeping a Customer informed of Progress and advising on Workarounds, Computer Literacy, Computer Literacy, Computer Literacy, Communication - Keeping a Customer informed of Progress and advising on Workarounds, Computer Literacy, Communicating with Servers, Computer Skills, Computer Literacy, Communication - Keeping a Customer informed of Progress and advising on Workarounds, Computer Literacy, Computer Literacy, Computer Literate, Computer Literacy, Communication Skills, Presentation Skills, Computer Literacy, Computer Literacy, Communication Skills, Technical Analysis, Computer Literacy, Technical Assessment, Communication Skills, Computer Literacy, Computer Literacy, Computer Literate, Computer Literate, Communication Skills, Computer Literacy, Computer Literacy, Technical Analysis, Computer, Medical, Fast Learner, Computer Literacy, Computer Literacy, BPO Business Process Outsourcing, Sales, Programming / Writing Code, Financial Control, Computer Literacy, Communications Intelligence, Programming, programming logic, Computer Literacy, Designing, leadership training, LMS, Elearning applications, developing modules/curricula for behavioral/motivational, Computer Literacy, Communication Skills, Computer Literacy, Proficient in MS Office applications, with advanced MS Excel skills, Computer Skills, Computer, Creative Writing, Creative Writing, Creative Writing, Creative Writing, Creative Writing, verbal communication, Verbal Communication Skill, Call Center, Verbal Communication Skill, Verbal Communication Skill, Verbal Communication Skill, Verbal Ski, Verbal Communication Skill, Verbal Communication Skill, Verbal Communication Skill, Verbal Communication Skill, Call Center, Verbal Ski, Creative Writing, Verbal Communication Skill, Verbal Communication Skill, Creative Writing, Verbal Ski, Verbal Communication Skill, Verbal Communication Skill, Computer, Verbal Communication Skill, Verbal Communication Skill, Verbal Ski, Verbal Ski, Verbal Ski, Verbal Communication Skill, Verbal Communication Skill, Verbal Ski, Verbal Ski, Verbal Communication Skill, Verbal Communication Skill, Verbal Ski, Verbal Communication Skill, Call Center, Call Center, Call Center, Organizational. Stress management., Computer Literacy, Computer Literacy, Computer Literacy, Computer Literacy, Customer Service Orientation, Data Listing, Computer Literacy, Computer Literacy, Computer Literacy, Customer Service Orientation, Data Listing, Computer Literate, Computer Literacy, Computer Literacy, Healthcare, Computer Literacy, Healthcare Services, Computer Literacy, TROUBLE SHOOTING, Computer Literate, Computer Literacy, Customer Service Orientation, Data Listing, Computer Literacy, Healthcare, Computer Literacy, Customer Service Orientation, Data Listing, Computer Literacy, Healthcare, Computer Literacy, Technical Skill, Computer Literacy, Healthcare, Computer Literacy, Retail, Computer Literacy, Computer Literacy, Retail, Customer Service Orientation, Computer Literacy, Healthcare, Computer Literacy, Typing Skills, Communicating Skills, Communication Channels, Healthcare, Computer Literacy, Computer Literacy, Tech savvy, Typing Skills, Communicating Skills, Communication Channels, Healthcare, Computer Literacy, hotel reservation, TROUBLE SHOOTING, Tech savvy, Hotel Booking, Computer Literacy, Computer Literacy, Customer Service Orientation, Data Listing, Hotel Booking, Computer Literacy, Computer Literacy, Hotel Booking, Customer Service Orientation, Data Listing, Computer Literacy, Tech savvy, Insurance, Hotel Booking, Computer Literacy, Hotel Booking, Hotel Booking, Computer Literacy, Typing, Computer Literacy, Tech savvy, Computer Literacy, Computer Literacy, Tech savvy, Computer Literacy, Typing Skills, Computer Literacy, Typing Skills, Communicating Skills, Communication Channels, Computer Literacy, Customer Service Orientation, Typing, Decent typing speed, Typing Skills, Communicating Skills, BPO Business Process Outsourcing, Communication Channels, Typing Skills, Communicating Skills, decent typing knowledge, Communication Channels, Tech savvy, Computer Literacy, Typing Skills, Customer Service Orientation, Communicating Skills, Communication Channels, Decent typing skill, Typing Skills, Communicating Skills, Communication Channels, Sales, Computer Literacy, Insurance Account, Good Typing speed, timekeeping, Communicating Skills, Typing Skills, Computer Literacy, Communication Channels, Can work with less supervision, Communicating Skills, Typing Skills, Communication Channels, Good typing speed 50wpm+, Finance, Typing Skills, Retail Service, Communicating Skills, Computer Literacy, Customer Service Orientation, Data Listing, good data typing, Communicating Skills, Typing Skills, Retail / E-Commerce, Computer Literacy, Customer Service Orientation, Tech savvy, Data Listing, Computer Literacy, Typing Skills, Communicating Skills, Retail / E-Commerce, Computer Literacy, Retail, computer typing, Computer Literacy, Customer Service Orientation, Data Listing, Tech savvy, Typing Skills, Travel and Tourism Services, Communicating Skills, Communication Skills, Computer Literacy, Retail, Computer Literacy, Customer Service Orientation, Computer Literacy, Computer Literacy, Typing Skills, Communicating Skills, Communication Channels, Computer Literate, Typing Skills, Computer Literacy, Communicating Skills, Communication Channels, Tech savvy, Analytical Skills, Computer Literacy, Typing Skills, Communicating Skills, Computer Literacy, Typing Skills, Computer Literacy, Computer Literacy, Communicating Skills, Typing, Computer Literacy, Customer Service Orientation, Computer Literacy, Data Listing, Computer Literacy, Tech savvy, good typing skill, Computer Literacy, Tech savvy, Computer Literacy, Computer Literacy, Good customer service oriented, Good Computer Navigation Skills, Decent typing speed, Data Access and Interconnectivity, Technical Analysis, Facial Expressions, Tech savvy, Technical Skill, Communication Skills, Computer Literacy, Customer Service Orientation, Computer Literacy, Technical Skill, Hosting events, Tech savvy, Technical Skill, Verbal Communication Skill, Knowledge of HTML, CSS, and XML, collaborative individual with a passion for creating clear and concise technical documentation, Verbal Communication Skill, PHRN, Tech savvy, Finance, Computer Literacy, Customer Service Orientation, Data Listing, Tech savvy, Computer Literate, Tech savvy, Technical Skill, Tech savvy, Computer Literacy, TROUBLE SHOOTING, Customer Service Orientation, Data Listing, Communication Skills, Tech savvy, Tech savvy, Tech savvy, Verbal Communication Skill, Technical Skill, Computer Literacy, Customer Service Orientation, Verbal Ski, Computer Literacy, Computer Literate, Computer Literacy, Computer Literate, Verbal Communication Skill, Computer Literacy, Computer Literacy, Tech savvy, Computer Literacy, Tech savvy, Verbal Communication Skill, Computer Literate, Tech savvy, Finance and Accounts, Computer Literacy, Tech savvy, TROUBLE SHOOTING, Communication Skills, Healthcare, Computer Literate, Communication Skills, Tech savvy, Healthcare, Hotel Booking, Computer Literacy, Verbal Ski, Computer, Verbal Communication Skill, Communication Skills, Communication Skills, Communication Skills, Tech savvy, Verbal Communication Skill, Financial Advisory, Verbal Communication Skill, Verbal Communication Skill, Communication Skills, Communication Skills, Customer Service and Call Center, Communication Skills, Customer Service and Call Center, Communication Skills, Communication Skills, Communication Skills, Communication Skills, Computer Literate, Communication Skills, Communication Skills, Communication Skills, Communication Skills, Computer Literacy, Computer Literate, Computer Literate, Typing Skills, Communicating Skills, Communication Skills, Communicating Skills, Communication Channels, Typing Skills, Communication Skills, Communication Skills, Computer Literacy, Critical thinking, good communication skills, Computer Literacy, Computer Literate, Critical Thinker, Computer Literate, Computer, Computer Literacy, Verbal Communication Skill, Verbal Communication Skill, Verbal Communication Skill, Computer Literacy, Computer Literacy, Computer Literacy, Computer Handling, Computer Literacy, Computer Literacy, Computer Literacy, Computer Literacy, Computer Literate, Computer Literacy, Computer Literacy, Computer Literacy, software and tools, Computer Literacy, Inventory Management, Merchandise Design, Forecasting, Computer Literacy, Computer Literacy, Computer Literacy, Computer Literacy, Computer Literacy, Communication Skills, Computer Literacy, Computer Literacy, Computer Literacy, Computer Literacy, Computer Literacy, Computer Literacy, Computer Literacy, Computer Literacy, Computer Literacy, Computer Literacy, Computer Literacy, Critical thinking, Computer Literacy, Computer, Computer Literacy, Computer Literacy, Computer Literacy, Computer Literacy, Computer Literacy, Quality Assurance, Quality Assurance, Training Personnel on Quality and Process, Developing, Computer, Computer, Call Center, Call Center, Call Center, Computer Literacy, Customer Service Orientation, Computer Literacy, Customer Service Orientation, Data Listing, TROUBLE SHOOTING, Computer Literacy, Computer Literacy, Customer Service Orientation, Data Listing, Computer Literacy, Computer Literacy, Customer Service Orientation, Data Listing, Technical Skill, Computer Literacy, Typing, Computer Literacy, Decent typing speed, TROUBLE SHOOTING, Computer Literate, Computer Literacy, Computer Literacy, Customer Service Orientation, Data Listing, Call Center Management, Computer Literacy, publishing site, Computer Literacy, Computer Literacy, Computer Literacy, Customer Service Orientation, Data Listing, Typing Skills, TROUBLE SHOOTING, Computer Literate, Computer Literacy, Inbound Calls Handling of, Typing Skills, Communicating Skills, Tech savvy, Computer Literacy, Customer Service Orientation, Data Listing, Good typing ability, Communicating Skills, Typing Skills, Computer Literacy, Computer Literacy, Customer Service Orientation, Data Listing, Good typing speed 50wpm+, Communicating Skills, Typing Skills, Computer Literacy, Decent typing skill, Speed Typer, Computer Literacy, Technical Skill, Computer Literacy, Tech savvy, Typing mastery, Computer Literacy, Tech savvy, Computer Literacy, Computer Literate, Customer Service Orientation, Data Listing, Technical Skill, Decent typing speed, Computer Literacy, Customer Service Orientation, Data Listing, Technical Skill, Computer Literacy, Keyboard typing skills, Communication Skills, Tech savvy, TROUBLE SHOOTING, Computer Literacy, Computer Literacy, Customer Service Orientation, Data Listing, Typing Skills, Computer Literacy, Computer Configuration, TROUBLE SHOOTING, Tech savvy, Healthcare, Computer Literacy, Customer Service Orientation, Typing mastery, Tech savvy, Healthcare, Computer Configuration, Tech savvy, Computer Literacy, Customer Service Orientation, Typing Skills, BPO Business Process Outsourcing, Computer Literacy, Computer Literacy, Customer Service Orientation, Computer Configuration, Computer Literacy, Computer Skills, TROUBLE SHOOTING, Computer Literacy, Computer Configuration, Technical Skill, Typing Literacy, Typing Skills, Computer Literacy, Communicating Skills, Customer Service Orientation, Data Listing, Typing Skills, Computer Literacy, Typing Skills, Communicating Skills, Computer Literacy, Customer Service Orientation, Data Listing, Computer typing skills, Verbal Communication Skill, Computer typing proficient, Tech savvy, Customer Engagement, Computer Literacy, Tech savvy, Typing Skills, Communicating Skills, Communicating Skills, Typing Skills, Customer Relationship Management, Tech savvy, Typing Skills, Communicating Skills, Computer, Typing Skills, Communicating Skills, Tech savvy, Tech savvy, SharePoint, Tech savvy, Tech savvy, Software Testing, Sales, BPO Business Process Outsourcing, Typing Skills, Communicating Skills, Verbal Ski, Communicating Skills, Typing Skills, timekeeping, Financial Controlling, Computer Literacy, Travel, Computer Literacy, Inbound Calls Handling of, Verbal Communication Skill, Tech savvy, Computer Literacy, Computer Literacy, Computer Literacy, Verbal Ski, Customer Service Orientation, Data Listing, Computer Literacy, Computer, Computer Literacy, Tech savvy, Computer Literacy, TROUBLE SHOOTING, Computer Literacy, Computer Literacy, Technical Skill, Tech savvy, Tech savvy, Tech savvy, TROUBLE SHOOTING, Computer Configuration, Tech savvy, Finance and Accounts, Tech savvy, Computer Literacy, Tech savvy, Tech savvy, Healthcare, Tech savvy, Computer Literacy, Tech savvy, Healthcare, TROUBLE SHOOTING, Tech savvy, Finance, Computer Literacy, Computer Literacy, Computer Literacy, Customer Service and Call Center, Typing, Computer Literacy, Customer Service and Call Center, Typing, Computer Literacy, Computer Literacy, Computer Literacy, Communication Skills, Computer Literacy, Computer Literacy, Computer Literacy, Computer Literacy, Communication Skills, Basic Computer Skills, Communication Skills, Basic Computer Skills, Verbal Ski, Computer Literate, Communication Skills, Verbal Communication Skill, Computer Literate, Verbal Communication Skill, Verbal Ski, Verbal Ski, Computer Literate, Computer Literacy, Communication - Keeping a Customer informed of Progress and advising on Workarounds, Verbal Ski, Communication Skills, Communicating with Servers, Communication Skills, Typing Skills, Communicating Skills, Communication Skills, Communication Skills, Typing Skills, Communicating Skills, Communicating Skills, Typing Skills, typings skills, Communicating Skills, BPO Business Process Outsourcing, Nursing, Mobility Management, Communication Skills, Payroll / Compensation & Benefits, timekeeping, Technical Skill, Computer Literacy, Computer Literacy, Computer Literacy, Team Management, Computer Literacy, Customer Communications, Computer Literate, Computer Literacy, Computer Literacy, Computer Literacy, Technical / Functional Training, Computer Literacy, Communication Skills, Computer Literacy, Computer Literate, Computer Literacy, Computer Literacy, Computer Literate, Computer Literacy, Customer Engagement, Computer Literacy, Customer Engagement, Communication Skills, Computer Literacy, Computer Literacy, Computer Literate, Effort Estimation, Customer Engagement, Communication Skills, Computer Literacy, Customer Engagement, Computer Literacy, Computer, Computer Literacy, Technical Controls, Computer Literacy, Communication Skills, Analytical Skills, Communication Skills, Communities of Practice, Verbal Communication Skill, Analytical Skills, Computer Literacy, Computer Literacy, Marketing Skills, Computer Literacy, Computer Literacy, Typing Skills, Microsoft Office Applications, Computer Skills, Call Center, Coding Ability, Call Center, Call Center, Typing speed., Call Center, Call Center, Computer Literacy, Critical Thinker, Computer Literacy, Decent typing speed, Typing Skills, Good typing speed 50wpm+, Proficient typer, Verbal Ski, Good typing speed 50wpm+, Verbal Communication Skill, good computer typing skill, Verbal Ski, Good Keyboard Mechanics, Good typing speed 50wpm+, Critical Thinker, Verbal Communication Skill, Verbal Communication Skill, Verbal Communication Skill, Typing, Verbal Communication Skill, Verbal Communication Skill, Typing experience, Verbal Communication Skill, Verbal Ski, computer typing, Verbal Communication Skill, Verbal Communication Skill, Verbal Communication Skill, good typing skill, Verbal Communication Skill, Decent typing skill, Excellent typing skill, Good typing ability, Computer Literacy, Communication Skills, Computer Literacy, Navigation, Communication Skills, Computer Literacy, Communicating Skills, Computer Literacy, Critical thinking, Computer Literacy, Computer, JavaScipt, MSSQL, CSS, Call Center, Typing Skills, Communicating Skills, Typing Skills, Communicating Skills, Typing Skills, Communication Channels, Related in Computer / Navigation, BPO Business Process Outsourcing, Communicating Skills, Communication Channels, Typing Skills, Good typing speed 50wpm+, Communicating Skills, Typing Skills, Decent typing speed, Communicating Skills, Typing Skills, Sales, Goal Setting, Communicating Skills, Typing Skills, Computer Literate, Verbal Ski, Communicating Skills, Typing Skills, timekeeping, Verbal Communication Skill, Verbal Communication Skill, Verbal Communication Skill, Verbal, Good typing speed 50wpm+, Verbal Communication Skill, Decent typing skill, Verbal Communication Skill, Excellent typing, Verbal Communication Skill, Good Typing Skills, Verbal Communication Skill, Verbal Communication Skill, Decent typing skill, Verbal Communication Skill, Verbal Communication Skill, Communicating Skills, Typing Skills, Communication Channels, Verbal Communication Skill, Verbal Communication Skill, Computer typing literate, Verbal Communication Skill, Communicating Skills, Typing Skills, Verbal Communication Skill, Computer Literacy, Verbal, Communicating Skills, Typing Skills, Computer Literacy, Good computer navigational sills on multiple system, Verbal Communication Skill, Verbal Communication Skill, Computer Literacy, Verbal Communication Skill, Verbal Communication Skill, Computer Literacy, Typing Skills, Communicating Skills, Communicating Skills, Typing Skills, Typing Skills, Communicating Skills, Computer typing skill, Good typing speed 50wpm+, Computer Literacy, Typing Skills, Typing, Decent typing speed, good typing skill, Computer Literacy, Verbal Communication Skill, Communicating Skills, Typing Skills, Computer Literacy, Critical Thinker, Communicating Skills, Typing Skills, Computer Handling, Communication Skills, Computer, Computer Literacy, Computer Literacy, Computer Literacy, Computer Literate, good communication skills, Communication - Keeping a Customer informed of Progress and advising on Workarounds, Verbal Communication Skill, Computer Literacy, Organizational Skills, Computer Literacy, Computer Literacy, Critical Thinker, Customer Service and Call Center, Customer Service and Call Center, Communicating Skills, Typing Skills, Verbal Communication Skill, Verbal Communication Skill, Verbal Communication Skill, Creative Direction / Directing, Verbal Communication Skill, Typing Skills, Computer Literacy, Goal Setting, good typing skill, Communicating Skills, Typing Skills, Decent typing skill, Good typing mechanics, communicating chanels, Communicating Skills, Typing Skills, Commmunicating Skills, Typing Skills, Communicating Skills, Typing Skills, Typing Skills, Communicating Skills, Typing Skills, Navigation, Typing Skills, Computer Literacy, Computer Literacy, Communication Skills, Computer Literacy, Computer Literacy, Verbal Communication Skill, Verbal Communication Skill, Computer Literacy, Communication Skills, Verbal Communication Skill, Computer Literacy, Fast Learner, Communication Skills, Computer Literacy, Computer Literacy, UI Path, microsoft technology, In-depth knowledge of Agile methodologies, Scrum Master, Computer Literacy, Critical Thinker, Computer Literacy, Computer Literacy, organizational skill, Technical Skill, Ability to test and debug websites, Ability to use client input to create functional, creative and user-friendly webpages, Understanding of key website design principles and SEO optimization, Computer Literacy, Computer Literacy, Computer Literacy, Computer Literacy, Computer Literacy, Computer Literacy, Computer, Computer Literacy, Typing Skills, Computer Literacy, Computer, Computer Literacy, BPO Business Process Outsourcing, Computer Literacy, Excellent problem-solving skills, Analytical mindset, Knowledge with MS Office Applications, Banking and Finance, Knowledge of programming languages, such as Java or Python, Experience with test management tools such as JIRA TestRail or HP ALM, At least 5 years of practical experience in test execution, Microsoft Office Applications, Computer Literacy, Computer, Data Entry, Computer Literacy, Computer Literacy, Computer Literacy, Computer Literacy, Computer Literacy, Computer Literacy, Computer Literacy, Computer Literacy, BPO Business Process Outsourcing, Computer Literacy, Computer Literacy, SEO marketing., Computer Skills, Call Center, Call Center, Call Center, Design skills., Call Center, Bookkeeping, Computer Navigation, Telecom, Computer Literacy, Computer Literacy, TROUBLE SHOOTING, Tech savvy, Computer Literacy, Communicating Skills, Computer Literacy, Typing Skills, Customer Service Orientation, Data Listing, Computer Literate, Tech savvy, Computer Literate, Computer Literacy, Customer Service Orientation, Data Listing, Computer Navigation, BPO Business Process Outsourcing, Customer Service Orientation, Computer Literacy, Data Listing, Technical / Functional Training, Tech savvy, Telco, Computer Literacy, Customer Service Orientation, Data Listing, Telecom Test Equipments Using of, Telecom Services, Computer Literacy, Customer Service Orientation, Data Listing, Sales, Tech savvy, Computer Literacy, Computer Literacy, Customer Service Orientation, Data Listing, Typing, Computer Literacy, Airlines, Computer Literacy, Customer Service Orientation, Finance and Accounts, Data Listing, Airlines Hospitality in, Good listening skill, Computer Literacy, Customer Service Orientation, Data Listing, Computer Literacy, tech, Typing Skills, Finance, Computer Literacy, Computer Literacy, Customer Service Orientation, Data Listing, Computer Literacy, Computer Literacy, TRAVEL AGENT, Computer Literacy, Customer Service Orientation, Data Listing, Decent typing speed, Computer Literacy, Web Navigation Skills, Communication Channels, TROUBLE SHOOTING, Computer Literacy, Good typing speed 50wpm+, TROUBLE SHOOTING, Financial Controlling, Travel and Tourism, Computer Literacy, Computer Literacy, Customer Service Orientation, Data Listing, Computer Literacy, Telecom, Computer Literacy, Decent typing speed, Tech savvy, Typing Skills, Computer Literacy, Communication Skills, Tech savvy, Retail, Computer Literacy, Computer Literacy, decent computer typing speed, Tech savvy, Computer Literacy, Computer Literacy, Good typing speed 50wpm+, Retail, Customer Acquisition, Technical Skill, good communication skills, Telecom, Tech savvy, Good typing mechanics, Tech savvy, Airlines, Tech savvy, Decent typing speed, Good typing speed 50wpm+, Tech savvy, Typing Skills, Communicating Skills, Communication Channels, Communicating Skills, Typing Skills, Typing Skills, Communicating Skills, Typing Skills, Communicating Skills, Computer Literacy, Computer Literacy, Computer Literacy, Hotel and Servies, Typing Skills, Computer Literacy, Computer Literate, Tech savvy, excel/word/powerpoint, Computer Literacy, Education, Computer Literacy, Computer Literacy, Tech savvy, Tech savvy, publishing site, Retail / E-Commerce, Tech savvy, Computer Literacy, Tech savvy, Typing Skills, Communicating Skills, Communication Channels, Typing Skills, Communicating Skills, Typing Skills, Communicating Skills, Verbal Communication Skill, Communicating Skills, Typing Skills, Communication Channels, Critical Thinker, Typing Skills, Communicating Skills, Communication Channels, Computer Literacy, Computer Literacy, communicating chanels, Communication Skills, Typing Skills, Computer Skills, Analytical Skills, Tech savvy, Tech savvy, Computer Literacy, Customer Service Orientation, Data Listing, Tech savvy, Computer Literacy, Customer Service Orientation, Data Listing, Computer Literacy, Customer Service Orientation, Data Listing, Computer Literacy, Tech savvy, Tech savvy, Good listening skill, Tech savvy, Computer Literacy, Customer Service Orientation, Tech savvy, Technical Skill, Communicating Skills, Typing Skills, Computer Literacy, Communicating Skills, Typing Skills, Communication Skills, Communication Skills, Computer Literacy, Communication Skills, Communicating Skills, Communication Channels, good communication skills, Computer Literate, Communication Skills, Customer Service and Call Center, Computer Literacy, Electronics, Customer Service and Call Center, Computer Literacy, Customer Engagement, Computer Configuration, Customer Engagement, Computer Literate, Customer Engagement, Customer Engagement, Web Navigation Skills, Typing Skills / Navigation in tools, Customer Engagement, Customer Engagement, Customer Engagement, Computer Literacy, Computer Literacy, Web Navigation Skills, Customer Engagement, Typing Skills / Flexible, Customer Engagement, Customer Engagement, Customer Engagement, Verbal Communication Skill, Customer Engagement, Customer Engagement, Customer Engagement, Verbal Communication Skill, Customer Engagement, Verbal Communication Skill, Customer Engagement, Verbal Communication Skill, Verbal Communication Skill, Customer Engagement, Verbal Communication Skill, Customer Engagement, Customer Engagement, Verbal Communication Skill, Customer Engagement, Computer Literacy, Critical Thinker, Verbal Communication Skill, Verbal Communication Skill, Typing Speed/Navigation In Tools, Verbal Communication Skill, Communication Skills, Verbal Communication Skill, Computer Literacy, Computer Skills, Computer Handling, Good Web navigation skills, Communication Skills, Customer Engagement, Web Navigation Skills, Customer Engagement, Customer Engagement, Customer Engagement, Verbal Communication Skill, Customer Engagement, Customer Engagement, Management skills, Customer Engagement, Verbal Communication Skill, Verbal Communication Skill, Customer Engagement, Customer Engagement, Computer Literate, Verbal Communication Skill, Customer Engagement, Verbal Communication Skill, Verbal Communication Skill, Computer Literate, Microsoft Office Skills, Communication Skills, Interperpersonal Skills, Verbal Communication Skill, Computer Literate, Presentation Skills, Computer Literacy, Computer Literacy, Verbal Communication Skill, Verbal Communication Skill, Computer Literacy, Computer Literacy, Verbal Communication Skill, Communication Skills, Critical thinking, Communication Skills, Computer Literacy, Typing Skills, Communication Skills, Critical Thinker, Communication Skills, Communication Skills, Communication Skills, Analysis, Analysis, Analysis, Computer Skills, Interperpersonal Skills, Interperpersonal Skills, Computer Literacy, Interperpersonal Skills, Banking and Finance, Computer Literacy, BPO Business Process Outsourcing, Microsoft Office Applications, Computer Literacy, Customer Service Oriented, Computer Literacy, BPO Business Process Outsourcing, Customer Service Oriented, Computer Literacy, Computer Literacy, BPO Business Process Outsourcing, Computer Literacy, BPO Business Process Outsourcing, BPO Business Process Outsourcing, Computer Literacy, Computer Literacy, Typing Skills, Computer Literacy, Typing Skills, BPO Business Process Outsourcing, BPO Business Process Outsourcing, Computer Literacy, Analytical Skills, Technical Skills, Computer Skills, Call Center, Call Center, Technical Skill, TROUBLE SHOOTING, Computer Literate, Technical Skill, Verbal Communication Skill, Tech savvy, Critical thinking, Computer Literacy, Customer Service Orientation, Data Listing, Computer Literacy, Computer Literacy, Critical Thinker, Communications Intelligence, Computer Literacy, Computer Navigation, Analytical Skills, Technical Skill, TROUBLE SHOOTING, Computer Literacy, Customer Service Orientation, Computer Literacy, Computer Literacy, Computer Literacy, Customer Service Orientation, Data Listing, Tech savvy, Computer Literacy, Computer Literacy, TROUBLE SHOOTING, Tech savvy, Computer Literate, Technical Skill, Publish Common Technical Documents, publishing site, Computer Navigation, Computer Literacy, Technical Skill, Computer Literacy, Customer Service Orientation, Data Listing, Technical Skill, Technical Support, Technical Skill, Tech savvy, Computer Literacy, Computer Literacy, Tech savvy, Retail, Computer Navigation, Computer Literacy, Customer Service Orientation, Computer Literacy, Data Listing, TROUBLE SHOOTING, Technical Skill, Computer Navigation Skill, Computer Literacy, Customer Service Orientation, Data Listing, Healthcare, Computer Literacy, Customer Service Orientation, Data Listing, Customer Acquisition, Technical Skill, Customer Service, Technical Skill, Analytical Skills, Airlines, Computer Literacy, Telecom Services, Computer Skills, Computer Literate, Hotel and Services, Analytical Skills, Technical Skill, Retail / E-Commerce, Technical Skill, Computer Skills, Telecommunications, Technical Skill, Computer Literacy, Technical Skill, Education, Technical Skill, Analytical Skills, Tech savvy, Tech savvy, Computer Literacy, Customer Service Orientation, Computer Literacy, Customer Service Orientation, Data Listing, Technical Skill, Technical Skill, TROUBLE SHOOTING, Computer Literate, TROUBLE SHOOTING, Customer Service Orientation, Data Listing, Computer Literacy, Tech savvy, BPO Business Process Outsourcing, Computer Literacy, TROUBLE SHOOTING, Computer Literate, TROUBLE SHOOTING, Computer Literacy, Customer Service Orientation, Data Listing, Sales, Technical Skill, Telecom Services, Tech savvy, Customer Service, BPO Business Process Outsourcing, Telecom Services, Tech savvy, Customer Service and Call Center, Technical Skill, Airlines, Customer Service and Call Center, Tech savvy, TROUBLE SHOOTING, Computer, Computer Literacy, Technical Skill, Retail Service, Customer Service and Call Center, Tech savvy, Computer Literacy, Customer Service Orientation, Tech savvy, Technical Skill, Technical Skill, Tech savvy, Technical Skill, computer skill, TROUBLE SHOOTING, Analytical Skills, Technical Skill, Computer Literacy, Verbal Communication Skill, Computer Literate, Computer Literate, Customer Engagement, Customer Engagement, Computer Literate, Customer Engagement, Nursing, Healthcare, Customer Engagement, Computer Literate, Customer Engagement, Customer Engagement, Computer Literacy, Customer Engagement, Customer Engagement, Customer Engagement, Customer Engagement, Fast Learning, Customer Communications, Customer Engagement, Customer Communications, Computer Literacy, Customer Engagement, Customer Engagement, Customer Engagement, Customer Engagement, Writing Emails, Customer Engagement, Customer Engagement, Computer Literacy, BPO Business Process Outsourcing, Computer Literacy, Typing Skills, Customer Engagement, Customer Engagement, Communicating with Servers, Customer Engagement, Customer Service and Call Center, Customer Engagement, Communication - Keeping a Customer informed of Progress and advising on Workarounds, Computer Literacy, BPO Business Process Outsourcing, Customer Engagement, Typing Skills, Customer Service and Call Center, Customer Engagement, Customer Engagement, Programming, Common operating system, software proficiency, BPO Business Process Outsourcing, Computer Literacy, Customer Service and Call Center, Customer Engagement, Customer Service and Call Center, BPO Business Process Outsourcing, Computer Literacy, Customer Engagement, Customer Service and Call Center, Computer Literacy, Computer Literate, Computer Literacy, BPO Business Process Outsourcing, Computer Literate, Technical Skill, Computer Literate, Computer Literacy, BPO Business Process Outsourcing, Computer Literacy, BPO Business Process Outsourcing, Computer Literate, Computer Literacy, BPO Business Process Outsourcing, Computer Navigation, Management skills, Microsoft Office Skills, Unreal Engine, Analytical Skills, Computer Literate, Computer Literate, Computer Navigation, Computer Literate, Programming, Computer lirerate, Computer Literacy, Project Management skills, COMPUTER NAVIGATE, Computer Navigate, creative problem solving, Computer Navigation, Coding Skills, Computer Skills, Data Entry, Computer Skills, Computer Literate, BPO Business Process Outsourcing, Computer Literacy, creative problem solving, Presentation Skills, Typing Skills, creative problem solving, Computer Literate, BPO Business Process Outsourcing, Customer Service Oriented, Computer Literacy, BPO Business Process Outsourcing, Computer Literacy, Typing Skills, Computer Literacy, Typing Skills, Customer Service, Computer Literacy, BPO Business Process Outsourcing, Computer Literacy, BPO Business Process Outsourcing, Computer Literacy, BPO Business Process Outsourcing, Computer Literacy, Customer Service Oriented, Computer Literacy, BPO Business Process Outsourcing, Customer Service Oriented, Computer Skills, Marketing skills., Analytical Skills, Language skills., Call Center, computer programming, Call Center, Computer Literacy, Customer Service Orientation, Data Listing, Computer Literacy, Computer Literacy, Customer Service Orientation, Data Listing, Computer Literacy, Computer Literacy, Customer Service Orientation, Data Listing, Computer Literacy, Computer Navigation, Computer Literacy, Customer Service Orientation, Data Listing, Computer Literacy, Computer Literate, Computer Literate, Technical Skill, Computer Navigation, Technical Skill, Patient Care, Computer Literacy, Computer Literate, Computer Navigation, Computer, Tech savvy, Computer, Medical Related, BPO Business Process Outsourcing, Computer Navigation, Sales, Financial Controlling, Project Management, Report Generation, Tech savvy, TROUBLE SHOOTING, Tech savvy, No BPO Experience Needed or with any experience is an advantage., Tech savvy, Computer Literacy, Computer, Customer Service and Call Center, Customer Service and Call Center, Project Management and Coordination skills, Tech savvy, Detail oriented, Computer Literacy, Computer Skills, Computer Literacy, Computer Literacy, Computer, Business Process Improvement, Computer, Computer Literacy, creative problem solving, Design Solution, Presentation Skills, Computer Literacy, Computer Literacy, Computer Literacy, Computer Literacy, Computer Literacy, Leadership Skills, Fast Learner, Leadership Skills, Marketing Analysis, Computer Effects, Technical Analysis, Technical Skill, Analytical Skills, Management Skil, Computer Navigate, Computer Navigate, Analysis, Computer Literacy, BPO Business Process Outsourcing, Ecommerce Merchandising, Analysis, Analysis, Customer Service and Call Center, Computer Navigation, Customer Service Oriented, Computer Literacy, BPO Business Process Outsourcing, Computer Navigation, Customer Service and Call Center, hardworking, Computer Literacy, Typing Skills, Customer Service and Call Center, Computer Literate, Customer Service and Call Center, hardworking, Typing Skills, hardworking, Analysis, Computer Navigation, Computer Literacy, Typing Skills, BPO Business Process Outsourcing, Computer Literate, Typing Skills, BPO Business Process Outsourcing, Computer Literacy, Customer Service Oriented, BPO Business Process Outsourcing, Computer Literacy, Analysis, Computer Literacy, Typing Skills, Analysis, Computer Literacy, Analysis, Management skills, Computer Skills, creative problem solving, Technical Skills, Computer Navigation, Computer Literacy, Computer Literacy, Analysis, Computer Literacy, Computer Literacy, Computer Literacy, BPO Business Process Outsourcing, Designing modules, Developing modules and curriculum, Call Center, Quality Assurance Standards, Call Center, Computer Literacy, Customer Relationship Management, Computer Literacy, Computer Literacy, Computer Literacy, Online streaming, Technical Skill, Computer Literacy, Computer Literacy, BPO Business Process Outsourcing, Technical Skill, Computer Literacy, Sales, Technical Skill, Tech savvy, Tech savvy, Technical Skill, Project Management, Technical Skill, Computer Literacy, Nursing, Tech savvy, Tech savvy, Tech savvy, Computer Literate, Technical Skill, Technical Skill, Technical Skill, Computer Literacy, Computer Literacy, Computer Literacy, Computer Literacy, Customer Relationship Management, Computer Literacy, Customer Service and Call Center, Customer Service and Call Center, Project Coordination, Detail oriented, Tech savvy, Computer Handling, Finance and Accounts, Computer Literacy, Analysis, Analysis, Cyber security, Technical Assessment, Detail oriented, Planning Skills, Call Center, Medical, Call Center, Medical, Hospital Critical Care Unit, Computer Literacy, Typing, Typing Skills, Decent typing speed, good communication skills, Computer Literacy, Good typing speed 50wpm+, Web Navigation Skills, decent typing knowledge, Computer Literacy, Sales, Web Navigation Skills, Accounts Receivable, Decent typing speed, Communication Skills, Typing Skills, Good typing speed 50wpm+, DECENT TYPING ABILITY, Communicating Skills, Typing Skills, Communication Channels, Communicating Skills, Typing Skills, Communication Channels, Good typing speed 50wpm+, Computer Literacy, Good Typing speed, Typing Skill, good typing skill, Goal Setting, English Fluency, Communicating Skills, Typing Skills, Communicating Skills, Typing Skills, Communicating Skills, Typing Skills, Communicating Skills, Typing Skills, Computer Literacy, Communicating Skills, Typing Skills, Communicating with Servers, Communication Skills, Communication Skills, Customer Service and Call Center, Customer Service and Call Center, Verbal Communication Skill, Project Management and Coordination skills, Detail oriented, Verbal Communication Skill, Verbal Communication Skill, Verbal Ski, Verbal Communication Skill, Verbal Communication Skill, Computer Literacy, Finance, Verbal Communication Skill, Verbal Communication Skill, Verbal Communication Skill, Verbal Communication Skill, Verbal Communication Skill, Verbal Communication Skill, Verbal Communication Skill, Verbal Communication Skill, Verbal Communication Skill, Verbal Communication Skill, Verbal Communication Skill, Verbal Communication Skill, Verbal Communication Skill, Computer Literacy, Verbal Communication Skill, Verbal Communication Skill, Customer Engagement, Verbal Communication Skill, Computer Literacy, Verbal Communication Skill, good communication skills, Computer Literacy, Verbal Communication Skill, Critical Thinker, Employee Communication, Customer Engagement, IT Project Manager, managing projects related to IT Infrastructure, Fast Learner, Customer Engagement, Microsoft Office, Critical Thinker, Computer Literate, Verbal Communication Skill, Computer Literate, Computer Literacy, Computer Literacy, Microft Office, IT Project Management Activities, Analysis, Computer Literacy, Fast Learning, Call Center, Critical Thinker, Writing Skills, Computer Literacy, hardworking, Computer Literacy, Communication Skills, Computer Literacy, Fast Learning, Customer Engagement, Computer Literacy, Goal Setting, Sales, Computer Literacy, Critical Thinker, Sales, Management, Critical Thinker, Computer Literacy, Typing Skills, Customer Service and Call Center, Web Navigation Skills, Analysis, Customer Service and Call Center, Computer Literacy, Computer Literacy, Computer Literacy, Communication Skills, Computer Literacy, Computer Literacy, Analysis, Verbal Communication Skill, Analysis, Computer Literacy, Verbal Communication Skill, Customer Service, Computer Literacy, Customer Service Oriented, Customer Service, IT Project Manager, Customer Service Oriented, Computer Literacy, Computer, Computer Literacy, Computer Literacy, BPO Business Process Outsourcing, Computer Literacy, Typing Skills, Customer Service Oriented, Computer Navigation, Computer Navigation, Computer Navigation, Computer Navigation, Programming, Marketing, Graphic Design, Computer Literacy, Customer Service Orientation, Computer Literacy, Customer Service Orientation, Data Listing, Telecom, Computer Literacy, Customer Service Orientation, Computer Literacy, Customer Service Orientation, Accounting Management, Computer Literacy, Customer Service Orientation, Computer Literacy, Data Listing, Computer Navigation, Computer Literacy, Customer Service Orientation, Computer Literacy, Accounts Receivable, Technical Skill, Computer Literacy, Customer Service Orientation, Computer Literacy, Computer Literacy, Tech savvy, Computer Literacy, Customer Relationship Management, Healthcare, Technical Skill, Technical Skill, Technical Skill, Computer literate and cooking, Technical Skill, Technical Skill, Tech savvy, Technical Skill, Technical Skill, Computer Literacy, Communication Skills, Communication Skills, Technical Skill, Programming, Tech savvy, Data Entry, TROUBLE SHOOTING, Computer Literacy, Customer Service Orientation, Computer, Computer Literacy, Customer Service and Call Center, TROUBLE SHOOTING, Computer Literacy, Technical Skill, Tech savvy, Computer Literate, Tech savvy, Travel and Tourism Services, Communication Skills, Customer Service and Call Center, Detail oriented, Detail oriented, Tech savvy, Computer Navigation, Computer Literacy, Computer Navigate, Technical Skill, Computer Literacy, Customer Service Orientation, Data Listing, Computer Literate, Tech savvy, Technical Skill, Travel and Tourism Services, front end development, Computer Navigation, Hotels, Technical Skill, TROUBLE SHOOTING, Computer Navigation, Computer Skills, Retail Service, Technical Skill, Computer Navigate, EDUCATIONAL ACCOUNT, Computer Literacy, Computer Literacy, Computer, Computer Navigation, Tech savvy, Computer Navigation, Computer Literate, Technical Skill, Technical Skill, Computer Literacy, Customer Service Orientation, Computer Literacy, Computer Navigation, Computer Literacy, Computer Literacy, Customer Service Orientation, Computer Literacy, Computer Literate, TROUBLE SHOOTING, Tech savvy, Tech savvy, Computer Literacy, Computer Skills, Computer Navigation, Tech savvy, Computer Literate, Computer Navigation, Computer Navigation, analytical, Customer Acquisition, Computer Navigation, Tech savvy, TROUBLE SHOOTING, Computer, Tech savvy, Software, Computer Handling, Computer Literacy, Computer Literacy, Computer Literacy, Data Listing, Analysis, hardworking, Computer Navigate, hardworking, Reporting and Analysis, Navigation, hardworking, Computer Navigate, Analysis, Nursing, Software, Computer Literacy, Microsoft & Photoshop, Graphic Design And Layouting, Customer Service and Call Center, Graphic Design, Branding Brand Promotion, Graphic Design, Lay out or Designing, Lay-out and Designs, Software Development, Graphic Designer, Graphic Artist, Finance, Payroll / Compensation & Benefits, Financial Information Providers, Accounting Services, Accounting, Bookkeeping, Accounting, Bookkeeping, Computer, Computer Literacy, Programming, Web Designer/Development, Customer Service, Management, Graphic Design, Programming, Programming, HR, Knowledgeable in MS Office and internet browsing, Communicating Skills, Typing Skills, Communication Channels, Internet Browsing, Computer Literacy, Critical Thinker, Typing, Computer Literacy, Computer Literacy, Typing Skills, Communication Channels, Communicating Skills, Typing Skills, Decent typing speed, Goal Setting, Critical Thinker, Verbal Communication Skill, Verbal Communication Skill, Interperpersonal Skills, BPO Business Process Outsourcing, Computer Navigation, Verbal Ski, Verbal Communication Skill, Good typing speed 50wpm+, Web Navigation Skills, Customer Service Orientation, Computer Literacy, Verbal Communication Skill, Typing Skills, Sales, Computer Literacy, Computer Literacy, Computer Literacy, Communication Skills, Technical Skill, Verbal Communication Skill, Computer Literacy, Technical Skill, Travel and Tourism Services, travel services, Typing Skills, Finance, Travel, Tech savvy, Computer Literacy, Telecom Services, Telecom, Communication Skills, Communication Skills, TEchnical Services, Telecom, Communication Skills, Communication Skills, Tech savvy, Communication Skills, project management software tools,methodologies ,and best practices, Strong written and verbal communication skills, IT Infrastructure, Communication Channels, Typing Skills, Communication Skills, Communication Skills, Experience with documentation tools suc as Adobe Technical Communication Suite, MadCap, HTML / CSS / Javascript, Programming / Writing Code, Skilled in staff engagement and monitoring, Technical Skill, Retail Service, Computer Literacy, Computer Literacy, Python, Tech savvy, Communication Skills, COMPUTER TYPING SPECIALIST, Computer Literate, Communication Skills, Computer Literate, Customer Service and Call Center, Hotels, Technical Skill, Customer Support, Customer Service and Call Center, Project Planning and Management, Detail oriented, Computer Literacy, Computer Literacy, Communicating Skills, Communication Channels, Typing Skills, Computer Literacy, Verbal Communication Skill, Customer Communications, Computer Literate, TYPING EFFICIENT, Computer Literacy, Detail oriented, Customer Service and Call Center, Customer Service and Call Center, Customer Service and Call Center, Customer Service and Call Center, Customer Service and Call Center, Computer Literacy, Customer Service, Customer Service and Call Center, Computer Skills, Customer Service and Call Center, Customer Service and Call Center, good communication skills, Computer Skills, Computer Literacy, Graphic Design, Critical thinking, Typing Skills, Good typing speed 50wpm+, Graphic Artist, IT Design and Planning Activities, Decent typing skill, Communicating Skills, Typing Skills, Communicating Skills, Typing Skills, Canva and MS Word, Graphic Designing, Communicating Skills, Typing Skills, Communicating Skills, Typing Skills, Critical thinking, Communicating Skills, Typing Skills, Communicating Skills, Typing Skills, Good typing speed 50wpm+, Critical Thinker, Graphic Design And Layouting, Designer Interface, Critical Thinker, Critical thinking, Accounting, Accounting Management, Goal Setting, Managerial Skills, Bookkeeping, Critical Thinker, IT Project Manager, Typing Skills, Retail / E-Commerce, Telecom, Bookkeeping, Accounting, Accounting Management, Bookkeeping, Computer Literacy, Customer Service Oriented, Computer Literacy, Computer Literacy, BPO Business Process Outsourcing, Computer Literacy, BPO Business Process Outsourcing, Computer Literacy, BPO Business Process Outsourcing, Typing Skills, Auditing, Supervisory Control and Data Acquisition Systems, Sales, Sales Forecasting, Accounting, Accounting, Financial Management, WEB Designing, Digital marketing, Communicating Skills, Typing Skills, Communicating Skills, Typing Skills, Communicating Skills, Typing Skills, Typing, Typing Skills, Good typing speed 50wpm+, Communicating Skills, Typing Skills, BPO Business Process Outsourcing, Typing proficient, Typing Skills, Web Navigation Skills, Computer Literacy, Critical Thinker, Computer Literacy, Communicating Skills, Typing Skills, Computer Literacy, computer typing, Communicating Skills, Typing Skills, Decent typing speed, Communicating Skills, Communication Channels, Communicating Skills, Communication Channels, Decent typing speed, Communicating Skills, Computer Literacy, Microft Office Applications, Good computer typing speed, Good with communication skills, Communicating Skills, Communication Channels, Sales, Communicating Skills, Communication Channels, Typing Skills, Good communicating skills, Good with communication skills, Communicating Skills, Communication Channels, Microft Office Applications, Accounts Receivable, Good with communication skills, good communicating skill, Good typing speed 50wpm+, Computer Navigation, Telecom, Excellent typing speed, Communicating Skills, Communication Channels, Technical Skill, Computer Literacy, Tech savvy, Communicating Skills, Communication Channels, Tech savvy, Computer Navigation, Customer Service Orientation, Technical Skill, Computer Navigation, Computer Navigation, Technical Skill, Computer Skills, Tech savvy, Computer Literacy, Customer Service Orientation, Data Listing, Critical Thinker, Computer Literacy, Technical Skill, Computer Literacy, Technical Skill, Tech savvy, Goal Setting, Computer Literacy, Computer Literacy, Customer Service Orientation, Tech savvy, Customer Service Orientation, Computer Literacy, Computer Navigation, Computer Literacy, Goal Setting, Customer Service and Call Center, Customer Service and Call Center, Customer Service and Call Center, Computer Literacy, Data Listing, Good with communication skills, Project Management and Coordination skills, Tech savvy, Detail oriented, IT related, Good with communication skills, Call Center Management, Good with communication skills, Computer Literacy, Good with communication skills, Good with communication skills, Good with communication skills, Good with communication skills, Good with communication skills, Good with communication skills, Good with communication skills, Critical Thinker, Computer Skills, Communicating Skills, Typing Skills, Decision Making, Computer Literacy, BPO Business Process Outsourcing, asdadas, hardworking, Communicating Skills, Typing Skills, Typing, Sales, Accounts Receivable, Project Management, Computer Literacy, Customer Relationship Management, Technical Skill, Customer Service Orientation, Customer Service and Call Center, Customer Service and Call Center, Project Coordination, Detail oriented, Communication - Keeping a Customer informed of Progress and advising on Workarounds, hardworking, Computer Navigation, Computer Navigation, Training, Language, HTML / CSS / Javascript, Native iOS Development, Native Android development, Penetration Testing, APIGEE API Management platform, GCP Cloud, Electrical, Accounts Receivable, Warehouse Management Activities, Customer Service and Call Center, Customer Service and Call Center, Detail oriented, Detail oriented, Computer, creative problem solving, Programming / Writing Code, Clear Communication, Programmable Logic, Computer Literacy, Marketing, Programming, Design, Analytical Skills, Computer Literacy, Typing Skills, Computer Literacy, Technical Skill, Graphic Designer, Computer Literacy, Graphic Artist, Graphic Artist, problem solving, Graphic Design, Graphic Artist, Critical Thinker, Analytical Skills, Graphic Design, Designing, bedside experience, Designer Interface, Accounting, Bookkeeping, ACCOUNTING AND BOOKKEEPING ASSISTANT, Financial Audits, Finance & Accounts, Tech savvy, Computer Literacy, Customer Service Orientation, Computer Literacy, Customer Service Orientation, Computer Literacy, Customer Service Orientation, BPO Business Process Outsourcing, Computer Literacy, Customer Service Orientation, Sales, Computer Navigation, Customer Service Oriented, Computer Literacy, Hotel Booking, Accounts Receivable, Computer Literacy, Customer Service Orientation, Data Listing, Tech savvy, Computer Literacy, Customer Service Orientation, computer litereate, Tech savvy, Computer Literate, Customer Service and Call Center, Customer Service and Call Center, Customer Service and Call Center, Project Coordination, Detail oriented, Fast Learning, Computer Literacy, Fast Learner, Technical Analysis, Computer Skills, Computer Literacy, Microsoft Account, Computer Literacy, Technical Analysis, Technical Analysis, Technical Analysis, Fast Learning, Computer Literacy, Computer, Writing, Typing Skills, Typing Skills, Typing Skills, Computer Literacy, Typing Skills, Computer Skills, Computer Literacy, Computer Literacy, Computer Literacy, Computer Literacy, BPO Business Process Outsourcing, Computer Literacy, Presentation Skills, Typing Skills, BPO Business Process Outsourcing, Management Skil, Typing Skills, Customer Service Oriented, Computer Literacy, Computer, Creating / Improving Policies, Customer Service Oriented, Computer Configuration, Technical Skill, Computer Literacy, Customer Service Oriented, Computer Literacy, Technical Skill, Customer Service and Call Center, BPO Business Process Outsourcing, Customer Service and Call Center, Computer Literacy, BPO Business Process Outsourcing, BPO Business Process Outsourcing, Call Center Management, Bookkeeping, Accounting and finance, Analytical Skills, Human Resources HR, Operation Management, Computer Skills, Telco, Customer Service and Call Center, Computer Literacy, Customer Service Orientation, Computer Literacy, Customer Service Orientation, Data Listing, Technical Skill, Computer Literacy, Customer Service Orientation, Data Listing, Technical Skill, Technical Skill, Tech savvy, BPO Business Process Outsourcing, Technical Skill, Technical Skill, Technical Skill, Technical Skill, Tech savvy, Computer Literate, Customer Attitude Study, Computer Literate, Proficiency in MS Word, Apple Pages, Canva and PDF conversion, Proven track record in graphic designing, Modify existing designs based on preset requirements, Actualize art assets based on given templates/guidelines, Computer Literate, Tech savvy, Sales, Has an experience managing / leading Training Managers and Trainers, Customer Service and Call Center, Customer Service and Call Center, Project Management and Coordination skills, Actualize art assets based on given templates/guidelines., Proficiency in MS Word, Apple Pages, Canva and PDF conversion, Modify existing designs based on preset requirements, Carry out design related activities as may be required from time to time, Detail oriented, Generate style guides -, Knowledge of NGRX, Angular, Angular Material, Deep knowledge of programming, OO Design Patterns and Software Architecture (e.g. Microservices), Familiarity with common Python web frameworks such as Flask, Django, Django Rest Framework, Strong analytical and problem-solving skills, Travel and Tourism Services, Experience in SAP integration technologies, such as IDOC, BAPI, or RFC., hospitality management, Knowledge of SAP development tools, such as SAP NetWeaver, SAP HANA, or SAP Cloud Platform., Experience with SAP modules, such as FI/CO, MM, SD, and PP, At least 5-10 years of experience in SAP development., Strong knowledge of SAP modules, such as FI/CO, MM, SD, and PP, Knowledge of SAP configuration and customization., Experience in SAP integration technologies, such as IDOC, BAPI, or RFC., Experience in SAP integration technologies, such as IDOC, BAPI, or RFC., Strong knowledge of SAP modules, such as FI/CO, MM, SD, and PP., Knowledge of SAP configuration and customization., Communication Skills, Analytical Skills, Communication - Keeping a Customer informed of Progress and advising on Workarounds, Computer Navigation, Computer Literacy, Typing Skills, Analytical Thinking, Analysis, Fast Learner, Analysis, Computer Literacy, Fast Learning, Analysis, Computer Navigation, Analysis, Computer Literacy, Analysis, Analysis, Computer Navigation, Analysis, Computer Navigation, Presentation, Analysis, COMPUTER NAVIGATION, Analysis, Computer Navigation, Analysis, Management Skil, Computer Navigation, Computer Literacy, BPO Business Process Outsourcing, Computer Literacy, Computer Navigation, BPO Business Process Outsourcing, Customer Service Oriented, Computer, Computer Literacy, Computer Navigation, creative problem solving, Coaching Skills, Computer Navigation, Typing Skills, Writing Code, Computer, Computer Literacy, Communicating with Servers, Computer Navigation, Computer Effects, Computer Navigation, HD Configuring, Critical Thinker, Computer Literacy, Technical Analysis, Manage Mobility Issues, Communication - Keeping a Customer informed of Progress and advising on Workarounds, Typing, BPO Business Process Outsourcing, Customer Service, Communicating with Servers, Computer Literacy, Computer, Customer Service, Computer Literacy, Customer Service, Analyst, Communication - Keeping a Customer informed, Recruitment, Operational Leadership, Accounting and finance, Customer Service Representative, Training and Development, Graphic Design And Layouting, Design Application, Computer Literacy, Customer Service Orientation, Technical Skill, Technical Skill, Computer Navigation, Computer Literacy, GDS Global distribution system, Customer Service and Call Center, Customer Service and Call Center, Project Management and Coordination skills, Detail oriented, excel/word/powerpoint, Call Center, Telco, Retail, Telecom, Customer Care, Customer Relationship Management, Computer, Computer Navigation, Communication Skills, Computer Literacy, Analysis, Analysis, Expertise with Test Driven Development and Agile Development, Expertise of CI/CD pipelines using Gitlab Runners and/or Jenkins, Expertise in SQL and Non-SQL database, Experience designing in RESTful architectural style, including JSON format, Expertise Kubernetes-based workflows (Gitlab/Docker/OpenShift), Familiarity with Linux operating systems (RHEL/CentOS), Knowledgeable in security principles and tools (SCM, SAST, SCA, etc.), Knowledgeable in: Neo4J, Express.js, Go, Node.js, PySpark/Cloudera, Data Science/Machine Learning, C, Code quality and security (SonarQube, Checkmarx, JFrog Xray), Strong analytical and problem-solving skills., Experience in SAP integration technologies, such as IDOC, BAPI, or RFC., Strong knowledge of Java and SAP Hybris., Experience with web development technologies, such as HTML, CSS, and JavaScript., Communication Skills, Computer Literacy, Customer Service Orientation, Computer Literacy, Customer Service Orientation, Analysis, Computer Literacy, Analysis, Computer Literacy, Customer Service Orientation, Computer Literacy, Customer Service Orientation, Data Listing, Computer Literacy, Customer Service Orientation, Analysis, Analysis, Analysis, Analysis, Analytical Skills, Recruitment, Human Resources HR, Operational Leadership, Accounting Management, Travel Services Accounting, BPO Business Process Outsourcing, Senior Training Manager, Graphic Design And Layouting, Computer Literacy, BPO Business Process Outsourcing, BPO Business Process Outsourcing, Customer Service, Computer Literacy, Customer Service Orientation, Data Listing, Computer Literacy, Customer Service Orientation, Computer Navigation, Computer Literacy, Data Listing, Customer Service Orientation, Tech savvy, Customer Relationship Management, Customer Service and Call Center, Computer Literacy, Customer Service Orientation, Data Listing, Technical Skill, Computer Literate, Computer Navigation, Computer Literacy, Customer Service Orientation, Computer Navigation, Computer Literacy, Customer Service Orientation, Communication Skills, Customer Service and Call Center, Customer Service and Call Center, Detail oriented, Detail oriented, Computer Literacy, Customer Service Orientation, Detail oriented, IT Infrastructure / Process Management, IT Infrastructure / Process Management, Tech savvy, Computer Literate, Computer Literacy, Customer Service Orientation, Data Listing, Active Workspace, Computer Literacy, Management / Strategy, Typing Skills, Computer, Tech savvy, Technical Skill, Computer Literacy, Communication - Keeping a Customer informed of Progress and advising on Workarounds, Technical Analysis, Microsoft Account, Typing Skills, Computer Literacy, Computer Literacy, Presentation, Computer Literacy, Marketing Skills, Computer Literacy, Computer Literacy, Computer Literacy, Navigation, Navigation Function, Customer Service and Call Center, Customer Service and Call Center, Customer Service and Call Center, Project Management and Coordination skills, Detail oriented, SQL Developer, Typing Skills, Navigation, Navigation Function, Analysis, Analysis, hardworking, Analysis, hardworking, Technical Skill, SAFe Framework, Communication - Keeping a Customer informed of Progress and advising on Workarounds, Linux system security, Project Management Concepts, Agile Methodologies, Linux skillset, Oracle, MySql, GCE, AWS Amazon Web Services, ELK, Computer Literacy, Customer Service Orientation, Data Listing, Computer Literacy, Data Listing, Computer Literacy, Computer Literacy, Customer Service Orientation, Computer Literacy, Computer Literacy, Tech savvy, IT Infrastructure, Finance, healthcare business development, account management experience, Telco Account, Computer Literacy, Computer Literacy, Computer Literacy, Computer Literacy, Customer Service and Call Center, Customer Service and Call Center, Computer Literacy, Computer Literacy, Communication - Keeping a Customer informed of Progress and advising on Workarounds, Computer Literate, Computer Literate, Strong Match and Analytical Skills, Monitoring Productivity Management:, Computer Navigation, Team Management, Creating modifying table structures, creating table relationships, using DAX formulas, and implement, Knowledge of using MS Office apps, specific Excel graphs and pivot tables, Knowledge in creating database connections, objects, queries, and table relationships, Ability to connect to data source, clean, transform, and remodel data, Computer Literate, choose and add appropriate visualizations, filters and conditional formatting for data analysis., Experience with reports design and development in a test-driven environment, Experience with relational databases (e.g. MS SQL server), Computer Navigate, Customer Service and Call Center, Project Coordination, Computer Literacy, Technical Analysis, Navigation, Navigation, Computer Literacy, Computer Literacy, BPO Business Process Outsourcing, Customer Service Oriented, BPO Business Process Outsourcing, Detail oriented, Communication Skills, BPO Business Process Outsourcing, Customer Service Oriented, Technical Skill, Analysis, Communicating with Servers, Computer Literacy, hardworking, Computer Literacy, BPO Associate, BPO Business Process Outsourcing, Call Center, Customer Attitude Study, Computer Literacy, Data Listing, Customer Attitude Study, Telecom, Customer Service Orientation, Customer Service and Call Center, Tech savvy, Customer Service and Call Center, Project Management and Coordination skills, Detail oriented, Microsoft Account, Customer Service Oriented, Computer Literacy, Analysis, Customer Service, Hardwork, BPO Business Process Outsourcing, Analysis, Good with communication skills, Communication - Keeping a Customer informed of Progress and advising on Workarounds, Technical Skill, Computer Literacy, Customer Service Oriented, Call Center, BPO Business Process Outsourcing, Customer Service, Customer Service and Call Center, Customer Service and Call Center, Detail oriented, Technical Analysis, Technical Support, Computer Literacy, Computer Literacy, Computer Literacy, BPO Business Process Outsourcing, Customer Service, BPO Business Process Outsourcing, Technical Skill, Computer, IT Project Manager, Computer Literacy, Accounts Receivable, Customer Service and Call Center, Customer Service and Call Center, Detail oriented, Agile Methodologies, Management / Strategy, English as a Second Language (ESL), Scheduling, Microsoft Office Applications, Computer Navigation, Computer, Computer Literacy, Customer Service and Call Center, Customer Service and Call Center, Detail oriented, Computer Literacy, Technical Skill, Communication - Keeping a Customer informed of Progress and advising on Workarounds, Technical Analysis, Computer, Good with communication skills, Good with communication skills, Computer Navigation, Technical Skill, Technical / Functional Training, Computer Navigation, Computer Navigation, Active Workspace, Computer Navigation, Computer Literacy, Computer Literacy, Technical Analysis, Communication - Keeping a Customer informed of Progress and advising on Workarounds, Navigation, Computer Literacy, Navigation, Typing Skills, Computer Literacy, Typing Skills, Computer Literacy, Computer Navigation, Computer Navigation, Computer Literacy, Computer Literacy, Computer Literacy, Analysis, Computer Literacy, hardworking, Analysis, Typing Skills, Analysis, hardworking
Full Time
1-3 Years
Associate Degree
Quezon City, Metro Manila
Urgent Hiring
Posted 3 weeks ago
Featured

Candidates must be a highly driven individual that could meet the company sales requirements. RESPONSIBILITIES:> Attend all necessary trainings virtually and or face to face.> Conduct Financial Needs Analysis on prospective clients> Sales of company's financial products such insurances, mutual fund and investments.> Monitor all the clients account and portfolio QUALIFICATIONS:> At least College level> Sales experience is an advantage> Must have device for online transactions and strong internet connection> Goal driven and have excellent interpersonal skills BENEFITS:> Unlimited income potential> Cash bonuses> Travel Incentives (Local/International)> HMO> Retirement Fund> Career Growth
Part-Time/Full-Time
Skills: Negotiation Skills, Communication Skills, Real Estate Trends, Civil Engineering, Microsoft Office Applications, Marketing Communications Planning, Communication Skills, closing sales, Presentation Skills, Business Correspondence, Vendor Management, Technical Support, Information Security, Business Correspondence, Relationship Management, Presentation Skills, persuasion and negotiation, closing sales, Interviewing, Human Resources HR, Recruitment, Marketing, Advertising, Online support, Accounting, TrackRecord, Recruitment, Decision Analysis, Graphic Design, Adobe, Animation, Business Development, Negotiation Skills, Microsoft Office Applications, Civil Engineering, Accounting, Bookkeeping, Financial Analysis, Writing, Advertising, Communication Skills, WEB Designing, Programming, IT, Graphic Design, Adobe, photography and videography, problem solving, Analytical Skills, Negotiation Skills, Analytical Skills, Field Marketing, Business Development, Decision Analysis, Business Correspondence, Business Development, Negotiation Skills, Decision Analysis, Decision Analysis, Business Correspondence, Business Development, Recruitment, Leadership Skills, Interpersonal Skills, Microsoft Office Applications, Organizing and Planning, Building Rapport, Decision Analysis, problem solving, Negotiation Skills, Negotiation Skills, Analytical Skills, Presentation Skills, Decision Analysis, Presentation Skills, problem solving, Leadership Skills, Interpersonal Skills, Interpersonal Skills, Leadership Skills, problem solving, Reporting, Interpersonal Skills, Adobe, Video Editing, Animation Software, Content Writing, Economics, Data Analysis, Presentation Skills, Decision Analysis, Account Management, Marketing Communications Planning, Social Media, Advertising, Account Management, Marketing Communications Planning, Business Development, Sales, Management, Training, LinkedIn, Leadership Skills, Magento, Marketing, Magento, Marketing, Magento, Management, Magento, Management, Communication Skills, Content Writing, Copywriting, Patient Care, Nursing, Healthcare, Healthcare, Patient Care, Medical, Technical Analysis, Biomedical/Medical Engineering, Healthcare, Management, Marketing, Accounting, Accounts Payable, Sales, Marketing, Microsoft Office Applications, Management, Sales, Interpersonal Skills, Communication Skills, Accounting, Microsoft Office Applications, Marketing, Management, Data Analysis, Sales, Abacus, PHP, MySql, Marketing, Marketing Communications, CRM, Agile, Scrum, CRM, Communication Skills, BPO Business Process Outsourcing, Trainable, Computer Navigation, Hardware Management, Language, Simple Connections, Basic arrangements, Operations Management, Client Management, Performance Metrics, People Management, Communication Skills, Independent and Team Player, Project Management and Coordination skills, Networking, Java, Skills in WFM Tools, Of, problem solving, Accounting, Financial Analysis, Customer Service, Computer Literacy, Communication Skills, Interpersonal Skills, Driving, TrackRecord, Negotiation Skills, Decision Analysis, Business Development, Accounting, problem solving, Financial Analysis, Communication Skills, hardworking, Building Rapport, Market Research, Brand Management, Programming, PHP, Angular Post, Public Relations, Leadership Skills, Events Management, Advertising, Brand Management, Communication Skills, Javascript, Angular Post, Computer Literacy, Office Skills, n/a, Community Development, Office Skills, Leadership Skills, Marketing Communications Planning, Marketing Communications Planning, Google Analytics, Report Writing, Content Writing, Creative Writing, Communication Skills, Human Resources HR, Interpersonal Skills, Driving, Communication Skills, n/a, Driving, Communication Skills, n/a, Decision Analysis, Business Correspondence, Business Development, problem solving, Business Analysis, Change Management, IT, Data Visualization, Usability Testing, Management, problem solving, Leadership Skills, Content Writing, Business Correspondence, Proofreading, Legal Writing, Public Speaking, problem solving, n/a, As400 Techno, Communication Skills, MS Office Literate, problem solving, Customer Management, Microsoft Office Applications, Marketing Communications Planning, Account Management, Marketing Communications Planning, Content Writing, Marketing Communications Planning, Market Research, Marketing Communications, Customer Service, Technical Support, Microsoft Office Applications, Troubleshooting, Sales, Account Management, Microsoft Office Applications, Microsoft Office Applications, Accounting, SAP, Management, Sales, Interpersonal Skills, Communication Skills, Management, Sales, Interpersonal Skills, Communication Skills, Management, Sales, Interpersonal Skills, Communication Skills, Sales, Management, Interpersonal Skills, Communication Skills, Management, Sales, Interpersonal Skills, Communication Skills, Language, Computer Navigation, CRM, Remote And Monitoring Tools, Language, CRM, Remote And Monitoring Tools, Computer Navigation, Communication Skills, Trainable, Computer Navigation, WAF working and implementation, WAF and Security logs review, Vulnerabillity Management, Communication Skills, NDM Traffic Monitoring, Mainframe Infrastructure Monitoring Services, Task Recycle and System Maintenance, IBM - RACF, Database Monitoring, System Services, Queue Monitoring, Batch Completion Monitoring, Communication Skills, MS Office Literate, IT Sales, Strategy Development, Strategy Development, Sales, UI/UX, Adobe Photoshop, Illustrator Draw, InvisionApp, Sketching, Metrics Management, Site Management, Healthcare Management, Client Relationship Management, Software Development, Javascript, Programming, Datastage, DataPower, Apache Kafka, ISO Certifications, Security Operations Center, Metrics Management, Site Management, Healthcare Management, Client Relationship Management, Metrics Management, Site Management, Healthcare Management, Client Relationship Management, Metrics Management, Site Management, Healthcare Management, Client Relationship Management, Metrics Management, Site Management, Healthcare Management, Client Relationship Management, Language, Computer Navigation, CRM, Remote And Monitoring Tools, Technical Analysis, Electrical, CAD Model to STL Conversion, Communication Skills, MS Office Literate, problem solving, Customer Management, Leadership Skills, Language, Javascript, Web Design, Programming, Billing, Collection, Microsoft Office Applications, QuickBooks, Javascript, Programming, Adobe Photoshop, Adobe Illustrator, Adobe InDesign, Content Writing, Copywriting, Professional Writing, Client Relationship Management, Incident Management, Leadership Skills, People Management, Communication Skills, General Accounting, Audit, Risk Analysis, Administration, Organizing and Planning, Documentation, Communication Skills, Computer Navigation, Interpersonal Skills, Circuit Designer, Electrical Measurements, Microsoft Office Applications, SAP, Microsoft Outlook, Food Safety, Food Marketing, Customer Service, Microsoft Office Applications, SAP, Microsoft Outlook, Healthcare, MS Office Literate, Communication Skills, Communication Skills, Microsoft Office Applications, Management, Microsoft Office Applications, SAP, Microsoft Outlook, springmvc, layer 7, Maven, MS SQL Server Architect, Microsoft Office Applications, Microsoft Outlook, Administrative Work, Java Certified Programmer, spring core, spring aop, spring cloud, SOAP Webservices, Communication Skills, Customer Service, Analytical Skills, Customer Service, Communication Skills, Sketchup Pro, 3D Computer Graphics, VRAY Rendering, Adobe, Interpersonal Skills, Communication Skills, Bidirectional-Streams over Synchronous HTTP BOSH, Control of Substances Hazardous to Health COSHH, Collection, Financial Literacy, Customer Service, Customer Service, Communication Skills, Zendesk, Accounting, Management, Computer Literacy, Microsoft Office Applications, Teaching English as a Foreign Language (TEFL) arrangements, n/a, Teaching English as a Foreign Language (TEFL) arrangements, n/a, Teaching English as a Foreign Language (TEFL) arrangements, n/a, n/a, Teaching English as a Foreign Language (TEFL) arrangements, Communication Skills, Sales, closing sales, Decision Analysis, Analytical Skills, Applications Developing of New, Communication Skills, Beauty, Shaving the face, Hairstyling, Hairstyling, Computer Literacy, Virtual Administrative Support, n/a, Pastry, Dessert Making, Cake Decoration, Communication Skills, Attention to Detail, Endurance, Artistic, Organizational Skills, n/a, Planning and Scheduling, General Measuring, Interpersonal Skills, multi-tasking, Networking, VPN, Windows OS, Communication Skills, Multi-tasking skills, Inventory skills, Communication Skills, Microsoft Office Applications, problem solving, Troubleshooting, Power Tools, Communication Skills, n/a, Computer Navigation, Microsoft Office Applications, Communication Skills, Multi-tasking skills, Inventory skills, Communication Skills, Motivated Individual, Communication Skills, ElasticSearch, VPN, Communication Skills, analytical, Computer Navigation, Accounting, Taxation, Bookkeeping, Customer Service, Relationship Management, Microsoft Office Applications, Analytical Skills, Communication Skills, problem solving, work with minimal supervision, Analytical Skills, Communication Skills, Account Management, closing sales, Adobe Photoshop, Adobe Illustrator, CSS, Office Skills, Accounts Payable, Critical thinking, Accounting, Adobe Photoshop, Usability Testing, Adobe Illustrator, Wireframing, Highly Motivated, Marketing Communications Planning, Presentation Skills, Java, Android SDKs, Software Applications, Test, Hardware, n/a, Javascript, Adobe Photoshop, Adobe Illustrator, Adobe After Effects, Marketing Communications Planning, Technical Writing, Editing Skill, Training, Marketing Communications Planning, Presentation Skills, Marketing Communications Planning, Interpersonal Skills, Sales, Marketing Communications Planning, Interpersonal Skills, Highly Creative, People Management, Microsoft Office Applications, Wordpress, Photography, Photo Editing, Marketing Communications Planning, Technical Writing, Search Engine Optimization SEO, Java, Programming Languages, Communication Skills, Communication Skills, Presentation, Networking, Computer Configuration, Communication Skills, People Management, Marketing Communications Planning, Great Customer Service Skills, 2D Game Development, Gam, Xcode, n/a, Marketing Communications Planning, To Detai, Accounts Receivable Management, General Accounting, Knowledgeable in traffic laws and location, Communication Skills, Simply Accounting, Accounts Receivable Management, Accounting, Marketing Planning, Training, Programming, QA/Test Automation, Marketing Communications Planning, Software Development, Marketing Communications Planning, Javascript, Project Coordinator, Marketing Communications Planning, Computer-Aided Software Engineering, Javascript, CSS, Software Engineering, Marketing Communications Planning, Javascript, RoR, PHP, General Accounting, Simply Accounting, Bookkeeping, Sales Strategy, People Management, Store Operations, Communication Skills, Microsoft Office Applications, Marketing Communications Planning, Communication Skills, Multi-tasking skills, Inventory skills, NetSuite, Accounting, End-to-end accounting cycle, People Management, Communication Skills, Technical Skill, problem solving, Stress Management, Analytical Skills, Communication Skills, Audit, Management, Analytical Skills, problem solving, Communication Skills, Office Skills, Accounts Payable, Critical thinking, Accounting, Logistics Management, Decision Making, Legal Writing, Attention to Detail, Interview Skills, Microsoft Office Applications, Communication Skills, Knowledge with Credit and Collections process, Collection, Adobe Photoshop, Adobe Illustrator, Adobe Flash, Designer, Analytical Skills, n/a, Billing, Collection, Microsoft Office Applications, QuickBooks, Java, J2EE Architect, Oracle SQL Developer Data Modeler, Spring, Programming Languages, Software Development, Technical Analysis, Office arrangements, Computer Literacy, hardworking, Computer Literacy, hardworking, Account Management, Marketing Communications Planning, Business Development, Marketing Communications Planning, Social Media, Advertising, Sales Management, Marketing Planning, Marketing Communications Planning, Transc, Grammatical Accuracy, Typing Skills, must type at least 50+ WP* Good Good speed, Typing Skills, Communication Skil, Transcribing from a headset, Grammar And Language Composition, Sales, entrepreneurial, Research and Development, Database Mgt, Communication Skills, Communication Skills, n/a, Knowledge in troubleshooting/minor repair, Communication Skills, Interpersonal Skills, System Administration, Java, UI Design Lead, Microsoft Office Applications, Media Buying and Planning, Brand Management, Market Research, Creative Writing, Adobe Photoshop, Content Writing, Presentation, Microsoft Office Applications, Telemarketing, Marketing Communications Planning, Team Management, Management, Patient Care, Nursing, Healthcare, Programming, Software Engineering, Software Development, Sales, Banking, Finance and Accounts, Sales, Banking, Finance and Accounts, Sales, Banking, Finance and Accounts, Sales, Banking, Finance and Accounts, Sales, Banking, Finance and Accounts, Sales, Banking, Finance and Accounts, Java Certified Programmer, spring core, spring aop, spring cloud, SOAP Webservices, Java Certified Programmer, spring core, spring aop, spring cloud, SOAP Webservices, springmvc, layer 7, Maven, MS SQL Server Architect, Communication Skills, Microsoft Office Applications, Management, Microsoft Office Applications, Sales Management, Sales Strategy, Microsoft Office Applications, Sales Management, Sales Strategy, Microsoft Office Applications, Sales Management, Sales Strategy, Java, CSS, Programming, SQL, Microsoft Office Applications, Presentation Skills, CSS, Java, Adobe Photoshop, Marketing Planning, Marketing Planning, Social Media Platforms, Management, Leadership Skills, Strategy Development, Finance and Accounts, Planning and Scheduling, Financial Literacy, Microsoft Office Applications, Attention to Detail, Trainable, Communication Skills, Encoding, Accounting, Microsoft Office Applications, Bookkeeping, Microsoft Office Applications, Marketing Communications Planning, Microsoft Office Applications, Communication Skills, Client Relationship Management, Programming, MongoDB, MySql, UML Design, programming logic, GUI Designer, Communication Skil, Grammar And Language Composition, Marketing Communications Planning, Management, Training and Development, JIRA Agile, Scrum, Agile Methodologies, NoSQL, Java, Amazon EBS, SQL, UI Design Lead, UI/UX, Visualization Tool, Information Architecture, Conceptual Design, React.js, Programming, Grunt, HTML5 and, Software Testing, Selenium, Test Automation Software, Scrum, Service Deployment, scalable networking technologies, open source server software, IT security practices, Sql Queri, R/SAS/Python, Microsoft Office Applications, Email Support, Communication Skills, Technical Writing, Proofreading, Content Writing, People Management, Communication Skills, Technical Writing, Copy Editing, Communication Skills, Marketing Communications Planning, Marketing Communications Planning, Marketing Communications, Market Research, Content Marketing, Analytical Skills, Communication Skills, Marketing Communications Planning, ESL teaching/training, Editing/proofreading experience, QuickBooks, Taxation, Analytical Skills, Bookkeeping, Marketing Communications Planning, Customer Service, Communication Skills, Relationship Management, Labor relations, HRIS software, Engineering, Marketing Communications Planning, Industry knowledge, Sales, Finance and Accounts, Sales Strategy, IT Sales, Microsoft Office Applications, Negotiation Skills, Marketing Communications Planning, Programming website, Designing, Magento, Programming, PHP COBOL VB Java Programming, Sales, Sales Management, Sales Strategy, Microsoft Office Applications, People Management, Communication Skills, Microsoft Office Applications, Customer Service, Communication Skills, Market Research, Photo Editing, Computer Literacy, Search Engine Optimization SEO, Content Management Systems Architecture, Google AdWords, Communication Skills, People Management, Highly Motivated, Marketing Planning, Administrative Work, Microsoft Office Applications, Communication Skills, Fast Learner, Search Engine Optimization SEO, Content Management Systems Architecture, Google AdWords, Adobe Photoshop, Photography, Microsoft Office Applications, Data Analysis, Communication Skills, Marketing Communications, Marketing Planning, Compensation and Benefits, Copywriting, Editing Skill, Communication Skills, Strategic Thinking, Agile Methodologies, Process Analysis, Business Analysis, Programming, Programming, SQL, Software Testing, Manual Testing, Programming, Microsoft Office Applications, Keen to Details, Organizing and Planning, ASP.NET, MVC, General Accounting, Microsoft Office Applications, Communication Skills, Communication Skills, Marketing Communications, Organizing and Planning, Microsoft Office Applications, Writing, Editing, Copywriting, Marketing, Brand Management, Marketing Communications, Account Management, Business Development, Sales, Business Development, Sales, Lead Generation, outbound sales, Sales, Business Development, Computer Literacy, problem solving, Problem Management, Writing, Copywriting, Content Writing, Search Engine Marketing SEM, Search Engine Marketing SEM, Paid Media, Sales, Business Development, Account Management, Sales, Business Development, Account Management, Microsoft Office Applications, Administration, Direct selling, dealer recruitment, Finance, Stock Manag, front end development, Website, Web Design, Graphic Design, Design, Marketing Communications Planning, Marketing, Marketing Communications, Account Management, Sales, Content Writing, Editing Skill, People Management, PHP, back end, Sales Management, Negotiation Skills, Analytical Skills, Teaching, Training, Microsoft Office Applications, Cashier, Sales, Direct selling, Finance, dealer recruitment, Stock Manag, Analytical Skills, Taxation, Sales, Marketing, Communication Skills, Finance and Accounts, Financial Literacy, Sales, Microsoft Office Applications, Communication Skills, Sales, Communication Skills, Customer Service, Programming, Javascript, Data Visualization, Communication Skills, Writing Skills, Public Relations, Communication Skills, Communication Skills, Social Media, Search Engine Optimization SEO, Search Engine Marketing SEM, Marketing Communications Planning, Communication Skills, Communication Skills, Business Development, Business Development, Communication Skills, Communication Skills, Agile Methodologies, SQL, qa metholodologies, Communication Skills, Communication Skills, Business Development, Communication Skills, Sales, Presentation Skills, Communication Skills, Communication Skills, Business Development, Analytical Skills, Accounting, Communication Skills, Communication Skills, Business Development, Scaled Agile Framework, System CC, Analysis, Marketing Communications Planning, Search Engine Optimization SEO, Communication Skills, Communication Skills, Communication Skills, Business Development, Business Development, Sales, Presentation Skills, Business Development, Account Management, Sales, MySQL or PostgreSQL, MVC and MVVM, Javascript, ASP.NET Web forms, Javascript, SQL, Adobe Creative Suite, Creative Direction / Directing, Sales Management, Marketing Communications Planning, Sales, Stock Manag, Audit, Process Improvement, Management, Microsoft Office Applications, Calendar Management, Training and Development, Rewards and Incentives, Events Management, Sales Strategy, Sales, Marketing Communications Planning, Account Management, Channel Account Management, Customer Service, Technological Skills, digital advertising operations, J2EE Architect, Java, Spring, Adobe Creative Suite, Cinematography, post-production techniques, Programming, Javascript, Data Visualization, Cashier, Customer Service, Attention to Detail, Power Point, Sales, Salesforce, Field Marketing, Stock Manag, Inventory skills, inventoy/picker, Production Operations, Implementation Management, operating plans, Property Management, Operational Efficiency, Detail oriented, Field Marketing, Microsoft Office Applications, Simply Accounting, Accounts Payable, Microsoft Office Applications, PV Sol, Project Management and Coordination skills, Marketing Communications Planning, Ext.Net, ASP.NET Web forms, Entity Framework, Node JS, Scrum, HTML5, Agile, Customer Service, Analytical Skills, Communication Skills, Communication Skills, Computer Literacy, n/a, Communication Skills, Computer Literacy, n/a, Communication Skills, Computer Literacy, n/a, n/a, Interpersonal Skills, Communication Skills, Negotiation Skills, wringint, Organizing and Planning, Computer Literacy, Interpersonal Skills, auditing skills, Analytical Skills, Bookkeeping, Accounting, Organizing and Planning, Administration, Coordination, Communication Skills, Interior Design, Report Writing, Content Writing, Creative Writing, Data Visualization, Organizing and Planning, Presentation Skills, Relationship Management, Marketing Communications Planning, Communication Skills, Content Writing, Business Correspondence, Proofreading, costumer service, Relationship Management, Marketing Communications Planning, Presentation Skills, Decision Analysis, Account Management, Microsoft Office Applications, Accounting and administration, Computer Literacy, Communication Ski, hardworking, Google AdWords, Search Engine Optimization SEO, Facebook Ads Manager, Adobe Photoshop, Photography, Graphic Design, Marketing Communications Planning, Social Media Marketing, Writing, Accounting, Analytical Skills, Knowledgeable in inventory and stock management, Customer Service, Communication Skills, n/a, Service Oriented, Verbal Communication Skill, Communication Skills, Detail oriented, Computer Literacy, Power Point, Computer Literacy, Simply Accounting, Basic Accounting, Marketing Communications Planning, Microsoft Office Applications, Sales, Microsoft Office Applications, Communication Skills, Microsoft Office Applications, Photgraphy, Coordination, Customer Service, Call Center Management, Communication Skills, n/a, Communication Skills, n/a, AutoCAD, Costing, Revit MEP, Communication Skills, Technological Skills, problem solving, Zeal to Keep Learning, Microsoft Office Applications, Communication Skills, Administrative Work, Microsoft Office Applications, Analytical Skills, Customer Service, Microsoft Office Applications, Communication Skills, Social Media, Microsoft Office Applications, Communication Skills, Professional Driving Skills, Communication Skills, n/a, User Experience Management, n/a, Must handled imported/branded products, Communication Skills, skill, Communication Ski, Troubleshooting, Collection, Microsoft Office Applications, Communication Skills, Communication Skills, Cold Calling, Sales, Microsoft Office Applications, skill, Communication Skills, Sales, Sales verifier, Cold Calling, Sales, Advertising, Marketing, Social Media Marketing, Google Apps administration, Facebook Ads Manager, Customer Satisfaction (CSAT), Net Promoter Score (NPS), n/a, Communication Skills, Audit, Baby Sitting, Interpersonal Skills, Communication Skills, Marketing Communications Planning, Communication Skills, Presentation Skills, Marketing Communications Planning, Communication Skills, Presentation Skills, Marketing Communications Planning, Presentation Skills, Communication Skills, Communication Skills, Multitasking, Customer Service, Multitasking, Cleaning, Services, office management, Communication Skills, Negotiation Skills, Computer Literacy, Communication Skills, Presentation Skills, problem solving, Presentation Skills, Sales Administration, Marketing and Product development, Communication Skills, Customer Service, Massage techniques, Basic Computer Skills, Telephone operating skills, Cashier, Analytical Skills, Planning Skills, Sales Strategy, Negotiation Skills, Sales Presentations, Service Oriented, Communication Skills, n/a, Communication Skills, Service Oriented, Communication Skills, TSR, Driving Skills, Physical Education, hardworking, Data Analysis, Brand Management, Competitor Analysis and Market Research, Pricing, Microsoft Office Applications, Communication Skills, Equipment Selection, Structural arrangements, Architectural Design, Attention to Detail, Autocad and Drafting, Rendering, AutoCAD, Costing, Revit MEP, Microsoft Office Applications, Wiring Fabrication, FDAS, SAP Ariba Administrator, Pipe fitting, Sales, Marketing, Electrical, Welding, SAP Ariba Administrator, Plumbing, Inventory Stacking, Organizing and Planning, persuasion and negotiation, Marketing Communications Planning, Key Client Relationship Management, Attention to Detail, Autocad and Drafting, Organizing and Planning, Product Development, Decision Making, Production and Processing, Analysis, Microsoft Office Applications, Crystal Reports, Secretarial Servi, Preparation of correspondences, Administrative Management, Communication Skills, Audit, n/a, hardworking, n/a, n/a, Communication Skills, Sales Strategy, Client Relationship Management, Simply Accounting, Microsoft Office Applications, QuickBooks, Inventory skills, Stock Manag, Computer Literacy, Communication Skills, Customer Service, Reservations, Microsoft Office Applications, Accounting, Accounting, Microsoft Office Applications, Simply Accounting, Human Resources HR, Microsoft Office Applications, Marketing Communications Planning, Marketing Communications Planning, Microsoft Office Applications, Accounting, Accounting, Sales, Service Oriented, People Management, Sales Strategy, Customer Service, Stock Manag, Marketing Communications Planning, Channel Account Management, Client Relationship Management, Communication Skills, Internal Auditing, Computer Literacy, Keen to Details, Communication Skills, seo writing, Marketing, Microsoft Office Applications, Administration, General Accounting, Financial Audits, Bookkeeping, Customer Engagement, Communication Skills, Microsoft Office Applications, Communication Skills, Events Management, Sales, Communication Skills, Customer Service, Arithmetic, Marketing Communications Planning, Customer Service, Critical thinking, office management, Office Administration, Organizing and Planning, Administrative Management, Training and Development, Documentation skills, Monitoring Systems, Documentation skills, Communication Skills, Leadership and Management Skills, Administrative Management, Monitoring Systems, Quality Control, Monitoring Systems, Communication Skills, ISO Implementation, Documentation skills, Microsoft Office Applications, Electrical Design Estimation, Electrical Installation and Maintenance, Monitoring Systems, Sanitary and Plumbing, Reporting, Microsoft Office Applications, Attention to Detail, Customer Service, Data Entry Management, Computer Literacy, Microsoft Office Applications, Simply Accounting, Simply Accounting, Microsoft Office Applications, Human Resources HR, People Management, inter personal skills, Sales Prospecting, Ms Offic, Email arrangements, Ms Offic, Email arrangements, Communication Skills, Collection, Sales, Sale Negotiation, Inventory skills, Accounting, Banking, Taxation, Finance and Accounts, Microsoft Office Applications, Accounting, Banking, Financial Management, Accounting, Banking, Finance and Accounts, Audit, Taxation, Microsoft Office Applications, Supply Chain and Procurement, Logistics / Materials Handling, Architectural Design, Architectural Planning, CAD Model to STL Conversion, Communication Skills, Microsoft Office Applications, Loans, Upselling, Communication Skills, Microsoft Office Applications, Organizing and Planning, Processing Information, Production and Processing, Quality Assurance Standards, Raw and Packaging Materials Evaluation, Client Management, Sales Strategy, Driving, Driving Skills, Automotive technology, Repairs and Maintenance, Maintenance, Communication Skills, n/a, Marketing Communications, Management, Engineering, Communication Skills, Simply Accounting, Bookkeeping, Communication Skills, Computer Literacy, Sales Presentations, Communication Skills, Account Management, Computer Skills, hardworking, Computer Skills, hardworking, Troubleshooting, Maintenance, Training and Development, Procurement, Purchasing, IT, Construction Management, Real Estate, Computer Literacy, Microsoft Office Applications, Financial Management, Management Skill, Computer Literacy, hardworking, Communication Skills, Computer Literacy, Customer Service, Language, Microsoft Office Applications, Language, Negotiation Skills, Sales Strategy, Language, Marketing Skills, Writing Skills, Organizing and Planning, Communication Skills, Simply Accounting, Bookkeeping, Communication Skills, Simply Accounting, Bookkeeping, Communication Skills, Bookkeeping, Accounting, IT Sales, Sales, Customer Service, Communication Skills, Language, Accounting, Bookkeeping, Microsoft Office Applications, Electrical Installation and Maintenance, Electrical Measurements, Microsoft Office Applications, Organizing and Planning, inter personal skills, Presentation Skills, Computer Literacy, Ultrasound Machine Operation, Microsoft Office Applications, Sales, Interpersonal Skills, Communication Skills, Negotiation Skills, Channel Account Management, Photo Editing, Photography, Creative Direction / Directing, OSPF, EIGRP, Marketing Analysis, Market Research, Marketing and Product development, Presentation Skills, Negotiation Skills, Marketing Communications Planning, SAP Ariba Administrator, SAP FICO Business Analyst, Driving, Accounting and administration, Inventory skills, Simply Accounting, Computer Literacy, knowledge in accounting systems, Copywriting, Edting, Proofreading, Administration, Computer Literacy, Communication Skills, Human Resources HR, Test administration, Communication Skills, Human Resources HR, Test administration, Communication Skills, Legal Compliance Management, Clinical Skills, Physiological Characteristics, Legal Compliance Management, Clinical Skills, Physiological Characteristics, PHP, CSS, MySql, Computer Literacy, Customer Service, Microsoft Office Applications, Communication Skills, inter personal skills, Computer Literacy, Accounting, Administration, Finance and Accounts, Computer Literacy, Microsoft Office Applications, Creative Writing, Content Writing, Editorial, Adobe Creative Suite, Photgraphy, Creative Writing, Marketing, Business Planning and Strategy, Marketing and Product development, Microsoft Office Applications, Secretarial Skills, Office Administration, Customer Engagement, Sales, Account Management, Microsoft Office Applications, Sales, Account Management, Microsoft Office Applications, Management, Railway Construction, Simply Accounting, Administrative Work, Stress Management, SAP Master Data Governance, Programming, Angular Post, AngularJS, Microsoft Office Applications, inter personal skills, Verbal Communication Skill, Maintenance, Electrical, Mechanical Engineering, Microsoft Office Applications, Communication Skills, Microsoft Office Applications, Sales, Management, Encoding, Computer Literacy, Microsoft Office Applications, Microsoft Office Applications, CRM Tools, Call Center Management, Sales Presentations, Sales Strategy, Marketing Communications Planning, Microsoft Office Applications, Communication Skills, Microsoft Office Applications, Business Strategy, Sales Management, IT/Computer - Hardware, Programming, Troubleshooting, Microsoft Office Applications, Adobe Photoshop, Events Management, MS Office Literate, Financial Reporting, Detail oriented, Analytical Skills, Microsoft Office Applications, Managing Profitability, Decision Making, Organized, Microsoft Office Applications, Confidentiality, Decision Analysis, problem solving, Organizing and Planning, Microsoft Office Applications, Confidentiality, Decision Analysis, problem solving, Data Entry Management, Microsoft Office Applications, Communication Skills, WEB Designing, Spreadsheet Programs, Editing S, Communication Skills, Bookkeeping, Compensation and Benefits, Computer Literacy, Communication Skills, Sales, Communication Skills, Customer Service, Telemarketing, Sales, Communication Skills, Customer Service, Data Entry Management, Communication Skills, Computer Literacy, Civil Engineering, Microsoft Office Applications, General Accounting, Accounts Payable, Accounts Receivable Management, Graphic Design, Adobe Photoshop, Illustrator Draw, Javascript, Angular Post, Illustrator Draw, Corel Draw artist, Microsoft Office Applications, n/a, Sales, Lead Generation, Client Relationship Management, Microsoft Office Applications, Communication Skills, Analytical Skills, Legal Compliance Management, Clinical Skills, Physiological Characteristics, outbound sales, Communication Skills, Call Center, General Accounting, Accounting, Simply Accounting, Simply Accounting, Simply Accounting, Accounting, Accounting, n/a, Sales Administration, Retail, Driving Skills, Attention to Detail, Multi-tasking skills, Accounting and administration, Accounts Payable, Simply Accounting, Sales Administration, Sales Management, Negotiation Skills, Managerial Skills, Leadership and Management Skills, Marketing, Sale Negotiation, Relationship Management, Sales, Sale Negotiation, Sales, Relationship Management, Marketing Communications Planning, Sale Negotiation, Business Acumen, Sale Negotiation, Business Acumen, Sales, Quality Assurance, Quality Assurance Standards, Quality Control, Quality Assurance Standards, Quality Assurance Standards, Quality Control, Driving Skills, Driver, Driving, Accounts Payable, Microsoft Office Applications, Financial Analysis, Sales, Business Acumen, Sale Negotiation, Purchasing, Microsoft Office Applications, Negotiation Skills, Business Acumen, Sale Negotiation, Sales, Driving Skills, Sales, Marketing Skills, Sales, Marketing Skills, Driving Skills, Sales, Marketing Skills, Driving Skills, Driving Skills, Sales, Marketing Skills, Sales, Marketing Skills, Driving Skills, Driving Skills, Sales, Marketing Skills, Driving Skills, Marketing Skills, Sales, Sales, Marketing Skills, Driving Skills, Sales, Sale Negotiation, Marketing Skills, Sales, Business Acumen, Sale Negotiation, Sale Negotiation, Sales, Business Acumen, Sales, Business Acumen, Sale Negotiation, Sales, Sale Negotiation, Business Acumen, Sales, Sale Negotiation, Business Acumen, Sales, Sale Negotiation, Business Acumen, Sales, Sale Negotiation, Business Acumen, Sales, Sale Negotiation, Business Acumen, Sales, Sale Negotiation, Business Acumen, Sales, Business Acumen, Sale Negotiation, Marketing and Product development, Marketing Skills, Brand Management, Sales, Sale Negotiation, Marketing, Sales, Marketing Skills, Sale Negotiation, Sales, Marketing Skills, Sale Negotiation, Sales, Marketing Skills, Sale Negotiation, Sales, Marketing Skills, Sale Negotiation, Sales, Marketing Skills, Sale Negotiation, Sales, Marketing Skills, Sale Negotiation, Sales, Marketing Skills, Sale Negotiation, Sales, Marketing Skills, Sale Negotiation, Sales, Marketing Skills, Sale Negotiation, Sales, Marketing Skills, Sale Negotiation, Sales, Marketing Skills, Sale Negotiation, Sales, Marketing Skills, Sale Negotiation, Computer Literacy, Microft Office, Documentation skills, Sales Strategy, Push Selling, Communication Skills, People Management, n/a, swimming skills, Aquaculture, skill, Photo Editing, Blogger, Search Engine Optimization SEO, Search Engine Optimization SEO, Blogger, Web Design, Microsoft Office Applications, Computer Literacy, Computer Skills, JavaScipt, PHP, Programming, Microsoft Office Applications, Microsoft Office Applications, Microsoft Office Applications, Microsoft Office Applications, Organizational Skills, Administrative Work, Marketing Skills, Secretarial Skills, VBNET, ASP.NET Web forms, Computer Literacy, Service Oriented, Trainable, Trainable, Service Oriented, Keen to Details, Customer Engagement, outbound sales, Microsoft Office Applications, Audit, Simply Accounting, Legal Compliance Management, Clinical Skills, Physiological Characteristics, Hardware and Software Troubleshooting, Printer Troubleshooting, Networking, Hardware and Software Troubleshooting, Network Troubleshooting, Printer Troubleshooting, Inventory Control and Warehousing Management, Customer Engagement, Storage, Microsoft Office Applications, Typing, Microsoft Office Applications, ElasticSearch, VPN, Communication Skills, Marketing Planning, Office Skills, Test administration, Communication Skills, n/a, Microsoft Office Applications, Marketing Communications Planning, Administration, Microsoft Office Applications, Administration, Customer Service, Legal Compliance Management, Clinical Skills, Physiological Characteristics, Legal Compliance Management, Clinical Skills, Physiological Characteristics, Communication Skills, Teaching, Decision Analysis, n/a, Communication Skills, Nursing, Facial Expressions, Communication Skills, Interview Skills, Communication Skills, Legal Compliance Management, Clinical Skills, Physiological Characteristics, Marketing Communications Planning, Microsoft Office Applications, Editing, Driving, Driving Skills, Driver, Driver, Driving Skills, Driving Skills with license, Cashier, Cashier, costumer service, Accounting, Internal Audit and Compliance, Risk Analysis, Finance, Collection, Simply Accounting, Accounting, Must handled imported/branded products, Communication Skills, skill, Customer Service, Sales, Communication Skills, Basic Computer Skills, General Accounting, Accounting, Microsoft Office Applications, Google Apps administration, Presentation Skills, Customer Service, Microsoft Office Applications, MS SQL Database Developer, Programming, Google Apps administration, Presentation Skills, Customer Service, Logistics / Materials Handling, Negotiation Skills, Microft Office, Communication Skills, skill, work independently, Analytical Skills, Communication Skills, skill, Analytical Skills, Communication Skills, skill, Driving Skills, Driving, Communication Skills, Social Media Advertising, Computer Literacy, hardworking, Communication Skills, hardworking, Organizing and Planning, Must handled imported/branded products, Communication Skills, skill, Boolean search, Sourcing, Marketing Planning, Marketing Planning, Interview Skills, Legal Compliance Management, Clinical Skills, Physiological Characteristics, Legal Compliance Management, Clinical Skills, Physiological Characteristics, Sales, Sales Management, Sales Strategy, Office Skills, Administrative Management, Microsoft Office Applications, Secretarial Skills, Office Skills, Administrative Work, Customer Engagement, Tech savvy, Microsoft Office Applications, Comm and tech process, Coaching, Sales Prospecting, outbound sales, Customer Engagement, n/a, Customer Service, Communication Skills, Basic Computer Skills, Microsoft Office Applications, Basic Computer Skills, Customer Service, Microsoft Office Applications, Communication Skills, Organizing and Planning, Microsoft Office Applications, Communication Skills, Tech savvy, Customer Engagement, Communication Skills, Key Client Relationship Management, Customer Engagement, Key Client Relationship Management, Communication Skills, Customer Engagement, Communication Skills, Key Client Relationship Management, Logistics / Materials Handling, Supply Chain and Procurement, Asset Management, Asset Management, Purchasing, Material Planning, Sales Management, Marketing and Product development, Customer Engagement, Leadership and Management Skills, Strategic Thinking, Analytical Skills, Communication Skills, n/a, n/a, n/a, n/a, n/a, n/a, Communication Skills, skill, n/a, Computer Literacy, Communication Skills, n/a, n/a, Web Browsing, Communication Skills, Communication Skills, Marketing Planning, Healthcare Management, Healthcare, medical support, Healthcare, Healthcare Management, medical support, Healthcare, Healthcare Management, Medical Knowledge, Channel Account Management, Communication Skills, Search Engine Marketing SEM, Search Engine Marketing SEM, Google AdWords, Channel Account Management, Communication Skills, PMO, Software Development Management, Java, Microservices, Customer Engagement, Typing, Communication Skills, IT technical writing, Technical Writing, Technological Skills, Channel Account Management, Communication Skills, Marketing Communications Planning, Channel Account Management, Communication Skills, Marketing Communications Planning, Channel Account Management, Communication Skills, Trainable, Marketing Communications Planning, Communication Skills, Sale Negotiation, Legal Compliance Management, Clinical Skills, Physiological Characteristics, Basic Accounting, Tech savvy, Communication Skills, Marketing Communications Planning, Communication Skills, Sale Negotiation, Marketing Communications Planning, Communication Skills, Sale Negotiation, Customer Service, Communication Skills, Customer Service, Communication Skills, Channel Account Management, Communication Skills, Law, Legal, Language, Microft Office, Administrative Work, Office Skills, Sales and Marketing, Sales Management, Sales Strategy, Sales Presentations, skill, People Management, Kitchen Equipments, Communication Skills, Negotiation Skills, Computer Literacy, Technical Support, Administrative Work, Communication Skills, Sanitary and Plumbing, Graphic Applications, Graphic Design, Illustrator Draw, Driving Skills, Vehicle Trouble Shooting, Knowledge in traffic rules and regulations, Marketing Skills, Leadership and Management Skills, Organizing and Planning, Microsoft Office Applications, Training and Development, People Management, Editing S, Graphic Designing, Graphic Applications, Bookkeeping, Taxation, Accounting and administration, Communication Skills, Technical Support, Communication Skills, Driving Skills, Microsoft Office Applications, Professional Driving Skills, Powershell scripting, windows scripting;, Server Administration, End to End E2E Testing using Protractor-Cucumber Protractor-Cucumber, DevOps concept, Automation Testing with Selenium, Microft Office, sns marketing, business email, Client Management, Client Relationship Management, Customer Engagement, Editing S, Graphic Designing, Graphic layout and illustration, Multimedia Applications, Accounting, auditing skills, Bookkeeping, Microsoft Office Applications, Power Point Presentation, Photo Editing, Legal Compliance Management, Clinical Skills, Physiological Characteristics, Microsoft Office Applications, Process Safety, Health Training, Machine Operation, Machine setup, To Detai, Leadership and Management Skills, Communication Skills, Quality Control, Communication Skills, Marketing Communications Planning, Office Appicati, Management Skill, Organizing and Planning, Legal Compliance Management, Clinical Skills, Physiological Characteristics, Graphic Designing, multi-tasking, Communication Skills, Clerical, travel management, Detail oriented, Communication Skills, Interpersonal Skills, Presentation Skills, Communication Skills, Presentation Skills, ppt, Marketing Communications Planning, Channel Account Management, Communication Skills, Marketing Communications Planning, Communication Skills, Sale Negotiation, Channel Account Management, Communication Skills, Marketing, Marketing Skills, Communication Skills, Marketing Communications Planning, Presentation Skills, Microsoft Office Applications, Google D, Engineering, Marketing Communications Planning, Channel Account Management, Communication Skills, Marketing Communications Planning, Channel Account Management, Communication Skills, Marketing Communications Planning, Communication Skills, Sale Negotiation, Channel Account Management, Communication Skills, Microsoft Outlook, Administrative Work, Marketing Communications Planning, Channel Account Management, Communication Skills, Marketing Communications Planning, Communication Skills, Sale Negotiation, Programming Language, Software Applications, Channel Account Management, Communication Skills, Marketing Communications Planning, Channel Account Management, Communication Skills, Writing Skills, Marketing Skills, Marketing Communications Planning, Channel Account Management, Communication Skills, Marketing Communications Planning, Channel Account Management, Communication Skills, Driving Skills, Driver, Driving Skills, Office Skills, Microsoft Office Applications, Office Skills, Microsoft Office Applications, Communication Skills, Test planning, Construction Administration, Spring application, Agile Methodologies, Software Development, Marketing Communications Planning, Channel Account Management, Communication Skills, Driving, n/a, Driving Skills, Driving, Programming, ASP.NET Web forms, Bootstrap, Legal Compliance Management, Clinical Skills, Physiological Characteristics, Marketing Communications Planning, Microsoft Office Applications, Marketing Communications Planning, Marketing Communications Planning, Channel Account Management, Communication Skills, Events Management, Marketing Communications Planning, Marketing and Product development, Marketing Communications Planning, Communication Skills, Sale Negotiation, Food Marketing, Communication Skills, Writing, Editing, Marketing, System Analysis, Design, Integration Testing, Design, n/a, Configuration, Technical Analysis, Linux Environment, Database Marketing, Data Integration, Data Architecture, Configuration, prepare test plan, Setting up Linux, Asset Management, Stock Manag, Analytical Skills, ElasticSearch, VPN, Customer Engagement, outbound sales, Sales and Negotiation, Communication Skills, Customer Service, People Management, Channel Account Management, Communication Skills, Managing skills, Microsoft Office Applications, Office Skills, Administration, Driving, Navigation, Road Familiarity, Client Management, Communication Skills, Presentation Skills, Security, Security Operations Center, Microsoft Office Applications, Security, Security Operations Center, Microsoft Office Applications, Marketing Communications Planning, Communication Skills, Sale Negotiation, Driving, Driving Skills, Channel Account Management, Communication Skills, Mappings, Computer Troubleshooting, Software Development, Oracle Application Framework, Marketing Communications Planning, Team Management, Microsoft Office Applications, Computer Literacy, Communication Skills, Designing, Coaching, Marketing Communications Planning, Design, Web Analytics, Marketing Communications Planning, Design, Web Analytics, Marketing Communications Planning, Channel Account Management, Communication Skills, Legal Compliance Management, Clinical Skills, Physiological Characteristics, Communication Skil, Microsoft Office Applications, n/a, n/a, Adobe Creative Suite, Knowledge in HTML/CSS/PHP, Wordpress, Communication Skil, User Experience Management, Communication Skil, SEO experience is a plus, Microsoft Office Applications, Design, Configuration, Coding, Design, Agile Software Tester, Communication Skills, Customer Service, Email Analytics, Communication Skills, Attention to Detail, Sale Negotiation, Marketing Communications Planning, Microsoft Office Applications, Language, Communication Skills, Customer Service, Communication Skills, Customer Service, Communication Skills, Organizing and Planning, Analytical Skills, Microsoft Office Applications, Sales and Marketing, Communication Skills, Service Oriented, Administrative Management, People Management, Marketing Communications Planning, Accounting and administration, Communication Skills, Microsoft Office Applications, PHP, MySql, AJAX.NET, Sale Negotiation, Office Appicati, Design Solution, Technological Skills, Designing, Developing, n/a, Leadership and Management Skills, Business Acumen, Sale Negotiation, Office Appicati, Sale Negotiation, Office Appicati, Channel Account Management, Reporting, Analytical Skills, Marketing Communications Planning, Communication Skills, Sale Negotiation, Sale Negotiation, Office Appicati, Compensation and Benefits, Policies, Legal Compliance Management, Clinical Skills, Physiological Characteristics, Sale Negotiation, Office Appicati, Business Development, Sales Administration, Sales, Sale Negotiation, Office Appicati, Sale Negotiation, Office Appicati, Communication Skills, Microsoft Office Applications, PHP, MySql, Design, Analysis, Review, Agile, Maintainance, ERP, B2B eCommerce, QuickBooks, Salesforce, Oracle, SAPOracle, SAP, n/a, n/a, Marketing Communications Planning, Channel Account Management, Communication Skills, Agile Methodologies, Software Development, n/a, BPO Business Process Outsourcing, Customer Engagement, Sale Negotiation, Office Appicati, Network, Switching, Construction Administration, Java Frameworks, Software Development, Transform data, Extraction, n/a, Database Monitoring, Analysis, Design, Channel Account Management, Communication Skills, Microsoft Office Applications, Healthcare Management, Nursing, Microft Office, Driving Skills, Power Point Presentations, Power BI Developer, R Studio, Customer Engagement, Leadership and Management Skills, Keen to Details, Microsoft Office Applications, Database Optimization, learning management software, Marketing Communications Planning, Channel Account Management, Communication Skills, Legal Compliance Management, Clinical Skills, Physiological Characteristics, Marketing Communications Planning, Channel Account Management, Communication Skills, Accounting, Attention to Detail, Microsoft Office Applications, Communication Skills, Communication Skills, Nursing, medical support, Medical Billing, Medical Records, Marketing Communications Planning, Channel Account Management, Communication Skills, Communication Skills, Computer Literacy, Customer Service, Marketing Communications Planning, Upselling, Customer Engagement, outbound sales, Computer Literacy, Highly Motivated, Highly Motivated, Product knowledge, Accounting and administration, Marketing Communications Planning, Marketing Communications Planning, Channel Account Management, Communication Skills, Legal Compliance Management, Clinical Skills, Physiological Characteristics, Legal Compliance Management, Clinical Skills, Physiological Characteristics, Legal Compliance Management, Clinical Skills, Physiological Characteristics, Microsoft Office Applications, Compensation and Benefits, Gov\t Relations, Communication Skills, Management Skill, CRM Tools, Multitasking, Presentation Skills, Business Development, Customer Engagement, Sale Negotiation, Office Appicati, Microsoft Office Applications, Photo Editing, Microsoft Office Applications, Simply Accounting, Financial Applications, People Management, Organized, Communication Skills, Marketing Communications Planning, Channel Account Management, Communication Skills, Nursing, Midwifery, Healthcare, Computer Literacy, Microsoft Office Applications, Filing, Communication Skills, Marketing Communications Planning, Channel Account Management, Communication Skills, Leadership and Management Skills, Microsoft Office Applications, Financial Reporting, Leadership and Management Skills, Microsoft Office Applications, Financial Reporting, Marketing Communications Planning, Communication Skills, Leadership and Management Skills, Sql Queri, Legal Compliance Management, Clinical Skills, Physiological Characteristics, Internal Audit and Compliance, auditing skills, Internal Auditing, Operations audit, Channel Account Management, Communication Skills, Sale Negotiation, Office Appicati, Marketing Communications Planning, Quality Assurance Standards, Team Management, Product Development, JavaScipt, HTML W, PHP, Negotiation Skills, Keen to Details, Multitasking, People Management, Brand Management, Consumer Product Design, Media Planning, negotiation and presentation, Decision Analysis, Marketing Communications Planning, Teaching, Physical Education, Education, Musician, VMWare, ITIL Framework, JavaScript Databases, Cisco, Network Management, Software Management, Automation, SQL Coding, Application Development, Scripting, Sitescope, HP OMI, HP OMW, Programming, AngularJS, Service now admin, Administering, TROUBLE SHOOTING, Parsing, Design Application, negotiation and presentation, Decision Analysis, Marketing Communications Planning, Microsoft Office Applications, Human Resources HR, Marketing Planning, Maintenance, Troubleshooting, AquaChem Watermaker, operations operator, Accounting and administration, Tax Accounting, Accounting, Detail oriented, Knowledgeable of Web Application Development Frameworks and and such as Laravel, Wordpress, Drupal, Magento, Proficient with PHP, MySql, Javascript, with a solid understanding of HTML5/CSS3, Bootstrap and Responsive Design, Seo, Programming, ASP.NET Web forms, AngularJS, Microsoft Office Applications, Call Center, Sales, Encoding, Communication Skills, Field Marketing, Negotiation Skills, Negotiation Skills, Marketing Communications Planning, Communication Skills, Sale Negotiation, Marketing Planning, Interviewing, Sourcing, Marketing Communications Planning, Channel Account Management, Communication Skills, Marketing Communications Planning, Channel Account Management, Communication Skills, Channel Account Management, Communication Skills, Channel Account Management, Communication Skills, Sales, Marketing Communications Planning, Sales Management, Sales Presentations, Marketing Communications Planning, Channel Account Management, Communication Skills, Negotiation Skills, Microft Office, Communication Skills, Organizational Skills, Management S, Decision Making, Microsoft Office Applications, Account Management, Project Management and Coordination skills, Computer Literacy, Draft Survey, Cargo Inspection, Human Resources HR, Employee Engagement, Compensation and Benefits, Computer Literacy, Draft Survey, Cargo Inspection, Marketing, Advertising, Media, Negotiation Skills, Draft Survey, Cargo Inspection, Computer Literacy, Marketing Communications Planning, Channel Account Management, Communication Skills, Marketing Planning, Marketing Planning, Interviewing, Management Skill, Product Operations, Microsoft Office Applications, Microsoft Office Applications, Operations Management, Channel Account Management, Communication Skills, Negotiation Skills, Organizing and Planning, Project Management and Coordination skills, People Management, Insurance Claims, Clerical Data Entry, Computer Literacy, Computer Literacy, Contract Analyzing, Law, Interpersonal Skills, Communication Skills, Microsoft Office Applications, Communication Skills, Patient Care, Microsoft Office Applications, Telemarketing, Customer Engagement, Microsoft Office Applications, Fast Learner, Microsoft Office Applications, Trainable, Negotiation Skills, Leadership and Management Skills, Communication Skills, Analytical Skills, Marketing Communications Planning, Channel Account Management, Communication Skills, Microsoft Office Applications, n/a, Trainable, negotiation and presentation, Decision Analysis, Marketing Communications Planning, Negotiation Skills, Microsoft Office Applications, Internal Auditing, Internal Audit and Compliance, Adobe Photoshop / Illustrator, Visualization Tool, Communication Skills, Google Drive, Mailchimp, Social Media Marketing, Visualization Tool, Graphic Design And Layouting, Interior Design, Project Management and Coordination skills, Negotiation Skills, Marketing Communications Planning, Channel Account Management, Communication Skills, Microsoft Office Applications, Trainable, Customer Engagement, Computer Literacy, Communication Skills, Service Oriented, Computer Literacy, Sales and Marketing, Marketing Communications Planning, Communication Skills, Sale Negotiation, Adobe Photoshop, Adobe Illustrator, Adobe Premiere Pro, Fashion Design, Motion graphics, Negotiation Skills, Computer Literacy, Communication Skills, Marketing Communications Planning, Excellent in Manner, Sales Administration, Interpersonal Skills, Microsoft Office Applications, Sales Administration, Interpersonal Skills, Microsoft Office Applications, Visualization Tool, Graphic Design And Layouting, Interior Design, Project Management and Coordination skills, Microsoft Office Applications, Microsoft Office Applications, Basic Accounting, Critical thinking, Advance Mechanic, inter personal skills, Technical Automotive, Communication Skills, Analytical Skills, Monitoring, Communication Skills, Analytical Skills, Planning Skills, n/a, Typing, Writing Skills, Typing, Writing Skills, Typing, Writing Skills, Typing, Writing Skills, Customer Service, Verbal Communication Skill, Verbal Communication Skill, Customer Service, negotiation and presentation, Decision Analysis, Marketing Communications Planning, Negotiation Skills, negotiation and presentation, Decision Analysis, Marketing Communications Planning, Communication Skills, Analytical Skills, Planning Skills, Marketing Communications Planning, Channel Account Management, Communication Skills, Channel Account Management, Communication Skills, enterprise, Software, Network, Communication Skills, Financial Reporting, Risk Management, Marketing Communications Planning, Channel Account Management, Communication Skills, MySql, Flash, back end, BSP, AMLA, CAD Model to STL Conversion, Adobe Photoshop, Microsoft Office Applications, Dialux, Microsoft Office Applications, Document safekeeping, Recruitment, Sales, Marketing, Microsoft Office Applications, negotiation and presentation, Sales, Microsoft Office Applications, Marketing, Negotiation Skills, Communication Skills, Computer Literacy, Sales, Customer Engagement, Mathematical Skills, Communication Skills, Decision Making, Negotiation Skills, Communication Skills, publishing site, Communication Skills, publishing site, Communication Skills, publishing site, Communication Skills, publishing site, Communication Skills, publishing site, Communication Skills, publishing site, Communication Skills, publishing site, Microsoft Office Applications, SQL Developer, SQL My, Programming, Marketing Communications Planning, Channel Account Management, Communication Skills, Communication Skills, Administration, Keen to Details, Marketing Communications Planning, outbound sales, Customer Service and Call Center, Communication Skills, problem solving, Analytical Skills, Writing Skills, Typing, Writing Skills, Typing, Writing Skills, Typing, Writing Skills, Typing, Typing, Writing Skills, Email Analytics, Microsoft Office Applications, Marketing Communications Planning, Channel Account Management, Communication Skills, Microsoft Office Applications, Analytical Skills, Decision Analysis, Marketing Communications Planning, Channel Account Management, Communication Skills, Analytical Skills, Real Estate, Great Customer Service Skills, Personal Assistant, Executive Secretary, Secretarial Skills, Negotiation Skills, Call Center, SAP Application Administrator, QuickBooks, Microsoft Office Applications, Communication Skills, Call Center, Sales, Troubleshooting, Receptionist, Customer Service, Miscrosoft Office, Multimedia, Microsoft Account, Microsoft Outlook, Spreadsheet Applications like MS Excel, Customer Service, Sales, Communication Skills, Basic Computer Skills, Marketing Communications Planning, Channel Account Management, Communication Skills, Quality Control, Implementing Processes and Systems, HR Systems Development, Finance & Accounts, Tax Audit, MS Office, negotiation and presentation, Decision Analysis, Marketing Communications Planning, Marketing Communications Planning, Channel Account Management, Communication Skills, Marketing Communications Planning, Channel Account Management, Communication Skills, Quality Control, Quality Assurance, Food Sciences, Marketing Communications Planning, Channel Account Management, Communication Skills, Unit Management, Site Management, Property Management, Negotiation Skills, Negotiation Skills, Communication Skill, Microft Office, Computers, Typing Skills, negotiation and presentation, Decision Analysis, Marketing Communications Planning, LANWAN Network, IT/Computer - Hardware, Antivirus and Firewall, Proxy Server, PC Systems, Database Mgt, Personal Assistant, Secretary, Executive Secretary, Graphic Design, Social Media, Customer Service, Decision Making, Marketing Communications Planning, Channel Account Management, Communication Skills, Drives, negotiation and presentation, Decision Analysis, Marketing Communications Planning, Marketing Communications Planning, Channel Account Management, Communication Skills, Adobe Photoshop, Adobe InDesign, Editing, Negotiation Skills, Negotiation Skills, Read and comprehend blueprint/layout/floor plan, MS Office Literate, Audit, Driving Skills, Sales Growth, Coordination, Sales Growth, Driving, Computer Skills, Drives, counseling, Management, Online Services, Magento, Marketing Communications Planning, Channel Account Management, Communication Skills, Audit, Basic computer technical proficiency, Inventory Control, Marketing Communications Planning, Channel Account Management, Communication Skills, Office 365, excel/word/powerpoint, Presentation Skills, Negotiation Skills, Microsoft Office SAP, Microsoft Outlook, Micrsoft Office, Microft Office, Typing Skills, Office Tools, Sales, Sales Management, Sales Strategy, Marketing Communications Planning, Channel Account Management, Communication Skills, Decision Making, Human Resources HR, Accounting, Marketing Communications Planning, Channel Account Management, Communication Skills, Collection, Merchandizing, Sales Growth, Billing, Managing skills, Sales Presentations, Adobe InDesign, Editing, Large Corporates, Business Acumen, Selling / Sales, Microsoft Office Applications, Outlook Calendar, Marketing Communications Planning, Communication Skills, Sale Negotiation, Marketing Communications Planning, Communication Skills, Sale Negotiation, Microsoft Office Applications, MS SQL Database Developer, Programming, Visual Basic.net, Marketing Communications Planning, Channel Account Management, Communication Skills, Leadership and Management Skills, Sales, Real Estate, Managerial Skills, Accounting, Processing Payroll, People Management, Recruitment, Marketing Communications Planning, Channel Account Management, Communication Skills, Accounting, Microsoft Outlook, Corporate sales, Marketing, Negotiation Skills, Electrical Installation and Maintenance, Recruitment, Cleaning, Sales, Marketing, Product knowledge, Marketing Communications Planning, Channel Account Management, Communication Skills, Cashier, Cashier, Cashier, Cashier, ElasticSearch, VPN, Analysis Studio, Marketing Communications Planning, Channel Account Management, Communication Skills, Campaign Management, Business Partnering, Brand Management, Campaign Management, Communication Skills, Computer Literate, Communication Systems, Communication Skill / Integrity, Flexible, INTEGRITY, Communications, Technical Intelligence, Technical Skill, Technical Controls, computer savvy Typing Speed: 40 wpm, Attention to Detail, Troubleshooting, Microsoft Office 365, Customer Service and Call Center, Typing, Writing Skills, Microsoft Office 365, Brand Management, Marketing Communications, Advertising, Microsoft Office 365, Customer Service and Call Center, Technical Skill, Technical Intelligence, Marketing Communications Planning, Channel Account Management, Communication Skills, Communication Skills, Tax Accounting, Marketing Communications Planning, Channel Account Management, Communication Skills, Communication Skills, MS Office Skills, Technical Skill, Technical Intelligence, Business Continuity Planning BCP, Marketing Communications Planning, Communication Skills, Sale Negotiation, Technical Skill, Technical Skills, Accounting, Analytical Skills, Computer Literate, Disability Insurance, Claims Management, ICD-10 Coding, Typing, Writing Skills, Typing, Writing Skills, Typing, Writing Skills, Typing, Writing Skills, Typing, Writing Skills, Typing, Writing Skills, My sql, ASP.NET, VBA - User Forms, Web Applications, JQuery, Java Speech API, Nursing, Cultural Competency, Patient Care, Marketing Communications Planning, Communication Skills, Sale Negotiation, Typing, Writing Skills, Typing, Writing Skills, Typing, Writing Skills, Accounting Operations, Accounting Processes & Procedures, Marketing Communications Planning, Channel Account Management, Communication Skills, Typing, Writing Skills, Technical Skills, Typing, Writing Skills, TQM, Flowcharting, Accounting, Taxation, VOIP Services, Marketing Communications Planning, Communication Skills, Sale Negotiation, Typing, Writing Skills, Typing, Writing Skills, Typing, Writing Skills, Excel, Customer Engagement, Marketing Communications Planning, Channel Account Management, Communication Skills, Marketing Communications Planning, Channel Account Management, Communication Skills, Marketing Communications Planning, Channel Account Management, Communication Skills, Typing, Writing Skills, Typing, Writing Skills, Technical Skills, Microsoft Office Applications, Marketing Communications Planning, Communication Skills, Sale Negotiation, Typing, Writing Skills, Typing, Writing Skills, Typing, Writing Skills, Labor relations, Employee Relations, Labor Laws, Training and Event Management / Learning Solutions, Training and Development, Employee Development, Computer Literate, Microsoft Office Applications, Event Management, Employee Engagement, ISO, Production Coordination, Production Operations, Quality Assurance, Quality Assurance Standards, Quality Control, Microsoft For Windows, Marketing Communications Planning, Channel Account Management, Communication Skills, Sale Negotiation, Marketing Communications Planning, Microsoft Office Applications, Holds a professional driver's license with restriction code 1-2, Sale Negotiation, Marketing Communications Planning, Microsoft Office Applications, Financial Analysis, Research Accounting, MS Office and Report Writing, Knowledge General Accounting, Specialized in Quantity Surveyor for a Construction Project, experience in handling site manpower/ worker and knowledgeable in reading plans., Strong time management and project management skills, Attention to details, Problem solving skills, Effectively navigates computer, Typing, Writing Skills, Typing, Writing Skills, Typing, Writing Skills, Typing, Writing Skills, Typing, Writing Skills, JAAS Java Authentication and Authorization Service, Microsoft, Marketing Communications Planning, Channel Account Management, Communication Skills, Training and Development, Sale Negotiation, Marketing Communications Planning, Microsoft Office Applications, Marketing Communications Planning, Channel Account Management, Communication Skills, Marketing Communications Planning, Channel Account Management, Communication Skills, Sale Negotiation, Marketing Communications Planning, Microsoft Office Applications, Financial Modeling, Fundamental Analysis, Technical Analysis, Sale Negotiation, Marketing Communications Planning, Microsoft Office Applications, Writing Functional Requirement Document, Technical Writing, Accounting Management, Vouching, Tax Accounting, MongoDB, Express.js, AngularJS, Node JS, Web3.js, Microsoft Office Applications, Microsoft Office Applications, Spatial Skills, Sales Strategy, Computer Literacy, Social Media, Channel Account Management, Communication Skills, Microsoft Office Applications, Microsoft Office Quickbooks, Microsoft Office Applications, Power Point Presentation, Channel Account Management, Communication Skills, Microsoft Office Applications, Power Point Presentation, Basic Accounting, Sales, Sales Management, Sales Strategy, Microsoft Office Applications, Sales, Sales Management, Sales Strategy, Software Applications, Network Engineering, Software Development, Network Administration, System Administration, Database Analysis, Microsoft Office Applications, Emails Using of, Presentation Skills, Design Basis Requirements Preparation, Creativity, Web Designer/Development, MS Office Programs, Hospital experience, Relationship Management, Negotiating on the Sale, Presentation Skills and Attention to Detail, Negotiating on the Sale, Customer Engagement, Google Analytics, Web Content Accessibility Guidelines 20, Website Development, Microsoft, Sale Negotiation, Marketing Communications Planning, Microsoft Office Applications, Channel Account Management, Communication Skills, Marketing Communications Planning, Channel Account Management, Communication Skills, Microsoft Office Applications, Google Analytics, Knowledgeable and with experience in government related compliance especially BIR, Bank reconciliation, Housekeeping, Supervisory And People-Handling, Accounts Payable, Accounts Receivable, Channel Account Management, Communication Skills, Research Skills, Teaching Skills, Computer Literate, Marketing Communications Planning, Channel Account Management, Communication Skills, asdasdas, asdasf, Adobe Photoshop, Designing, Communication Skills, Adaptable, OPERA System, Marketing Communications Planning, Channel Account Management, Communication Skills, Channel Account Management, Communication Skills, HTML 5, CSS 5, Java Scripting, Marketing Communications Planning, Channel Account Management, Communication Skills, Marketing Communications Planning, Channel Account Management, Communication Skills, dsadada, Marketing Communications Planning, Channel Account Management, Communication Skills, Presentation, Research Skills, Teaching Skills, Computer Literate, Organizational Development, Research Skills, Teaching Skills, Computer Literate, Computer Proficient, Programming Language, PHP COBOL VB Java Programming, Networking skills for system development intranet/internet based-processes, SQL, AJAX, JSP, HTML, Editing And Proofreading, Working experience in clean-up activities (reconciliations, adjustments, corrections)., Experience in preparing management reports., excel/word/powerpoint, Java Scripting, HTML and CSS, Python Programming, Computer, Medical Coding, Inpatient Obstetric Nursing, Microsoft Excel Expert, Management / Strategy, Electronic Assembly, Technical Assessment, Sewing Techniques, Machine Operation, Microsoft Office Applications, Typing Skills, Production and Processing, Food And Beverage Services, Technical Skill, Construction Engineering, Automotive Components and Parts Testing, Marketing, Computer, MS Office Literate, MS Office Literate, Marketing Communications, Channel Account Management, Communication Skills, Adobe Creative Suite, Final Cut Pro, Motion graphics, Copywriting, Digital Communication, Editing And Proofreading, MS Office Literate, Customer Service, Marketing Communications Planning, Channel Account Management, Communication Skills, Medical Equipment, Channel Account Management, Communication Skills, Marketing Communications Planning, Channel Account Management, Communication Skills, Design, Business Development, Sale Negotiation, CSR/ BPO/ Call Center, Can type 40-50 wpm, Tax Accounting, Taxation, Tax Laws, Driving Skills with license, Quantity Surveying, Contracts Administration, estimating, safety policy, Safety Measures, Construction Safety, Business Development, Driving Skills with license, MS Office Programs, iPad and iPhone eBook Conversions, Interview Skills, Talent Acquisition / Recruitment, Recruitment Efficiency, Booking of Assets and Liabilities, Computer Literate, Marketing Communications Planning, Communication Skills, Sale Negotiation, Microsoft Office Applications, MS Office Software, Finance & Accounts, Backhoe, Multi skilled operator, Computer Literate, Familiar in Accounting and Inventory, Inventory Control and Warehousing Management, Telecom Services, Typing Skills, Information Management, Microsoft Office Applications / Oracle / SAP, Financial Controlling, Financial Analysis, Valid Private Security License, Drivers License, Company Car, Driving Skills, Fire Extinguishers, Earthquake Insurance, Pleasant and trustworthy, Proven working experience as a real estate agent or real estate salesperson, Clinical Skills, MS Office Programs, Internet Applications, Driving Skills with license, MS Office Programs, Budget Management, Spring Boot, Java Developer, NoSQL, Data streaming technology, Experience with Git Maven and IntelliJ IDEA, HTTP/REST APIs, Strong SQL skills, Advantage Docker and React or AngularJS, Computer Literacy, Microsoft Office Applications, Product Management, Pharmaceutical, Non Convertible Debentures, Sales, Research, Microsoft Office Applications, Google Drive, Research and Development, Sales Strategy, Sales Prospecting, TSR, Driving Skills with license, Interpersonal Skills, Computer, Channel Account Management, Communication Skills, Computer Literate, MS Office Programs, Negotiation Skills, Accounting, Excel, Technical Assessment, Channel Account Management, Communication Skills, Marketing Communications Planning, Communication Skills, Sale Negotiation, AngularJS, MS Office Programs, CRM Customer Relationship Management, CRM Tools, Computer Literate, Marketing Communications Planning, Channel Account Management, Communication Skills, Biomedical/Medical Engineering, Electrical Machines, Medical Device Regulations, Product knowledge, SAP ERP, Microft Office, Typing Skills, MS Excel, Microsoft, Sales Strategy, Microsoft Office Applications / Oracle / SAP, Network and Basic Troubleshooting, Network, Computer Literate, Cashier, ELECTRONIC MACHINES, Microsoft, Microsoft, Mechanical Strength, Electrical Skills, Motorcycles, Computer Literate, CAN TRANSACT WITH AGENCIES, Sales Strategy, Vehicle Handling, Documentation, Analysis, Quality Assurance, Research, Technical Documentation, Teaching, German, computer and digital, Data Management, Technical Writing, Web development, Email Clients, Microsoft Office Applications, English, Cost Estimation, Customer Service, Microsoft Office Specialist- Excel 2003 Expert, Project Management, Digital marketing, Digital Advertising, Graphics Designing, SEO Analytics, web content, Responding Quickly, Diligent, Response Time, Massage techniques, Can administer IM inj, ability to take vital signs, Marketing Communications Planning, Channel Account Management, Communication Skills, SWIFT, REST, Microsoft, Legal Compliance Management, Microsoft Office Applications, Channel Account Management, Communication Skills, NURSING SKILLS, Marketing Communications Planning, Communication Skills, Sale Negotiation, Microsoft, Microsoft, Microsoft, Microsoft Office Applications, Microsoft, Warranties, Analytical Skills, Computer, Marketing Communications Planning, Channel Account Management, Communication Skills, Computer, SEO Analytics, SEM, Tech savvy, Tech savvy, Microsoft Office & Quickbooks, Marketing Communications Planning, Communication Skills, Sale Negotiation, Sales Strategy, Marketing Communications Planning, Channel Account Management, Communication Skills, PHP, Javascript, HTML, CSS, Bootstrap, Web Design, Computer and Web Literate, Web Design, Graphic Design, Sales, Driving Skills, System Administration, Recruitment and Timekeeping, Bookkeeping, Disbursement Vouchers, Accounts Receivable, Accounts Payable, Google Sheets, Data Analysis and Display, Microsoft, Microsoft, Microsoft, Microft Office, Microsoft Word, Microsoft Excel, Microsoft Word, Marketing Communications Planning, Communication Skills, Sale Negotiation, Microsoft, Auditing, Auditing of Accounts, Accounting, Auditing, Auditing of Accounts, Accounting, Financial Reporting and Analytics, Financial Statements, Tax preparation, Microsoft Office Applications, Technical Skills, Channel Account Management, Communication Skills, Microsoft Application, Microsoft Excel, Microsoft, Microsoft, CRM Customer Relationship Management, Accounting Services, Law, Digital marketing, Channel Account Management, Communication Skills, HTML5 CSS3, PHP Frame Work, MYSQL Queries, JQuery, Javascript, Responsive Web Design, Influencer Marketing, Influencer management, Event Management, Social Media, Business Partnering, Email Marketing, Content Creation, SQL, Python, Scrum Master, Python, Scrum Master, Conceptual Design, Problem solving skills, Mobile Development, React JS, React Native, JavaScipt, Microsoft Access, Tech savvy, Leads Generation, Account Management, Analysis, Workflow Manager, Microsoft Excel Expert, Computer Aided Design, Micro-architecture Design, Microsoft Office Applications, Primavera, MS Office Software, Microsoft Project, Accounting, Channel Account Management, Communication Skills, Microft Office, Channel Account Management, Communication Skills, Microsoft Office, Excel, Cleaning Services, Cleaning and Sanitation, Microsoft Office Applications, excel/word/powerpoint, Excel Expert, Application, Exporter, Sales and Marketing Services, Computers and Electronics, Production Coordination, Computer Literacy, Microsoft Office, Excel Expert, Recruitment Performance Analysis, Computer Literate, Computer Literate, Computer Literate, Research, Agile Methodologies, Quality Management System, Product Development, Accounting Software, Accounting System, Loan Processing, General Accounting, Finance Strategy and Planning, Account Reconciliation, LinuxUNIX, VMWare, Hyper V, Networking, Storage, J2EE Architect, UI/UX, Angular JS, PHP, HTML5, REST, SOAP, Marketing Communications Planning, Communication Skills, Sale Negotiation, Video Editing, Photography, Camera Operation, Graphic Design, NetSuite ERP, Microsoft Office Applications, Computer Literate, Microsoft Office Applications, Interpersonal Skills, Customer Engagement, Basic Computer Skills, Technical Skills, Social Media Marketing, Social Media Marketing Tools, Social Media PPC Ads, Social Media Platforms, Time and Motion Study, IT Infrastructure, Computer Hardware Assembly, Computer Network Security, Computer, Advertisement campaigns, Event Management, Graphic Design, GPS Surveying, Delivery Monitoring, Microsoft Excel, Air conditioning Systems, Electrical, Air Conditioning Processes, Adobe Photoshop / Illustrator, Visual Creator, Design Application, Repairs and Maintenance, problem solving, Analytical Thinking Skills, Analytical Skills, Cold Calling, Microsoft Office Applications, Channel Account Management, Communication Skills, analytic and strategic, Excellent time management, planning and presentation, Strong analytical and strategic prospecting, Accounting, Sales Management, Sales Strategy, Strong analytical and strategic prospecting, Excellent time management planning and presentation, Exceptional negotiation and problem solving, Strong analytical and strategic prospecting, Machine Tools, Knowledgeable in Hotel Operations/Hospitality industry, Familiar in Integrated Facility Maintenance, Experienced in Hospitality Industry or Hotel operations, Knowledge in Technical Maintenance, Exposure in Hospitality and Engineering industry, Familiar with Integrated Facility Maintenance, Experienced in Hospitality or Hotel operations, Housekeeping and Building Maintenance, Microsoft, Microsoft Office Applications, Recruitment, Medical Data Entry, Excel, Adobe, Angular Post, Management / Strategy, Delegation, Strategic Budgetting, Computer Literate, Microsoft, Excel, Knowing all aspects of warehouse operations., hardworking, Flexible, Computer Handling, Point of Sale, Troubleshoot Record Access and Field Visibility, Receptionist, Clerical Administrative Skills, Food and Beverage, Knowledgeable in electricity, Marketing Analysis, Marketing Mix 4Ps, Troubleshooting, Active Directory, Technical Support, Operating Systems, CCTV, VOIP Services, Proxy Server, VPN, Network Administration, Driving Skills, Computer, Pay Per Click Campaigns Running of, Microsoft Office Applications, Communication Skill / Integrity, Marketing, Sales Strategy, Problem identification and troubleshooting, Multi-tasking skills, Microsoft Excel, Microsoft Word, Accounting Management, Microsoft Office Applications, Food and Beverage Safety Training, Content Writing, Business Correspondence, Proofreading, Angular 7, Audit, Quality Management, Riders, Na, Data Acquisition, Na, Hotel Industry, Hotels Hospitality in, Microsoft Office Applications, Has a in-depth understanding of Financial Statement, Loans Credits, Proficient in MS applications, Channel Account Management, Communication Skills, Adobe Suite, Technical Skill, Computer, Microsoft Office Applications, Magento, PHP, Javascript, Qualitative Research, Microsoft Office Applications, Sourcing / Procurement, Digital marketing, Pay Per Click Campaigns Running of, Sales Strategy, Sales Strategy and Planning, Health Products Processing, Sales Strategy and Planning, BIR System, C++ & C#, Audit, Compliance, Intrusion Detection & Prevention, Application Security, Data Management, Identity and Access Management, Organizational Development, Recruitment, Learning Training & Development, Maintainance, Maintaining Electrical Utilities, Repairs and Maintenance, Repair Work, Masonry, Plumbing, Plumbing System Maintenance, HVAC Maintenance, HVAC Technician, CPA, Finance and Accounts, Managing Budgets, Reporting, Microsoft Office Applications, Microsoft Office Applications, Driving, Driving Skills with license, Driving Skills with license, Email Marketing, Software Applications, Programming Language, Presentation, Recruiting, Bookkeeping, Cash Management, Taxation, Programming, Programming, Programming, Accounting, Human Resources HR, Litigation, MS Office Programs, Sales, Sales Management, Sales Strategy, MS Office Skills, Construction, Technical Skill, have contacts in hotels and companies, QuickBooks, Bookkeeping, Excellent Computer skills, SEO & SEM, Content Marketing, Data / Analytics, Design Thinking, Mobile Marketing, Conducting Research & Gathering Data, Time-Management, Microsoft Office Applications, Social Media Management, Accounting, Android Development, IOS, Cross Platform, Business writing, Training and Development, Technical Writing, Conflict resolution and Problem solver, Guest Services, Guest Services, Knowledge in medical equipments, Payroll / Compensation & Benefits, Payroll Tax, Microsoft Office Applications, Call Handling, Microsoft Office Applications, Social Media, Management, Management / Strategy, Business writing, Inventory Control and Warehousing Management, Troubleshooting Technical Issues, Ability to work under pressure, Good character, Video Editing, Photography, Food Safety, Kitchen Equipments, Accounting Management, Point of Sale, Quickbook Application, MS Office Programs, Driving Skills with license, Digital marketing, Food Safety, Food Ingredients Processing, Laboratory testing, Guest Services, Report Generation, Computer Literate, Database Administration, Microsoft Office Applications, Telephone operating skills, Printers, Communication, Reading comprehension ability (English), Google Analytics, Social Media Analytics, Content Marketing, Recruitment, Sales Strategy, ElasticSearch, VPN, Fluent in the English, Lifeguard, Swimming, RPRO System, Studio Photography, Video Editing, Sketch, drawing, computer knowhow, Inventory Control, Sales Management, Retail Pro, Microsoft Excel, Retail Pro, Adobe Photoshop / Illustrator, Adobe Premiere, Microsoft Excel, Retail Pro, Writing, PR writing, Automotive Interiors, Basic math, Communication Skills, Relation building skills, Multi-tasking skills, MS Application, QuickBooks, Bookkeeping, Excellent Computer skills, Microsoft Office Applications, Market Intelligence, Sales Management, Database Management, Telecommunications, Information Management, Comprehension Skill, Writing Skill, SQL, Project Management and Coordination skills, Reporting and Analytics, Technical Support, Others, know how to drive, Knowledgeable in inventory and stock management, knowledgeable in photoshop, QuickBooks, Bookkeeping, Excellent Computer skills, Excellent Computer skills, Analytical Skills, problem solving, Auditing, Java, Javascript, PHP, HTML5, .net, Microsoft Office Applications, Call Handling, Data Analysis, Sales Strategy, Rapport Building, Communication Skills, General HR, Sales, Marketing, Advertising, Sales, Marketing, Advertising, Microsoft Office Applications, Real Estate Marketing, Negotiation Skills, Microsoft Office, Analytical Skills, Microsoft Office Applications, Web Application Development, Market Research, Research, Negotiating Settlements, Negotiating offers, Tech savvy, CRM Experience, Sales Technical Experience, Decision Making, problem solving, Inventory Control, Analytical Skills, Medical Knowledge, Clinical Document Management, Patient Portals, Drawing And Designing, Katalon, Analytical Skills, Interpersonal Skills, Social Media Advertising, Technical Writing, Technical Skill, Machine Operation, Repairs and Maintenance, Excel, Microsoft Office and Presentation Skills, Zendesk, Five9, MS Office Programs, applicant tracking, Employee/Applicant Relation, Data Entry, MS Office Programs, Social Media Management, Technical Writing, Typing Skills, Typing Skills, File Management, Multi-tasking skills, Proficient in MS Office., Driving Skills, Computer Skills, Vendor Relations, wound care, Editing Skill, Copywriting, Analytical Skills, SEM, Analytical Skills, Microsoft Office Applications, Research, Nursing, wound care, Patient Care, Accounting Operations, Organization Skills, Time management skills, Chemical Analysis, Chemical Engineering, Driving Skills with license, Civil Engineering, Microsoft Office Applications, Analytical Skills, Management Skill, Regression Testing, Manual Testing, UAT Testing, Cross-Browser Compatibility Testing, Mobile Testing, Requirement Analysis, Requirement Gathering, Management Skill, Leadership Skills, Civil Engineering, Microsoft Office Applications, Knowledge in environmental health hazard, Operate and maintain complex Laboratory equipment, Equipment Layouting, SLD Knowledge, Substation Equipment Knowledge, Software Applications, AutoCAD, Project Management Concepts, Design Software, AutoCAD, REVIT and TEKLA, CAD Software, Mechanical System, Computer Skills, Analytical Skills, Microsoft Office Applications, Research, Microsoft Word, Microsoft Excel, Email like Gmail, Financial Analysis, Financial Valuation, Presentation Skills, Analytical Skills, Microsoft Office Applications, Research, ElasticSearch, VPN, Microsoft Word, Microsoft Excel, Power Point Presentation, Accounting, File Management, ElasticSearch, VPN, Auditing of Accounts, Taxation, Internal Auditing, Logistics Business, Trucking and Contract logistics – process oriented, BSP, AMLA, CTR, STR, LAN ,WAN and other IT functions in a Bank, desktop support, Module Design, Training Facilitation, socia media advertising, Financial Analysis, Financial Modeling, Channel Account Management, Communication Skills, Microsoft Excel, Network Analysis, Signages, Microsoft Word, Excel Spreadsheet, Email like Gmail, Microsoft Office, Excel, Email, IT, Data Visualization, Usability Testing, Google AdWords, Digital marketing, Email Marketing, Selenium, Quality Assurance, Automation Testing with Selenium, Python, R, SQL, PowerBI, Pentaho, Python, Java, ETL Tools, AWS, Fraud Detection, Fraud Analytics, Python, R, SQL, PowerBI, Cooking, Baking, Training Employees / Stakeholders, External Audit, SAP, Housekeeping, Housekeeper, Basic Accounting, Business writing, Basic Accounting, Auditing of Accounts, Audit Report Preparation, Training Personnel on Quality and Process, Training Employees / Stakeholders, Learning Training & Development, Commercial Awareness, Project Management and Coordination skills, Profitability Analysis, Management Reporting, Financial Impact Analysis, Profitability Analysis, Financial Impact Analysis, Javascript, MSSQL, HTML / CSS / Javascript, Digital marketing, Sales, Microft Office Applications, Microsoft Office Applications, Microft Office Applications, Microsoft Learning, Client Relationship Management, Tech savvy, Marketing Communications, Microsoft Word, Microsoft Office Applications, Telephone Skills, Pos machine and computers, Computer Literacy, Computer Literacy, Repairs and Maintenance, Refrigeration and Air Conditioning, Electrical Installation and Maintenance, Computer Literacy, Repairs and Maintenance, Repair Malfunctioning Parts, Computer Literacy, Social Media, Cooking, knowledge in basic cooking, Sales, Sales Management, Sales Strategy, Graphic Design And Layouting, Video Effects, Marketing Effectiveness Increasing, Microsoft Office Applications, Presentation Applications like MS PowerPoint, CANVASSING, Patient Care, Microsoft Office & Quickbooks, Microsoft Office Applications, Power Point Presentation, Hardware Troubleshooting, Software Troubleshooting, Preventive Maintenance, Hardware Troubleshooting, Software Troubleshooting, Hardware and Software Troubleshooting, Preventive Maintenance, Installation & Configuration of Computer & Peripherals, Preventive Maintenance, Installation & Configuration of Computer & Peripherals, Hardware and Software Troubleshooting, IT Management Services, Angular, Java, Driving Skills with license, Road Familiarity, Maintenance & Repair Services, Technical Skill, IT General, Customer Service, MS Office Skills, Data Entry, Customer Service, MS Office Skills, Data Entry, External Audit, General Accounting, Cost Accounting, Financial Statement Preparation, Technical Support, Confluence, Technical Support, Troubleshooting, Micosoft Excel, Ticketing System, Customer Service, With Billing Background, Invoices, Account Receivable, Customer Service, MS Office Skills, Data Entry, Customer Service, MS Office Skills, Data Entry, Data Entry, MS Office Skills, Customer Service, Data Entry, MS Office Skills, Customer Service, MS Office Skills, Data Entry, Customer Service, Customer Service, MS Office Skills, Data Entry, Civil Engineering, Microsoft Office Applications, Computer Literacy, Computer Literacy, Computer Literate, Administering, Computer Literacy, Driving Skills with license, Loading, Analysis, Brokerage, Communication Channels, Computer, Sales and Marketing Strategy and Planning, Data Analysis, Common operating system, Software, Server / Waiter, Data Analysis, Technical Assessment, Accounting and administration, receiving clerk, Bloomberg, Debt market, Trading Strategies, Public Relations, Computer Literate, Customer Management, Customer Relationship Management, ElasticSearch, VPN, T-Test, f-Test, z-Test, Angular Post, Java Certified Programmer, Accounting Exposure Management, Account Management, Data Analysis, Marketing Analysis, Data Analysis, problem solving, Team Management, SAP, Microsoft Excel, Driving Skills with license, Geography, Financial Statement Preparation, Computer, Design, SAP, Credit Management, Cash Applications, IOS, Computer Literate, Inventory Control, Design Application, Food Preparation, Cleaning and Maintenance, Computer, Driving, Maintenance, Car Cleaning, Invoice Verification, Accounting Services, Analysis, Microsoft Excel, Programming, Scheduling, Forecasting, Workforce Management, Staffing, planning, Test, standard software, Hardware, technology of work unit, Microsoft Excel, Accounting, Microsoft Office Applications, Training, Internet Browsing, Computer functions, HTML / CSS / Javascript, Marketing Communications Planning, Marketing Communications Planning, Google Analytics, SAP, fixed asset, People Management, Financial Analysis, Accounting Exposure Management, Financial Statement Preparation, General Accounting, ASP.NET MVC Framework, Wordpress, SQL, Database Management (DBM), IOS, Hardware Installation, Software Installation, Marketing Communications Planning, Channel Account Management, Communication Skills, Channel Account Management, Communication Skills, Purchasing, ERP Skills, Microsoft Office Applications, HRIS software, Account Management, Lead Generation, Sales Management, ERP system, Solution Architecture, Cloud Infrastructure, Solution Design, Microsoft Office Applications, Pollution Control Officer, Environment, Health, and Safety [EHS], Marketing Communications Planning, Channel Account Management, Communication Skills, Marketing Communications Planning, Channel Account Management, Communication Skills, ERP, Accounts Receivable, Collection, Billing, Inventory Control, Customer Service, People Management, Safety Measures, Quality Management, Safety Engineering, People Management, Quality Management, Maritime, Navigation, Shipping and Marine, Operations Management, Naval Architecture and Marine Engineering, Sales, People Management, Quality Management, Maritime, Navigation Function, Shipping and Marine, Operations Management, SAP Business, Leadership Skills, Negotiating on the Sale, Sales Forecasting, Auditing, Microft Office Applications, Sales, Marketing, Inventory Audit, NetSuite, System Implementation, Accounting, Financial Analysis, Accounting Management, RPA Tools, Application Design, Business Analysis, Channel Account Management, Communication Skills, Analysis, Inventory Control, Customer Service, Marketing Communications Planning, Channel Account Management, Communication Skills, Kitchen Management, Customer Service, Analysis, Inventory Control, FMCG experience, Distribution, Kitchen Management, Customer Service, Inventory Control, Kitchen Management, Customer Service, Inventory Control, Kitchen Management, Customer Service, Inventory Control, Kitchen Management, Customer Service, Inventory Control, Microsoft Office Applications, Kitchen Management, Customer Service, Inventory Control, Analysis, Presentation Skills, Kitchen Management, Customer Service, Inventory Control, Kitchen Management, Customer Service, Inventory Control, Kitchen Management, Customer Service, Inventory Control, Kitchen Management, Customer Service, Inventory Control, Analysis, Microsoft Office Applications, Root Cause Analysis, ITIL Framework, Documentation, Business Analysis, Corporate Finance, Workforce Planning, Reports and Dashboards, Staffing Analysis, Transition Design, Program Management, Selling / Sales, Negotiating on the Sale, Computer Literacy, Programming, System Audit, SQL Commands, Java Programming, System Audit, Leadership Skills, Marketing Communications Planning, Channel Account Management, Communication Skills, Java Programming, SQL Coding, Leadership Skills, Channel Account Management, Communication Skills, Channel Account Management, Communication Skills, Channel Account Management, Communication Skills, Marketing Communications Planning, Channel Account Management, Communication Skills, SAP SD, AR and AP, Order to Cash, Does Business Development, Sales, Business Development, Sales, Business Development, Sales & Marketing Banking, Program Management, Time and Motion Study, Sale-Driven, Business Development, Recruitment, Computer Literacy, Analysis, Microsoft Office Applications, Marketing Communications Planning, Channel Account Management, Communication Skills, Analysis, Content Management System,HTML, CSS, JavaScript, PHP, Sales / CRM, Search Engine Optimization, Customer Service, Computer Literacy, Communication Skills, Sales, Sales, Sales, Programming Analysis, Appian Development, Software Engineering, API, accounting admin function, Digital Communication, Troubleshooting, Design, Full Stack Development, Programming Design, Project Management and Coordination skills, Payroll, Marketing Communications Planning, Marketing Communications Planning, Google Analytics, compensation and benefits administration, Marketing Communications Planning, Channel Account Management, Communication Skills, HR Information Systems HRIS, Sales, Sales, Sales, Sales, Sales, Sales, Sales, Testing, Automation Software, Digital Analytics, Customer Management, Analysis, Microsoft Office Applications, Channel Account Management, Communication Skills, Presentation Skills, Decision Analysis, Account Management, Computer Literacy, Attention to Detail, Adobe, Video Editing, Animation Software, Troubleshooting Technical Issues, Programming C# HTML PHP, Visual Basic, Database Analysis, Robotic Process Automation RPA, Tableau, Cabling, Installation, Troubleshooting, Problem identification and troubleshooting, Troubleshooting Technical Issues, Project Management and Coordination skills, Analysis, Microsoft Office Applications, Internet Savvy, Training Employees / Stakeholders, Computer Savvy, Logistics Operations, Import Procedures, Customs Compliance, SAP, Software Development, Ruby on Rails, Javascript (AngularJS), Mobile App Design, Mobile Application Development, Mobile Application Management, Google Analytics, User Acceptance Testing, HTML / CSS / Javascript, SAP, Retail, Management, Sales, Database Analysis, Decision Making, Retail, Management, Sales, Data Analysis, Report Generation, MS Office Literate, Outlook Calendar, System Analysis, Requirement Analysis, MS Office Literate, Cashier, Visual Studio, Cashier, Retail, Web Designer/Development, Decision Making, Retail, Management, Sales, Decision Making, Retail, Management, Sales, Decision Making, Retail, Management, Sales, Decision Making, Retail, Management, Sales, Decision Making, Retail, Management, Sales, Decision Making, Retail, Management, Sales, Decision Making, Retail, Management, Sales, Decision Making, Retail, Management, Sales, Decision Making, Retail, Management, Sales, Encoder, Management, Management, Entrepreneurship, Sales, Management, Customer Service, Management, Sales, Financial Statements, Financial Reporting, Accounting, General Ledger Posting, Analytical Skills, Food Safety, Operations Management, Warehouse Operations, Warehouse Management Activities, Programming, Oracle, Oracle Workflow, Oracle AME, Project Management, data center, Network, Writer, Content Marketing, Copywriting, Sales, Content Marketing, Copywriting, Content Writing, Economics, Data Analysis, HTML / CSS / Javascript, MS Office Skills, Solution Design, System Analysis, Solution Design, System Analysis, Project Management Concepts, Agile Development Methodologies, Software Applications, Operating System, Computer Literacy, Clinical Experience, BPO experience, Bookkeeping, Finance and Accounts, Content Marketing, Blogging, Google Analytics, Audit Planning, Ambulatory Anesthesia, Quality Assessment, Risk Assessment, Driving, GPS Devices, MS Office Skills, Document Classification, Troubleshooting, Technical Support, Channel Account Management, Communication Skills, Programming, Customer Service, Cashier, Sales, Project Management and Coordination skills, Sales, Cashier, Customer Service, Fleet Management, Safety, Warehouse Operations, Collecting Fees, Deliverables, Exposure in Paralegal work, convenience store, People Management, Proficient with MS Office applications (MS Excel, Word), Knowledgeable in Office Equipment, Customer Service, Good research skills, Finance, Accounting Management, Sales / CRM / Marketing, Sales / CRM, Marketing Campaign Analytics, Secretarial Skills, Executive Secretary, Technical Skill, Project Management and Coordination skills, Proper planning of calls, Profiling the customers, Selling Portfolio, closing sales, Overcoming Objections, Management Skill, Strategic Business Units, Strategic Thinking, Selling / Sales, Coaching Skills, Law, Auditing, Taxing, Analytics / Research, Design, Motion graphics, Art Direction, Strategic Management, Graphic Design And Layouting, Design, Art Direction, Strategic Management, Computer Literacy, CRM Tools, Microsoft Office Applications, Microsoft Dynamic, Troubleshooting, Installation, Broadband, Web Navigation Skills, Typing Skills, Web Navigation Skills, Typing Skills, Web Navigation Skills, Typing Skills, Web Navigation Skills, Typing Skills, MAC Applications, MS Office Programs, Adobe Illustrator, Web Navigation Skills, Typing Skills, Web Navigation Skills, Typing Skills, MS Office Programs, Adobe Acrobat, Web Navigation Skills, Typing Skills, Web Navigation Skills, Typing Skills, Web Navigation Skills, Typing Skills, exposure in the mortgage industry is plus., Sales & Marketing Banking, Branding Strategy & Planning, Driving Skills, Sales driven, Sales & Marketing Banking, Medical Diagnosis, General Physician, Medicine, Database, Network, System, MS SQL, SAP, SAP FI, SAP FICO, AR/AP, Driving Skills with license, Keen to Details, Geometry, Algebra, Selling / Sales, Negotiating on the Sale, Computer Literacy, Project Management and Coordination skills, AutoCAD, Project Planning and Management, Cost Management, Quality Management, Multitasking, Driving Skills with license, Power Point Presentation, Computer Literate, Sales driven, Sales & Marketing Banking, Finance Strategy and Planning, Quickbook Application, Service Deployment, scalable networking technologies, open source server software, IT security practices, SQL Commands, Microsoft Office Applications, Microsoft Excel, Accounting Software, MS Excel, Channel Account Management, Communication Skills, Computer Literacy, Accounting Operations, Accounting Software, MS Excel, Channel Account Management, Communication Skills, SAP, Finance, Accounting, Documentation, Patient Care, Analysis and Reporting, Sales, Analysis and Reporting, Negotiation Skills, Microsoft Account, Troubleshooting Technical Issues, Management, Programming, Programming, Programming, Healthcare Management, Profit & Loss for Trade Books, Inventory Control, Lead Management, Training and Development, Call Center Management, Basic Troubleshooting Skills, Knowledge with CRM platform/SaaS applications, Autocad and Drafting, Analytical Skills, Logical Instructions, Ability to write custom JavaScript, as well as working with React, Experience using Magento, Experience writing cross-browser and cross-platform markup, CSS and JavaScript, Experience as an interface developer, OOP, Knowledge of MVC architecture, Application design & development experience, Familiarity with Linux and MySQL, Application design & development experience, Good knowledge of OOP, PHP 5, Web Services, XML/XSLT, HTML/CSS, JavaScript/AJAX, Apache, MVC architecture, experience building highly interactive web applications, OOP programming and principles, Experience with one or more back-end development platforms (ASP.NET, .NET Core), Strong Source Control experience, Experience with front-end development techniques using HTML, SCSS, and JavaScript, Hands-on experience designing and developing strategic solutions via Salesforce Marketing Cloud, Proficiency with Salesforce Marketing Cloud development, Hands-on experience designing and developing strategic solutions via Salesforce Marketing Cloud, Salesforce Marketing Cloud Administrator experience, Contact Builder relational data model configuration, Proficient is Ampscript, Javascript, HTML, and CSS, testing experience for web and e-commerce applications, Experience in writing, maintaining and executing test cases, Experience with test case management tools as Zephyr, Testlink, Redmine, Experience using defect tracking systems such as JIRA, JIRA Agile, Us Mortgage and loan origination, Project Management and Coordination skills, Google Suite, Atlassian, MAC Applications, Mac OS X, Device Management, Mobile Device Management MDM, Marketing Communications Planning, Channel Account Management, Communication Skills, MS Office Skills, Data Entry, Communication Skills, MS Office Skills, Data Entry, Communication Skills, Communication Skills, MS Office Skills, Data Entry, MS Office Skills, Communication Skills, Data Entry, MS Office Skills, Communication Skills, Data Entry, MS Office Skills, Data Entry, Communication Skills, MS Office Skills, Data Entry, Communication Skills, Microsoft Office Applications, Channel Account Management, Communication Skills, Google Docs, Google Sheets, Microsoft Office & Quickbooks, Accounts Payable, Channel Account Management, Communication Skills, Marketing Communications Planning, Channel Account Management, Communication Skills, Food Industry, Brand Management, Full Stack Development, IT Development, Agile, excel/word/powerpoint, Create Digital Products, Project Proposal Writing skills, Project Management skills, Communication Skills, Copywriting, Social Media Advertising, Web Design, Technical Documents Writing, Software Development, Android Development, React Native, Programming / Writing Code, controller, Manufacturing, Channel Account Management, Communication Skills, Programming, Programming, Debugging Skills, Analysis, Software Testing, Business Analysis, Tech savvy, Pos machine and computers, VPN, Point of Sale, Drupal, Sitecore, Adobe Experience Manager, ElasticSearch, JavaScipt, Database, Dishwashing, Kitchen Cleaning, Kitchen Equipments, Dishwashing, Kitchen Equipments, Kitchen Cleaning, Cashier, POS Payments, Customer Service, Utilities, Kitchen Cleaning, Kitchen Equipments, Driving Skills with license, Troubleshooting Technical Issues, Channel Account Management, Communication Skills, VPNs, basic trouble shooting, Point of Sale, Remote And Monitoring Tools, Remote Access of System, Channel Account Management, Communication Skills, Channel Account Management, Communication Skills, Forecasting, Demand Forecasting, Analysis and Reporting, Driving Skills, Electrical Engineering And Safety Standards, Experience in demand planning/forecasting, Post Sales Relationship Management, Closing Techniques, Demo Skills, Reports and Dashboards, Demo Skills, Closing Techniques, Report Generation, Reporting and Analysis, Reports and Dashboards, Sales / CRM, Android Development, iOS Development, Java Developer, Training and Development, e-Learning, Facebook Blueprint / Google AdWords Certification, Inventory Management, Inventory Planning, Inventory Control and Warehousing Management, People Management, E Commerce, Sales Administration, Sales Forecasting, Sales Growth, Inventory Management, Supply Chain / Materials Management, Teaching, Technical Support, Teaching at Pre-School and Secondary Level, Teaching, Teaching at Pre-School and Secondary Level, Technical Skill, Problem Analysis, Sales, Administrative Work, Excellent Written and Verbal Skills, Customer Service, Computer, Troubleshooting Technical Issues, Sales, Customer Support, Customer Service, People Management, Records Management, Operations Management, Analytical Skills, Keen to Details, RPA Development, Web Designer/Development, Java Developer, IOS Mobile Testing Tools, Android Development, SWIFT, GIT, Customer Satisfaction (CSAT), People Management, Quality Management System, Complaint Intake system, ETL Development, SQL Commands, Experience in Business Excellence, Process Improvement, Quality Management, Project Management and Coordination skills, People Management, Inventory Management, Marketing Communications Planning, Channel Account Management, Communication Skills, Operations Management, Records and Documentation Management, People Management, Negotiation Skills, Analytical Skills, Field Marketing, Negotiation Skills, Analytical Skills, Field Marketing, Marketing Communications Planning, Channel Account Management, Communication Skills, Negotiation Skills, Analytical Skills, Field Marketing, Marketing Communications Planning, Channel Account Management, Communication Skills, HTML / CSS / Javascript, CSS3/Less/Sass, JavaScript/jQuery/GSAP, Adobe Animate, GWD, Rich Media Development, XML/JSON, Metrics Management, Client Management, Client Relationship Management, Configuration Management, Configuration Testing, TROUBLE SHOOTING, Service Management, Microsoft office suite, Housekeeping, Standard procedures in housekeeping, Marketing Communications Planning, Channel Account Management, Communication Skills, Mobile Development, Programming, IOS, Mobile Development, Programming / Writing Code, Web development, Programming, Programming / Writing Code, Programming, MS Word, OPERA System, Microsoft Office & Quickbooks, electronics circuit analysis and product understanding of RF, Lab Equipment, Test Development, Marketing Communications Planning, Channel Account Management, Communication Skills, MS Office Literate, SAP, Program Direction, Strategic Prospecting Skills, Data Analysis, Exam Editing, Exam Creation, Moodle Exam Creation, Microsoft Office Applications, Typing Skills, Computer Navigation, Marketing Communications Planning, SEO Analytics, Problem Determination and Recovery, SEO Analytics, SEM, Manual Testing, bug documentation, Manual Testing, bug documentation, Microft Office Applications, Programming, Analysis, Above-average computer skills, Microft Office Applications, Programmable Logic, Design Application, Programmable Logic Controls, Programming, Programming / Writing Code, Channel Account Management, Communication Skills, Spring MVC, Spring Boot Microservices, Webservices, Hibernate, JQuery, SAP CRM, S/4 HANA, Patient Care, Patient Portals, Medical Devices, Presentation Skills, Project Management Concepts, Data Analysis, Hardware, Technical Skill, DesktopServer, VPNs, Remote And Monitoring Tools, Above-average computer skills, Above-average computer skills, maintaining system, computer security, Technical Skill, Troubleshooting, Technical Skill, Software Troubleshooting, Hardware Troubleshooting, Communication Skills, QuickBooks, problem solving, Auditing, Technical Skills, Time Management, Confidentiality, Professionalism, Channel Account Management, Communication Skills, Social Media Publishing, Content Development and Engagement, Research and Development, Excellent in English and Tagalog News Writing, Blogging, Advertisements, White Papers Writing, Performing Molecular Diagnostic Exams, Customer Service, Computer Literacy, Communication Skills, Sales / CRM, Market Analysis, Marketing, Analysis, Warehouse Operations Management, Fleet Management System, Commercial Assessment Management, Delivery And Collection Management, Safety, Manual Testing, bug documentation, Programming, Programming, Programming, Intercompany Reconciliation, Accruals, Data Validation, Can drive automatic and manual, Team Management, Keen to Details, Leadership and Management Skills, Driving Skills with license, Management / Strategy, Problem identification and troubleshooting, Technical / Functional Training, Management / Strategy, Guest Services, Technical Assessment, Leadership and Management Skills, Analysis and Reporting, Multi-tasking skills, Planning & Design, Project Management and Coordination skills, Engineering, Analysis and Reporting, Programming, Programming C# HTML PHP, Programming / Writing Code, Microft Office Applications, Programmable Logic, Design Application, Programming / Writing Code, Programming Language, Analysis, Programming, Accounting, Bookkeeping Activities, Finance & Accounts, Microsoft & Photoshop, Management / Strategy, .Net Development, Sales Growth, Design, Networking for IoT and M2M, Financial Accounting, SAP FICO Business Analyst, SAP Application Administrator, Channel Account Management, Communication Skills, SAP, ABAP for SAP HANA, Programming Language, Programming Basics, Programming C# HTML PHP, Java Developer, Channel Account Management, Communication Skills, SAP BASIS, SAP, Troubleshooting, Troubleshooting and Administration, Security Management, Recruitment, Talent Acquisition / Recruitment, Javascript, HTML / CSS / Javascript, CSS, Team Management, Client Relationship Management, Attention to Detail, Photoshop, illustrator, Photo Editing, Logo Design, Analysis, Programming, Client Relationship Management, team player, Channel Account Management, Communication Skills, HMTL Coding, Content Creation, Customer Service, Good Client Handling, Technical Skill, Sales Skills, Selling / Sales, Presentation Skills, Adobe Photoshop, MS Office Literate, IT Management, Video Editing, Motion graphics, ElasticSearch, VPN, Communicating with Servers, Systems, Network, Database Administration, Customer Service, Customer Service and Call Center, Supply Chain, Procurement Logistics, Customer Service and Call Center, Customer Service and Call Center, Customer Service and Call Center, Computer Literate, Strong familiarity with the internet and MS Office applications, Completed at least 2 years of college, Handy with MS Windows and other computer applications, Exceptional conversational English verbal and written communication skills, High school graduates with 1 year of customer service experience, Strong familiarity with the internet and MS Office applications, Completed at least 2 years of college, Strong familiarity with the internet and MS Office applications, Analysis and Reporting, Reporting, Exceptional English verbal and written communication skills, Handy with MS Windows and other computer applications, At least 2 years call center experience, Strong familiarity with the internet and MS Office applications, Analysis, Programming, MS Office, Technological Skills, Coding Skills, Computer Literacy, Strong familiarity with the internet and MS Office applications, Design, Data Analysis, Finance, Presentation Skills, knowledge on functional and technical specifications, Database Administration, Incident Management, Molecular Diagnostics, Biosafety, Laboratory testing, Channel Account Management, Communication Skills, Troubleshooting, MSS Ticketing, Escalations, Clerical Administrative Skills, Presentation Skills, Project Management Concepts, Data Analysis, Channel Account Management, Communication Skills, Data Analysis, Resource / Workforce Management, Strategic Thinking, People and Social Media Skills, Power Point Presentation, Sales / CRM, Communication Channels, Microsoft Office Applications, Work experience in procurement or its equivalent, similar capacity in the power industry, Work experience in sales / customer relations or its equivalent, Experience in electric coop or distribution utility setup, working experience as Plant operator, distribution line maintenance, or its equivalent, similar capacity in an industrial plant, Channel Account Management, Communication Skills, Working knowledge of roads in Makati, BGC, Alabang, QC, and Pasig Areas, Accounting Operations, Financial Management, People Management, Accounting Management, Forecasting, Budget Management, Microsoft Office & Quickbooks, excel/word/powerpoint, Email Applications like Outlook Gmail, Channel Account Management, Communication Skills, Accounting Services, Payment Management, Disbursement Vouchers, Billing and Collections, Supervisory role, Batangas petrochemical experience, Other petrochemical experience, Product knowledge, SAP SD, Petrochemical or Petroleum industry operations, DCS and field operations, Financial Analysis, Product knowledge, Channel Account Management, Communication Skills, Customer Service, Computer Literacy, Communication Skills, Project Management, Inventory Management, industrial electrical equipment and systems, Channel Account Management, Communication Skills, Channel Account Management, Communication Skills, Business System Skill, Laboratory Sampling, Emergency Response Management, IT Risk Management, Policies And Procedures, Data Collection And Validation, Information Security Management System, Cost Control, business planning, Training & Development, Report Writing, Checks And Records Payables, Tax Returns, Financial Statement, Tax Report, Compliance To Various Regulatory And Government Agencies, Fianancial Report, Network Architecture Security, VOIP Maintenance, Setup, Remote Support And Telephony, Business System Skill, Presentation Skill, Training & Development, Manpower Monitoring, Compliance Procedures, Asset Performance And Reliability Of All Electrical Systems, Work Execution Management Process, Hazard Assessment, Equipment Failure Analysis, SHE, Process Safety, Productivity And Quality Expectations, SWOT Analysis, budget preparation, supervisory skills, Customer Mapping, Contracts, Purchase Order Creation, Service Contract, Special Project Specifications, Bidding, Vendor Selection, Can Speak And Understand The Bicol Dialect, Digital marketing, Sales & Marketing, Preventive Maintainance, Disbursements of Revolving Fund, Handling Cash Transactions, Processing Checks And Preparation Of Cash Position Reports, Liaising With The Bank (Bank Deposits And Withdrawals, Bills Purchased), Account And Prepare Daily Collection Reports, Statutory And Compliance Reports For Renewable Energy, Can Speak And Understand The Bicol Dialect, Technical Assistance/Support, ElasticSearch, VPN, Marketing Communications Planning, Channel Account Management, Communication Skills, Digital marketing, E-Commerce Sites, Clerical Administrative Skills, Decision Making, Manual Testing, bug documentation, RCI RCA FMEA Risk Analysis and HAZOP, Emergency Troubleshooting, Feasibility Studies Of Electrical System Modifications, Presentation Skills, Electrical Maintenance, Software Testing, Agile Methodologies, Microsoft Office Applications, Accounting Software, Presentation Skills, Reports Writing, QuickBooks, SAP Supply Chain, Textbook writing, Proofreading, Research and Development, Frontend Programming, Onsite Marketing, Legal Contracts, DOLE Guidelines, Legal Compliance and Protection, Sales / CRM, Customer Relationship Management, KPI Analysis, Legal Compliance Management, Legal Contracts, Negotiation Skills, Analytical Skills, Field Marketing, ElasticSearch, VPN, Customer Service and Call Center, Freight Cost Management, Location Management, Freight Transportation, Computer Literacy, Logistic Management, Team Management, Paralegal or Personal Injury, Discovery Work (part of Litigation), Car Accident Cases, California Civil Law, Sales, Market Analysis, Web Designer/Development, Software Development, Web Application Development, Programming, Marketing, Business management, Trade Marketing, NBN and ADSL, SIP and Mobile technologies, excel/word/powerpoint, Presentation, Communication Skills, SQL Coding, Python, Data Analysis, Business Intelligence, Programming, C, C++, Biosafety Training, Laboratory Experience, Good Hygiene, POS System, Biosafety Training, Encoding, Not Prone to Error, Litigation, Pre-litigation, General Office, Data Analysis, Warehouse Management Activities, area management, Typing Skills, Warehouse, Adobe Illustrator, Adobe, Microsoft Office Applications, excel/word/powerpoint, Reporting and Analysis, excel/word/powerpoint, Presentation, Computer Literacy, API Testing, SAP, Supply Chain / Materials Management, Procurement, SAP Supply Chain, Payment Solutions, EMV Transactions, Selenium, POS Terminal Development, Software Development, C Language, Internet and MS Office applications, Digital marketing, Social Media Management, Marketing Campaign Analytics, Accounting Management, Finance & Accounts, Technical Support, Database, Network, AWS, Payroll / Compensation & Benefits, Technical Support, Internet and MS Office applications, iOS Development, ObjectiveC, API Development / Integration, MS Office Applications, Internet and MS Office applications, Internet and MS Office applications, MS Office Applications, Microsoft Office Applications, SAS/BASE, SAS Programming (9.4), Strong familiarity with the internet and MS Office applications, MS Office Applications, MS Office Applications, Strong familiarity with the internet and MS Office applications, Customer Service, Customer Service Oriented, Work experience in the health care industry, Nursing, Pharmacy, or any medical-allied degree, Customer Service Oriented, MS Office Applications, MS Office Applications, Customer Service Oriented, MS Office Applications, Strong familiarity with the internet and MS Office applications, MS Office Applications, MS Office Applications, Strong familiarity with the internet and MS Office applications, Internet, MS Office Applications, Customer Service, Completed at least 2 years of college, Internet, Strong familiarity with the internet and MS Office applications, MS Office Applications, Customer Service, High school graduates with 1 year of customer service experience are welcome to apply, Completed at least 2 years of college, Strong familiarity with the internet and MS Office applications, High school graduates with 1 year of customer service experience are welcome to apply, Customer Service, Customer Service, MS Office Applications, MS Office Applications, Internet, Internet, MS Office Applications, Call Center, At least 2 years call center experience, Strong familiarity with the internet and MS Office applications, Completed at least 2 years of college, Completed at least 2 years of college, Strong familiarity with the internet and MS Office applications, At least 2 years call center experience, Customer Service Oriented, Customer Service Oriented, Customer Service Oriented, Strong familiarity with the internet and MS Office applications, Warehousing, Logistics Operations, TROUBLE SHOOTING, Programming, Programming/Writing Code, Completed at least 2 years of college, Strong familiarity with the internet and MS Office applications, Completed at least 2 years of college, Completed at least 2 years of college, Strong familiarity with the internet and MS Office applications, Strong familiarity with the internet and MS Office applications, High school graduates with 1 year of customer service experience are welcome to apply, Completed at least 2 years of college, Completed at least 2 years of college, Strong familiarity with the internet and MS Office applications, Completed at least 2 years of college, Strong familiarity with the internet and MS Office applications, Strong familiarity with the internet and MS Office applications, At least 2 years call center experience, VPN, Semantic, solarwinds, Microsoft System Center Configuration Manager (SCCM), Microsoft BitLocker Administration and Monitoring (MBAM), Microsoft Modern Management Platforms, Salesforce, Einstein, SAP Business Warehouse, IT Security Audit, IT Risk Assessment, ISO27001 Implementation, IT Security, SOC, SEIM Management, Analysis, Development Design, Business Analysis, Digital Analytics Softwares, Tableau, Tax Processing, invoice processing, Order to Cash, Analysis, Mathematical Skills, Leadership and Management Skills, Microsoft Office Applications, AWS, Azure API, software development lifecycle, Customer Service Oriented, Customer Service Oriented, Javascript, HTML / CSS / Javascript, E Commerce, ASP.NET, Slack, PHP, MySql, HTML, CSS, Ruby on Rails, rspec, Dynamics 365 CE or Dynamics CRM, HTML / CSS / Javascript, Dynamics 365 Plugins and workflows, PostgreSQL SQL Language, JavaScript/TypeScript, My sql, Golang, Java, NodeJS, AngularJS, React JS, AWS Amazon Web Services, SAP and other Accounting Software/Applications, PMP, Project Management and Coordination skills, E Commerce, Resource planning, Node JS, Javascript, AWS ECS, Python, Event Sourcing, NoSQL, TypeScript, digital creative, HTML / CSS / Javascript, Photoshop, illustrator, Dreamweaver, Graphic Design, Shopify, AJAX, PHP, SCSS, HTML / CSS / Javascript, Javascript, LESS, SASS, KnockOutJS, Angular, AJAX, Photoshop, GIT, ReactJs, SAP, SAP, Other Accounting Applications/Software, PHP, ecommerce, SAP, Symfony, Magento, SAP, SAP, Payroll / Compensation & Benefits, timekeeping, Recruitment, Payroll / Compensation & Benefits, Accounts Receivable Management, Accounts Payable, Auditing of Accounts, Accounting and administration, Experience working in a diverse international environment, Sales, Negotiating on the Sale, Inventory Management, Warehouse Operations, Sales / CRM, Salesforce.com, Marketing, Java, Angular JS, RESTful API, modeling, revit, auto cad, archicad, sketchup, building rules, Photoshop, Completed at least 2 years of college, Strong familiarity with the internet and MS Office applications, Internet, Completed at least 2 years of college, Strong familiarity with the internet and MS Office applications, Internet, MS Office Applications, MS Office Applications, Completed at least 2 years of college, Basic Web Navigation Skills, Strong familiarity with the internet and MS Office applications, At least 2 years call center experience, High school graduates with 1 year of customer service experience are welcome to apply, Basic Web Navigation Skills, Internet, MS Office Applications, Basic Web Navigation Skills, Basic Web Navigation Skills, AWS Amazon Web Services, Azure, Ecommerce system, SAP, Accounting and administration, Accounting Management, Accounting Services, Basic Web Navigation Skills, Computer Literacy, Litigations, Labor relations, Corporate Law, Drafting, Vendor Management, Purchasing, Procurement, facilities, Admin, Peza, ISO, Workforce Management, Forecasting, Scheduling, Customer Service Oriented, Computer, Microsoft Office Applications, Software Development, Cloud Management, DevOps, AWS Amazon Web Services, Azure, Google Cloud, Order Management, Order to Cash, Purchase Order Processing, Adobe Photoshop, Java, JavaScipt, VXML, XML, Software Design, OOP, Channel Account Management, Communication Skills, Treasury, Cash Management, Credit & Collection, Accounts Receivable, Customer Service Oriented, Basic Web Navigation Skills, Business Development, Sales, Telemarketing, Market Research, Lead Generation, Cold Calling, SEO experience is a plus, HubSpot, LinkedIn, LinkedIn Paid Campaigns, Pitching, Blog Promotion, Website content Writing, Basic Web Navigation Skills, Basic Web Navigation Skills, MS Dynamics 365 Customization, Maintenance Management, Basic Web Navigation Skills, Basic Web Navigation Skills, Basic Web Navigation Skills, Basic Web Navigation Skills, Public Relations, Social Media Administration, Content Writing, Basic Web Navigation Skills, Basic Web Navigation Skills, Basic Web Navigation Skills, Basic Web Navigation Skills, Nursing, Administration / Management, Customer Service Oriented, Customer Service Oriented, Customer Service Oriented, Finance Strategy and Planning, Finance & Accounts, Excellent English communication skills, Tax Accounting, Customer Service Oriented, Customer Service Oriented, Completed at least 2 years of college, Completed at least 2 years of college, Strong familiarity with the internet and MS Office applications, Strong familiarity with the internet and MS Office applications, Completed at least 2 years of college, Strong familiarity with the internet and MS Office applications, MS Office Applications, Completed at least 2 years of college, Completed at least 2 years of college, Strong familiarity with the internet and MS Office applications, Strong familiarity with the internet and MS Office applications, High school graduates with 1 year of customer service experience are welcome to apply, Customer Service Oriented, Customer Service Oriented, Customer Service Oriented, Completed at least 2 years of college, Strong familiarity with the internet and MS Office applications, Completed at least 2 years of college, MS Office Applications, Strong familiarity with the internet and MS Office applications, Completed at least 2 years of college, Completed at least 2 years of college, Strong familiarity with the internet and MS Office applications, Internet, MS Office Applications, Strong familiarity with the internet and MS Office applications, Completed at least 2 years of college, Strong familiarity with the internet and MS Office applications, Completed at least 2 years of college, Strong familiarity with the internet and MS Office applications, Completed at least 2 years of college, Strong familiarity with the internet and MS Office applications, High school graduates with 1 year of customer service experience are welcome to apply, High school graduates with 1 year of customer service experience are welcome to apply, High school graduates with 1 year of customer service experience are welcome to apply, Zoho, Email Marketing, Social Media Management, CRM, Completed at least 2 years of college, Completed at least 2 years of college, Completed at least 2 years of college, Strong familiarity with the internet and MS Office applications, Strong familiarity with the internet and MS Office applications, Strong familiarity with the internet and MS Office applications, Maintainance Management, Manufacturing, Technical Analysis, Design Basis Requirements Preparation, Programming Microcontrollers, hh, fDaA, gnitnuoccAeA, Warehousing, Logistics Operations, Analysis, Analysis, Customer Service Oriented, Customer Service Oriented, Customer Service Oriented, Customer Service Oriented, Data Analysis, HTML / CSS / Javascript, PHP, MySQL SAP, Net.exe, Laravel Framework, Data Entry, Industrial Design, Furniture Design, Autocad and Drafting, Adobe Creative Suite, 3D Modeling, Collection, Credit Analytics, Design conceptualization, Web Design, Adobe Photoshop / Illustrator, Corel Draw artist, GPS Surveying, Delivery Monitoring, Microsoft Excel, Microsoft Office Applications, SQL Creation, MS Access, Computer Literacy, Internet, Computer Literacy, MS Office Applications, MS Office Applications, MS Office Applications, Internet, Internet, Internet, MS Office Applications, MS Office Applications, MS Office Applications, Customer Service, Microft Office, Customer Engagement, Unit Testing, Legal & Compliance Manager, SEC-regulated Financing, local laws, Digital marketing, Program Direction, Client Management, Analysis, Customer Service Oriented, Customer Service Oriented, Customer Service Oriented, Customer Service Oriented, Customer Service Oriented, Team Management, security platforms such SIEMs, threat sensors, NAC, Endpoint A/V, and standard network cyber securit, Linux distributions (RHEL or SUSE), SIEM platforms (Operations, Investigation, Maintenance) and either Palo Alto or Cisco ASA, Programming, code, Basic Web Navigation Skills, Basic Web Navigation Skills, Basic Web Navigation Skills, Basic Web Navigation Skills, Budget Management, Basic Web Navigation Skills, Profit & Loss for Trade Books, Basic Web Navigation Skills, Manufacturing, turn around and breakdown management, Planning and Scheduling, Workflow Management, AWS Certified Developer, Microsoft Certified Solutions Associate, Google Professional Cloud Architect, Analysis and Reporting, Communication Skills, Training Module Content Writing, ILT Development, Researching on and Selecting of Materials, Research and Organizational Skills, Payroll / Compensation & Benefits, timekeeping, Labor relations, People Management, Policy Creation and Management, Customer Service Oriented, Photography, Adobe Photoshop, Multimedia Applications, complaint management, Quality Management, Experienced with HTML, XML, CSS, Java, JQuery, Ajax, and JavaScript, Proven expertise or experience with database such as MS SQL and MS Azure server, Computer Skills, SQL, Business Intelligence, Completed at least 2 years of college, Completed at least 2 years of college, Completed at least 2 years of college, Strong familiarity with the internet and MS Office applications, Strong familiarity with the internet and MS Office applications, Strong familiarity with the internet and MS Office applications, High school graduates with 1 year of customer service experience are welcome to apply, Internet, Completed at least 2 years of college, Completed at least 2 years of college, Strong familiarity with the internet and MS Office applications, Strong familiarity with the internet and MS Office applications, MS Office Applications, High school graduates with 1 year of customer service experience are welcome to apply, Call Center, Fresh graduates of Tourism courses are welcome to apply, High school graduates with 1 year of customer service experience are welcome to apply, Computer, Analysis, Basic Web Navigation Skills, Familiarity With Server Logs, Technical Background, Databases Familiarity, Trade Asset Efficiency, Business Development, Operational Efficiency, Sales Achievement, Strategic Management, Auditing, Disbursement Vouchers, Payroll / Compensation & Benefits, Payroll Tax, Tax Accounting, Accounts Receivable, Accounts Payable, Customer Service Oriented, Solid Works, SolidWorks, Photoshop, IllustratorCs, Auto Cad, AutoCAD, 3D Modeling, Customer Service Oriented, Customer Service Oriented, XML, Software Design, OOP, ETL, Data Visualization, Python, ssis, R, Scala, SQL, Engineering Mechanics, Auto Cad, microsoft word, Coordination, People Management, experience in SAP, Purchase Order/ Invoice Processing, Tax preparation, Salesforce, Salesforce Apex, Salesforce Lightning, Mulesoft API, Integration with other Systems, Salesforce CRM, Salesforce APIs, Completed at least 2 years of college, Completed at least 2 years of college, Strong familiarity with the internet and MS Office applications, Strong familiarity with the internet and MS Office applications, MS Office Applications, High school graduates with 1 year of customer service experience are welcome to apply, Completed at least 2 years of college, Internet, Internet, MS Office Applications, MS Office Applications, Strong familiarity with the internet and MS Office applications, At least 2 years call center experience, Customer Service, Customer Service, Salesforce, Salesforce CRM, Strong familiarity with the internet and MS Office applications, Completed at least 2 years of college, Completed at least 2 years of college, Strong familiarity with the internet and MS Office applications, Completed at least 2 years of college, Strong familiarity with the internet and MS Office applications, High school graduates with 1 year of customer service experience are welcome to apply, Completed at least 2 years of college, Completed at least 2 years of college, Completed at least 2 years of college, Strong familiarity with the internet and MS Office applications, Strong familiarity with the internet and MS Office applications, Strong familiarity with the internet and MS Office applications, High school graduates with 1 year of customer service experience are welcome to apply, High school graduates with 1 year of customer service experience are welcome to apply, At least 2 years call center experience, Completed at least 2 years of college, Strong familiarity with the internet and MS Office applications, Completed at least 2 years of college, Completed at least 2 years of college, Completed at least 2 years of college, Completed at least 2 years of college, MS Office Applications, Strong familiarity with the internet and MS Office applications, Strong familiarity with the internet and MS Office applications, Strong familiarity with the internet and MS Office applications, Strong familiarity with the internet and MS Office applications, Customer Service, igh school graduates with 1 year of customer service experience are welcome to apply, igh school graduates with 1 year of customer service experience are welcome to apply, igh school graduates with 1 year of customer service experience are welcome to apply, At least 2 years call center experience, Basic English communication skills, Strong familiarity with the internet and MS Office applications, Previous customer service experience is a plus, but it is not really a requirement, Fluency in Chinese - Mandarin both spoken and written., MS Office Applications, Customer Service Experience, MS Office Applications, Customer Service, Knows how to operate photocopier, Content Writing, WEB Designing, Programming, Incident Management, splunk, Magento 2, Magento, PHP, NetSuite, Warehouse Management, FMCG Food Industry, ASP.NET, SQL Developer, ADO.NET, Computer Literacy, MS Office Applications, Completed at least 2 years of college, Internet, MS Office Applications, Strong familiarity with the internet and MS Office applications, High school graduates with 1 year of customer service experience are welcome to apply, Strong familiarity with the internet and MS Office applications, Fluency in Chinese - Mandarin both spoken and written., Familiarity with Traditional and Simplified Mandarin is an advantage. Traditional Mandarin is more p, Completed at least 2 years of college, Completed at least 2 years of college, Completed at least 2 years of college, Strong familiarity with the internet and MS Office applications, Strong familiarity with the internet and MS Office applications, Strong familiarity with the internet and MS Office applications, At least 2 years call center experience, High school graduates with 1 year of customer service experience are welcome to apply, High school graduates with 1 year of customer service experience are welcome to apply, Mandarin Speaking, Order Management, B2B SaaS, JavaScipt,, JavaScript Databases, AngularJS, CSS, HTML / CSS / Javascript, SQL Developer, Windows Server, JavaScipt, CSS, HTML / CSS / Javascript, Java Developer, Android Development, Android SDKs, API Development / Integration, Design Application, TROUBLE SHOOTING, MS Office Skills, POS Payments, Selenium, Automation, Testing, Regression, Functional, Integration testing, Microsoft Office Applications, Microsoft Office Applications, Microsoft Office Applications, Microsoft Office Applications, Microsoft Office Applications, Microsoft Office Applications, Marketing, Sales, B2B SaaS, Analysis, Maintenance Management, Maintenance & Repair Services, DevOps, AWS Amazon Web Services, Azure API, Kubernetes, lambda, Serverless, Golang, Python, C, Rust, CI/CD Tools Working with, Cloud Services, Labor Laws, OSH, DOLE Comoliance, Supply Chain Logistics, Material Management, Financial Management, People Management, Client Management, Bookkeeping, Annual Preparation of Financial Statement and Tax Return for Australian clients, Experience in an Australian Accounting Firm, Adobe Creative Suite, Web or Mobile UI design with HTML+CSS, 3D Modelling, Video post-production including animation, Australian Taxation, Australian Accounting Skills, Management skills, Tax reporting, BIR Compliance, Financial Statement Preparation, Accounting Services, auditing skills, English Competent (verbal & written), SAP, Salesforce, Salesforce Apex, Salesforce VisualForce, MS Office Application, Computer Literacy, Computer Literacy, Computer Literacy, MS Office Applications, Computer Literacy, MS Office Applications, Computer Literacy, Fluency In Korean (As Native Speaker), MS Office Applications, Computer Literacy, Computer Literacy, Computer Literacy, Computer Literacy, Computer Literacy, Presentation Skills, Public Speaking, MYSQL Queries, PostgreSQL Conventions, Java Developer, Spring Boot, GIT, MS Office Literate, Procurement, Python, Redshift, Postgres, MySql, Wordpress, Blog sites, Wordpress, HTML / CSS / Javascript, Blog sites, Outbound calls, outbound sales, Lead Generation, B2B eCommerce, Digital Advertising, PPC Management, Google AdWords, Google Analytics, Email Marketing, Social Media Marketing, jira, Trello Boards, Slack, Demandware Developer, Salesforce, salesforce commerce cloud, Apex Data Loader and Integrations, Salesforce Apex, Salesforce VisualForce, GIT, JENKINS, Slack, MS Office Applications, Internet, Internet, MS Office Application, Internet, Internet, Internet, MS Office Applications, Internet, Internet, Internet, Internet, MS Office Applications, MS Office Applications, Internet, MS Office Applications, Internet, MS Office Applications, Internet, MS Office Applications, Internet, Planning & Design, Broadcast, Journalism, Lead Generation, Data Mining, Sales, Outbound Campaigns, Communication Skills, Typing Skills, Telemarketing, Sales / CRM, Outbound Campaigns, Organizational Business Process, Computer Literacy, E Commerce, Online Retail and/or Catalog Retailer, Internet, MS Office Applications, Nihongo Speaking, Internet, MS Office Applications, Internet, Internet, Mandaring Speaking, Internet, Mandaring Speaking, Internet, Android (Java), Javascript, Software Development, Android Applications, Android Studio, Salesforce Commerce, Demandware Developer, Salesforce Apex, Salesforce VisualForce, Salesforce, Computer, Internet And Social Media Savvy, Computer Literacy, Accounting, Computer Literacy, Good English communication skills, Good English communication skills, Computers Literacy, Good English communication skills, BPO Tech, Good English communication skills, Computer Literacy, B2B Sales, Internet, MS Office Applications, Internet, MS Office Applications, Internet, Internet, MS Office Applications, Internet, MS Office Applications, Analysis Skills, Analysis Skills, Content Writing, Tools and Technologies, Software, Adobe Creative Suite, Analysis Skills, Analysis Skills, Adaptability, Multi-tasking skills, Troubleshooting Technical Issues, Adaptability, Multi-tasking skills, Troubleshooting Technical Issues, Internet, MS Office Appliations, Adaptability, Multi-tasking skills, Troubleshooting Technical Issues, Customer Oriented, Internet, MS Office Applications, Adaptability, Multi-tasking skills, Troubleshooting Technical Issues, Internet, MS Office Applications, Adaptability, Multi-tasking skills, Troubleshooting Technical Issues, Adaptability, Multi-tasking skills, Troubleshooting Technical Issues, Computer Literacy, Maintenance Management, Mechanical Engineering, Google Sheets, MS Excel, MS Power BI, SQL, Analysis, outbound sales, CRM, administrative skills, Typing Skills, Technical Support, Technical Support, Customer Service Orientation, Customer Oriented, Typing Skills, Customer Service Orientation, Customer Oriented, Administrative Support, Customer Oriented, Customer Relationship Management, Analysis Skills, Analysis Skills, Analysis Skills, Analysis Skills, Adaptability, Multi-tasking skills, Troubleshooting Technical Issues, Adaptability, Multi-tasking skills, Troubleshooting Technical Issues, Adaptability, Multi-tasking skills, Troubleshooting Technical Issues, demand planning, Forecasting, Supply Chain Analytics, japanese language proficiency, Supply Chain, Android Development, IOS, Xamarin, Mobile Application Development, Human resources, Legal Drafting, Labor relations, Administrative Work, Customer Service, Analysis, Batching, Mapping, Testing, Documentation of processes and procedures, Programming / Writing Code, Design Solution, SAP Business ByDesign, Conflict Resolution Strategy, Sales Administration, CCNA Routing and Switching, SQL, Windows Server, QuickBooks, Healthcare Services, Analysis Skills, Analysis Skills, Analysis Skills, Analysis Skills, Analysis Skills, Analysis Skills, Analysis Skills, Analysis Skills, Inventory Management, Processing Government Permits, Material Management, Analysis Skills, Analysis Skills, Analysis Skills, Analysis Skills, Financial Statement Preparation, Selenium, Web Testing, Automated Testing, Analysis Skills, Analysis Skills, Analysis Skills, Analysis Skills, Negotiation Skills, Positive Thinking, team building, Human resources, Labor relations, Startups, Typing speed, Mergers and Acquisitions M&A, Capital Markets, Contract Management, Corporate Secretarial, Government Procurement, Due Diligence, Corporate Law, Regulatory Compliance & Monitoring, Legal and Tax Information, Legal Advice, Computer Literacy, Analysis Skills, Analysis Skills, Analysis Skills, Analysis Skills, C#, ASP.NET, MVC, razor pages, blazor, GIT, Team foundation server, Javascript, TypeScript, React JS, SQL, Entity Framework, Big Query, Google Cloud, ETL, Inventory Control and Warehousing Management, Warehouse Operations, Financial Risk Taking, Analysis Skills, Analysis Skills, Analysis Skills, Analysis Skills, French Language, German language, Content Writing, E-Commerce Marketing, Content Writing, E-Commerce Marketing, Labor relations, Legal Contracts and Agreements, Preparing Pleadings, Motions and Manifestation, Memoranda and other Legal Documents, Programming Languages, HTML / CSS / Javascript, PHP Java, MySQL Server, Software Development, Selenium, Java, Recruiting, Sourcing, Clinical Experience, Computer Literacy, Leadership, Project Management, People Management, Relationship Building, Accounting Management, Negotiation Skill, Strategic Staffing, Cost Management, Presentation Skill, Business Systems Skill Environment, Health And Safety Product Knowledge, Analysis Skills, Analysis Skills, Analysis Skills, Analysis Skills, Knowledge on Data Privacy Act, Sales, Negotiations, Market Analysis, Digital Advertising, Strategic Management, Basic Web Navigation Skills, Basic Web Navigation Skills, Technical Support, planning, Customer Service, Learning and Development, PowerBI, SQL, R Language, Tax and Compliance, Budget and Planning, Process Improvement, hospitality management, Barista, Handling Customer, Analysis and Reporting, SAP, planning, Forecasting, Capacity Planning, Labor relations, Employee Relations, Data Analysis, Web Application Development, Web Application Development, Android Development, React Native, React JS, Laravel Framework, excel/word/powerpoint, Python, c/c++, Supervising, Leadership Skills, Basic Computer Skills, Property related Law, Legal Contracts, Law, Programming C# HTML PHP, JavaScipt, Oracle Database, MS SQL Database Developer, Labor relations, Startups, Contract Management, Adobe Creative Suite, Laravel Framework, React Native, Vue.Js, React.js, Negotiation Skills, Analytical Skills, Field Marketing, Financial accounting, controls and processes, IFRS system, Clinical Experience, Computer Literacy, Programming / Writing Code, PHP, Laravel Framework, Tech savvy, Listening, Programming, Coding Skills, Symfony, Laravel Framework, PHP, React JS, React Native, IT, Office 365, Infrastructure, Analytics / Research, Data Analysis, Wordpress, PHP, Server Side Programming, Laravel Framework, Selenium, Austomated Testing, Property related Law, Contract Laws, Legal Contracts, Microsoft Office, Driving Skills, Programming, Coding, Testing, Design, Analysis, Analysis, SAP, Service Desk, Management, Escalations, Project Management skills, ERP, Zoho CRM, Technical Support, Customer Relations, Data Management, Supply Chain Management, NetSuite, Customer Service, Layout, Report Writing, Benefits Administration, Recruitment, Salary Review, Data Entry, Microsoft Office Applications, MS Ofiice, Data Entry, Ms Offic, Communication Skills, Data Entry, MS Office Skills, Data Entry, MS Office Skills, Data Entry, Digital Communication, Digital Advertising, SAP Business, Installation & Configuration of Computer & Peripherals, Design Solution, Designing Solution, Preventive Maintenance, Troubleshooting Technical Issues, Troubleshooting of Servers and Network, Preventive Maintenance, Troubleshooting Technical Issues, Troubleshooting of Servers and Network, Installation & Configuration of Computer & Peripherals, Installation and Configuration, Analysis, System Support and Maintenance, System Testing, Completed at least 2 years of college in any business, Internet savvy and knowledge of MS Office applications, Previous sales or customer service experience is a plus, SAP, MS Office Applications, Analysis, Encoding Data and Documents, Design, Product Demos, Scheduling, Good administrative skills, Problem Analysis, Web Application Development, Python, c/c++, Computer Literacy, Microsoft Excel, Procurement, Data Analysis, Post Sales Support, Customer Relationship Management, Tech savvy, SAAS Application, Analysis, Speed-typing, Data Entry, Analytical Skills, Design Basis Requirements Preparation, Program Flow, Analysis, Program Flow, Medical Affairs, Government Affairs, Policy, Analysis, Program Flow, Creative Direction / Directing, Design, Presentation, Analysis, photography and videography, Design, Editing Skill, Product and Service Oriented, Branding, Customer Service, Spanish Bilingual, microsoft windows, LAN/ WAN Networking, IT/Computer - Hardware, Antivirus and Firewall, Proxy Server, PC Systems, Database Management (DBM), Cyber security, VPN, SUN, Agresso, Unit4Timesheet, Project Management and Coordination skills, Value Engineering, Negotiation Skills, Customer Experience Improvement, Sales, Post Sales Support, Customer Relationship Management, Tech savvy, SAAS Application, Risk Management,Project Management, Microsoft Office Applications, Systems Programming, Cross-platform Development, Modern Programming Languages, Agile Methodologies, MS Office Skills, Microsoft office excel, MS Office and Report Writing, Accounting and administration, Basic Computer Skills, Recruitment, Basic Computer Skills, Recruitment, Encoding, Great Design Aesthetics, Negotiating, Graphic Design, Web Design, Basic Computer Skills, Adobe Photoshop, Adobe Illustrator, Adobe XD, C#, ASP.NET, MSSQL, JavaScipt, MVC, Creative, Design, Communication Skills, Social Media Marketing, Technical Skill, Software Applications, ERP, Accounts Payable, Design, Analysis, Photography, Programming, Branding, Branding Strategy & Planning, Data Analysis, High School diploma or equivalent required., Quality Assurance, Strong knowledge of Quality Methodology (COPC, Six Sigma, LEAN). Master black belt/ black belt certi, Web Navigation Skills, Regulatory Affairs, Ethical Pharmaceutical, Regional Regulatory Affairs, Channel Account Management, Communication Skills, Analysis, Kaizen, Project Planning and Management, Kaizen, Reporting and Analysis, Planning Skills, Training Employees / Stakeholders, Planning Skills, Mechanics, Technical Automotive, Production, Analysis, System Support and Maintenance, System Testing, Sales, Sales Management, Sales Strategy, New Product Development, Forecasting, Brand Management, Marketing Planning, Transcribing from a headset, Microsoft & Photoshop, Microsoft & Photoshop, Treasury Bills, Payroll / Compensation & Benefits, MSSQL, My sql, Linux Environment, Software Development, VBNET, PHP, Java, Oracle, MSSQL, VBNET, PHP, Android Development, JavaScipt, XML, Java, Basic Occupational Safety and Health, SOPs, Halal Meat Processing, AutoCAD, ISO, Halal Meat Processing, Hazard Analysis, Hazard Analysis, Halal Meat Processing, ISO, SOPs, ISO, Hazard Analysis, Halal Meat Processing, SOPs, planning, innovation, Python, HTML / CSS / Javascript, React JS, TSR, CSR, Sales, Labor relations, Law, clinic management, Car Maintenance, Employee Engagement, Bookkeeping, Check Processing, Labor relations, Law, Programming, Design, Analysis, Data Analysis, Selenium, Scripting, MS Office Skills, Data Entry, Adobe XD, Adobe Photoshop, Adobe Illustrator, Manual Testing, bug documentation, ASP.NET, JQuery, MSSQL, Javascript, HTML, C#.NET, Labor relations, Law, Computer Literate, Computer Literacy, Analysis, Payroll, Microsoft Excel, Payroll / Compensation & Benefits, Accounting, Taxation, Accounts Payable, Budget Management, Reconciliation, Graphic Design And Layouting, Adobe Illustrator, Adobe Photoshop, Adobe Premiere Pro, Adobe After Effects, Document control, Sales Administration, Sales / CRM, Marketing Consulting, Recruitment, Sourcing, Talent Acquisition / Recruitment, Customer Service and Call Center, Customer Service Oriented, Sales, Client Management, Lead Generation, Recruitment, Shopify, PHP, Javascript, HTML5 & CSS3, Wordpress, Web Banner Ad Design, Digital marketing, Social Media Management, Social Media Display Ads, Event Management, Lead Generation, Graphic Design, Adobe Illustrator, Adobe Photoshop, Content Creation, Market Research, Communication Skills, .Net developer, Fraud Management, Microsoft Office & Quickbooks, Basic Occupational Safety and Health, Basic and Advanced Life Support, First Aid Training, Accounting, human resource, System Administration, System Maintenance, Labor relations, Driver, Manual Testing, Technical Controls, English as a Second Language (ESL), Troubleshooting, Financial Accounting, Sales, Sales, Customer Service, Video Editing, Video Compression, Video Effects, Video, Adobe Illustrator, Photoshop, Graphic Design And Layouting, Content Creation, Social Media Administration, Event Management, Lead Generation, Customer Service, Bank Accounts, Compliance, Verint, NICE, Avaya, Aspect Telephony, Voice Recording, Underwriting of credit, Commercial Bank, Research, Remedial Actions for Incidents, Customer Service, Research, Remedial Actions for Incidents, Customer Service, Research, Remedial Actions for Incidents, Customer Service and Call Center, Liquid, Oracle, JQuery, Microsoft Office & Quickbooks, Javascript, HTML, CSS, AJAX, JSON, React JS, Analysis, Accounting Management, DOM, Competitive Analysis, Requirements Analysis, Accounts Receivable, Bank reconciliation, Billing and Invoicing, Collections, Age Receivables, Currency Movement, Online Banking, Analysis Report, Microsoft Excel/Word/Powerpoint, PPS, Billing and Collections, Bank reconciliation, fixed asset, Price analysis, Accounts Receivable Management, Research, Remedial Actions for Incidents, Compensation and Benefits, Statutory Reporting, Statutory Compliance HR, Retirement Benefits, Health Insurance, Life Insurance, Oracle, NEXIDIA Configuration, Voice Recording Platform Administration, Voice Recording Platform Configuration, NICE Configuration, NICE Administration, Network Administration, Troubleshooting, Basic Occupational Safety and Health, Market Analysis, Marketing Planning, Forecasting Market Movements, Brand Management, New Product Development, Troubleshooting Technical Issues, with exposure in Subcon, MS Excel, MS ppt, MS Word, Inventory Management, Analysis, Procurement, Purchasing, Computer, Filing and Documentation, Human resources, MOSFET, Microsoft Office & Quickbooks, Microsoft Excel, Human resources, Driving Skills, Business Development, CRM, Business Development, Data Analytics, Database, Customer Service, Web Designer/Development, Programming, Seo, UI/UX, Project Management, MS Project, Project Management Concepts, Technical Support, Communication Skills, Microsoft Office Applications, PHP, MySql, AJAX.NET, CSR, Bookkeeping, Microsoft Office Applications, Presentation Skills, Presentation Skills, SAP, ElasticSearch, VPN, Technical / Functional Training, Microsoft Office Applications, Microsoft Office, Marketing, schematic diagram, problem solving, Business Analysis, Change Management, Pre sales, Product Demos, Research and Development, Sales, SAP, Microsoft Office Applications, Microsoft Excel, SAP, Inventory, Microsoft Office, Microsoft Office Applications, Microsoft Applications, Data Entry, Microsoft Office Applications, Data Entry, Microsoft Office Applications, Analysis and Reporting, Project Implementation, Design & Estimation, Electronic Security System, Computer Handling, MS Office Literate, Nutrition Care, counseling, Network, Systems, Security, MS Office, Computer Literate, Accounting, Operations and Maintenance, Huge Area Surveying, Microsoft Office & Quickbooks, NetSuite, Ability to perform statistical analysis on large amounts of data and provide market reports, Ability to acquire and analyze market, MUD, tax and other data pertinent to the acquisition, Maintenance, Yield Calculations, Graphic Design And Layouting, Adobe Illustrator, Adobe Photoshop, Adobe Premiere Pro, Adobe After Effects, Multimedia, photography and videography, Awareness of Checkpoint, Digital Strategy, Performance Marketing, Driving Skills with license, administrative skills, Content Writing, Business Correspondence, Proofreading, Analysis, Lead Generation, Sales, Customer Service, Customer Service, Banking, Compensation & Benefits, timekeeping, Employee Relations, Microsoft Office Applications, SAP, SAP, Microsoft Office Applications, Reporting and Analysis, Report Generation, excel/word/powerpoint, Computer Literacy, Customer Service, Banking, Driving Skills with license, Driving Skills with license, Photography, Excel Power, Computer Literacy, Customer Service, MS Office Programs, MS Office Literate, MS Office and Report Writing, Surface Mount Technology SMT, Facilities Management, Google Applications, Reliability Analysis, Reliability Testing, Google Applications, Adobe Illustrator, Adobe Photoshop / Illustrator, Google Applications, TROUBLE SHOOTING, Business Analysis, System Analysis, Test Automation Software, Testing, Software Testing, Java Developer, Unix Administration, SQL, Scripting, Data Entry, Microsoft Office Applications, SAP, Driving Skills with license, SAP, Driving Skills with license, SAP, Driving Skills with license, SAP, Computer, Microsoft Office Applications, SAP, Computer, Microsoft Office Applications, SAP, Computer, Microsoft Office Applications, SAP, Computer, Microsoft Office Applications, SAP, Driving Skills with license, SAP, Driving Skills with license, Forklifts, Computer, SAP, Forklifts, Computer, SAP, Forklifts, Computer, SAP, SAP, SAP Application Administrator, Data Entry, Microsoft Office Applications, Web Application Development, Interviewing, Recruitment, Talent Acquisition / Recruitment, Sourcing, Marketing, Sales, Sales Growth, React JS, HTML / CSS / Javascript, Angular, PHP, GIT, JIRA Agile, Can Read and Interpret Construction Plan, Analysis and Reporting, Oracle, UnixLinux, MySQL Server, MYSQL Queries, Java, Analysis and Reporting, Cost Analysis, MS Office Literate, Heavy Equipment Maintenance, Machine Troubleshooting, Basic Analytical Skills, Recruitment, Customer Service Oriented, SAP, Microsoft, Management, SAP, Microsoft Office & Quickbooks, excel/word/powerpoint, QuickBooks, Quality Assurance, Microsoft Office Applications, Microsoft Office Applications, Quality Assurance Standards, Quality Control and Assurance, System Analysis, Technical Analysis, Labor relations, Employee Relations, Labor relations, Employee Relations, Payroll Tax, Payroll / Compensation & Benefits, MS Office Literate, pleadings, Digital, Microsoft Office Applications, PIVOT APPLICATION, Microft Office Applications, SAP Data Migration, Record Management, Sales, Sales, Business Development, SAAS Application, Telemarketing, Customer Experience Improvement, Sales, Post Sales Support, Customer Relationship Management, Tech savvy, SAAS Application, Manual Testing, bug documentation, Customer Experience Improvement, Sales, Post Sales Support, Customer Relationship Management, Tech savvy, SAAS Application, Customer Experience Improvement, Sales, Post Sales Support, Customer Relationship Management, Tech savvy, SAAS Application, Analysis, Teachable, Programming, Analysis and Reporting, Analysis, Programming / Writing Code, Encoding Data and Documents, TSR, Sales, CSR, Microsoft Office & Quickbooks, Network Security Vulnerabilities, Network Security Threats, Network Security Tools, Data Protection, Data Protection Law, Teaching, Presentation, MS Office Skills, With basic knowledge in accounting, MS Office Literate, Customer Experience Improvement, Sales, Post Sales Support, Customer Relationship Management, Tech savvy, SAAS Application, Minitab, R, Python, SQL, excel/word/powerpoint, Statistical Software, Computer Literate, Java, Spring Framework, Hibernate Framework, SQL database, Financial Modelling, Advanced usage of Oracle and Excel., Strong analytical and planning skills, exceptional communication and presentation skills, Can manage time effectively and efficiently, Programming, Presentation Skills, Critical Thinking, Electrical, Customer Service, Computer Literacy, Communication Skills, Recruitment, Sourcing, Strong understanding of financial planning concepts, Coaching Skills, Manual Testing, bug documentation, Quality Assurance, Risk Assessment, Communication Skills, Computer-literate, Content Writing, MS Office, Team Management, MS Office Literate, Management Systems, Employee Relations, Labor relations, Good in Writing Skills for captions and short Articles, Computer Literacy, Sales & Marketing Banking, Sales / CRM, Customer Relationship Management, Sales & Marketing Banking, Sales / CRM, Customer Relationship Management, Numerical Analysis, Budgeting, Legal Writing, Public Speaking, problem solving, Computer literate and proficient in word processing and spreadsheet applications, Customer Service, Technical Support, Microsoft Office Applications, Analysis, Management / Strategy, Inventory Control, MySql, Python, Network security, Django, Python, Inventory Control, Machine Learning, MySql, Network security, Django, Inventory Control, My sql, Python, Network security, Machine Learning, Microsoft Office Applications, Microft Office, Workforce Planning, Computer Literacy, Typing Skills, Analysis and Reporting, Presenting / Selling New Products, Analysis, Analysis and Reporting, Analysis, Analysis, Electrical, front end development, React.js, React Native, Vuejs, Node JS, UnixLinux, Windows, Azure API, AWS Services Working with, MS Office Skills, Previous sales or customer service experience is a plus, Handy with MS Windows and other computer applications, Handy with MS Windows and other computer applications, Handy with MS Windows and other computer applications, Handy with MS Windows and other computer applications, Handy with MS Windows and other computer applications, Handy with MS Windows and other computer applications, Handy with MS Windows and other computer applications, Handy with MS Windows and other computer applications, Handy with MS Windows and other computer applications, Handy with MS Windows and other computer applications, Handy with MS Windows and other computer applications, Handy with MS Windows and other computer applications, Handy with MS Windows and other computer applications, Handy with MS Windows and other computer applications, Handy with MS Windows and other computer applications, Design, MS Office Skills, Data Entry, MS Office Skills, Data Entry, MS Office Skills, Data Entry, MS Office Skills, Data Entry, MS Office Skills, Data Entry, MS Office Skills, Data Entry, Driving Skills, Team Management, Data Analysis, Translation, Automotive, Django, Fundamental front end languages: HTML, Css & JavaScript, JavaScript frameworks such as Angular JS, React, and Amber., Proficiency in server-side languages such as Python, Ruby, Java, PHP, and .Net., Familiarity with database technology such as MySQL, Oracle and MongoDB., Python, Inventory Control, Network security, Machine Learning, Progamming Language: C#, .NET/VB.NET, Technical Skills, Risk and Compliance, Customer Service and Call Center, Inbound and Outbound Calls, Customer Service, Inbound and Outbound Calls, Customer Service, Customer Service, Customer Service, Customer Service, Exceptional English verbal and written communication skills, Handy with MS Windows and other computer applications, Exceptional English verbal and written communication skills, Handy with MS Windows and other computer applications, Exceptional English verbal and written communication skills, Exceptional English verbal and written communication skills, Handy with MS Windows and other computer applications, Handy with MS Windows and other computer applications, Exceptional English verbal and written communication skills, Handy with MS Windows and other computer applications, Exceptional English verbal and written communication skills, Handy with MS Windows and other computer applications, Handy with MS Windows and other computer applications, Previous sales or customer service experience is a plus, Previous sales or customer service experience is a plus, Exceptional English verbal and written communication skills, Completed at least 2 years of college, Exceptional English verbal and written communication skills with typing speed of 40 WPM, 3 years or more of sales experience, Completed at least 2 years of college, Exceptional English verbal and written communication skills with typing speed of 40 WPM, 3 years or more of sales experience, Experience in SFDC and Other CRM platform is an advantage, Exceptional English verbal and written communication skills, Handy with MS Windows and other computer applications, japanese language proficiency, Customer Service and Call Center, Technical Support, Microft Office, Search Engine Optimization SEO, Paid Media, Design, Writing, Management, Web development, Shopify, iOS Environment, Software Development, Web development, Mobile Development, Linux, AWS, Scripting Language, DevOps Technologies, Customer Service, Customer Service, Analysis, Power Point, Presentation, Customer Service, Exceptional English verbal and written communication skills, Research Skills, Teaching Skills, Computer Literate, Excellent Classroom Management Skills, Computer Literacy, Programming, Customer Service, ElasticSearch, VPN, Analysis Studio, Maintenance Management of Company Vehicles, Knowledge on business permits, Purchasing, Sales Administration, excel/word/powerpoint, sales report, Micrsoft Office, Sales, Sales, Training and Development, Project Management Concepts, Customer Service, Microsoft Office Applications, Adobe Suite, PC Systems, MAC Applications, Chinese Speaking, Exceptional English verbal and written communication skills, Handy with MS Windows and other computer applications, 6 months customer service experience for less than 2 years college, Exceptional English verbal and written communication skills, Handy with MS Windows and other computer applications, Exceptional English verbal and written communication skills, Technical aptitude to troubleshoot computer peripheral products & support customer service inquiries, 3 years or more of sales experience, typing speed of 40 WPM, Exceptional English verbal and written communication skills, Technical aptitude to troubleshoot computer peripheral products &support customer service inquiries, Technical aptitude to troubleshoot computer peripheral products &support customer service inquiries, Exceptional English verbal and written communication skills, Exceptional English verbal and written communication skills, Handy with MS Windows and other computer applications, Handy with MS Windows and other computer applications, Exceptional English verbal and written communication skills, Exceptional English verbal and written communication skills, Handy with MS Windows and other computer applications, Handy with MS Windows and other computer applications, Spanish, Customer Service, MS Office Literate, 6 months customer service experience for less than 2 years college, Exceptional English verbal and written communication skills, Exceptional English verbal and written communication skills, Handy with MS Windows and other computer applications, Exceptional English verbal and written communication skills, Exceptional English verbal and written communication skills, Handy with MS Windows and other computer applications, Handy with MS Windows and other computer applications, Computer Literate, Selenium, Java, Selenium, Microsoft Office Applications, Microsoft Office Applications, 6 months customer service experience for less than 2 years college, Exceptional English verbal and written communication skills, Exceptional English verbal and written communication skills, Handy with MS Windows and other computer applications, Exceptional English verbal and written communication skills, Handy with MS Windows and other computer applications, 3 years or more of sales experience, Exceptional English verbal and written communication skills with typing speed of 40 WPM, Experience in SFDC and Other CRM platform is an advantage, Exceptional English verbal and written communication skills, Handy with MS Windows and other computer applications, Handy with MS Windows and other computer applications, Exceptional English verbal and written communication skills, Exceptional English verbal and written communication skills, Handy with MS Windows and other computer applications, Exceptional English verbal and written communication skills, Handy with MS Windows and other computer applications, Bilingual in English and Chinese, Exceptional English verbal and written communication skills, Technical aptitude to troubleshoot computer peripheral products and support general inquiries, Customer Service, excel/word/powerpoint, Administrative Management, Administrative Work, 6 months customer service experience for less than 2 years college, Exceptional English verbal and written communication skills, Handy with MS Windows and other computer applications, Exceptional English verbal and written communication skills, Exceptional English verbal and written communication skills, Exceptional English verbal and written communication skills with typing speed of 40 WPM, Handy with MS Windows and other computer applications, Handy with MS Windows and other computer applications, 3 years or more of sales experience, Experience in SFDC and Other CRM platform is an advantage, Exceptional English verbal and written communication skills, Exceptional English verbal and written communication skills, Handy with MS Windows and other computer applications, Handy with MS Windows and other computer applications, Exceptional English verbal and written communication skills, Handy with MS Windows and other computer applications, Exceptional English verbal and written communication skills, Handy with MS Windows and other computer applications, Exceptional English verbal and written communication skills, Exceptional English verbal and written communication skills, Handy with MS Windows and other computer applications, Handy with MS Windows and other computer applications, Microsoft Applications, Marketing, Sales, Customer Service experience for less than 2 years college, Exceptional English verbal and written communication skills, Exceptional English verbal and written communication skills, Handy with MS Windows and other computer applications, Experience in SFDC and Other CRM platform is an advantage, 3 years or more of sales experience, Exceptional English verbal and written communication skills with typing speed of 40 WPM, Exceptional English verbal and written communication skills, Handy with MS Windows and other computer applications, Exceptional English verbal and written communication skills, Exceptional English verbal and written communication skills, Handy with MS Windows and other computer applications, Handy with MS Windows and other computer applications, Graphic Design And Layouting, Adobe Illustrator, Adobe Photoshop, Adobe Premiere Pro, Adobe After Effects, Cost Accounting, Foreign Country Support, Social Media Advertising, SEO Analytics, MS Excel, Bilingual in English and Chinese, Exceptional English verbal and written, Handy with MS Windows and other computer applications, Workforce Planning, 1-Year GDS Experience (Sabre, Worldspan, Etc.) With Customer Service-Oriented Skill, 1-Year GDS Experience (Sabre, Worldspan, Etc.) With Customer Service-Oriented Skill, 1-Year GDS Experience (Sabre, Worldspan, Etc.) With Customer Service-Oriented Skill, 1-Year GDS Experience (Sabre, Worldspan, Etc.) With Customer Service-Oriented Skill, React Native development, Understanding of functional programming and React Hooks, Knowledge in testing using Jest, React Native Testing Library, React Test Renderer, Javascript ES6, Typescript / Flow, Redux / Redux Saga, Git and Github, Can translate design to CSS and reusable components, Technical Aptitude To Troubleshoot Computer Peripheral Products & Support Customer Service Inquiry, 6 months customer service experience for less than 2 years college, Exceptional English verbal and written communication skills, Handy with MS Windows and other computer applications, Exceptional English verbal and written communication skills with typing speed of 40 WPM, 3 years or more of sales experience, Experience in SFDC and Other CRM platform is an advantage, Exceptional English verbal and written communication skills, Exceptional English verbal and written communication skills, Handy with MS Windows and other computer applications, Handy with MS Windows and other computer applications, Exceptional English verbal and written communication skills, Handy with MS Windows and other computer applications, Exceptional English verbal and written communication skills, Exceptional English verbal and written communication skills, Handy with MS Windows and other computer applications, Handy with MS Windows and other computer applications, NetSuite, Purchase to order, Customer Service, Customer Service, Customer Service Oriented, React Native, RESTful Web Services, React JS, Accounting, Computer Literacy, Analysis, Auditing, 6 months customer service experience for less than 2 years college, At least Senior High School or completed 2 years in college., Exceptional English verbal and written communication skills, Handy with MS Windows and other computer applications, Exceptional English verbal and written communication skills, Exceptional English verbal and written communication skills, Handy with MS Windows and other computer applications, Handy with MS Windows and other computer applications, Exceptional English verbal and written communication skills, Exceptional English verbal and written communication skills, Handy with MS Windows and other computer applications, Handy with MS Windows and other computer applications, Exceptional English verbal and written communication skills, Handy with MS Windows and other computer applications, Bilingual in English and Chinese, Handy with MS Windows and other computer applications, Exceptional English verbal and written communication skills, Exceptional English verbal and written communication skills, Exceptional English verbal and written communication skills, Handy with MS Windows and other computer applications, Handy with MS Windows and other computer applications, Cost Accounting, SAP Business, Record Management, Microsoft Office Applications, Exceptional English verbal and written communication skills, Handy with MS Windows and other computer applications, At least Senior High School or completed 2 years in college., 6 months customer service experience for less than 2 years college, Exceptional English verbal and written communication skills, Handy with MS Windows and other computer applications, Handy with MS Windows and other computer applications, Exceptional English verbal and written communication skills, Completed at least 2 years of college, Exceptional English verbal and written communication skills with typing speed of 40 WPM, 3 years or more of sales experience, Experience in SFDC and Other CRM platform is an advantage, Exceptional English verbal and written communication skills, Exceptional English verbal and written communication skills, Handy with MS Windows and other computer applications, Handy with MS Windows and other computer applications, Computer Literate, Microsoft Office Applications, QuickBooks, SAP, Xero Accounting Software, Microsoft Excel, Microsoft Word, ACCOUNTING SYSTEMS, QuickBooks, SAP, Xero Accounting Software, Microsoft Excel, Microsoft Word, ACCOUNTING SYSTEMS, Microsoft Office Applications, accounting fundamentals, Payroll / Compensation & Benefits, timekeeping, Government regulations(SSS, PHIC, Pag-big, BIR), Computer literate and cooking, MS Office Literate, Communication Skills, Financial Experience, Wealth and Investment, Global Receivables, Trade and Finance, Accounts Payable, Accounting Management, Report Generation, Reporting and Analytics, Reporting and Analysis, Analysis, Human resources, HRIS software, Communication Skills, Copywriting, Journal Write ups Writing, Communication Channels, Interview Skills, Recruitment, Recruitment Performance Analysis, Git and Github, Can translate design to CSS and reusable components, SWIFT, ObjectiveC, Xcode, Social Media Administration, Social Media Marketing, Social Media Management, Social Media Advertising, Microsoft Office Applications, Engineering, system development, Customer Service and Call Center, QuickBooks, SAP, Xero Accounting Software, Microsoft Excel, Microsoft Word, ACCOUNTING SYSTEMS, QuickBooks, SAP, Xero Accounting Software, Microsoft Excel, Microsoft Word, ACCOUNTING SYSTEMS, extensive sales experience, Presentation Skills, Prospecting Skills, Social Media Advertising, People Management, Analysis, Driving Skills, MS Office Literate, Sales Administration, excel/word/powerpoint, sales report, Employee Relations, Payroll, Java Developer, 6 months customer service experience for less than 2 years college, Exceptional English verbal and written communication skills, Handy with MS Windows and other computer applications, 6 months customer service experience for less than 2 years college, Exceptional English verbal and written communication skills, Handy with MS Windows and other computer applications, Exceptional English verbal and written communication skills, Handy with MS Windows and other computer applications, Handy with MS Windows and other computer applications, Exceptional English verbal and written communication skills, Exceptional English verbal and written communication skills, Handy with MS Windows and other computer applications, Handy with MS Windows and other computer applications, Exceptional English verbal and written communication skills, Exceptional English verbal and written communication skills, Exceptional English verbal and written communication skills, Handy with MS Windows and other computer applications, Handy with MS Windows and other computer applications, Exceptional English verbal and written communication skills, Exceptional English verbal and written communication skills, Handy with MS Windows and other computer applications, Handy with MS Windows and other computer applications, Handy with MS Windows and other computer applications, Exceptional English verbal and written communication skills, Exceptional English verbal and written communication skills with typing speed of 40 WPM, 3 years or more of sales experience, xperience in SFDC and Other CRM platform is an advantage, Exceptional English verbal and written communication skills, Handy with MS Windows and other computer applications, Accounting, At least Senior High School or completed 2 years in college., 6 months customer service experience for less than 2 years college, Exceptional English verbal and written communication skills, Handy with MS Windows and other computer applications, 6 months customer service experience for less than 2 years college, Exceptional English verbal and written communication skills, Handy with MS Windows and other computer applications, Exceptional English verbal and written communication skills, Handy with MS Windows and other computer applications, Public Relations, Content Writing, Social Media Administration, Exceptional English verbal and written communication skills, Exceptional English verbal and written communication skills, Handy with MS Windows and other computer applications, Handy with MS Windows and other computer applications, Exceptional English verbal and written communication skills, Exceptional English verbal and written communication skills, Handy with MS Windows and other computer applications, Handy with MS Windows and other computer applications, Exceptional English verbal and written communication skills, Handy with MS Windows and other computer applications, Exceptional English verbal and written communication skills, Handy with MS Windows and other computer applications, Encoding Data and Documents, Phlebotomy, Swabbing, Inventory Accounting, Computer Literate, MS Office Skills, Basic Computer Skills, Google Sheets, Customer Service, Customer Service and Call Center, Legal Writing, Public Speaking, problem solving, Analysis, Data Analysis, Sales, Exceptional English verbal and written communication skills, Handy with MS Windows and other computer applications, Exceptional English verbal and written communication skills, Exceptional English verbal and written communication skills, Handy with MS Windows and other computer applications, Handy with MS Windows and other computer applications, Bilingual in English and Chinese, Exceptional English verbal and written communication skills, Handy with MS Windows and other computer applications, Exceptional English verbal and written communication skills, Exceptional English verbal and written communication skills, Handy with MS Windows and other computer applications, Handy with MS Windows and other computer applications, Exceptional English verbal and written communication skills, Exceptional English verbal and written communication skills, Handy with MS Windows and other computer applications, Handy with MS Windows and other computer applications, Exceptional English verbal and written communication skills, Handy with MS Windows and other computer applications, At least Senior High School or completed 2 years in college., 6 months customer service experience for less than 2 years college, Exceptional English verbal and written communication skills, Handy with MS Windows and other computer applications, At least Senior High School or completed 2 years in college., 6 months customer service experience for less than 2 years college, Exceptional English verbal and written communication skills, Handy with MS Windows and other computer applications, Programming C# HTML PHP, Programming Languages, MySql, Javascript, TCP/IP Networking, Web Security, Penetration Testing, cloud technology, Team Management, Keen to Details, Leadership and Management Skills, Team Management, Keen to Details, Leadership and Management Skills, Exceptional English verbal and written communication skills, Exceptional English verbal and written communication skills, Handy with MS Windows and other computer applications, Handy with MS Windows and other computer applications, Bilingual in English and Chinese, Exceptional English verbal and written communication skills, Handy with MS Windows and other computer applications, Exceptional English verbal and written communication skills, Exceptional English verbal and written communication skills, Handy with MS Windows and other computer applications, Handy with MS Windows and other computer applications, Exceptional English verbal and written communication skills, Handy with MS Windows and other computer applications, Handy with MS Windows and other computer applications, Exceptional English verbal and written communication skills, Completed at least 2 years of college, Exceptional English verbal and written communication skills with typing speed of 40 WPM, 3 years or more of sales experience, Experience in SFDC and Other CRM platform is an advantage, At least Senior High School or completed 2 years in college., 6 months customer service experience for less than 2 years college, Exceptional English verbal and written communication skills, Handy with MS Windows and other computer applications, Handy with MS Windows and other computer applications, Exceptional English verbal and written communication skills, 6 months customer service experience for less than 2 years college, At least Senior High School or completed 2 years in college., Customer Service, Technological Skills, Technological Skills, Technical Intelligence, Sourcing, Recruitment, Database Administration, SAP Security, Cloud, Azure Administration, Design, Exceptional English verbal and written communication skills, Handy with MS Windows and other computer applications, Exceptional English verbal and written communication skills, Handy with MS Windows and other computer applications, Handy with MS Windows and other computer applications, Exceptional English verbal and written communication skills, Exceptional English verbal and written communication skills, Handy with MS Windows and other computer applications, Sales, Sales Management, Sales Strategy, Bilingual in English and Chinese, Exceptional English verbal and written communication skills, Handy with MS Windows and other computer applications, Exceptional English verbal and written communication skills, Handy with MS Windows and other computer applications, Handy with MS Windows and other computer applications, Exceptional English verbal and written communication skills, Handy with MS Windows and other computer applications, Exceptional English verbal and written communication skills, Exceptional English verbal and written communication skills, Handy with MS Windows and other computer applications, Handy with MS Windows and other computer applications, Handy with MS Windows and other computer applications, Handy with MS Windows and other computer applications, Data Analysis, Content Creation, Content Development, Marketing, Sales & Marketing Banking, Sales / CRM, Finance Strategy and Planning, MS Office Literate, 6 months customer service experience for less than 2 years college, Exceptional English verbal and written communication skills, Handy with MS Windows and other computer applications, Handy with MS Windows and other computer applications, Handy with MS Windows and other computer applications, Exceptional English verbal and written communication skills, Exceptional English verbal and written communication skills, Exceptional English verbal and written communication skills, Exceptional English verbal and written communication skills, Handy with MS Windows and other computer applications, Handy with MS Windows and other computer applications, SAP, Xero Accounting Software, QuickBooks, Microsoft Office & Quickbooks, Computer Literacy, Sales, Customer Service, Handy with MS Windows and other computer applications, Exceptional English verbal and written communication skills, Handy with MS Windows and other computer applications, Exceptional English verbal and written communication skills, Handy with MS Windows and other computer applications, Exceptional English verbal and written communication skills, Handy with MS Windows and other computer applications, Exceptional English verbal and written communication skills, Handy with MS Windows and other computer applications, At least Senior High School or completed 2 years in college., 6 months customer service experience for less than 2 years college, Bilingual in English and Chinese, Exceptional English verbal and written communication skills, Computer Literacy, Typing Skills, Recruitment, Data Analysis, Calendar Management, Writing Business Requirement Document, Data Entry Management, Inbox Management, Research and Development, Google Applications, English communication skills, 6 months customer service experience for less than 2 years college, Exceptional English verbal and written communication skills, Handy with MS Windows and other computer applications, Bilingual in English and Chinese, Exceptional English verbal and written communication skills, Handy with MS Windows and other computer applications, Upselling, Customer Service and Call Center, Sales, Business communication, Client Engagement, ACTIVE LISTENING, Sales Presentations / Demos, Social Selling, Business communication, Client Engagement, ACTIVE LISTENING, Conflict Management & Resolution, Sales Presentations / Demos, Social Selling, Management, At least Senior High School or completed 2 years in college., 6 months customer service experience for less than 2 years college, Exceptional English verbal and written communication skills, Handy with MS Windows and other computer applications, Exceptional English verbal and written communication skills, Exceptional English verbal and written communication skills, Handy with MS Windows and other computer applications, Handy with MS Windows and other computer applications, Completed at least 2 years of college, Exceptional English verbal and written communication skills with typing speed of 40 WPM, 3 years or more of sales experience, Experience in SFDC and Other CRM platform is an advantage, Exceptional English verbal and written communication skills, Handy with MS Windows and other computer applications, Exceptional English verbal and written communication skills, Exceptional English verbal and written communication skills, Exceptional English verbal and written communication skills, Exceptional English verbal and written communication skills, Handy with MS Windows and other computer applications, Handy with MS Windows and other computer applications, Handy with MS Windows and other computer applications, MS Office, 6 months customer service experience for less than 2 years college, Exceptional English verbal and written communication skills, Handy with MS Windows and other computer applications, Exceptional English verbal and written communication skills, Handy with MS Windows and other computer applications, Exceptional English verbal and written communication skills, Handy with MS Windows and other computer applications, Exceptional English verbal and written communication skills, Handy with MS Windows and other computer applications, Handy with MS Windows and other computer applications, Exceptional English verbal and written communication skills, Exceptional English verbal and written communication skills, Handy with MS Windows and other computer applications, Handy with MS Windows and other computer applications, Exceptional English verbal and written communication skills, Bilingual in English and Chinese, Exceptional English verbal and written communication skills, Exceptional English verbal and written communication skills, Handy with MS Windows and other computer applications, Handy with MS Windows and other computer applications, Exceptional English verbal and written communication skills, Handy with MS Windows and other computer applications, Exceptional English verbal and written communication skills, Handy with MS Windows and other computer applications, 6 months customer service experience for less than 2 years college, Exceptional English verbal and written communication skills with typing speed of 40 WPM, 3 years or more of sales experience, Experience in SFDC and Other CRM platform is an advantage, Exceptional English verbal and written communication skills, Exceptional English verbal and written communication skills, Handy with MS Windows and other computer applications, Handy with MS Windows and other computer applications, Record Management, AngularJS, Bootstrap, Java, Spring Framework, Payroll Processing, Bilingual in English and Chinese, Exceptional English verbal and written communication skills, Handy with MS Windows and other computer applications, Exceptional English verbal and written communication skills, Handy with MS Windows and other computer applications, Adobe Photoshop, Exceptional English verbal and written communication skills, Handy with MS Windows and other computer applications, Website Design, Exceptional English verbal and written communication skills, Handy with MS Windows and other computer applications, At least Senior High School or completed 2 years in college., 6 months customer service experience for less than 2 years college, Exceptional English verbal and written communication skills, Graphic Design, Web Designer/Development, Adobe Photoshop, mechanical, Driving Skills with license, Advance Driving, mechanical, defensive driving, Technical Automotive, Electrical, Preferably with 1-year customer service experience for less than 2 years in college, Handy with MS Windows and other computer applications, Bilingual in English and Chinese, Exceptional English verbal and written communication skills, Handy with MS Windows and other computer applications, Handy with MS Windows and other computer applications, Exceptional English verbal and written communication skills, Exceptional English verbal and written communication skills, Handy with MS Windows and other computer applications, Handy with MS Windows and other computer applications, Exceptional English verbal and written communication skills, Preferably with 1-year customer service experience for less than 2 years in college, Driving, Logistics, Distribution, Delivery, Customer Experience Improvement, Sales, Post Sales Support, Customer Relationship Management, Tech savvy, SAAS Application, Exceptional English verbal and written communication skills, Handy with MS Windows and other computer applications, Technical aptitude to troubleshoot computer peripheral products & support customer service inquiry, Exceptional English verbal and written communication skills, Handy with MS Windows and other computer applications, Exceptional English verbal and written communication skills with typing speed of 40 WPM, 3 years or more of sales experience, Experience in SFDC and Other CRM platform is an advantage, Exceptional English verbal and written communication skills, Handy with MS Windows and other computer applications, Handy with MS Windows and other computer applications, Exceptional English verbal and written communication skills, Communication Skills, Analysis of Financial Statements, Exceptional English verbal and written communication skills, Handy with MS Windows and other computer applications, Exceptional English verbal and written communication skills, Handy with MS Windows and other computer applications, Exceptional English verbal and written communication skills, Handy with MS Windows and other computer applications, Marketing Analysis, Trading Brokerage, Stock Management, Exceptional English verbal and written communication skills, Handy with MS Windows and other computer applications, Previous sales or customer service experience is a plus, Preferably with 1-year customer service experience for less than 2 years in college, Exceptional English verbal and written communication skills, Handy with MS Windows and other computer applications, Handy with MS Windows and other computer applications, Exceptional English verbal and written communication skills, Preferably with 1-year customer service experience for less than 2 years in college, Customer Experience Improvement, Sales, Post Sales Support, Customer Relationship Management, Tech savvy, SAAS Application, Content Handling, Account Management, Tax Accounting, Financial reports, Customer Experience Improvement, Sales, Post Sales Support, Customer Relationship Management, Tech savvy, SAAS Application, Upselling, Cross Selling, Customer Service and Call Center, Sales, Report Generation, MS Office Skills, Analytics / Research, Sales, Basic Computer Skills, Recruitment, Oracle, Mandarin, SQL Commands, SSRS, ssis, Bilingual in English and Chinese, Exceptional English verbal and written communication skills, Handy with MS Windows and other computer applications, Upselling, Cross Selling, Customer Service and Call Center, Sales, Strong computer skills, Strong customer service skills, Excellent oral and written communication skills, SAP Application Administrator, Preferably with 1-year customer service experience for less than 2 years in college, Exceptional English verbal and written communication skills, Handy with MS Windows and other computer applications, Exceptional English verbal and written communication skills, Handy with MS Windows and other computer applications, Bilingual in English and Korean, Exceptional English verbal and written communication skills, Handy with MS Windows and other computer applications, Exceptional English verbal and written communication skills, Handy with MS Windows and other computer applications, Previous sales or customer service experience is a plus, Exceptional English verbal and written communication skills, Handy with MS Windows and other computer applications, Exceptional English verbal and written communication skills, Handy with MS Windows and other computer applications, Exceptional English verbal and written communication skills, Exceptional English verbal and written communication skills, Handy with MS Windows and other computer applications, Handy with MS Windows and other computer applications, HR, Driving Skills with license, HTML, Evolve, Transaction Monitoring and Investigation, Preferably with 1-year customer service experience for less than 2 years in college, Exceptional English verbal and written communication skills, Handy with MS Windows and other computer applications, Bilingual in English and Chinese, Exceptional English verbal and written communication skills, Handy with MS Windows and other computer applications, Exceptional English verbal and written communication skills, Handy with MS Windows and other computer applications, Exceptional English verbal and written communication skills, Handy with MS Windows and other computer applications, Previous sales or customer service experience is a plus, Team Lead experience, dotnet, Team Lead, Java, Presentation Skills, Business System Skills, Quality, Medical Coding, Preferably with 1-year customer service experience for less than 2 years in college, Exceptional English verbal and written communication skills, Handy with MS Windows and other computer applications, Handy with MS Windows and other computer applications, Exceptional English verbal and written communication skills, Preferably with 1-year customer service experience for less than 2 years in college, Exceptional English verbal and written communication skills, Handy with MS Windows and other computer applications, Exceptional English verbal and written communication skills, Handy with MS Windows and other computer applications, Handy with MS Windows and other computer applications, Exceptional English verbal and written communication skills, Handy with MS Windows and other computer applications, Exceptional English verbal and written communication skills, Exceptional English verbal and written communication skills, Handy with MS Windows and other computer applications, Handy with MS Windows and other computer applications, Exceptional English verbal and written communication skills, Exceptional English verbal and written communication skills, Exceptional English verbal and written communication skills, Handy with MS Windows and other computer applications, Handy with MS Windows and other computer applications, Mandarin, Exceptional English verbal and written communication skills with typing speed of 40 WPM, Bilingual in English and Chinese, Exceptional English verbal and written communication skills, Handy with MS Windows and other computer applications, Exceptional English verbal and written communication skills, Handy with MS Windows and other computer applications, Familiar in using computers, Workforce Management, Workforce Management, People Management, People Management, Reporting and Analytics, Technical Support, Computer Literate, proficient in ms office, Exceptional English verbal and written communication skills, Handy with MS Windows and other computer applications, Exceptional English verbal and written communication skills, Handy with MS Windows and other computer applications, Handy with MS Windows and other computer applications, Exceptional English verbal and written communication skills, Preferably with 1-year customer service experience for less than 2 years in college, Exceptional English verbal and written communication skills, Handy with MS Windows and other computer applications, Preferably with 1-year customer service experience for less than 2 years in college, Exceptional English verbal and written communication skills, Handy with MS Windows and other computer applications, Claims and Collections in BPO Healthcare, Analysis, Medical Coding, Gmail, Clinical Experience, Training Delivery, Teaching Skills, Gmail, Must be computer literate, proficient in ms office, Critical thinking, Advance Mechanic, inter personal skills, Server Security Administration, VPNs, Routers, Exceptional English verbal and written communication skills, Handy with MS Windows and other computer applications, Exceptional English verbal and written communication skills, Handy with MS Windows and other computer applications, Exceptional English verbal and written communication skills, Handy with MS Windows and other computer applications, Handy with MS Windows and other computer applications, Exceptional English verbal and written communication skills, Exceptional English verbal and written communication skills, Handy with MS Windows and other computer applications, Exceptional English verbal and written communication skills with typing speed of 40 WPM, Preferably with 1-year customer service experience for less than 2 years in college, Exceptional English verbal and written communication skills, Handy with MS Windows and other computer applications, Handy with MS Windows and other computer applications, Exceptional English verbal and written communication skills, Preferably with 1-year customer service experience for less than 2 years in college, Exceptional English verbal and written communication skills, Handy with MS Windows and other computer applications, Handy with MS Windows and other computer applications, Exceptional English verbal and written communication skills, Exceptional English verbal and written communication skills, Handy with MS Windows and other computer applications, Handy with MS Windows and other computer applications, Exceptional English verbal and written communication skills, Sales and Marketing Services experience but not required, willing to be trained, Bilingual in English and Chinese, Exceptional English verbal and written communication skills, Handy with MS Windows and other computer applications, Customer Experience Improvement, Sales, Post Sales Support, Customer Relationship Management, Tech savvy, SAAS Application, Billing and Collections, Analysis, Geniisys or Genweb, Strong technical competence in Object-Oriented Programming (OOP), First Aids, Microsoft Office Skills, Analytical Skills, Marketing Skills, Presentation Skills, Management skills, Microsoft Office Applications, CRM Tools, Call Center Management, Customer Service and Call Center, Technical Support, Troubleshooting Technical Issues, VPN, Linux OS, Windows OS, Mac OS X, Graphic Design And Layouting, Video Editing, Gmail, Whatsapp, Recruitment, Sales, Presentation Skills, Technical Skills, Technical Skills, Presentation Skills, Sales, Marketing, Marketing, n/a, n/a, n/a, Business Analysis, Preferably with 1-year customer service experience for less than 2 years in college, Exceptional English verbal and written communication skills, Handy with MS Windows and other computer applications, Handy with MS Windows and other computer applications, Exceptional English verbal and written communication skills, Preferably with 1-year customer service experience for less than 2 years in college, Exceptional English verbal and written communication skills, Handy with MS Windows and other computer applications, Handy with MS Windows and other computer applications, Exceptional English verbal and written communication skills, Handy with MS Windows and other computer applications, Handy with MS Windows and other computer applications, Exceptional English verbal and written communication skills, Exceptional English verbal and written communication skills, Handy with MS Windows and other computer applications, Exceptional English verbal and written communication skills, Handy with MS Windows and other computer applications, Handy with MS Windows and other computer applications, Exceptional English verbal and written communication skills, Technical Skills, Recruitment, Sales, Troubleshooting, Exceptional English verbal and written communication skills, Handy with MS Windows and other computer applications, Handy with MS Windows and other computer applications, Exceptional English verbal and written communication skills, Genweb or Geniisys, Digital know-how, Data Presentation Layer, Analysis, People Management, Leadership Development, Leadership Skills, Digital know-how, Data Presentation Layer, Analysis, People Management, Leadership Development, Leadership Skills, Digital know-how, Data Presentation Layer, Analysis, People Management, Leadership Development, Leadership Skills, Digital know-how, Data Presentation Layer, Analysis, People Management, Leadership Development, Leadership Skills, Digital know-how, Data Presentation Layer, Analysis, People Management, Leadership Development, Leadership Skills, Digital know-how, Data Presentation Layer, Analysis, People Management, Leadership Development, Leadership Skills, Digital know-how, Data Presentation Layer, Analysis, People Management, Leadership Development, Leadership Skills, Digital know-how, Data Presentation Layer, Analysis, People Management, Leadership Development, Leadership Skills, Digital know-how, Data Presentation Layer, Analysis, People Management, Leadership Development, Leadership Skills, Digital know-how, Data Presentation Layer, Analysis, People Management, Leadership Development, Leadership Skills, Salesforce, Microsoft Office Applications, Medical Coding, Sales, Managerial Skills, MSP, Technical Skill, Product Management, Service Management, Marketing Analysis, Marketing Campaign Analytics, Marketing Communications, Digital marketing, Email Marketing, Social Media Marketing, Content Marketing, Preferably with 1-year customer service experience for less than 2 years in college, Exceptional English verbal and written communication skills, Handy with MS Windows and other computer applications, Handy with MS Windows and other computer applications, Exceptional English verbal and written communication skills, Preferably with 1-year customer service experience for less than 2 years in college, Exceptional English verbal and written communication skills, Handy with MS Windows and other computer applications, Exceptional English verbal and written communication skills with typing speed of 40 WPM, Handy with MS Windows and other computer applications, Exceptional English verbal and written communication skills, Exceptional English verbal and written communication skills, Handy with MS Windows and other computer applications, Exceptional English verbal and written communication skills, Handy with MS Windows and other computer applications, Handy with MS Windows and other computer applications, Exceptional English verbal and written communication skills, Travel/Tourism Management graduates require no BPO experience, High School level must have at least 1-year BPO experience and 6 months for 2-years college level, 1-year GDS experience (Sabre, Worldspan, etc.) preferred but not required, Exceptional English verbal and written communication skills, Handy with MS Windows and other computer applications, Microsoft Office Applications, Customer Service, Client Relationship Management, client retention, Technical Skill, MSP, Digital marketing, Content Marketing, Email Marketing, Social Media Marketing, Marketing Campaign Analytics, Data Analysis, Welding, Analysis, Analysis, n/a, Exceptional English verbal and written communication skills with typing speed of 40 WPM, 3 years or more of sales experience, Microsoft Office Applications, Healthcare Management, Nursing, Training and Development, Labor relations, Law, SEO Analytics, paid search, Mobile Development, React Native, Negotiation Skills, Analytical Skills, Field Marketing, Microsoft Office Applications, People Management, Training, Recruitment, Management, People Development, Travel/Tourism Management graduates require no BPO experience, High School level must have at least 1-year BPO experience and 6 months for 2-years college level, 1-year GDS experience (Sabre, Worldspan, etc.) preferred but not required, Exceptional English verbal and written communication skills, Exceptional English verbal and written communication skills, Handy with MS Windows and other computer applications, Exceptional English verbal and written communication skills, Handy with MS Windows and other computer applications, Handy with MS Windows and other computer applications, Exceptional English verbal and written communication skills, Exceptional English verbal and written communication skills, Handy with MS Windows and other computer applications, Previous sales or customer service experience is a plus, Exceptional English verbal and written communication skills, Handy with MS Windows and other computer applications, Exceptional English verbal and written communication skills with typing speed of 40 WPM, 3 years or more of sales experience, Experience in SFDC and Other CRM platform is an advantage, Migration, Data Warehousing, MS Office Skills, Financial Modeling, Presentation Skills, Knowledge in using SAP, ERP, and other Analaytic Tools, Budget Planning & Cost Control, Budget Forecasting, React Native, Mobile Development, Mobile Application Development, Software Engineering, Redux, React.js, TypeScript, Software Engineering, Node.js, React.js, NodeJS, AWS/EC2/ELB/S3/DynamoDB, Python, AWS/EC2/ELB/S3/DynamoDB, Django, Postgres, willing to be trained, MS Office Literate, Zoom, Microsoft Word, Microsoft Excel, CRM Tools, MS Office Programs, Microsoft Office & Quickbooks, Customer Service and Call Center, Technical Support, Recruitment, General Accounting, Microsoft Word, Brand Management, SAS/STAT, Completed at least 2 years of college, Exceptional English verbal and written communication skills with typing speed of 40 WPM, Exceptional English verbal and written communication skills, Handy with MS Windows and other computer applications, Completed at least 2 years of college, Exceptional English verbal and written communication skills with typing speed of 40 WPM, Experience in SFDC and Other CRM platform is an advantage, 3 years or more of sales experience, Exceptional English verbal and written communication skills, Handy with MS Windows and other computer applications, Exceptional English verbal and written communication skills, Handy with MS Windows and other computer applications, Exceptional English verbal and written communication skills, Handy with MS Windows and other computer applications, Travel/Tourism Management graduates require no BPO experience, 1-year GDS experience (Sabre, Worldspan, etc.) preferred but not required, High School level must have at least 1-year BPO experience and 6 months for 2-years college level, Sales, Sales, Data Management, SAS, SQL, Python, Tableau, Sales, Korean Language Proficiency, Customer Management, Typing speed of at least 35 words per minute, Exceptional English verbal and written communication skills, Handy with MS Windows and other computer applications, TeleTech At Home, Exceptional English verbal and written communication skills, Working experience as a business development Representative, sales executive or a relevant, Proven working experience as a business development manager, sales executive or a relevant role, Programming, Data Analysis, Data Visualization, Must have an experience in software product selling account management, Reporting and Analysis, Must have a solid working knowledge of Business Intelligence concepts, Has a strong experience in Business Process Automation, Has a strong understanding of business processes and operations, Program and Project Management skills, Sales, Sales Management, Sales Strategy, Visual Basic, SAS, SQL, Knowledge of Project Management, Analysis, Knowledgeable in Robotics Process Automation (RPA), Strong client account management experience, Has experience in business process transformation, Experience in handling and organizing the data for use in reports, spreadsheets, graphs, Understanding of Business Process Management and Robotic Process Automation (RPA) is a plus., Programming and coding experience is a plus, Proven experience as a Chief Finance Officer, Experience in a senior management position, Strong financial and accounting background, including an understanding of profit and loss, Experience with corporate governance, Experience with budget management, public accounting, and cash flow, experience in DevOps, preferably on AWS platform specifically on CodePipeline, CodeCommit, Codebuild, experience in setting up infrastructure components like server instances in AWS and other cloud, experience in practicing CI/CD Continuous Integration / Continous Deployment, Ability to coordinate with an extended design team. Will be required to ensure that the design, Practical experience working in an Agile/SCRUM development environment, An understanding of what it means to wear different hats in a small, dynamic team environment, Demonstrated experience in Javascript, CSS3, HTML5, XML, Jquery, Javascript Framework VueJS, experience working with data preferably AI related, Experience with machine learning models and algorithms is a plus, IT experience, has business acumen, Experience in Domain analysis and design Web server configuration and administration, Web Security, Preferrably with background from a web development agency with experience handling multiple brand, n/a, People Management, Management, People Development, Training, Recruitment, High Computer Skills, Micrsoft Office, Business Acumen, cad, Microsoft Excel and Powerpoint, Microsoft Excel, Adobe Flash, Sales, managing, High Computer Skills, MS Office Programs, MS Office Skills, design programs, Social Media Understanding, Digital marketing, Programming - java, C#, PHP, Presentation Skills, Technical Writing Skills, Management / Strategy, Analysis and Reporting, Data Management - SQL Server, Technical Photoghraphy Skills, Technical Photoghraphy Skills, MS Office Programs, Wordpress, Programming, HTML / CSS / Javascript, Programming / Writing Code, PHP, Laravel Framework and other frameworks, MS Office Programs, Wordpress, Programming, HTML / CSS / Javascript, PHP, Laravel Framework and other frameworks, Network Engineering, Accounting, Finance, Quality Assurance, Decision Analysis, Microsoft Office Applications, Data Analysis, End to End Transaction, Sales Acumen, Sales Acumen, Technical Writing, Payroll / Compensation & Benefits, Process Design, Payroll Testing, Process transition, Automation, Continuous Improvement, Computer Literacy, Reporting and Analysis, Accounting, Payroll / Compensation & Benefits, Process Design, Reporting and Analysis, Network Transmission, Automation, Payroll Testing, Prepress, Printing Press, Product Visualization, 3D Packshots, Programming, Microsoft Office, Motion graphics, Copywriting, Upselling, System Audit, commercial acumen, Customs brokerage, Human Resources HR, Tariff Classification, IT, Oracle, IBM Streams, SAP, IT, excel/word/powerpoint, Treasury Management, Writing, Communication Skills, Quality Assurance, Automation Testing with Selenium, Automation, Maintenance Management, Technical Skill, Project Management and Coordination skills, Project Planning and Management, Project Management, SEO/SEM, e-Learning, experience as HR generalist, HR administrator or other HR position with minimal experience, Content Management, Reporting and Analysis, Desktop Procedures, Process Automation, Presentation, Project Management, Continuous Improvement, Experience in conducting events is a plus, React.js or ReactJS, Print Production, Project Management, Photoshop, HTML5, CSS, JavaScript and IA, MBA, Javascript, Linux Engineer, Experience with talent management initiatives and performance management, Database Administration, System Administration, Linux OS, SQL, ETL Development, Java J2EE, J2EE Architect, Springboot, Spring Framework, Customer Service, Financial Analysis, People Management, Lead Generation, Lead Prospecting, Recruitment, closing sales, Appointment Setting, Social Media Marketing, Digital Communication, Sales Management, Customer Service, Presentation Skills, Attention to Detail, My sql, Python, Java, C++, Scala, LinuxUNIX, Oracle Database, Node JS, React Native, API Development, Node JS, React JS, MS Office Programs, Sales, Sales Management, Sales Strategy, willing to undergo licensing training exa,, sales experienced, Sales, Sales Management, Sales Strategy, Recruitment Efficiency, Exceptional English verbal and written communication skills, Handy with MS Windows and other computer applications, Handy with MS Windows and other computer applications, Exceptional English verbal and written communication skills, Travel/Tourism Management graduates require no BPO experience, 1-year GDS experience (Sabre, Worldspan, etc.) preferred but not required, High School level must have at least 1-year BPO experience and 6 months for 2-years college level, Exceptional English verbal and written communication skills, Handy with MS Windows and other computer applications, Previous sales or customer service experience is a plus, Completed at least 2 years of college, Exceptional English verbal and written communication skills, Handy with MS Windows and other computer applications, Exceptional English verbal and written communication skills, Handy with MS Windows and other computer applications, Exceptional English verbal and written communication skills, Exceptional English verbal and written communication skills, Handy with MS Windows and other computer applications, Handy with MS Windows and other computer applications, Exceptional English verbal and written communication skills with typing speed of 40 WPM, Experience in SFDC and Other CRM platform is an advantage, Exceptional English verbal and written communication skills, Exceptional English verbal and written communication skills, Handy with MS Windows and other computer applications, Handy with MS Windows and other computer applications, Sales Presentations, Sales Strategy, Marketing Communications Planning, Microsoft Office Applications, Communication Skills, Sales Presentations, Sales Strategy, Marketing Communications Planning, Microsoft Office Applications, Communication Skills, Speed-typing, Data Entry, Customer Experience Improvement, Sales, Post Sales Support, Customer Relationship Management, Tech savvy, SAAS Application, Data Analytics, Service Desk, Software Engineering, Manual Testing, Software Quality Assurance, Automation Testing with Selenium, Writing Skills, Writing Skills, BPO experience, SALES/UPSELLING ON A BPO SETUP, Selenium, Java, Digital know-how, Data Presentation Layer, Analysis, People Management, Leadership Development, Leadership Skills, Presenting / Selling New Products, Profiling, Microsoft Office Applications, Writing Emails, Customer Relationship Management, Programming / Writing Code, Sales, Adobe Illustrator, Adobe Creative Suite, Trade Marketing, Data Analysis, Design Applications using OP-AMP, Gmail, Whatsapp, Zoom, MS Office Programs, Managerial Skills, Digital marketing, Video Editing, Graphic Design And Layouting, Digital marketing, Video Editing, Graphic Design And Layouting, Food Safety Procedure (ISO, HACCP, HALAL, GMP), Upselling, Cross Selling, Customer Service and Call Center, Sales, Analysis, Selenium, Java, ElasticSearch, VPN, Negotiation Skills, Analytical Skills, Field Marketing, Previous sales or customer service experience is a plus, Completed at least 2 years of college, Exceptional English verbal and written communication skills, Travel/Tourism Management graduates require no BPO experience, 1-year GDS experience (Sabre, Worldspan, etc.) preferred but not required, High School level must have at least 1-year BPO experience and 6 months for 2-years college level, Exceptional English verbal and written communication skills, Handy with MS Windows and other computer applications, Video Conferencing, Exceptional English verbal and written communication skills, Exceptional English verbal and written communication skills, Handy with MS Windows and other computer applications, Handy with MS Windows and other computer applications, Exceptional English verbal and written communication skills with typing speed of 40 WPM, Exceptional English verbal and written communication skills, Handy with MS Windows and other computer applications, Handy with MS Windows and other computer applications, Exceptional English verbal and written communication skills, Taxation, Government Statutories, Training, Employee Engagement, Recruitment, Talent Acquisition / Recruitment, Network Preventive Maintenance, Design Applications using OP-AMP, CCNA Routing and Switching, Resource planning, Sales, Analysis, Upselling, Versed in offshore installation methodology, innovation, Supervising and Coaching Others, Offshore installation methodology, Audits & assessing process-driven quality systems, Audits & assessing process-driven quality systems, Audits & assessing process-driven quality systems, Support for Desktops, Active Directory Domain Services, Network Troubleshooting, Critical thinking, Advance Mechanic, inter personal skills, MECHANICAL TROUBLE SHOOTING, MECHANICAL REPAIR, Leadership and Management Skills, Exceptional English verbal and written communication skills, Handy with MS Windows and other computer applications, Travel/Tourism Management graduates require no BPO experience, 1-year GDS experience (Sabre, Worldspan, etc.) preferred but not required, High School level must have at least 1-year BPO experience and 6 months for 2-years college level, Exceptional English verbal and written communication skills, Handy with MS Windows and other computer applications, Exceptional English verbal and written communication skills, Handy with MS Windows and other computer applications, Salesforce Lightning, Salesforce, Leadership Skills, Financial Planning, Customer Acquisition, Mobile Technologies, General Ledger Posting, Financial Reporting, Communication Skills, Communication Skills, desktop support, Troubleshooting Technical Issues, Presentation Skills, Social Media Marketing, Microsoft Office Applications, PHP, HTML / CSS / Javascript, Php Object Oriented Method, Sales and Marketing in both Digital and Traditional platforms, HTML / CSS / Javascript, Adobe Photoshop, Web Design, Analysis, Selenium, Java, Selenium, Java, Program Direction, Auditing, Telesales, Sales, Sales / CRM, Sales & Marketing Banking, Financial Analysis, Computer Literacy, Sales, Sales Management, Sales Strategy, Sales Administration, Canva, Social Media Recruitment, MS Office Programs, Analysis, Financial Advisory, Financial Advisory, Leadership Skills, Microsoft Office Applications, Knowledge and experience on Agile, Scrum, Design Thinking, Big Data/Analytics, Exceptional English verbal and written communication skills, Handy with MS Windows and other computer applications, Travel/Tourism Management graduates require no BPO experience, High School level must have at least 1-year BPO experience and 6 months for 2-years college level, 1-year GDS experience (Sabre, Worldspan, etc.) preferred but not required, Exceptional English verbal and written communication skills, Handy with MS Windows and other computer applications, Exceptional English verbal and written communication skills, Handy with MS Windows and other computer applications, Analysis, Sales, Customer Engagement, Digital know-how, Data Presentation Layer, Analysis, People Management, Leadership Development, Leadership Skills, Negotiation Skills, Sales, Marketing, Customer Service and Call Center, Exceptional English verbal and written communication skills, Handy with MS Windows and other computer applications, Computer Literacy, Digital Communication, Digital Advertising, Internet Connection, Computer Literacy, Digital know-how, Data Presentation Layer, Analysis, People Management, Leadership Development, Leadership Skills, Digital know-how, Data Presentation Layer, Analysis, People Management, Leadership Development, Leadership Skills, Microsoft Office Applications, Computer Literate, proficient in ms office, Computer Literate, proficient in ms office, Nursing, Microsoft Office Applications, Application Developer, Information technology, Agile Development Methodologies, Scrum, API, AJAX.NET, TFS, Prototyping, storyboards, process flows, sitemaps, Designing graphic user interfaces, Web Design, desktop and mobile applications design, usability and UI UX testing, Data Analytics, Project Planning and Management, Customer Service and Call Center, General Accounting, Web Design, HTML / CSS / Javascript, Adobe Photoshop, Financial Analysis, Zoom, Computer Literacy, Internet Connection, MS Office Programs, Microsoft office suite, Exceptional English verbal and written communication skills, Handy with MS Windows and other computer applications, Sales, Sales Management, Sales Strategy, Presentation Skills, Financial Reporting / Record to Report, US GAAP, General Accounting, Presentation Skills, Organizing and Planning, Customer Service, Banking, Sales Presentations, Sales Strategy, Marketing Communications Planning, Microsoft Office Applications, Communication Skills, Computer-based Application, Exceptional English verbal and written communication skills, Handy with MS Windows and other computer applications, Exceptional English verbal and written communication skills, Handy with MS Windows and other computer applications, Handy with MS Windows and other computer applications, Exceptional English verbal and written communication skills, Exceptional English verbal and written communication skills, Handy with MS Windows and other computer applications, Completed at least Senior High School or 2 years of college, Preferably with 6 months BPO experience, For High School graduates, candidate must have at least 6 months experience, Exceptional English verbal and written communication skills, Completed at least Senior High School or 2 years of college, Preferably with 6 months BPO experience, For High School graduates, candidate must have at least 6 months experience, Previous sales or customer service experience is a plus, Completed at least 2 years of college, Exceptional English verbal and written communication skills, Exceptional English verbal and written communication skills, Handy with MS Windows and other computer applications, Handy with MS Windows and other computer applications, Travel/Tourism Management graduates require no BPO experience, 1-year GDS experience (Sabre, Worldspan, etc.) preferred but not required, High School level must have at least 1-year BPO experience and 6 months for 2-years college level, Travel/Tourism Management graduates require no BPO experience, 1-year GDS experience (Sabre, Worldspan, etc.) preferred but not required, High School level must have at least 1-year BPO experience and 6 months for 2-years college level, Exceptional English verbal and written communication skills, Handy with MS Windows and other computer applications, Exceptional English verbal and written communication skills, Exceptional English verbal and written communication skills, Handy with MS Windows and other computer applications, Handy with MS Windows and other computer applications, Handy with MS Windows and other computer applications, Handy with MS Windows and other computer applications, Exceptional English verbal and written communication skills, Exceptional English verbal and written communication skills, Exceptional English verbal and written communication skills, Handy with MS Windows and other computer applications, Previous sales or customer service experience is a plus, Completed at least 2 years of college, Exceptional English verbal and written communication skills, Typing speed of at least 35 words per minute, Exceptional English verbal and written communication skills, Handy with MS Windows and other computer applications, Travel/Tourism Management graduates require no BPO experience, Travel/Tourism Management graduates require no BPO experience, 1-year GDS experience (Sabre, Worldspan, etc.) preferred but not required, 1-year GDS experience (Sabre, Worldspan, etc.) preferred but not required, High School level must have at least 1-year BPO experience and 6 months for 2-years college level, High School level must have at least 1-year BPO experience and 6 months for 2-years college level, Emergency Procedures, Health Improvement, Safety, Sales, Sales Management, Sales Strategy, Sales, Communication Skills, manual driving, Payroll / Compensation & Benefits, Employee Engagement, Recruitment, Training and Development, Sales / Upselling Experience in a BPO setup, Computer Literate, Microsoft Office Skills and analyzing information on reports., HTML / CSS / Javascript, Machine Operations, Tech savvy, Analysis, Food Safety Procedure, Vaccines, Animal Handling, Negotiation Skills, Driving Skills with license, Exceptional English verbal and written communication skills, Handy with MS Windows and other computer applications, Handy with MS Windows and other computer applications, SAP Warehouse Management, MS Office Programs, Transition and release, Risk Assessment, Sales Promotion Strategizing, Coordination, Report Generation, Transportation & Logistics, Transport Network Planning, Analysis and Reporting, Scheduling, Real Time, Workforce Analytics, Workforce Planning, software testing concepts/scenarios, testing methods, test cases, test scripts, and test tools, MS Office Skills, Data Entry, Computer-based Application, Recruitment, Java, Negotiation Skills, Sales, Marketing, Organizing and Planning, Agricultural Products, Drivers Licence Restrictions: 1, 2, 3, Has knowledge with the use of android phones, Handy with MS Windows and other computer applications, Handy with MS Windows and other computer applications, Understanding of or previous experience in the automotive industry, 2+ years clinical experience in a hospital, acute care, home health / hospice, Customer Service and Call Center, Technical Support, Legal Compliance Management, General Overhauling, Human Resources HR, Warehouse Management Activities, Sales, Sales Management, Sales Strategy, Sales, Exceptional English verbal and written communication skills, Handy with MS Windows and other computer applications, Exceptional English verbal and written communication skills, Exceptional English verbal and written communication skills, Exceptional English verbal and written communication skills, Exceptional English verbal and written communication skills, Handy with MS Windows and other computer applications, Handy with MS Windows and other computer applications, Completed at least senior high school or 2 years of college - technical related courses, Or completed high school with at least 6 months of technical service experience, Exceptional English verbal and written communication skills, Handy with MS Windows and other computer applications, Handy with MS Windows and other computer applications, Exceptional English verbal and written communication skills, Completed at least senior high school or 2 years of college - technical related courses, Or completed high school with at least 6 months of technical service experience, Analysis, Exceptional English verbal and written communication skills, Handy with MS Windows and other computer applications, Travel/Tourism Management graduates require no BPO experience, 1-year GDS experience (Sabre, Worldspan, etc.) preferred but not required, High School level must have at least 1-year BPO experience and 6 months for 2-years college level, Exceptional English verbal and written communication skills, Handy with MS Windows and other computer applications, Analysis, Handy with MS Windows and other computer applications, Encoding Data and Documents, Handy with MS Windows and other computer applications, Exceptional English verbal and written communication skills, Completed at least senior high school or 2 years of college - technical related courses, Or completed high school with at least 6 months of technical service experience, Exceptional English verbal and written communication skills, Exceptional English verbal and written communication skills, Handy with MS Windows and other computer applications, Exceptional English verbal and written communication skills, Handy with MS Windows and other computer applications, Strategic Thinking, Exceptional English verbal and written communication skills, Handy with MS Windows and other computer applications, Travel/Tourism Management graduates require no BPO experience, 1-year GDS experience (Sabre, Worldspan, etc.) preferred but not required, High School level must have at least 1-year BPO experience and 6 months for 2-years college level, Completed at least 2 years of college, Exceptional English verbal and written communication skills, Handy with MS Windows and other computer applications, Sales, Sales Growth, Strategic Thinking, Sales, Sales Growth, Sales, Computer Literacy, Computer, Computer-based Application, Credit Policies & Guidelines, Credit Management, Accounts Monitoring & Reporting, Electrical, Computer, Inventory Control and Warehousing Management, Oral And Communication Skills, Sales Forecasting, Handy with MS Windows and other computer applications, Risk Assessment and Management, Documentation and Record Keeping, Business Policies and Regulations, Quality Assurance, Sales, Driving Skills with license, Typing Skills, Knowlegeable in POS Operation, Can interact with a wide variety of people, Can lead a team of 30-70 people, Electrical, Electrical Installation and Maintenance, Inventory Accounting, Business Technology, Data Processing, Trend Market Research, With at least 1 year supervisory experience in retail or related business, Auditing, Analysis of Financial Statements, Inventory Control and Warehousing Management, Accounting, Sales and Marketing, Business Policies and Regulation, Process Management, Hardware Troubleshooting, Nursing, Leadership Skills, Accounting and administration, Analysis and Reporting, Accounting Management, Accounting, Oral And Communication Skills, Analysis and Reporting, Sales and Marketing, Business Policies and Regulations, Process Management, Collection Principles, Business Policies and Regulations, Process Management, Analysis, Sales Forecasting, Analysis, Driving Skills with license, cash handling, Business Policies and Regulations, Food And Beverage Services, Computer Skills, Customer Handling, Organizing Supplies, Analytical Skills, Decision Making, Stress Management, Analytical Skills, Organizing and Planning, Decision Making, Stress Management, Wordpress Setup, Word Processing Skill, Wordpress Setup, Wordpress Setup, Database, Database, Driving, Driving Skills with license, ElasticSearch, VPN, Analysis Studio, Safety Measures, Digital marketing, Events Management, Computer Literacy, Computer Literacy, Microsoft Office Applications, Audit and Financial Analysis, Accounting Skills, Microsoft Skills, Accounting and Audit Skills, Programming and Design Analysis, Machine Operations, Troubleshoot aircraft structural, mechanical or hydraulic systems to identify problems and adjust an, Repair and overhaul aircraft structural, mechanical or hydraulic systems, Install or modify aircraft engines and mechanical, hydraulic, flight control, fuel and pneumatic, Sales, Marketing and Customer Service Skills, Lay out, set up and operate one or more light or heavy metalworking machines, such as shears power presses saws plate rolls drills brakes slitters punch presses computer, and other hand tools to cut, bend, roll, ream, punch and drill, weld or otherwise shape and form, metal stock into parts or products, Operate machines or equipment which weld, solder, bolt, screw or rivet metal parts together, Check products for correct shapes, dimensions and other specifications, Troubleshoot and perform corrective action or minor repairs, May select and transport material to work area manually or using crane or hoist, Microsoft Office Applications, Organizational Design and Training Skills, Sales, Marketing and Customer Service Skills, Microsoft Office Applications, RISK MANAGEMET ASSESSMENT SKILLS, Failure Mode and Effect Analysis, Root Cause Analysis, Design Application, Design For Assembly, ANALYIS, INNOVATIVE, SERVICE-ORIENTED, Technical Skills, Must have an experience in reading blueprints/drawings, cutting, fitting and welding of heavy steel, Study engineering drawings and blueprints, determine the materials required, and plan the sequence of tasks to cut metal most efficiently., Marketing, Sales and Customer Service, Construct patterns and templates as guides for layouts, Operate manual or semi-automatic welding equipment to fuse metal segments using processes, such as gas tungsten arc welding (GTAW), gas metal arc welding (GMAW), flux-cored arc welding (FCAW), plasma arc welding (PAW), shielded metal arc welding (SMAW), oxy-acetylene welding (OAW), Sales, Programming, RISK MANAGEMET ASSESSMENT SKILLS, Marketing, Sales and Customer Service Skills, Programming, Architectural Design, Mobile Development, With excellent written communication skills in English, Good research skills using the internet and other online sources, Facilitation, With excellent written communication skills in English, Working knowledge in WordPress, HTML, CSS, Photoshop, Dreamweaver, Flash, FTP & ASP programming, Hard coder and with great coding skills, Can determine and fix website speed issues and glitches, Can improve site speed strategies, With excellent written communication skills in English, Good research skills using the internet and other online sources, Excellent technical writing skills in English, Architectural Design, Excellent grammatical and analytical skills, Management / Strategy, With working knowledge in SEO, With excellent written communication skills in English, Commercial and Retail Design, Sales, Sales Management, Sales Strategy, Windows, Linux OS, Mac OS X, Search Engine Marketing SEM, Copywriting, Must have experience in air traffic control or flight operations, Google AdWords, Sales, Sales Management, Sales Strategy, Road Automobile Mechanics - Basic maintenance., Road Diesel Mechanics - Basic maintenance (PEP cards are a considerable asset)., Gasoline, Diesel and Propane Engine Diagnosis., Automatic & Hydrostatic Transmission Diagnosis., Advanced Electrical Diagnosis (considerable asset) (12V to 28V)., Hydraulic & Pneumatic Diagnosis., Writing Business Requirement Document, Computer, Facilities Management, Procurement, Vendor Management, Computer, With excellent written communication skills in English, Proven work experience in video/media editing, Solid experience with digital technology and editing software packages (e.g. Avid Media Composer), Thorough knowledge of timing, motivation and continuity, Familiarity with special effects, 3D and compositing, Adobe Premiere, Adobe Aftereffects, Adobe Audition, Fruityloops Studio, Sony Vegas, etc., Inventory Days, With excellent written communication skills in English, Good research skills using the internet and other online sources, With strong leadership skills, Programming, Strong editorial background and excellent proofreading skills, With strong ability to meet deadlines and quotas, Preferably from auto dealerships or 3rd party auto repair shop companies, Should be mechanically inclined and have good manual dexterity, Recruitment, Node JS, Sourcing, React JS, Serverless, With Drivers License, Attention to details., Problem-solving skills., Communication Skills, Can work with less supervision, Adjust, repair or replace parts and components of commercial transport truck systems, including chassis frame cab body engine and drive train air brakes steering, and fuel, hydraulic, electrical and electronic systems, Perform various welding jobs, Good Oral Communication Skills, Driving a motorcycle with a valid drivers license, Linux OS, Mathematics, Can work with less supervision, Excellent Written and Oral Communication Skills, Analytical Thinking, Good in excel and ms word, Financial Analysis, Problem-solving Skills, Computer Literate, Computer Literacy, Management Training, Knowledge on working with 12/24 volt electrical systems, hydraulics, petrol and diesel engines, LTO Driving License Restrictions 123, Preferably with experience as a Crane Driver or Welder., Mechanical Engineering, With valid Driver License, recent related experience working with fast paced large plant, Computer Literate, skin manipulation including exfoliation, facial techniques and the like, good verbal communication,, Computer Literate, Adjust, repair or replace parts and components of commercial transport truck systems, including chassis frame cab body engine and drive train air brakes steering, and fuel, hydraulic, electrical and electronic systems, Perform various welding jobs, Sales, Inventory, IT Support Call center skills, Has basic skills in IT Network Troubleshooting procedures, Social Media Management, Design, Communication Skil, negotiation skil, Value Selling, Familiarity in content Management, Knowledgeable in POS Operation, Driving, Leadership, Surveillance Skills, Communication Skill, Negotiation Skill, Customer Oriented, Customer Service Orientation, Learning And Applying New Technologies, leadership, Customer Oriented, Customer Service Orientation, Learning And Applying New Technologies, leadership, Technical Support, Customer Oriented, Customer Service Orientation, Learning And Applying New Technologies, leadership, Encoding, Customer Oriented, Customer Service Orientation, Learning And Applying New Technologies, leadership, Supplier Relations, Knowledge on legal matters, problem solving, Inventory Control, Equipment Operation, Warehousing skill, Cleaning, Analysis, Transportation & Logistics, Technical Skill, active learning, Computer Literacy, Employee Relations, Legal Knowledge, Compliance to Laws and Standards, Analysis, Research, Management / Strategy, Analytical Skills, Driving Skills with license, forklifts operator, Computer Literacy, Project Management and Coordination skills, Analytical Skills, Data Analysis, a degree, Negotiation Skills, Analytical Skills, Accounting, Microsoft Office Applications, Bookkeeping, Project Management skills, Organizing skills, Has at least 1-2 years experience working at heights, cable splicing and heavy equipment operations, Computer literate and cooking, Program Management, Time and Motion Study, Drivers License, Electrical Skills and Assessment Skills, Machine Servicing Skill, Communication Skill, Computer Literate, Business System Skill, Microsoft & Photoshop, Electrical assessment skills, Design Application, With Drivers License, administrative skills, Analytical Skills, Documentation skills, good communication skills, Presentation Skills, Human relation skills, Problem identification and troubleshooting, Problem identification and troubleshooting, Management / Strategy, Project Management skills, Organizing skills, Design, Technical Writing, Computer Skills, Microsoft Account, With Drivers License, Project Management Skills, Planning and Organizing, Auditing, Project Management, Organizational Skills, Analytical Skills, Computer Literate, Programming, Database, Real Estate, MS Office Programs, Managerial Skills, Computer Literate, Critical Thinking and Leadership Skills, troubleshooting and repair, Proficiency in Microsoft Office, Presentation Skills, Analysis, Driving Skills with license, Critical thinking skills, Accounting Management, Financial Analysis, Payables, Communication Skills, Marketing Skills, Interacting of Computers, Programming, Architectural Design, Analysis, Analysis, Computer Literacy, Computer Literate, Microsoft Account, Analysis, Machine Operations, Computer, Na, programming, design, analysis, General Programming Skills, Software debugging, Analysis and Reporting, Analysis, Computer Literacy, Good Clinical Practices, Clinical Diagnostics, Diagnostic and Therapeutic Procedures, Medical Indications and Treatment, Preventive Maintenance, Functions and Operations of Health Related Devices, Occupational Hazards and Safety Standards Practices, Solving Electronic and Mechanical Problems, Good Clinical Practices, Clinical Diagnostics, Diagnostic and Therapeutic Procedures, Medical Indications and Treatment, Computer Software Applications, Administrative Procedures and Issuances, Basic Technical Writing, Good Interpersonal Relationship, Computer Software Applications, Administrative Procedures and Issuances, Basic Technical Writing, Good Interpersonal Relationship, Computer Software Applications, Administrative Procedures and Issuances, Basic Technical Writing, Mechanics, Design Application, Adobe Photoshop / Illustrator, visual studio, Strategic Thinking, Sales, Sales Growth, Computer Troubleshooting, Business management skills, Legal Knowledge, Retail, Cashiering, Patient Care, Troubleshooting Technical Issues, Relevant technical knowledge, Problem-solving Skills, CAD Software, Sales, Warehouse Operations, Basic mechanical skills, Managing Alerts, Basic knowledge in Electrical Installation and Maintenance, Analysis, Inventory Control, Basic knowledge in Electrical Installation and Maintenance, Cooking, service crew, Kitchen Management, Management, Quality Control, Kitchen Equipments, Design, Analysis, Mechanical Engineering, Electrical Engineering, Certified Public Accountant, Information technology, Helpdesk, Stocktaking, Office staff, Electronics, Sales & Marketing Banking, Programming Basics, Design, Mechanical Components Engineering, collector, Sales and Marketing, Maintainance, Automotive Engine and Powertrain Testing, Installation & Configuration of Computer & Peripherals, Accounting Exposure Management, WORK ETHIC, Analysis Skills, TUNE UPS, AUTO BODY REPAIR, Driving Skills with license, Aircon Technician, driving skills+, Must have knowledge in customer service practice and principles, Critical thinking skills, organizational skills and ability to manage deadlines, Computer Skills, Marketing Skills, Communication Skills, Basic knowledge in Electrical Installation and Maintenance, marketing and communication skills, C#, Microsoft Dynamics, .Net Programming, Interacting of Computers, Basic mechanical skills, Repairs and Maintenance, Nursing,, Certified Public Accountant, Marketing Management, Patient Care, Patient Care, Analysis, Analysis and Reporting, Analysis, Driving Skills with license, Powerpoint Presentstion,, Excel to PDF Conversion, regulatory compliance, Java, C++, Android Studio, Labor relations, Security, Testing, Understanding of or previous experience in the automotive industry, 2+ years clinical experience in a hospital, acute care, home health / hospice, direct care or case, General Accounting, Handy with MS Windows and other computer applications, Customer Service and Call Center, Marketing Communications Planning, Microsoft Office Applications, Desktop Computer, Service Desk, Electrical Installation and Maintenance, Human Resources HR, Talent Acquisition / Recruitment, Compensation & Benefits, Employee Grievance Management, Handy with MS Windows and other computer applications, Handy with MS Windows and other computer applications, Handy with MS Windows and other computer applications, Marketing Communications Planning, Microsoft Office Applications, Linux OS, Mac OS X, Windows OS, VPN, Exceptional English verbal and written communication skills, Handy with MS Windows and other computer applications, Travel/Tourism Management graduates require no BPO experience, 1-year GDS experience (Sabre, Worldspan, etc.) preferred but not required, High School level must have at least 1-year BPO experience and 6 months for 2-years college level, Exceptional English verbal and written communication skills, Handy with MS Windows and other computer applications, Exceptional English verbal and written communication skills, Handy with MS Windows and other computer applications, Exceptional English verbal and written communication skills, Handy with MS Windows and other computer applications, Completed at least senior high school or 2 years of college - technical related courses, Or completed high school with at least 6 months of technical service experience, Exceptional English verbal and written communication skills, Handy with MS Windows and other computer applications, Handy with MS Windows and other computer applications, Exceptional English verbal and written communication skills, Digital and Web Proficient, Cognos Connection, Automation Testing with Selenium, Automation, Microsoft Office Applications, Completed at least senior high school or 2 years of college - technical related courses, Or completed high school with at least 6 months of technical service experience, Completed at least senior high school or 2 years of college - technical related courses, Or completed high school with at least 6 months of technical service experience, Exceptional English verbal and written communication skills, Handy with MS Windows and other computer applications, Exceptional English verbal and written communication skills, Handy with MS Windows and other computer applications, Travel/Tourism Management graduates require no BPO experience, 1-year GDS experience (Sabre, Worldspan, etc.) preferred but not required, High School level must have at least 1-year BPO experience and 6 months for 2-years college level, Completed at least 2 years in college, Exceptional English verbal and written communication skills, Handy with MS Windows and other computer applications, xceptional English verbal and written communication skills, Handy with MS Windows and other computer applications, Marketing Communications Planning, Marketing Communications Planning, Google Analytics, Microsoft Office Applications, Business Cases, Loan Processing, Corporate Governance, information and security risk, Regulatory risk, business continuity management, Operational and technology risk, Market and credit risk, Spreadsheet proficiency, Advanced Excel, Data Analysis, Financial Analysis, Knowledge of Quickbooks, Financial reports, bookkeeping and accounting principles, MS Office Programs, MS Office Programs, Network Engineering, Technical Recruiting, Technical Skill, Marketing Communications Planning, Microsoft Office Applications, Analytical Skills, Microsoft Office Applications, Research, Adobe Photoshop, Adobe Illustrator, Adobe InDesign, Wordpress, Programming, collector, Management, Oracle, SQL, Java, OOP, Java, Oracle, MSSQL, Android Development, Android, SAP FI, SAP SCM, Manual Testing, Java, Spring Boot, Java EE, Adobe Photoshop, Adobe Illustrator, Adobe InDesign, Wordpress, Keynote, Microsoft Office Applications, Linux RedHat, Reporting and Analysis, Customer Service, Banking, People Management, Flux or Redux, React Native, NativeBase, NodeJs, and REST API, Computer Literacy, Computer Literacy, Computer Literacy, Computer Literacy, Computer Literacy, Computer Literacy, Computer Literacy, Computer Literacy, Computer Literacy, Handy with MS Windows and other computer applications, Handy with MS Windows and other computer applications, Handy with MS Windows and other computer applications, Handy with MS Windows and other computer applications, Zoom, Computer Literacy, Internet Connection, Handy with MS Windows and other computer applications, Exceptional English verbal and written communication skills, Exceptional English verbal and written communication skills, Handy with MS Windows and other computer applications, Exceptional English verbal and written communication skills, Exceptional English verbal and written communication skills, Handy with MS Windows and other computer applications, Handy with MS Windows and other computer applications, Completed at least senior high school or 2 years of college - technical related courses, Completed at least senior high school or 2 years of college - technical related courses, Or completed high school with at least 6 months of technical service experience, Or completed high school with at least 6 months of technical service experience, Exceptional English verbal and written communication skills, Handy with MS Windows and other computer applications, Handy with MS Windows and other computer applications, Handy with MS Windows and other computer applications, Exceptional English verbal and written communication skills, Exceptional English verbal and written communication skills, Exceptional English verbal and written communication skills, Exceptional English verbal and written communication skills, Handy with MS Windows and other computer applications, Handy with MS Windows and other computer applications, Accounting, Microsoft Office Applications, ISO, Procurement, Facilities Management, Vendor Management, Recruitment, Sourcing, Upselling, Sales, Computer Literacy, Exceptional English verbal and written communication skills, Handy with MS Windows and other computer applications, Digital know-how, Data Presentation Layer, Analysis, People Management, Leadership Development, Leadership Skills, MS Office Programs, Design, PHP, My sql, Magento Developer, Automation Testing, Manual Testing, API Testing, Product Development, Managing Software Products, Analytic Function, Previous customer service or Clinical Process Outsourcing experience is a plus, Handy with MS Windows and other computer applications, Handy with MS Windows and other computer applications, Handy with MS Windows and other computer applications, Handy with MS Windows and other computer applications, Handy with MS Windows and other computer applications, Android Development, IOS, Sales, Sales Management, Sales Strategy, Previous sales or customer service experience is a plus, Completed at least 2 years of college, Handy with MS Windows and other computer applications, Exceptional English verbal and written communication skills, Exceptional English verbal and written communication skills, Handy with MS Windows and other computer applications, Completed at least senior high school or 2 years of college - technical related courses, Or completed high school with at least 6 months of technical service experience, Exceptional English verbal and written communication skills, Handy with MS Windows and other computer applications, Handy with MS Windows and other computer applications, Handy with MS Windows and other computer applications, Handy with MS Windows and other computer applications, Handy with MS Windows and other computer applications, Exceptional English verbal and written communication skills, Exceptional English verbal and written communication skills, Exceptional English verbal and written communication skills, Exceptional English verbal and written communication skills, Exceptional English verbal and written communication skills, Exceptional English verbal and written communication skills, Handy with MS Windows and other computer applications, Handy with MS Windows and other computer applications, 2+ years clinical experience in a hospital, acute care, home health / hospice, direct care or case, Ability to conceptualize, strategize and execute plans that will help boost Sales, fix minor trouble, IT, Handy with MS Windows and other computer applications, n/a, Sales, Sales Management, Sales Strategy, Computer Literacy, Computer Literacy, Computer Literacy, Computer Literacy, Computer Literacy, Computer Literacy, Microsoft Office Applications, Troubleshooting, Sales, Sales Management, Sales Strategy, Basic familiarity with gaming concepts and terminologies, Basic knowledge of different operating system environments like Windows and MacOS, MS Office and internet browsing, Automation Testing with Selenium, Selenium, Automation, Test Automation Software, Test Case Creation, Test Scripts, Test planning, MS Server, SQL Scripting, Oracle 10G, oracle tools, MS SQL Server 2019 Administration, DevOps, AWS Amazon Web Services, AWS, Azure, Azure API, Google Cloud Platform, GCP, Cloud Computing, Microsoft Office Applications, HTML / CSS / Javascript, Web Design, Computer Literacy, Computer Literacy, Sales Management, Recruitment, Magento Developer, Product Management, E-Commerce Sites, Manual Testing, Automation Testing, Web Application Testing, Mobile Application Testing, MS Office Programs, Manual Testing, Functional Testing, System Testing, UAT, Integration Testing, Agile, API Testing, Jmeter, SoapUI, Postman, Manual Testing, Functional Testing, Sales, Accounting, Editing Skill, Analytics / Research, Photo Editing, Photo Editing, Microsoft & Photoshop, Digital, Computer Literacy, Computer-based Application, Digital, Digital, Digital, Digital, Good Interpersonal Relationship, Digital, Digital, Digital, Digital Advertising, Angular Programming, Computer Literacy, Computer Literacy, Computer Literacy, Computer Literacy, Digital, Digital Advertising, Computer Literacy, Computer Literacy, Computer Literacy, Computer Literacy, Computer Literacy, Digital, Digital, Digital Advertising, Digital, MS Office Programs, Digital, Digital, Digital, Digital Advertising, Digital, ServiceNow, Completed at least senior high school or 2 years of college - technical related courses, Exceptional English verbal and written communication skills, Handy with MS Windows and other computer applications, Exceptional English verbal and written communication skills, Handy with MS Windows and other computer applications, Handy with MS Windows and other computer applications, Exceptional English verbal and written communication skills, Exceptional English verbal and written communication skills, Exceptional English verbal and written communication skills, Handy with MS Windows and other computer applications, Handy with MS Windows and other computer applications, Handy with MS Windows and other computer applications, Exceptional English verbal and written communication skills, Exceptional English verbal and written communication skills, Handy with MS Windows and other computer applications, Completed at least senior high school or 2 years of college - technical related courses, Handy with MS Windows and other computer applications, Exceptional English verbal and written communication skills, Handy with MS Windows and other computer applications, Digital, Digital Advertising, Previous sales or customer service experience is a plus, Completed at least 2 years of college, Exceptional English verbal and written communication skills, Handy with MS Windows and other computer applications, Merchandizing, Onboarding skills, Digital, Customer Service, Digital, Medical History, Medical History, Digital know-how, Data Presentation Layer, Analysis, People Management, Leadership Development, Leadership Skills, Digital know-how, Data Presentation Layer, Analysis, People Management, Leadership Development, Leadership Skills, Customer Service, Banking, Customer Service, Banking, Digital, Digital, Digital, Digital, Digital Advertising, Digital Advertising, Exceptional English verbal and written communication skills, Handy with MS Windows and other computer applications, Digital, Digital, Digital, Digital Advertising, Troubleshooting Technical Issues, INTERNET/TECHNOLOGY SAVVY, Computer Literacy, Computer Literacy, Computer Literacy, Computer Literacy, Computer Literacy, Computer Literacy, Computer Literacy, Computer Literacy, Computer Literacy, Digital, Digital, Has exposure to sales and processes, Social Media, Digital Communication, Digital Advertising, Digital, Digital Advertising, Information technology, Digital Advertising, Digital, Digital Advertising, Digital Advertising, Digital, Digital, Digital Advertising, Billing, Project Management Concepts, Customer Experience Improvement, Sales, Post Sales Support, Customer Relationship Management, Tech savvy, SAAS Application, Sales, Marketing, Computer Literacy, Computer Literacy, Computer Literacy, Sales, Sales Management, Sales Strategy, Computer Literacy, Computer Literacy, Cisco Systems, CentOS, Firewall Configuration, LAN/ WAN Networking, Troubleshooting Technical Issues, Linux Server, pfsense, Data Center Design & Implementation, Network Refresh, Digital, Digital Advertising, Digital Advertising, Digital Advertising, Digital, Digital Advertising, Digital Advertising, Digital Advertising, Digital, Digital, Reports and Dashboards, excel/word/powerpoint, Analytical Skills, Scorecards and KPIs, Data Analysis, Digital, Digital Advertising, Digital Advertising, Digital Advertising, Digital, Digital Advertising, Digital Advertising, Digital Advertising, Digital Advertising, Digital, Digital Advertising, Digital, Digital, Hardware Troubleshooting, Team Management, Digital Advertising, Digital, Digital, Digital, Digital, Digital, Digital, Digital, Digital, Digital Advertising, Digital Advertising, Digital, Digital, Digital Advertising, Digital Advertising, Digital, Sourcing, Recruitment, Technical Hiring, E Commerce, Software Development, Graphic Designing, Digital, Digital, Digital, Digital Advertising, Digital, Digital, Digital, Digital Advertising, Digital Advertising, Digital, Digital Advertising, Digital, Digital, Customer Management, Editing Skill, Copywriting, Analytical Skills, SEM, Technical Support, Digital, Digital Advertising, Digital Advertising, Digital, Digital Advertising, Digital Advertising, BASIC TECHNO KNOWLEDGE, Digital, Digital, Programming and Design Analysis, Accounting Skills, Microsoft Skills, Network Troubleshooting, Sales, Analysis, Digital, Social Media Administration, Graphic Design, Content Writing, Digital, Digital, Digital, Digital Advertising, Digital, Digital know-how, Data Presentation Layer, Analysis, People Management, Leadership Development, Leadership Skills, Digital know-how, Data Presentation Layer, Analysis, People Management, Leadership Development, Leadership Skills, Digital know-how, Data Presentation Layer, Analysis, People Management, Leadership Development, Leadership Skills, Digital know-how, Data Presentation Layer, Analysis, People Management, Leadership Development, Leadership Skills, Selenium, Java, Recruitment & Selection, Digital Advertising, Digital, Digital Advertising, Digital Advertising, Basic Computer Skills, handy with ms windows, Basic Computer Skills, MS Windows and Other Computer Applications, MS Windows and Other Computer Applications, Digital Advertising, MS Windows and Other Computer Applications, Digital, Digital, Digital, Digital, Digital, MS Windows and Other Computer Applications, Digital, Digital, Digital, Digital, Digital Advertising, Digital Advertising, Digital Advertising, Digital Advertising, Digital Advertising, Digital Advertising, Digital Advertising, Digital Advertising, Digital, Digital, Digital Advertising, Digital, Digital Advertising, Digital Advertising, ESL teaching, Basic Computer Skills, Korean Language, hands on / procedural skills, Nursing Care Management, PHP Frame Work, HTML / CSS / Javascript, SQL, Digital, Digital, Digitalization, Digital, Digitalization, Digital Advertising, Digital Advertising, Digital, Digital, Computer Literacy, Technical Support, Marketing Analysis, Communication Skills, sales and marketing skills, Digital know-how, Data Presentation Layer, Analysis, People Management, Leadership Development, Leadership Skills, Microsoft Office Applications, Computer Literate, REF & AIRCON TECHNICIAN, Typing skils, Digital Advertising, Digital, Digital Advertising, Digital Advertising, Digital Advertising, Digital Advertising, Graphic Design, HTML / CSS / Javascript, MS Office Programs, Digital, Digital, Digital Advertising, Digital, Digitalization, Digital Advertising, Operating System OS Programming Tools, Sales, Computer Literacy, Computer Literacy, Driving Skills with license, analytical, Digital, Digital Advertising, Digital Advertising, Computer Skills, Computer Literacy, Computer Literacy, Driving Skills with license, Computer Literacy, Driving Skills with license, Computer Literacy, Auditing of Accounts, Computer Literacy, Auditing of Accounts, The Basics of Household Wiring, Construction experience, Troubleshooting, Digital marketing, Computer Literacy, Driving Skills with license, Analysis, Driving Skills with license, Computer Literacy, Digital marketing, Events Management, Public Relations, Brand & Social Media Management, Computer Literacy, Driving Skills with license, Analysis, Knowledgeable on lubrication of Industrial Machineries, Maintenance of Machines/Equipment in Maufacturing industries, Digital Advertising, Digital Advertising, Digital Advertising, Digital Advertising, Digital Advertising, Digital Advertising, Sales, Presentation Skills, Digital, Digital, Digital, Digital, Digital, Digital, Digital, Digital, MS Windows and Other Computer Applications, MS Windows and Other Computer Applications, MS Windows and Other Computer Applications, Digital, Digitalization, Analysis, Customer Service, Sale-Driven, Customer Acquisition, AWS Amazon Web Services, Technical Support, Writer, Writer, Animation, Digital marketing, Events Management, Public Relations, Brand & Social Media Management, Patient Care, Digital marketing, MS Office Skills, Data Entry, Digital Advertising, Digital Advertising, Video Editing, Digital, Digital, Computer Literacy, Electrical, n/a, Digital Advertising, Digital, Digital, Digital, Digital, Digital Advertising, Digital Advertising, Digital Advertising, Digital, Digital, Digital Advertising, Windows Desktop Administration, Digital, Digital, Digital Advertising, ESL teaching/training, Digital, Marketing, Digital Advertising, Transcription, Adobe Creative Suite, Digital Advertising, Knowledge on Database systems and Wordpress, EHR Platforms, Accounting, Data ETL knowledge, Azure API, Big Decisions, Sales / CRM, Social Media Advertising, Azure API, Power BI Developer, Vonage phone systems, SAP Ariba Administrator, SAP, Customer Management, Writer, Training, Programming Languages, HTML / CSS / Javascript, Sales, Web Designer/Development, Product Analysis, KPI monitoring, Digital know-how, Data Presentation Layer, Analysis, People Management, Leadership Development, Leadership Skills, Hospitals, THERAPY NOTES, Computer Literacy, Statistics, With knowledge in handling subordinates, Digital, Digital Advertising, Digital Advertising, Digital, Digital Advertising, Digital Advertising, Digital Advertising, Digital, Digital, Digital Advertising, Digital Advertising, Digital Advertising, Digital, Digital Advertising, Digital, Digital Advertising, Digital Advertising, Digital Advertising, excel/word/powerpoint, Community Development, Social Services,, Digital, Digital, Digital Advertising, Digital, Digital Advertising, Digital Advertising, Digital Advertising, Digital Advertising, Digital, Digital Advertising, Digital, Digital, Billing, Accounting Management, Accounting Management, Billing, POS Set Up, Digital Advertising, Digital, Digital, Digital Advertising, Digital Advertising, Computer Skills, Digital, Digital, Digital, Digital Advertising, Digital Advertising, Digital, Digital Advertising, Digital, Digital Advertising, Digital, Digital, Digital Advertising, Digital, Digital Advertising, Digital Advertising, Digital Advertising, Digital, Digital Advertising, Digital, Digital, Digital, Digital Advertising, Digital, Digital Advertising, Digital, Digital Advertising, Digital Advertising, Digital Advertising, Digital Advertising, Digital Advertising, Digital Advertising, Digital, Digital Advertising, Digital Advertising, Digital Advertising, Digital, Digital Advertising, Digital, Digital, Digital, Digital Advertising, Digital, Digital Advertising, Digital Advertising, Digital, Digital Advertising, Digital Advertising, Digital, Digital Advertising, Digital, Digital Advertising, Digital Advertising, problem solving, Project Management and Coordination skills, Client Relationship Management, Food Safety Procedure, icd 10, CPT Code, Xero Accounting Software, AutoCAD, Driving Skills with license, Electrical Engineering, Market And Opinion Research, Cisco Systems, CentOS, Firewall Configuration, LAN/ WAN Networking, Troubleshooting Technical Issues, Linux Server, Repairs and Maintenance, Machine Operation, Digital, Digital Advertising, Digital Advertising, Digital Advertising, Licensed Nurse, Digital, Computer Skills, Computer Literacy, Digital, Digital, Digital, Digital Advertising, Digital Advertising, Digital, Digital, Licensed Nurse, Driving Skills with license, Computer Literacy, Product knowledge, Medical Devices, Sales, Marketing and Customer Service Skills, Accounting Skills, Microsoft Skills, Accounting Skills, Microsoft Skills, Accounting and Audit Skills, Sales, Marketing and Customer Service Skills, Computer Literacy, Programming and Design Analysis, RISK MANAGEMET ASSESSMENT SKILLS, Computer Literacy, Computer Literacy, Purchasing, Material Planning, Repairs and Maintenance, Supervision Skills involving supervision of work and structural works, Excellent oral and written communication skills, Two (2) years of relevant work experience involving supervision of work in the field of HR, Sixteen (16) hours of relevant training on human resource management and development, Eight (8) hours of relevant training, Two (2) years of relevant work experience, Licensed Engineer preferably Structural Engineer, Two (2) years of relevant work experience involving supervision of work and structural works, Sixteen (16) hours of relevant training, Digital, Digital Advertising, Digital Advertising, Digital, Digital, Digital, Digital, Digital Advertising, Digital Advertising, Digital, Digital Advertising, Digital, Digital Advertising, Digital Advertising, Digital Advertising, Digital, Quality Assurance Standards, Digital Advertising, Digital, Digital Advertising, Digital, Digital, Digital Advertising, Inventory Control, Inventory Accounting, Digital, Digital Advertising, Quality Assurance Standards, Sanitation, Problem Management, Labor relations, General HR, Digital, End to End payroll processing, Technical Support, Engineering Works and Services, Engineering Works and Services, Licensed Medical Allied Course, Preventive Maintenance, Functions and Operations of Health Related Devices, Occupational Hazards and Safety Standards Practices, Solving Electronic and Mechanical Problems, Digital Advertising, Digital, Licensed Medical, Digital Advertising, Rehabilitation Methods and Techniques, Occupational Hazards and Safety Standards Practices, Rehabilitation Methods and Techniques, Occupational Hazards and Safety Standards Practices, Rehabilitation Methods and Techniques, Digital Advertising, Digital Advertising, Digital, Digital Advertising, Digital Advertising, Digital Advertising, Digital, Communicate effectively in both oral and written language., Digital, Use appropriate nonverbal communication., Preventive Maintenance, Functions and Operations of Health Related Devices, Occupational Hazards and Safety Standards Practices, Solving Electronic and Mechanical Problems, all medical works related, Engineering Works and Services, Communicate effectively in both oral and written language., Use appropriate nonverbal communication., Repairing and troubleshooting, production planning and quality control, Digital, Sales Forecasting, Digital Advertising, Digital, Digital Advertising, drivng, Digital Advertising, Sales / CRM, production coordinator, Multi-tasking skills, Security Concepts, Sales, Must have leadership ability and Sales and Marketing skills, Sales / CRM, plumbing skills, Programming Languages, Troubleshooting Technical Issues, Mandarin Speaking, Digital marketing, Events Management, Public Relations, Brand & Social Media Management, Digital marketing, Quality Management, Electrical, ISO 9001, Technical Skills, Sales, Market Analysis, Marketing, Production Planning and Control, learning management software, Production Planning, Drivers License, Programming, Database, Public Relations, Scaffolding, Production Coordination, Sale-Driven, Account Management, Programming, IT, Bachelor, learning management software, Telecom, Web Analytics, Programming, learning management software, Programming, Web Application Development, Electrical Engineering, Process and Procedure, Legal, Digital, sales experience, Adobe Creative Suite, Must be knowledgeable about grammar, copywriting, and content marketing, Must be aware about best practices for writing online content (i.e. using spoken English and short, Must be experienced in writing EDMs, articles, and other lead magnet deliverables, Must be proficient in changing tone of voice depending on the brand and target audience/segment, Sales / CRM, IV insertion, Must be aware about best practices for writing online content (i.e. using spoken English and short, Must be experienced in writing EDMs, articles, and other lead magnet deliverables, Must be proficient in changing tone of voice depending on the brand and target audience/segment, Scrubbing (OR/DR), Emergency Response Management (ER/OPD), Digital Advertising, Digital, Digital Advertising, Digital, Knowledge of the Microfinance Industry, Digital Advertising, carpentry, Digital, Accounting, Digital Advertising, masonry works, Digital, Good Analysis, Industry -specific technical knowledge, welding skills, Can drive a motorcycle, driving skills /operator, Marketing, Sales, Construction, engineering works for construction, Digital Advertising, Gmail, Whatsapp, Electrical works, Knowledge of the Microfinance Industry, Can drive a motorcycle, Painting, Industry - Specific Technical Knowledge, Digital Advertising, Knowledge of the Microfinance Industry, Can drive a motorcycle, Analytical Skills, Knowledge of the Microfinance Industry, Can drive a motorcycle, Human resources, Use of multi-tester, various calibrators, and relevant tools, Cashier and Computer Skills, Analysis and Reporting, Knowledge of the Microfinance Industry, Financial Controlling, Technician, Knowledge of the Microfinance Industry, Work experience in mental health and psychosocial support (MHPSS), Knowledge of the Microfinance Industry, manual driving, Product knowledge, Salesforce, Sales, Marketing, With excellent written communication skills in English, Good research skills using the internet and other online sources, Tech-savvy and skilful on Word, Excel, PowerPoint, and other products, Ability to write and excellent research/analytical skills, Knowledge of the Microfinance Industry, Experience in fundraising and/or marketing, Highly knowledgeable in Microsoft Office package, MS Office Programs, Web Designer/Development, Web Designer/Development, Tech savvy, Digital Advertising, Digital Advertising, Digital, Analysis, Customer Communications, Computer Configuration, Computer Hardware Engineering, Preferably with Web Hosting, Web Designing, Software Development, marketing background, Must have a thorough grasp of the entire product development process, from problem-solving to detail, Must have a proven track record turning metrics and research findings into clear design changes that, Technical Skill, Organization Behavior, Leadership Skills, Strong computer skills, including high level of proficiency with Microsoft Office applications and, Good written and oral communication skills in English and Filipino/Cebuano, including the ability, Strong data analysis skills, Experience in research, reporting, and making communications, Digital Advertising, Digital, Construction Fixtures, Chemical Process Technology, Chemical Examination, Adhesives Chemistry, Digital Advertising, Digital Advertising, Digital, Digital, Strong computer skills, including proficiency with Microsoft Office applications and computer soft, Good written and oral communication skills in English and Filipino/Cebuano, Digital, Digital, Digital, Digital, Digital Advertising, Digital Advertising, Digital Advertising, Digital, Digital Advertising, Digital Advertising, Strong computer skills, including proficiency with Microsoft Office applications and computer soft, Good written and oral communication skills in English and Filipino/Cebuano, Digital Advertising, Digital, Digital Advertising, Strong computer skills, including proficiency with Microsoft Office applications and computer soft, Good written and oral communication skills in English and Filipino/Cebuano, Cold Calling, Hard Selling, Supervisory/Management, Strong computer skills, including proficiency with Microsoft Office applications and computer soft, Good written and oral communication skills in English and Filipino/Cebuano, Strong computer skills, proficiency with Microsoft Office applications and computer software, Good written and oral communication skills in English and Filipino/Cebuano, Electrical, Strong computer skills, including proficiency with Microsoft Office applications and computer soft, Good written and oral communication skills in English and Filipino/Cebuano, Driving Skills with license, Sales, Social Media Management, Graphic Design, Paid Search Advertising, Copywriting, Content Creation, Email Marketing, Office Administration, Strong computer skills, including proficiency with Microsoft Office applications and computer soft, Good written and oral communication skills in English and Filipino/Cebuano, Strong computer skills, including proficiency with Microsoft Office applications and computer soft, Good written and oral communication skills in English and Filipino/Cebuano, Strong computer skills, including proficiency with Microsoft Office applications and computer soft, Good written and oral communication skills in English and Filipino/Cebuano, Digital Advertising, Digital, Digital Advertising, Digital Advertising, Digital Advertising, Digital, Digital Advertising, Internet Applications, Marketing, Marketing Campaign Analytics, Brand And Social Media, Branding, Brand Management, Loan Processing, Finance Strategy and Planning, Budget Planning & Cost Control, Mechanical Components Engineering, Automotive Electrical Testing, Computer Literacy, Teaching, Automotive Environmental Services, Content Editing, Calendar Management, Graphic Design, Teaching, Teaching, Teaching, Teaching, TROUBLE SHOOTING, excel/word/powerpoint, Recruitment, Computer Literate, Interviewing, Written and oral communication, Sourcing, Communication Channels, Typing Skills, TROUBLE SHOOTING, Teaching, Teaching, Computer, Computer Literacy, Digital, Digital, Digital Advertising, Digital, Digital Advertising, Digital, Digital, Digital Advertising, Digital Advertising, Digital Advertising, Digital Advertising, Digital, Digital Advertising, Digital, Digital Advertising, Digital Advertising, Photo Editing, Digital, Digital, Digital Advertising, Digital Advertising, Digital Advertising, Digital Advertising, Digital Advertising, Digital Advertising, Digital, Digital Advertising, Digital Advertising, Digital Advertising, Digital, Project Management and Coordination skills, Marketing Analysis, Sales, Project Management and Coordination skills, excel/word/powerpoint, Oral Administration, Marketing, Brand Management, excel/word/powerpoint, Channel Account Management, Technical Support, Product Development, Product Development, Sales, excel/word/powerpoint, SAP Business, QuickBooks, Process Improvement, Production, Computer Aided Design, Adobe Photoshop / Illustrator, Adobe After Effects, Good computer skills in Microsoft office applications., Adobe Premiere Pro, Has at least 1-2 years experience working at heights, cable splicing and heavy equipment operations, Manpower Allocation, Agricultural Products, SAP, Welding, Manpower Allocation, Assembling, Fabrication, Measurement reporting, Production Operations, SAP, Knowledgeable in SSS, Philhealth and HMO regulations, Business System Skills, excel/word/powerpoint, Curriculum Presentation, Visual Basic, MySQL Server, C++, Java Developer, photography and videography, Graphic Design And Layouting, Report Writing, excel/word/powerpoint, Conversion Rate Optimization, Link Building SEO, Email Marketing, Google Analytics, Computer Literate, Clinical Skills, dexterity, Calendar Management, mechanical, Digital, Electrical, Digital Advertising, Digital Advertising, Leads Generation, Graphic Design, Video Editing, Virtual Assistant, Auto Cad, Design, Digital, Digital, Exception Handling, Digital Advertising, Beauty, Digital Advertising, Accounting and administration, Spreadsheets and Data base software, Clinical Skills, Construction Management, Feasibility Study, Cost Estimation, Financial Management, Public/Client Relations, Email Marketing, Working knowledge of Building Code and other related codes, laws, and ordinances., Content Writing, Social Media Management, Knowledge of trends and technology in construction planning, design, and execution., Virtual Administrative Support, Finance & Accounts, Agricultural Products, computer skill, Basic Accounting, Merchandising Management System, Retail Operations Management, Business Sense, Knowledge of Marketing/Logistics/Merchandising Management, Basic Accounting, customer service management, PHP, Digital, MySql, Digital, Knowledge of Relevant Financial Software (WinDSS, Tensai), Principles and Parctices of Cashiering Operations, Digital Advertising, Electrical Installation and Maintenance, APACHE AND NGINX SERVER, linux operating system, MySQL, MySQL Workbench, CSS, HTML, PHP, Javascript, Digital Advertising, Excellent leadership ability, Willingness to adhere to assigned routes, schedules, safety procedures, and transportation laws., Knows basic checking of vehicle problems and troubleshooting, Knows basic checking of vehicle problems and troubleshooting, Knows basic checking of vehicle problems and troubleshooting, With good moral character, Automotive, Maintenance & Repair Services, HTML5/SCSS/JS, Shopify Plus theme development, SAP, Warehouse Management Activities, Javascript, React.js / Node.js, RESTful APIs, Javascript, React.js/Node.js, TypeScript, Selenium, Java, ElasticSearch, VPN, Analysis Studio, Retail Operations Management, Knowledge of Logistics/Merchandising Management, Skilled in MS Word/Excel/Power Point, Digital Advertising, Digital Advertising, Digital Advertising, Digital, Digital Advertising, Digital, Digital, Digital Advertising, Digital Advertising, Digital Advertising, Digital, Digital Advertising, Digital Advertising, Digital, Digital, Digital Advertising, Digital Advertising, Digital Advertising, Digital Advertising, Digital, Digital, Digital, Digital Advertising, Digital Advertising, Digital, Digital Advertising, Digital Advertising, Digital Advertising, Digital, Digital Advertising, Digital, Digital, Digital, Digital Advertising, Digital Advertising, Digital, Digital, Proficiency with computers, especially with CRM software, and, JUNIPER/CISCO certified, Repairs and Maintenance, Licensed Engineer, Production Operations, Welding, Good Oral Communication Skills, Driving a motorcycle with a valid drivers license, Mathematics, Machine Operation, Tools and Technologies, Repairs and Maintenance, Attention to details., Problem-solving skills., Communication Skills, Good Oral Communication Skills, Driving a motorcycle with a valid drivers license, Mathematics, Good Oral Communication Skills, Driving a motorcycle with a valid drivers license, Mathematics, Good Oral Communication Skills, Driving a motorcycle with a valid drivers license, Mathematics, Attention to details., Problem-solving skills., Communication Skills, Computer Literacy, Office 365, Zoom, Knows how to drive a motorcycle with drivers license., Agricultural Products, Digital Advertising, Digital, Digital, Digital Advertising, Digital Advertising, Digital, Digital Advertising, Digital Advertising, Digital Advertising, Licensed Driver, Driving Skills with license, Digital Advertising, Digital Advertising, Software and Programming, Business Systems Skill, General Programming Skills, Software debugging, Psychometric Assessments, Psychometric Tests, Interview Skills, Digital Advertising, Digital Advertising, Digital Advertising, Data Entry, Supply Chain, Billing, Logistic Management, Digital Advertising, SQL Coding, VBNET, MS SQL Database Developer, Programming / Writing Code, Digital, Digital, Driving Skills with license, GPS Devices, Farm Equipments, Farming Activities, Digital Advertising, Digital Advertising, Digital Advertising, Digital Advertising, Digital Advertising, Digital, Digital Advertising, Electrical Engineering, Digital, Computer Skills, System Analysis, Microsoft Office Applications, Microft Office, Analysis, Flexible in work, Digital Advertising, Digital Advertising, Digital Advertising, Digital Advertising, Digital, Digital Advertising, Digital, Digital Advertising, Digital, Digital, Digital Advertising, Digital Advertising, Digital Advertising, Digital Advertising, Digital, Selling / Sales, computer skill, Marketing Communications Planning, Basic Accounting, Good Numerical Reasoning, FIFO System, mms, Driving Skills, Driving Skills with license, Audit and Financial Analysis, Customer Service Skills, Customer ServiceSkills, Negotiation Skills, Communication and Negotiation Skills, Computer Literacy, Computer Literacy, SQL Coding, VBNET, MS SQL Database Developer, Programming / Writing Code, Installation & Configuration of Computer & Peripherals, TROUBLE SHOOTING, Computer Literacy, Computer Literacy, Gmail, Whatsapp, Knowledgeable in HTML, CSS, XML, SQL, JavaScript/iQuery and C#.NET., Knowledgeable in consuming web service development including SOAP and REST., Digital Advertising, Digital, Digital, Digital, Digital Advertising, Strong computer skills, including high level of proficiency with Microsoft Office applications and, Digital Advertising, Good written and oral communication skills, Digital, Drupal 7 to Drupal 8, Computer Literacy, Mine Safety, Security Management, Finance & Accounts, Digital Advertising, Digital, Digital, Digital, Digital, Digital Advertising, Digital, Digital Advertising, Digital Advertising, Digital, Digital Advertising, Digital, Digital Advertising, Digital Advertising, Digital Advertising, Digital Advertising, Digital, Digital Advertising, Digital Advertising, Digital Advertising, Digital, Digital Advertising, Digital, Digital Advertising, Digital, Digital, Digital, Digital Advertising, Digital, Digital, Digital, Digital, Digitalization, Digital, Digital Advertising, Digital, Digital Advertising, Digital Advertising, Digital, Digital, Digital Advertising, Digital Advertising, Digital, Knowledge in DOLE orders and provisions, Knowledge in Labor Code of the Philippines., Engineering, Adobe Photoshop / Illustrator, Adobe After Effects, Adobe Premiere Pro, Social Media Advertising, Program Management, MS Office Application, Community Development work with background in community mobilization, Excellent technical knowledge of database platforms e.g. MS SQL Server, MySQL, Digital, SQL, Digital, Digital Advertising, Digital, Digital, Digital Advertising, Digital Advertising, Microsoft Excel, T SQL, Knowledge in ADDIE training model, Ms word, Excel, excel/word/powerpoint, iOS Native Development, Social Media Applications, Agile, Android Native Development, Social Media Applications, Agile, SAP Business One, Digital Advertising, Digital Advertising, Digital Advertising, Content Writing, Economics, Data Analysis, Java, Java Developer, Spring Boot, Digital, Digital, Digital Advertising, Digital, Digital Advertising, Digital Advertising, Digital Advertising, Digital Advertising, Digital Advertising, Digital Advertising, Digital, Digital, Carpentry Welding Fabricator, Electrician, SAP Business One, MS Office Programs, Customer Service Oriented, Business Development, Decision Analysis, Business Correspondence, Digital, Digital, Digital, Digital Advertising, Digital Advertising, Digital, Digital Advertising, Digital Advertising, Digital, Digital Advertising, Digital, Digital Advertising, Digital, Digital, Digital, Microsoft Office Applications, Digital Advertising, Digital, Digital, Digital, Digital Advertising, Digital, Call Handling, Digital Advertising, Digital Advertising, Digital, Digital Advertising, Digital Advertising, Digital Advertising, Digital Advertising, Digital, Preferably with Web Hosting, Web Designing, Software Development, marketing background, Must have a thorough grasp of the entire product development process, from problem-solving to detail, Must have a proven track record turning metrics and research findings into clear design changes that, sales experience, Digital, Digital, Digital, Digital Advertising, Digital, Digital Advertising, Digital Advertising, Digital Advertising, Digital Advertising, Digital Advertising, Digital Advertising, Digital Advertising, Digital, Digital Advertising, Digital Advertising, Digital Advertising, Digital Advertising, Digital Advertising, Digital Advertising, Digital Advertising, Digital, Digital Advertising, Digital Advertising, Digital Advertising, Digital, Digital Advertising, Digital, Digital Advertising, Digital Advertising, Digital Advertising, Digital Advertising, Digital Advertising, Digital Advertising, Digital, Digital Advertising, Digital, Digital, Digital Advertising, Digital, Digital, Digital Advertising, Digital Advertising, Digital Advertising, Digital Advertising, Digital Advertising, Digital Advertising, Digital Advertising, Digital Advertising, Digital Advertising, Digital Advertising, Digital, Digital, Digital Advertising, Digital, Digital, Digital Advertising, Digital Advertising, Digital Advertising, Digital, Sales, Business Development, Internet Applications, Marketing, Training, Customer Relationship Management, Banking, MS Office Skills, MS Office Skills, Photography, n/a, n/a, n/a, Digital, Digital Advertising, Digital, Digital Advertising, Digital, Digital Advertising, Digital Advertising, Digital, Digital, Digital Advertising, Digital, Digital, Digital, Computer Literacy, Driving Skills with license, Sourcing, Recruitment, Facilities Management, Procurement, Customer Service, Legal Writing, Public Speaking, problem solving, Digital, Computer Skills, Communication Skills, Microsoft Office, Interview Skills, Cold Calling, Computer Literacy, ERIC system, Social Media Management, Complaints Resolution, Communication Skills, Driving Skills with license, Baking, Travel, Sales & Marketing Strategy & Planning, Digital, Digital Advertising, Digital, Digital, Digital, Digital Advertising, Photo Editing, Digital, Digital, German Language Proficiency, Computer Literacy, Cisco, Palo Alto Networks Firewall, sonic walls, VLAN Management, Switches Cisco, Digital, Digital, Digital, Digital, Digital Advertising, Digital, Digital Advertising, Digital, Digital Advertising, Digital Advertising, Digital, Digital Advertising, Digital, Digital, Digital, Digital, Digital, Digital, Facilities Management, Recruitment, Sourcing, Digital, Digital, Digital Advertising, Digital, Digital, Digital Advertising, Digital Advertising, Digital, Digital Advertising, Digital Advertising, General Accounting, General Accounting, Auditing of Accounts, Recruiting, Sourcing, MS Office Programs, Photo Editing, Digital, Digital, SAS, Technical Support, Operating System, SEO Analytics, SEM, PPC, Email Marketing, Account Management, Digital marketing, Adobe Photoshop, Adobe Illustrator, Figma, Adobe InDesign, Digital, Digital, Digital Advertising, Digital Advertising, Digital Advertising, Digital, Accounting, Accounting, Attention to Detail, Management Skill, Analysis and Reporting, Node JS, Analysis and Reporting, Digital, Digital, Digitalization, Digital, Digital, Microsoft Office Applications, Video Conferencing, Technical Support, Operating System, Recruitment, Sourcing, Facilities Management, Digital, Digital, Digital Advertising, Digital, Digital Advertising, Digital, Digital Advertising, Digital Advertising, Digital, Digital, Digital, Digital, Digital, Digital Advertising, Digital, Digital, Digital, Digital Advertising, Digital, Digital, Digital, Digital Advertising, Digital, Digital, Digital Advertising, Digital, Marketing Analysis, Communication Skills, sales and marketing skills, IP Addresses, VPN, Upselling, retention, Microsoft Excel, Search Engine Optimization SEO, Search Engine Marketing SEM, Computer Literacy, Digital, Digital, Digital, Digital Advertising, Digital, Digital Advertising, Digital, Digital Advertising, Competition Analysis, Graphic Design And Layouting, Appraisal / Analysis, Training and Development, Video Editing, Graphic Design, Research, Recruitment, Sourcing, Talent Acquisition / Recruitment, Recruitment, Facilities Management, MS Excel, Fox Magic, Power Point Presentation, mms, Oracle, Digital, Digital, Digital, Digital Advertising, Digital Advertising, Digital Advertising, Digital Advertising, Digital, Digital, Digital Advertising, Digital, Digital, Digital, Digital, Digital, Sales, Marketing, Sales, Sales Management, Sales Strategy, Sales, Sales Management, Sales Strategy, Sales, Sales Management, Sales Strategy, Photo Editing, Digital, Digital, Digital, Digital Advertising, Digital, Digital Advertising, Digital Advertising, Digital Advertising, Digital Advertising, Digital, Digital Advertising, Digital Advertising, Digital, Digital Advertising, Digital Advertising, Digital, Digital, Digital, Digital, Digital, Digital Advertising, Digital, Digital, Digital, Digital, Digital, Computer Skills, Digital, Digital, Digital, Digital, Digital Advertising, Digital, Digital Advertising, Digital Advertising, Adobe Illustrator, Adobe Photoshop / Illustrator, Adobe Flash, Adobe Creative Suite, CorelDRAW, Sony Vegas Pro, Adobe After Effects, Digital Advertising, Digital, Digital, Digital Advertising, Digital, Digital Advertising, Digital Advertising, Digital, Digital, Digital Advertising, Digital, Digital, Business Acumen, Tax Laws and Local Government Code and Compliance Requirements, MS Office Literate, Fox Magic, mms, Oracle, Digital, Business Sense, Product Design and Development, Knowledge of the Market, Market Trends, Supply Chain Management, Networking, Database Management (DBM), Technical Support, Mathematical Skills / Simple accounting skills, Telephone Protocol, Microsoft Office Application, Office Equipment Operation, Database Management (DBM), Mathematical Skills / Simple accounting skills, Telephone Protocol, Microsoft Office Applications, Office Equipment Operation, Social Media, Sales Acumen, Marketing, Social Media, Sales Acumen, Marketing, Social Media, Sales Acumen, Marketing, Solution Design, Computer-based Application, Cyber security, Microsoft Office Applications, Pharmaceutical, Video Conferencing, Microsoft Office Applications, Internet, PC Systems, Laptop Operation, internet access, Digital Advertising, Digital, Digitalization, Digital Advertising, Digital, React Native, IOS, Android Development, GIT, Skin Care and Beauty, Retail / E-Commerce, Call Center, phone support, Email Support, Chat Support, Selenium, Java, Drupal 8, AJAX, HTML/Javascript/CSS, PHP, Customer Service, Banking, willing to undergo licensing training exa,, sales experienced, Knowledge in using medical equipments and anesthesia procedures, Knowledge in using medical equipments and anesthesia procedures, Knows how to execute surgeries, Technical Support, Knowledge in using medical equipments and anesthesia procedures, Performs various types of major surgeries, Microsoft Office Applications, Sales & Marketing Skills, Computer Literate, Analysis, Design, willing to undergo licensing training exa,, sales experienced, Training Employees / Stakeholders, Computer Skills, Labor relations, Electrical Installation and Maintenance, UPS Inverters, Facilities Management, Recruitment, Managerial Skills, Selling / Sales, Coaching Skills, Mentoring Skils, Technical Support, Sales Skills, Upselling / Cross-selling, Negotiation Skills, Human relation skills, Account Management, Microsoft Office Applications, Marketing, Community Mobilization, Program Integration, Computer Literacy, Computer Literate, proficient in ms office, Microsoft Office Applications, Microsoft Office Quickbooks, Microsoft Office Applications, Microsoft Office Quickbooks, Computer Literate, proficient in ms office, Digital Advertising, Digital, Digital, Managerial Skills, Selling / Sales, Upselling / Cross-selling, Digital, Veterinary Drugs, Animal Handling, Animal Keeping, Can work with less supervision, Computer, Computer, Technical Support, Hardware Troubleshooting, Software Applications, Net Administrator, Web development, Microsoft Excel, Due Diligence, Documentation, Digital, Digital, Digital Advertising, Client Management, Performance Management, Process Improvement, BPO Business Process Outsourcing, Recruitment, Sourcing, Talent Acquisition / Recruitment, Recruitment, Compensation & Benefits, Employee Relations, Recruitment, Compensation & Benefits, Employee Grievance Management, Accounting, Digital, Digital Advertising, Digital, Digital, Digital Advertising, Digital Advertising, Microsoft Office Skills, Analytical Skills, Marketing Skills, Presentation Skills, Management skills, Selenium, Java, Digital, Digital, Digital Advertising, Digital Advertising, Digital, Digital Advertising, Digital Advertising, Digital, Digital, Digital Advertising, Selling / Sales, Computer Literate, proficient in ms office, Sales, Sales Management, Sales Strategy, Digital marketing, SAP, QuickBooks, Microsoft Excel, Computer Skills, Computer Skills, Computer-based Application, Computer Literacy, Computer Literacy, Computer Literacy, Computer Literacy, Computer Literacy, Computer Literacy, Microsoft Office Applications, Customer Service, Gmail, Whatsapp, Microsoft Office Applications, Digital Advertising, Digital Advertising, Digital Advertising, Digital, Digital Advertising, Digital, Digital, Digital Advertising, Digital Advertising, Digital Advertising, Digital Advertising, Digital, Digital, ETL Development, Digital know-how, Data Presentation Layer, Analysis, People Management, Leadership Development, Leadership Skills, Digital know-how, Data Presentation Layer, Analysis, People Management, Leadership Development, Leadership Skills, Digital know-how, Data Presentation Layer, Analysis, People Management, Leadership Development, Leadership Skills, Digital know-how, Data Presentation Layer, Analysis, People Management, Leadership Development, Leadership Skills, Digital know-how, Data Presentation Layer, Analysis, People Management, Leadership Development, Leadership Skills, Editing, Program administration, MS Office Programs, Writing Skills, MS Office Programs, Solutions-oriented, Managerial Skills, Marketing, Communication Skills, Digital, Computer Literacy, Recruitment, Sourcing, Client Management, Performance Management, Process Management, Electrical, Facilities Management, Photo Editing, Digital, Digital, Digital Advertising, Digital, Digital Advertising, Digital Advertising, Digital, Digital Advertising, Digital, Digital Advertising, Digital Advertising, Digital, Digital, Digital, Digital, Digital, Digital, Digital, Digital, Digital Advertising, Digital Advertising, Digital Advertising, Digital, Market Analysis, Microsoft Office Skills, Analytical Skills, Marketing Skills, Presentation Skills, Management skills, Production Operations, Has knowledge of purchasing software, good communication skills, Digital, Entrepreneurial in nature and wanted to build a business, Production Operations, Digitalization, Digital, IT, IT General, Recruitment, Sourcing, Facilities Management, Digital, Digital, Digital, Digital, Digital Advertising, Digital, Digital Advertising, Digital, Digital, Digital, Digital, Digital, Digital, Digital, Digital, Digital Advertising, Digital, Digitalization, Manual Testing, bug documentation, Must have sales related and customer facing experience, With good network or marketing skills, Computer Literacy, Real Estate Marketing, Negotiation Skills, Microsoft Office, Flutter, React JS, ReduxJS, React - Native, Node, CSS, GIT, Technical Support, Agile Methodologies, Defect Management Tool, test management, Test Automation, Business Analysis, Marketing Analysis, Communication Skills, sales and marketing skills, Computer Literacy, Computer Literacy, Computer Literacy, Computer Literacy, Computer Literacy, Computer Literacy, Computer Literacy, Recruitment, Sourcing, Talent Acquisition / Recruitment, Market Directional Strategy, Agile Methodologies, Defect Management Tool, Test Automation, test management, Business Analysis, Digital, Digital, Sales Skills, Upselling / Cross-selling, Negotiation Skills, Sales Skills, Upselling / Cross-selling, Negotiation Skills, Managerial Skills, Selling / Sales, Upselling / Cross-selling, Digital, Training Employees / Stakeholders, Managerial Skills, Selling / Sales, Cross-Selling / Upselling, Digital, Digital Advertising, Digital Advertising, Managerial Skills, Selling / Sales, Cross-Selling / Upselling, Managerial Skills, Selling / Sales, Cross-Selling / Upselling, Managerial Skills, Selling / Sales, Cross-Selling / Upselling, Sales Skills, Upselling / Cross-selling, Negotiation Skills, Sales Skills, Upselling / Cross-selling, Negotiation Skills, Sales Skills, Upselling / Cross-selling, Negotiation Skills, Sales Skills, Upselling / Cross-selling, Negotiation Skills, Strong research skills, with demonstrated skills in designing research studies, Microsoft Office Applications, Experience in working in humanitarian response contexts, n/a, Microsoft Office Applications, Computer Literate, Analysis, Social Media, Technical Support, Computer Literacy, Driving Skills with license, Recruitment, Sourcing, Talent Acquisition / Recruitment, Digital Advertising, Digital, Client Management, Performance Management, Process Improvement, Computer Skills, Digital Advertising, Digital, Digital, Digital, Digital Advertising, Digital, Digital, Digital Advertising, Digital, Digital, Digital Advertising, Digital, Digital, Digital, Digital, Digital, Digital Advertising, Digital, Digital, Digital, Digital, Digital, Digital, Digital, Digital, Digital Advertising, Digital, Digital know-how, Data Presentation Layer, Analysis, People Management, Leadership Development, Leadership Skills, Digital know-how, Data Presentation Layer, Analysis, People Management, Leadership Development, Leadership Skills, Digital know-how, Data Presentation Layer, Analysis, People Management, Leadership Development, Leadership Skills, Digital, Digital Advertising, Digital Advertising, Digital Advertising, Digital, Digital Advertising, Digital, Digital, Digital, Digital, Digital, Digital Advertising, Digital, Digital Advertising, Digital Advertising, Digital Advertising, Digital Advertising, Digital, Digital, Digital Advertising, Digital Advertising, Digital, Digital, Computer Skills, Computer Skills, Talent Acquisition / Recruitment, Recruitment, Sourcing, Client Management, Performance Management, Process Improvement, BPO Business Process Outsourcing, Digital, Facilities Management, Preventive Maintenance, Procurement, Vendor Management, Digital, Digital Advertising, Digital Advertising, Digital, Digital, Digital, Digital, Digital, Digital, Digital Advertising, Digital, Digital Advertising, Administrative Management, Digital, Digital, Digital, Digital, Digital Advertising, Digital Advertising, Digital Advertising, Digital, Digital Advertising, Digital Advertising, Digital Advertising, Digital, Digital, Digital, Digital, Digital, Digital, Digital, Digital Advertising, Digital Advertising, Digital, Digital Advertising, Digital Advertising, Digital Advertising, JavaScipt, Digital Advertising, Digital, Digitalization, Digital Advertising, Digital, Purchasing, Procurement, Procurement Logistics, Digital, Digital, Digital Advertising, Digital, Digital Advertising, Digital Advertising, Digital, Digital, Digital, Digital, Digital, Network Engineering, Microsoft Office Applications, Computer Literate, Analysis, Microsoft Office Applications, Sales & Marketing Skills, Computer Literate, Analysis, Motion graphics, Videography, Graphic Design, Photography, Sales and Marketing in both Digital and Traditional platforms, Digital, LinuxUNIX, Administrative Work, BPO Business Process Outsourcing, Sales and Marketing in both Digital and Traditional platforms, Digital, Digital Advertising, Digital Advertising, Digital Advertising, Digital, Digital, Digital, Computer Literacy, Computer Literacy, Computer Literacy, Computer Literacy, Computer Literacy, Computer Literacy, Computer Literacy, Upselling, Cross Selling, Customer Service and Call Center, Sales, Recruitment, Sourcing, Talent Acquisition / Recruitment, Client Management, Performance Management, Process Improvement, BPO Business Process Outsourcing, Electrical, Facilities Management, Facilities Management, Team Management, Training Employees / Stakeholders, Canva, Sales Management, Recruitment Efficiency, Training and Development, Technical Support, Data Analytics, Project Planning and Management, Computer Literacy, Computer Literacy, Computer Literacy, Computer Literacy, Computer Literacy, Computer Literacy, Computer Literacy, Computer Literacy, Computer Literacy, Computer Skills, Graphic Design And Layouting, Adobe Illustrator, Adobe Photoshop, Adobe Premiere Pro, Adobe After Effects, Microsoft Office Applications, Graphic Design And Layouting, Adobe Illustrator, Adobe Photoshop, Adobe Premiere Pro, Adobe After Effects, Customer Service, Technical Support, Technical Support, Technical Support, Talent Acquisition / Recruitment, Recruitment, Sourcing, Client Management, Performance Management, Process Improvement, Electrical, Facilities Management, Internet, Internet Applications, SAAS Application, Microsoft Office Applications, Sales & Marketing Skills, Computer Literate, Analysis, Digital, Digital, Digital Advertising, Digital, Digital Advertising, Digital Advertising, Digital, Digital, Digital, Digital, Digital, Digital, Digital, Digital Advertising, Digital, Digital Advertising, Digital Advertising, Digital Advertising, Digital, Digital, Digital, Digital, Digital, Digital Advertising, Digital, Digital Advertising, Digital, Digital Advertising, Digital Advertising, Digital, Digital, Digital, Digital, Digital, Digital Advertising, Digital, Digital, Digital Advertising, Digital, Digital, Digital Advertising, Digital, Digital Advertising, Digital, Digital, Digital, Digital Advertising, Digital Advertising, Analysis, Gmail, Whatsapp, Computer Literacy, Computer Literacy, Computer Literacy, Computer Literacy, Computer Literacy, Computer Literacy, Computer Literacy, Computer Literacy, Computer Literacy, Digital, Digital Advertising, Digital Advertising, Microsoft Office Applications, Computer Literacy, Computer Literacy, Computer Literacy, Computer Literacy, Computer Literacy, Computer Literacy, Computer Literacy, Computer Literacy, Computer Literacy, Microsoft Office, AngularJS/ Python, Procurement, Peza, Recruitment, Sourcing, Talent Acquisition / Recruitment, Client Management, Performance Management, Process Improvement, Facilities Management, Repairs and Maintenance, Wiring, Gmail, Whatsapp, Workforce, HR Analytics, HRIS Applications, Power Point Presentations, Computer Literacy, Computer Literacy, Computer Literacy, Computer Literacy, Computer Literacy, Computer Literacy, Computer Literacy, Computer Literacy, Computer Literacy, Computer Skills, mandarin speaker, Computer Skills, Digital, Digital, Computer Skills, Microsoft Office Applications, Sales & Marketing Skills, Computer Literate, Analysis, Microsoft Office Applications, Sales & Marketing Skills, Computer Literate, Analysis, Microsoft Office Applications, Sales & Marketing Skills, Computer Literate, Analysis, Microsoft Office Applications, Computer Literate, Analysis, Gmail, Whatsapp, Computer Literacy, Computer Literacy, Computer Literacy, Computer Literacy, Computer Literacy, Computer Literacy, Computer Literacy, Computer Literacy, Computer Literacy, Recruitment, Sourcing, Talent Acquisition / Recruitment, Coaching Skills, Client Management, Process Improvement, Performance Management, Technical Support, Digital Advertising, Procurement, Purchasing, Vendor Management, Facilities Management, Procurement, Team Management, Vendor Management, Recruitment, Sourcing, Talent Acquisition / Recruitment, MS Ofiice, Transcribing from a headset, Bosh, Oracle, Oracle, Oracle, Production, TROUBLE SHOOTING, Trade Marketing, route selling, Gmail, Whatsapp, Digital, Digital Advertising, Digital, Digital, Digital, Digital, Digital, Digital, Digital Advertising, Digital, Digital Advertising, Computer Skills, Digital, Digital Advertising, Digital Advertising, Data Analytics, Project Planning and Management, Gmail, Whatsapp, Documentation & Reporting, Financial Analysis, Digital Advertising, Sourcing, Recruitment, Talent Acquisition / Recruitment, Facilities Management, Team Management, Procurement, Purchasing, Vendor Management, Facilities Management, Computer Skills, Digital Advertising, Digital, Digital Advertising, Digital Advertising, Digital Advertising, Digital Advertising, Microsoft Office Applications, Decision Analysis, Recruitment, Corporate Branding, Python, Lead Analysis, IOS, SWIFT, REACT, Hadoop/ETL/SQL, Research, MS Office Programs, n/a, n/a, n/a, n/a, Javascript, outbound sales, appointment setter, Excel, Google Maps, Shopify, Digital, Digitalization, Adobe Creative Suite, Adobe Photoshop / Illustrator, Adobe InDesign, Adobe Photoshop, Facilities Management, Procurement, Team Management, BPO Business Process Outsourcing, Procurement, Purchasing, Vendor Contract Management, Talent Acquisition / Recruitment, Sourcing, Recruitment, Electrical Installation and Maintenance, Air conditioning Systems, Repairs and Maintenance, Digital Advertising, Digital Advertising, Computer Skills, Digital, Digital Advertising, Digital, Digital, Gmail, Whatsapp, MS Office Programs, Digital Advertising, Digital Advertising, Digital Advertising, Digital, Digital, Digital Advertising, Digital, Digital, Digital Advertising, Digital, Digital, Digital, Digital Advertising, Digital, Digital, Digital, Digital, Digital, Gmail, Whatsapp, Gmail, Digital Advertising, Digital, JavaScipt, Google Applications, Google API, Digital, Digital, Digital, Digital, Digital, Digital, Digital, Digital Advertising, Digital Advertising, Digital Advertising, Digital, Digital, Digital, Communication - Keeping a Customer informed of Progress and advising on Workarounds, Team Management, Facilities Management, Procurement, Purchasing, Vendor Negotiation, Talent Acquisition / Recruitment, Recruitment, Sourcing, Australian account experience, preferably in business lending or finance., Selenium, Java, On-Premise, Azure API, Active Directory, Microsoft Office 365, VMWare, Computer-based Application, Digital Advertising, Training and Development, Recruitment, Gmail, Microsoft Office Applications, Canva, Safe Disposal of Biological Wastes, Analysis and Reporting, Management Skil, Microsoft Office Applications, Microsoft Office Applications, Management / Strategy, Microsoft Office Applications, Microsoft Office Applications, Data Analytics, Research, n/a, Leads Generation, Telemarketing, n/a, n/a, Digital, Digital Advertising, Digital, Digital, Digital, Digital Advertising, Digital Advertising, Digital, Facilities Management, BPO Business Process Outsourcing, Procurement, Purchasing, Vendor Contract Management, Recruitment, Sourcing, BPO Business Process Outsourcing, MS Office Programs, Sales, Managerial Skills, Digital, Digital, Research, Gmail, Whatsapp, Baking, KYC Compliance, KYC Compliance, Canva, Digital, Digital Advertising, Digital Advertising, Digital, Digital, Digital Advertising, Digital Advertising, Sales, Selling / Sales, Digital Advertising, Digital Advertising, Gmail, Microsoft Office Applications, Recruitment, Sourcing, Talent Acquisition / Recruitment, Procurement, Sourcing / Procurement, Vendor Negotiation, Purchasing, Facilities Management, Team Management, Vendor Contract Management, Procurement, BPO Business Process Outsourcing, Electrical, UPS Inverters, Repairs and Maintenance, Business Analysis, Integration Testing, Functional Testing, Flexibility Endurance, Quality Communication Skills, Flexibility, Digital Advertising, Digital, Digital Advertising, Digital, Digital Advertising, Digital Advertising, Digital Advertising, Digital, Digital, Digital Advertising, Digital Advertising, Digital, IP Addresses, VPN, Digital Advertising, Digital, Digital Advertising, Customer Service, Banking, Customer Service, Banking, Banking, Customer Service, Veterinary Drugs, Customer Service, Management Skill, Banking, Labor relations, Employee Relations, Digital Advertising, Microsoft Office Applications, Computer Literate, Analysis, Physical Therapy, Electrical, Technical Skill, FDAS, UPS Inverters, Wiring, Air conditioning Systems, Facilities Management, Team Management, Procurement, Sourcing / Procurement, Vendor Contract Management, Purchasing, Recruitment, Talent Acquisition / Recruitment, Sourcing, Hiring and Retention, Business Project Implementation, Technical Support, Coaching, Team Management, Research, Digital, Computer Literacy, MSSQL, My sql, Linux Environment, Programming / Writing Code, Business Analysis, Application Development, Network Administration, Recovery, Backup, Linux Environment, WAN, Laravel Framework, JavaScipt, My sql, PHP, Detail oriented, Documentation, Communication Skills, Auditing, Fraud Detection, Internal Auditing, Communication Skills, Back Office, Customer Service, Registered Nurse, Product development, formulation, specification and costing, Laboratory experiments, Benchmarking, Digital, Digital Advertising, Digital Advertising, Digital, Machine Learning, Food And Beverage Services, Digital, Photo Editing, Digital, Digital, Digital Advertising, Sales, Loan Processing, Digital Advertising, Digital Advertising, Digital Advertising, Digital Advertising, Digital, Digital, Digital Advertising, Digital, Digital Advertising, Sales, Loan Processing, Sales, Loan Processing, Sales, Loan Processing, Sales, Loan Processing, Digital Advertising, Sales, Loan Processing, Digital, Sales, Loan Processing, Digital Advertising, Sales, Loan Processing, Sales, Loan Processing, Digital, Sales, Loan Processing, Sales, Loan Processing, Sales, Loan Processing, Digital Advertising, Sales, Loan Processing, Sales, Loan Processing, Sales, Loan Processing, Sales, Loan Processing, Sales, Loan Processing, Sales, Loan Processing, Digital Advertising, Digital Advertising, Digital, MS Office Programs, Copywriting, Graphic Design, QuickBooks, Xero Accounting Software, SEO Copywriting, Content Creation, HTML / CSS / Javascript, Adobe Premiere Pro, filmora, Drawing And Designing, Adobe Photoshop, Leadership Skills, Analysis, Payroll / Compensation & Benefits, Computer Literacy, Auditing of Accounts, Finance and Accounts, Mathematical Skills, Computing, Inspection of Incoming Goods, TROUBLE SHOOTING, Microsoft Office Applications, Microsoft Office Applications, Mechanics, Driving Skills with license, Manufacturing, Engineering, Microsoft Office Applications, Motor Repair, Motorcycles, Tower Crane Rigging, Driving Skills with License, Motor Repair, Motorcycles, problem solving, Motor Repair, Motorcycles, Motor Repair, Motorcycles, Mechanical Aptitude, basic troubleshooting, heavy equipment operation, Truck Maintenance, Product Training, Training, Advanced Excavator Operation, At least 6 months BPO / Call Cener experience, Digital know-how, Data Presentation Layer, Analysis, People Management, Leadership Development, Leadership Skills, Digital know-how, Data Presentation Layer, Analysis, People Management, Leadership Development, Leadership Skills, Digital, Digital, Digital, Digital Advertising, Digital Advertising, Digital, Digital, Computer Literacy, Troubleshooting skills, Responsibility Based Access control, Air Conditioning Processes, UPS Inverters, Electrical Engineering, Facilities Management, Team Management, Procurement, Vendor Contract Management, Procurement, Purchasing, Vendor Contract Management, Recruitment, Talent Acquisition / Recruitment, Sourcing, BPO Business Process Outsourcing, TROUBLE SHOOTING, Billing, Customer Service, Technical Support, japanese language proficiency, Digital Advertising, Chat Support, Digital, Digital Advertising, Digital, Digital, Digital Advertising, Digital, Recruitment, Human Resources HR, Tech savvy, Presentation Skills, Computer Literacy, Computer Literacy, Digital, Tech savvy, Digital, Digital, Digital Advertising, Digital, Digital, Digital Advertising, Managerial Skills, Sales, Sales, Micrsoft Office, Microsoft Office Applications, Manual Testing, Analysis, Zoom, Leadership Skills, Technical Support, Financial Planning, Customer Acquisition, Mobile Technologies, Microsoft Office Applications, Research, Computer Literate, Working knowledge of basic MS Office applications (MS Word, MS Excel and Powerpoint), Automotive Chassis, Automotive Components and Parts Testing, Automotive Electrical Testing, Automotive Engine and Powertrain Testing, Automotive Performance Testing, Digital know-how, Data Presentation Layer, Analysis, People Management, Leadership Development, Leadership Skills, Digital Advertising, Digital Advertising, Digital Advertising, Digital Advertising, Digital Advertising, Digital Advertising, Digital, Digital, Digital, Digital Advertising, Digital Advertising, Digital Advertising, Digital, Digital, Digital Advertising, Digital Advertising, Digital Advertising, Digital Advertising, Digital, MS Office Programs, Digital know-how, Data Presentation Layer, Analysis, People Management, Leadership Development, Leadership Skills, Digital know-how, Data Presentation Layer, Analysis, People Management, Leadership Development, Leadership Skills, Presentation Skills, Tech savvy, MS Office Literate, MS Office Literate, Technical Support, Technical Support, outbound sales, BPO Business Process Outsourcing, Strong communication skills, Computer Handling, Monitoring, Evaluation, Report Writing, Microsoft Office Applications, Auditing, Internal Auditing, Fraud Detection, Cash Management, Cash Reconciliation, Microsoft Office Applications, Financial Reporting, General Accounting, Oracle, Tax Accounting, Tax Audit, Oracle, AutoCAD, Microsoft Office Applications, Sales, Key Account Management, Account Management, Sales Management, Technical Support, Digital Advertising, Digital Advertising, Digital, Computer, Typing Skills, Computer, Digital, Typing Skills, Computer, problem solving, problem solving, TROUBLE SHOOTING, Network, problem solving, Technical Skill, Technical Skill, Licensed Civil Engineer, Digital Advertising, Digital, Digital, Digital Advertising, Digital, Digital Advertising, Digital, Digital, Digital, Digital, Digital, Digital, Digital, Digital Advertising, Gmail, Microsoft Office Applications, Communications Intelligence, Tech savvy, MS Office Skills, Zoom, Digital, Digital, Digital Advertising, Digital, Digital, Digital Advertising, Digital Advertising, Digital, Digital, Canva, Gmail, Microsoft Office Applications, Google Suite, Digital, Digital Advertising, Digital Advertising, Digital, Digital Advertising, Digital Advertising, Photo Editing, Digital, Digital, Digital, Digital, Digital, Digital Advertising, Digital Advertising, Digital, Digital Advertising, Digital Advertising, Presentation Skills, Tech savvy, Digital, Digital Advertising, Digital, Digital, Digital, Digital, Digital Advertising, Digital Advertising, Technical Support, Technical Support, Digital Advertising, Digital, TROUBLE SHOOTING, Network, Typing Skills, Computer Skills, Digital Advertising, Brake repair and brake pad replacement, Oil Changes, Diagnostic tests, engine repair, Electrical Systems, Car tune-ups, AUTO BODY REPAIR, Transmission diagnostics and repairs, wheel alignment, Fluid leaks, Digital Advertising, Digital, Digital Advertising, Digital Advertising, Digital, Digital, Digital Advertising, Digital, Digital, Digital Advertising, Digital, Digital Advertising, Digital Advertising, Digital, Digital, Digital, Digital, Digital, Digital, Digital, Digital, Digital, Digital, Digital, Digital, Digital, Digital, Digital Advertising, Digital Advertising, Digital Advertising, Digital Advertising, Digital, Digital Advertising, MS Office Programs, Computer Literacy, Computer Literacy, Computer Literacy, Computer Literacy, Computer Literacy, Computer Literacy, Computer Literacy, Computer Literacy, Technical Support, Technical Support, Technical Support, n/a, Digital, Digital Advertising, Gmail, Microsoft Office Applications, Digital Advertising, Photo Editing, Digital, Digital Advertising, Digital Advertising, Digital, Digital Advertising, Digital Advertising, Digital, Digital Advertising, Digital Advertising, Digital Advertising, Digital, Digitalization, Digital Advertising, Digital, Digital, Digital Advertising, Digital Advertising, Digital, Digital Advertising, Gmail, Microsoft Office Applications, Analysis and Reporting, Design Engineering, Autocad and Drafting, AutoCAD, Computer Literacy, Computer Literacy, Computer Literacy, Computer Literacy, Computer Literacy, Computer Literacy, Computer Literacy, Computer Literacy, Microsoft Office Applications, Sales, Management, MS Office Literate, Digital, Digital Advertising, Digital, Digital, Digital Advertising, Digital Advertising, Digital Advertising, Digital, Digital, Digital Advertising, Digital know-how, Data Presentation Layer, Analysis, People Management, Leadership Development, Leadership Skills, Digital know-how, Data Presentation Layer, Analysis, People Management, Leadership Development, Leadership Skills, Digital know-how, Data Presentation Layer, Analysis, People Management, Leadership Development, Leadership Skills, Computer Literacy, MS Office Skills, Data Entry, Computer Literacy, Computer Literacy, Computer Literacy, Computer Literacy, Computer Literacy, Computer Literacy, Computer Literacy, Computer Literacy, Computer Literacy, Digital Advertising, Digital, Project Management, Network and Security, Computer Literacy, System Analysis, Php Programming, API, Google Analytics, Computer Literacy, Website Optimization and Search Engine Optimization, Wordpress, Computer Literacy, Computer Literacy, Computer Literacy, Computer Literacy, Computer Literacy, Computer Literacy, Computer Literacy, Data Analytics, Project Management and Coordination skills, Auditing, Speed-typing, Data Entry, Sales, Sales Management, Sales Strategy, Customer Experience Improvement, Sales, Post Sales Support, Customer Relationship Management, Tech savvy, SAAS Application, Computer Literacy, Computer Literacy, Computer Literacy, Computer Literacy, Computer Literacy, Computer Literacy, Computer Literacy, Computer Literacy, Computer Literacy, Digital, Digital Advertising, Digital Advertising, Digital Advertising, Digital, Digital Advertising, Digital, Digital Advertising, Digital, Digital Advertising, Identity and Access Management software/solutions, IT General controls testing, Basic Technical understanding of IT general controls, IT security and/or IT audit, Data Analysis, hands-on experience building reports using Power BI, Tableau, Qlikview or other similar tools, hands-on experience in Power B, Experience in Tableau, Qlikview, Business Objects can be considered., Machine Learning, data analysis tools, FP&A, Leadership Role, Operations Director, sales and related field, Data Analysis, experience building reports using Power BI, Tableau, Qlikview or other similar tools, experience in Power BI or other foundational Power BI applications such as Power Pivot., exposure to ETL, databases / data warehouse that relates to developing reports using Power BI, Data Analysis, Experience with very large data sets using SQL, Python, R or other programming language, experience building reports using Power BI, Tableau, Qlikview or other similar tools, Data Science, Network Administration, experience in Power BI or other foundational Power BI applications such as Power Pivot., experience in Tableau, Qlikview, Business Objects can be considered, exposure to ETL, databases / data warehouse that relates to developing reports using Power B, Android SDKs, Candidates with Telco experience will be prioritized, Android SDKs, Android Development, Mobile App Design, Digital Advertising, Selenium, Java, Digital, Digital Advertising, Drives, Java Developer, Sales, Sales Management, Sales Strategy, Must have a basic knowledge of known Information Security Tools, Digital Advertising, Digital Advertising, Digital Advertising, Digital, Computer Literacy, Computer Literacy, Computer Literacy, Computer Literacy, Computer Literacy, Computer Literacy, Computer Literacy, Computer Literacy, Microsoft Office Applications, Product and Software Development, Java Project Experience, People Management, Open Source Technology, People Management, Programming, People Management, Reading Source Codes, Agile Testing, Software Design, Database Administration, Computer Literacy, Computer Literacy, Computer Literacy, Computer Literacy, Computer Literacy, Computer Literacy, Computer Literacy, Computer Literacy, Autocad and Drafting, AutoCAD, Arc gis, Engineering Documentation, Electrical Engineering, Fiber Test Equipment, Accounting Management, Accounting and administration, Accounting Practices related to Comp and Ben, QuickBooks, QuickBooks, Accounting Exposure Management, Accounting Management, Accounting Practices related to Comp and Ben, Accounting and administration, Microsoft Office & Quickbooks, Reporting and Analysis, Reporting and Analytics, Microsoft Office Applications, AutoCAD, Data Center Design & Implementation, Facilities Management, Tax Accounting, Tax Audit, Taxation, Microsoft Office & Quickbooks, Procurement Logistics, Procurement, Technical Buyer, Engineering Documentation, Microsoft Office, Technical Skill, Agile Development Methodologies, Business Continuity Planning BCP, People Management, Capacity Management, People Management, Project Management and Coordination skills, Incident Management, Troubleshooting Technical Issues, Maintenance Management, Supplier Management, Logistics / Materials Handling, Vendor Negotiation, Data Analysis, Critical thinking, Research, Project Management and Coordination skills, Financial Analysis, Financial Information Research, Audit, Critical thinking, Investor Relations, corporate planning, Financial Management, Resource Management, Troubleshooting, LAN/ WAN Networking, VLAN Management, VoIP, TCP/IP Networking, Network Analysis, System Administration, System Analysis, Testing, Technical Writing, System Analysis, Clerical Administrative Skills, Risk Management, Information Security, ISO, IEC, NIST, Document Classification, Database Analysis, Financial Analysis, General Accounting, Reporting and Analysis, General Accounting, Ubuntu Linux, Computer Literacy, Computer Literacy, Computer Literacy, People Management, Computer Literacy, Technical Analysis and Solutions, TROUBLE SHOOTING, Computer Literacy, Brand Marketing, Business Performance Analysis, Computer Literacy, Computer Literacy, Network Management, Marketing Funnel Management, Service Management, Brand Marketing, Business Development, Computer Literacy, Network Monitoring, Digital marketing, Data Analytics, Digital Advertising, Digital Communication, Data Presentation Layer, Leadership Skills, Lead Generation, Project Management Body of Knowledge PMBOK, Business Analysis, Development and Programming, Scrum Mastery, Brand Marketing, MS Office Skills, Data Entry, Learning Training & Development, Digital Media Planning, Reporting and Analytics, Creative Direction / Directing, Analytics / Research, Supervisory Control and Data Acquisition Systems, Digital Advertising, Media Buying, Client Relationship Management, Project Costing, Project Planning and Management, Civil Engineering, Microsoft Office Applications, team player, 3D Animation Software, Photography, Adobe Creative Suite, UI Design, SketchUp / VRAY / PhotoShop, Recruitment, Leadership Skills, Product Development, Editing Skill, regulatory compliance, Securities Law, Corporate Governance, Photo Editing, Video Editing, UI UX, Research, UX, Data Analysis, SQL, React JS, Node JS, Programming, Frontend Programming, back end, Python, Responsibility Based Access control, Google Analytics, HTML / CSS / Javascript, Search Engine Optimization SEO, Wireframing, Wordpress, Business Analysis, Data Analysis, Analysis, jira, Network security, System, jira, Network, System, Agile, AWS Amazon Web Services, Golang, RESTful API, Software Engineering, SQL, System, Golang, RESTful API, Software Engineering, SQL, System, Technical Skill, Sales, Sales Management, Sales Strategy, Food and Beverage, Food Safety, Food Packaging, Food and Beverage, R programming, Project Management Body of Knowledge PMBOK, R programming, Python, Machine Learning, Python, R programming, Scala, Event Management, Motion graphics, Events Management, Technical Supp, Events Management, Photo Editing, Writing, Video Editing, Adobe Premiere Pro, Programming, MS Office Programs, Digital Media, E Commerce, Graphic Design, DJ Software, Adobe Photoshop / Illustrator, Event Management, Events Management, MS Office Literate, MS Office Literate, Adobe Illustrator, IT General controls testing, Sound technical writing, documentation, and communication skills, Identity and Access Management software/solutions, Identity and Access Management software/solutions, IT security and/or IT audit, Network Administration experience, Knowledge of Cisco IOS, network design and load balancers, Experience with PowerBI, Tableau, Qlikview, Business Objects, Data Analysis, SQL, Python, R or other programming language, Experience in building reports using Power BI, Tableau, Qlikview or other similar tools, experience in Power BI, Power Pivot, Tableau, Qlikview, Business Objects, experience in data science or business analytics, big data, machine learning, R or Python, Machine Learning, Power BI, Power Pivot, Tableau, Qlikview, Business Objects, Data Analysis, Power BI, Power Pivot, Tableau, Qlikview, Data Analysis, Power BI, Tableau, Qlikview, Power BI, Power Pivot, Tableau, Qlikview, Business Objects, databases / data warehouse, Power BI, Power Pivot, Tableau, Qlikview, Business Objects, databases / data warehouse, SQL, Python, R, Power BI, Tableau, Qlikview or other similar tools, SQL, Python, R, Power BI, Tableau, Qlikview or other similar tools, C++, C#, .net, Java, Bootstrap, Wordpress, SEO experience is a plus, Google Ads, Photoshop, InDesign, Video Editing Software, Adept knowledge in local taxation, Well versed in computerized Accounting system, Typing Skills, Adobe, HTML / CSS / Javascript, Wordpress, Figma, InvisionApp, Adobe Photoshop / Illustrator, desktop operating system support experience with an emphasis on Apple Mac, Networking Technologies: DNS, DHCP, VPN, Network Security, IP Routing Protocols, Cisco Networking Technologies: Routing & Switching, routing protocols (BGP, OSPF), Cisco Wireless, Meraki Wireless, Palo Alto Firewalls, Data Analysis, Data Analytics, Statistical, Logic, Management / Strategy, Product Development, Profit and Loss P&L Management, CSS, C++, C#, HTML / CSS / Javascript, SQL, English as a Second Language (ESL), n/a, n/a, n/a, Digital, Digital Advertising, Leadership and Management Skills, Digital Communication, Presentation Applications like MS PowerPoint, Lead Generation, Microsoft & Photoshop, Digital Advertising, Leadership Development, Video Conferencing, Data Presentation Layer, Lead Generation, Digital, Digital, Digital Advertising, Digital Advertising, Digital Advertising, Digital Advertising, Digital Advertising, Digital Advertising, Digital, Digital Advertising, Tech savvy, Microsoft Office Applications, Tech savvy, Marketing, Digital, Digital, Digital, Digital Advertising, Digital, Digital, Digital Advertising, Digital Advertising, Digital Advertising, Digital, Digital Advertising, Digital Advertising, Microsoft & Photoshop, Microsoft Office Applications, Ubuntu Linux, Linux OS, Ubuntu Linux, Linux OS, Ubuntu Linux, Microsoft & Photoshop, Digital, Digital Advertising, Digital Advertising, Programming, System Analysis, Software Development, Software Development, Oracle Developer Tools, Software Quality Assurance, MS Office Programs, MS Office Programs, Computer Literacy, Computer Literacy, Computer Literacy, Computer Literacy, Computer Literacy, Computer Literacy, Computer Literacy, Computer Literacy, Coaching, Coaching Skills, Coaching Skills, Reporting and Analysis, Reporting and Analytics, Report Generation, excel/word/powerpoint, Visual Basic, Power BI Developer, Computer Literacy, Customer Service Skills, Operations, with Telco experience, Capacity Analysis & Planning, Scheduling, IEX, Workforce Planning, Capacity Analysis & Planning, Capacity Forecasting, Scheduling, Computer Literacy, Computer Literacy, Computer Literacy, Computer Literacy, Computer Literacy, Computer Literacy, Computer Literacy, Computer Literacy, Product Training, Training, Product Training, Strong analytical and planning skills,, Computer Literacy, Helpdesk Support, Training, Digital, Digital, Digital, Digital Advertising, Digital Advertising, Digital Advertising, Digital Advertising, Digital Advertising, Digital Advertising, Digital, Digital Advertising, Digital, Digital Advertising, Digital, Digital, Digital Advertising, Digital, Photo Editing, Digital Advertising, Digital Advertising, Digital, Digital, Digital, Digital Advertising, Digital Advertising, Digital, Digital, Digital, Digital Advertising, Digital Advertising, Digital, Digital, Digital, Digital Advertising, Digital, Digital Advertising, Digital, Digital Advertising, Digital, Digital Advertising, Digital Advertising, Digital Advertising, Digital Advertising, Digital Advertising, Digital, Computer Literacy, Typing Skills, Computer Skills, Computer Literacy, Computer Literacy, Computer Literacy, Computer Literacy, Computer Literacy, Computer Literacy, Computer Literacy, Computer Literacy, Digital, Digital Advertising, Digital Advertising, Sales, Management, Staff Nurse, Microsoft Office Applications, HR, Training and Development, Digital, Digital Advertising, Digital Advertising, Photo Editing, Digital, Digital, Digital, Digital Advertising, Digital Advertising, Digital, Digital Advertising, Digital Advertising, Digital Advertising, Digital Advertising, Digital Advertising, Digital, Digital Advertising, Digital Advertising, Digital Advertising, Digital Advertising, Digital Advertising, Digital, Digital, Digital, Network Engineering, Quality Assurance, Production, Sales / CRM, Digital Advertising, Power Point Presentation, Content Creation, E-Commerce Marketing, Sales, Digital, Digital Advertising, Digital Advertising, Digitalization, Selenium, Java, Selenium, Java, Digital, Digital Advertising, Digital Advertising, Digital, Digital Advertising, MS Office Programs, Digital Advertising, Digital, Quality Assurance, Training and Development, Typing Skills, Computer, Typing Skills, TROUBLE SHOOTING, Network, Typing Skills, Computer Skills, Digital Advertising, Digital Advertising, Sales, Sales Management, Sales Strategy, Presentation, Quality Assurance, Tech savvy, Digital, Banking, Customer Service, Civil Engineering, Microsoft Office Applications, Computer Literacy, Computer Literacy, Computer Literacy, Computer Literacy, Computer Literacy, Computer Literacy, Computer Literacy, Computer Literacy, Food Safety Procedure, First Aid, Basic Occupational Safety and Health, Computer Literacy, Law, Tax Accounting, Oracle, Tax Accounting, Oracle, microsoft applicaton, Microsoft Office Applications, Oracle, Payroll / Compensation & Benefits, Microsoft Office Applications, Inventory Management, Analytical Skills, Microsoft Office Applications, Audit, Microsoft & Photoshop, Basic Occupational Safety and Health, Audit, Process Improvement, Microsoft Office Applications, AutoCAD, Quality Control and Assurance, Troubleshooting Problems, Driving Skills with license, Digital, Gmail, Computer Literacy, Computer Literacy, Computer Literacy, Computer Literacy, Computer Literacy, Computer Literacy, Computer Literacy, Computer Literacy, MS Office Skills, Data Entry, Learning Training & Development, MS Office Skills, Data Entry, Learning Training & Development, Design Application, Design Solution, Computer Literacy, Computer Literacy, Computer Literacy, Computer Literacy, Computer Literacy, Computer Literacy, Computer Literacy, Computer Literacy, Microsoft Office Applications, Typing Skills, Computer Skills, Linux OS, Linux Environment, Ubuntu Linux, Computer Literacy, Computer Literacy, Computer Literacy, Computer Literacy, Computer Literacy, Computer Literacy, Computer Literacy, Computer Literacy, Computer Literacy, Computer Literacy, Computer Literacy, Computer Literacy, Computer Literacy, Computer Literacy, Computer Literacy, Computer Literacy, Sales & Customer Service, Analytical Skills, Interpersonal Skills, Digital Advertising, Appraisal / Analysis, Real Estate Marketing, Negotiation Skills, Microsoft Office, Analytical Skills, Microsoft Office Applications, Research, Analytical Skills, Management Skill, Computer Literacy, Computer Literacy, Computer Literacy, Computer Literacy, Conflict resolution and Problem solver, Computer Literacy, Computer Literacy, Computer Literacy, Computer Literacy, Computer Literacy, Computer Literacy, Customer Service, Computer Literacy, Communication Skills, Computer Literacy, Computer Literacy, Computer Literacy, Computer Literacy, Computer Literacy, Computer Literacy, Computer Literacy, Computer Literacy, Computer Literacy, Computer Literacy, Computer Literacy, Analytical Skills, Microsoft Office Applications, Research, Computer Literacy, Computer Literacy, Computer Literacy, Computer Literacy, Computer Literacy, Azure, Microsoft Office 365, Citrix, Social Media Display Ads, Digital Advertising, Computer Literacy, Computer Literacy, Computer Literacy, Computer Literacy, Computer Literacy, Computer Literacy, Computer Literacy, Computer Literacy, Gmail, Microsoft Office Applications, Microsoft Office Quickbooks, Computer Literate, proficient in ms office, Computer Literate, proficient in ms office, Computer Literacy, Computer Literacy, Computer Literacy, Computer Literacy, Computer Literacy, Computer Literacy, Computer Literacy, Computer Literacy, Computer Literacy, Computer Literacy, Photography, Videography, Social Media Marketing, Auditing, Agile Development Methodologies, desktop Automation, Robotics Project, Philippine Labor Laws, International Financial Reporting Standards, Digital, Digitalization, Medical Coding, Accounting, Programming Languages, Experience in Hospital Environment, Specialize for US Health Care Account, Programming Languages, Automation, Robotics, Computer Literacy, Computer Literacy, Computer Literacy, Computer Literacy, Computer Literacy, Computer Literacy, Computer Literacy, Computer Literacy, Computer Literate, proficient in ms office, Microsoft Office Applications, Typing Skills, Computer, Computer Applications, SEO Analytics, Google AdWords, Social Media Management, Computer Applications, Computer Applications, UI/UX, Mathematical Skills, Accounting, Presentation, Communication Skill, Computer Literacy, Computer Literacy, Computer Literacy, Computer Literacy, Computer Literacy, Computer Literacy, Computer Literacy, Design, Computer Literacy, Coordination Cross Functional, Digital Advertising, Project Management and Coordination skills, Seo, QuickBooks, Digital Advertising, Marketing, Project Management and Coordination skills, QuickBooks, REACT, AngularJS, Vuejs, Javascript, SQL, HTML / CSS / Javascript, QuickBooks, Wordpress, Full Stack Development, Computer Applications, Analytical Skills, Visualization, Application Development, Programming, Computer Applications, Computer Applications, Presentation, Presentation Applications like MS PowerPoint, PPC Management, Selenium, Java, account acquisition, Account Management, Digital Advertising, Sales Growth, Sales, Negotiation Skills, Presentation, Negotiation Skills, Sales, Presentation, Auditing, Sales Growth, Business Expansion Activities, Contract Management, Product Development, Photography, Video Editing, Adobe Creative Suite, Computer Literacy, Computer Literacy, Computer Navigation, Computer Literacy, Computer Literacy, Computer Literacy, Programming / Writing Code, Computer Navigation, Computer Literacy, Preferably with proficiency in Adobe programs (Photoshop, InDesign, Premiere Pro) and related softwa, Computer Literacy, Experience in generating creative concepts and ideas for a given context, Strong writing and communication skills in English, Experience working with Google Suite, Microsoft Office, Adobe Creative Cloud, Preferably with experience in managing creative projects and working with creative professionals, Computer Literacy, Computer Configuration, Cryptocurrencies, Computer Hardware Assembly, Bitcoins, Computer Handling, Product Analysis, Programming, Blockchain, Blockchain Technology, Programming Languages, Multilingual, japanese language proficiency, Korean Language Proficiency, HTML / CSS / Javascript, Vuejs, Willing to be trained in Java or Net, User Experience Design, Programming / Writing Code, Project Management Concepts, Scrum Framework, Agile, 5S, Design, Animation, Illustrating, 3D Animation Software, Flowcharting, Project Management and Coordination skills, Data Analysis, Process Analysis, Programming / Writing Code, Auditing, Report Writing, Meeting Coordination, Data Analysis, Compliance to Standards, Video Editing, Programming / Writing Code, C, C++, ObjectiveC, C#, Java, Autodesk Softimage, 3D Studio Max, Maya, IXSI, LightWave, ZBrush, Administrative Management, Excellent programming skills, with excellent knowledge of object-oriented development, Strong Technical Background on the Art Production Process and Workflows, 3D Animation Software, PPC Management, bing ads, Facebook Ads Manager, Sales, Insurance, Sales, Writing bids and grant proposals in the development sector, Project management with bilateral and multilateral organizations in various areas, Familiarity with how development agencies and institutions work, including ADB, GIZ, IFC, World Bank, Programming Languages, Experience in social development, Knowledge of local and international corporations, government, educational institutions, Fluent spoken and written language skills in English and Tagalog are essential., Programming Languages, Computer Literacy, Computer Literacy, Computer Literacy, Computer Literacy, Computer Literacy, Computer Literacy, Computer Literacy, Programming Languages, Wireless Telecoms, Computer Literacy, Microsoft Office Applications, SAP ABAP, Microsoft Office Applications, Social Media Marketing, Computer Literacy, Computer Literacy, Computer Literacy, Computer Literacy, Computer Literacy, Computer Literacy, Computer Literacy, Computer Literacy, Sales, Sales, Sales, Marketing, Client Management, Client Relationship Management, Customer Management, Writing, Content Creation, Content Development, Content Management, Digital, Digital, Computer Literacy, Computer Literacy, Computer Literacy, Computer Literacy, Computer Literacy, Computer Literacy, Computer Literacy, Computer Literacy, Computer Literacy, Computer Literacy, Chat Support, Microsoft Office Applications, Occupational Health & Safety Management Systems, Communication Skills, Office Administration, Computer Literacy, Computer Literacy, Computer Literacy, Computer Literacy, Computer Literacy, Computer Literacy, Computer Literacy, Computer Literacy, Computer Literacy, Computer Literacy, Business Cases, Presentation, Marketing, Sales, Management, Computer Literacy, Computer Literacy, Computer Literacy, Computer Literacy, Computer Literacy, Computer Literacy, Computer Literacy, Digital, Digital, Digital Advertising, Digital, Digital Advertising, Digitalization, Digital Advertising, Digital Advertising, Digital Advertising, Digital, Digital Advertising, Digital, Digital Advertising, Digital Advertising, Gmail, Microsoft Office Applications, Gmail, Microsoft Office Applications, Food Safety Procedure, Food Safety Procedure, rfp, RFI / RFP / RFQ Responses, Bid Management, Customer Service, Computer Literacy, Communication Skills, Digital, Digital, Digital Advertising, Digital Advertising, Digitalization, Digital, Digital, Computer Literacy, Computer Literacy, Computer Literacy, Computer Literacy, Computer Literacy, Computer Literacy, Computer Literacy, Computer Literacy, Computer Literacy, Computer Literacy, Computer Literacy, Computer Literacy, Computer Literacy, Computer Literacy, Computer Literacy, Computer Literacy, Computer, Computer Literacy, Computer Literacy, Computer Literacy, Computer Literacy, Computer Literacy, Computer Literacy, Computer Literacy, Computer Literacy, Computer Literacy, Computer Literacy, Computer Literacy, Computer Literacy, Computer Literacy, Computer Literacy, Computer Literacy, Computer Literacy, Sales, Management, Digital, Digital Advertising, Digitalization, Digital Advertising, Digital, Digital, Digital, Digital Advertising, Digital, Digital Advertising, Digital Advertising, Digital Advertising, Digital Advertising, Digital, Digital Advertising, Digital Advertising, Computer Literacy, Computer Literacy, Computer Literacy, Computer Literacy, Computer Literacy, Computer Literacy, Computer Literacy, Computer Literacy, Maintainance, Computer Literacy, Computer Savvy, Network Administration, Computer Literacy, Marketing Communications Planning, Market Directional Strategy, Computer Literacy, Customer Communications, Computer Literacy, Electrical Installation and Maintenance, Mechanical Engineering, Preventive Maintenance, Computer Literacy, Technical Skill, Maintenance & Repair Services, Computer Literacy, System Analysis, Web Applications, Detail oriented, Computer Literacy, Computer Literacy, Administering, People Development, Presentation Skills, Sales, Design Application, Business Economics, Executive Communications, Computer Literacy, Computer Literacy, Computer Literacy, Computer Literacy, Computer Literacy, Computer Literacy, Computer Literacy, Computer Literacy, Digital Advertising, Digital Advertising, Gmail, Computer Literacy, Computer Literacy, Computer Literacy, Computer Literacy, Computer Literacy, Computer Literacy, Computer Literacy, Computer Literacy, Computer Literacy, Computer Literacy, Computer Literacy, Computer Literacy, Computer Literacy, Computer Literacy, Computer Literacy, Sales, Sales Management, Sales Strategy, Computer Literacy, Conflict resolution and Problem solver, Computer Literacy, Analysis, IT General, Computer Literacy, Computer Literacy, Computer Literacy, Computer Literacy, Digital, Computer Literacy, Digital Advertising, Computer Literacy, Digital, Digitalization, Computer Literacy, Computer Literacy, Computer Literacy, Computer Literacy, Computer Literacy, Computer Literacy, Computer Literacy, Computer Literacy, Computer Literacy, Computer Literacy, Computer Literacy, Computer Literacy, Conflict resolution and Problem solver, Microsoft Word, excel/word/powerpoint, Computer Literacy, Computer Literacy, ACAPS, Computer Literacy, Report Generation, Coordinating for Recruitment, Computer Literacy, Computer Literacy, Computer Literacy, Computer Literacy, Computer Literacy, Computer Literacy, Interpersonal Skills, Leadership Skills, Computer Literacy, Computer Literacy, Computer Literacy, Computer Literacy, Computer Literacy, Computer Literacy, Computer Literacy, Computer Literacy, Computer Literacy, Computer, Typing Skills, Microsoft Office Applications, Conflict resolution and Problem solver, Digital Advertising, Digital Advertising, Digitalization, Digital, Digital, Digital Advertising, Digital Advertising, Digital Advertising, Digital, Digital Advertising, Digital Advertising, Digital Advertising, Digital Advertising, Digital Advertising, Advanced MS Excel Skills, Software Applications, Hardware Troubleshooting, Computer Literacy, Computer Literacy, Computer Literacy, Computer Literacy, Computer Literacy, Computer Literacy, Computer Literacy, Computer Literacy, Computer Literacy, MS Office Programs, Ubuntu Linux, Technical Analysis, Computer Literacy, Computer Literacy, Computer Literacy, Computer Literacy, Computer Literacy, Computer Literacy, Computer Literacy, Computer Literacy, book keeping, Digital, Digital, Digital Advertising, Computer Literacy, Computer Literacy, Computer Literacy, Computer Literacy, Computer Literacy, Computer Literacy, Computer Literacy, Computer Literacy, Typing Skills, Computer, MS Office Literate, Email Applications like Outlook Gmail, Banking, Call Center, Photo Editing, Digital, Digital, Digital, Digital, Digital, Digital Advertising, Digital, Digital Advertising, Digital, Digital Advertising, Digital Advertising, Digital, Digital Advertising, Digital Advertising, Digital Advertising, Digital, Digital, Digital, Digital, Digital Advertising, Digital Advertising, Digital, Digital, Computer Literacy, Computer Literacy, Computer Literacy, Computer Literacy, Computer Literacy, Computer Literacy, Computer Literacy, Computer Literacy, Digital, Digital, Marketing Analysis, Computer Literacy, Computer Literacy, Market Analysis, Computer Literacy, Computer Literacy, Computer Literacy, Computer Literacy, Computer Literacy, Computer Literacy, Computer Literacy, Computer Literacy, Computer Literacy, Computer Literacy, Computer Literacy, Computer Literacy, Computer Literacy, Computer Literacy, Digital Advertising, Digital, Digital Advertising, PHP, Supervisory Control and Data Acquisition Systems, Digital, Digital, Digital, Digital Advertising, Digital, Digital, Digital Advertising, Computer Literacy, Computer Literacy, Computer Literacy, Computer Literacy, Computer Literacy, Computer Literacy, Computer Literacy, Computer Literacy, Microsoft Office, Content Creation, Digital, Digital Advertising, Digital, Digital, Digital Advertising, Digital Advertising, Computer, Computer Literacy, Computer Literacy, Computer Literacy, Computer Literacy, Computer Literacy, Computer Literacy, Computer Literacy, Computer Literacy, Digital, Digital, Customer Service, Microsoft Office Applications, Microsoft & Photoshop, Computer Literacy, Computer Literacy, Computer Literacy, Computer Literacy, Computer Literacy, Computer Literacy, Computer Literacy, Computer Literacy, Digital, Digital Advertising, Language Training, Training, Computer Literacy, Computer Literacy, Computer Literacy, Computer Literacy, Computer Literacy, Computer Literacy, Computer Literacy, Computer Literacy, Network Administration, Training, TROUBLE SHOOTING, Internet Applications, Project Management and Coordination skills, Service Desk, Asset Management, Java, Spring, Computer Literacy, Computer Literacy, Computer Literacy, Computer Literacy, IT Management Services, Computer Literacy, Computer Literacy, Computer Literacy, Computer Literacy, A graduate of any 4-year medical allied course (, Digital Advertising, Digital Advertising, Digital, Gmail, Microsoft Office Applications, Gmail, Microsoft Office Applications, Gmail, Microsoft Office Applications, Digital Advertising, Digital Advertising, Digital, Digital Advertising, Digital, Digital Advertising, Digital Advertising, Digital, Digital Advertising, Digital Advertising, Digital Advertising, Digital, Digital Advertising, Digital Advertising, Digital, Digital Advertising, Photo Editing, Computer Literacy, Computer Literacy, Computer Literacy, Computer Literacy, Computer Literacy, Computer Literacy, Digital, Computer Literacy, Computer Literacy, Digital Advertising, Gmail, Computer Literacy, Computer Literacy, Computer Literacy, Computer Literacy, Computer Literacy, Computer Literacy, Computer Literacy, Computer Literacy, Nursing Care Management, Computer Literacy, Computer Literacy, Computer Literacy, Computer Literacy, Customer Relationship Management, Computer Literacy, Computer Literacy, Computer Literacy, Computer Literacy, Computer Literacy, Digital, Digital, Computer Literacy, Computer Literacy, Computer Literacy, Computer Literacy, Computer Literacy, Computer Literacy, Computer Literacy, Computer Literacy, Computer Literacy, Analytical Skills, Work in Clinical and Hospital environment, Analytical Skills, Computer Literacy, Computer Literacy, Computer, Computer Literacy, Computer Literacy, Computer Literacy, Computer Literacy, Computer Literacy, Computer Literacy, Computer Literacy, Computer Literacy, Computer Literacy, Computer Literacy, Computer Literacy, n/a, Computer Literacy, Computer Literacy, Computer Literacy, Computer Literacy, excel, word, Canva, Computer Literacy, Computer Literacy, Computer Literacy, Computer Literacy, Computer Literacy, Computer Literacy, Computer Literacy, Computer Literacy, Computer Literacy, Computer, Typing, Seo, Social Media Management, Computer Literate, Computer Literate, Product Training, Upskills training, Language Training, Computer Literate, Excellent PC skills particularly in MS Excel, Must have Strong computer organizational, Product Training, Language Training, Upskills training, knowledgeable in computer software, Web Metrics, Digital Advertising, Cross-channel Campaign Management, Campaign Performance Measurement, Digital Marketing Analytics, Digital Analytics, Computer Literacy, Computer Literacy, Computer Literacy, Computer Literacy, Computer Literacy, Computer Literacy, Computer Literacy, Computer Literacy, Sales, Computer Literacy, Computer Literacy, Computer Literacy, Computer Literacy, Computer Literacy, Computer Literacy, Computer Literacy, Computer Literacy, Content Creation, Computer Literacy, Computer Literacy, Computer Literacy, Computer Literacy, Computer Literacy, Computer Literacy, Computer Literacy, Computer Literacy, Typing Skills, Typing Skills, Typing Skills, Digital Advertising, Extensive knowledge on labor laws and legislations, AutoCAD, Construction Engineering, Surveying Engineering, Planning Skills, Scheduling, Basic Nursing Care, Project Coordination, Digital Advertising, Digital Advertising, Digital, knowledge of DO 13 and RA 11058, nowledge of potentially hazardous materials or practices, Experience in writing reports and policies for health and safety, Familiarity with conducting data analysis and reporting statistics, COSH Certificate, Licensed Engineer, Adept in using different kinds of surveying instruments, Knowledgeable in surveying works, Experienced in vertical construction, Licensed Engineer, Highly competent in leading and directing project teams, proficient in construction planning and resources distribution, Experienced in medium and high rise construction, Licensed Engineer, Experienced in vertical construction and interior fit-out works, Knowledgeable in preparing construction schedules, Highly skilled in cost estimates, Proficient in organizing and controlling project elements, Payroll / Compensation & Benefits, HR Information Systems HRIS, Licensed Civil Engineer, Experienced in vertical construction and interior fit-out works, knowledgeable in preparing construction schedules,, Gmail, Computer Literacy, Computer Literacy, Computer Literacy, Computer Literacy, Computer Literacy, Computer Literacy, Computer Literacy, Computer Literacy, code web applications, read/write CSS, HTML and Javascript, Develop and integrate with custom API, Digital Advertising, Digital Advertising, Digital Advertising, Digital, Digital, Digital Advertising, Digital, Digital, Digital Advertising, Digital, Digital, Digital Advertising, Digital, Digital, Computer Literacy, Computer Literacy, Computer Literacy, Computer Literacy, Computer Literacy, Computer Literacy, Computer Literacy, Computer Literacy, Product Training, Language Training, Upskills training, Product Training, Language Training, Upskills training, Product Training, Language Training, Upskills training, Computer related, Computer Literacy, Computer Literacy, Computer Literacy, Computer Literacy, Computer Literacy, Computer Literacy, Computer Literacy, Computer Literacy, Computer Literacy, Digital Advertising, Digital, Digitalization, Digitalization, Marketing Analysis, Digital Advertising, Content Creation, Computer Literacy, Computer Literacy, Computer Literacy, Computer Literacy, Computer Literacy, Computer Literacy, Computer Literacy, Computer Literacy, System Analysis, Programming Languages, Project Management Concepts, System Analysis and Design, Technical / Functional Training, MYSQL Queries, PHP, Python, React JS, Computer Literacy, Computer Literacy, Computer Literacy, Computer Literacy, Computer Literacy, Computer Literacy, Computer Literacy, Computer related, Computer Literacy, Computer related, Analytical Thinking, Computer related, Analytical Thinking, BPO Business Process Outsourcing, Computer Literacy, Computer Literacy, Computer Literacy, Computer Literacy, Computer Literacy, Computer Literacy, Computer Literacy, Computer Literacy, Technical Support, Banking, Call Center, Computer Literacy, Computer Literacy, Accounts Payable, SEO/SEM Campaigns, Computer Literacy, Computer Literacy, Computer Literacy, Computer Literacy, Computer Literacy, Computer Literacy, Computer Literacy, Networking / Building Network, Process Improvement, Computer Literate, PC Assembly or Disassembly, Software Troubleshooting, UTP Crimping, Excellent PC skills particularly in MS Excel, Gmail, Strong computer organizational, Excellent PC skills particularly in MS Excel, Strong computer organizational, Computer Literacy, Computer Literacy, Computer Literacy, Computer Literacy, Computer Literacy, Computer Literacy, Computer Literacy, Computer Literacy, IV insertion, vital signs and monitoring, Analysis, Research, Compliance to Laws and Standards, Data Protection Law, ISO Certification, Quality Management System, Research, Nursing care, Infection Control, Training, Budget Management, Budget Planning & Cost Control, Budgeting, Cost Analysis, Analytics, General Accounting, Graphic Design And Layouting, Video Editing, Community Development, Sustainable Development, Proposal Writing, SAP, Registered Nurse, Computer Literacy, Computer Literacy, Computer Literacy, Digital marketing, Computer Literacy, Computer Literacy, Digital marketing, Computer Literacy, Computer Literacy, Website Programming, Computer Literacy, Adobe Photoshop, IllustratorCs, 3D VIZ, cad, Data Analysis, Statistics, Typing Skills, Sales / CRM, Finance & Accounts, Financial Analysis, Accounting Services, Sales / CRM, know how to process P.O and Sales Invoicing, Has experience with stock inventory, Problem Determination and Recovery, Computer Game, Computer Hardware Engineering, Computer Literacy, Proven work experience in warehousing, retail, stock keeping, inventory management, Proven experience as Purchaser or relevant role, Marketing, Social Media, Content Creation, Design, Computer Literate, Computer Literate, Oracle Application Framework, Software Development, ERP, Problem Determination and Recovery, problem solving, Computer Configuration, Engineering, Utilities, Construction Administration, People Development, Team Management, Organization Change and Development, Able to lift, Warehouse Management Activities, Good attitude, Quantity Surveying, Good attitude, Accounting, Occupational Health & Safety Management Systems, Proficient in Microsoft Office (Word,Excel & Powerpoint), Cartography, Survey Analysis, Digital Advertising, Tesda NC-II Holder, Digital, Insulation Testing, Analysis, Tesda NC-II Holder, Knows how to operate blasting/painting equipment, QC Tools, Why-why Analysis, People Management, Tesda NC-II Holder, Computer Literacy, Heavy Equipment Maintenance, Driver, Outbound Logistics, Customer Engagement, Customer Experience Improving of, Hydraulic Studies, Electrical, mechanic technician, Sales, Food And Beverage Services, Machine Learning, Quality Control and Assurance, Account Management, helper, Computer Literacy, Computer Literacy, Computer Literacy, Computer Literacy, Computer Literacy, Computer Literacy, Computer Literacy, Computer Literacy, Quality System, Documentaries, Linux, microsoft windows, Java, Python, XML, SQL, Tech savvy, Driving Skills with license, Engineering, Basic Computer Skills, Inspection, Presentation Skills, Training Material Creation, Detail oriented, Driving, Detail oriented, Welding, Team Management, Creating / Improving Processes, Database, Organization Behavior, Administering, Career Counseling, SAFe, Workforce Analytics, Analysis, Purchasing, general affairs, Nursing, Teaching, Nursing, Patient Care, Teaching English as a Foreign Language (TEFL) arrangements, Medical, Patient Care, Team Management, Documentation and Record Keeping, Logistic Management, Driving, Analysis, Interperpersonal Skills, Flexible, defensive driving, Digital Advertising, Customer Service, Digital, Digital, Digital, Digital Advertising, Digital Advertising, Analysis, Financial Statements, Microsoft Excel, Call Center, Customer Service and Call Center, Data Gathering and Analytics, Call Center, Customer Service and Call Center, Data Gathering and Analytics, Microsoft Office Applications, excel/word/powerpoint, Detail oriented, Detail oriented, Computer Literacy, Computer Literacy, Computer Literacy, Computer Literacy, Computer Literacy, Computer Literacy, Computer Literacy, Computer Literacy, Technical Skills, Computer, Typing Skills, Safety, Ultrasound Machine Operation, Sales & Marketing, Tagging of Merchandise, Tesda NC-II Holder, Computer Literacy, Computer Literacy, Computer Literacy, Computer Literacy, Computer Literacy, Computer Literacy, Computer Literacy, Computer Literacy, Computer Literacy, Data Entry, Design Application, Design Application, Training, Service Desk, Computer Literacy, Computer Literacy, Computer Literacy, Computer Literacy, Computer Literacy, Computer Literacy, Computer Literacy, Computer Literacy, Computer Literacy, Computer Literacy, Computer Literacy, Computer Literacy, Computer Literacy, Computer Literacy, Computer Literacy, Computer Literacy, Knowledgeable in purchasing and canvassing processes, Computer Literacy, Computer Literacy, Computer Literacy, Computer Literacy, Computer Literacy, Computer Literacy, Computer Literacy, Computer Literacy, Gmail, Computer Literacy, Computer Literacy, Computer Literacy, Computer Literacy, Computer Literacy, Computer Literacy, Computer Literacy, Computer Literacy, TROUBLE SHOOTING, Network, Typing Skills, Finance and Accounts, Weld Examination Testing, Leadership Skills, Computer Literacy, Computer Literacy, Computer Literacy, Computer Literacy, Computer Literacy, Computer Literacy, Computer Literacy, Computer Literacy, Computer, Typing Skills, Taxation, Contract Management, Excellent PC skills particularly in MS Excel, Must have Strong computer organizational, Technical Skill, Office 365, Computer Literacy, Computer Literacy, Computer Literacy, Computer Literacy, Computer Literacy, Computer Literacy, Computer Literacy, Network Connectivity, Local Area Network LAN, Computer Literacy, Computer Literacy, Computer Literacy, Computer Literacy, Computer Literacy, Computer Literacy, Computer Literacy, Computer Literacy, Computer Literacy, Computer Literacy, Computer Literacy, Computer Literacy, Computer Literacy, Computer Literacy, Computer Literacy, Computer Literacy, Computer Literacy, Computer Literacy, MySQL or PostgreSQL, Linux OS, Apache, Node JS, api integration, React JS, Ant Design, Vuejs, HTML / CSS / Javascript, Product Tagging, Sales, Computer Literacy, Computer Literacy, Computer Literacy, Computer Literacy, Computer Literacy, Computer Literacy, Computer Literacy, Computer Literacy, Computer Literacy, Accounts Payable, Microsoft Excel, Quality Assurance, Automation Testing with Selenium, Kitchen Management, Customer Service, Inventory Control, Digitalization, Digital, Digital, Computer Literacy, Computer Literacy, Computer Literacy, Computer Literacy, Computer Literacy, Computer Literacy, Computer Literacy, Computer Literacy, Computer software and Hardware, Network, Digital Advertising, Computer Literacy, Computer Literacy, Computer Literacy, Computer Literacy, Computer Literacy, Computer Literacy, Computer Literacy, Computer Literacy, Computer software and Hardware, Digitalization, Digital, Digital, Reporting and Analysis, Reporting and Analytics, Computer Literacy, Computer Literacy, Computer Literacy, Computer Literacy, Computer Literacy, Computer Literacy, Computer Literacy, Computer Literacy, Computer Literacy, English communication skills, CSR Initiatives, CSR Initiatives, Computer Literacy, Computer Literacy, Computer Literacy, Computer Literacy, Computer Literacy, Computer Literacy, Computer Literacy, Computer Literacy, Sales, Sales Management, Sales Strategy, HubSpot, Language Training, Upskills training, Product Training, excel/word/powerpoint, Team Lead, Computer Literacy, Computer Literacy, Computer Literacy, Computer Literacy, Computer Literacy, Computer Literacy, Computer Literacy, Computer Literacy, Computer Literacy, Workforce Analytics, Accounting, Computer Literacy, Computer Literacy, Computer Literacy, Computer Literacy, Computer Literacy, Computer Literacy, Computer Literacy, Computer Literacy, Computer Literacy, Computer Literacy, Computer Literacy, Computer Literacy, Computer Literacy, Computer Literacy, Computer Literacy, Computer Literacy, Computer Literacy, Team Lead, Strong understanding of system integration concepts, Microsoft Office & Quickbooks, Computer Literacy, Computer Literacy, Computer Literacy, Computer Literacy, Computer Literacy, Computer Literacy, Computer Literacy, Computer Literacy, Product Training, Language Training, Upskills training, Computer Literacy, Computer Literacy, Computer Literacy, Computer Literacy, Computer Literacy, Computer Literacy, Computer Literacy, Computer Literacy, Typing Skills, Speed-typing, Data Entry, Driving Skills, Computer, Computer, Driving Skills with license, Computer, Customer Service, Certifications for OSCP, and SANS GCIH, GREM, GSEC, GPEN or similar, MS Excel, Financial Analysis, Financial Reporting, Agile Kanban, Atlassian JIRA, Confluence, Project Management, MS SQL Server - SSRS, PowerBI, Business Objects, AWS knowledge, MS SQL Server - SSRS, Business Objects, AWS knowledge, PowerBI, Java technology stack, Software Engineering, Business Process Analysis, End to End Project delivery, ERP, CRM Tools, E-commerce, Speed-typing, Data Entry, Automated Testing, Scrum, GIT, Quality Engineering, AWS, Software - Developer, Software - Analyst/Programmer, Developer Programmer, Software Engineer, Software & Applications Programmer, Computer Software, Javascript, Project Management and Coordination skills, Auditing, excel/word/powerpoint, SQL Commands, Computer, Java technology stack, Customer Service and Call Center, Payroll / Compensation & Benefits, timekeeping, Employee Engagement, Employee Grievance Management, HRM Knowledge and Expertise, Client Management, Customer Service Oriented, Salesforce Vlocity CPQ, CPQ Developer, Salesforce Vlocity CPQ, Salesforce Administrator, MS SQL Server - SSRS, power bi, Business Objects, AWS knowledge, Javascript, Python, CI/CD concepts, agile scrum, Monitoring of Maintenance tickets for TEBA and POP Sites and Updating LSD, Processing of COPE & Startrack Orders, Monitoring of NIE Stocks in Rush, Access Request approval request, Experience in troubleshooting/ supporting enterprise networking services & products, LAN, WAN, VoIP, Cisco, LAN, WAN, VoIP, Cisco, Knowledge in Philippine Labor Law on Payroll regulations and computations, Familiarity in Payroll and Timekeeping System, Experience in computation of final pay claim of resigned employees, Administering first aid treatments and providing medications to employees, Assisting injured employees to the nearest hospital, Provides assistance the Company Doctor with possible research and analysis to identify and prevent r, Monitor and record the patients condition, Any other related tasks that may be assigned, Selenium, Java, Microsoft Office Applications, MS Office Programs, Payroll Administration, Income Tax Returns, timekeeping, Auditing, excel/word/powerpoint, SQL Commands, Digital, Digital Advertising, Digital Advertising, Digital, Digital, Digital Advertising, Digital Advertising, Digital Advertising, Digital, Digital, Digital Advertising, Digital, Digital, Digital, Digital Advertising, Digital, Digital Advertising, Digital, Digital, payroll system, Sales, Auditing, excel/word/powerpoint, SQL Commands, Tech savvy, Java, HTML / CSS / Javascript, AJAX, AngularJS, JQuery, Gitlab, CRM, ERP, E-commerce, jira, Agile (scrum), Microsoft Office Applications, Intermediate Multimedia skills, Intermediate Microsoft Office skills, F2F training courses, Salesforce Vlocity CPQ, Vlocity cache mechanisms, Vlocity CPQ subject matter expert, Node JS, CPQ Developer, NIE/FOPS Rush Pick up/Delivery Orders, Patching, Installations, Terminations, Decommissioning, Active Equipment Pre Patching, Battery Infor, Monitoring of NIE Stocks in Rush, Digitizing and updating of floor plan, Processing and Raising of Joint Audit, 5+ years of WFM experience with managerial/ leadership experience, Thorough understanding of Contact Centre metrics and how they relate to performance and customer exp, Demonstrated delivery of improving schedule effectiveness., Demonstrated skills in one or more of the following areas: data analysis/visualization, forecasting,, Manager-level communication skills, including the ability to present analytics results and insights, Extensive experience with Microsoft suite of applications, focusing on Excel., Security operations, Incident Analysis and Incident Handling, Vulnerability Management, System Patching, Log Analysis, Intrusion Detection, Firewall Administration, Google AdWords, Digital marketing, Copywriting, Monitor, optimize network performance, and provide user support, Provide first level contact and convey network resolutions to corporate customer issues, Properly escalate unresolved queries to the next level of support, Track, route, and redirect problems to correct resources, LAN/ WAN Networking, VoIP, Cisco, Knowledge in Philippine Labor Law on Payroll regulations and computations, Familiarity in Payroll and Timekeeping System, Advance knowledge in Microsoft Office applications and tools, Administering first aid treatments and providing medications to employees, Assisting injured employees to the nearest hospital, Forecasting, Capacity Planning, Scheduling, Real Time Management, MS Office Literate, System Administration, Writing Business Requirement Document, Poster Design, Marketing, Canva, MS Office Literate, Zoom, MS Office Programs, Canva, Zoom, System Monitoring, Zoom, Canva, Social Media, Microsoft Office Applications, Zoom, Canva, Social Media, Microsoft Office Applications, Zoom, Canva, Social Media, Microsoft Office Applications, Digital Advertising, Digital Advertising, Digital, Digital Advertising, Digital Advertising, Digital, Digital Advertising, Digital Advertising, Digital, Digital, Call Center Skills, Digital, Digital, Citrix Virtual App, VMware Horizon, Microsoft Office 365, jira, DNS network, Firewall/proxy network, Micro Segmentation, Java, Frameworks (Struts or Spring or Hibernate), Databases (Oracle, MYSQL), Front-end technologies (HTML, CSS, JavaScript, AJAX), Frameworks (AngularJS, jQuery, SASS), Data transport XML/JSON, Back end technologies (SOAP and REST), Gitlab, ELK, Experience at implementing enterprise software (ERP, CRM, e-commerce) is preferred, Knowledge in managing JIRA is an advantage, Experience working in an Agile (scrum) environment is preferred, Advanced writing skills including reports, presentations & training documentation, Intermediate Microsoft Office skills, Excellent assessment skills, Intermediate knowledge of adult learning methodologies and instructional systems design processes, Salesforce Vlocity CPQ, Understanding of the Vlocity cache mechanisms, Salesforce Administrator, Platform Developer, NodeJS experience, Salesforce Industries CPQ Developer, Field Operations experience, Fiber Optic deployment, Engineering installation plans, Microsoft Excel, AutoCAD, Visio, Security operations, Incident Analysis, incident handling, Vulnerability Management, System Patching, Log Analysis, Intrusion Detection, Firewall Administration, Agile Kanban, Scrum frameworks, Atlassian JIRA, Confluence, Project Management, Basic SQL knowledge, MS SQL Server - SSRS, power bi, Business Objects, AWS knowledge, Microsoft Office Applications, ERP, CRM, E-commerce, Technical writing experience, LAN, WAN, VoIP, Cisco, LAN, WAN, VoIP, Cisco, APIs/Microservices, Postman and Newman or a similar API framework (i.e. Karate etc.), Javascript, Python, Scrum, GIT, CI tooling such as Jenkins / Bamboo / Team City, Familiarity in Payroll and Timekeeping System, Advance knowledge in Microsoft Office applications and tools, Familiarity with CRM systems and practices, Proficiency with computers, Administering first aid treatments and providing medications to employees, Assisting injured employees to the nearest hospital, Provides assistance the Company Doctor with possible research and analysis to identify and prevent r, Familiarity with CRM systems and practices, Proficiency with computers, Familiarity with CRM systems and practices, Proficiency with computers, Microsoft Office Application, Canva, Zoom, Freshdesk / Zendesk Platforms, Accounting Management, Typing Skills, Driving, Good knowledge in video editing. Knowledge in using Moviemaker, PowerDirector, Adobe Premier or Vega, Intermediate knowledge in graphics design and using Photoshop, Proficient in MS Office Applications (Excel, Word, PPT and MS Outlook), Accounts Payable, Accounts Receivable, General Accounting, Proficient knowledge of Image creation/customization/upgrades, Involved in operations support at L2/L3 level, Proficient Knowledge of Windows Operating Systems, Experience of optimizing Windows Desktop for use in a virtual environment, Documentation skills in referencing existing and developing new materials where required. Confluence, Advanced knowledge of registry, permissions, and drivers and software required, Understanding of Network (DNS, Firewall/proxy, Micro Segmentation). Storage Virtualizations, Databases (Oracle, MYSQL), Front-end technologies (HTML, CSS, JavaScript, AJAX), Frameworks (AngularJS, jQuery, SASS), Data transport XML/JSON, Back end technologies (SOAP and REST), GitLab and ELK, Must be graduate of Bachelor of Science in Environmental Science or any related technical course, Salesforce Vlocity CPQ, Understanding of the Vlocity cache mechanisms, Salesforce Administrator and Platform Developer certificates are highly desired, Ambition to be our Vlocity CPQ subject matter expert, NodeJS experience is highly desired, Zoom, Canva, Microsoft Office Applications, Presentations, NIE/FOPS Rush Pick up/Delivery Orders, Processing invoices for approvals for payments, Requesting for Materials Quotation from the Supplier, Processing EMF and Decommissioning of Racks and Facilities, Updating LSD for Field Ops works, Digitizing and updating of floor plan, Access Request approval request, Security operations, Incident Analysis and Incident Handling, Vulnerability Management, System Patching, Log Analysis, Intrusion Detection, Firewall Administration, Experience in Agile Kanban and Scrum frameworks, xperience in Atlassian JIRA & Confluence, Experience in Project Management, Basic SQL knowledge, MS SQL Server - SSRS, power bi, Business Objects, AWS knowledge, APIs/Microservices, Javascript, Python, Agile Scrum teams, GIT, CI tooling such as Jenkins / Bamboo / Team City, Typing Skills, Advanced knowledge/installation/configuration/maintenance/troubleshooting of, but not limited to, Typing Skills, Advanced knowledge/installation/configuration/maintenance/troubleshooting of, but not limited to:, designing, implementing, and supporting Microsoft Windows Server Features, Desktop operating systems, ERP, CRM, ecommerce, Typing Skills, Negotiation Skills, Hands on experience using Postman and Newman or a similar API framework (i.e. Karate etc.), Javascript, Python, Agile Scrum teams, GIT, CI tooling such as Jenkins / Bamboo / Team City, Familiarity in Payroll and Timekeeping System, Knowledge in Philippine Labor Law on Payroll regulations and computations, Typing Skills, Advance knowledge in Microsoft Office applications and tools, Software testing methodology, Unix Operating Systems such as Linux, Basic understanding of software development practices, Basic understanding of various API concepts such as REST API and SOAP API, Sales Planning, Lead Generation, Territory Management, Presentation Skills, Software testing methodology, Unix Operating Systems such as Linux, Basic understanding of various API concepts such as REST API and SOAP API, Telemarketing, Scripting skills are highly favored, Exposure to Windows based environments, A basic understanding of Mac OSX environment, Typing Skills, Driving Skills with license, Strategic Management, Sales Planning, Coaching Skills, driving skill with license, Customer Relationship Management, auditing skills, Reporting and Analytics, Presentation Skills, Design conceptualization, Product knowledge, Digital marketing, Social Media Management, Market And Opinion Research, Supplier Relationship Management, Agreements Sign-Off and Service Activation, FDA Compliance, Regulatory Monitoring, Quality Control, Quality Assurance, Inventory Management, FDA Compliance, Recruitment, Labor Compliance, Labor relations, Employee Engagement, File Management, Conduct Training Sessions, CEH, CISSP, CRISC, CISA, ECSA, CHFI, CFE, MCSE, CCNA or CCNP, Hands-on competence in Excel, PowerPoint, Avaya CMS and any WFM software, Solid fundamentals and conceptual clarity in WFM, Contact Centers and Finance, Advanced knowledge/installation/configuration/maintenance/troubleshooting of, but not limited to:, Project Management and Coordination skills, Providing support to the Accounting Department, CRM software (Zendesk Sell or SFDC preferred), React JS, REACT, Node JS, Python, C#, Vuejs, AngularJS, React JS, BPO Background, USRN/PH License, Advanced knowledge and work experience in Vendor Risk Management or related fields such as audit, IT, HIPAA, HITRUST, experience with anti-virus software, intrusion detection, content filtering, and firewalls, Basic scripting languages bash, powershell, python, perl, Industry certification such as the following: SANS (GCIH, GPEN, GWAT, GXPN, GCFA, GCFE, Good understanding in Large scale distributed systems, cloud computing (AWS/Azure), Good Knowledge in Deep Learning Algorithms such as CNN, RNN & LSTM, Handle client interaction and documentation, Solid fundamentals and conceptual clarity in WFM, Contact Centers and Finance., Hands-on competence in Excel, PowerPoint, Avaya CMS and any WFM software., Working knowledge of Excel, Minitab & Power BI, Experience in automation of aspects of Quality function, Lean Six sigma Black belt certified, Knowledge & experience of ISO, Agile methodology, Quality Assurance, KNOW HOW TO OPERATE COMPUTER, Accounts Payable, Accounts Receivable, General Accounting, Proficient knowledge of Image creation/customization/upgrades, Involved in operations support at L2/L3 level, Proficient Knowledge of Windows Operating Systems, Confluence and JIRA tools, Frameworks (Struts or Spring or Hibernate), Databases (Oracle, MYSQL), Front-end technologies (HTML, CSS, JavaScript, AJAX), Frameworks (AngularJS, jQuery, SASS), Data transport (XML/JSON), Back end technologies (SOAP and REST), GitLab and ELK, Enterprise software (ERP, CRM, e-commerce), Agile (scrum), Salesforce Vlocity CPQ, Quality Assurance, Customer Service, Technical Support, Helpdesk, Vlocity cache mechanisms, Salesforce Administrator, Platform Developer, Preferably with Field Operations experience, Working knowledge of equipment use to maintain data centers, Working knowledge of Fiber Optic deployment requirements, Working experience in any Database that keeps track of fiber infrastructure, Understand and able to interpret engineering installation plans, Sound understanding of telecommunications physical construction, Expertise in Excel, AutoCAD and Visio is an advantage, Security operations, Incident Analysis, incident handling, Vulnerability Management, System Patching, Log Analysis, Intrusion Detection, Firewall Administration, Agile Kanban, Scrum frameworks, Atlassian JIRA, Confluence, Project Management, MS SQL Server - SSRS, Business Objects, PowerBI, AWS knowledge, ERP, CRM, E-commerce, Agile Software Development, APIs/Microservices, Postman and Newman, API framework, Javascript, Python, CI tooling such as Jenkins / Bamboo / Team City, Philippine Labor Law on Payroll regulations and computations, Advance knowledge in microsoft office, good communication skills, Payroll and Timekeeping System, Software testing methodology, Unix Operating Systems such as Linux, API concepts such as REST API and SOAP API, Scripting skills, Software testing methodology, Unix Operating Systems such as Linux, Basic understanding of software development practices, Basic understanding of various API concepts such as REST API and SOAP API, Scripting skills are highly favored, Exposure to Windows based environments an advantage, A basic understanding of Mac OSX environment, Driving Skills, Advanced knowledge/installation/configuration/maintenance/troubleshooting of, but not limited to:, Holds 1-2 years of relevant experience, Business Components, Risk Assessment, MS Excel, Auditing, n/a, SAP, React JS, React Native, Node JS, Typing Skills, Computer Skills, Computer, Typing Skills, MS Office Skills, Feedmill Experience is an advantage, React Native, React.js, Node JS, Cypress.io, Electron, Customer Engagement, Customer Support, Project Management and Coordination skills, Network Administration, MS Office Literate, Advanced knowledge/installation/configuration/maintenance/troubleshooting of, but not limited to: Wi, trong computer and internet skills, including Microsoft Office suite, Proficient operational software experience with CRM software (Zendesk Sell or SFDC preferred), Microsoft Office Applications, Office 365, Microsoft Office & Quickbooks, Electrical Installation, Driving Skills with license, Java, Spring, Typing Skills, Project Management and Coordination skills, Project Management and Coordination skills, Project Management and Coordination skills, Project Management and Coordination skills, Project Management and Coordination skills, Project Management and Coordination skills, excel/word/powerpoint, Selenium, Cucumber, API Testing, SQL, Automation Testing with Selenium, React JS, JavaScipt, RESTful Web Services, SOAP API, Microsoft Office, Microsoft Excel, Accounts Payable, Accounts Receivable, General Accounting, Technical experience with Cloud VDI operation managing Azure Virtual Desktop / Windows Virtual Deskt, Experience designing the Azure Virtual Desktop architecture, Experience designing for user identities and profiles, Experience implementing and managing networking & storage for AVD, Experience creating managed pooled and personal VDI host pools, Forecasting, Capacity Planning, Scheduling, Real Time Management, VBA, MS Excel, SQL and/or MS Access, Frameworks (Struts or Spring or Hibernate), Databases (Oracle, MYSQL), Front-end technologies (HTML, CSS, JavaScript, AJAX), Frameworks (AngularJS, jQuery, SASS), Data transport XML/JSON, Back end technologies (SOAP and REST), GitLab and ELK, Clinic/Facility Management, jira, JIRA Agile, ERP, CRM, E-commerce, Patient Care, Salesforce Vlocity CPQ, Platform Developer, Salesforce Administrator, NodeJS experience, Field Operations experience, Working knowledge of equipment use to maintain data centers, Working knowledge of Fiber Optic deployment requirements, Working experience in any Database that keeps track of fiber infrastructure, Engineering installation plans, Expertise in Excel, AutoCAD and Visio, Security operations, Incident Analysis and Incident Handling, Vulnerability Management, Risk Management, Project Management, Process Controls, Continuous Control Monitoring, governance, Data Privacy and Audit, Data Analytics, System Patching, Log Analysis, Intrusion Detection, Firewall Administration, Agile Kanban and Scrum frameworks, Atlassian JIRA & Confluence, Project Management, SQL knowledge, MS SQL Server - SSRS, power bi, Business Objects, AWS knowledge, Java technology stack and relevant enterprise cloud products and infrastructures, Technical writing experience, Agile software development lifecycle experience, Systems and process thinking, with proven track record of quality, Strategic problem solving capabilities with an analytical approach, ERP, CRM, E-commerce, Software automated testing, GIT, CI tooling such as Jenkins / Bamboo / Team City, Javascript, Python, Knowledge in Philippine Labor Law on Payroll regulations and computations, Advance knowledge in Microsoft Office applications and tools, Familiarity in Payroll and Timekeeping System, Software testing methodology, Unix Operating Systems such as Linux, Basic understanding of various API concepts such as REST API and SOAP API, Content Creation, Management, Computer Configuration, knowledgeable in computer, Tech savvy, SQL, Web development, SQL, C#, SQL, C#, Web development, Computer Literacy, Creative Writing, ICD 10 coding, overall experience in a call center environment, experience managing large teams (80-100) in an operations or account manager role., Information Security/Risk Management experience, Experience in a regulated (financial, pharmaceutical, health care, etc.) industry, One or more of the following certifications is highly preferred: CEH, CISSP, CRISC, CISA, ECSA, CHFI, Experience with regulatory requirements including but not limited to PCI-DSS, ISO2700, HIPAA, etc., Risk Management, Internal Audit, risk advisory consulting, Risk Management Concepts, Microsoft Excel, Accounts Receivable, Microsoft Office, LAN, WAN, VoIP, Cisco, Forecasting, Capacity Planning and Scheduling, Real Time Management, MS Access, SQL, Processing invoices for approvals for payments, Post Fault Cost Recovery (Cable Damage Recovery), Processing of COPE & Startrack Orders, LAN, WAN, VoIP, APIs/Microservices, Postman and Newman, API framework (i.e. Karate etc.), Scrum, GIT, None, Computer Literacy, Microsoft Azure, Microsoft Office 365, Computer Literacy, Typing Skills, excel/word/powerpoint, Accounting, Auditing, Bookkeeping, Finance and Accounts, Billing and Collections, Labor relations, Recruitment, Employee Grievance Management, Electrical Installation and Maintenance, Building Maintenance, Analysis, Multimedia Applications, Drawing And Designing, Zoom, Canva, Social Media, Microsoft Office Applications, Driving Skills, Driving Skills with license, RISK IT, Risk Assessment, Risk Mitigation, Project Coordinator, Project Management and Coordination skills, good communication skills, Photoshop, Adobe Illustrator, Animation, Adobe Creative Suite, Adobe Flash, B2B community management, Business/ Finance/ Marketing, Sales, marketing or lead generation work, IT verticals, B2B digital marketing, Customer Service and Call Center, Adobe Illustrator, Adobe Creative Suite, Adobe Photoshop, InDesign, Premiere Pro, Content Creation, Digital Advertising, Microsoft Office Applications, Google Docs, Writing, Accounts Receivable, Financial Management, Microsoft Excel, Microsoft Office, LAN, WAN, VoIP, Accounts Payable, Accounts Receivable, General Accounting, Microsoft Office, Proficient knowledge of Image creation/customization/upgrades, Involved in operations support at L2/L3 level, Proficient Knowledge of Windows Operating Systems, Experience of optimizing Windows Desktop for use in a virtual environment, Thorough understanding of Active Directory, including replication and GPO, Documentation skills in referencing existing and developing new materials where required, Advanced knowledge of registry, permissions, and drivers and software required, Extensive knowledge of Windows operating systems patching, Understanding of Network (DNS, Firewall/proxy, Micro Segmentation), jira, Agile (scrum), Enterprise Software, Business Analyst, Understanding of the Vlocity cache mechanisms, Salesforce Administrator, Platform Developer, Vlocity CPQ subject matter expert, NodeJS experience, Preferably with Field Operations experience, Working knowledge of equipment use to maintain data centers, Working knowledge of Fiber Optic deployment requirements, Working experience in any Database that keeps track of fiber infrastructure, Understand and able to interpret engineering installation plans, Sound understanding of telecommunications physical construction, Expertise in Excel, AutoCAD and Visio is an advantage, Security operations, Incident Analysis, incident handling, Vulnerability Management, System Patching, Log Analysis, Intrusion Detection, Firewall Administration, Agile Kanban and Scrum frameworks, Atlassian JIRA & Confluence, Project Management, SQL knowledge, MS SQL Server - SSRS, power bi, Business Objects, AWS knowledge, Java technology stack, Enterprise software projects (BSS), Technical writing experience, Agile software development lifecycle experience, Systems and process thinking, with proven track record of quality, Strategic problem solving capabilities with an analytical approach, Familiarity in Payroll and Timekeeping System, Advance knowledge in Microsoft Office applications and tools, Knowledge in Philippine Labor Law on Payroll regulations and computations, APIs/Microservices, API framework (i.e. Karate etc.), Javascript, Python, Scrum, GIT, CI tooling such as Jenkins / Bamboo / Team City, GIT, CI tooling such as Jenkins / Bamboo / Team City, APIs/Microservices, Postman and Newman or a similar API framework (i.e. Karate etc.), MACHINE TROUBLE SHOOTING, Inventory, Symfony, PHP, Accounting, Sales, Sales, Communication Skills, Marketing, Design Application, Adobe, Market Analysis, Marketing, Microsoft Office Applications, UX, MAC and Windows proficiency, Good understanding on how Open source operating systems work (Linux) on a webhosting environment., Knowledgeable in front end development, Registered Nurse, Registered Nurse, Registered Nurse, Registered Nurse, Registered Nurse, Registered Nurse, Registered Nurse, Registered Nurse, Registered Nurse, Registered Nurse, Registered Nurse, Registered Nurse, Registered Nurse, Registered Nurse, Registered Nurse, familiarity in warehouse operations and inventory control practices, Bookkeeping, Accounting Services, ability to operate all equipment, Preferably with 2 years experience, Time Management, manager, computer literate and proficient in MS Office, Experienced Employees specializing in Maintenance/Repair, Computer Literate, Excellent time management skills, Computer Literate, Microsoft Office Applications, MS Office Proficient, Certified Public Accountant (CPA), Knows how to drive and must have a valid drivers license, Computer Literacy, Microsoft Office & Quickbooks, Spreadsheets, have knowledge in administrative functions, drive both automatic and manual transmission vehicles, work experience in web programming, work experience in web programming, Typing Skills, work experience in web programming, work experience in web programming, Good knowledge in video editing. Knowledge in using Moviemaker, PowerDirector, Adobe Premier or Vega, Intermediate knowledge in graphics design and using Photoshop, Proficient in MS Office Applications (Excel, Word, PPT and MS Outlook), Working knowledge in using Google Drive, Trello, Database and CRMs is an advantage but not required, Excellent verbal and written English communication skills including editing and proofreading work, w, Must be internet savvy, Hardware Troubleshooting, Software Troubleshooting, Hardware Troubleshooting, MS Office Literate, Quick in-depth qualitative analysis, Troubleshooting, Customer Service, Customer Service and Call Center, Team Management, Customer Service Data Entry, Payroll / Compensation & Benefits, Recruitment, Sourcing, Call Handling, Computer Literacy, Computer Literacy, Accounting, Bookkeeping, Microsoft Excel, Basic accounting and audit standards, Financial Management, Accounts Receivable, LAN, WAN, VoIP, Accounts Payable, Accounts Receivable, General Accounting, Proficient knowledge of Image creation/customization/upgrades, Involved in operations support at L2/L3 level, Proficient Knowledge of Windows Operating Systems, Experience of optimizing Windows Desktop for use in a virtual environment, Thorough understanding of Active Directory, including replication and GPO, Documentation skills in referencing existing and developing new materials where required, Advanced knowledge of registry, permissions, and drivers and software required, Extensive knowledge of Windows operating systems patching, Understanding of Network (DNS, Firewall/proxy, Micro Segmentation), Microsoft Excel, Forecasting, Capacity Planning and Scheduling, Real Time Management, MS Access, SQL, Frameworks (Struts or Spring or Hibernate), Databases (Oracle, MYSQL), Front-end technologies (HTML, CSS, JavaScript, AJAX), Frameworks (AngularJS, jQuery, SASS), Data transport XML/JSON, Back end technologies (SOAP and REST), GitLab and ELK, Enterprise software (ERP, CRM, e-commerce), Agile (scrum), Accounting, Understanding of the Vlocity cache mechanisms, Salesforce Administrator, Platform Developer, Vlocity CPQ subject matter expert, NodeJS experience, Preferably with Field Operations experience, Working knowledge of equipment use to maintain data centers, Working knowledge of Fiber Optic deployment requirements, Working experience in any Database that keeps track of fiber infrastructure, Understand and able to interpret engineering installation plans, Sound understanding of telecommunications physical construction, Expertise in Excel, AutoCAD and Visio is an advantage, 5+ years of WFM experience with managerial/ leadership experience, Thorough understanding of Contact Centre metrics and how they relate to performance and customer exp, Demonstrated delivery of improving schedule effectiveness, Demonstrated skills in one or more of the following areas: data analysis/visualization, forecasting, Manager-level communication skills, including the ability to present analytics results and insights, Extensive experience with Microsoft suite of applications, focusing on Excel., Software automated testing, GIT, CI tooling such as Jenkins / Bamboo / Team City, Javascript, Python, Familiarity in Payroll and Timekeeping System, Advance knowledge in Microsoft Office applications and tools, Knowledge in Philippine Labor Law on Payroll regulations and computations, MySQL or PostgreSQL, Linux OS, Apache, Node JS, api integration, React JS, Ant Design, Vuejs, HTML / CSS / Javascript, Must be graduate of Bachelor of Science in Environmental Science or any related technical course, Automotive Components and Parts Testing, Advanced knowledge/installation/configuration/maintenance/troubleshooting of, but not limited to, Advanced knowledge/installation/configuration/maintenance/troubleshooting of, but not limited to:, trong computer and internet skills, including Microsoft Office suite, Proficient operational software experience with CRM software (Zendesk Sell or SFDC preferred), trong computer and internet skills, including Microsoft Office suite, Proficient operational software experience with CRM software (Zendesk Sell or SFDC preferred), Advanced knowledge/installation/configuration/maintenance/troubleshooting of, but not limited to: Wi, Providing support to the Accounting Department, Network Administration, Feedmill Experience is an advantage, Sales, Sales, Sales, MACHINE TROUBLE SHOOTING, Inventory, Accounting, Driving Skills with license, Driving Skills with license, fix minor trouble, Driving Skills with license, Driving, ITIL Framework, Cisco Routers, Cisco Switches, Avaya, Firewall, Network Troubleshooting, Public Relations, Media Relations Communications, Corporate Communications Strategy, Web Publishing, Digital marketing, Social Media Management, Content Creation, Project Management skills, Organizing skills, Tax Laws, Analytic Function, SAP, Sourcing, Recruitment, Candidate Manager, Customer Service, Telephone Skills, Project Management and Coordination skills, Project Coordination, Project Documentation, Data Savvy, Technical, Analytical, and Service-Minded, Data Savvy, Technical, Analytical, and Service-Minded, Perform market and client research., Provide support assistance to sales and marketing departments, especially in project deliveries and, Assist in executing sales and marketing strategies and promotional activities., Assist in monitoring active marketing programs and suggest ways on developing and improving marketin, Adobe specifically After Effects and Premiere Pro, Adobe Photoshop, Illustrator, InDesign, Microsoft Office Applications, Microsoft Office Applications, Agency experience and an understanding of digital media planning and buying a plus ideally worked i, Microsoft Apps, excel/word/powerpoint, SAP, Tax Laws, SAP, Tax Laws, Zoom, Canva, Social Media, Microsoft Office Applications, Customer Service, SQL Database Administration, MS SQL Server, High Availability / Cluster, Disaster Recovery, Azure, Patching, Backup and Recovery, Customer Service, team leadership, Customer Service, IT Service Management, Operations Management, Customer Service, ITIL, Process Improvement, Customer Support, Financial Services Industry, Trading Support, Integration, Technical Support, TROUBLE SHOOTING, Customer Support, SQL, XML, JSON, Collateral, derivatives, DevOps, Build Tools and Processes, Teamcity, JENKINS, GIT, Docker, Software Development, Unit Testing, Cassandra - NoSQL, Oracle - RDBMS, Redis or Kafka, Messaging or Broker, Linux, DevOps, splunk, Prometheus, Grafana, GIT, Artifactory, Software Development, Docker, AWS, Linux, Python, Bash, Linux RedHat, Docker, Kubernetes, Splunk or Prometheus, Linux Environment, Linux RedHat, Python, Bash, Docker, Ansible, Salt, Splunk or Prometheus, team leadership, Infrastructure Engineer, Linux Environment, Linux, Linux RedHat, Docker, Kubernetes, Bash, Python, splunk, Prometheus, team leadership, Cloud Infrastructure Engineer, Mesos, Spinnaker, Kubernetes, AWS, Python, Cloud Infrastructure Engineer, Mesos, Kubernetes, Spinnaker, AWS, Python, team leadership, Back End Data Platform Engineer, Spark Jobs, Linux, Apache Iceberg, Apache Spark, Big data, SQL, RDBMS, Kubernetes, Docker, Mesos, Python, Java, Scala, Data Analytics and Platform Engineer, Linux Server, DevOps, GIT, Artifactory, splunk, Prometheus, Grafana, Docker, Python, Bash, Data Platform, Nursing, .Net Framework using C#, Nursing, Occupational Medicine, Occupational Safety and Health, Occupational Safety and Health, Occupational Safety and Health, Occupational Safety and Health, Occupational Safety and Health, Occupational Safety and Health, Occupational Safety and Health, Occupational Safety and Health, team leadership, Data Analytics and Platform Engineer, Linux Server, DevOps, GIT, Artifactory, Maven, Gradle, Software Development, Bash, Python, Computer Literate, Below the line marketing email, direct mail, sms, outbound marketing desirable not essential, Copy Writing, HTML / SQL knowledge, Data research and analysis techniques and tools, Development of relevant reports and presentation materials, Strong stakeholder management skills, Design, Working knowledge of Fiber Optic deployment requirements, Working experience in any Database that keeps track of fiber infrastructure, Photography, Understand and able to interpret engineering installation plans, Expertise in MS Office Tools, Visio and CAD is an advantage, Expertise in Excel and Visio is an advantage, Working knowledge of Fibre Optic deployment requirements, Working experience in any Database that keeps track of fibre infrastructure, Understand and able to interpret engineering installation plans, Driving, Computer Literate, Platform Systems Engineer, Linux, Bash, Python, Ruby on Rails, Docker, Kubernetes, Platform Systems Engineer, team leadership, Linux, Bash, Python, Kubernetes, Docker, Recruitment, Human Resources HR, Documentation, HTML / SQL knowledge, Data research and analysis techniques and tools, Development of relevant reports and presentation materials, Secretarial Skills, Strong stakeholder management skills, Copy Writing, Management principles and techniques as applied to marketing portfolios, Below the line marketing email, direct mail, sms, outbound marketing desirable not essential, React Native, System Administration, Presentation, Telemarketing, Workforce Analytics, Proven analytical, quantitative and deductive reasoning skills, Demonstrated experience in defining and/or creating reporting for operations, performance or risk, Strong working knowledge of database structures and associated reporting platforms, Strong computer skills (MS Excel in partiicular), Bookkeeping, Accounting Management, Microsoft Office Applications, Analytical Skills, Quality Control, Financial preparation and reporting experience, Product Management, Product Design, Architect, Software Developer, Python, Java, C, Golang, Javascript, ruby, Finance, Human Resources HR, Recruitment, An understanding of call center tools (ACD, IVR, CRM, Workforce Optimization tools, Etc.), Previous experience with ETL and visualization tools to enable business users to be self-sufficient, japanese language proficiency, Microsoft Office Applications, Copy Writing, HTML / SQL knowledge, Data research and analysis techniques and tools, Development of relevant reports and presentation materials, Strong stakeholder management skills, Power BI Developer, Qlikview, Verint, RPA Development, ACD, IVR, CRM, Workforce Optimization tools, SQL, SQL, SQL, SQL, SQL, Web development, SQL, C#, Web development, SQL, C#, Web development, SQL, C#, Web development, SQL, C#, Web development, SQL, C#, Web development, SQL, C#, SQL, C#, Web development, SQL, C#, Web development, SQL, C#, Web development, SQL, C#, Web development, SQL, C#, Web development, ACD, IVR, CRM, Workforce Optimization tools, Chat Support, Content Marketing, Social Media Marketing, Marketing Analysis, Google Analytics, Anti-Money Laundering AML, Community Management, Adobe Photoshop, Social Media Management, An understanding of call center tools (ACD, IVR, CRM, Workforce Optimization tools, Etc.), Demonstrated experience in defining and/or creating reporting for operations, performance or risk, Salesforce, ACD, IVR, CRM, Workforce Optimization tools, Working knowledge of Fiber Optic deployment requirements, Working experience in any Database that keeps track of fiber infrastructure, Understand and able to interpret engineering installation plans, Expertise in MS Office Tools, Visio and CAD is an advantage, Working knowledge of Fibre Optic deployment requirements, Working experience in any Database that keeps track of fibre infrastructure, Understand and able to interpret engineering installation plans, Sound understanding of telecommunications physical construction, Expertise in Excel and Visio is an advantage, Risk Management, Internal Audit, risk advisory consulting, Risk Management Concepts, Microsoft Excel, Accounts Receivable, Microsoft Office, LAN, WAN, VoIP, Accounts Payable, Accounts Receivable, General Accounting, Forecasting, Capacity Planning and Scheduling, Real Time Management, MS Access, SQL, Preferably with Field Operations experience, Working knowledge of equipment use to maintain data centers, Working knowledge of Fiber Optic deployment requirements, Working experience in any Database that keeps track of fiber infrastructure, Understand and able to interpret engineering installation plans, Sound understanding of telecommunications physical construction, Expertise in Excel, AutoCAD and Visio is an advantage, 5+ years of WFM experience with managerial/ leadership experience, Thorough understanding of Contact Centre metrics and how they relate to performance and customer exp, Demonstrated delivery of improving schedule effectiveness, Demonstrated skills in one or more of the following areas: data analysis/visualization, forecasting, Manager-level communication skills, including the ability to present analytics results and insights, Extensive experience with Microsoft suite of applications, focusing on Excel., Understanding of business reporting and data warehousing/data lakes preferred, 5+ years of WFM Reporting experience with managerial/ leadership experience, Experience in the Telecommunications or mass consumer sector is highly desirable, LAN, WAN, VoIP, LAN, WAN, VoIP, Familiarity in Payroll and Timekeeping System, Advance knowledge in Microsoft Office applications and tools, Knowledge in Philippine Labor Law on Payroll regulations and computations, Java, C, C++, .NET, or C#, Java, C, C++, .NET, or C#, Researching, Computer Literacy, Computer Literacy, Computer Literacy, Computer Literacy, Computer Literacy, Computer Literacy, Computer Literacy, Computer Literacy, Administrative Management, LMS, Inventory Management, Online Merchandising, Inventory Management, Online Merchandising, Purchasing, Computer Literacy, Human Resources HR, Computer Literacy, Accounting and administration, japanese language proficiency, Teaching, Programming, japanese language proficiency, Information technology, IT Audit, SOX Audit, Risk Analysis and Management, Machine Learning, Blade Design and Analysis, Maintenance of Machineries, Cleaning and Sanitation, Blade Design and Analysis, Driver, Driving Skills, Driving Skills with license, Driving, Programming / Writing Code, Embedded Software, Software Troubleshooting, Hardware Troubleshooting, Network Troubleshooting, Working knowledge of Fiber Optic deployment requirements, Working experience in any Database that keeps track of fiber infrastructure, Understand and able to interpret engineering installation plans, Expertise in MS Office Tools, Visio and CAD is an advantage, Working knowledge of Fibre Optic deployment requirements, Working experience in any Database that keeps track of fibre infrastructure, Understand and able to interpret engineering installation plans, Sound understanding of telecommunications physical construction, Expertise in Excel and Visio is an advantage, Risk Management, Internal Audit, risk advisory consulting, Risk Management Concepts, Problem Determination and Recovery, Problem Determination and Recovery, Accounts Receivable, problem solving, Financial Management, Microsoft Excel, Microsoft Office, Problem Determination and Recovery, LAN, WAN, VoIP, Accounts Payable, Accounts Receivable, General Accounting, Forecasting, Capacity Planning and Scheduling, Real Time Management, MS Access, SQL, Enterprise software (ERP, CRM, e-commerce), Agile (scrum), Preferably with Field Operations experience, Working knowledge of equipment use to maintain data centers, Working knowledge of Fiber Optic deployment requirements, Working experience in any Database that keeps track of fiber infrastructure, Understand and able to interpret engineering installation plans, Sound understanding of telecommunications physical construction, Expertise in Excel, AutoCAD and Visio is an advantage, 5+ years of WFM experience with managerial/ leadership experience, Thorough understanding of Contact Centre metrics and how they relate to performance and customer exp, Demonstrated delivery of improving schedule effectiveness, Demonstrated skills in one or more of the following areas: data analysis/visualization, forecasting, Manager-level communication skills, including the ability to present analytics results and insights, Extensive experience with Microsoft suite of applications, focusing on Excel., Computer Literacy, Computer Literacy, Understanding of business reporting and data warehousing/data lakes preferred, 5+ years of WFM Reporting experience with managerial/ leadership experience, Experience in the Telecommunications or mass consumer sector is highly desirable, LAN, WAN, VoIP, LAN, WAN, VoIP, Cisco, Familiarity in Payroll and Timekeeping System, Advance knowledge in Microsoft Office applications and tools, Knowledge in Philippine Labor Law on Payroll regulations and computations, An understanding of call center tools (ACD, IVR, CRM, Workforce Optimization tools, Etc.), Demonstrated experience in defining and/or creating reporting for operations, performance or risk, ACD, IVR, CRM, Workforce Optimization tools, Customer Communications, Computer Literacy, Computer Literacy, Computer Literacy, Computer Literacy, Computer Literacy, Computer Literacy, Computer Literacy, Computer Literacy, Computer Literacy, US Mortgage, Mortgage Underwriting, BPO Operations, PowerBI, Qlikview, Qliksense, Software Applications, Network Administration, Network Connectivity, Point of Sale, Reformatting, Local Area Network LAN, HTML / CSS / Javascript, 6 months of Healthcare BPO experience, 6 months of Healthcare BPO experience, Accounts Payable, Accounts Receivable, Treasury Bills, Taxation, Payroll / Compensation & Benefits, Computer Literacy, Computer Literacy, Computer Literacy, Computer Literacy, Computer Literacy, Zoom, Canva, Social Media, Microsoft Office Applications, Social Media, Computer Literacy, MS Office Literate, Import Export, Occupational Safety and Health, Occupational Safety and Health, Computer Literacy, Computer Literacy, Computer Literacy, Computer Literacy, Computer Literacy, Customer Service, Metadata, Data Management, MS TEAMS, JIRA, Confluence, PowerBI and Sharepoint Experience in MS Excel, Recruitment, Recruitment Efficiency, Computer Literacy, Computer Literacy, Computer Literacy, Computer Literacy, Computer Literacy, SEO Analytics, Computer Literacy, Computer Literacy, Computer Literacy, Computer Literacy, Computer Literacy, Communication, Communication, Communication, Communication, Computer Literacy, Computer Literacy, Computer Literacy, Computer Literacy, Computer Literacy, Assist in the management and maintenance of Care compliance frameworks, Conduct compliance audits including call listening, Be familiar with policies and procedures, as well as completing any associated training, Communication, Working knowledge of Fiber Optic deployment requirements, Working experience in any Database that keeps track of fiber infrastructure, Understand and able to interpret engineering installation plans, Expertise in MS Office Tools, Visio and CAD is an advantage, Working knowledge of Fibre Optic deployment requirements, Working experience in any Database that keeps track of fibre infrastructure, Understand and able to interpret engineering installation plans, Sound understanding of telecommunications physical construction, Expertise in Excel and Visio is an advantage, Internal Audit, Risk Management, risk advisory consulting, Risk Management Concepts, Accounts Receivable, Financial Management, Microsoft Excel, Microsoft Office, LAN, WAN, VoIP, Accounts Payable, Accounts Receivable, General Accounting, Forecasting, Capacity Planning and Scheduling, Real Time Management, MS Access, SQL, Preferably with Field Operations experience, Working knowledge of equipment use to maintain data centers, Working knowledge of Fiber Optic deployment requirements, Working experience in any Database that keeps track of fiber infrastructure, Understand and able to interpret engineering installation plans, Sound understanding of telecommunications physical construction, Expertise in Excel, AutoCAD and Visio is an advantage, SAP, 5+ years of WFM experience with managerial/ leadership experience, Thorough understanding of Contact Centre metrics and how they relate to performance and customer exp, Demonstrated delivery of improving schedule effectiveness, Demonstrated skills in one or more of the following areas: data analysis/visualization, forecasting, Manager-level communication skills, including the ability to present analytics results and insights, Extensive experience with Microsoft suite of applications, focusing on Excel., Administrative Work, Understanding of business reporting and data warehousing/data lakes preferred, 5+ years of WFM Reporting experience with managerial/ leadership experience, Experience in the Telecommunications or mass consumer sector is highly desirable, LAN, WAN, VoIP, Familiarity in Payroll and Timekeeping System, Advance knowledge in Microsoft Office applications and tools, Knowledge in Philippine Labor Law on Payroll regulations and computations, Computer Literacy, Computer Literacy, Computer Literacy, Computer Literacy, Computer Literacy, Computer Literacy, Computer Literacy, Computer Literacy, Computer Literacy, Computer Literacy, Mandarin Language Proficiency, Customer Service Oriented, Banking and Finance, License Psychologist, Accounting / Finance, Software Development, Supervision, Marketing, Certified Public Accountant, Design, Analysis, Computer Literacy, Computer Literacy, Computer Literacy, Computer Literacy, Computer Literacy, Computer Literacy, Computer Literacy, Computer Literacy, Computer Literacy, Computer Literacy, Assist in the management and maintenance of Care compliance frameworks, Conduct compliance audits including call listening, Be familiar with policies and procedures, as well as completing any associated training, Agile Kanban and Scrum frameworks, Atlassian JIRA & Confluence, Project Management, SQL knowledge, MS SQL Server - SSRS, power bi, Business Objects, AWS knowledge, An understanding of call center tools (ACD, IVR, CRM, Workforce Optimization tools, Etc.), Demonstrated experience in defining and/or creating reporting for operations, performance or risk, HTML / SQL knowledge, Copy Writing, Data research and analysis techniques and tools, Development of relevant reports and presentation materials, Strong stakeholder management skills, HTML / SQL knowledge, Copy Writing, Data research and analysis techniques and tools, Development of relevant reports and presentation materials, Strong stakeholder management skills, Working knowledge of Fiber Optic deployment requirements, Working experience in any Database that keeps track of fiber infrastructure, Understand and able to interpret engineering installation plans, Expertise in MS Office Tools, Visio and CAD is an advantage, Working knowledge of Fibre Optic deployment requirements, Working experience in any Database that keeps track of fibre infrastructure, Understand and able to interpret engineering installation plans, Sound understanding of telecommunications physical construction, Expertise in Excel and Visio is an advantage, Internal Audit, Risk Management, risk advisory consulting, Risk Management Concepts, HTML / CSS / Javascript, Adobe Photoshop, Accounts Receivable, Financial Management, Microsoft Excel, Microsoft Office, Graphic Designing, LAN, WAN, VoIP, Software QA Engineer, Front-end Developer, Back-end Developer, Preferably with Field Operations experience, Working knowledge of equipment use to maintain data centers, Licensed Pharmacist, Working knowledge of Fiber Optic deployment requirements, Working experience in any Database that keeps track of fiber infrastructure, Understand and able to interpret engineering installation plans, Sound understanding of telecommunications physical construction, Expertise in Excel, AutoCAD and Visio is an advantage, Knowledgeable with Accounting System, 5+ years of WFM experience with managerial/ leadership experience, Thorough understanding of Contact Centre metrics and how they relate to performance and customer exp, Demonstrated delivery of improving schedule effectiveness, Demonstrated skills in one or more of the following areas: data analysis/visualization, forecasting, Manager-level communication skills, including the ability to present analytics results and insights, Extensive experience with Microsoft suite of applications, focusing on Excel., Understanding of business reporting and data warehousing/data lakes preferred, 5+ years of WFM Reporting experience with managerial/ leadership experience, Experience in the Telecommunications or mass consumer sector is highly desirable, LAN, WAN, VoIP, Familiarity in Payroll and Timekeeping System, Advance knowledge in Microsoft Office applications and tools, Knowledge in Philippine Labor Law on Payroll regulations and computations, Computer Literacy, Computer Literacy, UnixLinux, SQL, Computer Literacy, Computer Literacy, Computer Literacy, Legal Writing, Public Speaking, problem solving, japanese language proficiency, Manufacturing, Interpretation, Computer Literacy, Computer Literacy, Computer Literacy, Computer Literacy, Computer Literacy, Internet, Social Media Advertising, Computer Literacy, Computer Literacy, Driving Skills, Computer Literacy, Computer Literacy, Computer Literacy, BPO experience, Billing and Collections, Typing Skills, Computer Literacy, Computer Literacy, Computer Literacy, Computer Literacy, Assist in the management and maintenance of Care compliance frameworks, Conduct compliance audits including call listening, Be familiar with policies and procedures, as well as completing any associated training, Line Balancing, Planning Skills, HTML / SQL knowledge, Copy Writing, Data research and analysis techniques and tools, Development of relevant reports and presentation materials, Strong stakeholder management skills, Working knowledge of Fiber Optic deployment requirements, Working experience in any Database that keeps track of fiber infrastructure, Understand and able to interpret engineering installation plans, Expertise in MS Office Tools, Visio and CAD is an advantage, Working knowledge of Fibre Optic deployment requirements, Working experience in any Database that keeps track of fibre infrastructure, Understand and able to interpret engineering installation plans, Sound understanding of telecommunications physical construction, Expertise in Excel and Visio is an advantage, Internal Audit, Risk Management, risk advisory consulting, Risk Management Concepts, Accounts Payable, Accounts Receivable, General Accounting, LAN, WAN, VoIP, Forecasting, Capacity Planning and Scheduling, Real Time Management, MS Access, SQL, Preferably with Field Operations experience, Working knowledge of equipment use to maintain data centers, Working knowledge of Fiber Optic deployment requirements, Working experience in any Database that keeps track of fiber infrastructure, Understand and able to interpret engineering installation plans, Expertise in Excel, AutoCAD and Visio is an advantage, 5+ years of WFM experience with managerial/ leadership experience, Thorough understanding of Contact Centre metrics and how they relate to performance and customer exp, Demonstrated delivery of improving schedule effectiveness, Demonstrated skills in one or more of the following areas: data analysis/visualization, forecasting, Manager-level communication skills, including the ability to present analytics results and insights, Extensive experience with Microsoft suite of applications, focusing on Excel., Understanding of business reporting and data warehousing/data lakes preferred, 5+ years of WFM Reporting experience with managerial/ leadership experience, Experience in the Telecommunications or mass consumer sector is highly desirable, LAN, WAN, VoIP, Accounts Receivable, Financial Management, Microsoft Excel, Microsoft Office, Familiarity in Payroll and Timekeeping System, Advance knowledge in Microsoft Office applications and tools, Knowledge in Philippine Labor Law on Payroll regulations and computations, Digital Advertising, Computer Literacy, Computer Literacy, Computer Literacy, Computer Literacy, Repairs and Maintenance, Computer Literacy, Computer Literacy, Design Application, Patient Care, Analysis, Computer, Computer Literacy, Computer Literacy, Computer Literacy, Computer Literacy, Computer Literacy, Computer Literacy, Computer Literacy, Computer Literacy, Registered Nurse, Computer Literacy, Computer Literacy, Computer Literacy, Computer Literacy, certificate, japanese language proficiency, Client Relationship Management, Computer Literacy, Computer Literacy, Computer Literacy, Computer Literacy, MS Excel, timekeeping, Recruitment, Scripting, Automation, Data Protection, Disaster Recovery, experience in performing business analysis in software engine, Asana, Trello Boards, Scrum Framework, Computer Literacy, Computer Literacy, Computer Literacy, Computer Literacy, Hands on experience with Cypress for API a massive plus, Excellent understanding of APIs/Microservices, Hands on experience using Postman and Newman or a similar API framework (i.e. Karate etc.), Advanced coding skills in multiple languages (JavaScript, Python etc.), Good knowledge of Scrum. Demonstrable experience of working in Agile Scrum teams., Software testing methodology, Unix Operating Systems such as Linux, An understanding of internet usage and practices, Clear knowledge and experience of CI/CD concepts. Proficient with Git, working knowledge in CI tooli, A basic understanding of Mac OSX environment, Agile Kanban and Scrum frameworks, Atlassian JIRA & Confluence, Project Management, Business Objects, SQL knowledge, MS SQL Server - SSRS, power bi, AWS knowledge, AS-IS and TO-BE business process analysis, jira, Agile (scrum), Install sound systems, security systems, and voice and data systems, Install lighting, electrical outlets, and circuit breakers., Install new lighting and ceiling fans., Assist in the management and maintenance of Care compliance frameworks, Conduct compliance audits including call listening, Be familiar with policies and procedures, as well as completing any associated training, PHP Frame Work, API, HTML / CSS / Javascript, MYSQL Queries, PostgreSQL Bug Reporting, PostgreSQL Client Applications, PostgreSQL Client Interfaces, MSSQL, Version Control, Linux OS, Shell Scripting, cmd, Powershell scripting, Agile Development Methodologies, An understanding of call center tools (ACD, IVR, CRM, Workforce Optimization tools, Etc.), Demonstrated experience in defining and/or creating reporting for operations, performance or risk, HTML / SQL knowledge, Copy Writing, Data research and analysis techniques and tools, Development of relevant reports and presentation materials, Strong stakeholder management skills, Working knowledge of Fiber Optic deployment requirements, Working experience in any Database that keeps track of fiber infrastructure, Understand and able to interpret engineering installation plans, Expertise in MS Office Tools, Visio and CAD is an advantage, Working knowledge of Fibre Optic deployment requirements, Working experience in any Database that keeps track of fibre infrastructure, Understand and able to interpret engineering installation plans, Sound understanding of telecommunications physical construction, Expertise in Excel and Visio is an advantage, Internal Audit, Risk Management, risk advisory consulting, Risk Management Concepts, LAN, WAN, Accounts Payable, Accounts Receivable, General Accounting, Forecasting, Capacity Planning and Scheduling, Real Time Management, MS Access, SQL, Preferably with Field Operations experience, Working knowledge of equipment use to maintain data centers, Working knowledge of Fiber Optic deployment requirements, Working experience in any Database that keeps track of fiber infrastructure, Understand and able to interpret engineering installation plans, Expertise in Excel, AutoCAD and Visio is an advantage, 5+ years of WFM experience with managerial/ leadership experience, Thorough understanding of Contact Centre metrics and how they relate to performance and customer exp, Demonstrated delivery of improving schedule effectiveness, Demonstrated skills in one or more of the following areas: data analysis/visualization, forecasting, Manager-level communication skills, including the ability to present analytics results and insights, Extensive experience with Microsoft suite of applications, focusing on Excel., Understanding of business reporting and data warehousing/data lakes preferred, 5+ years of WFM Reporting experience with managerial/ leadership experience, Experience in the Telecommunications or mass consumer sector is highly desirable, LAN, WAN, VoIP, Computer Literacy, Computer Literacy, Computer Literacy, Computer Literacy, TROUBLE SHOOTING, Medical Course Graduate, Claims Investigation, BPO experience, Registered Nurse, Sending Completed AsBuilts to GIS Team, Sign off AsBuilts for APM Level 1 with no Self Sign-off Rights (SSR) Privilege, Sending initial inquiry and response to Contractor about the discrepancy found in as builts, Install, maintain and repair electrical control, wiring, and lighting systems., Read technical diagrams and blueprints, Perform general electrical maintenance., Computer, Microsoft Office Applications, Experience with Windows Server Administration, Experience with Web and Mobile Development, Experience with DevOps, CI/CD process and tools, Project coordination and management skills, AWS Solutions Architecting background or skills, AWS Systems Operations background or skills, AWS Development background or skills, Clear and effective communication and presentation skills (verbal and written), CMS WordPress Drupal, E-Commerce Magento Woo Commerce, JS / Angular JS / React JS / Redux, Node JS, Scrum / DevOps, AWS Essentials / Architecting / Operations, Continuous Integration / Delivery Jenkins / CircleCI, Windows Server Administration IIS, .NET / C#, MSSQL, SEO and Analytics, Mobile / Cross-platform development, Seek out relevant data and key consumer insights to shape brand and digital strategy, Develop creative strategies for integrated digital campaigns, Initiate the planning process for campaign requirements, Front-end Development (mastery, speed, complexity), Back-end, API Development (mastery, speed, complexity), Quality of Output (minimal issues and bugs), Demonstrable experience as a warehouse operations assistan, Fine-tuned logistical techniques, Demonstrable experience as a warehouse operations assistan, Fine-tuned logistical techniques, Demonstrable experience as a warehouse operations assistan, Fine-tuned logistical techniques, Proficiency in debt collection software, A minimum of 2 years experience in sales, customer service, or telemarketing., Experience in developing and enacting debt recovery plans and strategies to prevent losses., Proficiency in debt collection software, A minimum of 2 years experience in sales, customer service, or telemarketing., Experience in developing and enacting debt recovery plans and strategies to prevent losses., Proficiency in debt collection software, A minimum of 2 years experience in sales, customer service, or telemarketing., Experience in developing and enacting debt recovery plans and strategies to prevent losses., experience in software development, Knowledge in Ticketing Support Services, Knowledge in ITIL Process, 1. Knowledge on Microsoft Windows Server 2. SQL 3. Java 4. API 5. Linux 6. MySQL, Previous experience as a warehouse supervisor or a similar management position., Strong working knowledge of warehouse operations and management., Proficiency in Microsoft Office and data entry software., Proficiency with Microsoft Office, Excellent computer literacy., Prior experience in administration would be advantageous., Solid understanding of data manipulation and schemas, Object Oriented php7, Front-end framework, React Native, Solid understanding of data manipulation and schemas, Object Oriented php7, Front-end framework, React Native, Java Developer, HTML / CSS / Javascript, CSS, PHP COBOL VB Java Programming, Java Developer, HTML / CSS / Javascript, CSS, PHP COBOL VB Java Programming, Training, Computer Literacy, Computer Literacy, Computer Literacy, Computer Literacy, Driving Skills with license, Loans, Loans, Microsoft Office Applications, Endorse copy of invoice to Accounts Payable, Sending Completed AsBuilts to GIS Team, Sending initial inquiry and response to Contractor about the discrepancy found in as builts, Sending of AsBuilts and Invoice status weekly report to contractors, Liaise with Project managers and Contractors regarding discrepancy and urgent matters, Reporting and Analysis, Forecasting, Capacity Planning and Scheduling, Real Time Management, MS Access, SQL, An understanding of call center tools (ACD, IVR, CRM, Workforce Optimization tools, Etc.), Demonstrated experience in defining and/or creating reporting for operations, performance or risk, HTML / SQL knowledge, Copy Writing, Data research and analysis techniques and tools, Development of relevant reports and presentation materials, Strong stakeholder management skills, Working knowledge of Fiber Optic deployment requirements, Working experience in any Database that keeps track of fiber infrastructure, Understand and able to interpret engineering installation plans, Expertise in MS Office Tools, Visio and CAD is an advantage, Working knowledge of Fibre Optic deployment requirements, Working experience in any Database that keeps track of fibre infrastructure, Understand and able to interpret engineering installation plans, Sound understanding of telecommunications physical construction, Expertise in Excel and Visio is an advantage, Internal Audit, Risk Management, risk advisory consulting, Risk Management Concepts, Accounts Receivable, Financial Management, Microsoft Excel, Microsoft Office, LAN, WAN, Accounts Payable, Accounts Receivable, General Accounting, Preferably with Field Operations experience, Working knowledge of equipment use to maintain data centers, Working knowledge of Fiber Optic deployment requirements, Working experience in any Database that keeps track of fiber infrastructure, Understand and able to interpret engineering installation plans, Expertise in Excel, AutoCAD and Visio is an advantage, 5+ years of WFM experience with managerial/ leadership experience, Thorough understanding of Contact Centre metrics and how they relate to performance and customer exp, Demonstrated delivery of improving schedule effectiveness, Demonstrated skills in one or more of the following areas: data analysis/visualization, forecasting, Manager-level communication skills, including the ability to present analytics results and insights, Extensive experience with Microsoft suite of applications, focusing on Excel., Understanding of business reporting and data warehousing/data lakes preferred, 5+ years of WFM Reporting experience with managerial/ leadership experience, Experience in the Telecommunications or mass consumer sector is highly desirable, Computer Literacy, Computer Literacy, Computer Literacy, Computer Literacy, problem solving, JavaScipt, Firebase, Docker Data Center, Kubernetes, AWS Amazon Web Services, React JS, Node JS, Laravel Framework, Computer Literacy, Computer Literacy, Computer Literacy, Computer Literacy, Computer Literacy, Computer Literacy, japanese language proficiency, Microsoft Office Applications, Computer Literacy, Computer Literacy, MS Office Programs, Communication Facilitation, Employee Onboarding, Administrative Work, Leadership Skills, Coaching Skills, Quality Assurance, Testing, SEO experience is a plus, Computer Literacy, Computer Literacy, Computer Literacy, Computer Literacy, Computer Literacy, Computer Literacy, Computer Literacy, Computer Literacy, Call Manager Express, Call Manager, HTML / CSS / Javascript, SQL, Java, API, Linux OS, MySql, Computer Architecture, Drafting of Letter, Excellent computer skills, especially typing., experience as a receptionist or in a related field., Competency in Microsoft applications including Word, Excel, and Outlook., Computer Literacy, Computer Literacy, Computer Literacy, Computer Literacy, HTML / CSS / Javascript, SQL, Java, API, Linux OS, MYSQL Queries, Java, API, Computer Literacy, Computer Literacy, Computer Literacy, Computer Literacy, Computer Literacy, Computer Literacy, Computer Literacy, Computer Literacy, Technical Writing, Computer Literacy, Computer Literacy, Computer Literacy, Computer Literacy, Call Handling, Medical Allied, Sales, Know how to drive but not require, Comprehensive and current knowledge of company offerings and industry trends, Computer, Microsoft Office Applications, Proficiency in debt collection software, A minimum of 2 years experience in sales, customer service, or telemarketing., Experience in developing and enacting debt recovery plans and strategies to prevent losses., sales customer service experience is an advantage, Knowledge in Website Development, Webhosting and Wordpress Content Management System is an advantage, minimum of 3 years hands on experience with Call Manager Express (CME), Call Manager, Cisco Softphones, UCS, Express Contact Center and other Cisco applications., A minimum of current CCNA/CCNP for Voice, or other higher Cisco certification, dministrative experience including office procedures and protocols., Excellent computer skills, especially typing., Knowledge in Open Source Technologies, Web Programming, Web Design or TCP/IP, programming is an advantage, Knowledgeable in LAN/WAN configurations, Knowledge in general purpose programming (PHP, C/C++, Java, Python, Visual, CPA, Internal Audit and Compliance, Admitted attorney of at least two years standing., Experience in drafting, negotiating and reviewing legal documents., Sending Completed AsBuilts to GIS Team, Sending initial inquiry and response to Contractor about the discrepancy found in as builts, Sign off AsBuilts for APM Level 1 with no Self Sign-off Rights (SSR) Privilege, Agile Kanban and Scrum frameworks, Atlassian JIRA & Confluence, Project Management, Business Objects, SQL knowledge, MS SQL Server - SSRS, power bi, AWS knowledge, Microsoft Office Applications, Encoding, Forecasting, Capacity Planning and Scheduling, Real Time Management, MS Access, SQL, An understanding of call center tools (ACD, IVR, CRM, Workforce Optimization tools, Etc.), Demonstrated experience in defining and/or creating reporting for operations, performance or risk, HTML / SQL knowledge, Copy Writing, Data research and analysis techniques and tools, Development of relevant reports and presentation materials, Strong stakeholder management skills, Presentation, Working knowledge of Fiber Optic deployment requirements, Working experience in any Database that keeps track of fiber infrastructure, Understand and able to interpret engineering installation plans, Expertise in MS Office Tools, Visio and CAD is an advantage, Working knowledge of Fibre Optic deployment requirements, Working experience in any Database that keeps track of fibre infrastructure, Understand and able to interpret engineering installation plans, Sound understanding of telecommunications physical construction, Expertise in Excel and Visio is an advantage, Internal Audit, Risk Management, risk advisory consulting, Risk Management Concepts, Accounts Receivable, Financial Management, Microsoft Excel, Microsoft Office, LAN, WAN, Preferably with Field Operations experience, Working knowledge of equipment use to maintain data centers, Working knowledge of Fiber Optic deployment requirements, Working experience in any Database that keeps track of fiber infrastructure, Understand and able to interpret engineering installation plans, Expertise in Excel, AutoCAD and Visio is an advantage, 5+ years of WFM experience with managerial/ leadership experience, Thorough understanding of Contact Centre metrics and how they relate to performance and customer exp, Demonstrated delivery of improving schedule effectiveness, Demonstrated skills in one or more of the following areas: data analysis/visualization, forecasting, Manager-level communication skills, including the ability to present analytics results and insights, Extensive experience with Microsoft suite of applications, focusing on Excel., Familiarity in Payroll and Timekeeping System, Advance knowledge in Microsoft Office applications and tool, Knowledge in Philippine Labor Law on Payroll regulations and computations, Computer Literacy, Computer Literacy, Computer Literacy, Computer Literacy, Experience with billing, processing payment, credit card payments or financial matters is desired, Experience with a telecommunications or mobile account is an advantage, Computer Literacy, Computer Literacy, Computer Literacy, Computer Literacy, Typing Skills, AutoCAD, GENERATE BOM, visio software, Registered Mechanical Engineering, Construction Engineering, Computer Literacy, Computer Literacy, Computer Literacy, Computer Literacy, Sales, Sales Management, Sales Strategy, Independence, Problem Analysis, Punctuality, Energetic, Excellent Interpersonal skills, Excellent ne, Considerable experience as a telemarketer prior to your promotion., Computer Literacy, Computer Literacy, Computer Literacy, Computer Literacy, Managerial Skills, Sales & Marketing Banking, Typing Skills, Typing Skills, year previous relevant experience, proficient on Microsoft office, year previous relevant experience, proficient on Microsoft office, Computer Literacy, Computer Literacy, Computer Literacy, Computer Literacy, Computer Literacy, Computer Literacy, Computer Literacy, Computer Literacy, Software testing methodology, Unix Operating Systems such as Linux, An understanding of internet usage and practices, Clear knowledge and experience of CI/CD concepts. Proficient with Git, working knowledge in CI tool, A basic understanding of Mac OSX environment, Agile Kanban and Scrum frameworks, Atlassian JIRA & Confluence, Project Management, Business Objects, SQL knowledge, MS SQL Server - SSRS, power bi, AWS knowledge, Computer Literacy, Computer Literacy, Computer Literacy, Computer Literacy, Driving Skills with license, Collection, Sales & Marketing Banking, timekeeping, Recruitment, Computer Literacy, Computer Literacy, Computer Literacy, Computer Literacy, Electrical, Clinical Experience, Experience in Medical Claims, SEO Copywriting, SEO experience is a plus, CRM, Telecom, Sales, Marketing Consulting, Computer Literacy, Computer Literacy, Computer Literacy, Computer Literacy, Zoom, Canva, Social Media, Microsoft Office Applications, Zoom, Canva, Social Media, Microsoft Office Applications, Computer Literacy, Computer Literacy, Computer Literacy, Computer Literacy, Technical / Functional Training, Technical Analysis, Technical Writing, Process Analysis, Software Development, Project Management Concepts, Typing Skills, Typing Skills, Selenium, Java, Coaching Skills, Leadership Development, Sales, Selling / Sales, Sales, URLs should always be SEO fr