Job Vacancies at 1902 software development corporation
644 Job Vacancies
Posted 3 months ago

C# .NET Developer
1902 Software Development Corporation
Earn 50K above monthly and get Microsoft certifications
---
Muntinlupa, Metro Manila-National Capital Region
PHP 50,000 - 60,000 1 Vacancy
You will join a team of top notch C# Net Developers to do exciting projects for clients from Europe You will use the latest Visual Studio and Microsoft tools and will be trained to use MVC Umbraco and the latest web technologies At the beginning and all throughout your career at 1902 Software you will be given regular technical workshops that will equip you with the latest techniques on Coding standardsSpeed optimizationSearch engine optimization SEO Technical compliance for SEO practicesResponsive designDeveloping with usability and user experience in mindBenefitsWe offer very competitive salaries We also offer the following benefits PHP 5 000 monthly perfect attendance cash incentiveDaily meal allowanceDaily transportation allowanceMonthly de minimis benefits including monthly rice subsidyUpon regularization HMO with high MBL covering 9 major hospitals in the PhilippinesUpon regularization life and accident insurance of up to 500KCompany sponsored Microsoft certificationDaytime work NO shiftingFlextime coming in time between 8 00 am 10 00 am RequirementsRequired skills C# Net MS SQL Javascript JQuery HTMLKnowledge of Entity Framework LINQ MVC Ajax Responsive Design is a huge advantage but not a requirementAt least 3 years of professional working experience as a programmer/developerGood skills in spoken and written EnglishApplicants must be willing to work in Alabang MuntinlupaFlexible can work under pressure can adapt well to a quiet organized work environmentThis is full time office position
Posted 1 day ago

Software Developers
Join a pioneer team of a global digital marketing company!
---
Taguig, Metro Manila-National Capital Region
9 Vacancies
KSearch Asia Consulting Inc ranks among the top executive search and recruitment firms in the Philippines catering to mostly multinational companies operating in the country and large Philippine corporations Our Client is a leading global digital marketing agency building a new Centre of Execution COEx in Manila The COEx is a core component of Client s global capability and a key benefit to their global clients providing a standardized offering consistent high level of delivery and a competitive advantage vs legacy operating structures Analyze client business needs and recommend innovative solutions that leverage technology to provide market differentiation efficiency improvements and better user experiences Collaborate with an international team of Project Managers and Architects to understand client needs and communicate project progress Write great code Independently determine the best approach to solving complex business problems with technology Mentor more junior staff members and be a role model for best practices in technical development Consultancy is key for us so you ll work closely with our clients to agree the best technology strategyYour communication skills must be awesome because you ll have to clarify requirements and to translate them into code
Posted 3 weeks ago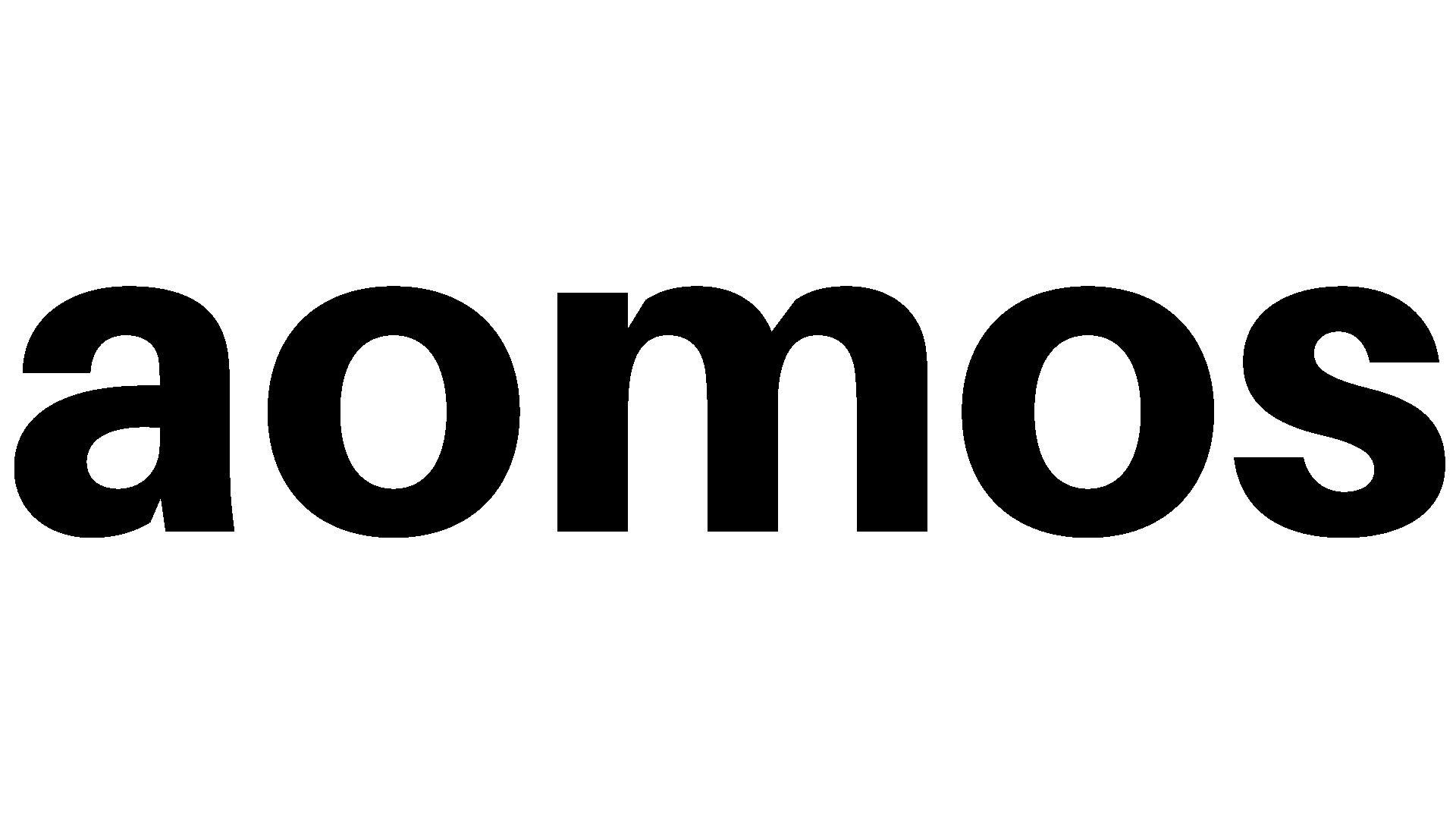 Director For Software Development
AOMOS Information Technology Services
Earn as much 220k
---
Taytay, Rizal, Rizal-CALABARZON
PHP 175,000 - 200,000 1 Vacancy
Director IT Software DevelopmentAre you an experienced technology leader known for having a passion for developing world class IT development programs and teams Can you say you ve walked a mile in a developer s shoes because you have been a developer yourself in your career Imagine having the opportunity to join a world class organization where you will have an opportunity to do what you love and be geeked out with the various development technology projects that would critically benefit the business You will have an opportunity to work with other like minded and passionate individuals delivering projects ranging from business intelligence BI Robotics Process Automation RPA Mobile app developers to software engineers and developers You will be a part of our client' s team that is growing you would be instrumental in helping this team grow This IS one of those RARE career opportunities you can build your legacy on So don t wait Come talk to us You will have an opportunity to Lead teams of developers Software engineers Programmers and Business Intelligence professionals to execute on key development projectsInspire and spur innovation and proposal of key technology development opportunitiesElevate coach coach and mentor leaders of the IT departmentBe the senior technology leader representing the company at key IT recruitment events and participate in speaking engagementsPartner with recruitment in establishing a company as a career destination for IT development professionalsPresent and report to senior executives on a regular basis on the milestones and accomplishments of the development teamEstablish key metrics of success for the IT development teamProvide direction insight on how projects can be effectively delivered and executed onDevelop cross functional and cross business relationship focused on wide initiatives and process improvement projectsServes as the relationship Manager for all IT development requirementsYou will be a great fit on our team if An inspiring and empowering leader who has approximately 8 10 years experience in IT Development with a proven leadership track record in creating and developing engaged IT teams to deliver critical projects A graduate of computer science or engineeringExperienced operating within an agile environment or frameworkKnows how to program and project manage to ensure quality on time delivery of IT projectsNaturally curious about how things work and is a self proclaimed Tech geek Possess a wide network or Rolodex of IT professionals in the development spaceExperienced building and recruiting high performing IT development teamsHas experience and knowledge of full stack developmentStrong experience and knowledge of IT production administration and operations activities and controls Knowledge and Experience in different Cloud Infrastructure Office 365 Azure VMWare Citrix AWSTechnical skills and knowledge of information technology networks systems Telephony peripherals and software applications This is for direct hiring If this role sounds interesting to you please click apply We d love to hear from you
Posted 3 months ago

Senior Software Developer
Golden Legacy Financing Corporation
---
Quezon City, Metro Manila-National Capital Region
PHP 125,000 - 150,000 1 Vacancy
JOB DUTIES AND ESSENTIAL FUNCTIONSDevelop key system features functionalities on time and with exceptional qualityProvide technical guidance in implementing features research prototypingAct as the technical lead for the group regarding developments on the Odoo/OpenERP platformFix bugs JOB QUALIFICATIONSEducation At least a Bachelor s Degree in Computer Science/Engineering IT or other related programsYears of relevant experience At least 7 years of Software Development experience with at least Three 4 years developing on the Odoo/OpenERP platform Knowledge Knowledge of Odoo/OpenERP frameworkKnowledge in hardware and networkFamiliarity with data manipulation languages and the principles of database designAPI creation manipulation REST RPC Agile development methodologiesQA AutomationKnowledge of accounting processSkills Must Have Skills and ExperienceHaving built modules and features in Odoo/OpenERP Experience with integrating Odoo/OpernERP with other systemsExperience with Odoo/OpenERP QA methodologiesSolid foundation on data structures and algorithms and having written code in multiple programming languages using best practices and design patterns Experience with creating and using APIs XML RPC REST etc Experience with requirements gathering and converting to system design Experience with agile development methodologies High understanding of object oriented development techniques and theoriesPython HTML CSS Java Script PostgreSQL Nice to Have SkillsHaving built medium to large scale software from scratch from conceptualization to deployment Prior experience in prototyping new or unfamiliar framework/technologies DevOps experience server management and setup code deployment Kubernetes Docker etc Having to interface and work with clients and/or non technical personnel in translating business requirements to software specifications and design Knowledge & Experience with finance app integration payment gateways Experience with QA automationHaving worked with different frameworks and languagesDjangoAngularJava Soft SkillsOrganizational skillsProblem solving & Decision making skillsConflict resolutionTime and priority management skills
Posted 2 weeks ago

Junior Software Developer
Developer Soft and Technical Support Sea Inc.
Freedom. Comfort. Growth!
---
Pasig, Metro Manila-National Capital Region
PHP 35,000 - 40,000 5 Vacancies
We engineer software development tools and UI components for the NET Framework React and Angular We are seeking motivated individuals who want to work with cutting edge software technologies individuals who are willing to learn and ready to help others If you love software development enjoy helping others and meet the requirements described below we want to hear from you Minimum Requirements Junior Software Developer Support Department A Bachelor s Degree in Computer Science/Information Technology or equivalent Strong knowledge of the NET Framework either WinForms / WPF or ASP NET or JavaScript / CSS1 3 years' experience in developing real world applicationsStrong communication skills in English Able to analyze and evaluate requirements Able to analyze source code As a member of our world class support team you will Represent a world class product line Communicate with customers using email online help desk software and chat in English Explore customer needs and propose solutions based on existing product APIs and documentation Communicate solutions to customers including code snippets or sample projects This is a full time position for the Support Department See more at https //devsoft ph/junior
Posted 2 weeks ago

Middle Software Developer
Developer Soft and Technical Support Sea Inc.
Freedom. Comfort. Growth!
---
Pasig, Metro Manila-National Capital Region
PHP 40,000 - 45,000 5 Vacancies
We engineer software development tools and UI components for the NET Framework React and Angular We are seeking motivated individuals who want to work with cutting edge software technologies individuals who are willing to learn and ready to help others If you love software development enjoy helping others and meet the requirements described below we want to hear from you Minimum Requirements Middle Software Developer Support Department A Bachelor' s Degree in Computer Science/Information Technology or equivalentStrong knowledge of the NET Framework either WinForms / WPF or ASP NET or JavaScript / CSSDeep knowledge of object oriented programming3 5 years' experience in developing real world applicationsStrong communication skills in English Able to analyze and evaluate requirementsAble to analyze source code As a member of our world class support team you will Represent a world class product line Communicate with customers using email online help desk software and chat in English Explore customer needs and propose solutions based on existing product APIs and documentation Communicate solutions to customers including code snippets or sample projects This is a full time position for the Support Department See more at https //devsoft ph/middle
Posted 1 week ago

Corporate Lawyer
---
Makati, Metro Manila-National Capital Region, Pasig, Metro Manila-National Capital Region
PHP 90,000 - 100,000 1 Vacancy
Job DescriptionContract reviewAdministrative case for Marketing companiesLabor & Administrative cases administrationJob QualificationsBachelor' s degree in Legal Management5 years in Labor & Criminal with Administrative casesActual experience for Administrative hearingWilling to travel
Posted 3 weeks ago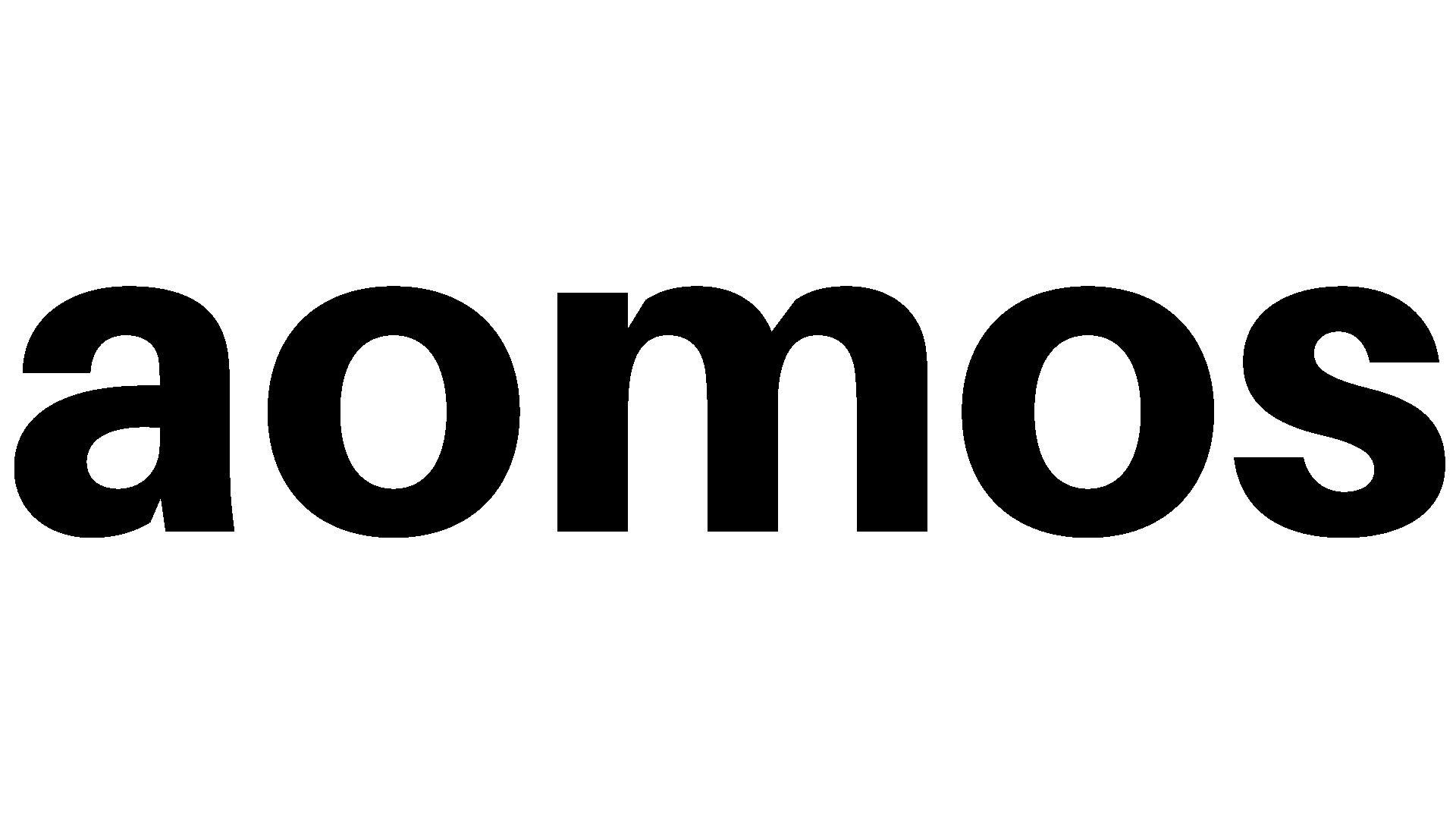 Manager For Robotics Process Automation Development
AOMOS Information Technology Services
Earn as much 130k
---
Taytay, Rizal, Rizal-CALABARZON
PHP 100,000 - 125,000 1 Vacancy
Manager RPA Software DevelopmentAre you an experienced developer who thrives on leading high performing development teams Are you a natural born leader who has proven abilities to coach and develop the next generation Are you someone who loves being a part of a high performing team where you are working with other likeminded and very talented people Our client considers their people as their most important asset Their focus is not only on creating great customer experience it s about building and promoting a culture of constant team member growth creating a sense of family and working together to improve our lives and the lives of those in our local communities We do not just offer a stellar working environment we also offer amazing benefits and very competitive compensation packages We make employee advancement and overall wellbeing a priority because we value our employees above all else Role OverviewThe leader software will work with the state of art technologies from robotics to business intelligence App development and reporting tools There is no better place to learn develop and grow your career in Rizal You will have an opportunity to Manage a high performing team of developersActs as a release manager by tracking and approving the projects for deploymentEnsures proper alignment on directives with Main Office and offshore teamProvide time estimates for projects and prioritize multiple tasks effectivelyDevelop and implement web applications when the need arisesIdentify system deficiencies and recommend solutionsTest performance implement software and document systems when the need arisesSupport programs developed for internal customers when the need arisesEnsure the quality control while respecting pre determined business rules and deadlinesEnhance and support existing tools and database infrastructuresPublish reports at the agent and call center levelYou will be a great fit on our team if Possess approximately 5 years experience leading high performing software development teamsHave a degree in Computer Science or Computer EngineeringProgramming experienceExperienced with ASP NET JavaScript JQuery XML AJAX JSON HTML5 XHTML CSS3 ASP DOJO C# T SQLExperienced in Visual Studio TFSGood knowledge of Windows environmentGood knowledge of MS SQL 2005 Experienced in relational database analysisStrong knowledge of BI/Query MS Project and ACDs Symposium Avaya IEX or equivalent Experience in Robotics Process Automation is a major plus on software like Blue PrismExperienced in the design development and maintenance of enterprise level data systems such as Oracle SQL Server Teradata SAS or others Expert level web design experience with Asp Net 4 0Experienced in designing and implementing web based reporting solutionsYou have outstanding spoken and written English skillsYou thrive in an exciting and fast paced nature of working on a tech support floorYou are passionate about being an advocate for the customer and willing to go the extra mileYou are not someone who gets easily flustered when handling many tasks at onceYou have a collaborative spiritSpecific skills we would love to see ITIL certification is a plusHaving PMP is a plusUnderstanding of how a contact center operates is preferredThis is for direct hiring If this role sounds interesting to you please click apply We d love to hear from you Quantrics is committed in fostering an inclusive equitable and accessible environment where all employees and customers feel valued respected and supported We are dedicated to build a workforce that reflects the diversity of the communities in which we live and serve and where every team member has the opportunity to reach their full potential
Posted 2 months ago

Corporate Sales Executive
Integrated Computer Systems, Inc.
Train and grow with a pioneer in the IT industry.
---
San Juan City, Metro Manila-National Capital Region
4 Vacancies
We are looking for individuals who are passionate and proactive in building long lasting relationships with the clients and serve as consultants to the customers in helping them achieve their business goals They should be able to Research and creatively prospect new business opportunities Establish and expand strong relationships with corporate clients Interface with senior level decision makers and communicate the business value proposition in a consultative manner Manage corporate accounts and achieve and/or exceed aggressive revenue targets
Posted 2 months ago

Treasury Officer/ Corporate Loan Officer
---
Makati, Metro Manila-National Capital Region
1 Vacancy
Duties and Responsibilities Coordinates with counterparties in obtaining market rates and prices for trading of money market and government securities transactions Support reconciliation of the institution s daily liquidity levels Assists Treasury Head during marketing calls to existing and potential clients Knowledgeable in corporate loan transactions Assist new business development and account management of the assigned loan facilities Good conceptual understanding of debt market regulatory requirements Maintaining products efficiently analyzing fixed income investment strategies And other tasks may be assigned from time to time
Posted 4 weeks ago

Senior Mobile Developer
---
Pasig, Metro Manila-National Capital Region
1 Vacancy
The RoleNixplay s office in Manila is growing at a fast pace and we are seeking an experienced Mobile Developer You will be joining a friendly cross site team of developers and designers based in Manila and Hong Kong We are proud at Nixplay to have an in house multi disciplined Software and Hardware Team who work together on a business and consumer based product suite viewable on nixplay com and nixplaysignage com As a developer on the mobile app team you will be developing applications that will allow millions of users to manage and control their photos videos and smart applications on our specialised range of consumer and business connected displays Help us build the next generation of smart screens for business and the home The RequirementsPassion for quality user experience and getting things doneKnowledge of Android languages Java Kotlin and frameworks such as mp4parser opengles2 retrofit rxjavaEngineering degree in Computer Science3 years commercial experience in software developmentExperience with React Native would be highly desirableExperience with React JS and other javascript frameworks would be desirableExperience with unit testing and automated testingPassion for learning new technologiesGood understanding of asynchronous event based programming paradigmKnowledge of websocket and socket io library would be desirableExperience of building RESTful API for consumption by Single Page Web Application and 3rd parties would be very beneficial
Posted 1 day ago

Software Test Engineer
Join a pioneer team of a global digital marketing company!
---
Taguig, Metro Manila-National Capital Region
20 Vacancies
KSearch Asia Consulting Inc ranks among the top executive search and recruitment firms in the Philippines catering to mostly multinational companies operating in the country and large Philippine corporations Our Client is a leading global digital marketing agency building a new Centre of Execution COEx in Manila The COEx is a core component of Client s global capability and a key benefit to their global clients providing a standardized offering consistent high level of delivery and a competitive advantage vs legacy operating structures About the RoleThe QA Tester role is a technical quality assurance role The main responsibility is to ensure that technical project assets are of the highest possible quality allowing Project Managers to deliver on time on budget and to specification with confidence The QA team works alongside Project Managers Developers Business Analysts and Webmasters every day to ensure projects meet specified requirements and the job is complete per the initially defined requirements Responsibilities Include Creating and executing manual tests for web applicationsCreating release notes and release readiness reportsOpenly participating in continuous practice improvementOpening defect tickets with clear detailed explanations and instructions to reproduceProactively self managing own tasks in view of the larger QA effort as well as other required QA deliverablesReporting testing status and progress against the testing plan to the project team and Senior QA or LeadProactively raising risks and potential issues that could block or delay testing activitiesTest types include functional integration visual sanity and regressionExecuting automated functional tests created by QA EngineersAnalyze test results and proactively troubleshoot issues with Product Owners Development and QA peers to replicate/identify and resolve issues