About I-WE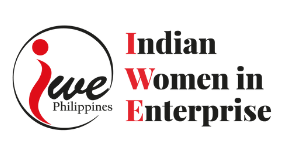 I-WE an organization for & by women in the Philippines, aims to nurture, mentor and grow women to reach their potential. I-WE exists to help the community of enterprising, entrepreneurial and professional women to transform their work and their lives and seek holistic growth and happiness in all that they aim to achieve.
Top companies with job openings that want to hire you!
Choose Workbank
Workbank connects you to career opportunities suited for you while providing benefits that upgrade your job search experience.
We are the jobsite with malasakit. #JobHuntingWithBenefits
Begin your Workbank journey
1

Sign up for FREE

2

Complete your profile

3

Enjoy job hunting with benefits

4

Find jobs you aspire for
Sign Up Now!
Benefits of Using Workbank
From career skills training, to application assistance, from restaurant discounts to free fitness classes online -- we redefine finding work in the Philippines. Job-hunting made fun and exciting.