Search for Jobs in the Philippines
8807 Job Vacancies
---
Posted 6 days ago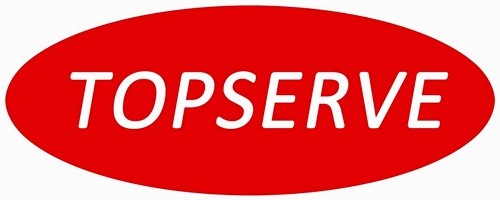 HR Coordinator
Featured
Topserve Service Solutions, Inc
at least 1 year experience
---
Taguig, Metro Manila-National Capital Region
PHP 10,000 - 15,000 2 Vacancies
Bachelor' s degree holderAt least 1 year experience in a related roleKnowledgeable in manual timekeepingWilling to be assigned in Tanyag Taguig
Posted 1 week ago
Cost Accountant
Featured
CPA preferred but not necessary
---
Parañaque, Metro Manila-National Capital Region
2 Vacancies
Planning studying and collecting data to determine costs of business activity such as raw material purchases inventory and laborAnalyzing actual project costs preparing monthly reports comparing standard costs to actual production costs Preparation of Cost Efficiency with justificationEnsure proper costing due as the basis for billing and collectionParticipate in the maintenance of an effective and accurate cost system
Posted 1 week ago
Mason
Featured
Above Minimum Rate
---
Makati, Metro Manila-National Capital Region
PHP 15,000 - 20,000 30 Vacancies
With at least 1 year experience in masonry workAble to do tile setting plastering and installation
Posted 1 week ago
New Logo Sales Hunter
Featured
IOPEX Technologies Philippines
---
Taguig, Metro Manila-National Capital Region
2 Vacancies
New Logo Sales HunterIndividual Contributor New Logo Sales Hunter Mentality and ExpertiseFortune 500 company to company sales experience required Respond and Close RFP' sDevelop a thorough understanding of prospect or clients short term and long term strategic requirements through discussions with existing and prospective client executive managementPartner with Sales Leadership to establish optimal sales strategy for particular pursuits based on client interactionsCollaborate with Sales Support Account Management Operations and other departments to ensure the client' s expectations are being met or exceededMonitor economic and legal trends that could affect salesDemonstrated ability to effectively present information to internal and external associatesCreates strategies for all sales and related activities to maximize and support the Company s revenues Partner with customers to understand their business needs and objectives Effectively communicate the value proposition through proposals and presentationsTasked with generating new business customer care and back office outsourcing pursuits and driving from open to close Identify the fastest growing most innovative companies in the world who are looking to scale their outsourcing operations while protecting their brand and culture Strong negotiation persuasion selling and deal closing skillsDrive for the pursuit of innovationRequirementsMust be a bachelor s degree holder on any field Preferably with US VISAA minimum of 3 years of experience as a New Sales Logo Hunter or with the same capacityPreferably with 8 to 10 years of Service and Solution Selling ExperienceNew Logo BPO sales experience is highly desiredExpert in communication skills and styles both written and verbal Proven ability to lead and organize multi disciplinary projects and initiatives in a fast paced and deadline oriented business environment with industry impactProven ability to champion significant projects programs and business initiatives using creativity and ingenuityMastery of the organization' s business operations and industry Externally recognized as subject matter expert on emerging trends and industry practicesAdvanced Microsoft Office skillsHave an aptitude for sales and spotting business opportunities Required Skills are Lead Generation Prospecting Presentation Closing Hands on experience with CRM software and MS Excel Excellent organizational skills organizational talents and ability to work under pressure and in new environments Ability to flourish with minimal guidance be proactive and handle uncertaintyMust be amenable to work on a work from home/onsite set up or to travel should the need ariseMust be willing to on a graveyard/night shift schedule in Bonifacio Global City Taguig CityWhat' s in it for you Our people enjoy some amazing perks check out a few below Competitive salary packageSeminars/Learning sessionsCareer growthExciting activitiesFree shuttle serviceAccessible locationHMO Free dependent Free Parking passLeave creditsLeave conversionsFixed Night differentialAnnual appraisal2 days offAnd most importantly you ll be part of a growing company with dynamic and engaging team
Posted 1 week ago
Corporate Recruiter
Featured
IOPEX Technologies Philippines
---
Taguig, Metro Manila-National Capital Region
4 Vacancies
Corporate RecruiteriOPEX Technologies PhilippinesBGC TaguigJob SummaryWould handle sourcing channels such as Employee Referral Applicant Referral Job Portals and other external branding activities Phone/Initial ScreeningScheduling of applicantsDeliver quality candidates to Operations and Shared ServicesReal time updating of databases tools trackers and system/process documentationsInvolvement in on boarding process orientation and knowledge transfer to incoming team membersCreate and maintain reports/trackers that would be useful in evaluating and updating our data that revolves around hiring turnaround time cost per hire return of investmentEvaluate and measure the effectiveness of existing sourcing channels industry partners and vendorsRequired Education Skills and QualificationsMust be a College Graduate of Psychology Humanities/Liberal Arts Human Resource Management or equivalentA minimum of 3 years of experience as a Talent Acquisition Specialist within a BPO set up handling end to end process of Volume Hiring and Support and LeadershipHave a good record in bulk hiring with TATExcellent verbal and written English communication skillsLiteracy in various MSO applications Microsoft Word PowerPoint and ExcelAbility to work with minimal supervision and ability to multi taskWell organized and has keen attention to detailsMust be willing to work for extended hours including Saturdays and Holidays if a hiring requirement is not metMust be amenable to work on a work from home/onsite set up or to travel should the need ariseMust be willing to on a graveyard/night shift schedule in Bonifacio Global City Taguig CityWhat' s in it for you Our people enjoy some amazing perks check out a few below Competitive salary packageExciting employee engagement activitiesLearning sessions every weekFast career growthFree shuttle serviceAccessible locationHMOOT/Holiday payLeave creditsLeave conversionsNight differentialUncapped annual appraisal2 days offAnd most importantly you ll be part of a growing company with dynamic and engaging team Interested Here are ways to reach us Send a message to 09065787833 and/or 09178246345 Yana Send your CV to ayana sia at iopex com
Posted 1 week ago
Senior Front-End Engineer
Featured
---
Taguig, Metro Manila-National Capital Region
1 Vacancy
You re a great fit for our engineering team if you are a leader self managed motivated passionate about what we do and how you can contribute to it and constantly on the look out for better ways to do things Come join us and turn your talent into technology that changes lives Responsibilities Intimate understanding and command of our application architectures data persistence patterns build pipelines and business rules Participate in backlog grooming story mapping sprint planning sprint review and retrospectives for the ad hoc teams assembled around said epics Refine estimate and decompose user stories into technical implementation tasks in close collaboration with your peers Create quality documentation including flowcharts diagrams and written documentation describing features and functionality Ensure that coded features and functionality meet requirements including those related to system performance response redundancy security metrics and tracking Maintain excellent test coverage for every piece of code you write Participate in Crucible code reviews by offering insightful feedback and direction to your peers Serve as an escalation target for production issues Qualifications Bachelor' s degree in Computer Science Engineering or related field 4 years of equivalent experience in lieu of a degree A minimum of 5 years of experience as a lead web application developer with mastery of the common protocols paradigms patterns and expertise in the following technologies ReactJS Backbone HTML5 CSS/LESS/SASS Bonus points for Angular experience Experience with compiled JavaScript Webpack Babel plugins etc RESTful API' s Bonus points for PHP experience Crucible or similar code review and collaboration system Git Gitlab is a plus Jenkins Crucible or similar tool is a plus JIRA or similar ticketing system Experience in agile methodologies Scrum Kanban etc Experience deploying and maintaining production applications
Posted 1 week ago
Customer Success Consultant
Featured
IOPEX Technologies Philippines
---
Manila, Metro Manila-National Capital Region
PHP 250,000 - 300,000 1 Vacancy
Document the business process by identifying the requirements Preparing excellent documentation on business requirements Document any identified required changes and communicate them to the relevant third parties/colleagues Handling various activities of the project like information gathering analyzing the information gathered documenting the functional or business requirements Identifying gaps and enhancements in the product that can help cater to the market better analyzing end users pain areas and process and coordination with Dev team for resolution Gather quantitative and qualitative data from market and end users Work with engineering teams to balance scope functionality performance and time to market Operate with autonomy while proactively reducing ambiguity for your team and your cross functional peers Understanding End to End Product features and the Process Conducting pre sales activities Pilots Demos Explore new ways of opportunities to increase client/customer satisfaction Task analysis and evaluating surveys and workshop results Creating user manuals training users handholding for product usage Problem solve within constraints that truly exist and breakthrough constraints that do not actually exist Requirements elicitation Post Go Live supportQualifications Bachelor' s degree in computer science engineering or related technical field2 years relevant Customer handling experience ideally shipping complex multi product/system solutions with IoT devices and SaaS componentsExperience solving complex user interaction problems with creative solutionsYou have direct experience working with engineers to balance scope time to market and functionality constantly making trade offs using qualitative quantitative and absent dataExcellent problem solving skills well structured written and verbal communicationProficient in Native languageCommercial awarenessCommunication and interpersonal skillsTime management and organizational skillsAdvanced Excel skillsProblem solving skillsAnalytical skillsLeadership and management skillsAn interest in and understanding of project management techniques and computing systems
Posted 1 week ago
Java Developer
Featured
Java / DB Developer
---
Taguig, Metro Manila-National Capital Region
1 Vacancy
Java / DB DeveloperKey Responsibilities Demonstrates the ability to interpret data to understand business impact and derive business insights Collects analyzes transforms and loads scientific data into a database using SQL Excel and other programs Prepares scripts by analyzing and interpreting data requirements and tests scripts in the lab to generate data Works continuously with developers and clients to ensure the integrity of all incoming and stored data Interacts with internal/external clients and team members to determine data related requirements and then develops and implements effective data management strategies to meet these needs Regularly monitors and evaluates information and data systems that could affect production output and impacts to external clients Do a level 1 investigation to provide details around the identified problem s Research production support issues to determine if the issue is a configuration change or requires code change This may require code debugging in some circumstances Ensure the best customer experiences as clients interact with various platforms Qualifications Bachelor s degree with a major in computer science engineering or information technology Experience in data management and analysis Experience in both UNIX/Linux and Windows environments Experience working with databases SQL Server Oracle MySQL Proficient to Expert in SQL Stored Procedures scripts Write and modify basic SQL programs for data insertion/extraction Experience working in JIRA or TFS Programming knowledge JAVA MuleSoft Spring Ruby Ability to work independently and in a strong team environment Ability to project a positive attitude and high degree of self confidence Ability to effectively manage time and multiple deadlines Strong analytical research and problem solving skills Strong verbal and written communication skills Ability to develop and communicate solutions to complex problems clearly and in nontechnical terms Willingness to work a flexible shift as needed Fluent in English spoken and written
Posted 1 week ago
Transcription Project Manager
Featured
---
Pasig, Metro Manila-National Capital Region
1 Vacancy
We are looking for a Project Manager to join our global Artificial Intelligence team This role is client facing results driven innovative and drives profitable growth This is a full time work from home opportunity Overall Job DutiesEngage with customers to understand their business requests and lead teams to execute on defined solutions across AI service offerings Act as a key interface with clients at the sales cycle stage provide thought solutions craft solutions and provide support to Sales Work with site management to ensure customer satisfaction implement continuous process improvement measurement/benchmarking and automation across AI service deliveries ResponsibilitiesDevelop effective and creative customer solutions with moderate supervision Develop and write project plans Create and manage the global project schedule liaising with all production team members to ensure viability and commitment Execution of large scale AI projects with medium to high complexity Provide project training and technical guidance to project team members Drive project timelines and budgets to completion and within estimated scope and established production Provide timely and accurate forecasts of our expected revenue with appropriate highlighting of risk Develop and maintain a high level of knowledge of the company as well as AI industry products and solutions Balance work among team members according to skills and individual workload Monitor and maintain project financials including revenue recognition revenue forecasting and billing Ensure the accuracy of financial project data workflows schedules and processes to maximize efficiency and profitability RequirementsExperience in the transcription industry Minimum 3 years of project management experience or other relevant managerial experience Experience in data collection and data annotation projects is a plus Experience with crowdsourcing Must have a proven record of managing complex projects Experience working and leading global teams in different time zones Client relationship management experience Experience in Machine Learning is a plus Ability to build financial models to demonstrate financial ROI Good knowledge of key sales processes and tools Possess a thorough understanding of financial concepts like P&L Gross Margin Budgets etc Thrives working with cross functional teams by communicating with development professional services program management and product management Ability to work in a multicultural global environment
Posted 1 week ago

Customer Service Representative
Featured
Join our Voice Relay Account at Alorica Alphaland!
---
Makati, Metro Manila-National Capital Region
100 Vacancies
ALORICA MJ PLAZA is looking for VOICE RELAY CAPTIONERS Apply now and enjoy the following perks 37 500Php Package Fixed Basic Allowances 20 night diff OT & other commissions 10K SIGNING BONUS after ABAY Training Are you one of the following 21 years old and above must have completed high school Crisp clear speech Clear enunciation and word endings Comfortable in isolation for the entire shift every day Wide vocabulary Able to listen and repeat what is being heard at the same time Patient For tips and questions message us with your name on this number 09396285924 Office Location Ground Floor 2310 MJ Corporate Plaza Chino Roces Ave Extension Makati City
Posted 1 week ago
IT Programmer
Featured
Arvin International Marketing Inc.
Performance Bonus
---
Pasay, Metro Manila-National Capital Region
PHP 20,000 - 25,000 1 Vacancy
Job Summary The position is responsible for looking into the operations of the organization and recommending and implementing the appropriate IT tools programs and systems that would support more efficient operation Job ResponsibilitiesMaintain existing in house systems and other related software product used in warehouse and office operation Perform hands on fixes including upgrading SAP and in house systemIdentify existing system loopholes and provide a solution to avoid errors or provide a system restrictions if applicable Perform hands on fixes including installing and upgrading software Perform basic troubleshooting for hardware and network issuesJob QualificationsCandidate must possess at least Bachelor' s/College Degree in Computer Science/Information Technology or equivalent At least 1 Year s of working experience in the related field is required for this position Preferably 1 4 Yrs Experienced Employee specialized in IT/Computer Network/System/Database Admin or equivalent Knowledgeable or with experience in TSQL C# net VB net and Crystal Report Background in SAP Business One is an advantage Able to work independently and must possess good interpersonal skills Honest trustworthy of good moral character Must be flexible dynamic and result oriented Team player skillsWilling to work in Pasay City from Mondays Saturday 8 30 AM 5 30 PM
Posted 1 week ago
Logistics Associate
Featured
Arvin International Marketing Inc.
Performance Bonus
---
Pasay, Metro Manila-National Capital Region
PHP 15,000 - 20,000 1 Vacancy
Job SummaryWe need someone with a good work ethic process driven and outcome focused individuals to help manage our warehouses and day to day operations Job ResponsibilitiesMust have effective communication skills and the ability to handle multiple tasks all with an attention to fine detail Willing to travel and conduct Warehouse Visits Batangas and Harbour Manila Can work under pressure and willing to work long hoursCan work in a fast paced working environment Required Education Skills and QualificationsGraduate of any course or degree holder but preferably related to LogisticsWith at least two 2 years experience in logistics and transportation Hardworking resourceful and result oriented