Search for Account Specialist Jobs Hiring in National Capital Region Makati
95 Jobs Vacancies
Posted 3 months ago
Multimedia Specialist
Start your multi-media career with a fun, dynamic team
---
Makati, Metro Manila-National Capital Region
PHP 15,000 - 20,000 1 Vacancy
Responsibilities Creates and manipulates computer animation audio video and graphic images into multimedia content specifically for web and social media content on various screens Snapchat Instagram Facebook mobile app websites as well as traditional advertising platforms when needed Responsible for innovative multimedia animation and video projects to support external and internal clients Gives technical and creative assistance for proposals and presentations multimedia projects video projects and web development assignments from time to time Verifies and coordinates with co workers assigned to the same project to ensure consistency in format quality consulting with superiors on final layout medium syle design and any problem areas Conducts photo and video shoot in house or on site production as needed Conducts research on the assigned vertical/client to ensure relevance of images and videos created Skills and qualificationsAt least 1 year of multimedia experience and working knowledge of current graphic video and multimedia design illustration photography and animation softwareWorking knowledge on Adobe Creative Suite and MS OfficeArtistic ability and conceptual design and layout skillsSolid portfolio of animation and design samplesGraduate of Fine Arts Multimedia Arts Animation Video Production Film/Broadcast Communication or Communication related courses
Posted 4 days ago

Marketing Specialist
Leechiu Property Consultants Inc
Career growth and development opportunities
---
Makati, Metro Manila-National Capital Region
1 Vacancy
Main Objective of the Job To develop projects that meet marketing goals create media campaigns and promote services and events Duties and Responsibilities but not limited to Designing and implementing marketing campaignsTo develop marketing collaterals from content creation to supplier selection and production Creating and preparing marketing collaterals and content Digital banners/posters copy for media/public releases and promotions Copy writing for selected communication materialsManage and monitor the marketing inventoryAble to create / propose ideas for marketing campaigns / promotionsEstablish a professional and effective relationship with vendors/suppliersPrepare budget costing and report after each event handledAnalyze and evaluate the effectiveness of marketing plans and projectsAssist in the preparation of proposal contracts and other documents for the transactionFacilitating digital marketing initiativesDevelop and maintain understanding of search engine marketing and paid social marketingUse SEM and Social platforms to pull client reportsManage online assets and platforms such as company' s website and social media platformsCreate and manage all communication material for the companyKeyword and competitor researchFacilitate the processing of necessary marketing documentsProvide marketing support to company' s Corporate Sales TeamFacilitate during marketing events and other duties assigned
Posted 2 months ago

Accountant IV
---
Makati, Metro Manila-National Capital Region
PHP 40,000 - 45,000 1 Vacancy
Deadline of submission November 28 2019POSITION TITLE ACCOUNTANT IVPlace of Assignment MEMBER SERVICES SECTOR SUPPORT UNITSalary SG 20Item No 4343QUALIFICATIONS Educational Requirements Bachelor' s degree in Commerce/Business Administration major in AccountingExperience Requirements 3 years of relevant experienceTraining Requirements 16 hours of relevant trainingCivil Service Eligibility R A 1080Preferred Qualification 1 Bachelor s degree relevant to the job preferably Accountancy Management Accounting or any related accounting course 2 With at least two 2 years of relevant experience in accounting and budget management 3 With good analytical and technical writing skills 4 With excellent oral and written communication skills 5 Organized good in time management and can prioritize important/urgent tasks List of Documents Letter of Intent indicating the Position Title and Item No of the position applied for addressed to Ms Ma Theresa C Nicolas Division Chief III Human Resource Development Department Recruitment and Appointment Division Updated Personal Data Sheet PDS with photo signature and thumb mark please use link http //csc gov ph/2014 02 21 08 28 23/pdf files/category/861 personal data sheet revised 2017 html Work experience sheet CS Form No 212 Application Letter to the Selection Board HQP HRF 013 Click the link below https //www pagibigfund gov ph/jobs/forms/HRF013 ApplicationToTheSelectionBoard V01 1 fillable pdf Copy of the following documents o Certificate of duties and responsibilities attested/signed by the Immediate Supervisor for present and previous work o Certificate of Employmento Official Transcript of Records TOR and Diplomao Certificate of Trainings/Seminars attendedo Certificate of Eligibility Strategic Performance Management System rating form for July December of 2018 and January June 2019 for applicants whose current or latest work is in a government office Contact Person Ms Amy N Pajarillaga Contact # 02 84223000 local 5019Reminders 1 Please address your letter and requirements to Ms Ma Theresa C Nicolas Division Chief III Human Resource Development Department Recruitment and Appointment Division 2 Application letter and requirements should be submitted PERSONALLY or via COURIER SERVICE to this address HRDD 18/F Petron Megaplaza #358 Sen Gil Puyat Ave Makati City 3 Please ensure to submit COMPLETE requirements INCOMPLETE REQUIREMENTS will NOT be processed 4 Only those with Civil Service Eligibility or valid PRC license will be processed Deadline of submission November 28 2019
Posted 3 months ago

Customer Care Specialist
Fresh graduates are welcome to apply!
---
Quezon City, Metro Manila-National Capital Region
4 Vacancies
Specialist Customer CareEmerson is relentless in delivering our brand promise to provide solutions that bring greater value to our customers including a seamless high quality front to end support By joining us as a Specialist Customer Care you get to echo this promise as Emerson s frontline representative providing outstanding 24/7 customer care experience In this capacity you will be given the opportunity to leverage on your customer care experience by handling escalated customer contact inquiries and provide appropriate solutions This gives you a very vital role in shaping the customer s first impression on Emerson and the solutions we offer This role is expected to support continuous improvement projects that ensure Emerson consistently meets and exceeds customer s expectations and gives them engaging customer support solutions If this sounds like a perfect fit for you apply now and join our team in Quezon City Philippines IN THIS ROLE YOU WILL Respond log and monitor non engineering customer chats calls and e mails general and commercial inquiries in our business systems OSvC incidents CRMoD leads opportunities SRs Create reports of captured leads opportunities orders and campaigns based on standard templates Plans assigns and directs works to team members to manage workload and optimize team performance Create and executes basic/overview/awareness training on product process and business tools Support projects related to quality improvement e g Problem Solver QMS etc FOR THIS ROLE YOU WILL NEED Bachelor s Degree in any 4 year course Business/Management related is an advantage Experience in a global contact center environment with primary focus on customer service/care role via chat phone and/or email but Fresh graduates may be considered Real world experience in developing content and managing social properties in a professional environment with consumer facing channels/messages Advanced knowledge on MS Office Application Advanced knowledge on MS Excel customer data reporting and analysis Above average communication skills oral and written WHO YOU ARE You have a strong drive for results and exhibits passion and enthusiasm to get things done With excellent communication skills you are able to effectively communicate ideas and influence key stakeholders You are interpersonal savvy and able to collaborate and effectively work with people across any level Our Offer to You Make a difference with the work you do By joining Emerson as a Specialist Customer Care you will be given the opportunity to make a difference with the relevant and critical work you do for the core of our business our Customers Emerson is committed to creating a global workplace that supports diversity and embraces inclusion We attract develop and retain exceptional people in an inclusive environment where all employees can reach their greatest potential We are committed to the ongoing development of our employees because we know that it s critical to the success of our company as a truly global entity Our training programs and initiatives focus on end to end development from onboarding through senior leadership We provide a wide range of development opportunities including face to face and virtual training mentorship and coaching project management and on the job training Get to Know UsFind out more by visiting our LinkedIn Facebook Twitter YouTube pages or at www emerson com
Posted 3 months ago
Accountant (CPA)
This is a pioneer position, earn as much 80k monthly
---
Makati, Metro Manila-National Capital Region
PHP 80,000 - 90,000 1 Vacancy
Job Description Maintaining company s general ledger and subsidiary ledger accounts including posting and preparing adjusting and closing journal entries Posting to the accounting software program MYOB maintaining banking relations Cash management including preparing wire transfer transactionPerforming bank recon performing account reconciliationMaintain records of invoices paymentsKeep records of all transaction and are usually responsible for the preparation of accounts payable invoices and purchases orders and petty cash and cash payroll Process cheques maintain filing and invoice monitoring system and audit petty cash envelopes Prepare monthly account schedules disbursement receivables and other account related schedules Liaise with external parties such as auditor customers suppliers bankers and others to ensure Government BIR SSS PHIC HMDF mandated compliancesAssist with the preparation of budget Establish and maintain cash controls Monitor Cash reserves and inventoryPrepare and reconcile bank statementsEstablish and maintain supplier accountsProcesses supplier invoicesMaintain the purchase order systemEnsure transaction as properly recorded and entered in MYOB system Perform other duties as may assign from time to time II Job Qualification Candidate must possess at least a Bachelor' s/College Degree Finance/Accountancy/Banking Business Studies/Administration/Management Commerce or equivalent Certified Public AccountantThree 3 or more years experience and knowledgeable in Accounting Banking and FinanceExperience in Financing Loan and Investments processing Industry is at advantageKnowledgeable in MS Office especially in Microsoft Excel Should be able to handle multi tasks Excellent attention to detail Ability to work in fast paced environment Excellent time management skills Flexible and committed approach to work Enjoy work with a competitive edge Must be professional possess good communication skills verbal and written
Posted 3 months ago

Accounting Staff
Fresh graduate are welcome to apply
---
Makati, Metro Manila-National Capital Region
PHP 10,000 - 15,000 1 Vacancy
Candidate must possess at least Bachelor' s/College degree in Finance/Accountancy/Banking or equivalentRequired language s English FilipinoNo work experience requiredFamiliarity with bookkeeping and basic accounting proceduresKnowledgeable in basic MS Office applications Word ExcelAnalytical and attention to detailsAptitude to numbersWell organisedProficient in both oral and written communication English and Filipino
Posted 2 weeks ago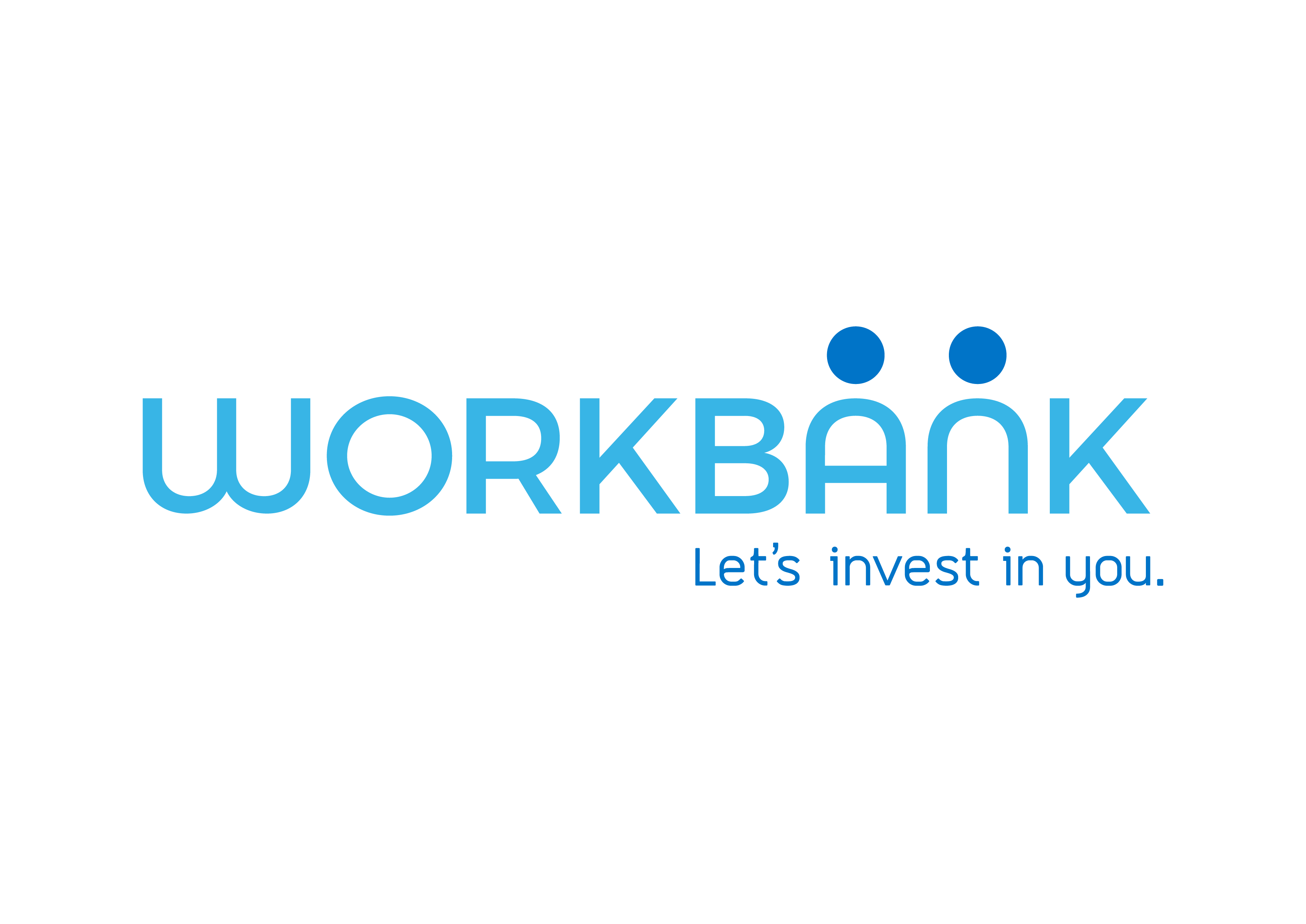 Digital Marketing Specialist
---
Taguig, Metro Manila-National Capital Region
PHP 60,000 - 70,000 1 Vacancy
Role and ResponsibilitiesSet up implement monitor and optimize digital marketing campaigns in different channels such as Google and FacebookIncrease brand awareness promotes company products or services and drives prospects to conversionsCommunicate effectively through appropriate technology platforms e g put together various online promotions SMS and e mailing campaigns to get the company s message out Develop online strategies to promote the platforms and increase engagement rate and engages the Head of Marketing and Head of Market Strategy to agree on strategy and directionPerform consumer and keyword research to discover other ways of reaching customers onlineProduce original inspiring and engaging content to promote the websites and apps according to the company brand guidelines and tone of voice while ensuring the content aligns with the ethos and goals of the brandIdentify powerful keywords and utilize them to optimize the website and other content to drive the most relevant and valuable trafficExecute tests collect and analyze data and results identify trends and insights in order to achieve effective campaignsCreate maintain monitor and report all digital marketing data with proper documentation of all campaign strategies and preparation of all promotional activitiesCommunicate project status to Head of Marketing Head of Product and other identified stakeholdersInterface with marketing communications functions as well as PR and business product marketing teamsWork with and support Product and Marketing teams to drive track and optimize digital campaigns and improve organic search utilizing best practices e g content creation and optimization landing page optimization tracking etc Other tasks that will help ensure business goals are translated into successful digital campaignsStays up to date with digital marketing best practices and shares knowledge with the teamAssist other areas within the company from time to time as determined by managementQualifications and Education RequirementsBachelor s degree in marketing communication or related fieldStrong knowledge of customer acquisition strategies digital media advertising technology cross channel campaign management campaign performance measurement and digital marketing analyticsAt least 2 5 years of experience in digital marketingProven experience in conceptualizing implementing and optimizing effective and innovative digital campaignsHas good digital marketing acumen to understand the gaps in each business unitSolid understanding of web metrics digital analytics with the ability to generate analyze and interpret data using data from tools like Google Analytics Facebook Insights and Google AdwordsStrong tracking analytics and reporting skillsAdaptable and able to create support for effective campaigns despite restrictions in resourcesExcellent written and verbal communication skills ability to communicate with multiple stakeholders including senior marketing leaders and executivesFamiliar with search campaign management and keyword monitoring toolsWorking knowledge of SEO including Google Webmaster tools is preferredBasic HTML and CSS knowledge is preferredKnowledge in Adobe Photoshop or Illustrator is an advantageMust be able to work under constant deadline pressure and manage multiple projects across multiple lines of businessAbility to work productively and creatively with limited supervisionTeam player who takes initiative when neededSuperb attention to detailAttractive benefitsOne 1 day a week work from homeDaytime hours 8am/9am to 5pm/6pm weekends and Philippine Holidays offCompetitive compensation packagePrime location the heart of BGC Health Benefits HMO upon regularization plus 1 dependent after 1st yearCommunication Allowance15 Leave Credits 5 commutable to cash Exposure to world class high level management from direct superiors
Posted 3 weeks ago

Real Estate Property Specialist
Be a Real Estate Broker with us & earn commissions today!
---
Taguig, Metro Manila-National Capital Region
PHP 15,000 - 20,000 10 Vacancies
Top Realty is a Real Estate Brokerage firm based in Metro Manila servicing clients based locally and internationally We are on the lookout for talented young people who like us values Excellence Integrity and Results Have what it takes to become one of our Property Specialists Career Opportunities Outstanding Career GrowthPositive and Encouraging Work EnvironmentCompetitive Compensation and Benefits PackageJob Requirements Candidate must possess at least Bachelor' s/College Degree in any related field or a Real Estate Professional is advantage Required language s English FilipinoLicensed Real Estate BrokerAt least 2 Year s of working experience in the related field is required for this position Required Skill s Good in Public Speaking Strong Interpersonal Skills to deal with Clients Presentation Skills Microsoft Office Skills Time Management Flexible and reliable Must be able to meet targets and deadlines in a fast paced quickly changing environment Excellent & professional level of verbal and written communications skills Preferably 1 4 Yrs Experience specializing in the Real Estate Industry Duties and Responsibilities Will handle leasing buying or selling activities with clients Perform duties such as study property listings and its availabilities Will look for prospective clients Will market the available properties thru online advertisements and social media Accompany clients to property sites and discuss conditions of Sales/Leases Draft documents such as representation contracts purchase agreements closing statements deeds and leases and all other real estate documents pertaining to sales/rentals
Posted 3 months ago
Accounting Associate
---
Makati, Metro Manila-National Capital Region
1 Vacancy
Job DescriptionPrepares debit and credit memoPrepares checks and check vouchersPrepares monthly reconciliation reportsPrepares monthly summary reportsBookkeepingAssist in preparation of financial statementJob RequirementsCandidate must possess at least a Bachelor' s/College Degree Finance/Accountancy/Banking or equivalent Required skill s bookkeeping general accounting financial analysis financial statements preparation reconciliation tax computations Preferably with at least six 6 months to one 1 year of relevant work experienceWilling to work in Makati CityFull Time position s available Job Type Full time
Posted 2 months ago

Human Resource Officer
---
Makati, Metro Manila-National Capital Region
PHP 35,000 - 40,000 1 Vacancy
Deadline of submission of applications December 02 2019Position Title HUMAN RESOURCE OFFICER III Republication Salary Grade 18No of Position/s 1Item No/s 2420 Office of the Senior Vice PresidentEducational Requirements Bachelor' s degreeExperience Requirements 2 years of relevant experienceTraining Requirements 8 hours of relevant trainingCivil Service Eligibility Career Service Professional Second Level EligibilityPreferred Qualification 1 Bachelor s Degree in Management or Psychology would be an advantage 2 Must have a track record in accomplishing assignments/tasks 3 Must have the initiative and urgency in finishing tasks assigned 4 Must be capable of doing things with minimal supervision 5 Must be fast learner 6 Must be proficient in oral and written english communication 7 Must be familiar with Human Resources and Administrative related practices and processes List of Documents Letter of Intent indicating the Position Title and Item No of the position applied for addressed to Ms Ma Theresa C Nicolas Division Chief III Human Resource Development Department Recruitment and Appointment Division Updated Personal Data Sheet PDS with photo signature and thumb mark please use link http //csc gov ph/2014 02 21 08 28 23/pdf files/category/861 personal data sheet revised 2017 html Work experience sheet CS Form No 212 Application Letter to the Selection Board HQP HRF 013 Click the link below https //www pagibigfund gov ph/jobs/forms/HRF013 ApplicationToTheSelectionBoard V01 1 fillable pdf Copy of the following documents o Certificate of duties and responsibilities attested/signed by the Immediate Supervisor for present and previous work o Certificate of Employmento Official Transcript of Records TOR and Diplomao Certificate of Trainings/Seminars attendedo Certificate of Eligibility Strategic Performance Management System rating form for July December of 2018 and January June 2019 for applicants whose current or latest work is in a government office Contact Person Ms Amy N Pajarillaga / Contact # 02 84223000 local 5019Reminders 1 Note Please address your application to Ms Ma Theresa C Nicolas Division Chief III Human Resource Development Department Recruitment and Appointment Division 2 Application letter and requirements should be submitted PERSONALLY or via COURIER SERVICE to this address 18/F Petron Megaplaza #358 Sen Gil Puyat Ave Makati City 3 Please ensure to submit COMPLETE requirements INCOMPLETE REQUIREMENTS will NOT be processed 4 Only those with Civil Service Eligibility or valid PRC license will be processed Deadline of submission of applications December 02 2019
Posted 3 weeks ago
Accounting Assistant
Unique Auto Car Specialist Company
Fresh Graduates are welcome to apply.
---
Manila, Metro Manila-National Capital Region
PHP 10,000 - 15,000 2 Vacancies
Accounts Receivables AR Monitor/Processing Collection Processing of Sales Invoice of Units Ensure Correct booking of AR Check of Lacking documents of Clients to be submitted to InsuranceAccounts Payables AP Processing of bills payments such as utilities contractors for outsourced manpower suppliers Prepare summary of expenses payables per supplier at end of the month or as required Ensure all suppliers are paid according to their terms Monthly recording of expenses like gasoline transportation representation utilities etc Maintain inventory of all painting materials Check and validate amount versus actual documents as well its approving authority to be paid before preparing vouchers Filing of all unpaid suppliers and vouchers
Posted 3 months ago

Accountant
EV Sinogba Consulting Engineers
CPA
---
San Juan City, Metro Manila-National Capital Region
1 Vacancy
EV Sinogba Consulting Engineers is looking for a Certified Public Accountant with at least three 3 years of working experience in audit tax and finance Core Functions Accounting and Bookkeeping Government Statutory Compliance Candidate must be knowledgeable using Quickbooks software and able to handle budget and cost control process Responsibilities include the maintenance of company books generation of monthly budget and financial reports prepare file and pay taxes and other government mandated expenses auditing of expenses and annual renewal of business permit RequirementsMust be a Certified Public AccountantAt least three 3 years of working experience specializing in Finance General/Cost Accounting or equivalent Excellent business communication skills both written and verbalAttentive to detailsOrganized and possesses the ability to meet deadlinesProactive approach to his/her work and the teamExcellent computer skills MS Excel MS Word MS Outlook Knowledge in Quickbooks software or equivalent