Job Vacancies in Food Beverage
11302 Job Vacancies
---
Posted 2 hours ago
Accounting Sr. Associate
Featured
Honda Philippines, Inc.
---
Tanauan City, Batangas-CALABARZON
1 Vacancy
JOB SUMMARY Successful will be responsible for maintaining timely and accurate processing of payments of company' s non trade payables others and preparation of reports He/She will also be responsible for preparation and processing of documents needed to facilitate payment to suppliers dealers and associates other than payroll JOB QUALIFICATIONS Candidate must possess at least a Bachelor' s/College Degree Finance/Accountancy/Banking or equivalent Preferably with Professional License Passed Board/Bar/Professional License Exam Required language s English FilipinoAt least 1 year s of working experience in the related field is required for this position Applicants must be willing to work in First Philippine Industrial Park Tanauan City With excellent computation and accounting skills Must be analytical problem solver and keen to details Fresh graduates are welcome to apply For candidate pooling only
Posted 2 hours ago
Legal Affairs Sr. Associate
Featured
Honda Philippines, Inc.
---
Tanauan City, Batangas-CALABARZON
1 Vacancy
JOB SUMMARY Succesful candidate will be responsible for providing support in the implementation of contract checking system He/She will also be repsonsible for provideing basic contract negotiation support to HPI and administrative support to the Section KEY ACCOUNTABILITIES Assists in the preparation of contracts and legal documents Provide administrative support such as but not limited to maintaining logs and records scheduling appointments and meetings handling mail matters notices and other correspondence coordination with other sections and routing documents for approval and distribution of memoranda and letters Ensures that all paperwork including confidential documents are properly organized in orderly filing systemWill also act as document controller of the section JOB QUALIFICATIONS Candidate must possess at least Bachelor' s/College Degree in Business Studies/Administration/Management or equivalent At least 1 Year s of working experience in the related field is required for this position Preferably 1 4 Yrs Experienced Employee specialized in Law/Legal Services or equivalent Candidate must have strong coordination and organizational skills able to maintain integrity and trust Intermediate computer skills Microsoft outlook excel word internet access database For candidate pooling only
Posted 2 hours ago
Safety And Health Sr. Associate
Featured
Honda Philippines, Inc.
---
Tanauan City, Batangas-CALABARZON
1 Vacancy
JOB SUMMARY Successful candidate will be responsible for supporting safety programs and activities that aims to remove hazards from workplace and to correct unsafe work practices JOB DUTIES AND RESPONSIBILITIES Regularly update a monitoring file for OSH compliance consisting of laws regulations ordinances and similar requirements relevant to Occupational Health and Safety OSH from all authorities with jurisdiction on the business operations and assists in application / renewal for LGU/ other government requirementsLiaise government regulatory requirements when necessaryConducts investigation and prepare recommendation for all workplace accidents and safety related incident reportsPrepare monthly reports related to safety and health programs JOB QUALIFICATIONS With Bachelor' s Degree in Engineering or any related Bachelor' s Degree in a field or specialization directly related to the requirements of the jobPreferably with at least 1 2 years of Occupational Safety and Health work experience in a manufacturing/ industrial settingPreferably DOLE Safety PractitionerExperienced in dealing with all types of people situation particularly in an emergency and critical situation and environmentExperienced in Government Regulatory complianceMS Office Applications proficiency and report writingFor candidate pooling only
Posted 3 hours ago
Mobile Application Developer (Android And IOS)
Featured
Honda Philippines, Inc.
---
Tanauan City, Batangas-CALABARZON
1 Vacancy
JOB SUMMARY Successful candidate will be responsible for the development and manitenance of applications powered by Android and/or iOS Operating System by evaluating user needs analyzing requirements and recommending process improvements He will be working with system engineer specialist on the development of complex integrated application systems JOB QUALIFICATIONS Candidate must possess at least Bachelor' s/College Degree in Engineering Computer/Telecommunication Computer Science/Information Technology or equivalent At least 1 Year s of working experience in the related field is required for this position Required Skill s Systems ProgrammingCross platform development With experience and strong understanding of mobile platforms and Android/iOS development coding skills UX/UI Design Skills With good User Experience and User Interface skills as well as the standard app developer requirementsModern Programming Languages Preferably with hands on experience in Front End Technologies PHP HTML5 HTML JavaScript JQuery Angular JS Version 1 x CSS Ajax Apple' s Xcode development languageExperience in Agile Methodologies is a plusWith multi tasking skills and can work with a teamPreferably with creativity and innovative skillsFor candidate pooling only
Posted 5 hours ago

Marketing Supervisor
Featured
Top Realty88 Corporation
---
Taguig, Metro Manila-National Capital Region
PHP 25,000 - 30,000 10 Vacancies
Top Realty is a Real Estate Brokerage firm based in Metro Manila servicing clients based locally and internationally We are on the lookout for talented young people who like us values Excellence Integrity and Results Have what it takes to become our New Marketing Supervisor Career Opportunities Outstanding Career GrowthPositive and Encouraging Work EnvironmentCompetitive Compensation and Benefits PackageJob Requirements Must possess at least a Bachelor' s degree in Marketing Digital Marketing Creatives or any related field With high level of integrity and keen to details With excellent communication skills both oral and written to coordinate with the Marketing Team With strong ability to multi task and prioritize Possesses good interpersonal skills positive attitude flexible and reliable Creative resourceful and results oriented Microsoft Word Excel and PowerPoint skills Knowledgeable in Adobe Creative SuiteKnowledgeable in Social Media Planning and Branding Management With good design sensibilities Strong time management skills and ability to meet deadlines andCan handle pressure able and to attend client effectively Job Responsibilities Responsible creating a brand book/manual for the company Responsible for the Multimedia Artist and all creative visual assets of the company Perform strategic marketing and social media planning across Facebook Instagram and Youtube Identifying and assessing customer' s needs to achieve better marketing output andPerform all other tasks as necessary
Posted 1 day ago

Junior Engineer Staff
Featured
Monark Equipment Corporation
---
Quezon City, Metro Manila-National Capital Region
1 Vacancy
Assists the EPG Sales Account Manager when clarifying negotiating and finalizing formal proposal and quote with the customer in order to ensure that all concerns are addressed Collaborates with sales and purchasing in order to develop installation projects Genset Configuration Genset Accessories system design and layout costing in order to ensure customer satisfaction Gathers proposals specifications construction drawings and related documents and coordinates with Sales Account Manager in order to convert specifications to cost estimates Reviews and evaluates project bidding documents in order to come up with a complete scope of works and cost estimate Conducts project site inspection in order to ensure the accuracy of the scope of works and cost estimates Qualifications Candidate must possess at least a Professional License Passed Board/Bar/Professional License Exam in Engineering Electrical At least 1 Year of working experience in the related field is required for this position Preferably 1 4 Yrs Experienced Employee specialized in Others/Category not available or equivalent Good in communication and research skills
Posted 1 day ago
Marketing Executive
Featured
Coffee Bean and Tea Leaf
---
Quezon City, Metro Manila-National Capital Region
1 Vacancy
Distinto Beverage Solutions Inc under CBTL Holdings/ Table Group Inc is looking for a Marketing Executive to be based in our office Aspire Tower Quezon City Job Description Develops and Execute Marketing Strategy in collaboration with other functions Creates campaign strategy activities schedules then executes and measures results Draft marketing communication content for campaigns Comes up with generating ideas that will bring leads to Distinto inbound marketing Recommends groups and organizations to join where are prospects joins or are a member of Comes up with cross company marketing strategies to generate leads for marketing Creatively creates effective inbound marketing strategies Job RequirementsGood understanding of how to use and when to use the different social media and digital marketing mediums Experienced in using email blasting applications Experienced in creating creative marketing campaigns Good command of written English and can simplify complex sentences Has worked as Marketing Executive/ Supervisor for at least 4 years Well organized at work OC and has experienced putting together Marketing Measures About Us Distinto Beverage Solutions Inc under CBTL Holdings/ Table Group Inc was established to provide best of class specialty coffee and tea solutions in the Philippines Our goal is to help our partner hotels resorts restaurants cafes offices and other establishments delight their customers at each and every cup We remain distinctly excellent by providing responsive and efficient service delivery the highest levels of reliability and customer support and by continuously offering an outstanding range of the globe' s best brands and products in our industry
Posted 1 day ago

Materials Supervisor
Featured
M2MJ Human Resources Consulting
---
Pasig, Metro Manila-National Capital Region
PHP 70,000 - 80,000 1 Vacancy
Job Functions Attend monthly Sales and Operations Planning meetings and ensure the Master Schedule development in accordance with the inventory and production goals set in that meeting Develop and communicate plant RIP Raw in Process inventory plans and ensure RAW Materials Flow and Plant Loads support achievement of those plans Develop improvements in business processes to ensure continued improvement in inventory asset management Ensure product is received in a timely manner and store inventories are maintained in an accurate manner to support cycle count approval Ensure system parameters such as safety stock Kanban values lot size and lead times are updated to ensure planning systems are properly aligned Perform ABC analysis and develop Mix models to identify areas for lot size improvement Daily supervision and development of assigned staff As required supply delivery information status updates and set overall plant priorities when areas of conflict arise Proactively manages the scope of supply chain projects in a working leadership role Prepare/present project plans/status reports to organizational leadership functional groups and plant locations as requiredManage all work content with team for assigned products/projects and achieve results in terms of quality cost and schedule Monitor progress challenges assumptions identifies problems/issues mitigates issues and ensures major challenges are appropriately communicated Recommend disposition of parts as it pertains to the obsolete budget and Engineering Change Notices Identify opportunity and direct continuous improvement activities within assigned Plant Adhere to all Export Import and Supply Chain Security Policy requirements relevant to the position Job Requirements Candidate must possess at least a Bachelor s Degree preferably in Engineering With 6 years experience in Supply ChainProficient in MS Excel including pivot tables MS Access and MS PowerPointKnowledgeable in programming and other MRP system is a plus Excellent communication skills verbal and written
Posted 1 day ago

Call Center Agent
Featured
M2MJ Human Resources Consulting
---
Cebu City, Cebu City-Central Visayas
PHP 15,000 - 20,000 40 Vacancies
Successful candidates will be responsible for handling service support calls as well as promote and cross sell value added services to various customers Candidate Qualification A Filipino citizen or hold relevant statusMust possess basic web navigation skillsWith good excellent communication skillsMust be conversant energetic and emphatic able to answer logical questionsAble to multi taskMust have an ability to understand the customer s needs Willing to start immediatelyMinimum upload speed of 5 MBPSMinimum download speed of 12 MBPSWired connection from modem/router to PCConducive workspace away from distractionHigly stable internet connection with no packet loss
Posted 1 day ago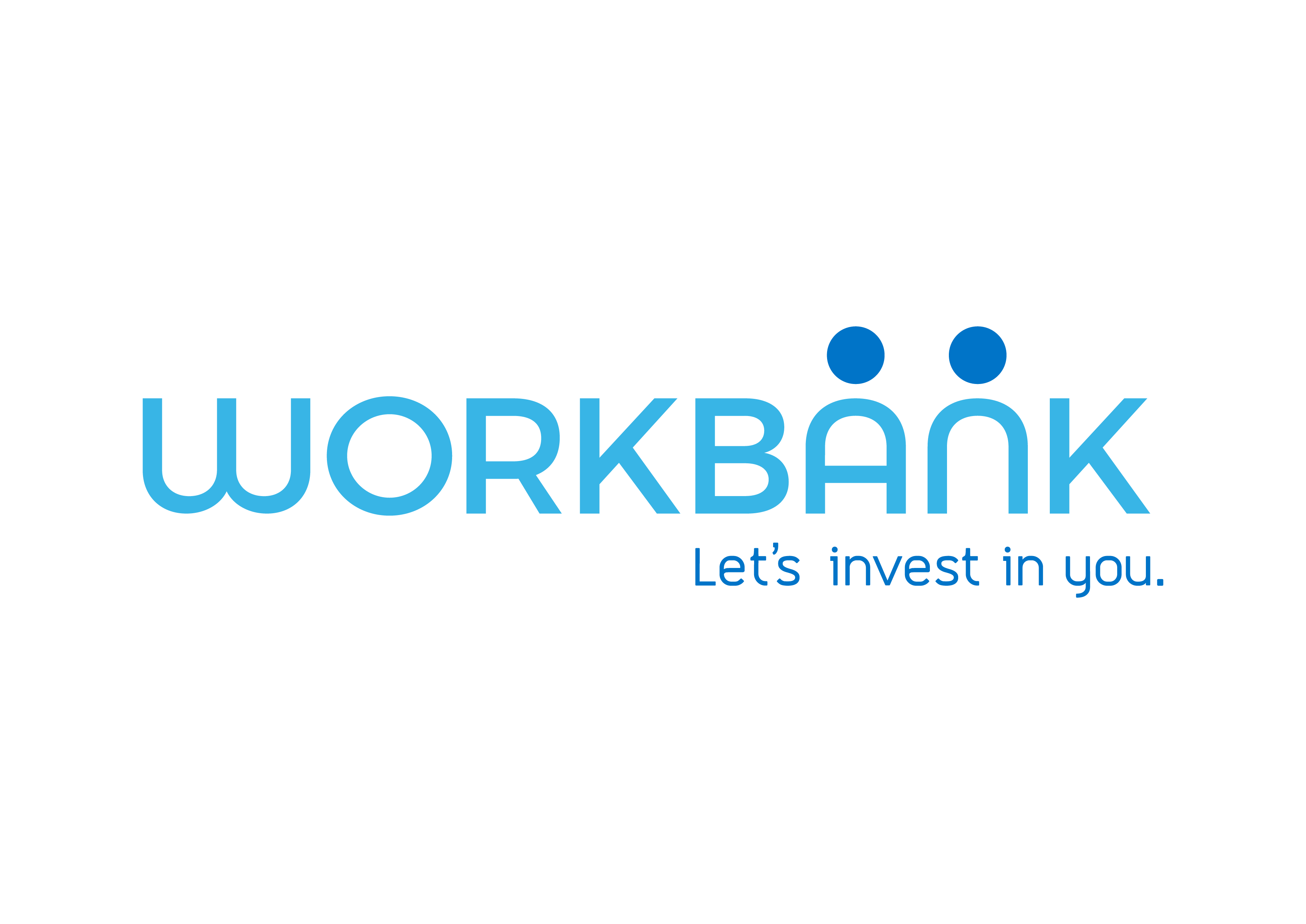 Account Manager
Featured
Workbank Inc.
---
PHP 25,000 2 Vacancies
Be an Account Manager for the Customer Success Team of Workbank Roles and Responsibilities Build and maintain exceptional relationships with clients and manage all accounts assignedEnsure regular and consistent communications with clients100 Efficiency in Client CommunicationJob Ad and Client Account MonitoringIncident ManagementTeam CollaborationProposals and ContractsReportsPerform product demonstration to all new accounts assignedAudit job ads and send recommendations on a regular basis for assigned accountsDrive retention and growth by understanding the customers needs and matching them with a suitable offerAdvocate for the customers perspective and value within the organization and drive results for the customerConsistent Client Retention of 50 Understand customers perspectives and advocate for customer value company wide / share insights/drive results as a customer advocate Work with the Product Team for technical escalations and make sure that inbound inquiries should be addressed or escalated internally the same day they come inOther tasks assigned based on the need of the team during the time of hire
Posted 1 day ago
Assistant Operations Manager
Featured
Coffee Bean and Tea Leaf
---
Manila, Metro Manila-National Capital Region
1 Vacancy
ENTECH Professional Cleaning under CBTL Holdings provides safe and sustainable solutions using only the best equipment to ensure our clients are met with the highest level of security Our services extend to a wide spectrum of spaces ranging from offices restaurants and residential homes We are currently looking for an Assistant Operations Manager to join our team in Quezon CityJOB DESCRIPTION Improve the operational systems processes and policies in support of organizations mission specifically support better management reporting information workflow and management business processes and organizational planning Daily manpower planning for their respective teams Monitors team member' s competencyRead and verify daily service/work reports for their team' s propertiesUnderstands and implements the Discipline Policy and Table of Offenses & Penalties for their teamsHandling of team member' s grievancesReview and submission of monthly Key Performance Indicators to clientsEnsure that the Entech Professional Cleaning standard is applied for each clientMonitors the daily work performance of supervisors in their teamQuality control of supervisor' s reports sent to clientsConducts weekly supervisor meetings for their team to get their concernsResponsible for regular visits to supervisor' s areas of responsibility to conduct quality control inspections Assists and guides supervisors with customer issues and problemsPlans and manages leave entitlement of supervisorsPerformance appraisals of supervisorsInforms Operations Director regarding daily itinerary schedule and concernsWeekly alignment meeting with concerned departments i e Managing Director Quality Assurance Business Development Client Services Update and monitor the maintenance of equipmentAttends immediately to any problem or complaints of clients or client' s customersMaintain a constant good working relationships with all the client' s personnel or their support on monitoring the performance of our employees and controlling the pest activity in a property Submits progress reports to clientsPerforms other duties that may be assigned by the immediate superior from time to timeIdeal candidates would preferably have experience in the same industry
Posted 1 day ago
Programmatic Media Buyer
Featured
Wide-Out Workforces Inc.
---
PHP 35,000 - 40,000 1 Vacancy
The Programmatic Media Buyer is responsible for day to day set up monitoring and optimization of mobile performance campaigns across multiple programmatic buying platforms Buyer should collaborate with all members of the programmatic team to reach campaign CPA and KPI goals while managing margin and ROI Delivery Work with campaign stakeholders to develop a buying strategy for each campaign including ad formats user targeting SSP s bid strategy etc Set up and launch programmatic campaign buys calculate and manage bids win rates and CPM goals Monitor live campaigns and adjust delivery to meet pacing goals optimize toward CPI/CPA goals and iterate on strategy as needed Communicate with Third Party Vendors to create custom audience segments and Private Marketplace Deals Work with Programmatic Partnership Manager to monitor and adjust campaign inventory as needed to meet client goals as well as monitor and troubleshoot win rates across various exchanges Product Work with Data teams to build improve and utilize analytics tools creating campaign insights and signals to monitor various delivery goals and KPIs Work with Product Management and Development team to define features and drive enhancements to the programmatic product ecosystem Qualifications 2 years experience within the field of programmatic media buying and campaign management in mobile advertising with experience in arbitrating performance campaigns Strong skill set in data analysis and mathematics with deep knowledge of Microsoft Excel Knowledge of third party ad serving technology digital analytics tools and reporting with real time bidding experienceAbility to prioritize and triage workflow according to the team and company' s growing needsExcellent problem solving and communication skills strong attention to detail and resourceful with no reservations about tackling a tough problemEntrepreneurial in approach of media buying and able to think outside the box to come up with new solutions to improve the overall media buying effortsBS/BA in Marketing Communications Advertising or related field