Job Vacancies in Calabarzon
384 Job Vacancies
Posted 1 week ago

Customer Service Representative
Customer Service Representative for Cainta
---
PHP 18,500 30 Vacancies
Now more than ever how we connect is everything That s why we' re moving our processes online to bring you virtual interviews & assessments you can experience from the comforts of your home Connect to your possibilities with TeleTech through a phone interview & learn as you go with coaching for our online assessments We ll send you forms & keep you updated via email All so we can secure your new career with us Typically to qualify as a Customer Service Representative you need to have Completed at least 2 years of collegeExcellent English communication skillsStrong familiarity with the internet and MS Office applicationsHigh school graduates with 1 year of customer service experience are welcome to apply too What you might be doing on a typical day Consult with customers on products and services to provide the best solutions via call email and/or chatRespond to customer inquiries with compassion and active listeningUltimately you will provide excellent customer service that keeps the customer coming backYou ll enjoy Competitive pay and performance based incentivesReal career growth opportunitiesCompany sponsored HMO with Health & wellness programs for you and your familyEducational assistance through tuition reimbursementAn accessible location at 2nd Floor Robinsons Cainta Big R near Junction Ortigas Ave Extension Cainta Rizal And more Accepting digital applications for your protection and the protection of our employees Apply online or text TTEC to 63 922 110 1170 to connect with us Our purpose is to deliver humanity to business and it' s more relevant than ever before in today s environment We know we re stronger together working towards a purpose that matters As TeleTech team members we lift each other up deliver smiles and support our communities Join us in our commitment to deliver amazing experiences
Posted 3 weeks ago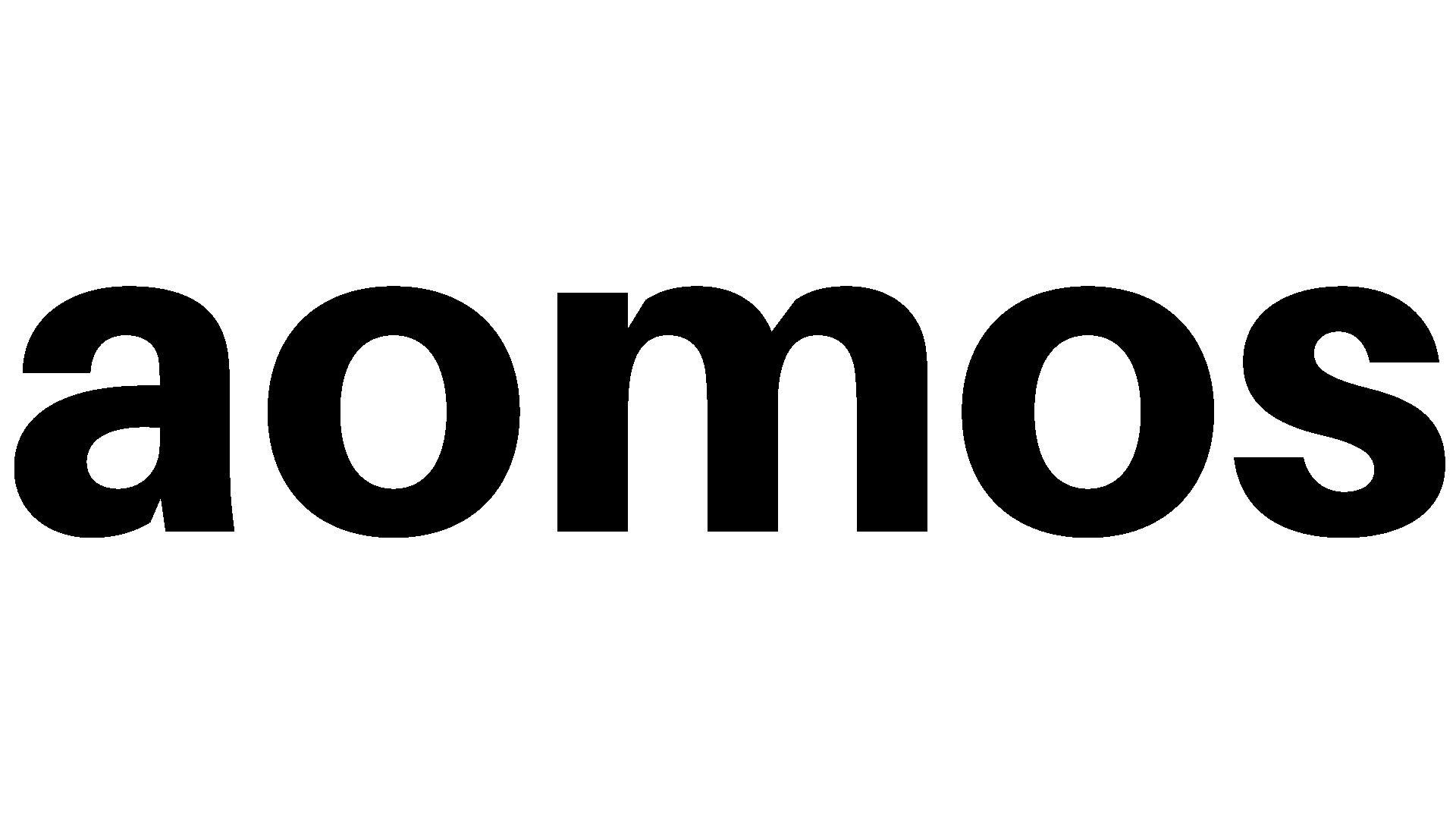 Web Developer
AOMOS Information Technology Services
Earn up to 65k
---
Taytay, Rizal, Rizal-CALABARZON
PHP 65,000 10 Vacancies
Web/UI DeveloperAre you a passionate Web Developer who cares about the quality of frontend codes Do you love learning new technologies Are you capable of adapting to changes in design frameworks and design principles Imagine having the opportunity to join an organization that is committed to your professional growth and development You will be a part of our client' s amazing team where you will have an opportunity to work with other like minded and passionate individuals in an environment where it is fun fast paced exciting and ever changing You will have an opportunity to Understand browsers on mobile and enjoy simplifying that complexity Create frontend codes using the latest technologies Code back end systems and understand how they work You will be a great fit on our team if At least 5 years of experience in web design or UI development You must have advanced knowledge in the following technologies Web and Vector Graphics Bootstrap HTML 4 x HTML 5 JavaScript jQuery jQueryUI CSS CSS 3 ASP NETStrong HTML jQuery and CSS skillsGood understanding of accessibility standards WCAG 2 0 responsive design grid systems layout and color asset production web forms typographyMeticulous attention to pixel level detailsExperience with Windows based web servers IIS 6 iis7 and net Advanced JavaScript/jQuery skills with the ability to tweak pre built scripts Development understanding/experience ASP NET NET MVC Experienced in Adobe Photoshop for web designers as well as Wireframes and Mock upsExperienced in Visual Studio 2013 and TFSSolid organizational/project management skills and can roll with changing priorities and tight deadlinesEnjoys brainstorming and collaborationSelf motivated and creative problem solver This is for direct hiring and SAT SUN OFF If this role sounds interesting to you please click apply We d love to hear from you
Posted 3 weeks ago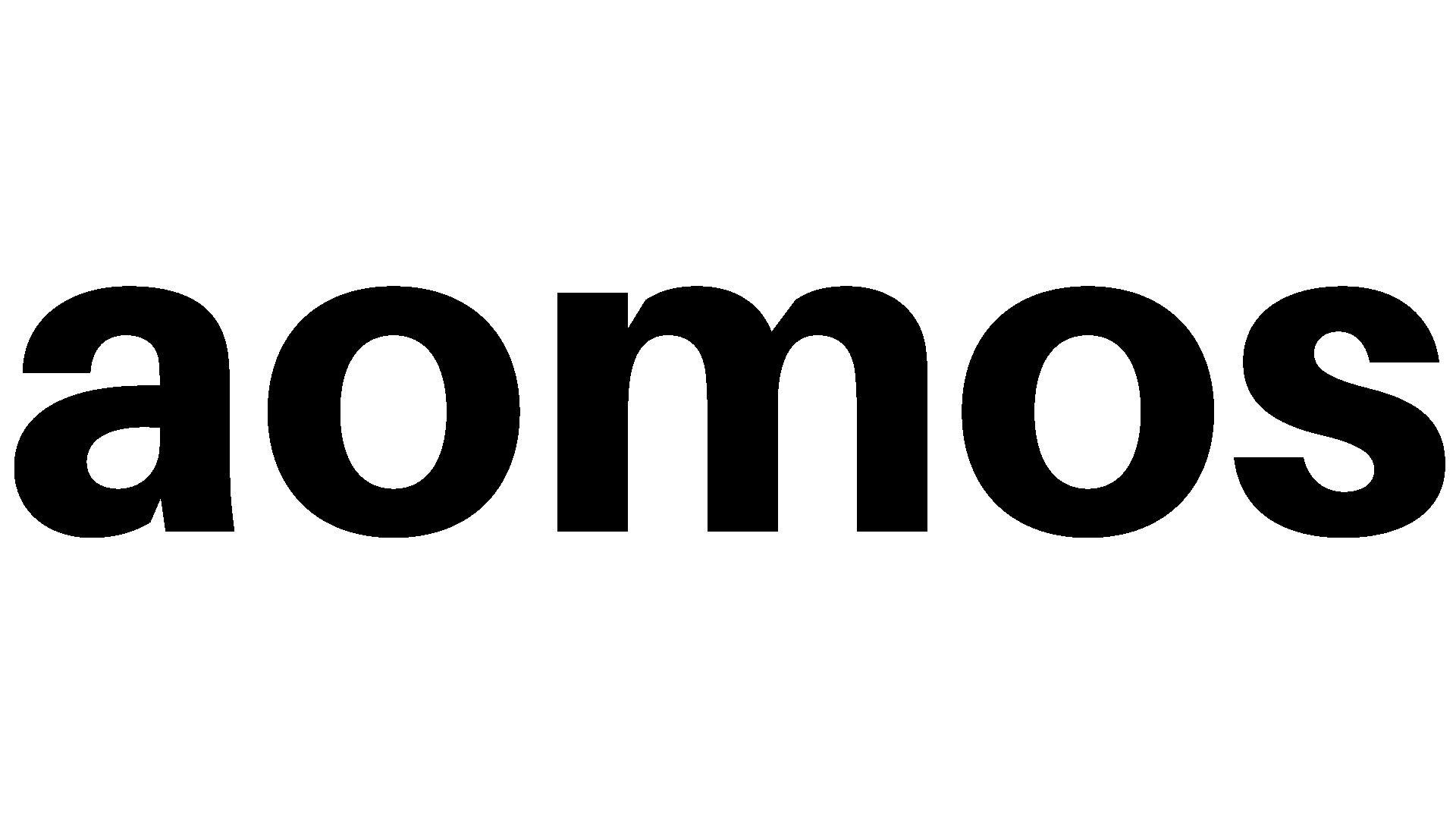 Manager For Robotics Process Automation Development
AOMOS Information Technology Services
Earn as much 130k
---
Taytay, Rizal, Rizal-CALABARZON
PHP 100,000 - 125,000 1 Vacancy
Manager RPA Software DevelopmentAre you an experienced developer who thrives on leading high performing development teams Are you a natural born leader who has proven abilities to coach and develop the next generation Are you someone who loves being a part of a high performing team where you are working with other likeminded and very talented people Our client considers their people as their most important asset Their focus is not only on creating great customer experience it s about building and promoting a culture of constant team member growth creating a sense of family and working together to improve our lives and the lives of those in our local communities We do not just offer a stellar working environment we also offer amazing benefits and very competitive compensation packages We make employee advancement and overall wellbeing a priority because we value our employees above all else Role OverviewThe leader software will work with the state of art technologies from robotics to business intelligence App development and reporting tools There is no better place to learn develop and grow your career in Rizal You will have an opportunity to Manage a high performing team of developersActs as a release manager by tracking and approving the projects for deploymentEnsures proper alignment on directives with Main Office and offshore teamProvide time estimates for projects and prioritize multiple tasks effectivelyDevelop and implement web applications when the need arisesIdentify system deficiencies and recommend solutionsTest performance implement software and document systems when the need arisesSupport programs developed for internal customers when the need arisesEnsure the quality control while respecting pre determined business rules and deadlinesEnhance and support existing tools and database infrastructuresPublish reports at the agent and call center levelYou will be a great fit on our team if Possess approximately 5 years experience leading high performing software development teamsHave a degree in Computer Science or Computer EngineeringProgramming experienceExperienced with ASP NET JavaScript JQuery XML AJAX JSON HTML5 XHTML CSS3 ASP DOJO C# T SQLExperienced in Visual Studio TFSGood knowledge of Windows environmentGood knowledge of MS SQL 2005 Experienced in relational database analysisStrong knowledge of BI/Query MS Project and ACDs Symposium Avaya IEX or equivalent Experience in Robotics Process Automation is a major plus on software like Blue PrismExperienced in the design development and maintenance of enterprise level data systems such as Oracle SQL Server Teradata SAS or others Expert level web design experience with Asp Net 4 0Experienced in designing and implementing web based reporting solutionsYou have outstanding spoken and written English skillsYou thrive in an exciting and fast paced nature of working on a tech support floorYou are passionate about being an advocate for the customer and willing to go the extra mileYou are not someone who gets easily flustered when handling many tasks at onceYou have a collaborative spiritSpecific skills we would love to see ITIL certification is a plusHaving PMP is a plusUnderstanding of how a contact center operates is preferredThis is for direct hiring If this role sounds interesting to you please click apply We d love to hear from you Quantrics is committed in fostering an inclusive equitable and accessible environment where all employees and customers feel valued respected and supported We are dedicated to build a workforce that reflects the diversity of the communities in which we live and serve and where every team member has the opportunity to reach their full potential
Posted 3 weeks ago

RPA Developer
---
Taytay, Rizal, Rizal-CALABARZON
5 Vacancies
ResponsibilitiesTest systemsUpdate program documentation user manuals and/or operations manuals based on changes made to programs/systemsCoordinate with key business users to clarify requirementsGather user requirementsHandle analysis design and programming of systemsDesign implement test and deploy softwareCreate software based on proper UI and UX guidelinesQualifications At least 1 3 years' experience in RPABlue Prism
Posted 2 weeks ago

Management Trainee
For Imus Bayan Branch
---
Imus City, Cavite-CALABARZON
PHP 15,000 - 20,000 1 Vacancy
Qualifications College graduate of BS HRM Tourism Business Management or equivalentAbove average communication skillsPossess leadership skillsAnalytical and good decision making abilitiesCan handle pressureHigh Level of Confidence Experience Retail Management 1 year Preferred Management 1 year Preferred Sales 1 year Preferred Duties and Responsibilities Coordinates and implements store activities together with the management team to achieve performance targets FSC quality sales and cash flow Helps ensure that the highest standards on Food Service and Cleanliness/Condition FSC are maintained Helps ensure that customer service and operating standards are implemented during the shift solicits customer feedback and makes sure customer complaints are promptly attended Attends to all concerns relating to store maintenance cleanliness safety security and sanitation during his/her shift ensures that the store is well kept and free from any unnecessary thingsRecommends store activities that will contribute toward store profitability by seeking opportunities to increase sales manage inventory and costs Assists in preparing financial related reports on a regular basis daily sales report petty cash replenishments inventory etc Helps ensure that cash handling inventory recording and other related functions are performed in an accurate and consistent manner Helps ensure that the proper types and amounts of materials supplies and merchandise are ordered and stored properly Helps ensure that all company policies store standards and procedures are communicated effectively to store team and implemented in a consistent manner Helps ensure effective implementation of store HR procedures such as preparing manpower schedules monitoring performances coordinating with manpower contractors and preparing payroll summary properly to achieve productivity and avoid labor issues Helps ensure that all company policies and manuals are kept confidential and secured
Posted 1 week ago

Senior .Net Developer
---
San Mateo, Rizal, Rizal-CALABARZON
PHP 95,000 1 Vacancy
The Day to DayDevelop clean and well organized code of robust scalable and high performing applications using the NET MVC FrameworkIdentify communicate and provide solutions to any/all development challenges and issuesProvide troubleshooting solutions on existing projects that may have a significant impact on the business Ensuring solutions are aligned with business and IT strategies and comply with the organization s architectural standardsCollaborate with team members to contribute towards knowledge exchange and development to achieve deliverables and goalsUpdate program documentation user manuals and/or operations manuals based on changes made to applications/systemsCoordinate with key business users to clarify requirementsRequired Skills Must have experience and strong skills in ASP NET/ NET C# MVCProven experience working with databases/SQL Programming such as SQL Server PL/SQL MySQL Experienced with Web Dev languages HTML5 CSS JS JavaScript Knowledgeable and/or can adapt to any JS Frameworks Bootstrap Vue JS ReactJS or similar Experience in development using Visual Studio and toolsExperience in MS Azure or any similar cloud technologies like AWS Google Cloud is an advantageFamiliarity with version/source control eg SVN TFS Git is a plusKnowledgeable in Agile development methodologiesCandidate must possess at least a Bachelor s/College Degree in Computer Science/Information Technology Engineering Computer/Telecommunication or equivalent4 years of experience in the field is required
Posted 4 days ago

Instrument-Electrical Superintendent
New Change Provider Domestic Corporation
A permanent job in a Batangas petrochemical company.
---
Batangas City, Batangas-CALABARZON
PHP 100,000 - 125,000 1 Vacancy
JOB PURPOSE The job supports the maintenance organization by providing the maintenance link to the business for budgeting/goal alignment ensures work process compliance and use of most effective technology within the empowered team NATURE AND SCOPE OF THE JOB Under the direct supervision of the area Mechanical Execution Manager the job holder ensures that the Maintenance Department goals are aligned with business requirements and all work is in compliance with the Petrochemical Work Execution Management Process and is within the allocated budget Job holder also ensures that maintenance personnel skills and knowledge are upgraded and that they are using the best tools and technology available Job holder also keeps the productivity of the team that performs the tasks at a high level to support continuous improvement of asset reliability and plant availability PRINCIPAL ACCOUNTABILITIESAccountable for compliance and implementation of the petrochemical Work Execution Management process within the empowered maintenance team Actively participates as a member of the team Interfaces with partners from Production Technical and other Maintenance groups to define the work to be done and determines requirements and priorities Delivers skills necessary to apply the work process ensures that team members understand the work process including a check that all maintenance procedures include a hazard assessment indicating safety health and environmental considerations and control measures to prevent contact or exposure Participates in the analysis of equipment failures to determine the most probable cause and to formulate an effective preventive action Facilitates rapid implementation of most effective technology and processes that include new designs best practices and strategies to ensure that the organization is leveraging the best available technologies and processes to reduce capital and operational costs while guaranteeing that SHE process safety productivity and quality expectations are met Facilitates and evaluates appropriate PPM setup on existing or new equipment and tracks compliance to completion of PPM tasks Plant Utilization and cost data is analyzed to develop and prioritize Reliability Opportunity Lists Measures the efficiency of the work process and initiates Management of Change for improvements and fast knowledge transfer Monitors the results of the maintenance team s KPIs vs targeted outcomes Reviews strengths and weaknesses with the management team to identify improvement plans that would increase the effectivity and productivity of the maintenance team Ensures that all maintenance employees comply with written procedures and supports the team by performing technical reviews of procedures serves as a technical resource during procedure creation and review and creates/develops/changes/updates job procedures and checklists and initiates procedure MOC s Prepares the budget for the department functions so that it has sufficient resources to achieve its agreed objectives Provides input to the planning activity for his area s periodic turnarounds SPECIAL FEATURESThe Instrument/Electrical Superintendent should preferably be a graduate of a BS Degree on Instrumentation and Control Systems Engineering or Electronics Engineering preferably with license Job experience should be 5 6 yrs Batangas petrochemical plant or 10 15 yrs other petrochemical plant experience Five 5 years experience in a supervisory role Supervisory skills including planning/scheduling/organizing of routine and project activitiesAnalytical skills with tracking the records to troubleshoot challenging problems Advanced working level knowledge on various instrumentation and electrical equipment and systems Must have good working knowledge on instrumentation and electrical documentation and ability to read understand and interpret drawings such as Logic Drawings Loop Diagrams One Line Diagrams Electrical Schematics P&ID Process Flow Diagrams General Assembly Drawing and Cross Section Drawing etc Knowledgeable in relevant industry best practices and have very good exposure to the latest trends in the field of instrumentation and electrical systems Must be dedicated to continuously improve the petrochemical plant performance in terms of safety productivity cost quality and customer satisfaction by taking initiative identifying improvement opportunities exhibiting a sense of urgency setting high personal performance standards and demonstrating flexibility Must be willing to make call outs and work overtime per department needs Familiar and knowledgeable on CMMS applications such as SAP A self starter who can identify prioritize and accomplish multiple tasks Must have strong multi tasking problem solving and time management skills Good interpersonal and organizational skills as well as proficiency in Microsoft applications such as Word and Excel and have the ability to learn new systems quickly Excellent communication and presentation skills in both written and verbal English INSTRUCTION Applicants may express their interest by sending their CVs in MS Word format to cv newchangegroup com
Posted 4 days ago

Power Systems Manager
New Change Provider Domestic Corporation
A permanent job in a Batangas petrochemical company.
---
Batangas City, Batangas-CALABARZON
PHP 150,000 - 175,000 1 Vacancy
JOB PURPOSE Responsible and accountable for leading the Power Systems organization The main purpose of this position is to achieve the highest standard of reliability and availability of the electrical Distribution infrastructure and Substation Electrical Systems of the petrochemical company NATURE AND SCOPE OF THE JOB The Power Systems Manager will lead a team of electrical engineers and technicians to achieve the highest standard of reliability of the electrical systems on site at the petrochemical plant The Team consist of substation engineers technicians and a SCADA engineer for the Power Management System In this job the Power Systems Manager will participate in single point of failure study s and propose improvements for increasing the reliability of the electrical systems The Power Systems Manager need to have a mindset of continuous improvement and ensures successful implementation of system engineering improvements modifications and projects on power systems and SCADA systems The Power Systems Manager will act as an authority for electrical engineering and provide support on all stages of the capex projects and major expansion projects The Power Systems Manager will be a champion in electrical safety and creates an environment of continuous awareness on risks and act and escalate in advance on the impact PRINCIPAL ACCOUNTABILITIESDevelop and maintain a safety culture with zero reportables and LTA Loss Time Accident Ensures that appropriate safety health and environment practices are implemented and observed throughout the company to meet statutory and corporate standards Ensure the successful implementation of Asset Maintenance Plan Monitors and controls the Asset Performance and Reliability of all electrical systems Manage and Monitors resources such as manpower contractors tools and systems Ensure the compliance of the team to all company policies and procedures Managing and maintaining the department' s Standards Operations Procedures WIPS Procedures etc Ensure the alignment of the team to all company initiatives Creates a culture of recognition in the team Act as the training champion for Electrical Engineering Recruit train and develop the team for sustainable and more effective operation and to ensure the expertise level required to meet current and future needs of the department recommends the appropriate developmental program for potential areas of improvement Leading the Power Systems team and providing clear directions for the team objectives to meet the petrochemical company objectives Ensure that the companies performance management is followed Ensure delivery of best in class services to the stakeholders Maintain excellent and accurate communications with the stakeholders Leads in discussing with other sections of the maintenance department concerning substation operations Participates in manager s meetings by reporting department updates and by asserting technical judgments whenever necessary for open and professional communication Designates evaluates and approves reports new documents and revisions arrangements timeframe priority order and resource performance before submission to company heads SPECIAL FEATURES Interfaces and coordinates with service providers to ensure the reliability and sustainability of the electrical systems is guaranteed INSTRUCTION Applicants may express their interest by sending their CVs in MS Word format to cv newchangegroup com
Posted 1 month ago

Call Center Agent
M2MJ Human Resources Consulting
High School Graduates may apply. For Antipolo City.
---
Antipolo City, Rizal-CALABARZON
PHP 15,000 - 20,000 20 Vacancies
Successful candidates will be responsible for handling service support calls as well as promote and cross sell value added services to various customers Candidate Qualification A Filipino citizen or hold relevant statusMust possess basic web navigation skillsWith good excellent communication skillsMust be conversant energetic and emphatic able to answer logical questionsAble to multi taskMust have an ability to understand the customer s needs Willing to work in AntipoloWilling to start immediately
Posted 3 weeks ago

Test Development Engineer
Leading Edge Executive Talent Search, Inc.
---
General Trias City, Cavite-CALABARZON
PHP 35,000 - 40,000 2 Vacancies
The Test Development Engineer spearheads test development projects covering the RF Microwave product portfolios He/She is primarily responsible for delivering innovative test solutions for RF Microwave for a variety of target applications Test solutions should guarantee product performance according to specifications ensuring the company s desired level of product quality and reliability
Posted 4 weeks ago

Mobile Developer (Android)
---
Taytay, Rizal, Rizal-CALABARZON
10 Vacancies
RESPONSIBILITIES Be part of a fast paced development team that is responsible for designing and coding the features for a communications/Telecom Mobile App delivery teamResponsible for participating in the full lifecycle the Android application development including working with other teams internal and 3rd party to understand technologies and requirements developing and implementing the user experience and helping to push the boundary of what our products can do Utilize software development tools such as Kotlin Git Jira and Instruments to develop test debug and deploy quality softwareMay perform as a technical leader or Lead Android Developer for small software projectsCollaborate and add value through participation in peer code reviews providing comments and suggestionsProvide reliable solutions to a variety of problems using sound problem solving techniques including root cause analysis and outline corrective action for given problemsEstimate level of effort evaluate new options of similar technology and offer suggestions to improve processesEnsure quality of produced code by thorough unit testingDeveloping performance testing matrix and making sure application development meets performance standardsParticipate and lead knowledge transfer sessions capacity analysis performance trends and establish proper monitoring and hand off to support teamWork with Enterprise and Application Architecture teams to drive alignment around more pragmatic vs prescriptive solutionsMonitor and vet major architectural decisions changes and open issues e g data placement tool/technology product selection interfaces new data stores infrastructure issues QUALIFICATIONS Bachelor' s degree in computer science or equivalentMinimum 2 years of relevant experienceMust have experience with Kotlin and/or JAVA technologies Strong understanding of Android software development lifecycleUnderstanding of Restful ServicesThorough understanding of development processes including agile development methodologies must understand and leverage Global Delivery ModelExperience with Git Material Design Support Libraries Volley/RetrofitExperience with Junit and/or Mockito for unit testingAble to support multiple resolution devicesAt least one app in Play Store and experience with publishing appsExperience in Performance Optimized & Object Oriented Design OOD SQL Server N tier application architecture and full lifecycle of the software design and development process
Posted 3 weeks ago

Android Or IOS Developer
2 Years Experience in Mobile Application Development
---
Taytay, Rizal, Rizal-CALABARZON
PHP 70,000 - 80,000 10 Vacancies
IOS DEVELOPER Bachelor' s degree in computer science or equivalent Minimum 3 years of relevant experience Must have experience with SWIFT and/or Objective C technologies Strong understanding of iOS software development lifecycle ANDROID DEVELOPER Bachelor' s degree in computer science or equivalent Minimum 3 years of relevant experience Must have experience with Kotlin and/or JAVA technologies Strong understanding of Android software development lifecycle