Job Vacancies in Malabon
209 Job Vacancies
Posted 2 weeks ago

Hemodialysis Unit Head
Experience in Hemodialysis is required
---
PHP 35,000 2 Vacancies
The Unit Head is responsible for the day to day operations of the clinic in the areas of patient management inventory monitoring records management clinic cost center profitability and compliance with regulatory agencies e g Department of Health doing so is anchored on the goal of delivering the clinic s revenue and treatment budgets while always ensuring customer satisfaction through the delivery of excellent customer service all within the bounds of Company policies rules regulations and ethical standards The Unit Head also acts as the Clinic Document Control Officer for clinic records and Clinic Regulatory Officer for Clinic licenses and permits And other tasks that may be assigned from time to time Qualifications Graduate of NursingMust be a Registered NurseExperience in managing a dialysis clinic is preferredComputer literate in Microsoft OfficeAbility to interact with all levels of management and clients Knowledgeable in the following management areas People management inventories and doing reports
Posted 3 days ago

Market Territory Manager
---
PHP 70,000 - 80,000 1 Vacancy
NATIONWIDEGeneral Purpose of the Position Builds the business in his assigned territory by attaining distribution coverage sales volume market share targets and manages effectively company' s systems processes and resources people fixed assets working capital deliver desired return and profitability Assures attainment of Key Performance set by the management through setting objectives tracking measures & problem solving and coaching Fieldwork and sales coaching should be at least eighty percent 80 of his time The remaining twenty percent 20 is dedicated to an administrative function Qualifications Candidate must possess at least a Bachelor' s/College Degree in Business Studies/Administration/Management or equivalent Required language s Filipino EnglishAt least 5 Year s of working experience in the related field is required for this position Required Skill s Leadership Management Presentation SellingWith Driver' s License Professional code 123 Preferably Assistant Manager/Manager specialized in Sales Corporate or equivalent
Posted 3 days ago

Field Auditor
---
1 Vacancy
Candidate must possess at least Professional License Passed Board/Bar/Professional License Exam in Commerce Finance/Accountancy/Banking or equivalent At least 2 Year s of working experience in the related field is required for this position Preferably 1 4 Yrs Experienced Employee specialized in Finance Audit/Taxation or equivalent Good analytical interpersonal time management and researchStrong leadership skills integrity responsibility and initiativeMust be capable of presenting results to senior managementWith good communication skills both oral and written
Posted 1 week ago
Training Officer
At least 3-5 years work experience as a Trainer
---
PHP 25,000 - 30,000 1 Vacancy
Implementation of Training Programs Conducting the training activities based on the identified training gap Module design Designing high impact learning and development interventions Leaning and Development Facilitation able on to effectively conduct learning and development interventions classroom discussion coaching hands on Program Management Ability to effectively enhance/customize the program based on the participant' s learning process and career path
Posted 1 week ago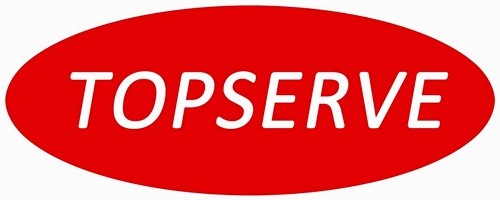 Inventory Data Controller
Topserve Service Solutions, Inc
ENCODING
---
PHP 15,000 - 20,000 5 Vacancies
Job Qualifications Candidates must be at least a College Graduate of any course Male/FemaleWith knowledge in Microsoft ApplicationsComputer LiterateWith knowledge in Inventory & WarehousingKnowledgeable in Oracle Applications/SAP ApplicationsWith work experience related to Logistics is an advantageWilling to be assigned in International Logistic Company
Posted 1 week ago
Restaurant Manager
Managerial & Operations experience in a QSR or equivalent
---
PHP 35,000 - 40,000 10 Vacancies
The Restaurant Manager is responsible and accountable for the execution and delivery of all operational performance objectives resulting in satisfaction including quality service employee practices sales profitability and guest provision Key Result Area 1 Financial ManagementAchievement of sales and profit targetsAnalyzing Restaurant Financial Statements Implement sales building and cost management program Prepare monitor and estimating budget based on company/store targets funds and projected revenueConducts regular audit of the restaurant funds sales compliance on cash handling procedures and inventory of all food and non food items inside the restaurant Key Result Area 2 Operational ManagementResponsible adherence to all PLK operating systems policies procedures and standardsEnsuring that each shift is managed efficientlyExecute proper crises handling and management protocolsResponsible for Restaurant Compliance with all applicable legislation Review and identifies opportunities for operations and process improvementsPerforms other duties required by the Multi unit Manager & COOKey Result Area 3 People ManagementActs as a brand ambassador to the store and its retail trade area Coach and develop restaurant management team and monitor performance and succession planning Provides Leadership and a role model of the core values from PLK Philippines Inc Builds the Restaurant bench strength by identifying and developing high potential employees for progression to the next level Implements code of discipline to all employees and exercise over all management employees in the restaurant Key Result Area 4 Health Safety and SecurityConducts regular workplace inspections & ensure restaurant has a safe and healthy program in place Establishes proper security procedures and ensures the safety of Restaurant Employees and GuestsMakes recommendations for improvement to the restaurant health and safety practices and programs Managing the basics of assessment process and maintains high standards of QSC in the RestaurantReports and investigate work related injuries and illnesses to the appropriate internal and external authoritiesInitiates performance counseling and takes disciplinary actions for non compliance in matters related to health and safetyKeep the Multi Unit Manager and COO apprised on any conditions or practices that may pose a hazard to employees
Posted 4 weeks ago

Field Sales Manager
Globo Asiatico Enterprises Inc.
---
PHP 40,000 - 45,000 1 Vacancy
Achieves sales targets and maintains promotional expenditure within a defined budget Leads controls and motivates the sales team to achieve the individual and team sales targets Responsible for ensuring operational excellence and profitability people management coaching and development of the team driving compliance and in the development of overall strategies across multiple disease states for the district/region Implement sales strategies to ensure the achievement of district targets Guides Product Specialists/Medical Representatives in developing sales forecasts for the territory to build an over all sales forecast for the district Monitors territory performance and coach Specialists/Representatives in achieving sales objectives Provides district overall direction aligned to company s national plan Manage and motivate individuals and teams through activities including coaching and career development performance management rewards and recognition and corrective actions Qualifications Graduate of a 4 year medical related or business course college or university from a reputable school MBA would be an advantage Minimum of five 5 years of pharmaceutical experience with a proven track record Highly proficient in oral and written communication skills Must have the ability to lead and motivate Must be creative proactive and result oriented Must possess excellent interpersonal relations skills Must know how to drive with a valid Driver s License One 1 Full time position available
Posted 4 weeks ago

Product Specialist
Globo Asiatico Enterprises Inc.
Oncology Product Specialist for Cebu, Davao & NCR
---
PHP 20,000 - 25,000 8 Vacancies
Duties & Responsibilities Maintains key customer relationships and develop and implement strategies for expanding the company s customer base Analyzes sales figures and forecast future sales volumes to maximize profit Planning work schedules and weekly and monthly timetables Assists the development and implementation of marketing plans as needed Initiates the development of sales strategies Achieves the sales target and goals by meeting the prescribed sales target Supports the Field Sales Manager in delivering the business objectives and goals of the team Achieves customer satisfaction by identifying and attending to their needs Qualifications Candidate must possess at least BS Nursing or Medical Allied Science course Business Administration major in Marketing Management or equivalent At least 1 year working experience in the same field Excellent oral and written communication skills Must know how to drive with a valid Driver s License Must be a result driven individual Knowledge in MS Office applications Excel Word and PowerPoint Willing to be assigned in Cebu Davao and NCR
Posted 1 month ago

Company Nurse
Urgent! Looking for 25 RN's with or without experience.
---
PHP 20,000 - 25,000 25 Vacancies
Job Qualifications Must be a Registered NurseNo work experience required Open for Fresh GraduatesNo gender preferenceWilling to work within Metro Manila Area QC Ortigas Pasig Mandaluyong Makati Alabang Taguig Has pleasing personalityWilling for Shifting schedulesCan start immediatelyOther Details 22 Working Days With OT HMO UNIFORM & Monthly AllowanceDuties and Responsibilities Provides nursing care to injured or ill workers or patientsParticipates in Health maintenance examinationMaintains a reporting and records systemIn charge of staff and company physician' s scheduleNote ONE DAY HIRING PROCESS ONLY
Posted 2 weeks ago

Retail Sales Associate
Apply Now!
---
PHP 20,000 - 25,000 30 Vacancies
Job Qualifications High School Graduate/ College Undergrad / College GraduateAverage communication skills in EnglishWith excellent Customer ServiceWith Experience on sales is an advantageConfident and charismatic with excellent communication skillsSelf motivated organized and have good time management skillsHas pleasing personalityCan start immediatelyWilling to work within Metro Manila30 Full Time position s available JOB DESCRIPTION AND RESPONSIBILITIES Educate consumers on product features and benefitsPromoting the productCustomer ServiceInventoryOther Details Salary Php 20K TO 22 K monthly plus IncentivesWorking Schedule Mall hours/shiftingNote ONE DAY HIRING PROCESS ONLY
Posted 2 weeks ago

Complaint Intake Senior Manager
Be part of a medical device company!
---
PHP 125,000 - 150,000 1 Vacancy
Job DescriptionThe role will be responsible for managing coaching and developing a team based culture driving change and improvement initiatives establishing communicating and implementing short medium to long terms plans to ensure that strategic business goals and Best in Class performance levels are achieved in all areas of Technical Services The role will work collaboratively with their Regional Technical Services colleagues Commercial organizations QA & RA & Manufacturing Responsibilities and dutiesDevelop and lead a high performing Technical Services teams that delivers an excellent service to both our internal and external customers Responsible for the Performance management of the Technical Services team ensuring that the CAN DO process is maintained SMART goals are set and that team members receive relevant and timely feedback on an ongoing basisDevelop and execute on clear strategies to deliver a measurably improved customer experienceDevelop and execute on clear strategies to deliver measurable operational efficiencies eliminate and manage costs and budgets effectivelyDevelop and maintain written policies and procedures around complaint handling and regulatory reporting per the ARDx global QMS as well as US and European as well as other geographies where ARDx product is sold to ensure thorough consistent and timely documentation and routing of complaint informationProvide Subject Matter Expert support for internal and external audits of the Technical Services and Complaint Intake functionsInterface with legal manufacturer vendors and field service providers re case investigations and on site service calls acting to ensure appropriate and timely responses concerning product and customer service issues Monitor and evaluate case documentation for case management to ensure quality documentation and to provide performance feedback Represent site interests on global Technical Service and Complaint Intake teams assisting in the development and implementation of short and long term strategies Establish KPI s and reporting for APAC TS that delivers clear data on the performance of the Regional Technical Services teams and actions that need to be taken to measurably improve our customer' s experienceDevelop and implement systems to communicate meaningful product failure information and problem resolution records which are available to all relevant teamsDefine & implement Technical Services development plan to move from transactional tasks non added value tasks to added value services for our customersBest practice sharing with colleagues to increase knowledge and drive higher performance within the Technical Services teamAccountable for report writing and data analysis to inform business discussions on opportunities for customer experience improvements and/or operational efficiency opportunitiesDay to day support and management of the regional Technical Services teams keeping the APAC Commercial teams site Management team and the Global Director of Post Market Surveillance informed as necessary matrix management Organizing the workload for the team and ensuring that the right resources are available and trained to the highest standard Reviewing continuously opportunities to streamline processes and implement IT/SFDC that will drive efficiencies and improve our customer s experience Keep appropriate records of all training activities and ensure such records meet and exceed any audit requirements/standards Maintain an up to date knowledge of Company products and industry in the areas of design application operation troubleshooting repair and maintenance Carry out duties in compliance with established business policies Demonstrate commitment to the development implementation and effectiveness of ARDx Quality Management System per ISO FDA and other regulatory agencies Responsible for exhibiting professional behavior with both internal/external business associates that reflects positively on the company and is consistent with the company s policies and practices Perform other duties & projects as assigned RequirementsMinimum of 4 8 years in the medical device sector working in a similar capacityExpert knowledge of medical device / diagnostics post market surveillance regulations e g US FDA 21 CFR Part 803 / 820 ISO 13485 Meddev Relevant Science/Bio medical qualification essential Strong people management skills with a proven ability to establish and manage multiple lingual and cross functional teamsExcellent verbal and written communication skills able to convey appropriate information with clarity and effectiveness Excellent computer skills including MS Office Able to travel internationally approximately 5 to 10 annually Experience delivering change initiatives and facilitating change in a customer focused organizationMulti lingual capability would be an advantage but cultural sensitivity is a necessityExpert knowledge of diagnostics on clinical and technical level Exceptional service orientation and focus experience in customer service methods and techniques Advanced knowledge of systems with software and hardware components
Posted 2 weeks ago

Operations Manager
Service Delivery Ops Manager
---
1 Vacancy
Responsibilities Manages platform experience teams operating in shiftsMeeting metricsImprove operating efficiencyDevelop peopleDevelop relationship with client counterpartsManage contract terms and conditionsCoordinate and manage assigned capability rolesSkills and Qualifications At least 5 years supervisory experience Management reporting experience Managing measured productivity of team Experience managing productivity driven operation Can demonstrate flexibility and agility to changing client needs Strong leadership skills