marketing communications planning jobs
273 Jobs Vacancies
Posted 3 weeks ago

Merchandise Planning Control Supervisor
---
Pasig, Metro Manila-National Capital Region
1 Vacancy
RESPONSIBILITIES Responsible for the planning and control of merchandise inventory Coordinates with buyers and merchandisers for the effective management of inventory of each product category Prepares the monthly sales forecast per store and per product categoryAnalyzes and monitors the accomplishment of monthly sales forecast per store and per product categoryAnalyzes and monitors the OTB open to buy and inventory level of each product categoryAnalyzes and monitors the stock keeping unit SKU of each storePrepares MPC related reports for the managementCANDIDATE QUALIFICATIONS Knowledgeable with RPRO systemLove to analyze data and solve problemsProficient in ExcelNumerically inclinedEnjoy working with a teamDriven committed and can work well under pressureEnjoy multi tasking and working in a fast paced environmentHave a strong interest in fashion retail
Posted 2 weeks ago

Marketing Assistant
Help build a strong branding and social media presence!
---
Taguig, Metro Manila-National Capital Region
PHP 20,000 - 25,000 1 Vacancy
Top Realty is a Real Estate Brokerage firm based in Metro Manila servicing clients based locally and internationally We are on the lookout for talented young people who like us values Excellence Integrity and Results Have what it takes to become our Marketing Assistant Career Opportunities Outstanding Career GrowthPositive and Encouraging Work EnvironmentCompetitive Compensation and Benefits PackageJob Description Candidate must possess a Bachelor' s degree in Marketing Advertising/Media Arts/design/Creative multimedia or any related field With high level of integrity and keen to details With excellent writing communication and presentation skills With strong ability to multi task and prioritize Knowledgeable in all kinds of marketing strategy campaigns and social media ads Possesses good interpersonal skills positive attitude flexible and reliable Results oriented and strategic thinker Creative and resourceful Has working knowledge on the following fields Marketing Advertising Public relations Communications Social Media Journalism Digital Media Writing Business or MarketingStrong time management skills and ability to meet deadlines Job Responsibilities Involved for all marketing engagement and strategies Handle marketing collaterals advertisements developed to help the management meet its target & accuracy of details Involved in running various marketing campaigns to be sent to the clients and to the market Generate revise and further enhance publicity material through print and digital/social media Helping developing and implementing an internal marketing program Plan develop and deliver campaigns as agreed within timescales Maintain and organize social media accounts Post updates promotions and properties for sale and rent with effective marketing strategy Organize and facilitate company presentations client and customer visit any other marketing events Assist with promotional activities and programs externally Help and organize market research market study
Posted 1 week ago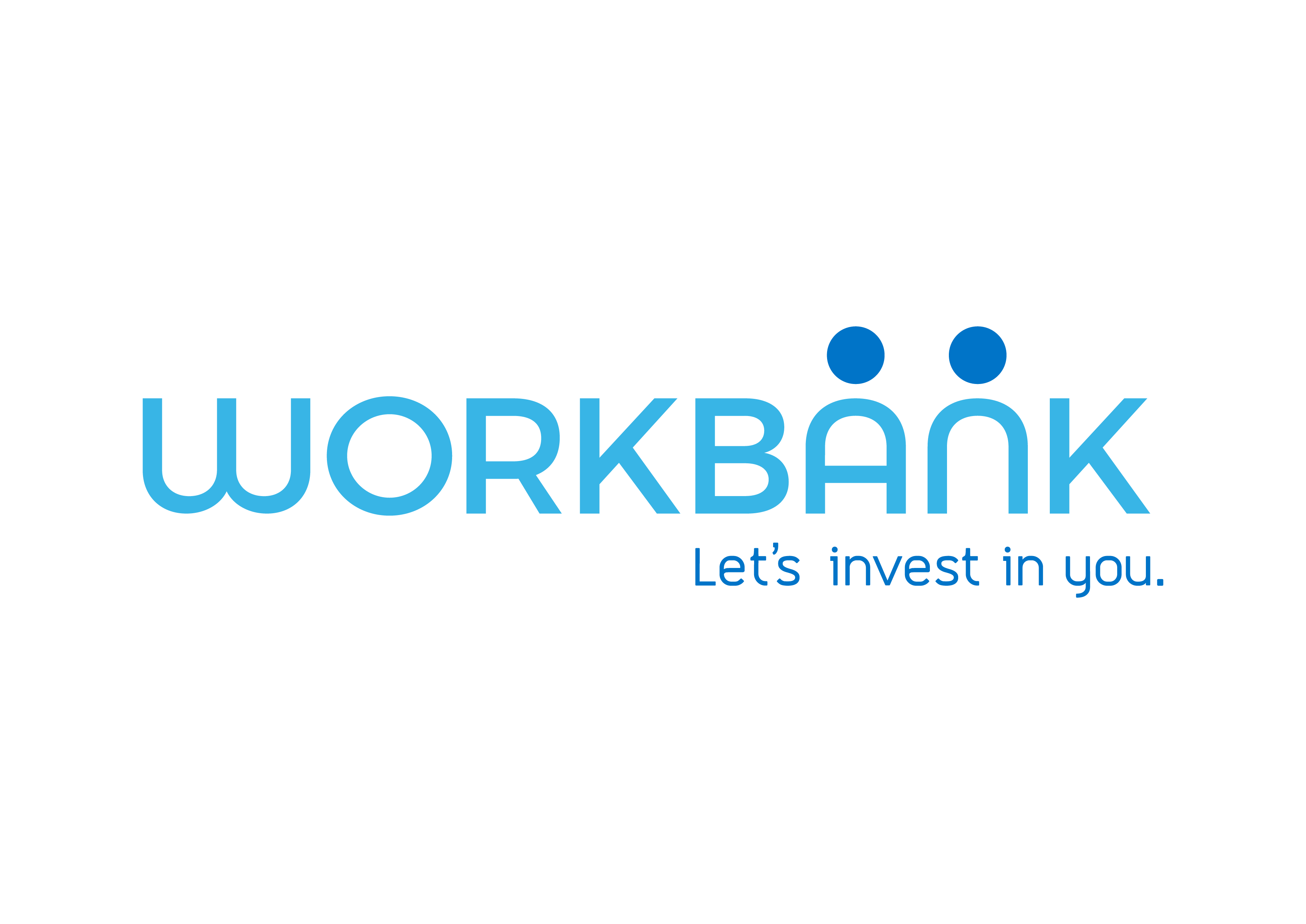 Digital Marketing Specialist
---
Taguig, Metro Manila-National Capital Region
PHP 60,000 - 70,000 1 Vacancy
Role and ResponsibilitiesSet up implement monitor and optimize digital marketing campaigns in different channels such as Google and FacebookIncrease brand awareness promotes company products or services and drives prospects to conversionsCommunicate effectively through appropriate technology platforms e g put together various online promotions SMS and e mailing campaigns to get the company s message out Develop online strategies to promote the platforms and increase engagement rate and engages the Head of Marketing and Head of Market Strategy to agree on strategy and directionPerform consumer and keyword research to discover other ways of reaching customers onlineProduce original inspiring and engaging content to promote the websites and apps according to the company brand guidelines and tone of voice while ensuring the content aligns with the ethos and goals of the brandIdentify powerful keywords and utilize them to optimize the website and other content to drive the most relevant and valuable trafficExecute tests collect and analyze data and results identify trends and insights in order to achieve effective campaignsCreate maintain monitor and report all digital marketing data with proper documentation of all campaign strategies and preparation of all promotional activitiesCommunicate project status to Head of Marketing Head of Product and other identified stakeholdersInterface with marketing communications functions as well as PR and business product marketing teamsWork with and support Product and Marketing teams to drive track and optimize digital campaigns and improve organic search utilizing best practices e g content creation and optimization landing page optimization tracking etc Other tasks that will help ensure business goals are translated into successful digital campaignsStays up to date with digital marketing best practices and shares knowledge with the teamAssist other areas within the company from time to time as determined by managementQualifications and Education RequirementsBachelor s degree in marketing communication or related fieldStrong knowledge of customer acquisition strategies digital media advertising technology cross channel campaign management campaign performance measurement and digital marketing analyticsAt least 2 5 years of experience in digital marketingProven experience in conceptualizing implementing and optimizing effective and innovative digital campaignsHas good digital marketing acumen to understand the gaps in each business unitSolid understanding of web metrics digital analytics with the ability to generate analyze and interpret data using data from tools like Google Analytics Facebook Insights and Google AdwordsStrong tracking analytics and reporting skillsAdaptable and able to create support for effective campaigns despite restrictions in resourcesExcellent written and verbal communication skills ability to communicate with multiple stakeholders including senior marketing leaders and executivesFamiliar with search campaign management and keyword monitoring toolsWorking knowledge of SEO including Google Webmaster tools is preferredBasic HTML and CSS knowledge is preferredKnowledge in Adobe Photoshop or Illustrator is an advantageMust be able to work under constant deadline pressure and manage multiple projects across multiple lines of businessAbility to work productively and creatively with limited supervisionTeam player who takes initiative when neededSuperb attention to detailAttractive benefitsOne 1 day a week work from homeDaytime hours 8am/9am to 5pm/6pm weekends and Philippine Holidays offCompetitive compensation packagePrime location the heart of BGC Health Benefits HMO upon regularization plus 1 dependent after 1st yearCommunication Allowance15 Leave Credits 5 commutable to cash Exposure to world class high level management from direct superiors
Posted 2 months ago

Marketing Manager
Have at least 2-3 years experience as Marketing Head
---
Pasig, Metro Manila-National Capital Region
1 Vacancy
Drive brand preference to enable growth in both sales and market shareWork together with the management team in crafting the main marketing strategy and plan for the yearEnsure the robustness and delivery of the annual marketing plan according to the agreed global marketing guidelinesDeploy and implement marketing collaterals for new products promos events and newly opened storesMake and manage job orders and coordinate with creatives team until completion of job orderCoordinate with mall officers/landlords on store opening marketing activities and upcoming promosCoordinate product launches with operations and warehouse teamPrepare initial forecast and store allocations of new ingredients for new products launchesSupport management in generating local market and competitive insights Manage tie ups to ensure appropriate service levels and quality output to support and drive initiatives Engagement of key external stakeholders ad agencies PR agencies video production houses regulatory authorities media etc Be main liaison point of the marketing team with the operations team Support in R&D of new products with management and operations teamMonitor and approve content plans on social media accounts and manage boosting schedulesRelay online complaints to operations team coming from our social media managerWork with Chatime global office on new regional marketing initiatives
Posted 2 months ago

Marketing Officer
Fundpro Marketing International
We accept with or without experience can earn up to 70k
---
Makati, Metro Manila-National Capital Region
20 Vacancies
ARE YOU LOOKING FOR A JOB WITH A PURPOSE FundPro Marketing International Inc is in search of MARKETING OFFICERS who can start with us ASAP fresh graduates are welcome The selected candidates WILL REPRESENT an international non profit organization BECOME part of a good cause DEVELOP sales skills and EARN great income RESPONSIBILITIES Act as a professional ambassador for the clientRaise awareness campaign via face to face interactionsShare the NGO' s programs and acquire long term supportersWHAT WE OFFER Continuous training in sales and team managementFlexible work hours 5 7 hours in a dayCompetitive basic salaryExciting uncapped incentivesFREE travel and accommodation to different key cities/provinces in the Philippines i e Davao Cebu Bacolod Baguio Palawan General Santos Cagayan de Oro etc WHAT WE ARE LOOKING FOR Experience in sales ie face to face marketing business to business corporate real estate insurance sales etc is an advantage but not a requirementHighly motivated professional with interest in training and upskillingPhysically able to perform a field based workShortlisted applicants will be contacted soon
Posted 1 day ago

MARKETING ASSISTANT
Willing to travel. Fresh graduates are encouraged to apply!
---
Pasig, Metro Manila-National Capital Region
2 Vacancies
Assists the Marketing Managerin planning developing and implmentation of the various marketing programs Prepares Marketing and Sales Program proposals that outlines the objectives strategies plans and guidelines of a marketing & sales promo/initative Executes all campaign blasts according to the campaign calendar Visits new & existing branches and conducts post evaluation to monitor results of the marketing programs Communicates with target audiences and manage customer relationships Gives support in doing of research on marketing Willing to do fieldwork and assign in Pasig City
Posted 2 weeks ago
MARKETING /INSURANCE COORDINATOR
Unique Auto Car Specialist Company
Fresh Graduates are welcome to apply,earn as much as 35K/mos
---
Manila, Metro Manila-National Capital Region
PHP 15,000 - 20,000 3 Vacancies
Marketing & Sales Associate Job DescriptionProvides first class sales by answering any questions the client might have about a product or services Acts as a liaison betweenclient and company Acts as an expert in selling goods or services to clients that meet their needs and desires Marketing & Sales Associate Job Duties Meets with customers in a sales environment to drive product sales and knowledgeDemonstrates advanced products knowledgeAdheres to any and all company policies and proceduresMakes sales appointments with clientsTeams with other employees to make sure that product or services are availableGenerates new leads by meeting with clientsFollows up with any clients to make sure that they are satisfied with the productFinds new target markets and penetrates them to drive salesDiscovers how to market products or services to new usersUnderstands how to make products appeal to consumers based on the environment and current trendsUses the Internet to push products to a given target marketWorks with the marketing department to develop new sales strategiesTeaches other sales consultants how to make sales to potential consumersDiscovers target markets and advantages of other companiesDemonstrates advanced sales knowledgeAlways looks for new ways to make products attractive to customersOrganize documents for proper reporting
Posted 2 months ago

Logistics Officer
Logistics Planning
---
Caloocan, Metro Manila-National Capital Region
1 Vacancy
Ensure effective timely and cost efficient delivery of goods to clientsManaging daily routes and delivery schedules of shipmentsDevelop close coordination and team work with the Assistant Supply Chain Manager from time to timePreparation of monthly delivery reportsEvaluate work performance and behavior of Logistics Personnel including Officers Clerks Drivers and HelpersReview and suggest work procedures that would help in the improvement of the existing operational flowAssessment and investigation of reported delivery concerns such as incomplete delivery of items and delivery of wrong items to clients Establish and manage relations with warehouse sales and other coordinating departmentsJob Requirements Graduate of Industrial Engineering Logistics Management or any related coursesAt least 1 year related work experience in Logistics ManagementCan develop close coordination to delivery personnelPossesses strong verbal and written communication skillsStrong analytical and organizational skillsPossesses leadership skillsAble to deal with all levels of the organizationTeam player
Posted 2 months ago

Sales Associate
EARN AS MUCH AS 150,000 PER CUT OFF WITH VACATION IN BORACAY
---
Makati, Metro Manila-National Capital Region, Pasay, Metro Manila-National Capital Region, Quezon City, Metro Manila-National Capital Region, Taguig, Metro Manila-National Capital Region
PHP 20,000 - 25,000 10 Vacancies
Organizing sales visitsDemonstrating and presenting productsEstablishing new businessMaintaining accurate recordsAiming to achieve quota with commissionWith Vacation package in Boracay as an IncentivesAt least College levelEarn as much as 150 000 per cut off
Posted 1 week ago
Sales Executive
Be a pioneer and grow with our Start-up Company
---
Pasay, Metro Manila-National Capital Region
PHP 20,000 - 25,000 2 Vacancies
Studies and understands all facets of the advertising / media products and services being offered Trains in various sales tactics and approaches approved by the company Approaches potential clients through new leads cold calls existing relationships promotional events orother means Hones and delivers a skilled sales pitch to potential clients either by phone or in person in an effort to secure a sale Explains the benefits and potential audience of specific our smart advertising platform to potential clients Detailed advertising industry pricing knowledge is vital Facilitates successful sales by collecting client information and providing order information to the company Tracks records for each client call or meeting Tracks every purchase made to ensure that it is completed accurately and on time Works to maximise sales and meet quotas in the short and long term Maintains excellent relationships with all clients in the executive' s portfolio Travels to see clients attend tradeshows or participate in industry events or trainings Meets clients outside of normal business hours when necessary Have strong connections and contacts in local advertising industry Receives bonuses for exceptional sales performance
Posted 2 months ago

Graphic Artist
Open for fresh graduates
---
Caloocan, Metro Manila-National Capital Region
PHP 15,000 - 20,000 2 Vacancies
Creates packaging designsEdits and manipulates photos as requiredDevelop product graphicsJob Requirements Candidate must possess at least Bachelor' s/College Degree in Advertising/Media Art/Design/Creative Multimedia or equivalent Open for fresh graduatesRequired Skill s Website Moderator Visual Creator Design Conceptualization Product Knowledge Customer Service
Posted 2 months ago

Brand Supervisor
at least 2 years experience in FMCG
---
Caloocan, Metro Manila-National Capital Region
3 Vacancies
Development of annual marketing plan in relation to marketing 4Ps Translate brand strategies into key executional directives Help manage third party creative/social media agency' s project Provide direction to Trade Marketing regarding point of sales materials' execution Proof read and recommend approval of all artworks Spearhead research initiatives to understand consumer market/segment Job Requirements Candidate must possess at least Bachelor' s/College Degree in Marketing Art/Design/Creative Multimedia or equivalent Minimum of 2 years solid Brand Marketing experience in FMCG preferably handling cosmetics or personal care productsStrong experience in end to end Brand ManagementDeveloping and Implementing Marketing Plan Inventory Management Forecasting Product Costing Launching new products Marketing budget monitoring and control