sales jobs
184 Jobs Vacancies
Posted 3 months ago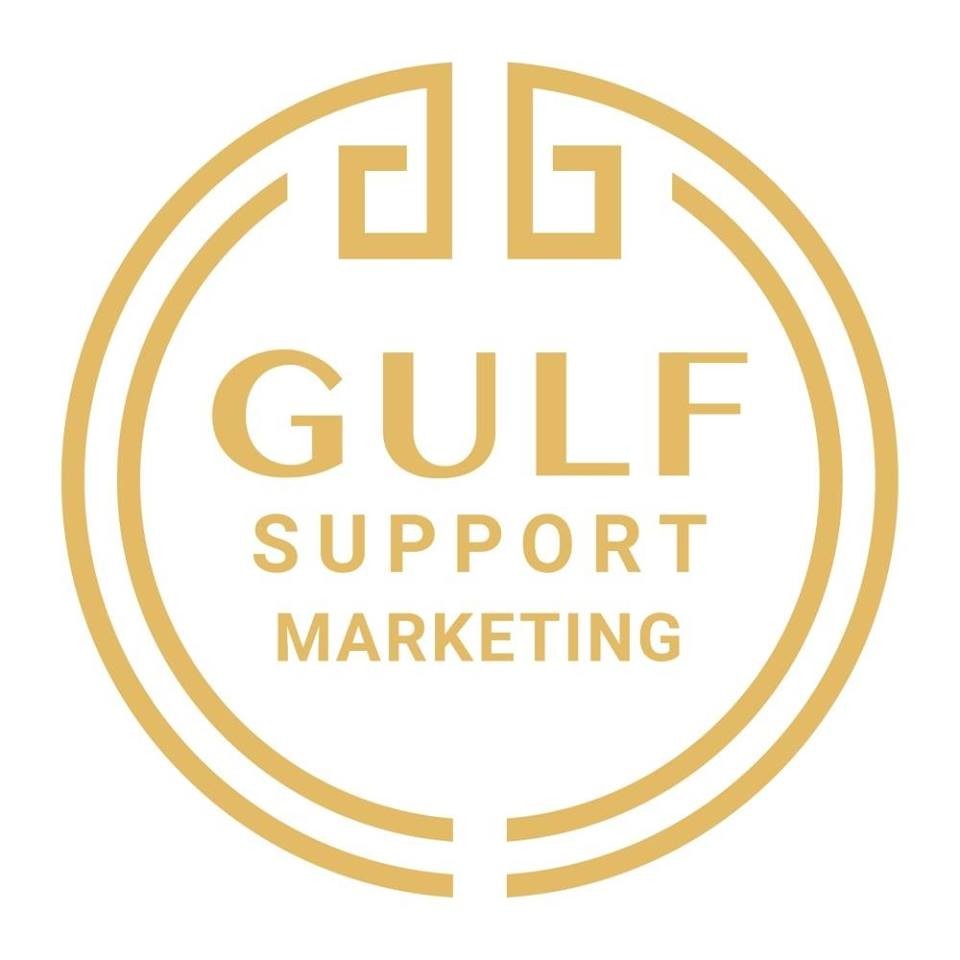 Sales Executive
Gulf Support Marketing PH Inc.
Monthly Salary plus Unlimited commission and Medical care
---
Taguig, Metro Manila-National Capital Region
PHP 20,000 20 Vacancies
Telemarketing with Filipino clients Making multiple outbound calls to potential clients Presenting and delivering information to potential clients Build customer interest in the services and products offered by the company Market research according to the manager s requirements
Posted 2 months ago

Sales Associate
EARN AS MUCH AS 150,000 PER CUT OFF WITH VACATION IN BORACAY
---
Makati, Metro Manila-National Capital Region, Pasay, Metro Manila-National Capital Region, Quezon City, Metro Manila-National Capital Region, Taguig, Metro Manila-National Capital Region
PHP 20,000 - 25,000 10 Vacancies
Organizing sales visitsDemonstrating and presenting productsEstablishing new businessMaintaining accurate recordsAiming to achieve quota with commissionWith Vacation package in Boracay as an IncentivesAt least College levelEarn as much as 150 000 per cut off
Posted 2 weeks ago

Sales Associate
---
Tuguegarao City, Cagayan-Cagayan Valley, San Pablo City, Laguna, Laguna-CALABARZON, Cabanatuan City, Nueva Ecija-Central Luzon, Pasig, Metro Manila-National Capital Region
100 Vacancies
RESPONSIBILITIES Ensure that good customer service is provided to all the clientsPromote and sell the merchandise of the CompanyProperly cares for and handles the merchandiseProperly arranges and displays the merchandise CANDIDATE QUALIFICATIONS With pleasing personalityWith good interpersonal skillsWith excellent customer serviceWith experience in retail sales operations or the same field would be an advantageWilling to be assigned in different areas in NCR Luzon provincial branches Cavite Pampanga Baguio Isabela Tuguegarao Laguna Naga Bulacan Pangasinan Cabanatuan Olongapo Batangas San Pablo and in Vismin areas Cebu Bacolod Iloilo Davao General Santos Cagayan Zamboanga Bohol
Posted 1 week ago
Sales Executive
Be a pioneer and grow with our Start-up Company
---
Pasay, Metro Manila-National Capital Region
PHP 20,000 - 25,000 2 Vacancies
Studies and understands all facets of the advertising / media products and services being offered Trains in various sales tactics and approaches approved by the company Approaches potential clients through new leads cold calls existing relationships promotional events orother means Hones and delivers a skilled sales pitch to potential clients either by phone or in person in an effort to secure a sale Explains the benefits and potential audience of specific our smart advertising platform to potential clients Detailed advertising industry pricing knowledge is vital Facilitates successful sales by collecting client information and providing order information to the company Tracks records for each client call or meeting Tracks every purchase made to ensure that it is completed accurately and on time Works to maximise sales and meet quotas in the short and long term Maintains excellent relationships with all clients in the executive' s portfolio Travels to see clients attend tradeshows or participate in industry events or trainings Meets clients outside of normal business hours when necessary Have strong connections and contacts in local advertising industry Receives bonuses for exceptional sales performance
Posted 3 days ago

Sales Development Officer
Wanna join the top digital reward company. Room for growth!
---
Makati, Metro Manila-National Capital Region
PHP 35,000 - 40,000 4 Vacancies
A Sales Development Officer helps generate and facilitate sales for a company As a Share Treats SDO you will be involved in initiating contact with potential customers through phone calls known as outbound prospecting/cold calling or they may respond to inquiries that are generated through advertisements known as inbound lead follow up You' ll be communicating with potential customers by phone and by email to schedule a face to face meeting then meet with these potential clientele Your objective is to identify the potential needs of the customer qualify their interest and viability and create a relationship that will help drive the sale Once you' ve generated a solid lead you will connect the lead to the Customer Success team for onboarding as a client You will set up in person meetings or may arrange for other methods of communication such as an email follow up or a phone call Your objective is to effectively and efficiently connect potential customers to Customer Success team so that their company profits through sales Other duties also involve following up with people who expressed interest but have not purchased goods or services Ultimately you aim to expand the customer base for the company Minimum Qualifications Bachelor' s degree from a University is strongly preferred 3 5 years working experience in Sales or Marketing Strong desire to be in technology sales Excellent written/verbal communication skills Ability to multi task prioritize and manage time effectively Strong problem solving skills High energy and positive attitude Ability to take initiative Attention to DetailPreferred Qualifications Prior tech sales experience a plus Experience being held to metric s CRM experience Enterprise prospecting experience a plus Motivation drive and a self starting attitude Comfortable working in a fast paced and dynamic environment
Posted 2 weeks ago

Assistant Area Sales Manager
---
Mandaluyong, Metro Manila-National Capital Region
PHP 30,000 - 35,000 1 Vacancy
Managing organizational sales by developing a business plan that covers sales revenue and expense controls Meeting planned sales goals Setting individual sales targets with the sales team Tracking sales goals and reporting results as necessary Overseeing the activities and performance of the sales team Coordinating with marketing on lead generation Lead product Salesmanship training of your sales people Developing your sales team through motivation counselling and product knowledge education Promoting the organization and products Understand our ideal customers and how they relate to our products
Posted 2 months ago
Account Executive
earn as much as 25K monthly
---
Mandaluyong, Metro Manila-National Capital Region
PHP 15,000 - 20,000 5 Vacancies
Develop and maintain client relationships to meet and exceed quota Respond to request for proposals timely and accurately Conduct professional and informative sales presentation
Posted 2 months ago

Marketing Officer
Fundpro Marketing International
We accept with or without experience can earn up to 70k
---
Makati, Metro Manila-National Capital Region
20 Vacancies
ARE YOU LOOKING FOR A JOB WITH A PURPOSE FundPro Marketing International Inc is in search of MARKETING OFFICERS who can start with us ASAP fresh graduates are welcome The selected candidates WILL REPRESENT an international non profit organization BECOME part of a good cause DEVELOP sales skills and EARN great income RESPONSIBILITIES Act as a professional ambassador for the clientRaise awareness campaign via face to face interactionsShare the NGO' s programs and acquire long term supportersWHAT WE OFFER Continuous training in sales and team managementFlexible work hours 5 7 hours in a dayCompetitive basic salaryExciting uncapped incentivesFREE travel and accommodation to different key cities/provinces in the Philippines i e Davao Cebu Bacolod Baguio Palawan General Santos Cagayan de Oro etc WHAT WE ARE LOOKING FOR Experience in sales ie face to face marketing business to business corporate real estate insurance sales etc is an advantage but not a requirementHighly motivated professional with interest in training and upskillingPhysically able to perform a field based workShortlisted applicants will be contacted soon
Posted 1 week ago

Real Estate Account Officer
Open for fresh graduates, earn incentives on top of salary!
---
Taguig, Metro Manila-National Capital Region
PHP 15,000 - 20,000 10 Vacancies
Top Realty is a Real Estate Brokerage firm based in Metro Manila servicing clients based locally and internationally We are on the lookout for talented young people who like us values Excellence Integrity and Results Have what it takes to become one of our Account Officers Career Opportunities Outstanding Career GrowthPositive and Encouraging Work EnvironmentCompetitive Compensation and Benefits Package this job comes with incentive packages Job Requirements Must possess at least a Bachelor' s degree in any related field With high level of integrity and keen to details With excellent communication skills both oral and written to assist customers Willing to do field works With strong ability to multi task and prioritize Possesses good interpersonal skills positive attitude flexible and reliable Creative resourceful and results oriented Microsoft Word Excel and PowerPoint skills Strong time management skills and ability to meet deadlines andCan handle pressure able and to attend client effectively Job Responsibilities Responsible for closing sales after sales and leasing transactions Responsible for all client concerns Perform field works to attend to all property concerns Identifying and assessing customer' s needs to achieve satisfaction and good results Provide property and services information and resolve any emerging problems Provide also back office support to clients Provide customers with cutting edge service in a friendly confident and knowledgeable manner andPrepare all other reports including expenses intended to the after sale transactions
Posted 1 week ago

Real Estate Property Specialist
Be a Real Estate Broker with us & earn commissions today!
---
Taguig, Metro Manila-National Capital Region
PHP 15,000 - 20,000 10 Vacancies
Top Realty is a Real Estate Brokerage firm based in Metro Manila servicing clients based locally and internationally We are on the lookout for talented young people who like us values Excellence Integrity and Results Have what it takes to become one of our Property Specialists Career Opportunities Outstanding Career GrowthPositive and Encouraging Work EnvironmentCompetitive Compensation and Benefits PackageJob Requirements Candidate must possess at least Bachelor' s/College Degree in any related field or a Real Estate Professional is advantage Required language s English FilipinoLicensed Real Estate BrokerAt least 2 Year s of working experience in the related field is required for this position Required Skill s Good in Public Speaking Strong Interpersonal Skills to deal with Clients Presentation Skills Microsoft Office Skills Time Management Flexible and reliable Must be able to meet targets and deadlines in a fast paced quickly changing environment Excellent & professional level of verbal and written communications skills Preferably 1 4 Yrs Experience specializing in the Real Estate Industry Duties and Responsibilities Will handle leasing buying or selling activities with clients Perform duties such as study property listings and its availabilities Will look for prospective clients Will market the available properties thru online advertisements and social media Accompany clients to property sites and discuss conditions of Sales/Leases Draft documents such as representation contracts purchase agreements closing statements deeds and leases and all other real estate documents pertaining to sales/rentals
Posted 2 weeks ago

Regional Manager
---
2 Vacancies
We are looking for a REGIONAL MANAGER work base in Cebu or Davao for CMG Retail Group If you are committed to customer service has experience in retail operations and can manage a team then you will be a perfect addition to our team RESPONSIBILITIES Achieve regional sales target and profitabilityEnsures operational efficiency through monitoring of inventory store maintenance & security and cashiering operationsDevelops and oversees implementation of Customer Service initiatives in the storesBuild and develop employees through training coaching and mentoringLiaison between the Store Support Departments and Retail Store through effective collaboration on operations related plans programs concerns and issuesManaging relationship with the mall managementCANDIDATE QUALIFICATIONS Organized and detail orientedBusiness mindedHighly analytical numerical and revenue growth drivenEnjoy working with a teamCan work well under pressureKnowledgeable in sales and marketing strategiesMust have strong analytical numerical problem solving leadership and people management skillsExcellent interpersonal and communication skillsStrong project management from planning execution and evaluationExperience in multi tasking and working in a flexible and fast paced environment